Convenience Food to Generation Y Students
Generation Y is the group of individuals who are presently between 10 and 28 years of age. This group is also referred to as the 'Echo Boomers' which comprise 24% of the population. This group represents $625 billion in annual buying power and are a diverse group who leads trends. This group is the largest group demographically since the baby boomers and are "a less homogenous market than previous generations." (NACUFS, 2008) Generation Y are aware and live in the "here and now" and are "the most diverse generation in terms of preferences, culture, and ethnic backgrounds." (NACUFS, 2008) Generation Y is likely to adopt a fad quicker than previous generations and "are twice as likely as the general population to influence the opinions of others in areas of life…." And are "today's trend leaders." (NACUFS, 2008) Generation Y in the United States eat out "an average of 24 times per month." (NACUFS, 2008) in the United States, the average Generation Y individual spends approximately $1,152 a year on restaurant food and are stated to "have a feeling of entitlement, and food is at the top of the scale of what they're entitled to -it's a reward. They are willing to cut back in some areas, but not in food." (NACUFS, 2008)
Nearly two-thirds of college students in Generation Y have jobs that pay and extra spending money. This generation was born into an age of technological advances and it is difficult at best to target advertising to Generation Y because they do not look to the newspaper or even magazines for information concerning shopping and generally rely on their own network of friends, family and associates for information about products. The medium of choice for Generation Y is the Internet. These individuals were, from a very early age, practically harassed by the onslaught of information in the form of advertising and marketing and are much more likely to rely on word-of-mouth rather that specific advertising. This group's channels are blurred because they grew up in that environment and are not brand-conscious. Fast food is fine with this Generation because convenience is a priority in this area for these individuals. This group is one that is happy to customize their food and particularly finds appeal in vegetables, salads, fruits, and convenient times and locations to eat.
The report entitled: "How to Connect with Generation Y" states that universities in the UK are "now turning out 250,000 graduates a year – many times more than they did a decade ago." (NACUFS, 2008) This generation is defined as being so extremely diverse that companies "have to rethink the fundamentals of how they operate in order to recruit and retain Generation Y.." (NACUFS, 2008) Generation Y is one that demands variety and prospective employers and retailer will be well advised to keep this in mind. This report notes."..money alone does not motivate this generation." (NACUFS, 2008)
The primary characteristics of Generation Y is stated by a report published by the University of Liverpool to include the following characteristics:
Techno-savvy
Civic minded
Connected 24-7
Self-confident
Service-minded
Optimistic
Environmental
Educated
Entrepreneurial
Bored by routine
Opinionated
Success-driven
Diverse
Lifestyle-centered
Goal orientated (University of Liverpool, 2008)
Generation Y is stated to rival the boomers "…in terms of size and spending power" and "spend $63 billion each year." (Stamp, 2006) These individuals are "very peer conscious" and understand that "media is there to sell them." (Stamp, 2006)
It is stated in the report on Food Technology in a 2006 state-of-the-industry report that Generation Y "will have the most dramatic impact on the food industry." (Food Technology: State of the Industry Report, 2005) Generation Y adults are stated to be the most "culinary-aware generation in history." (Food Technology: State of the Industry Report, 2005) Restaurants have always been part of the life of Generation Y and they "…purchase food from restaurants almost once a day and eat away from home more than any other segment." (Food Technology: State of the Industry Report, 2005)
This report states that Generation Y individual averaged 24 visits to restaurants a month in year 2005, which compared to only 19 by those in Generation X and 16 by Baby Boomers. This includes upscale takeout food. Those in the 18 to 24 range desire gourmet the most often and those in the 25-34 range are those most likely to desire experimenting with food using various methods of cooking and recipes while both these sub-groups of Generation Y enjoy trying new food. (Food Technology: State of the Industry Report, 2005; paraphrased)
This work seeks to answer the questions of how important convenience foods are to Generation Y and why do Generation Y consumers shop for special products such as convenience foods. Finally, this work intends to examine the affect of Generation Y culture on the shopping and buying behavior of Generation Y it is believed that this work will show that Generation Y value convenience highly in relation to food consumption habits and behavior.
LITERATURE REVIEW
The work entitled: "Market Trends: The Experts Speak Out" relates that "today's 70 million Gen Yers almost rival the size and spending power of the 78 million Boomers and they're taking health more seriously than pervious generations their age." In fact, in 2006 a stated sixty-six percent of Generation Y "shoppers always or usually ate healthy foods, compared to 56% of the same group in 1994; 61% in 2006 always or usually choose foods for healthful reasons, compared to 53% in 1994." (Sloan, 2005)
The reasons behind choose food for health and nutritional purposes for members of Generation Y is stated to be: "…connected to life balance and stress reduction, sustainability, freshness and organics." (Sloan, 2005) a stated thirty-seven percent of Generation Y members are consumers of organic foods approximately once each week. This report described Generation Y members as "ambitious, demanding and eager to make a mark – growing up in times of much uncertainty – and living for today, not waiting for tomorrow." (Sloan, 2005)
This generation is "…harder on themselves than others are…" And are "more likely to suffer from stress and tiredness than their older counterparts and the most likely to report suffering from depression. The following table lists the Proportion of Food Shoppers who have purchased a product based on a specified health-related claim on the package.
Proportion of Shoppers who have purchased a product based on a Specified Health-Related Claim on the Package
Source: Sloan (2005)
The work entitled: "A Generation on the Go" states that there is no typical Generation Y individual when it comes to consumption of food. In fact, key to understanding food consumption habits of Generation Y is knowing:."..convenience" is of primary importance to these individuals. There is no brand loyalty as of yet among Generation Y members who are known to shop for food "in drugstores, at discounters – anywhere that's convenient and cost efficient." (Large, 2005) Generation Y also shops where they perceive it is "youth-friendly, healthful and organic supermarkets like Trader Joe's and Whole Foods, which are often found in urban locations." (Large, 2005) When Generation Y members do cook meals "from scratch…they do it more as a hobby rather than getting a meal on the table after a hard day's work." (Large, 2005)
Editor for the magazine Food & Wine, Dana Cowin states that this generation "has a passionate interest in food that she hasn't seen for years. Ten years ago, it was hard to find an editorial assistant who was excited about food." (Large, 2005) Cowin states a belief that "the twentysomethings…have an overall understanding of just how good food can be." (Large, 2005) Time to cook is viewed by Generation Y as a luxury due to the time factor involved in cooking meals at home. This report relates that statement of a computer-software analyst residing in Laurel who is 25 years of age and states that when she does cook at home "…it might be American, Italian, or soul food, but it's always something she can eat for several days in a row. it's all a time thing for me…I prepare my meals based on time." (Large, 2005)
The work entitled: "Exotic Goes Mainstream: Emerging Consumer Trends in the Food & Beverage Industry" relates that Generation Y, just as in the previous two generations "want healthful products" however the reasons are different and Generation Y's reason is for "strength and energy for multitasking." (Guelph Food Technology Centre, 2008) While all three generations "want indulgence [they] seek it differently as Generation Y wants "unique stimulating flavors and textures." (Guelph Food Technology Centre, 2008) Convenience is desired by all three generations but in different forms and Generation Y wasn't "on-the-go ease of use." (Guelph Food Technology Centre, 2008)
While all three generations desire simplicity, Generation Y desires this on the basis of "social responsibility." (Guelph Food Technology Centre, 2008) Generation Y is noted by President and CEO of the Guelph Food Technology Centre in Ontario to involve two emerging and fascinating themes stated as "These are the adventurousness of consumers and the ways they're embracing cuisines from all over the world, discovering new ingredients an layering flavors in combinations no own has ever thought of before." (Guelph Food Technology Centre, 2008) This report additionally relates four "meta trends" in the packing industry which are those of:
1) Convenience;
2) Health and wellness;
3) Upscale experiences; and 4) Sustainability. (Guelph Food Technology Centre, 2008)
The work entitled: "Generational Change and Marketing Indicators" states that five decades ago "when supermarkets were 'stores of the future' retailers and manufacturers pretty much knew where to find their customers. Food came from food stores; drugs from drug stores and cooked meals were consumed at drive-in or sit-down restaurants." (Mogelonsky, nd) it is important to know where shoppers intend to buy their food today. Generation Y, at a total population of 72 million, is an important consideration for marketers. Potato chip shopping including tortilla chips and pretzels are stated to "round out the top three snack categories, with household penetration rates of 76 and 62% respectively." (Mogelonsky, nd)) Also noted is that Generation Y buys health bars and health sticks.
The report states that Generation Y consumers know both "where and how to get reliable food information, understand the importance of healthy eating, and will demand cutting edge convenient, exotic, vegetarian, and organic food options. By 2020, many Generation Y consumers will be forming households and starting families-purchasing food not only for themselves, but also for their spouses and young children." (Agriculture and Agri-Food Canada, 2008)
The Generation Y individual holds a perspective of cooking and dining at home as "a hobby or social even rather than an everyday occurrence." (Agriculture and Agri-Food Canada, 2008) it is predicted that meal planning cycles of Generation Y will be shorter than the meal planning cycles of their parents and that Generation Y will shop more frequently at the grocery store than did their parents. It is stated that Food product development by 2020 is expected to fulfill these consumers' desires for adventurous, ethnic, and ready-to-eat food products." (Agriculture and Agri-Food Canada, 2008)
The work entitled: "A Second Look at the Cold Food Chain…and its Implications" states that two basic consumer trends in the food industry which are long-lasting in nature are:
1) an expectation of freshness; and 2) the demand for convenience. (ProMar International, 2001)
Freshness expectations are that the ingredients will be fresh, freshly prepared, and preservative free and "even organic." (ProMar International, 2001) the demand for convenience is simply a demand that the food is "ready now." (ProMar International, 2001) the meals decision is stated to made "closer to the time of consumption" than ever before and that the "coming generation does not cook, they assemble." (ProMar International, 2001)
Implications to manufacturing, logistics and retail operations will therefore focus on:
1) Maintaining and shortening the cold food chain from farm to table to preserve quality;
2) Food safety; and 3) a different economic model. (ProMar International, 2001)
The work entitled: "Gen Y's Snack Behavior and Brand Preferences" states that:
Gen Yers are snacking machines;
Frequent visits to C-stores, among a wide range of points-of-sale;
Taste for quick fast food;
Want products that are for people of their age;
Fun and entertainment key;
Friends and Internet two main sources of purchasing information;
Non-traditional marketing, bold images, cutting edge music, emphasis on quality and uniqueness. (ProMar International, 2001)
Stated additionally is the fact that the:.." interplay between the various drivers for change will lead to a shift in the overall bases of competition, as well as in the overall distribution of power between the industry player types. The following table lists the bases of competition today as compared to the bases of competition by 2010.
Bases of Competition: Today vs. 2010
Source: ProMar International (2001)
The following chart shows the consumer segmentation filter for Individual Generation Y consumers.
Figure Consumer Segmentation Filter: Generation Y Individual Consumer
Source: ProMar International (2001)
The hotel industry is reporting that those marketing to members of Generation Y consumers need to keep in mind that "the traditional hotel dining room is no longer appealing…service is too slow, and the check is too high." (Strauss, 2005) Hoteliers are reported to be responding "with a multitude of convenience options, re-engineered menus and kitchens as well as a product that could be called the new hotel cafe." (Strauss, 2005 in the 2006 "Review of the UK Food Market" report, Ruth Huxley, a food industry analyst states adults under the age of 25 "eat fresh meta, fish, eggs, vegetables, salad and fruit the least regularly and are the most likely to eat ready meals and other convenience foods.
The report entitled: "Putting Generation Y in Focus" states that Generation Y is not only "larger than the baby boomer population…[but also] is showing signs of shopping patterns that promise to be every bit as unsettling as those of their parents and grandparents." (Sansole, 2005) Generation Y "is more diverse than any previous generation, with 25% non-white. Their tastes are equally diverse with Gen Y showing farm more interested in ethnic foods than any other group." (Sansole, 2005)
Generation Y however, "is not interested in cooking…" (Sansole, 2005) Sansole (2005) reports that Generation Y "…eats out more than any other group" and are "interested in eating healthier, even though much of their eating out is concentrated in quick-serve restaurants." (Sansole, 2005) Ten percent of Generation Y individuals frequent gourmet coffee shops three or more times per week as compared to only two percent of the previous Generation X (Sansole, 2005; paraphrased)
Bibliography
Ramierz, Andrea (2008)Leveraging Consumer Megatrends National Association of College & University Food Services. Online available at http://www.nacufs.org/i4a/pages/Index.cfm?pageID=4425
Sloan, a. Elizabeth (2005) Top 10 Global Food Trends. Food Technology April 2005 Vol. 59 No. 4.
How to Connect with Generation Y (2007) Times Online. 20 May 2007. Online available at http://www.timesonline.co.uk/tol/life_and_style/career_and_jobs/recruiter_forum/article1813031.ece
Generation Y: Graduates Who Dare to Demand More (2008) University of Liverpool. Online available at http://www.liv.ac.uk/news/features/generation-y.htm
In 2007, There Are an Estimated 9.7 Million Generation Y Adults in the UK, Representing 15.9% of the Total Population and 19.6% of the UK Adult Population (2008). Business Wire. June 11, 2007. FindArticles.com. 22 Jun. 2008. http://findarticles.com/p/articles/mi_m0EIN/is_2007_June_11/ai_n19207168
Large, Elizabeth (2005) a Generation on the Go. 30 Mar 2005. Fast Food Source.
The Exotic Goes Mainstream: Emerging Consumer Trends in the Food & Beverage Industry. Guelph Food Technology Centre GFTC Online Newsletter. June 2007. Online available at http://www.gftc.ca/newslett/2007-06/emerging-consumer-trends.cfm
Mogelonsky, Marcia (nd) Generational Change and Marketing Indicators From: It's Almost the New Millennium. Do You Know Where Your Shoppers Are? A FAST-U.S.-7 United States Popular Culture Reference File Department of Translation Studies, University of Tampere Online available at http://www.uta.fi/FAST/US7/REF/nielgens.html
Changing Diets Present Opportunities to Dairy Industry (2008) Consumption Trends. Agriculture and Agri-Food Canada. Online available at http://www4.agr.gc.ca/AAFC-AAC/display-afficher.do?id=1201554109150&lang=e
Generation Y: Graduates Who Dare to Demand More (2008) University of Liverpool. Online available at http://www.liv.ac.uk/news/features/generation-y.htm
Second Look at the Food Chain (2008) 12 Feb Logistics 2008 Retail Industry Leaders Association February 10-13 2008 Gaylord Palms Resort & Convention Center, Kissimmee, Florida.
Generation Y: Winning Snack Strategies – Management Summary (2001) ProMar International June 2001, Alexandria VA.
Convenience Addresses Lifestyle Changes (2005) Hotels. 1 Jan 2005. Online available at http://www.hotelsmag.com/article/CA6484728.html
Putting Generation Y in Focus (2005) Facts, Figures and the Future 15 May 2005. AC Nielsen Facts, Figures and the Future. Online available at http://www.factsfiguresfuture.com/archive/may_2005.htm.
Stamp, Jeffrey a. (2006) Creating a Culture of Opportunity – the Entrepreneur Code. University of North Dakota MRAC 26 Oct 2006.
Demographic Directions: Mixing up the Market (2005) Food Technology July 2005.
Huxley, Ruth (2005) Review of the UK Food Market" Online available at http://www.cornwalltasteofthewest.co.uk/idupload/images/review_of_uk_food_market_06.pdf.
Sansole Mike (2005) Putting Generation Y in Focus. 16 May, Facts Figures and the Future. Online available at http://www.factsfiguresfuture.com/archive/may_2005.htm
---
Are you busy and do not have time to handle your assignment? Are you scared that your paper will not make the grade? Do you have responsibilities that may hinder you from turning in your assignment on time? Are you tired and can barely handle your assignment? Are your grades inconsistent?
Whichever your reason is, it is valid! You can get professional academic help from our service at affordable rates. We have a team of professional academic writers who can handle all your assignments.
Plagiarism free papers
Timely delivery
Any deadline
Skilled, Experienced Native English Writers
Subject-relevant academic writer
Adherence to paper instructions
Ability to tackle bulk assignments
Reasonable prices
24/7 Customer Support
Get superb grades consistently
Online Academic Help With Different Subjects
Literature
Students barely have time to read. We got you! Have your literature essay or book review written without having the hassle of reading the book. You can get your literature paper custom-written for you by our literature specialists.
Finance
Do you struggle with finance? No need to torture yourself if finance is not your cup of tea. You can order your finance paper from our academic writing service and get 100% original work from competent finance experts.
Computer science
Computer science is a tough subject. Fortunately, our computer science experts are up to the match. No need to stress and have sleepless nights. Our academic writers will tackle all your computer science assignments and deliver them on time. Let us handle all your python, java, ruby, JavaScript, php , C+ assignments!
Psychology
While psychology may be an interesting subject, you may lack sufficient time to handle your assignments. Don't despair; by using our academic writing service, you can be assured of perfect grades. Moreover, your grades will be consistent.
Engineering
Engineering is quite a demanding subject. Students face a lot of pressure and barely have enough time to do what they love to do. Our academic writing service got you covered! Our engineering specialists follow the paper instructions and ensure timely delivery of the paper.
Nursing
In the nursing course, you may have difficulties with literature reviews, annotated bibliographies, critical essays, and other assignments. Our nursing assignment writers will offer you professional nursing paper help at low prices.
Sociology
Truth be told, sociology papers can be quite exhausting. Our academic writing service relieves you of fatigue, pressure, and stress. You can relax and have peace of mind as our academic writers handle your sociology assignment.
Business
We take pride in having some of the best business writers in the industry. Our business writers have a lot of experience in the field. They are reliable, and you can be assured of a high-grade paper. They are able to handle business papers of any subject, length, deadline, and difficulty!
Statistics
We boast of having some of the most experienced statistics experts in the industry. Our statistics experts have diverse skills, expertise, and knowledge to handle any kind of assignment. They have access to all kinds of software to get your assignment done.
Law
Writing a law essay may prove to be an insurmountable obstacle, especially when you need to know the peculiarities of the legislative framework. Take advantage of our top-notch law specialists and get superb grades and 100% satisfaction.
What discipline/subjects do you deal in?
We have highlighted some of the most popular subjects we handle above. Those are just a tip of the iceberg. We deal in all academic disciplines since our writers are as diverse. They have been drawn from across all disciplines, and orders are assigned to those writers believed to be the best in the field. In a nutshell, there is no task we cannot handle; all you need to do is place your order with us. As long as your instructions are clear, just trust we shall deliver irrespective of the discipline.
Are your writers competent enough to handle my paper?
Our essay writers are graduates with bachelor's, masters, Ph.D., and doctorate degrees in various subjects. The minimum requirement to be an essay writer with our essay writing service is to have a college degree. All our academic writers have a minimum of two years of academic writing. We have a stringent recruitment process to ensure that we get only the most competent essay writers in the industry. We also ensure that the writers are handsomely compensated for their value. The majority of our writers are native English speakers. As such, the fluency of language and grammar is impeccable.
What if I don't like the paper?
There is a very low likelihood that you won't like the paper.
Reasons being:
When assigning your order, we match the paper's discipline with the writer's field/specialization. Since all our writers are graduates, we match the paper's subject with the field the writer studied. For instance, if it's a nursing paper, only a nursing graduate and writer will handle it. Furthermore, all our writers have academic writing experience and top-notch research skills.
We have a quality assurance that reviews the paper before it gets to you. As such, we ensure that you get a paper that meets the required standard and will most definitely make the grade.
In the event that you don't like your paper:
The writer will revise the paper up to your pleasing. You have unlimited revisions. You simply need to highlight what specifically you don't like about the paper, and the writer will make the amendments. The paper will be revised until you are satisfied. Revisions are free of charge
We will have a different writer write the paper from scratch.
Last resort, if the above does not work, we will refund your money.
Will the professor find out I didn't write the paper myself?
Not at all. All papers are written from scratch. There is no way your tutor or instructor will realize that you did not write the paper yourself. In fact, we recommend using our assignment help services for consistent results.
What if the paper is plagiarized?
We check all papers for plagiarism before we submit them. We use powerful plagiarism checking software such as SafeAssign, LopesWrite, and Turnitin. We also upload the plagiarism report so that you can review it. We understand that plagiarism is academic suicide. We would not take the risk of submitting plagiarized work and jeopardize your academic journey. Furthermore, we do not sell or use prewritten papers, and each paper is written from scratch.
When will I get my paper?
You determine when you get the paper by setting the deadline when placing the order. All papers are delivered within the deadline. We are well aware that we operate in a time-sensitive industry. As such, we have laid out strategies to ensure that the client receives the paper on time and they never miss the deadline. We understand that papers that are submitted late have some points deducted. We do not want you to miss any points due to late submission. We work on beating deadlines by huge margins in order to ensure that you have ample time to review the paper before you submit it.
Will anyone find out that I used your services?
We have a privacy and confidentiality policy that guides our work. We NEVER share any customer information with third parties. Noone will ever know that you used our assignment help services. It's only between you and us. We are bound by our policies to protect the customer's identity and information. All your information, such as your names, phone number, email, order information, and so on, are protected. We have robust security systems that ensure that your data is protected. Hacking our systems is close to impossible, and it has never happened.
How our Assignment  Help Service Works
You fill all the paper instructions in the order form. Make sure you include all the helpful materials so that our academic writers can deliver the perfect paper. It will also help to eliminate unnecessary revisions.
2.      Pay for the order
Proceed to pay for the paper so that it can be assigned to one of our expert academic writers. The paper subject is matched with the writer's area of specialization.
3.      Track the progress
You communicate with the writer and know about the progress of the paper. The client can ask the writer for drafts of the paper. The client can upload extra material and include additional instructions from the lecturer. Receive a paper.
4.      Download the paper
The paper is sent to your email and uploaded to your personal account. You also get a plagiarism report attached to your paper.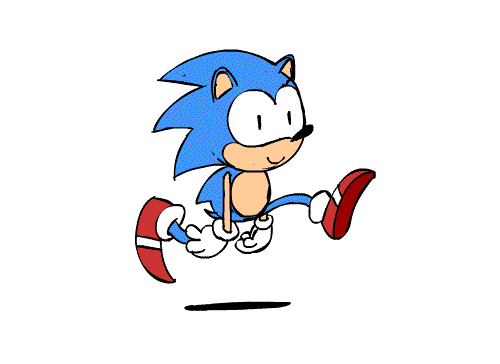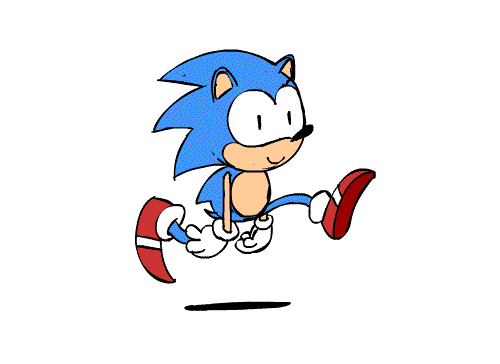 PLACE THIS ORDER OR A SIMILAR ORDER WITH US TODAY AND GET A PERFECT SCORE!!!
---