Futpro Business Plan
Business Plan: FutPro Soccer School
Vision and Mission Statement
The Industry
Market Analysis
Market Size
Barriers to entry
Capital Costs
Brand recognition
Competition
Target Market
Market Segmentation
The secondary market includes
Products and Services
Marketing Plan
Financial Statements
Fut Pro-is a progressive soccer school which focuses on teaching the children aged 5 to 16 years to become familiar with and adopt Brazilian tactics for playing football. We provide Brazilian football coaching from a professional perspective, creating a blend of guidance, mentoring and training. The soccer school also offers employment opportunities to enable the students to engage in community building activities.
The establishment of Fut Pro-Soccer School is based on the dual purpose of serving as a platform for acquisition of football related skills, as well as adopting a socially responsible behavior through experiencing the socio-personal development processes at the soccer school. Football is used as a basic means of transforming the youth into confident and disciplined individuals who can serve as an effective member of the society.
Vision and Mission Statement:
The vision upheld by Fut Pro-Soccer School is to become "the world's leading educational and innovative Brazilian Soccer School." Our mission is to bring improvement in the quality of life of the youth by using an integration of coaching for Brazilian football and education, which serves the purpose of promoting innovation, inspiration socio-personal growth, academic aspirations, and overall transformation among the children as well as football industry. The mission can be encapsulated in terms of functioning as a soccer school with emphasis on bringing value to the youth, parents and society while making a difference in the lives we connect with.
The Industry:
Fut Pro-Soccer Schools is operating in the sports industry with specific emphasis on providing football coaching to children and youth. The competitors of Fut Pro-consist of head-to head, first tier (direct) and second tier (indirect) competitors. The head-to-head competition arises out of the existence of other schools which specifically focus on the training of football through adoption of Brazilian way. The competitors consist of the club soccer schools which provide coaching and training for children located across San Antonio, addressing the needs of parents with younger children. The indirect competitors consist of coaching companies. The school football coaching also formulates the indirect competitive set up for Fut Pro.
Market Analysis:
The business plan of FutPro Soccer Schools is based on the collection of secondary information related to the nature of industry and the features of target market. The inclusion of secondary information will enable the business to understand the dynamics of the market and various market segments that can be efficiently targeted. A central feature evident in our school program is the use of fun in teaching and training for football. The sessions conducted in primary schools involve the dissemination of knowledge about the basic and advanced skills of Brazilian football. The program also focuses on teaching skills related to ball manipulation in basic and intensive football sessions. The players are provided with an opportunity to practice these skills under the supervision of trained and expert coaches.
Primary Schools:
According to the statistics available for San Antonio there are 382 elementary schools, 210 middle schools, 151 high schools, 461 public schools, 456 private schools, and 74 charter schools operating in the city. They play a key role in providing education. The schools operating in the target market attract various student categories based on the economic and entice diversification (Great Schools, 2013).
Market Size
The size of the market can be determined on the basis of number of schools operating in the city. The schools are estimated to comprise of 1734 schools. In case of football, the industry has experienced 50% growth it can be assumed that the sporting events of Soccer World Cup in 2014 and Olympic Games in 2016 in Brazil will have positive implications for Football schools in United States (Baade, & Matheson, 2012). The rising concern about the issue of childhood obesity is also a major factor that has triggered significant degree of interest in physical activities of youth through participation in sports. Fut Pro-Soccer Schools can avail this opportunity for expanding the scope of its operations.
Barriers to entry
The barriers to entry Fut Pro-is likely to face in the United States football industry are listed as follows:
Capital Costs:
Capital costs are related to setting up new training facilities for the players, gaining access to sports equipment, training the personnel and coaches, manufacturing and marketing of the products/services etc. The cost related barriers can be resolved by seeking financial support from investors and banks. We are also interested in offering our services to the under developed regions without charging any fee. In order to indulge in such community building activities, we need to have adequate capital budget.
Brand recognition
Fut Pro-Soccer Schools can also face barrier to market entry due to the issue of low brand recognition. In order to deal with this obstacle, the company intends to launch marketing campaign through social media and visiting schools in the locality to reach the target market. Social media tools such as Face book and Twitter can be used for sharing news related to achievements of the club (Kapferer, 2012). Along with that YouTube can be used as a portal for uploading the videos illustrating videos of players learning to play football the Brazilian way. The company website can also be used for establishing Fut Pro-as a distinctive brand.
Competition
Competitive rivalry from other football training schools (e.g. Brazilian Soccer Schools) can also become a barrier to entry in the market. However, this issue can be resolved by using the tools of integrated marketing communication such as public relations, advertising, social media and promotional campaigns in schools.
Target Market:
The youth in United States need an opportunity to build confidence, boost positive energy and gain experiences that facilitate personal and social development (Benson, Scales, Hamilton, & Sesma, 2006). The children are in need of a platform where they can engage in activities that help them in physical as well as emotional growth. The combination of sports and education can fulfill this need by providing access to a supportive learning environment.
Market Segmentation:
The target market for Fut Pro-Soccer Schools has been identified on the basis of two broad segments; primary and secondary target market. The primary target market includes children aged 5 to 16 years and parents. These individuals can be easily located through local schools, youth clubs and internet portals for parents.
The secondary market includes:
Primary Schools: The primary schools located in San Antonio United States will be focused, with students in the age group of 5 to 11 years constituting the population. Secondary Schools: The population in secondary schools, consisting of children ages 12 to 16 will also be included in the target market. Academies/local football clubs: The local football clubs and soccer academies operating in the same industry are also a part of the target market as they serve as integral units in our collaborative network. Apart from the above mentioned areas of target market, investor brand such as Nike, Adidas, children merchandise companies, supermarkets and universities can also be marked as potential candidates interested in our services.
Products and Services:
Fut Pro-offers a variety of training programmers and activities to ensure effective development of the physical, emotional, psychological and social aspects of the students/players. Our products and services are detailed below.
Primary School Program:
Fut Pro-Soccer Schools will be operating in San Antonio providing after school sessions, coaching lessons to students aged 5 to 11 years. These sessions will last for 60 minutes, capped at 16 per group and will run in six-week blocks. The after school sessions will be exclusively available for the students enrolled in the schools that are a part of our collaborative network. The focus will be on encouraging the use of creative football playing at a young age. The charges for these sessions will be paid by the students, while the equipment will be provided by our organization.
Local Football Clubs Program:
Fut Pro-will also be providing hourly workshops over a month period at local football clubs located in San Antonio Texas. The local teams are offered the flexibility of indicating preferred schedule for the workshop sessions. Similar to the primary school programs, this service will be exclusively available for players aged 5 to 11 years of the football club, capped at 16 per group. The fees will be paid by the players. The equipment used in the workshops will be provided by the company.
Private Schools:
Fut Pro-Soccer Schools will be providing private coaching sessions for players aged 5 to 11 years in San Antonio, Texas. These sessions will last 60 minutes and capped at 20 participants per group. The sessions will be offered in six-week blocks during school term. The charges for this service will also be paid by the students and equipment will be provided by the school.
Marketing Plan:
Website: The company website is used as a prime source of communication through which the existing and potential customers can obtain information about various programs being offered and direct their queries to the relevant authority via email.
Newsletter and Leaflets: Fut Pro-Soccer also reaches the potential customers by sending them newsletters and leaflets.
Social Media: Social media is also used as an effective means of communicating with the existing and potential customers. The company profiles on face book and twitter are used for providing the customers with updates about the events and achievements of the company. Moreover, the videos of players and testimonials are also uploaded in YouTube to create a positive brand image and position the company as a differentiated football coaching entity.
Press Releases: Fut Pro-is also using press releases to provide information to the existing and potential customers about the achievements of their schools and coaching style. Along with that, the news about the achievements of the company also promotes loyalty among the existing customers base.
Visiting primary and Secondary Schools: In order to target the primary market, Fut Pro-engages in visiting the local primary and secondary schools to provide awareness to the potential customers about the brand, the unique features of the services and benefits of the services for children, parents and schools.
Financial Statements
Startup Expenses
Sources of Capital
Owners' Investment (name and percent ownership)
Name and percent ownership
73%
Other investor
15%
Bank Loan
12%
Other investor
Total Investment
Bank Loans
Bank 1
$50,000
Bank 2
Bank 3
Bank 4
Total Bank Loans
$50,000
Startup Expenses
Buildings/Real Estate
Purchase
Construction
Remodeling
Other
Total Buildings/Real Estate
Leasehold Improvements
Item 1
Item 2
Item 3
Item 4
Total Leasehold Improvements
Capital Equipment List
Furniture
$30,000
Equipment
21,000
Fixtures
3,000
Devices
25,000
Sports Fields
150,000
Other
10,000
Total Capital Equipment
$239,000
Location and Admin Expenses
Adv Rent & Related Costs
$30,000
Utility deposits
5,000
Legal and accounting fees
5,000
Prepaid insurance
5,000
Pre-opening salaries
30,000
Social Security @ 11%
3,300
Total Location and Admin Expenses
$78,300
Advertising and Promotional Expenses
Website
$1,333
Newspaper Advertising
$13,333
Direct Mail
$13,333
PR Campaign
$5,333
Misc
$1,000
Backup
$667
Total Advertising/Promotional Expenses
$35,000
Other Expenses
Training Cost
$5,000
Misc
5,000
Total Other Expenses
$10,000
Reserve for Contingencies
$20,000
Working Capital
$30,000
Summary Statement
Sources of Capital
Owners' and other investments
$300,300
Bank loans
50,000
Other loans
62,000
Total Source of Funds
$412,300
Startup Expenses
Buildings/real estate
Leasehold improvements
Capital equipment
239,000
Location/administration expenses
78,300
Advertising/promotional expenses
35,000
Other expenses
10,000
Contingency fund
20,000
Working capital
30,000
Total Startup Expenses
$412,300
2. Break Even Analysis
Breakeven Analysis
Fut Pro
Cost Description
Fixed Costs ($)
Variable Costs (%)
Variable Costs
Cost of services
20.0%
Consultancy Salaries
25.0%
Other Exp
5.0%
Direct Labor (Includes Payroll Taxes)
10.0%
Fixed Costs
Salaries (includes payroll taxes)
$33,300
Supplies
$5,000
Repairs & maintenance
$2,000
Advertising
$3,000
Car, delivery and travel
$5,000
Accounting and legal
$5,000
Rent
$10,000
Telephone
$500
Utilities
$5,000
Insurance
$500
Taxes (Real estate, etc.)
$1,000
Interest
$500
Depreciation
$300
Miscellaneous expenses
$500
Principal portion of debt payment
$5,000
Owner's draw
$10,000
Total Fixed Costs
$86,600
Total Variable Costs
60%
Breakeven Sales level =
216500
3. Sales Projections for 5 Years
Sales Projection (5 Years)
Fut Pro
Start up: 2012
2013
2014
2015
2016
2017
Services Income
No of Hours
Rate
$307
$1,073,333
$1,234,333
$1,419,483
$1,632,406
$1,877,267
School Classes
$427
$2,133,333
$2,197,333
$2,263,253
$2,331,151
$2,401,085
Professional Coaching
$267
$1,333,333
$1,533,333
$1,763,333
$2,027,833
$2,332,008
Total:
$4,540,000
$4,965,000
$5,446,070
$5,991,390
$6,610,361
Variable Cost of Services
No of Hours
$697,667
$802,317
$922,664
$1,061,064
$1,220,223
School Classes
$1,386,667
$1,428,267
$1,471,115
$1,515,248
$1,560,706
Professional Coaching
$866,667
$996,667
$1,146,167
$1,318,092
$1,515,805
Total Variable Cost:
$2,951,000
$3,227,250
$3,539,946
$3,894,404
$4,296,734
Fixed Cost of Services
$86,600
$95,260
$104,786
$115,265
$126,791
Total Cost of Services
$3,037,600
$3,322,510
$3,644,732
$4,009,668
$4,423,525
4. Profit & Loss Projections
Profit and Loss Projection (5 Years)
2012
2013
2014
2015
2016
2017
Sales
$4,540,000
$4,965,000
$5,446,070
$5,991,390
$6,610,361
Cost of Services
3,037,600
66.91%
3,322,510
66.92%
3,644,732
66.92%
4,009,668
66.92%
4,423,525
66.92%
Gross Profit
$1,502,400
33.09%
$1,642,490
33.08%
$1,801,339
33.08%
$1,981,722
33.08%
$2,186,835
33.08%
Operating Expenses
Salary (Office & Overhead)
$360,000
7.93%
$396,000
7.98%
$435,600
8.00%
$479,160
8.80%
$527,076
9.68%
Payroll (taxes etc.)
39,600
0.87%
$43,560
0.88%
$47,916
0.88%
$52,708
0.97%
$57,978
1.06%
Outside Services
360,000
7.93%
$396,000
7.98%
$435,600
8.00%
$479,160
8.80%
$527,076
9.68%
Supplies (off and operation)
180,000
3.96%
$198,000
3.99%
$217,800
4.00%
$239,580
4.40%
$263,538
4.84%
Repairs / Maintenance
12,000
0.26%
$13,200
0.27%
$14,520
0.27%
$15,972
0.29%
$17,569
0.32%
Advertising
70,000
1.54%
$77,000
1.55%
$84,700
1.56%
$93,170
1.71%
$102,487
1.88%
Car, Delivery and Travel
60,000
1.32%
$66,000
1.33%
$72,600
1.33%
$79,860
1.47%
$87,846
1.61%
Accounting and Legal
60,000
1.32%
$66,000
1.33%
$72,600
1.33%
$79,860
1.47%
$87,846
1.61%
Rent & Related Costs
120,000
2.64%
$132,000
2.66%
$145,200
2.67%
$159,720
2.93%
$175,692
3.23%
Telephone
6,000
0.13%
$6,600
0.13%
$7,260
0.13%
$7,986
0.15%
$8,785
0.16%
Utilities
12,000
0.26%
$13,200
0.27%
$14,520
0.27%
$15,972
0.29%
$17,569
0.32%
Insurance
12,000
0.26%
$13,200
0.27%
$14,520
0.27%
$15,972
0.29%
$17,569
0.32%
Taxes (real estate etc.)
12,000
0.26%
$13,200
0.27%
$14,520
0.27%
$15,972
0.29%
$17,569
0.32%
Interest
6,000
0.13%
$6,600
0.13%
$7,260
0.13%
$7,986
0.15%
$8,785
0.16%
Depreciation
40,000
0.88%
$44,000
0.89%
$48,400
0.89%
$53,240
0.98%
$58,564
1.08%
Total Expenses
$1,349,600
29.73%
$1,484,560
29.90%
$1,633,016
29.99%
$1,796,318
32.98%
$1,975,949
36.28%
Net Profit Before Taxes
152,800
157,930
168,323
185,404
210,886
Tax
3,820
3,948
4,208
4,635
5,272
Income Taxes
30,560
47,379
50,496.75
55,621.30
63,265.73
Net Operating Income
118,420
106,603
113,618
125,148
142,348
Income Statement & Cash Flow (5 Years)
2013
2014
2015
2016
2017
Income Statement
Net sales
$4,540,000
$4,965,000
$5,446,070
$5,991,390
$6,610,361
Cost of Services
3,037,600
3,322,510
3,644,732
4,009,668
4,423,525
Net Operating Income
$1,502,400
$1,642,490
$1,801,339
$1,981,722
$2,186,835
Operating expenses
$1,349,600
$1,484,560
$1,633,016
$1,796,318
$1,975,949
Net Income
$152,800
$157,930
$168,323
$185,404
$210,886
Cash Flow Statement
Opening Balance
$30,000
$182,800
$340,730
$509,053
$694,457
Cash inflow
$4,540,000
$4,965,000
$5,446,070
$5,991,390
$6,610,361
Cash outflow
4,387,200
4,807,070
5,277,748
5,805,986
6,399,475
Ending Cash Balance
$182,800
$340,730
$509,053
$694,457
$905,343
Balance Sheet
Cash
$182,800
$340,730
$509,053
$694,457
$905,343
Accounts receivable
$17,600
$13,800
$19,800
$19,500
$21,800
Inventory
$6,300
$8,200
$9,300
$9,400
$11,200
Prepaid expenses
$5,700
$6,300
$5,800
$3,200
$2,700
Total Current Assets
$212,400
$369,030
$543,953
$726,557
$941,043
Fixed assets
$28,000
$30,500
$45,000
$43,000
$41,000
Total Assets
$240,400
$399,530
$588,953
$769,557
$982,043
Accounts payable
$6,400
$6,200
$9,800
$7,600
$8,200
Short-term notes
$5,700
$5,500
$4,800
$5,400
$7,700
Accrued & other liabilities
$2,300
$2,300
$3,000
$2,900
$2,700
Total Current Liabilities
$14,400
$14,000
$17,600
$15,900
$18,600
Long-term debt
$112,000
$82,000
$22,000
$0
$0
Loan Payments
$30,000
$60,000
$22,000
$0
$0
Total Long-term Liabilities
$82,000
$22,000
$0
$0
$0
Shareholders' equity
$144,000
$363,530
$571,353
$753,657
$963,443
Total Liabilities and Equity
$240,400
$399,530
$588,953
$769,557
$982,043
References:
Baade, R.A., & Matheson, V.A. (2012). An Evaluation of the Economic Impact of National Football League Mega-Events. In The Economics of the National Football League (pp. 243-258). Springer New York.
Benson, P.L., Scales, P.C., Hamilton, S.F., & Sesma, A. (2006). Positive youth development: Theory, research, and applications. USA: John Wiley & Sons, Inc.
Great Schools. (2013). San Antonio Schools. Great Schools. Retrieved from http://www.greatschools.org/texas/san-antonio/
Kapferer, J.N. (2012). The new strategic brand management: Advanced insights and strategic thinking. USA: Kogan Page.
---
Are you busy and do not have time to handle your assignment? Are you scared that your paper will not make the grade? Do you have responsibilities that may hinder you from turning in your assignment on time? Are you tired and can barely handle your assignment? Are your grades inconsistent?
Whichever your reason is, it is valid! You can get professional academic help from our service at affordable rates. We have a team of professional academic writers who can handle all your assignments.
Plagiarism free papers
Timely delivery
Any deadline
Skilled, Experienced Native English Writers
Subject-relevant academic writer
Adherence to paper instructions
Ability to tackle bulk assignments
Reasonable prices
24/7 Customer Support
Get superb grades consistently
Online Academic Help With Different Subjects
Literature
Students barely have time to read. We got you! Have your literature essay or book review written without having the hassle of reading the book. You can get your literature paper custom-written for you by our literature specialists.
Finance
Do you struggle with finance? No need to torture yourself if finance is not your cup of tea. You can order your finance paper from our academic writing service and get 100% original work from competent finance experts.
Computer science
Computer science is a tough subject. Fortunately, our computer science experts are up to the match. No need to stress and have sleepless nights. Our academic writers will tackle all your computer science assignments and deliver them on time. Let us handle all your python, java, ruby, JavaScript, php , C+ assignments!
Psychology
While psychology may be an interesting subject, you may lack sufficient time to handle your assignments. Don't despair; by using our academic writing service, you can be assured of perfect grades. Moreover, your grades will be consistent.
Engineering
Engineering is quite a demanding subject. Students face a lot of pressure and barely have enough time to do what they love to do. Our academic writing service got you covered! Our engineering specialists follow the paper instructions and ensure timely delivery of the paper.
Nursing
In the nursing course, you may have difficulties with literature reviews, annotated bibliographies, critical essays, and other assignments. Our nursing assignment writers will offer you professional nursing paper help at low prices.
Sociology
Truth be told, sociology papers can be quite exhausting. Our academic writing service relieves you of fatigue, pressure, and stress. You can relax and have peace of mind as our academic writers handle your sociology assignment.
Business
We take pride in having some of the best business writers in the industry. Our business writers have a lot of experience in the field. They are reliable, and you can be assured of a high-grade paper. They are able to handle business papers of any subject, length, deadline, and difficulty!
Statistics
We boast of having some of the most experienced statistics experts in the industry. Our statistics experts have diverse skills, expertise, and knowledge to handle any kind of assignment. They have access to all kinds of software to get your assignment done.
Law
Writing a law essay may prove to be an insurmountable obstacle, especially when you need to know the peculiarities of the legislative framework. Take advantage of our top-notch law specialists and get superb grades and 100% satisfaction.
What discipline/subjects do you deal in?
We have highlighted some of the most popular subjects we handle above. Those are just a tip of the iceberg. We deal in all academic disciplines since our writers are as diverse. They have been drawn from across all disciplines, and orders are assigned to those writers believed to be the best in the field. In a nutshell, there is no task we cannot handle; all you need to do is place your order with us. As long as your instructions are clear, just trust we shall deliver irrespective of the discipline.
Are your writers competent enough to handle my paper?
Our essay writers are graduates with bachelor's, masters, Ph.D., and doctorate degrees in various subjects. The minimum requirement to be an essay writer with our essay writing service is to have a college degree. All our academic writers have a minimum of two years of academic writing. We have a stringent recruitment process to ensure that we get only the most competent essay writers in the industry. We also ensure that the writers are handsomely compensated for their value. The majority of our writers are native English speakers. As such, the fluency of language and grammar is impeccable.
What if I don't like the paper?
There is a very low likelihood that you won't like the paper.
Reasons being:
When assigning your order, we match the paper's discipline with the writer's field/specialization. Since all our writers are graduates, we match the paper's subject with the field the writer studied. For instance, if it's a nursing paper, only a nursing graduate and writer will handle it. Furthermore, all our writers have academic writing experience and top-notch research skills.
We have a quality assurance that reviews the paper before it gets to you. As such, we ensure that you get a paper that meets the required standard and will most definitely make the grade.
In the event that you don't like your paper:
The writer will revise the paper up to your pleasing. You have unlimited revisions. You simply need to highlight what specifically you don't like about the paper, and the writer will make the amendments. The paper will be revised until you are satisfied. Revisions are free of charge
We will have a different writer write the paper from scratch.
Last resort, if the above does not work, we will refund your money.
Will the professor find out I didn't write the paper myself?
Not at all. All papers are written from scratch. There is no way your tutor or instructor will realize that you did not write the paper yourself. In fact, we recommend using our assignment help services for consistent results.
What if the paper is plagiarized?
We check all papers for plagiarism before we submit them. We use powerful plagiarism checking software such as SafeAssign, LopesWrite, and Turnitin. We also upload the plagiarism report so that you can review it. We understand that plagiarism is academic suicide. We would not take the risk of submitting plagiarized work and jeopardize your academic journey. Furthermore, we do not sell or use prewritten papers, and each paper is written from scratch.
When will I get my paper?
You determine when you get the paper by setting the deadline when placing the order. All papers are delivered within the deadline. We are well aware that we operate in a time-sensitive industry. As such, we have laid out strategies to ensure that the client receives the paper on time and they never miss the deadline. We understand that papers that are submitted late have some points deducted. We do not want you to miss any points due to late submission. We work on beating deadlines by huge margins in order to ensure that you have ample time to review the paper before you submit it.
Will anyone find out that I used your services?
We have a privacy and confidentiality policy that guides our work. We NEVER share any customer information with third parties. Noone will ever know that you used our assignment help services. It's only between you and us. We are bound by our policies to protect the customer's identity and information. All your information, such as your names, phone number, email, order information, and so on, are protected. We have robust security systems that ensure that your data is protected. Hacking our systems is close to impossible, and it has never happened.
How our Assignment  Help Service Works
You fill all the paper instructions in the order form. Make sure you include all the helpful materials so that our academic writers can deliver the perfect paper. It will also help to eliminate unnecessary revisions.
2.      Pay for the order
Proceed to pay for the paper so that it can be assigned to one of our expert academic writers. The paper subject is matched with the writer's area of specialization.
3.      Track the progress
You communicate with the writer and know about the progress of the paper. The client can ask the writer for drafts of the paper. The client can upload extra material and include additional instructions from the lecturer. Receive a paper.
4.      Download the paper
The paper is sent to your email and uploaded to your personal account. You also get a plagiarism report attached to your paper.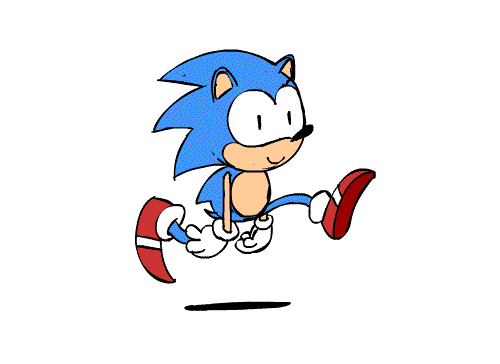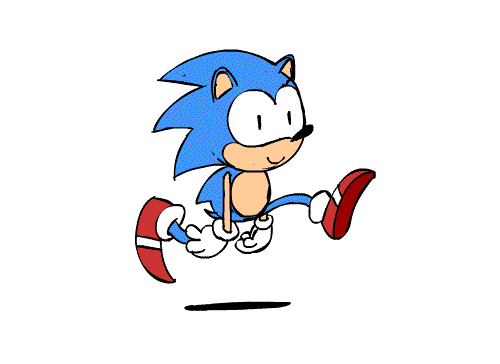 PLACE THIS ORDER OR A SIMILAR ORDER WITH US TODAY AND GET A PERFECT SCORE!!!
---