Introduction
Airbus cluster Business to Business marketing analysis
Spring 2014, Seinajoki
Оглавление
A challenging environment for a high-performing company. 3
Lufthansa, Airbus' biggest airline customer 3
Provision of engine choices. 4
The context for Strategy and Rivalry is Suboptimal. 5
About Airbus
Airbus is the world's leading commercial aircraft manufacturer whose customer focus, commercial know-how, technological leadership, and manufacturing efficiency have propelled it to the forefront of the industry.
Airbus' modern and comprehensive product line comprises highly successful families of aircraft ranging from 100 to more than 500 seats. The company also continues to broaden its scope and product range by applying its expertise to the military market.
A challenging environment for a high-performing company
Headquartered in Toulouse, Airbus is owned by the Airbus Group, a global leader in aerospace, defense, and related services. In addition to Airbus' commercial aircraft activities, this group is comprised of the Airbus Helicopters and Airbus Defense and Space business units and maintains a presence on every continent.
Employing people of more than 100 nationalities, Airbus itself is a truly global enterprise with fully-owned subsidiaries in the United States, China, Japan, India and in the Middle East, spare parts centers in Hamburg, Frankfurt, Washington, Beijing and Singapore, training centers in Toulouse, Miami, Hamburg and Beijing and more than 150 field service offices around the world.
Airbus also relies on industrial co-operation and partnerships with major companies all over the world and a network of some 2,000 suppliers in 20 countries. Airbus today consistently captures about half of all commercial airliner orders.
Lufthansa, Airbus' biggest airline customer
Deutsche Lufthansa AG is the flag carrier of Germany and also the largest airline in Europe, both in terms of overall passengers carried and fleet size. It operates services to 18 domestic destinations and 197 international destinations in 78 countries across Africa, the Americas, Asia, and Europe, using a fleet of more than 280 aircraft.
Lufthansa's registered office and corporate headquarters are in Cologne. The main operations base, called Lufthansa Aviation Center (LAC), is located at Lufthansa's primary traffic hub at Frankfurt Airport. The majority of Lufthansa's pilots, ground staff, and flight attendants are based there. Lufthansa's secondary hub is Munich Airport with a third, considerably smaller one maintained at Düsseldorf Airport.
The Supervisory board of Lufthansa, Airbus' biggest airline customer and operator, has decided to expand and modernize its long-haul fleet with a commitment for up to 55 A350-900 aircraft (25 firm and 30 options). Lufthansa also has the flexibility to convert some of the order to the larger A350-1000.
This landmark A350 order comes just six months after Lufthansa made the strategic decision to become an all-Airbus operator for its single-aisle fleet. So far in 2013, Airbus has won more firm orders from Lufthansa (125) in a single year than ever before. Taking all commitments (firm and options) into account the figure rises to 232 aircraft – one more than the 231 Airbus aircraft currently in operation with the Lufthansa Airline.
"The A350 XWB suits Lufthansa's entire network regarding size and range, and will be key to modernize our fleet while significantly reducing operational costs and our environmental footprint," said Nico Buchholz, Executive Vice President, Lufthansa Group Fleet Management. "These quiet and fuel-efficient aircraft will fit nicely into our existing Airbus fleet, and our passengers will be able to enjoy seamless service and comfort levels throughout our entire product range."
"We are honored that such a long-standing and prestigious customer as Lufthansa is coming back for more Airbus aircraft," said John Leahy, Airbus Chief Operating Officer, Customers. "The all-new A350 XWBs will integrate very well into the Group's existing Airbus fleet. From the A319 to the A380 size category, Lufthansa will benefit from latest technologies and efficiency levels, an unmatched wider cabin, operational flexibility, and cost-savings – enhanced by the unique fleet commonality only Airbus offers."
Lufthansa's decision today underpins the Group's status as Airbus' largest airline customer and operator, with to date 535 aircraft ordered and 397 currently in operation within the Group. The latter include 282 A320 Family, 42 A330s, 63 A340s, and 10 A380s. Lufthansa has recently announced an order for 100 A320 Family aircraft to switch its Single-Aisle Fleet in the 150-230 size category entirely to Airbus.
The A350 XWB (Xtra Wide-Body) is an all-new mid-size long range product line comprising three versions and seating between 270 and 350 passengers in typical three-class layouts. The new Family, whose fuselage cross-section is optimized to accommodate Airbus' 18-inch economy seat-width for long-range passenger comfort, will also bring a 25 percent step change in efficiency compared with existing aircraft in this size category. Scheduled for entry-into-service in 2014, the A350 XWB to date has already won 682 firm orders from 35 customers worldwide.
Competition
Competition between Boeing and Airbus in the civil aircraft industry, which began in the 1970s and led to a duopoly, a struggle between two world-leading aircraft manufacturing corporations on the civil aviation market. The essence of competition is a dispute about whose aircraft will be in great demand in the airline. In developing a particular model airplane both players seek to outdo each other with something.
Each company in the line of civil aerospace products offers consumers a wide range of models, from single-aisle to "jet elephants."
The main competing models are:
Over capacious Airbus A380 and Boeing 747.
Haul widebody Airbus 350XWB (in development) and Boeing 777/787.
Widebody Airbus 340 and Boeing 777. Unable to sell one A340 in 2010-2011, in November 2011, Airbus has decided to stop production of this model as not to compete with the Boeing 777.
Single-aisle short-haul Airbus 320 and Boeing 737.
Widebody medium-and long-haul Airbus 310 and 330 and Boeing 767.
Modes of competition
Outsourcing
Because many of the world's airlines are wholly or partially government owned, aircraft procurement decisions are often taken according to political criteria in addition to commercial ones. Boeing and Airbus seek to exploit this for manufacture in countries of strategic importance in order to gain a competitive advantage overall.
For example, Boeing has maintained longstanding relationships with Japanese suppliers including Mitsubishi Heavy Industries and Kawasaki Heavy Industries by which these companies have helped Boeing achieve almost total dominance of the Japanese market for commercial jets.
Partly because of its origins as a consortium of European companies, Airbus has had fewer opportunities to outsource significant parts of its production beyond its own European plants. However, in 2009 Airbus opened an assembly plant in Tianjin, China for production of its A320 series airliners.
Technology
Airbus sought to compete with the well-established Boeing in the 1970s through its introduction of advanced technology. For example, the A300 made the most extensive use of composite materials yet seen in an aircraft of that era, and by automating the flight engineer's functions, was the first large commercial jet to have a two-man flight crew. In the 1980s Airbus was the first to introduce digital fly-by-wire controls into an airliner (the A320).
Now, the improvements are mostly about weight reduction and fuel efficiency. For example, the Boeing 787 Dreamliner is the first large airliner to use 50% composites for its construction. The Airbus A350 now being in the process of flight test feature 53% composites.
Provision of engine choices
The competitive strength in the market of any airliner is considerably influenced by the choice of engine available. In general, airlines prefer to have a choice of at least two engines from the major manufacturers General Electric, Rolls-Royce and Pratt & Whitney. However, engine manufacturers prefer to be a single source and often succeed in striking commercial deals with Boeing and Airbus to achieve this. However, Boeing's 787 Dreamliner has two engine types available: the General Electric GEnx and the Rolls-Royce Trent 1000.
Currency
Boeing's production costs are mostly in United States dollars, whereas Airbus' production costs are mostly in Euro. There are possible currency risks and benefits involved in the way aircraft are sold. Boeing typically prices its aircraft only in dollars, while Airbus, although pricing most aircraft sales in dollars, has priced some aircraft sales in Asia and the Middle East in multiple currencies. Depending on currency fluctuations between the acceptance of the order and the delivery of the aircraft this can result in an extra profit or extra expense.
Safety
Both aircraft manufacturers have good safety records on recently manufactured aircraft. By convention, both companies tend to avoid safety comparisons when selling their aircraft to airlines. Most aircraft dominating the companies' current sales, the Boeing 737-NG and Airbus A320 families and both companies' wide-body offerings, have good safety records.
Cluster
Aerospace Cluster in the Toulouse Region  Aerospace is by far the best performing export cluster in France. While the vast majority of clusters in France are losing world export market share, aerospace vehicles and defense gained 17% additional world export share in the last 10 years to capture over 32% of the world export market in 2010. Aerospace engines similarly gained close to 4% in world export share to capture 13% of the export market.
A Big Aerospace Cluster
The aerospace cluster surrounding the city of Toulouse in southwest France comprises 80% of French aerospace exports and over 9% of all French exports, for a total of approximately €39 billion – 15 times larger than the Bordeaux wine exports, the second largest cluster in the region Excluding trade within the EU, the Aerospace cluster exports €23 billion to the rest of the world and imports €7 billion. The trade figures within the EU show a neutral position with exports and imports netting off (€16 billion exports vs. €15 billion imports). Spanning the regions of Midi-Pyrénées and Aquitaine, this cluster is home to 1,500 companies and 100,000 workers.  It hosts a dozen world-class original equipment manufacturers (OEMs), including the headquarters of commercial aerospace giant Airbus, and a number of others in commercial and military aircraft, satellites, and missiles. OEMs are much fewer in number than contractors but have 39% of workers in the cluster.
The context for Strategy and Rivalry is Suboptimal.
The presence of large world-class OEMs is positive to attract contractors and suppliers to base in the cluster. It also boosts investment to expand and upgrade the clusters capabilities. In 2011, inbound FDI is credited with creating half of the new ~4,500 jobs in the Toulouse aerospace cluster. As a result, the region of Midi-Pyrénées received the third largest amount of FDI in France, following Île-de-France (Paris) and Rhône-Alpes (Lyon). However, large OEMs are also a liability. Their size creates large barriers to entry for potential competitors and limits rivalry. In fact, the issue is endemic to this capital-intensive industry and explains the duopoly between Boeing and Airbus in commercial aircraft.
In addition, the government further distorts competition by having massively subsided Airbus with $18 billion of cumulated low-interest "program launch aid" which were in large part declared illegal under international trade law by the WTO (Devaney, 2012). These illicit subsidies appear higher than the $7 billion found by the WTO to be given illegally to Boeing in the form of Microeconomics of Competitiveness Aerospace Cluster in the Toulouse Region21 R&D grants, tax abatement, and other subsidies. The negative impact of subsidies is twofold: they inhibit other domestic OEMs from challenging Airbus' regional monopoly in certain segments, and they potentially finance loss-making investments, shielding the company from investor pressure to enact greater cost discipline.
Another issue is the geographically dispersed supply chain across Western Europe.
Indeed, Airbus started as a consortium of aerospace manufacturers in 1970, which naturally split the supply chain for the A300 between France, Germany, and the UK. Four decades later, that design has persisted despite the manufacturers' merge that founded EADS in 2000. Indeed, each country defends its own aerospace industry which has usually large spillover effects on other sectors, including military and creates a significant amount of jobs. Embodying that political struggle was EADS' dual management until 2007, with German and French co-CEOs.
The dispersed supply chain has multiple implications. On the positive side, Airbus became skilled at designing and managing modular interfaces that yielded effective platform strategies, reduced time-to-market, and led to component expertise. Airbus' resulting ability in managing complex supply chains as levels of international outsourcing increase enables the company to produce planes at an estimated 10-20% cost savings to Boeing
However, this modularity also creates communication issues. For instance, Germans produced kilometers of cables which were too short due to informatics incompatibilities with French. Additionally, the logistics cost increases due to the geographical distance between clusters.
Finally, rivalry within each cluster lowers as potential competitors are located in distant clusters.
Fortunately, EADS CEO managed to get shareholders' approval in March 2013 to eliminate the veto that French and German governments had enjoyed over the company strategy since its inception (Clark, 2013), opening the opportunity to optimize the supply chain with less political interference.
Factors
 Demand Factors
Related and Supported Industries & Firm Strategy
Rivalry and Structure
Government
Asia-Pacific airlines will lead global demand for larger and more eco-efficient aircraft types over the next 20 years, according to the latest market forecast for the region by Airbus.

As the first A320neo (new engine option) jetliner moves into its final assembly phase, Airbus is taking the necessary steps to ensure a smooth transition from the company's A320ceo (current engine option) version – while factoring in the production rate increase announced recently across its single-aisle product line. To meet the unprecedented demand for NEO – the first delivery of which is planned in 2015 – as well as the continuing need for CEO aircraft, Airbus is increasing monthly production rates from 42 – already an all-time high for a commercial jetliner – to 46.

Airlines in the Asia-Pacific region will take delivery of around 9,370 new aircraft over the next 20 years, according to the latest market forecast by Airbus. Valued at US$1.3 trillion, the deliveries will account for 34 percent of all new aircraft with more than 100 seats entering service worldwide over the forecast period, with the region overtaking North America and Europe as the world's largest air transport market.

Results of 2013 [1]

Estimated market share (2011-2030)   [2]

Firm Strategy

1.   The purpose of the consortium – production, capable to compete with "Boeing".

2.   Airbus bet on the need for large airliners, predicting an increase in passenger numbers from 1.3 billion in 2000 to 3 billion in 2015. (A380)

3.   The decision to sell the aircraft at a loss or with minimal profits in order to increase market share.

4.   Airbus placing orders for components and assemblies in countries that are priority customers to obtain a strategic advantage.

Related and Supported Industries

5.   The majority of components are on their own European factories in Great Britain, Italy, France, and Germany. However, in 2009, Airbus opened an assembly plant for the A320 aircraft in the Chinese city of Tianjin.

6.   Purchase engines from any of the three major manufacturers: General Electric, Rolls-Royce and Pratt & Whitney.

Rivalry

1. By the middle 1960s, the market was dominated by jet airliners American company Boeing. This situation continued for about 30 years after the European company Airbus was serious competition to Boeing.

2. Competition between Boeing and Airbus in the civil aircraft industry led to a duopoly

Structure

3. Consortium Airbus Industries aircraft companies and combined four European countries: UK, France, Spain, and Germany.

4. In 2009 Airbus opened an assembly plant in Tianjin, China

1. Airbus had been formed by a government initiative between France, Germany and the UK that originated in 1967. Its initial shareholders were the French company Aérospatiale and the German company Deutsche Airbus, each owning a 50% share.

2. Aérospatiale and Deutsche Airbus each took a 36.5% share of production work, Hawker Siddeley 20% and the Dutch company Fokker-VFW 7%.

3. Airbus is given reimbursable launch investment (ROI, called "launch aid" by the US) from European governments with the money being paid back with interest, plus indefinite royalties if the aircraft is a commercial success. Airbus' parent, EADS, is a military contractor and is paid to develop and build projects such as the Airbus A400M transport and various other military aircraft.

4. In March 2010, the WTO ruled that European governments unfairly financed Airbus. In September 2010, a preliminary report of the WTO found unfair Boeing payments broke WTO rules and should be withdrawn.
Sources:
"Senior expects higher demand from Airbus, Boeing in 2014" com/article/2014/03/03/uk-senior-results-idUKBREA2213020140303">http://uk.reuters.com/article/2014/03/03/uk-senior-results-idUKBREA2213020140303
Aerospace Cluster in the Toulouse Region. http://www.aerospace-valley.com/sites/default/files/atoms/files/france_aerospacepdf
Aerospace Valley. Aerospace Valley website. http://www.aerospace-valley.com.
Agence Française pour les Investissements Internationaux (AFII) (2012). Rapport 2011 des investissements étrangers
Airbus website. http://www.airbus.com/.
créateurs d'emploi en France. http://www.invest-in-france.org/Medias/Publications/1618/Bilan-FR-2011.pdf.
General information about the Airbus. http://en.wikipedia.org/wiki/Competition_between_Airbus_and_Boeing
The latest news of Airbus: "Unprecedented demand drives the evolution of Airbus' most efficient single-aisle jetliner production" com/newsevents/news-events-single/detail/unprecedented-demand-drives-evolution-of-airbus-most-efficient-single-aisle-jetliner-production/">http://www.airbus.com/newsevents/news-events-single/detail/unprecedented-demand-drives-evolution-of-airbus-most-efficient-single-aisle-jetliner-production/ and "Asia-Pacific to drive demand for bigger and more efficient aircraft" http://www.airbus.com/presscentre/pressreleases/press-release-detail/detail/asia-pacific-to-drive-demand-for-bigger-and-more-efficient-aircraft/
---
Are you busy and do not have time to handle your assignment? Are you scared that your paper will not make the grade? Do you have responsibilities that may hinder you from turning in your assignment on time? Are you tired and can barely handle your assignment? Are your grades inconsistent?
Whichever your reason is, it is valid! You can get professional academic help from our service at affordable rates. We have a team of professional academic writers who can handle all your assignments.
Plagiarism free papers
Timely delivery
Any deadline
Skilled, Experienced Native English Writers
Subject-relevant academic writer
Adherence to paper instructions
Ability to tackle bulk assignments
Reasonable prices
24/7 Customer Support
Get superb grades consistently
Online Academic Help With Different Subjects
Literature
Students barely have time to read. We got you! Have your literature essay or book review written without having the hassle of reading the book. You can get your literature paper custom-written for you by our literature specialists.
Finance
Do you struggle with finance? No need to torture yourself if finance is not your cup of tea. You can order your finance paper from our academic writing service and get 100% original work from competent finance experts.
Computer science
Computer science is a tough subject. Fortunately, our computer science experts are up to the match. No need to stress and have sleepless nights. Our academic writers will tackle all your computer science assignments and deliver them on time. Let us handle all your python, java, ruby, JavaScript, php , C+ assignments!
Psychology
While psychology may be an interesting subject, you may lack sufficient time to handle your assignments. Don't despair; by using our academic writing service, you can be assured of perfect grades. Moreover, your grades will be consistent.
Engineering
Engineering is quite a demanding subject. Students face a lot of pressure and barely have enough time to do what they love to do. Our academic writing service got you covered! Our engineering specialists follow the paper instructions and ensure timely delivery of the paper.
Nursing
In the nursing course, you may have difficulties with literature reviews, annotated bibliographies, critical essays, and other assignments. Our nursing assignment writers will offer you professional nursing paper help at low prices.
Sociology
Truth be told, sociology papers can be quite exhausting. Our academic writing service relieves you of fatigue, pressure, and stress. You can relax and have peace of mind as our academic writers handle your sociology assignment.
Business
We take pride in having some of the best business writers in the industry. Our business writers have a lot of experience in the field. They are reliable, and you can be assured of a high-grade paper. They are able to handle business papers of any subject, length, deadline, and difficulty!
Statistics
We boast of having some of the most experienced statistics experts in the industry. Our statistics experts have diverse skills, expertise, and knowledge to handle any kind of assignment. They have access to all kinds of software to get your assignment done.
Law
Writing a law essay may prove to be an insurmountable obstacle, especially when you need to know the peculiarities of the legislative framework. Take advantage of our top-notch law specialists and get superb grades and 100% satisfaction.
What discipline/subjects do you deal in?
We have highlighted some of the most popular subjects we handle above. Those are just a tip of the iceberg. We deal in all academic disciplines since our writers are as diverse. They have been drawn from across all disciplines, and orders are assigned to those writers believed to be the best in the field. In a nutshell, there is no task we cannot handle; all you need to do is place your order with us. As long as your instructions are clear, just trust we shall deliver irrespective of the discipline.
Are your writers competent enough to handle my paper?
Our essay writers are graduates with bachelor's, masters, Ph.D., and doctorate degrees in various subjects. The minimum requirement to be an essay writer with our essay writing service is to have a college degree. All our academic writers have a minimum of two years of academic writing. We have a stringent recruitment process to ensure that we get only the most competent essay writers in the industry. We also ensure that the writers are handsomely compensated for their value. The majority of our writers are native English speakers. As such, the fluency of language and grammar is impeccable.
What if I don't like the paper?
There is a very low likelihood that you won't like the paper.
Reasons being:
When assigning your order, we match the paper's discipline with the writer's field/specialization. Since all our writers are graduates, we match the paper's subject with the field the writer studied. For instance, if it's a nursing paper, only a nursing graduate and writer will handle it. Furthermore, all our writers have academic writing experience and top-notch research skills.
We have a quality assurance that reviews the paper before it gets to you. As such, we ensure that you get a paper that meets the required standard and will most definitely make the grade.
In the event that you don't like your paper:
The writer will revise the paper up to your pleasing. You have unlimited revisions. You simply need to highlight what specifically you don't like about the paper, and the writer will make the amendments. The paper will be revised until you are satisfied. Revisions are free of charge
We will have a different writer write the paper from scratch.
Last resort, if the above does not work, we will refund your money.
Will the professor find out I didn't write the paper myself?
Not at all. All papers are written from scratch. There is no way your tutor or instructor will realize that you did not write the paper yourself. In fact, we recommend using our assignment help services for consistent results.
What if the paper is plagiarized?
We check all papers for plagiarism before we submit them. We use powerful plagiarism checking software such as SafeAssign, LopesWrite, and Turnitin. We also upload the plagiarism report so that you can review it. We understand that plagiarism is academic suicide. We would not take the risk of submitting plagiarized work and jeopardize your academic journey. Furthermore, we do not sell or use prewritten papers, and each paper is written from scratch.
When will I get my paper?
You determine when you get the paper by setting the deadline when placing the order. All papers are delivered within the deadline. We are well aware that we operate in a time-sensitive industry. As such, we have laid out strategies to ensure that the client receives the paper on time and they never miss the deadline. We understand that papers that are submitted late have some points deducted. We do not want you to miss any points due to late submission. We work on beating deadlines by huge margins in order to ensure that you have ample time to review the paper before you submit it.
Will anyone find out that I used your services?
We have a privacy and confidentiality policy that guides our work. We NEVER share any customer information with third parties. Noone will ever know that you used our assignment help services. It's only between you and us. We are bound by our policies to protect the customer's identity and information. All your information, such as your names, phone number, email, order information, and so on, are protected. We have robust security systems that ensure that your data is protected. Hacking our systems is close to impossible, and it has never happened.
How our Assignment  Help Service Works
You fill all the paper instructions in the order form. Make sure you include all the helpful materials so that our academic writers can deliver the perfect paper. It will also help to eliminate unnecessary revisions.
2.      Pay for the order
Proceed to pay for the paper so that it can be assigned to one of our expert academic writers. The paper subject is matched with the writer's area of specialization.
3.      Track the progress
You communicate with the writer and know about the progress of the paper. The client can ask the writer for drafts of the paper. The client can upload extra material and include additional instructions from the lecturer. Receive a paper.
4.      Download the paper
The paper is sent to your email and uploaded to your personal account. You also get a plagiarism report attached to your paper.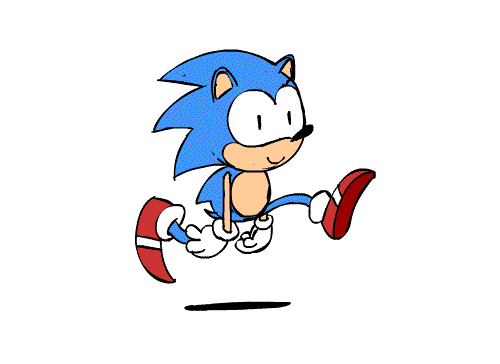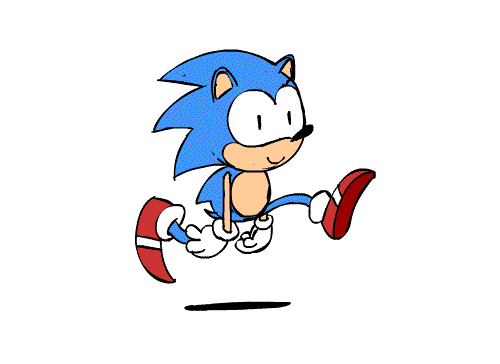 PLACE THIS ORDER OR A SIMILAR ORDER WITH US TODAY AND GET A PERFECT SCORE!!!
---