humans as a concept.
The arguments in favor of the uniqueness of humans
Tool use.
Language, culture, and symbolic production.
Thinking about the future and other behaviors.
The arguments against the uniqueness of humans/tool use, language, culture, and cognition in other animals.
Apes and dolphins.
Whales.
Elephants.
The arguments in favor of the uniqueness of humans.
Tool use — Munger and Shaw.
Language and culture — Munger, Shaw, & Shipman.
Thinking about the future — Munger.
Non-reproductive heterosexual intercourse — Sapolsky.
"The animal connection" — Shaw & Shipman.
Tool use increases human hunting capability and understanding of animals.
Symbolic behavior/representation of animals.
Domestication of animals.
Argument against the uniqueness of humans: tool use and culture in apes and dolphins.
A. Tool use and cultural transmission in apes — Joyce and Munger
B. Tool use and cultural transmission in dolphins – Retica
IV. Argument against the uniqueness of humans: language and cultural diversity in whales and elephants.
A. Whale language — Khamsi
B. Whale cultural diversity — Keim
C. The breakdown of elephant culture — Siebert
1. Loss of habitat and rampant poaching.
2. Breakdown of elephant culture and rearing practices, leading to elephant-on-
rhino rape and murder.
V. Argument against the uniqueness of humans: thinking about the future and non-reproductive intercourse.
A. Monkeys and regret — Harmon
B. Homosexuality in animals — Mooallem
C. Non-reproductive heterosexual intercourse in bonobos and birds — Sapolsky and Munger
VI. Conclusion.
A. The attractiveness of the uniqueness fallacy.
1. Self-aggrandizement.
2. Removal of ethical obligations to other species and their culture.
B. The changing standards of uniqueness.
C. Reiteration of the evidence against the uniqueness of humans.
D. The ultimately destructive nature of believing in the uniqueness of humans.
For much of recorded human history, there has been an intense desire to demonstrate the uniqueness of humans among the species of planet Earth, with varying standards and behaviors used as justification for this supposed distinction. Most commonly, the uniqueness of humans is claimed due to the species' use of language and tools, the development of culture, and a robust enough conception of the future to allow the imagining of multiple possible outcomes. While the uniqueness of humans has always been a self-aggrandizing fantasy, only recently has evidence emerged to finally put this laughable notion to rest (although for obvious reasons, this evidence is met with strong resistance by a number of groups, not least of all those groups whose religious myths give humans a special dominance over animals). By examining recent scientific research into the cognitive and behavioral traits of animals, and especially mammals, one may see how humans are far from unique, and in fact only represent one end of the spectrum of possible configurations of cognition and behavior. In particular, the realization that apes, dolphins, whales, and elephants have robust cultures, languages, and tool using abilities serves to demonstrate precisely how dramatically similar humans are to other animals, at least in terms of their mental, social, and cultural development.
Before examining the evidence against the supposed uniqueness of humans, it will be useful to review the arguments made in favor of this notion in order to demonstrate how they are easily refuted by an abundance of scientific evidence. In his article covering the debate surrounding the need to grant animals the same rights of personhood as humans, Dave Munger notes that "for centuries it seemed obvious to most people what separated them from other animals: Humans have language, they use tools, they plan for the future, and do any number of things that other animals don't seem to do" (Munger 2010). Kate Shaw notes some of the same tendencies as Munger, stating that "the most current scientific theory suggests that three main qualities separate Homo sapiens from other animals: the construction and use of complex tools, the use of symbolic behavior including language, art, and ritual, and the domestication of other plants and animals" (Shaw 2010). Among the "number of things that other animals don't seem to do," mentioned by Munger, Professor Robert Sapolsky specifies certain human sexual behaviors, such as non-reproductive heterosexual intercourse (Sapolsky 2009). Finally in addition to the "obvious" traits noted by Munger and Shaw, Pat Shipman has claimed in a recent study that "humans' long history of learning about and understanding animals" may be considered "as a unique trait, calling this tendency 'the animal connection'" (Shaw 2010). Shipman breaks this "animal connection" down into three constituent parts, claiming that "each of these three uniquely "human" qualities — learning to make and use stone tools, engaging in symbolic behavior, and domesticating other species — illustrates the adaptive advantages conferred to humans by having a deep understanding of animals" (Shaw 2010). All of these claims for a supposed uniqueness of humans have ample evidence disproving their justifications, and considering them one by one should help to dismantle the outdated and ultimately damaging notion that humans are of a fundamentally different kind than any other species on earth.
The first myth used to support the supposed uniqueness of humans is the idea that humans are exclusive in their use of tools, but a look at ape and dolphin behavior will serve to point out the fallacy of this claim. For instance, researchers in Sumatra found orangutans using tools, because the orangutans "liked a fruit that was protected by needle-like spines [so] to get to the edible seeds inside, the apes used a tool. With a sharp stick, they pried open the fruit to extract the seeds" (Joyce 2003). In addition, "sometimes, when a dolphin in Shark Bay, off the coast of Western Australia, prepares to forage, she drops to the sea floor, rips a fat conical chunk of sea sponge out of it, covers her beak with the sponge cone and sets to work. After she finds the fish she wants, she drops the sponge" (Retica 2005). Both of these examples show that tool use is far from exclusive to humans, thus invalidating the most common justification for the desired uniqueness of humans. Granted, these tools seem fairly simple, and to the skeptic likely do not represent a complex enough phenomenon to disprove the uniqueness of humans; after all, a stick and a sponge are a far cry from a power drill. However, the manner in which apes and dolphins learn to use these tools actually reveals far more than might be assumed at first glance, because these tools actually are a constituent part of either species' culture.
With the orangutans, using sticks to eat fruit was found to be a cultural phenomenon, because orangutans on the other side of a river did not use these same tools. In short, "the stick trick seemed to be an invention created by one group that was passed along," representing a kind of cultural transmission (Joyce 2003). This is the case with other ape behaviors as well: "traditions between groups vary, similar to human cultural differences. In the wild, one group of orangutans living by a river pounds stones and branches to crack open nuts. Living just across the river are apes that, by chance, haven't picked up the nut-cracking technique" (Binns 2006). In fact, recent archeological evidence even suggests that some stone tools have been part of ape culture for thousands of years (Munger 2010). "Sponging" in dolphins is transmitted in the same way, but in this case, researchers have actually been able to pinpoint this cultural transmission down to the individual level, finding "that dolphins learn to use the sponges — to probe deeply for food while protecting their beaks — from their mothers" (Retica 2005).
Thus, the notion that tool use separates humans from other animals is shown to be utterly false, and the caveat that it is actually "complex" tool use (a qualifier only added by the "unique human" apologists once tool use had been widely observed in other species) is rendered irrelevant due to the cultural nature of tool use, because this cultural transmission demonstrates that tool use in animals is not an example of happenstance but rather intentional transmission and teaching on the part of these animals. Furthermore, tool use in animals invalidates Shipman's entire theory of the "animal connection," because even "some ant species can be said to domesticate fungi," proving that the symbiotic relationship between two disparate species, or the domestication of one species by another, is far from unique to humans (Shaw 2010). However, some might argue that these tools are still not complex enough to count as the kind of robust artistic, cultural, and symbolic production humans engage in, so further investigation into animal culture is necessary.
Perhaps the easiest place to see true, undeniable cultural and symbolic production is in the behavior of whales, because "whales use their own syntax – or grammar – in the complex songs they sing," such that "whales are the only other animals beside humans [discovered so far] to use hierarchical structure in language, in which phrases are embedded in larger, recurring themes" (Khamsi 2006). Although the researchers who discovered this are careful to note that "the use of terms referring to distinct and sometimes abstract objects appears unique to human language," the fact remains that whales use sound to convey meaning, which can easily be described as "symbolic."
Furthermore, this cultural production results in subsequent cultural diversity, such that whales can be seen to exist in a social environment as robust as any human establishment. For example, "one of the best-known example of marine culture comes from killer whales [because] pods of killer whales have highly varied dialects and ways of life, even while sharing the same habitat — the aquatic equivalent of a neighborhood populated by two different ethnic groups" (Keim 2009). However, whales are not the only large mammals to exhibit this high level of cultural interaction and by looking at an instance in which animal culture is breaking down one may hopefully understand just how widespread culture really is. Though almost too terrifying and tragic to be believed, "decades of poaching and culling and habitat loss […] have so disrupted the intricate web of familial and societal relations by which young elephants have traditionally been raised in the wild, and by which established elephant herds are governed, that what we are now witnessing is nothing less than a precipitous collapse of elephant culture," such that "young male elephants in Pilanesberg National Park and the Hluhluwe-Umfolozi Game Reserve in South Africa have been raping and killing rhinoceroses" and "all across Africa, India and parts of Southeast Asia, from within and around whatever patches and corridors of their natural habitat remain, elephants have been striking out, destroying villages and crops, attacking and killing human beings" (Siebert 2006). Not only do elephants have culture, but the continued insistence that humans are uniquely capable of this kind of culture has led humans to inadvertently decimate the cultural and societal structures that organized the lives of elephants for thousands (and maybe millions) of years.
Thus, the two most common traits identified as evidence for the uniqueness of humans, tool use and cultural production, have been shown to exist in other species, subsequently invalidating arguments for the uniqueness of humans based on these traits so that now one may continue on in order to show that even the less obvious traits, such as thinking about the future or non-reproductive heterosexual intercourse, are nonetheless exhibited by species other than humans. In the case of the former, monkeys have actually been shown to exhibit regret, demonstrating their ability to imagine possible alternate outcomes of a decision and respond emotionally to those possibilities, a behavior which necessarily includes the ability to think about the future in a more substantial way than is commonly ascribed to animals (Harmon 2009).
In the case of the latter, there is ample evidence for non-reproductive intercourse in animals. Most obviously, "various forms of same-sex sexual activity have been recorded in more than 450 different species of animals by now, from flamingos to bison to beetles to guppies to warthogs," but even non-reproductive heterosexual intercourse, such as the kind Sapolsky proposes as uniquely human, may be found in a wide variety of animals species (Mooallem 2010). Sapolsky himself notes that this behavior has been observed in bonobos (although he discounts its importance just as quickly), but more recent research has shown that even birds engage in relatively risky, non-reproductive intercourse (Sapolsky 2009, Munger 2011). Thus, even the less commonly cited traits may be seen exhibited in animals other than humans, leaving the theory of the uniqueness of humans entirely without evidence.
The supposed uniqueness of humans is an attractive notion, both because it celebrates the human species as something uniquely wonderful and obviates any ethical obligations to other animals, because it allows other animals to be considered as something fundamentally less than humans. For much of human history, the supposed uniqueness of humans has been the consensus view, and each time evidence has arisen to the contrary, the standards have been changed such that when behaviors previously thought to be unique to humans are observed in other life forms, those animal behaviors are deemed somehow less complex or otherwise not "genuine" in the same sense as human activity. However, over the last decade a torrent of research and observation has provided so much evidence against the supposed uniqueness of humans that any reasonable observer is forced to conclude that humans constitute only one of a number of complex animal societies living on the planet Earth, and furthermore, that certain species lead as robustly social lives as humans, using tools, engaging in culture and symbolic interaction, and even experiencing emotions like regret. In short, the supposed uniqueness of humans has been shown to be a self-aggrandizing fantasy at best and a destructive, ignorant fallacy at worst.
Works Cited
Binns, Corey. "Case Closed: Apes Got Culture." Live Science. 28 Feb 2006. Web. 16 Jun 2011.
.
Harmon, Katherine. "Monkey see; Monkey regret." Scientific American. 14 May 2009. Web. 16
Jun 2011. .
Joyce, Christopher. "Great Ape Culture Finding Narrows Divide Between Humans, Ape
Ancestors." NPR. 03 Jan 203. Web. 16 Jun 2011.
.
Keim, Brandon. "Hidden Whale Culture Could Be Critical to Species Survival." Wired Science.
Wired, 24 Jun 2009. Web. 16 Jun 2011.
.
Khamsi, Roxann. "Whale song reveals sophisticated language skills." New Scientist. 23 Mar
2006. Web. 16 Jun 2011. .
Mooallem, Jon. "Can Animals Be Gay?." The New York Times. 31 Mar 2010. Web. 16 Jun 2011.
.
Munger, Dave. "THE DISPARITY BETWEEN EXPERIMENTS THAT SUGGEST
SOPHISTICATED COGNITION IN ANIMALS AND THOSE THAT FIND HARD
LIMITS TO ANIMAL INTELLIGENCE HAS CREATED A DEBATE OVER
ANIMAL "PERSONHOOD.." Seed Magazine. 17 Mar 2010. Web. 16 Jun 2011.
.
Munger, Dave. "NEW RESEARCH IN BIRDS, REPTILES, AND INSECTS IS REDEFINING
"NORMAL" SEXUAL BEHAVIOR, REVEALING THAT GENDER-BENDING,
PROMISCUOUS, AND DANGEROUS SEX ISN'T LIMITED TO HUMANS" Seed
Magazine. 26 Jan 2011. Web. 16 Jun 2011.
.
Retica, Aaron. "Dolphin Culture." The New York Times. 11 Dec 2005. Web. 16 Jun 2011.
.
Sapolsky, Robert, Perf. The Uniqueness of Humans. TED: 2009, Web. 16 Jun 2011.
.
Siebert, Charles. "An Elephant Crackup?." The New York Times. 08 Oct 2006. Web. 16 Jun
2011. .
Shaw, Kate. "Animal connection" helps separate humans from other species." Ars Technica.
29 Jul 2010. Web. 16 Jun 2011.
.
---
Are you busy and do not have time to handle your assignment? Are you scared that your paper will not make the grade? Do you have responsibilities that may hinder you from turning in your assignment on time? Are you tired and can barely handle your assignment? Are your grades inconsistent?
Whichever your reason is, it is valid! You can get professional academic help from our service at affordable rates. We have a team of professional academic writers who can handle all your assignments.
Plagiarism free papers
Timely delivery
Any deadline
Skilled, Experienced Native English Writers
Subject-relevant academic writer
Adherence to paper instructions
Ability to tackle bulk assignments
Reasonable prices
24/7 Customer Support
Get superb grades consistently
Online Academic Help With Different Subjects
Literature
Students barely have time to read. We got you! Have your literature essay or book review written without having the hassle of reading the book. You can get your literature paper custom-written for you by our literature specialists.
Finance
Do you struggle with finance? No need to torture yourself if finance is not your cup of tea. You can order your finance paper from our academic writing service and get 100% original work from competent finance experts.
Computer science
Computer science is a tough subject. Fortunately, our computer science experts are up to the match. No need to stress and have sleepless nights. Our academic writers will tackle all your computer science assignments and deliver them on time. Let us handle all your python, java, ruby, JavaScript, php , C+ assignments!
Psychology
While psychology may be an interesting subject, you may lack sufficient time to handle your assignments. Don't despair; by using our academic writing service, you can be assured of perfect grades. Moreover, your grades will be consistent.
Engineering
Engineering is quite a demanding subject. Students face a lot of pressure and barely have enough time to do what they love to do. Our academic writing service got you covered! Our engineering specialists follow the paper instructions and ensure timely delivery of the paper.
Nursing
In the nursing course, you may have difficulties with literature reviews, annotated bibliographies, critical essays, and other assignments. Our nursing assignment writers will offer you professional nursing paper help at low prices.
Sociology
Truth be told, sociology papers can be quite exhausting. Our academic writing service relieves you of fatigue, pressure, and stress. You can relax and have peace of mind as our academic writers handle your sociology assignment.
Business
We take pride in having some of the best business writers in the industry. Our business writers have a lot of experience in the field. They are reliable, and you can be assured of a high-grade paper. They are able to handle business papers of any subject, length, deadline, and difficulty!
Statistics
We boast of having some of the most experienced statistics experts in the industry. Our statistics experts have diverse skills, expertise, and knowledge to handle any kind of assignment. They have access to all kinds of software to get your assignment done.
Law
Writing a law essay may prove to be an insurmountable obstacle, especially when you need to know the peculiarities of the legislative framework. Take advantage of our top-notch law specialists and get superb grades and 100% satisfaction.
What discipline/subjects do you deal in?
We have highlighted some of the most popular subjects we handle above. Those are just a tip of the iceberg. We deal in all academic disciplines since our writers are as diverse. They have been drawn from across all disciplines, and orders are assigned to those writers believed to be the best in the field. In a nutshell, there is no task we cannot handle; all you need to do is place your order with us. As long as your instructions are clear, just trust we shall deliver irrespective of the discipline.
Are your writers competent enough to handle my paper?
Our essay writers are graduates with bachelor's, masters, Ph.D., and doctorate degrees in various subjects. The minimum requirement to be an essay writer with our essay writing service is to have a college degree. All our academic writers have a minimum of two years of academic writing. We have a stringent recruitment process to ensure that we get only the most competent essay writers in the industry. We also ensure that the writers are handsomely compensated for their value. The majority of our writers are native English speakers. As such, the fluency of language and grammar is impeccable.
What if I don't like the paper?
There is a very low likelihood that you won't like the paper.
Reasons being:
When assigning your order, we match the paper's discipline with the writer's field/specialization. Since all our writers are graduates, we match the paper's subject with the field the writer studied. For instance, if it's a nursing paper, only a nursing graduate and writer will handle it. Furthermore, all our writers have academic writing experience and top-notch research skills.
We have a quality assurance that reviews the paper before it gets to you. As such, we ensure that you get a paper that meets the required standard and will most definitely make the grade.
In the event that you don't like your paper:
The writer will revise the paper up to your pleasing. You have unlimited revisions. You simply need to highlight what specifically you don't like about the paper, and the writer will make the amendments. The paper will be revised until you are satisfied. Revisions are free of charge
We will have a different writer write the paper from scratch.
Last resort, if the above does not work, we will refund your money.
Will the professor find out I didn't write the paper myself?
Not at all. All papers are written from scratch. There is no way your tutor or instructor will realize that you did not write the paper yourself. In fact, we recommend using our assignment help services for consistent results.
What if the paper is plagiarized?
We check all papers for plagiarism before we submit them. We use powerful plagiarism checking software such as SafeAssign, LopesWrite, and Turnitin. We also upload the plagiarism report so that you can review it. We understand that plagiarism is academic suicide. We would not take the risk of submitting plagiarized work and jeopardize your academic journey. Furthermore, we do not sell or use prewritten papers, and each paper is written from scratch.
When will I get my paper?
You determine when you get the paper by setting the deadline when placing the order. All papers are delivered within the deadline. We are well aware that we operate in a time-sensitive industry. As such, we have laid out strategies to ensure that the client receives the paper on time and they never miss the deadline. We understand that papers that are submitted late have some points deducted. We do not want you to miss any points due to late submission. We work on beating deadlines by huge margins in order to ensure that you have ample time to review the paper before you submit it.
Will anyone find out that I used your services?
We have a privacy and confidentiality policy that guides our work. We NEVER share any customer information with third parties. Noone will ever know that you used our assignment help services. It's only between you and us. We are bound by our policies to protect the customer's identity and information. All your information, such as your names, phone number, email, order information, and so on, are protected. We have robust security systems that ensure that your data is protected. Hacking our systems is close to impossible, and it has never happened.
How our Assignment  Help Service Works
You fill all the paper instructions in the order form. Make sure you include all the helpful materials so that our academic writers can deliver the perfect paper. It will also help to eliminate unnecessary revisions.
2.      Pay for the order
Proceed to pay for the paper so that it can be assigned to one of our expert academic writers. The paper subject is matched with the writer's area of specialization.
3.      Track the progress
You communicate with the writer and know about the progress of the paper. The client can ask the writer for drafts of the paper. The client can upload extra material and include additional instructions from the lecturer. Receive a paper.
4.      Download the paper
The paper is sent to your email and uploaded to your personal account. You also get a plagiarism report attached to your paper.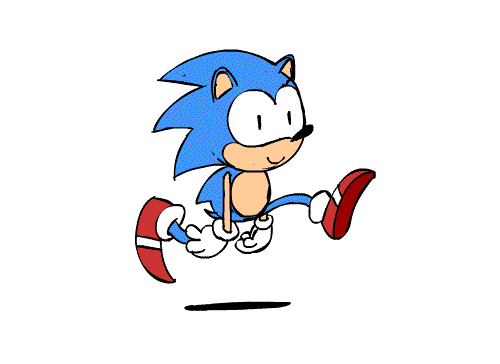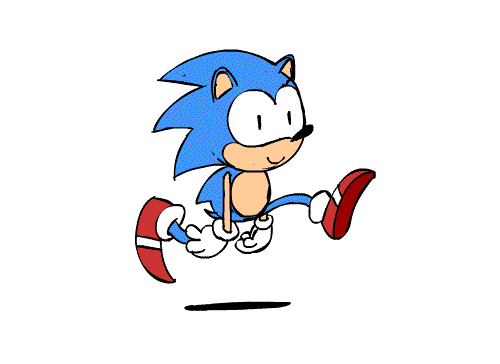 PLACE THIS ORDER OR A SIMILAR ORDER WITH US TODAY AND GET A PERFECT SCORE!!!
---