Health of Indigenous Australian Using Ecological and Holistic Health Paradigm
Patterns of health and illness
Physical Health
Mental Health
Spiritual Health
Social Health
Impact of Broader Environments
Natural
Built
Social
Economic
Political
Critical Reflection
Health is a basic component of human life that comprises of multiple facets. The description of health has witnessed dramatic change during past few years, as it has become a holistic phenomenon. Previously, it was considered that a healthy person is the one who does not suffer from any ailment or illness. However in recent times, the physical, psychological and communal aspects of human life have been amalgamated to give a broader perspective to human health which is identical to the concept of indigenous communities (Hjelm, 2010).
Numerous organizations are working extensively for providing adequate health care to the world population since many decades. However, it is appalling to notice that discrimination on social, economic and political grounds has coerced indigenous populations to languish in poor health conditions in regions like Australia. Despite of unprecedented advancements in the field of medicine and health, the needs of indigenous people have been largely overlooked. Furthermore, they are more vulnerable to contract diseases but lack access to health care facilities (Hjelm, 2010).
Patterns of health and illness
Physical Health
Although Australian indigenous population has inferior health conditions than other Australians, their male populace forms unhealthiest group in the whole region. Studies highlight that they consume unbalanced diet and do not engage themselves in physical exercise, which beget to their ill-health. They are likely to suffer from chronic diseases of respiratory, excretory and circulatory systems, obesity and related enormities. Moreover, statistical analysis of the figures illustrates that the health status of Australian aboriginals is atrociously lower than the condition of population in all developed nations (Caltabiano & Ricciardelli, 2012).
Few researches estimate that a death rate amongst indigenous Australians is approximately double folded to figures amongst non-indigenous population. Particularly, the adults are more likely to die earlier than members of other age groups. This fact develops a major concern, as it results in shrinking of non-dependable population, thus creating survival difficulties for dependable individuals. Additionally, studies depict that male indigenous populace lives more than a decade lesser than non-indigenous male inhabitants (Biddle & Yap, 2010).
Researches exhibit that lack of consumption of nutritious diet during gestation period beget to almost twenty percent of the babies to be underweight at the time of birth. Furthermore, due to lack of resources, infants do not receive adequate medical assistance to restore their health; therefore, they are susceptible of suffering from diseases that may result in death. Sources reveal that a gargantuan proportion of indigenous children are currently suffering from malnutrition that can hamper their holistic progress (Orford, 2008).
Mental Health
Indigenous Australians live in an environment where they confront cultural, spiritual, financial and social deterioration. The feeling of loss of identity leaves an indelible imprint on their mind and behavior, thus affecting their mental health adversely. Furthermore, most individuals are reported to suffer from shock and sorrow which is being reflected from their abnormal behavior (Cooper, 2011).
Some schools of thought believe that ample statistics doesn't exist to claim the occurrence of psychological enormities in Australian indigenous communities. However, few studies bring this fact to the limelight that indigenous Australians are (in few cases) equally and (in most cases) more likely to suffer from mental ill-health than other denizens (Cooper, 2011).
Emotional agony and suffering cause indigenous individuals to develop psychological disorders. It is estimated from the hospital records that casualties of mental ailments are far more then twofold for indigenous people in comparison to non-indigenous individuals. Furthermore, Indigenous people of Australia consume few chemicals that affect their mental function and behavior adversely, since they may prove to be fatal in few cases (Elder, Evans & Nizette, 2011).
Consequently, the victims connected to the usage of these harmful substances amongst indigenous populace is a little below five times than amongst non-indigenous population regarding both genders. Additionally, the death rate due to this factor is also higher for indigenous individuals specifically amongst male members (Elder, Evans & Nizette, 2011).
Spiritual Health
Indigenous communities including the Australian aboriginals believe in the holistic perspective of health, which associate it with other facets of human community such as social, mental and spiritual well-being. Their idea is that all the systems on planet Earth are well-organized and mutually reliant on one another. Additionally, they prefer natural remedies for illnesses and diseases, as they strongly deem that nature is closely related to human life so the treatment must have been hidden in it. Therefore, the entire population of Australian indigenous people greatly relies on herbs and ancient formulas for the treatment of their illnesses and diseases (Cook & Zumla, 2009).
Moreover, the primary source of cure is based on herbal remedies and the advice of older people, as they are considered experienced and knowledgeable amongst all. However, an extensive pattern has been witnessed that western medicines and herbal treatments go hand in hand (Cook & Zumla, 2009).
Native Australians have strong spiritual beliefs that develop a feeling of association with the creator within them. It is their thought that religion heals their sorrows by providing them assistance to restore their health enormity. Moreover, spirituality aids them to recover from the state of misery. An interesting fact amongst the natives is that they closely relate spirituality and nature, which explains their preference for herbal remedies for diseases (Cook & Zumla, 2009).
Social Health
Indigenous Australians have been excessively subjected to discrimination by the governing bodies, as they do not receive adequate resources and justice that are necessary for their quality survival. Furthermore, they are coerced to live in a devastated social environment where even the basic domestic facilities are absent. Studies depict that there exists a profound connection between social discrimination and the health pattern of the aboriginals. Furthermore, scarcity of basic resources such as food, shelter, education and job opportunities; dearth of money and neglected social status has led to generation of feeling of inferiority and helplessness amongst the natives (Eckermann, Dowd, Chong, Nixon & Gray, 2010).
Past evidences depict that couple of centuries ago, the health conditions of indigenous people were not as vulnerable as in the current time. Nevertheless, during the latter half of eighteenth century, numerous chronic and lethal diseases emerged and embraced a large percentage of people into its drastic effects. As a consequence, a historic proportion of people died which caused a severe decline in the population. Furthermore, it has disturbed the social pattern of indigenous societies in Australia, as the sufferers were forced to move away from their families to curb the spread of diseases (Eckermann, Dowd, Chong, Nixon & Gray, 2010).
Although the health enormities were initiated several years back, it has unfortunately continued till the present era. Moreover, few social features of the Australian community as a whole have fuelled in to worsen the condition (Eckermann, Dowd, Chong, Nixon & Gray, 2010).
Impact of Broader Environments
Natural
Natural environment refers to the necessities that are imperative for the survival of human beings such as nutritious food, clean drinking water, proper infrastructure, adequate sanitation facilities and so on. However, indigenous Australians are deprived of many of these resources that worsen their health state (Australian Institute of Health and Welfare, 2012).
Biodiversity and climatic changes are also integral elements of natural environment. It is believed that human life is greatly supported and protected by rich biodiversity and records show that indigenous people have always worked for the conservation of the environment and biodiversity in particular. As a result, indigenous population takes immense benefits from it to improve their health conditions. However, deforestation and consequent effects pose great threats to the health of the locals (Australian Institute of Health and Welfare, 2012).
Built
Environments of the places where people spend most of their time significantly affect the health of indigenous Australians. These places include offices, recreational spots, schools, universities and most importantly residential areas. Experts have explained that built atmosphere greatly determines the physical activity and thus the health pattern of people. Therefore, lack of physical exercise combined with intake of fat-rich diet lead to several diseases amongst indigenous population (Australian Institute of Health and Welfare, 2012).
Houses in which native population resides are in terrible conditions, where the presence of pests is a common problem. Additionally, the fittings and instruments do not function properly which may risk the health (Australian Institute of Health and Welfare, 2012).
Social
Social environment plays a vital role in determining the health status of native Australians. They are deprived of even the basic privileges and facilities such as healthy environment and access to substantial health care that are essential for spending an average life. Reports have identified few factors that link poor social surroundings to the health of Indigenous population. The individuals are not well-educated; therefore, they are incapable of comprehending and accurately implementing health advices (Carson, Dunbar & Dunbar, 2007).
Furthermore, overpopulation and dilapidated condition of houses serve as an agent to spread infectious diseases amongst the individuals living close by. Malnutrition amongst the infants and substance abuse amongst the adult populace also beget to ill-health (Carson, Dunbar & Dunbar, 2007).
Economic
Indigenous Australians are not economically well-established, as they have limited job options and all are low income jobs. Additionally, a majority of the individuals are unemployed because they are not well-qualified; therefore, they do not fit into the criterion for most of the jobs. As a consequence, they have extensive dearth of finance and are unable to afford and access quite a few necessities including health care facilities which results in poor health quality of the native population (Australian Institute of Health and Welfare, 2012).
At instances, an ill person in a community remains untreated for curable diseases which may cause it to transfer to other members of the population, thus worsening the health status (Australian Institute of Health and Welfare, 2012).
Political
Political parties and the ruling body of Australia do not support the causes and provision of needs and necessities to indigenous communities. Observations exhibit that political representatives take minimal interest in the well-being of native people. Consequently, the inequality existing between indigenous and non-indigenous people widens up and the health conditions keep on deteriorating. At instances, unfavorable political environment lead to loss of self-respect and confidence which hampers the mental condition resulting in mental ill-health (Australian Institute of Health and Welfare, 2012).
Critical Reflection
The broader determinants such as natural, built, social, economical and political factors that have been discussed in the previous section reflect few key aspects regarding the impacts on the health conditions of indigenous population in Australia. The appalling truth that has come to forefront is that all the aspects are worsening the health status of the indigenous people because their holistic lifestyle is much below an average mark; hence, they are underdeveloped and under-privileged in all facets (Carson, Dunbar & Dunbar, 2007).
The foremost learning is that the indigenous people have been marginalized from the non-indigenous population and are largely discriminated on racial basis. They are not provided with civil rights and benefits; hence, they languish in devastated environment with inadequate domestic facilities which degenerate their state of health. In addition, an awful fact is that the governmental and political stage offers least attention to the health conditions of native population. Therefore, the budget/expenditure assigned by the government to be spent on indigenous groups is very less and the actual needs extensively outweigh the budget (Johnston, Rigney & Hinton, 2008).
There is a major need to bridge the gaps that exist between the populations of Australia which will enable the equality to dominate in the region. This is important because an equal position in the nation is a crucial way that will allow the provision of resources including health facilities to the natives. Few campaigns that have already been initiated are determined to abate inequality and eradicate the existence of mass discrimination. However, the situation is complex and widespread; therefore, more awareness programs and campaigns are needed to gain the support of people. It can also persuade the government to support and participate in improving the conditions of indigenous people.
Secondly, the health management bodies have to work arduously for making the health facilities accessible and affordable to the natives. This requires huge capital, as the efforts will be multifaceted that will cater to the problems of nutrition, infant mortality and controlling the risk and spread of diseases. This is important for restoration of healthy environment and it can be achieved via collaboration of different health and political bodies.
Thirdly, the social and economic environments are needed to be improved so that the standard of living can be elevated because it will enable the individuals to become educated, enjoy healthy surroundings and get good jobs. This is substantial because it will greatly reduce the health risks.
These learning will excessively help me in my future practice, as I would be able to understand the situation of natives and can employ a friendly and polite attitude to help them recover from health ailments and most importantly assist them in recuperating from their agonizing mindset. Furthermore, I can render my support to reliable health organizations in restoring healthy conditions in the targeted regions, as I have comprehensive knowledge that I can implement to contribute positively in bringing about the favorable results.
Conclusion
Indigenous Australians follow the holistic viewpoint regarding health that embraces physical, mental, spiritual and social factors. It has been highlighted through multiple observations, studies and researches that indigenous Australians have confronted continuous health risks and deteriorated health conditions since past several years. Natives have remained more vulnerable to contract serious diseases than non-indigenous population.
Furthermore, there are few environmental determinants that have far-reaching impacts on the health conditions of the aboriginals. Five types of environments have been taken into consideration namely natural, built, social, economic and political. A horrendous truth is that all the agents adversely affect the health paradigm of indigenous Australians.
References
Australian Institute of Health and Welfare 2012, Australia's health 2012, AIHW, Australia.
Biddle, N & Yap, M 2010, Demographic and Socioeconomic Outcomes Across the Indigenous Australian Lifecourse: Evidence from the 2006 Census, ANU E. Press, Australia.
Caltabiano, ML & Ricciardelli, L 2012, Applied Topics in Health Psychology, John Wiley & Sons, Great Britain.
Carson, B, Dunbar, T & Chenhall, RD 2007, Social Determinants of Indigenous Health, Allen & Unwin, Singapore.
Cook, GC & Zumla, AI 2008, Manson's Tropical Diseases: Expert Consult, Twenty-Second Edition, Elsevier Health Sciences, China.
Cooper, DB 2011, Care in Mental Health-Substance Use, Radcliffe Publishing, UK.
Eckermann, A, Dowd, T, Chong, E, Nixon, L & Gray, R 2010, Binan Goonj: Bridging Cultures in Aboriginal Health, Third Edition, Elsevier Australia, Australia.
Elder, R, Evans, K & Nizette, D 2011, Psychiatric & Mental Health Nursing – E-Book, Second Edition, Elsevier Health Sciences, Australia.
Johnston, HE, Rigney, D & Hinton, MG 2008, Indigenous Australians and the Law: Indigenous Australians and the Law 2/e, Second Edition, Routledge, New York.
Hjelm, J 2010, The Dimensions of Health: Conceptual Models: Conceptual Models, Jones & Bartlett Learning, United States.
Orford, J 2008, Community Psychology: Challenges, Controversies and Emerging Consensus, Illustrated Edition, John Wiley & Sons, Great Britain.
---
Are you busy and do not have time to handle your assignment? Are you scared that your paper will not make the grade? Do you have responsibilities that may hinder you from turning in your assignment on time? Are you tired and can barely handle your assignment? Are your grades inconsistent?
Whichever your reason is, it is valid! You can get professional academic help from our service at affordable rates. We have a team of professional academic writers who can handle all your assignments.
Plagiarism free papers
Timely delivery
Any deadline
Skilled, Experienced Native English Writers
Subject-relevant academic writer
Adherence to paper instructions
Ability to tackle bulk assignments
Reasonable prices
24/7 Customer Support
Get superb grades consistently
Online Academic Help With Different Subjects
Literature
Students barely have time to read. We got you! Have your literature essay or book review written without having the hassle of reading the book. You can get your literature paper custom-written for you by our literature specialists.
Finance
Do you struggle with finance? No need to torture yourself if finance is not your cup of tea. You can order your finance paper from our academic writing service and get 100% original work from competent finance experts.
Computer science
Computer science is a tough subject. Fortunately, our computer science experts are up to the match. No need to stress and have sleepless nights. Our academic writers will tackle all your computer science assignments and deliver them on time. Let us handle all your python, java, ruby, JavaScript, php , C+ assignments!
Psychology
While psychology may be an interesting subject, you may lack sufficient time to handle your assignments. Don't despair; by using our academic writing service, you can be assured of perfect grades. Moreover, your grades will be consistent.
Engineering
Engineering is quite a demanding subject. Students face a lot of pressure and barely have enough time to do what they love to do. Our academic writing service got you covered! Our engineering specialists follow the paper instructions and ensure timely delivery of the paper.
Nursing
In the nursing course, you may have difficulties with literature reviews, annotated bibliographies, critical essays, and other assignments. Our nursing assignment writers will offer you professional nursing paper help at low prices.
Sociology
Truth be told, sociology papers can be quite exhausting. Our academic writing service relieves you of fatigue, pressure, and stress. You can relax and have peace of mind as our academic writers handle your sociology assignment.
Business
We take pride in having some of the best business writers in the industry. Our business writers have a lot of experience in the field. They are reliable, and you can be assured of a high-grade paper. They are able to handle business papers of any subject, length, deadline, and difficulty!
Statistics
We boast of having some of the most experienced statistics experts in the industry. Our statistics experts have diverse skills, expertise, and knowledge to handle any kind of assignment. They have access to all kinds of software to get your assignment done.
Law
Writing a law essay may prove to be an insurmountable obstacle, especially when you need to know the peculiarities of the legislative framework. Take advantage of our top-notch law specialists and get superb grades and 100% satisfaction.
What discipline/subjects do you deal in?
We have highlighted some of the most popular subjects we handle above. Those are just a tip of the iceberg. We deal in all academic disciplines since our writers are as diverse. They have been drawn from across all disciplines, and orders are assigned to those writers believed to be the best in the field. In a nutshell, there is no task we cannot handle; all you need to do is place your order with us. As long as your instructions are clear, just trust we shall deliver irrespective of the discipline.
Are your writers competent enough to handle my paper?
Our essay writers are graduates with bachelor's, masters, Ph.D., and doctorate degrees in various subjects. The minimum requirement to be an essay writer with our essay writing service is to have a college degree. All our academic writers have a minimum of two years of academic writing. We have a stringent recruitment process to ensure that we get only the most competent essay writers in the industry. We also ensure that the writers are handsomely compensated for their value. The majority of our writers are native English speakers. As such, the fluency of language and grammar is impeccable.
What if I don't like the paper?
There is a very low likelihood that you won't like the paper.
Reasons being:
When assigning your order, we match the paper's discipline with the writer's field/specialization. Since all our writers are graduates, we match the paper's subject with the field the writer studied. For instance, if it's a nursing paper, only a nursing graduate and writer will handle it. Furthermore, all our writers have academic writing experience and top-notch research skills.
We have a quality assurance that reviews the paper before it gets to you. As such, we ensure that you get a paper that meets the required standard and will most definitely make the grade.
In the event that you don't like your paper:
The writer will revise the paper up to your pleasing. You have unlimited revisions. You simply need to highlight what specifically you don't like about the paper, and the writer will make the amendments. The paper will be revised until you are satisfied. Revisions are free of charge
We will have a different writer write the paper from scratch.
Last resort, if the above does not work, we will refund your money.
Will the professor find out I didn't write the paper myself?
Not at all. All papers are written from scratch. There is no way your tutor or instructor will realize that you did not write the paper yourself. In fact, we recommend using our assignment help services for consistent results.
What if the paper is plagiarized?
We check all papers for plagiarism before we submit them. We use powerful plagiarism checking software such as SafeAssign, LopesWrite, and Turnitin. We also upload the plagiarism report so that you can review it. We understand that plagiarism is academic suicide. We would not take the risk of submitting plagiarized work and jeopardize your academic journey. Furthermore, we do not sell or use prewritten papers, and each paper is written from scratch.
When will I get my paper?
You determine when you get the paper by setting the deadline when placing the order. All papers are delivered within the deadline. We are well aware that we operate in a time-sensitive industry. As such, we have laid out strategies to ensure that the client receives the paper on time and they never miss the deadline. We understand that papers that are submitted late have some points deducted. We do not want you to miss any points due to late submission. We work on beating deadlines by huge margins in order to ensure that you have ample time to review the paper before you submit it.
Will anyone find out that I used your services?
We have a privacy and confidentiality policy that guides our work. We NEVER share any customer information with third parties. Noone will ever know that you used our assignment help services. It's only between you and us. We are bound by our policies to protect the customer's identity and information. All your information, such as your names, phone number, email, order information, and so on, are protected. We have robust security systems that ensure that your data is protected. Hacking our systems is close to impossible, and it has never happened.
How our Assignment  Help Service Works
You fill all the paper instructions in the order form. Make sure you include all the helpful materials so that our academic writers can deliver the perfect paper. It will also help to eliminate unnecessary revisions.
2.      Pay for the order
Proceed to pay for the paper so that it can be assigned to one of our expert academic writers. The paper subject is matched with the writer's area of specialization.
3.      Track the progress
You communicate with the writer and know about the progress of the paper. The client can ask the writer for drafts of the paper. The client can upload extra material and include additional instructions from the lecturer. Receive a paper.
4.      Download the paper
The paper is sent to your email and uploaded to your personal account. You also get a plagiarism report attached to your paper.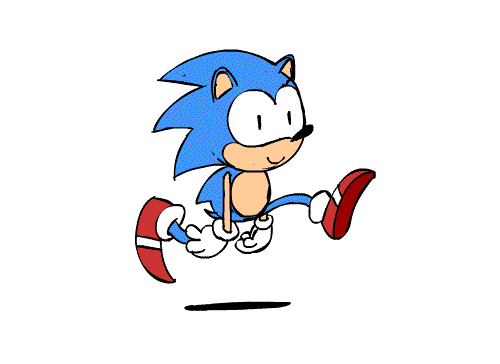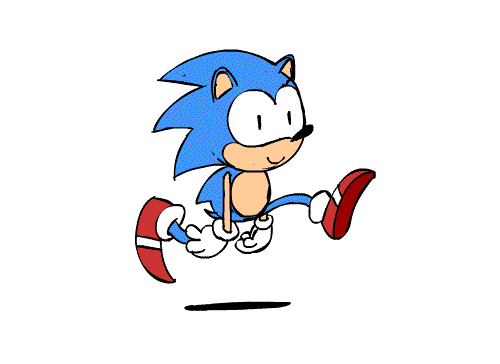 PLACE THIS ORDER OR A SIMILAR ORDER WITH US TODAY AND GET A PERFECT SCORE!!!
---