Genetic Engineering of Food
"Protagonists argue that genetic engineering entails a more controlled transfer of genes because the transfer is limited to a single gene, or just a few selected genes, whereas traditional breeding risks transferring unwanted genes together with the desired ones. Against that advantage, antagonists argue that the side effects in terms of potentially adverse impacts on the environment and human health are unknown…" (Neilsen, et al., 2000)
What is Genetically Engineered Food?
Genetic engineering involves the "…excision of individual genes or sections of chromosomes from a particular genome" (Kollek, 1995, p. 95). Those chromosome sections are then transferred into a different cell, and hence a new and different genomic background has been built, professor Kollek explains. Through this mechanical manipulation of genes — quite in contrast to natural evolution — practically any number and type of changes in the relationship between genes is made possible, Kollek continues on page 98. In addition, exchanging genes between different species — in the sense of qualitative and quantitative characteristics — "…goes far beyond what is observed within the framework of natural mechanisms," according to Kollek. professor of human procreation at the University of Hamburg, Germany.
Genetically Engineered Food – Issues
The conservative Wall Street Journal (WSJ) understates that the use of Genetically Modified (GM) seeds for food production "…is fraught with controversy"; and the problem in this particular article has to do with "bt" (bacillus thuringiensis) GM cotton seeds that did not turn out to be "all that farmers in India had hoped" (WSJ, 2010, p. 1). Monsanto, the corporate leader in the production of GM seeds, has admitted that the GM cotton seeds it sold to India did not effectively prevent a pest — the pink bollworm — from "attacking cotton crops" (WSJ, 1). It is reported that about 90% of the cotton grown in India derives from the "bt" seed, and Monsanto and its sub-contractors are the main suppliers of the "bt" seed.
The WSJ refers to those opposed to the use of GM seeds as "the anti-GM camp" and explains that this group was cheering when India's Environment Minister Jairam Ramesh had put a moratorium on the use of GM seeds. Soon thereafter India also reassured those in favor of the use of GM seeds that India sees the GM milieu as important for "higher agricultural productivity" and as key to "ensuring food security" (WSJ, 1).
The WSJ points to the strong resistance that some conservation groups have put up against the use of GM technologies — "the likes of Greenpeace" have been in the mainstream of opposition — due to concerns over the fear GM seeds would "weaken or destroy other seeds and crops" (p. 1). But the European Union, after a 12-year period of investigation, has approved the cultivation of a GM potato, and indeed an estimated 14 million farmers in 25 countries are now producing crops based on GM seeds, the WSJ reports on page 2.
The "clear message" is that farmers are "getting substantial benefits" from the GM crops, according to Carl E. Pray, Rutgers University professor in the agriculture and food resource department. Indeed it would seem a beneficial addition to India's desire to feed its population, now estimated to be 1,155,347,700 (World Bank). However, Indian physicist and conservation activist Vandana Shiva says while on paper GM shows great promise, "…on the ground it's a tragedy. Otherwise," she continues, "we wouldn't have farmer suicides concentrated in the Bt cotton belt" (WSJ, 2). Shiva's point is backed up with the data that show "more then 200,000 Indian farmers have committed suicide over the past decade, according to government statistics"; Shiva blames those deaths on "farmer indebtedness aggravated by transgenic cotton seeds" (WSJ, 2).
Speaking of Shiva, who claimed in the WSJ article that Monsanto markets its GM seeds to India on "fraudulent claims of yields of 1,500 kilograms a year [per acre] when farmers harvest 300 kg to 400 kg/year on average," her books have become a staple in the intellectual side of this environmental debate. In her book Biopiracy: The Plunder of Nature and Knowledge, Shiva traces the development of GM seeds to General Electric's application for a patent on "genetically engineered pseudomonas bacteria" in 1971 (Shiva, 1997, p. 19). GE was given the patent rights based on its argument that his engineered micro-organism was "not a product of nature" and hence it was acceptable; U.S. law prohibits plants and animals from patenting, Shiva explains on page 20.
There were lawsuits, but when the GE case worked its way up to the Supreme Court the justices found that GE had "produced a new bacterium with markedly different characteristics than any found in nature," hence the legalization of this shuffling of genetics. "On such slippery grounds, the first patent on life was granted," Shiva writes, (20). When living organisms are patented that process encourages "two forms of violence," Shiva continues on page 23. One, life-forms are "treated as if they are mere machines" which denies their capacity for self-organizing; and two, by permitting the future generations of animals and plants, the self-reproducing capacity of living organisms "is denied" (Shiva, 23). The entire engineering paradigm of biotechnology is "based on the assumption that life can be made," Shiva insists (24).
Professor Michael J. Reiss of the University of London explains that notwithstanding the "diversity of views about GM crops" and the "significant uncertainties as to the consequences of GM crops" there is no "single widely agreed ethical framework within which GM crops can be evaluated, and there may never be" (Reiss, 2001, p. 180). Reiss explores several ethical considerations vis-a-vis the continuing — and expanding — use of GM crops. The argument that controversial items should be banned because they are potentially harmful or at least provocative has proven to have flaws over the centuries; e.g., many practices that "…were banned" are now considered "appropriate" (Reiss, 181). Another argument is that scientists "…should have autonomy with respect to their work… [since] they do their best work when they believe that they are doing what they want to do" (181). Still another ethical position in this matter is that while there certainly may be usefulness in the information gained through scientific discovery, the research process itself may have "unacceptable consequences" and "the money could be spent better elsewhere" (Reiss, 184).
According to a report from the United Nations' Food and Agriculture Organization the Third World is already in trouble regarding land that is suitable for crops. Henk Hobbelink reports that due to soil erosion and degradation, over one-third of the earth's land area "suffers from some form of desertification" and the Third World loses about 500 million hectares (about 240 million acres) (Hobbelink, 1991, p. 9). The problem is a result of logging (clear-cutting forests), "inappropriate agricultural modernization schemes" and years of "intensive soil treatment with the world's most powerful biocides" (which, in the Netherlands, turns "once so fertile" land into "a barren desert" (Hobbelink, 9).
What is at stake for transnational corporations?
In the interest of securing its place in the market as the world's top producer of seeds, including of course GM seeds, Monsanto in 1998 paid $1.9 billion for a patent from Delta & Pine Land, which means Monsanto took ownership of the so-called "terminator" system. The terminator seed patent covers plants and seeds of a number of species, and basically the way it works is that farmers plant the seeds, harvest the crops, but those farmers cannot use the seeds from the harvest to plant another crop the following year (Shand, 1998). Hence, it forces the farmers "to return to the commercial seed market every year," Shand explains on page 2.
How do scientists produce seeds that prohibit "seed saving" by farmers, and why would this process be helpful, especially to agriculture in developing countries? Prior to sale, the seeds are soaked in "…a common antibiotic, tetracycline, a chemical process that activates a molecular switch in one of the bacterial genes" (Shand, 2). When the farmer plants the seeds, and produces a crop, just as the seed is completing its maturation process "…the gene then produces a toxic protein that kills the seed embryo in late states of development" (Shand, 2).
Harry Collins with Delta & Pine Land asserts that "protection systems" (the terminator seed) will "…help farmers in all areas of the world gain access to the most technologically advanced tools and products" allowing them to produce "more profitable crops" (Shand, 3). Collins goes on to insist that "traditional farming practices" — using saved seeds to plant next season's crops — brings "a gross disadvantage to Third World farmers" because they get "locked into obsolete varieties" (Shand, 4). However, Shand explains that farmers that are "resource-poor" are unlikely to buy terminator seeds and yet they may well wind up with "sterile seed after exchanging or buying seed from better-off farm neighbors." Neth Dano of the Southeast Asian Institute for Community Education (SEARICE) believes that these revolutionary seeds "…could drive millions of farmers out of plant breeding and, since no one else will breed for their needs, out of agriculture altogether" (Shand, 5).
Defending & questioning genetically engineered seeds and crops
The Food and Agriculture Organization of the United Nations (FAO) seems on the side of GM seed expansion — with some qualifications — in general, and asserts that genetically modified organisms (GMOs) are "here to stay" (Fresco, 2001, p. 1). That said, Fresco adds that while scientists in the private and public sectors see GMOs as "a major new set of tools" and industry views an "opportunity for increased profits" — the public in many parts of the world "distrusts GMOs" and views them as part of "globalization and privatization" (Fresco, 1). Moreover, citizens and conservationists approach GMOs as being "anti-democratic" and they see the GMO movement as "meddling with evolution," Fresco explains on page 1. In addition, many governments have not as yet developed and put in place regulatory infrastructures, the author goes on.
At the time of this report (2001, eleven years ago) the number of hectares that had been planted in GM crops was 44.2 million (up from 11 million hectares in 1998). The FAO believes that there is a need to "guarantee access" to farmers and breeders in the developing world. Too few challenges vis-a-vis GM seeds have been addressed in developing worlds, Fresco continues. Also, the FAO states that genetic modification "is not a good in itself," but rather it is a "tool integrated into a wider research agenda" (Fresco, 2).
How will Third World countries benefit or be harmed by GM food?
How do the policies of the WTO support the transnational corporations' grip on the food market? An article in the Third World Quarterly takes the position that because developing countries have not engaged in deep research in the area of biotechnology, and hence these Third World countries have "had no need to introduce domestic legislation to allow the patentability of life forms" (Plahe, 2003, p. 31). And so the fate of developing countries with regards to their ability to protect their plant genetic resources and their right "…to control and enjoy the benefits of their traditional knowledge" will be in the hands of the World Trade Organization, Plahe explains. There is another glaring example of how poor countries are being stepped on in the entire GMO milieu and it is a result of actions by the International Union of the Protection of New Varieties of Plants (UPOV) — the group that "harmonises international standards on plant-breeders' rights (PBRS) (Plahe, 32). The UPOV grants "exclusive rights to plant breeders to produce, offer for sale, and market propagated material of a new variety" (Plahe, 32).
There are however numerous food rights and farmers groups in developing countries that believe the UPOV convention "…has been a lobbying vehicle used by rich countries" in order to shove down the throats of poor countries the adoption of "patent like" exclusive rights over new plant varieties. In fact the UPOV has not "generally been endorsed by developing countries," Plahe continues, because Third World nations believe the UPOV — through the introduction of "private property rights" — would introduce legal and economic restrictions on the livelihoods of poor farmers in their countries (32). In addition, the developing nations' view is that in any event, small farmers "would be the last to benefit from a private system of rights," which would only assure exclusive rights to those farmers (think corporate-owned farms) that could produce a "stable, distinct and uniform variety" (Plahe, 32).
Still on the subject of GM food and the poor, Ian Scoones writes that due to exploding populations, urban sprawl, and rising incomes, by the year 2020, there will be "a 40% escalation of demand for cereals" (Scoones, 2002, p. 115). If this scenario is valid, that means there must be a "doubling of imports of grains to the developing world," especially in sub-Saharan Africa, where people are "least able to deal with the consequences of declining yield growth," Scoones explains (115). Will the pro-GM food production organizations and corporations be able to provide adequate supplies of safe, nutritious foods to the sub-Saharan African nations? This question could not be more pertinent to contemporary problems in Africa, because according to an article in The Sydney Morning Herald "Up to 13 million people are at risk of starvation in Somalia, Kenya, Ethiopia, Uganda and Djibouti" today because of the worst drought in 60 years (Gartrell, 2011).
The CEO of World Vision, Tim Costello, is quoted in the Gartrell piece saying "Two million children are said to be malnourished and at the risk of death." "This is the worst humanitarian disaster on the planet today," said Australia's Africa-based representative Scott Martin (Gartrell, 1). Costello witnessed the "world's biggest refugee camp" (in Kenya) that was built to providing shelter for 90,000 people but today it is home to about 400,000 people. "There's this huge tent and mudbrick city the size of Canberra, with 400,000 people. That shocks you," Costello remarked (Garetrell, 1).
Meanwhile, Scoones asks the questions that are on the minds of millions of people: will technological solutions "deliver real benefits to the poor, and so eliminate hunger and famine? Is the science up to it? Are the political and economic conditions right?" (115). On page 116 Scoones outlines the ten "key assumptions" that pro-GM food advocates put forward vis-a-vis providing Third World countries with adequate food from the emerging biotechnologies. The ten (paraphrased and shortened) are: a) priorities for fighting food insecurity should start with "focused technological transfer" (not through "broader institutional reforms"); b) famine is caused by declining yield growth in the major food crops; c) modern biotechnology is "drought tolerant" and can deliver solutions; d) farmers will accept GM seeds through public education and through the "improved returns"; e) biotechnology is cost-effective and sustainable and investing money (even in tight economic times) will "pay dividends in the longer run"; f) funds will be available from international public research organizations and scientists will also be available to establish labs in the developing world; g) private corporations (think Monsanto) with "proprietary rights over key genes or processes" will give up exclusive rights for the "public good"; h) count on the private sector to help deliver the needed biotech solutions; i) producing crops through GM technologies won't be any different than "traditional plant breeding" so there should be little resistance from poor farmers; and j) as to regulatory issues, they will be "dealt with throughout the world by international 'capacity building' efforts" (Scoones, 116).
While some of these ten assumptions are probably reasonable, others are based on wild speculation and faith in corporations, which is an enormous stretch of credulity. For example, projecting that corporations like Monsanto will "give up exclusive rights for the public good" is truly pie-in-the-sky idealism. And assuming that the private sector will willingly come forward with money and technical support is totally without substantiation. Still, the very fact that journalists and other authors are thinking along the lines of helping developing countries can't be all bad, in fact, raising issues for debate is a healthy approach notwithstanding the realism therein.
Erik Millstone and Patrick van Zwanenberg explain that one big problem in terms of regulatory policy-making on GM crops and food that there is "the extreme difficulty in reliably forecasting the ways in which the technologies will evolve" and how the evolution of those biotech products will "impact food security" and the very structure of agricultural economies in developing countries (Millstone, et al., 2003, p. 655). When the developing nations go about setting standards for the GM seeds and crops that will be used in their countries, they may fear that the same standards used by the producers of the GM seeds will be forced upon them, Millstone continues.
In any event, developing nations and fully developed industrial nations alike will be beholding to some degree on WTO and CPBS (the Cartagena Protocol on Bio-Safety) rules, notwithstanding whatever local rules are put in place in those countries that use GM products. Article 2.2 of the WTO Agreement on the Application of Sanitary and Phytosanitary Measures (SPS) states that members "…shall ensure that any sanitary or physosanitary measure is applied only to the extent necessary to protect human, animal, or plant life or health, is based on scientific principles and is not maintained without sufficient scientific evidence…" (italics added by this writer) (Millstone, 657). What does that really mean in plain-spoken English?
Millstone asserts that if the WTO determines that standards established by countries or agencies that are more strict than the WTO standards then those countries and agencies better be prepared to "provide a WTO Dispute Panel and Appellate Body with sufficient scientific evidence to justify" the "tighter standards" (657). That having been said, in Article 5.7 of the SPS agreement allows the "adoption of standards… 'where the relevant scientific evidence is insufficient…' but only on a provisional basis whilst the member in question obtains additional scientific information" (Millstone, 658).
It doesn't take a wordsmith or a highly-placed publishing editor to grasp the tone of that Article 5.7; indeed, it is basically saying, if your standards are too rigid, you'll have to come before our court and plead your case; but if your standards lack "relevant scientific evidence" hey, go ahead and sew those seeds and you can straighten it all out later.
Meanwhile, Corie Hammers from the University of Oklahoma echoes Shiva's viewpoint that was reviewed earlier in this paper: "Once a novel entity is created (e.g., seed from this terminator technology) it becomes the property of its creators… [and] as a result, corporate ownership now extends into the reproduction of life itself" (Hammers, 2002, p. 69). The fact that companies like Monsanto purchase patents on seeds and foods, means the "…exchange of information" with reference to GM seeds "is illegal and exclusive" (Hammers, 69). That situation is what Hammers calls "intellectual closure" which in effects adds distance between citizens and the scientific community.
Hammers (69) alludes to "intellectual" and "social" closure as basically handing the corporate elite ownership of "knowledge" — which assures that corporate control extends "across the globe" and is by way of becoming a kind of "agricultural imperialism." In the process of reviewing the book Hungry for Profit: The Agribusiness Threat to Farmers, Food and the Environment, Hammers puts the United States into the same negative category as the World Bank — because the U.S. is a "primary participant" — and attacks the World Bank's "intense agro-export strategy" (69). That strategy — focusing on "rapid production" in the Third World at the expense of "environmental health and sustainable development — according to Hammers, has been reinforced by GATT (General Agreement on Tariffs and Trade). Hammers' view of the GATT policy is that it has produced "economic liberalization via free trade and deregulation (which strengthens capital control)" (69).
The policy of promoting "non-sustainable production" around the globe has led to the "degradation of land, which in turn hinders future productivity" in the view of Hammers (69). Moreover, in critiquing Hungry for Profit Hammers asserts that the book calls for "a transformation of agriculture, a radical departure from the status quo" with an effort towards sustainable production through environmental "sound practices" (69). Hungry for Profit posits that if the world community has input into agricultural policies interested citizens would no longer be "blind" to practices that presently are "risky" and indeed "compromise the public welfare" (69).
Can biotechnology help the African farmer?
"For many, under-nutrition and malnutrition lead to death, not necessarily through starvation, although this may happen in famine situations, but because a poor diet reduces the capacity to fight disease… [throughout the world] seventeen million children under five die each year and malnourishment contributes to at least one-third of these deaths" (Conway, 1997, p. 3).
A report produced by the Michigan State University Department of Agricultural Economics claims that "…agricultural biotechnology has the potential to help African smallholders" and the report stresses that biotechnology can be beneficial to the environment and to the health of farmers and those that work in the fields in Africa (Eicher, et al., 2005, p. 3). The study includes a window of time that spans the years between 1990 and 2005, and based on that research, the authors believe it will take between 15 years or longer to "develop GM crops, create regulatory systems and field test, and deliver GM cultivars to smallholders" (Eicher, 3).
The seven crops already grown in Africa that the Michigan State University researchers investigated are as follows. In Kenya, the sweet potato has a "feathery mottle virus" — and the maize (corn) has "Maize Stem Borers" — and the time it will take for GM sweet potatoes and maize to begin harvestable status is "4 to 8 years." In Egypt and South Africa, the potato has an infestation of "Potato Tuber Moth" and it will be 4 or more years prior to successful GM harvesting. In Uganda the banana crop is plagued with "Banana Weevil and Diseases" according to the researchers; it will be 7 or more years before GM products are ready to be harvested. In West Africa the cowpea suffers from "Pod Borer" bugs and it will take 8 years for GM crops can take hold. In Kenya, Nigeria, and Malawi, the cassava plant is stricken with Cassava Mosaic Virus; in 8 or more years GM crops could be thriving in place of the infected ones. And in "major cotton growing countries" of Africa the cotton bollworms are a big problem; the researchers estimate it will be five years prior to GM products making a positive change in those countries (Eicher, 2).
The Michigan State University group warns readers that while there are "a growing number of optimistic scenarios" of the potential growth of GM crops, the predictions in many cases are based on a "small sample" of African farmers and only two or three years of research went into those studies. Moreover, since Africa's population grows at just under 3% per year, implying a doubling of the continent's population every 25 years, the question that arises is, can African governments and private seed companies work together to ensure GM crops are safe and will yield enough cereal products to feed the continent?
Conclusion
The world is changing rapidly — due to ongoing political, cultural, economic, and environmental dynamics — but one important fact seems to continue to be salient throughout the changes. That is the pivotal importance of food security for developing nations. This paper reviews points pro and con with reference to genetically engineered seeds and food products. There is no consensus of opinion as regards the ultimate success and safety of growing crops that have been genetically manipulated. But there is the forecasted hope that GM products, if they are to truly make a difference, will be available and safe for developing nations like Africa and other Third World countries. When Simon Maxwell and Stephen Devereux wrote their book Food Security in Sub-Saharan Africa, they asserted that "Food insecurity is no longer seen simply as a problem of agriculture and a failure of food production at the national level"; food insecurity they insisted is a "…failure of livelihoods to guarantee access to sufficient food at the household level" (Maxwell, et al., 2001). Actually, if those authors were writing their book today, they wouldn't be including passages like the one referenced here. They would be talking about the political, economic, and ethical issues surrounding GM products as those issues relate to feeding a hungry world.
Bibliography
Conway, Gordon, 1997, The Doubly Green Revolution: Food for all in the Twenty-First Century. Cornell University Press: Ithaca, NY.
Eicher, Carl K., Maredia, Karim, and Sithole-Niang, Idah, 2005, 'Biotechnology and the African Farmer,' Department of Agricultural Economics, Michigan State University.
Fresco, Louise O. 2001, 'Spotlight / 2001 — Genetically Modified Crops,' Food and Agriculture Organization of the United Nations, Retrieved August 14, 2011, from http://www.fao.org/ag/magazine/0111sp.htm.
Gartrell, Adam. 2011, 'Africa famine a major crisis: Costello,' The Sydney Morning Herald, Retrieved August 14, 2011, from http://news.smh.com.au.
Hammers, Corie, 2002, 'Hungry for Profit: The Agribusiness Threat to Farmers, Food and the Environment,' Human Ecology Review, vol. 9, 68-72.
Hobbelink, Henk, 1991, Biotechnology and the Future of World Agriculture: The Fourth Resource, Zed Books: London, UK.
Kollek, Regine, 1995, 'The Limits of Experimental Knowledge: A Feminist Perspective on the Ecological Risks of Genetic Engineering,' in Biopolitics: A Feminist and Ecological Reader on Biotechnology, V. Shiva and I. Moser, Eds. Palgrave Macmillan: New York.
Magdoff, Fred, Foster, John Bellamy, and Buttel, Frederick H., 2000, Hungry for Profit: The Agribusiness Threat to Farmers, Food and the Environment. Monthly Review Press: New York.
Maxwell, Simon, and Devereux, Stephen, 2001, Food Security in Sub-Saharan Africa, Overseas Development Institute: London, UK.
Millstone, Erik, and van Zwanenberg, Patrick, 2003, 'Food and Agricultural Biotechnology Policy: How Much Autonomy Can Developing Countries Exercise?' Development Policy Review, vol. 21, 655-667.
Monsanto, 2011, 'What's the Problem with Labeling Genetically-Modified (GM/GMO) Foods? Retrieved August 13, 2011, from http://www.monsanto.com.
Nielsen, Chantal Pohl, Robinson, Sherman, and Thierfelder, Karen. 2000, Genetic Engineering and Trade: Panacea or Dilemma for Developing Countries, Third Annual Conference on Global Economic Analysis. Retrieved August 13, 2011, from http://www.monash.edu/policy/conf/47Nielsen.pdf.
Plahe, Jagjit Kaur, and Nyland, Chris, 2003, 'The WTO and patenting of life forms: policy options for developing countries', Third World Quarterly, 24(1), 29-45.
Reiss, Michael J., 2001, 'Ethical Considerations at the Various Stages in the Development, Production, and Consumption of GM Crops,' Journal of Agricultural and Environmental Ethics, vol. 14, 179-190.
Shand, Hope, 1998, 'Terminator Seeds: Monsanto Moves to Tighten Its Grip on Global Agriculture,' Third World Traveler / Multinational Monitor Magazine. Retrieved August 14, 2011, from http://www.thirdworldtraveler.com/transnational_corps/terminSeeds_Monsanto2.html.
Shiva, Vandana, 1997, Biopiracy: The Plunder of Nature and Knowledge, South End Press: Cambridge, MA.
The Wall Street Journal, 2010, 'The Pros and Cons of Genetically Modified Seeds', Retrieved August 13, 2011, from http://online.wsj.com.
---
Are you busy and do not have time to handle your assignment? Are you scared that your paper will not make the grade? Do you have responsibilities that may hinder you from turning in your assignment on time? Are you tired and can barely handle your assignment? Are your grades inconsistent?
Whichever your reason is, it is valid! You can get professional academic help from our service at affordable rates. We have a team of professional academic writers who can handle all your assignments.
Plagiarism free papers
Timely delivery
Any deadline
Skilled, Experienced Native English Writers
Subject-relevant academic writer
Adherence to paper instructions
Ability to tackle bulk assignments
Reasonable prices
24/7 Customer Support
Get superb grades consistently
Online Academic Help With Different Subjects
Literature
Students barely have time to read. We got you! Have your literature essay or book review written without having the hassle of reading the book. You can get your literature paper custom-written for you by our literature specialists.
Finance
Do you struggle with finance? No need to torture yourself if finance is not your cup of tea. You can order your finance paper from our academic writing service and get 100% original work from competent finance experts.
Computer science
Computer science is a tough subject. Fortunately, our computer science experts are up to the match. No need to stress and have sleepless nights. Our academic writers will tackle all your computer science assignments and deliver them on time. Let us handle all your python, java, ruby, JavaScript, php , C+ assignments!
Psychology
While psychology may be an interesting subject, you may lack sufficient time to handle your assignments. Don't despair; by using our academic writing service, you can be assured of perfect grades. Moreover, your grades will be consistent.
Engineering
Engineering is quite a demanding subject. Students face a lot of pressure and barely have enough time to do what they love to do. Our academic writing service got you covered! Our engineering specialists follow the paper instructions and ensure timely delivery of the paper.
Nursing
In the nursing course, you may have difficulties with literature reviews, annotated bibliographies, critical essays, and other assignments. Our nursing assignment writers will offer you professional nursing paper help at low prices.
Sociology
Truth be told, sociology papers can be quite exhausting. Our academic writing service relieves you of fatigue, pressure, and stress. You can relax and have peace of mind as our academic writers handle your sociology assignment.
Business
We take pride in having some of the best business writers in the industry. Our business writers have a lot of experience in the field. They are reliable, and you can be assured of a high-grade paper. They are able to handle business papers of any subject, length, deadline, and difficulty!
Statistics
We boast of having some of the most experienced statistics experts in the industry. Our statistics experts have diverse skills, expertise, and knowledge to handle any kind of assignment. They have access to all kinds of software to get your assignment done.
Law
Writing a law essay may prove to be an insurmountable obstacle, especially when you need to know the peculiarities of the legislative framework. Take advantage of our top-notch law specialists and get superb grades and 100% satisfaction.
What discipline/subjects do you deal in?
We have highlighted some of the most popular subjects we handle above. Those are just a tip of the iceberg. We deal in all academic disciplines since our writers are as diverse. They have been drawn from across all disciplines, and orders are assigned to those writers believed to be the best in the field. In a nutshell, there is no task we cannot handle; all you need to do is place your order with us. As long as your instructions are clear, just trust we shall deliver irrespective of the discipline.
Are your writers competent enough to handle my paper?
Our essay writers are graduates with bachelor's, masters, Ph.D., and doctorate degrees in various subjects. The minimum requirement to be an essay writer with our essay writing service is to have a college degree. All our academic writers have a minimum of two years of academic writing. We have a stringent recruitment process to ensure that we get only the most competent essay writers in the industry. We also ensure that the writers are handsomely compensated for their value. The majority of our writers are native English speakers. As such, the fluency of language and grammar is impeccable.
What if I don't like the paper?
There is a very low likelihood that you won't like the paper.
Reasons being:
When assigning your order, we match the paper's discipline with the writer's field/specialization. Since all our writers are graduates, we match the paper's subject with the field the writer studied. For instance, if it's a nursing paper, only a nursing graduate and writer will handle it. Furthermore, all our writers have academic writing experience and top-notch research skills.
We have a quality assurance that reviews the paper before it gets to you. As such, we ensure that you get a paper that meets the required standard and will most definitely make the grade.
In the event that you don't like your paper:
The writer will revise the paper up to your pleasing. You have unlimited revisions. You simply need to highlight what specifically you don't like about the paper, and the writer will make the amendments. The paper will be revised until you are satisfied. Revisions are free of charge
We will have a different writer write the paper from scratch.
Last resort, if the above does not work, we will refund your money.
Will the professor find out I didn't write the paper myself?
Not at all. All papers are written from scratch. There is no way your tutor or instructor will realize that you did not write the paper yourself. In fact, we recommend using our assignment help services for consistent results.
What if the paper is plagiarized?
We check all papers for plagiarism before we submit them. We use powerful plagiarism checking software such as SafeAssign, LopesWrite, and Turnitin. We also upload the plagiarism report so that you can review it. We understand that plagiarism is academic suicide. We would not take the risk of submitting plagiarized work and jeopardize your academic journey. Furthermore, we do not sell or use prewritten papers, and each paper is written from scratch.
When will I get my paper?
You determine when you get the paper by setting the deadline when placing the order. All papers are delivered within the deadline. We are well aware that we operate in a time-sensitive industry. As such, we have laid out strategies to ensure that the client receives the paper on time and they never miss the deadline. We understand that papers that are submitted late have some points deducted. We do not want you to miss any points due to late submission. We work on beating deadlines by huge margins in order to ensure that you have ample time to review the paper before you submit it.
Will anyone find out that I used your services?
We have a privacy and confidentiality policy that guides our work. We NEVER share any customer information with third parties. Noone will ever know that you used our assignment help services. It's only between you and us. We are bound by our policies to protect the customer's identity and information. All your information, such as your names, phone number, email, order information, and so on, are protected. We have robust security systems that ensure that your data is protected. Hacking our systems is close to impossible, and it has never happened.
How our Assignment  Help Service Works
You fill all the paper instructions in the order form. Make sure you include all the helpful materials so that our academic writers can deliver the perfect paper. It will also help to eliminate unnecessary revisions.
2.      Pay for the order
Proceed to pay for the paper so that it can be assigned to one of our expert academic writers. The paper subject is matched with the writer's area of specialization.
3.      Track the progress
You communicate with the writer and know about the progress of the paper. The client can ask the writer for drafts of the paper. The client can upload extra material and include additional instructions from the lecturer. Receive a paper.
4.      Download the paper
The paper is sent to your email and uploaded to your personal account. You also get a plagiarism report attached to your paper.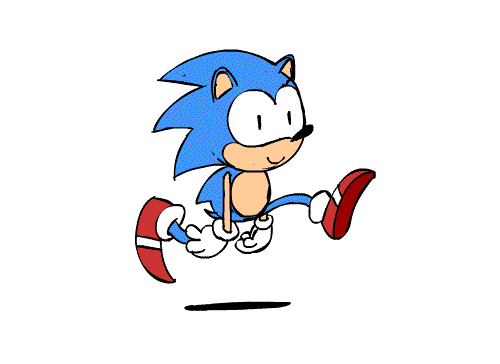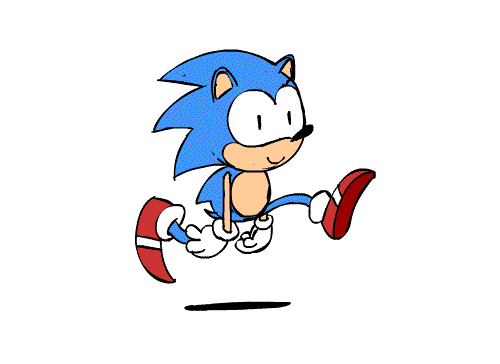 PLACE THIS ORDER OR A SIMILAR ORDER WITH US TODAY AND GET A PERFECT SCORE!!!
---