Business Plan for Organic Fertilizer
Business Plan for an Organic Fertilizer Company
A company in this day and age should be environmentally aware and take steps to protect the planet. One of the best ways to do this is to engage in local business practices that follow organic principles. At the same time, the business needs to make a profit in order to keep these principles active in the local community, which will hopefully lead to more businesses around the world adopting these practices. The local company, Organic Fertilizer Specialists, aims to accomplish all of these things by dominating the local, and currently wide open, organic fertilizer niche. The company will target local agricultural and gardening stores, organic farmers, and hobby gardeners. Its it needs will be small but important, as will its number of employees. By keeping things small and sticking to what is necessary to run the business according to green, earth-friendly principles while making a profit, Organic Fertilizer Specialists can achieve its company goals in the local area.
Organic Fertilizer Specialists
Organic Fertilizer Specialists is a "green" business model, focusing on sustainable manufacturing processes that are environmentally friendly and socially aware. The business seeks to produce high quality organic fertilizer which is produced without chemicals, and market it to organic produce farmers and hobbyist gardeners who want to grow their own organic produce or to have a naturally landscaped lawn. The fertilizer will be mainly produced by free-range goats and horses who have been fed on organic grass and other natural, chemical-free foods. The fertilizer is then collected and stored in hemp sacks made from organically grown hemp fibers. The sacks themselves are imprinted with low-impact dyes made from organic inks, and show the company's logo and contact information. The contact information is there so customers can get in touch with the company quickly if necessary, and also so that their colleagues may see it and be inspired to become customers of Organic Fertilizer Specialists, as well. All shipping of product is thus far done in the local area only, in order to cut down on greenhouse gas emissions from the small (and efficiently maintained) trucks that do the deliveries. Delivery truck drivers are the only personnel who wear uniforms, and their uniforms are made from organic cotton.
Organic Fertilizer Specialists is a business based on the entrepreneurial model, and as such, it is small, locally owned and operated, and works with local businesses (Holtsnider and Jaffe 2009). However, it is looking at expansion opportunities in the areas of mail order, drop shipping, internet sales, and wholesaling to businesses outside of the local area. The business currently consists of the owner/CEO, three managers (one for the office, one for the fields, and one for the shipping department), two assistant managers (one for the office and one for the fields), an office assistant, a bookkeeper, two customer service representatives, four animal handlers, four packagers, and two truck drivers for shipping.
Overview and Structure of the Business
High Level Management
The highest levels of management at Organic Fertilizer Specialists are in charge of all business decisions within the company, talking to the media, and making sure the company is following organic and green business practices. These are the people upon whom the vision of the company, as well as the other employees of the company, depend to make sure the business stays true to its sustainable and environmentally friendly goals (Reis and Trout 1994).
The president/CEO is the public face of the organization, and as such, speaks on its behalf to the media and other groups. He also makes sure Organic Fertilizer Specialists is always on point when following its mission of sustainability, green business practices, and support of organic farming techniques. He is also the one who is ultimately in charge of all final business decisions made by the company. In addition, he seeks out new customers and outsources the advertising to an outside company of advertising specialists and oversees their work. All final advertising decisions are made by the CEO, and cultivating new customers is his area of expertise (Schiesser 2010). The managers take orders from the CEO and make sure the people in their departments are on task and doing their jobs correctly. The assistant managers take their orders from the managers and oversee their areas of responsibility when the managers are not able (for example, if the field manager is in the stables with the horses and the animal handlers there, the assistant field manager would be with the goats).
The Office Workers and Field Personnel
Organic Fertilizer Specialists depends on its office workers to keep things organized and running smoothly. This ranges from filing to bookkeeping to taking and keeping track of orders from customers. Office workers are also invaluable assistants to management in a variety of ways, and are in charge of communication with the shipping department. Field personnel handle the animals and are in charge of collecting the manure to be used for fertilizer.
The office assistant takes care of clerical matters, including organization and handling incoming non-customer phone calls. This position also acts as a de facto assistant to the CEO. The bookkeeper handles the financials of the business. The customer service representatives take orders and send them to the shipping department, and also handle customer questions and complaints (if any). The office manager and assistant manager are in charge of the office assistant, bookkeeper, and customer service representatives, and these people take their orders from those managers.
The animal handlers take their orders from the field manager and assistant manager, and are in charge of taking care of the goats and horses in an organic, sustainable, and environmentally friendly manner. These are animal experts and have extensive experience with horses and goats in a natural setting. They exercise the animals, groom them, and make sure they are given a healthy, natural lifestyle in accordance with the company's mission statement. They are also in charge of collecting and storing the manure produced by the horses and goats and making sure it is not adulterated or contaminated in any way prior to being picked up by shipping.
The Shipping Department
The shipping manager is in charge of the packagers and the truck drivers, and makes sure they are doing their jobs correctly. There is no need of an assistant manager here, as the shipping manager can easily oversee everyone in his department adequately on his own. The packagers pick up the manure and transport it to the on-site warehouse, where they package it in environmentally friendly, organic hemp fiber bags that are imprinted with the company logo in organic, low impact inks. The packagers also load the bags of manure onto the trucks for shipping. The truck drivers transport the manure to customers.
Company Infrastructure and Information System Needs
Office it Needs
The it needs of Organic Fertilizer Specialists are mainly in the office. While the office is small enough that most inter-office communication occurs face-to-face, computers are necessary for the bookkeeper to keep track of financials and to save records (Longenecker 2009). The office assistant has a computer for saving and storing documents that need to be electronically filed, as well as for communicating with other members of the company when face-to-face communication is not possible. The customer service representatives must also have computers to keep records of customers and orders.
CEO it Needs
The CEO has a computer for general business needs and for communicating with the press and other outside organizations via email, and for storing and saving documents. The CEO also uses the computer to communicate with the outsourced advertising company, and to cultivate relationships with new and existing clients. If need be, the computer the CEO uses can also be used to communicate with other members of the company via email or instant messaging, as necessary.
Other it Needs in the Company
One computer is present in the shipping department, and it is connected to the customer service computers, so the customer service representatives can send new orders to shipping as they come in. The managers and assistant managers carry tablet computers, as they are always moving from place to place, and they can use these computers to communicate with their staff as necessary, as well as send memos without having to use paper (which the CEO considers a waste of natural resources in most cases).
Porter's Competitive Forces Model and the Company
As far as Porter's competitive forces model, the main issue here is going to be new market entrants. New market entrants may come into the local area and undercut this company with price, quality, quantity, and/or ability to reach more potential customers (Loudon and Traver 2011). More and more people are starting green businesses all the time, and the organic fertilizer niche is wide open for new businesses to enter it. There aren't really any traditional competitors here or substitute products, and we are the direct suppliers. The best way to compete with new market entrants is to make a name for the business now while the market is open and we are the only business supplying organic fertilizer to the local area. We can use this opportunity to establish loyalty among our existing customers, develop referrals among our customers to their colleagues, and establish our brand and credibility as local suppliers of organic fertilizer of high quality and at a good price to our market. With this in place, it will be difficult for any new market entrants to displace us in our local area as the main suppliers of organic fertilizer.
Company Management of Data and Knowledge
Inventory Management
Inventory is managed in the shipping department. Orders are sent to the shipping department from the customer service representatives via a secure, intra-office internet connection. Once the orders are received, shipping personnel use recycled sticky labels to hand-write the customer and order information with sustainable ink pens, and then affix those labels to the bags of fertilizer. If a customer is ordering more than one bag of fertilizer, as many of them do, the number of bags are stacked in groups of four and tied with twine, and a label affixed to the top back in each bundle, even if there are several bundles for the same customer. Orders are stored near the trucks, in the order in which they were received. In this way, each customer is sure to get his or her order in a timely manner. The date of order is also placed on each label, with the goal being twice-weekly shipments of product, so each order that comes in is delivered within two to three business days. If a customer wants to come pick up their order at the warehouse, those orders are labeled thusly and set aside in a safe, secure customer pick-up area, with names arranged alphabetically, for easy retrieval when the customer comes to get his or her order.
Knowledge Management
Knowledge management is handled in the office. The main people responsible for this are the office assistant, bookkeeper, and customer service representatives. The CEO also plays a role in knowledge management. In Organic Fertilizer Specialists, knowledge management means proper record keeping regarding financials and orders, as well as media relations, market research, regulatory agency research to make sure local and national regulations regarding the practices of the business are being complied with at all times, community relations activities, company development, and grant writing to obtain grants for small businesses and "green" businesses that could help the company expand and improve its practices (Campbell 2008).
Marketing Management
Marketing is largely handled by the CEO and office manager (who serves double-duty in this small company as the assistant to the CEO). In this company, marketing involves customer relations, cultivating new customers, advertising the company to local agricultural businesses and hobby gardeners, and branding the company as the best source of quality organic fertilizer in the area. The CEO and the office assistant work together to market the company in as green and environmentally friendly a way as possible, while also keeping costs down to improve profit margins on the main product. This will allow the company to expand into new markets and maybe even offer additional products at some point, such as organic fertilizers produces from other varieties of animals than just horses and goats. These could be branded as specialty fertilizers and sold to a more niche-based consumer audience. The company could also use increased profits to develop its mail order and wholesale departments, which the CEO would like to do at some point in the company's growth (Gerber 1995).
Company's Use of the Internet
The Internet for Intra-Office Communications
The most important use of the Internet at Organic Fertilizer Specialists is between the customer service representatives and the shipping department. The customer service representatives take orders from existing and new customers and record that information in pre-made order templates on their computers, then transmit this information to the shipping department via secure intra-company internet. The shipping department gets the orders and is able to use the information sent to them by the customer service representatives to label each order and stack it for shipping to customers. The Internet is also used for communication between other office personnel when face-to-face communication is not possible.
The Internet for Outside Communications
The Internet is also used to communicate with outside companies and people, such as customers, the media, stores that carry the company's product, potential new customers, government agencies, and other people and organizations that are outside of the company itself. The CEO believes in using the Internet instead of paper or the telephone whenever possible for communications, as it is the most green solution and the most healthy one for communicating with people (he has a concern about cell phone radiation, so discourages their use in the office).
The Internet on the Go
Mobile tablet computers are used extensively by field managers as they go from place to place outside and in the warehouse most of the day. They are not in a position to be in face-to-face contact with the CEO or office personnel regularly, and so rely on tablet computers with mobile computing capabilities to communicate with the office on a regular basis, as is necessary in their jobs. Constant communication with the office is a necessity, and the tablet computers make this possible. Tablet computers also facilitate the two field managers in communication with each other, which is also important in their jobs.
Company's it Planning and Analysis Processes
Necessity
The first thing the company considers when doing any it planning is whether or not the technology is necessary to the green operations of the company, or whether they can do without it (Smith and Smith 2003). In the case of the tablet computers, for example, it was determined that the field managers needed to have these in order to communicate effectively with the office and with each other. The were an investment in efficient company operations. The CEO, with research assistance by the office assistant, conduct research into the necessity and effectiveness of any new it being considered for the company.
Budget
The next thing that is considered is budget. Is it in the company's budget to purchase what it is needed at this time? If not, is a small business loan practical? Is a grant available for the purchase of the it? Can factoring play a role in securing the money necessary to purchase the it if other avenues of obtaining it fall short? These are things that must be considered if the it is determined to be necessary to the company.
Shelf Life of the it
Most forms of information technology get outdated pretty quickly. When planning for and purchasing it, the company must take into consideration how soon the it is likely to need to be replaced, how to recycle old it, and the cost of replacing old it. These factors will be taken into consideration in future budget planning and profit projections.
Conclusion
Organic Fertilizer Specialists is a very small company and locally owned and operated. It is the vision of one person, the CEO, who then built the company around his vision and brought other people on board to share in it. While still a long way from being a large corporation with stock holders and a board of directors, the company is nonetheless doing very well in its local market and is making a name for itself among its target consumers. It has solid local business among its customers and has plans for expansion into other areas that it is exploring. It also has a commitment to green and environmentally friendly business practices.
Because it is a small company, its it needs are small, as well. Right now, this consists of a few computers, both desk top and tablet, with internet and mobile capabilities. This may change in the future as the company expands, but for right now, the it needs do not take up much time or attention from the company. In the future, as the company grows, it may need to hire an it specialist or create an it department, but this is still a long way off in the company's future planning. Right now, all it decisions can easily be researched and implemented by the CEO with the assistance of his office assistant. With simple it needs and a commitment to serve the local community with sustainable, environmentally friendly practices and a quality organic product, Organic Fertilizer Specialists is in the perfect position to dominate the local market.
References
Campbell, Clark a. (2008). The One Page Project Manager for it Projects: Communicate and Manage Any Project with a Single Sheet of Paper. Hoboken, NJ: Wiley.
Gerber, Michael E. (1995). The E-Myth Revisited: Why Most Small Businesses Don't Work and What to Do About it. New York, NY: Harper Collins.
Holtsnider, Bill and Jaffe, Brian D. (2009). It Manager's Handbook: The Business Edition. Burlington, MA: Morgan Kaufmann.
Laudon, Kenneth C. And Traver, Carol Guercio. (2011). Management Information Systems: Managing the Digital Firm. Upper Saddle River, NJ: Prentice Hall.
Longenecker, Justin G. (2009). Small Business Management. Mason, OH: South-Western College Pub.
Reis, Al and Trout, Jack. (1994). The 22 Immutable Laws of Marketing: Violate Them at Your Own Risk. New York, NY: HarperBusiness.
Schiesser, Rich. (2010). It Systems Management. Upper Saddle River, NJ: Prentice Hall.
Smith, Richard L. And Smith, Janet Kiholm. (2003). Entrepreneurial Finance. Hoboken, NJ: Wiley.
---
Are you busy and do not have time to handle your assignment? Are you scared that your paper will not make the grade? Do you have responsibilities that may hinder you from turning in your assignment on time? Are you tired and can barely handle your assignment? Are your grades inconsistent?
Whichever your reason is, it is valid! You can get professional academic help from our service at affordable rates. We have a team of professional academic writers who can handle all your assignments.
Plagiarism free papers
Timely delivery
Any deadline
Skilled, Experienced Native English Writers
Subject-relevant academic writer
Adherence to paper instructions
Ability to tackle bulk assignments
Reasonable prices
24/7 Customer Support
Get superb grades consistently
Online Academic Help With Different Subjects
Literature
Students barely have time to read. We got you! Have your literature essay or book review written without having the hassle of reading the book. You can get your literature paper custom-written for you by our literature specialists.
Finance
Do you struggle with finance? No need to torture yourself if finance is not your cup of tea. You can order your finance paper from our academic writing service and get 100% original work from competent finance experts.
Computer science
Computer science is a tough subject. Fortunately, our computer science experts are up to the match. No need to stress and have sleepless nights. Our academic writers will tackle all your computer science assignments and deliver them on time. Let us handle all your python, java, ruby, JavaScript, php , C+ assignments!
Psychology
While psychology may be an interesting subject, you may lack sufficient time to handle your assignments. Don't despair; by using our academic writing service, you can be assured of perfect grades. Moreover, your grades will be consistent.
Engineering
Engineering is quite a demanding subject. Students face a lot of pressure and barely have enough time to do what they love to do. Our academic writing service got you covered! Our engineering specialists follow the paper instructions and ensure timely delivery of the paper.
Nursing
In the nursing course, you may have difficulties with literature reviews, annotated bibliographies, critical essays, and other assignments. Our nursing assignment writers will offer you professional nursing paper help at low prices.
Sociology
Truth be told, sociology papers can be quite exhausting. Our academic writing service relieves you of fatigue, pressure, and stress. You can relax and have peace of mind as our academic writers handle your sociology assignment.
Business
We take pride in having some of the best business writers in the industry. Our business writers have a lot of experience in the field. They are reliable, and you can be assured of a high-grade paper. They are able to handle business papers of any subject, length, deadline, and difficulty!
Statistics
We boast of having some of the most experienced statistics experts in the industry. Our statistics experts have diverse skills, expertise, and knowledge to handle any kind of assignment. They have access to all kinds of software to get your assignment done.
Law
Writing a law essay may prove to be an insurmountable obstacle, especially when you need to know the peculiarities of the legislative framework. Take advantage of our top-notch law specialists and get superb grades and 100% satisfaction.
What discipline/subjects do you deal in?
We have highlighted some of the most popular subjects we handle above. Those are just a tip of the iceberg. We deal in all academic disciplines since our writers are as diverse. They have been drawn from across all disciplines, and orders are assigned to those writers believed to be the best in the field. In a nutshell, there is no task we cannot handle; all you need to do is place your order with us. As long as your instructions are clear, just trust we shall deliver irrespective of the discipline.
Are your writers competent enough to handle my paper?
Our essay writers are graduates with bachelor's, masters, Ph.D., and doctorate degrees in various subjects. The minimum requirement to be an essay writer with our essay writing service is to have a college degree. All our academic writers have a minimum of two years of academic writing. We have a stringent recruitment process to ensure that we get only the most competent essay writers in the industry. We also ensure that the writers are handsomely compensated for their value. The majority of our writers are native English speakers. As such, the fluency of language and grammar is impeccable.
What if I don't like the paper?
There is a very low likelihood that you won't like the paper.
Reasons being:
When assigning your order, we match the paper's discipline with the writer's field/specialization. Since all our writers are graduates, we match the paper's subject with the field the writer studied. For instance, if it's a nursing paper, only a nursing graduate and writer will handle it. Furthermore, all our writers have academic writing experience and top-notch research skills.
We have a quality assurance that reviews the paper before it gets to you. As such, we ensure that you get a paper that meets the required standard and will most definitely make the grade.
In the event that you don't like your paper:
The writer will revise the paper up to your pleasing. You have unlimited revisions. You simply need to highlight what specifically you don't like about the paper, and the writer will make the amendments. The paper will be revised until you are satisfied. Revisions are free of charge
We will have a different writer write the paper from scratch.
Last resort, if the above does not work, we will refund your money.
Will the professor find out I didn't write the paper myself?
Not at all. All papers are written from scratch. There is no way your tutor or instructor will realize that you did not write the paper yourself. In fact, we recommend using our assignment help services for consistent results.
What if the paper is plagiarized?
We check all papers for plagiarism before we submit them. We use powerful plagiarism checking software such as SafeAssign, LopesWrite, and Turnitin. We also upload the plagiarism report so that you can review it. We understand that plagiarism is academic suicide. We would not take the risk of submitting plagiarized work and jeopardize your academic journey. Furthermore, we do not sell or use prewritten papers, and each paper is written from scratch.
When will I get my paper?
You determine when you get the paper by setting the deadline when placing the order. All papers are delivered within the deadline. We are well aware that we operate in a time-sensitive industry. As such, we have laid out strategies to ensure that the client receives the paper on time and they never miss the deadline. We understand that papers that are submitted late have some points deducted. We do not want you to miss any points due to late submission. We work on beating deadlines by huge margins in order to ensure that you have ample time to review the paper before you submit it.
Will anyone find out that I used your services?
We have a privacy and confidentiality policy that guides our work. We NEVER share any customer information with third parties. Noone will ever know that you used our assignment help services. It's only between you and us. We are bound by our policies to protect the customer's identity and information. All your information, such as your names, phone number, email, order information, and so on, are protected. We have robust security systems that ensure that your data is protected. Hacking our systems is close to impossible, and it has never happened.
How our Assignment  Help Service Works
You fill all the paper instructions in the order form. Make sure you include all the helpful materials so that our academic writers can deliver the perfect paper. It will also help to eliminate unnecessary revisions.
2.      Pay for the order
Proceed to pay for the paper so that it can be assigned to one of our expert academic writers. The paper subject is matched with the writer's area of specialization.
3.      Track the progress
You communicate with the writer and know about the progress of the paper. The client can ask the writer for drafts of the paper. The client can upload extra material and include additional instructions from the lecturer. Receive a paper.
4.      Download the paper
The paper is sent to your email and uploaded to your personal account. You also get a plagiarism report attached to your paper.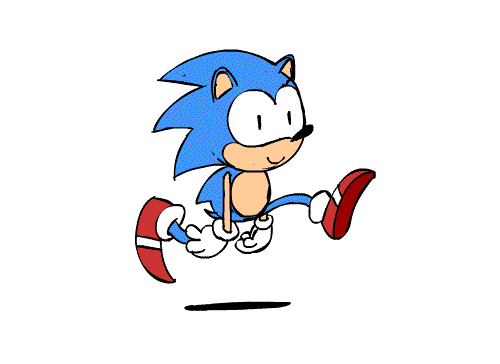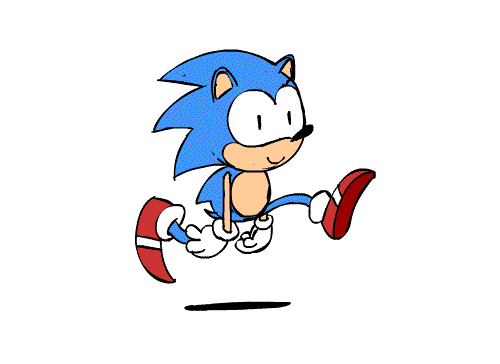 PLACE THIS ORDER OR A SIMILAR ORDER WITH US TODAY AND GET A PERFECT SCORE!!!
---