Career Research Report
Researching companies is very important when anyone is considering a future career. The two companies researched here will be Wal-Mart and Target, in order to determine which one (if any) would be the best choice for me to work at based on all the factors that are important.
The purpose of the report is to discuss both Wal-Mart and Target, in order to show that the companies have many similarities and differences to be addressed when I am looking for employment. The scope of the research addresses a SWOT analysis, along with other information about the company.
The majority of the data will come from Marketline documents that provide company and SWOT analysis information. Other data comes from the companies' websites and an article written about Wal-Mart's expansion to other countries.
Target is the preferred company to work for, for a variety of reasons. Those reasons will become apparent through the rest of the paper, where a SWOT analysis and other reasons for choosing the company will be addressed. In order to understand the value of doing the analysis, one must be aware of the importance of more than just money when choosing a valuable career.
Criteria for Company Selection
To select a company, the culture needs to be appropriate for me. Some people are much more interested in working closely with others, and those people see the value of teamwork. Other people are more focused on doing things on their own, and not every company will allow them to do that. Determining the way a company works from a cultural standpoint can make the difference between loving a career and hating it.
The size of a company also matters, and bigger is not always better. While Wal-Mart is larger than Target, the company also has more growing pains and more difficulties with employee and customer satisfaction that I would prefer to avoid. Wal-Mart has 2.2 million employees (Wal-Mart Stores, 2014), while Target has only 361,000 (Target Stores, 2014). The smaller size of the company can make management easier.
Company location is not that much of an issue. As long as the company has a store or a corporate location within the United States where I can work, it will be possible to find a good work location, locate a place to live, and address other issues such as schools, shopping, and other factors that relate to one's life satisfaction and standard of living.
Company benefits are very important from a personal point-of-view. Many companies are moving away from providing benefits to workers because of the cost associated with doing so. However, that does not mean that all companies are doing this, or that a I should accept less than I am worth. Because company benefits are so important, career seekers should think carefully before they choose companies that do not provide the benefits those particular individuals want and need.
Comparison and Analysis
Wal-Mart has more than two million employees throughout the world working to provide customers with what they want and need (Wal-Mart Stores, 2014). It was founded by Sam Walton, and quickly grew into the world's largest retail giant (Wal-Mart, 2014). Its headquarters are in Bentonville, Arkansas, where the company was originally founded (Wal-Mart, 2014). Because Wal-Mart is at the top of its industry, it is able to expand and move into numerous new areas such as other countries and industries (Hayden, et al., 2002). It can also take regional markets into account by scaling back to smaller stores or making modifications that will allow for a better customer experience based on cultural and other expectations (Wal-Mart Stores, 2014).
The array of products and services Wal-Mart provides is difficult for other companies to compete with, since Wal-Mart provides everything from milk and bread to tires and batteries (Barstow, 2012). Home furnishings, food, pet supplies, automotive items, DIY, sporting goods, and other products are seen at nearly every Wal-Mart store in existence, with adjustments made based on what a particular regional market requests or needs (Wal-Mart Stores, 2014). The expansive product and service line the store provides makes it highly competitive. There are companies that compete against it, such as Target, but there are none that are large enough to actually take significant market share away from Wal-Mart or cause it to lose out on customers in the vast majority of its markets. This is important to note, because Wal-Mart does not have true competition in that it has to fight for market share or fight to remain relevant in its industry.
The customers of Wal-Mart are generally very loyal to the store. They realize the value they can get there, and they see that they are saving money when compared with the competition, which keeps them coming back. Having a good product and good employees can go a very long way toward success for any company, no matter what industry it is in. However, Wal-Mart also has to be aware that it is the customers and their loyalty that allow it to continue to be relevant in the marketplace. If customer loyalty shifts to another store, it is possible that Wal-Mart could eventually be harmed by that. The company has attempted to mitigate some of that potential problem by ensuring that there are both low cost and higher cost (but better quality) items in its stores (Wal-Mart, 2014). By catering to more than one demographic, Wal-Mart is better able to hold its position as the top of the leader board when it comes to companies within the retail industry.
A SWOT analysis of Wal-Mart indicates that the company is a market leader, and its wide product assortment is one of its most important strengths (Wal-Mart Stores, 2014). Additionally, the company is strong because it has low-cost leadership that enables it to offer low prices to its customers, which is what many of them want, need, and have come to expect from the company (Wal-Mart Stores, 2014). Since Wal-Mart has gone international, they have a very strong foundation upon which to grow, and they are focused on increasing how competitive they are in regional markets that might have previously been dominated by the stores of other competitors (Wal-Mart Stores, 2014).
The company is not without its weaknesses, though, including litigation from labor relations problems and allegations related to violating anti-corruption laws (Wal-Mart Stores, 2014). The cost of such a large number of employees has to be considered a threat, especially with healthcare costs and wages on the rise, and the pressure of other competitors threatens Wal-Mart, as well (Wal-Mart Stores, 2014). However, the company has great opportunities in emerging markets and internet retailing, as well as a stronger acceptance of private label merchandise (Wal-Mart Stores, 2014).
Wal-Mart meets a lot of my criteria, because the company is so large and there is so much to offer. However, the size of the company is nearly too much to handle, and with rising costs and other threats to be considered, the company really does not mean all the criteria I would want in order to be comfortable working for Wal-Mart in a management capacity. It seems as though the future of the company may require too many hard decisions that may end up hurting the people Wal-Mart allegedly cares about, and that is something that would be best avoided if possible. While there are many advantages to such a large company, the disadvantages are simply too strong.
Target has its headquarters in Minnesota, and was founded there (Target, 2014). The company is one of the three largest retailers in the world, but does not compare in size and scope to companies like Wal-Mart. The culture of Target is also much different than the culture at its competitors. For example, Target is focused on good prices, but it is also focused on providing high quality items to its customers — even if those items cost a little bit more than similar, lower quality items at its competitors' stores (Target, 2014). It can be very important for a company to carve out a niche for itself. Target has done that by being a more upscale, lower-priced retailer. Target's culture reflects the value it believes its products bring to the customers who shop there, and the company is very committed to providing a good shopping experience to customers in general, no matter what they are looking for at the stores they visit (Target, 2014).
The products and services supplied by Target are similar to what is seen at Wal-Mart, with some notable exceptions. Many Target stores do not have grocery sections that contain freezer cases, refrigerated items, or fresh produce like Wal-Mart. The Super Wal-Marts are much more common than the Super Targets, and Target has really not expanded into that market. The company carries much of the same types of merchandise in other areas, but is not as expansive overall as the selection provided by Wal-Mart. All of the main sections — home decor, clothing, shoes, electronics, housewares, etc., are carried by Target, but the company does not place a focus on "extras" such as tire service, oil changes, hair salons, nail salons, and other businesses that are often associated with the larger Wal-Mart stores (Target, 2014). While some may argue that Target is losing out by not offering everything Wal-Mart does, that actually does not appear to be the case. Instead, Target is addressing a niche that Wal-Mart does not quite fill — and doing it very well.
The main competitor of Target is Wal-Mart, but that does not mean the customers who visit Target (or who shop at both stores) are swayed by the competition. Many people will go where they can get the best deal as a customer. That does not necessarily mean where they can get the lowest price, though, as the cheapest item is not always the best item. Many people who choose Target over Wal-Mart do so because they understand that what Target offers is generally a little higher on the quality scale. They also understand that they will be asked to pay a bit more for that extra quality, and they are completely accepting of that. Since customers dictate what a store does by either shopping there or not shopping there, stores like Target must remain very receptive to their customers and what those individuals really want from their experience with the store. Companies that fail to show care for their employees and their customers are companies that can (and often do) find themselves headed toward serious problems with finances and reputation.
A SWOT analysis of Target shows that there are many strengths of the company. Among them are a presence in the United States that is very well established, and a strong assortment of merchandise that allows for a lot of differentiation (Target Stores, 2014). The behavior of customers is valued and the company pays attention to that, so it can adjust the merchandise and price points along with its marketing efforts (Target Stores, 2014). One of the biggest strengths of Target is the rewards program they have for loyal customers, which is something Wal-Mart does not offer (Target Stores, 2014). There are very few weaknesses of Target, with the only strong one being a failed venture into a business partnership for electronics (Target Stores, 2014). Like any company, there are also opportunities and threats to be considered with Target. These opportunities include an expanding presence in current and new markets as well as online, and retail clinics that have rising popularity (Target Stores, 2014). Threats include an overlap that is seen in product assortment in many stores and an increase in competition as Wal-Mart and other stores continue to expand their offerings (Target Stores, 2014).
Overall, Target is a better choice for me than Wal-Mart. It meets more of the criteria — especially for size and culture — than Wal-Mart and other competitor companies. The main value to me when it comes to Target is that the company is still relatively small when compared with Wal-Mart, and that makes it much easier to manage. The growth of Target is less "out of control" than the growth of its competition, making it easier to adjust if there are problems with it and making it a better choice for anyone who wants to get into management and really be able to help guide a company toward strong growth and a better customer experience.
Conclusion
When it comes to choosing Target over Wal-Mart, the main reasons are the smaller size of Target and the overall culture where the quality of the products are valued more than the quantity of the products. That is not to say that Target is concerned only with quality where Wal-Mart is concerned only with quantity, but there is a definite difference between what is seen at one company's stores and what is seen at the other. That is very important when it comes to making a decision. For a person looking for only a job, the differences between the two stores may not matter very much. For those who are looking for a career, though, the differences between the size and culture of the two stores is like night and day. It is not always best to choose the largest company. While it has clearly done well, there is less room for growth and development in a company that does not have as much room for expansion or that is already at the top. With Target, there is room to do so much more with a company that is already very successful but could still grow.
Wal-Mart definitely has the advantage when it comes to being an established leader, and the company has more strengths to consider when looking at a world-wide perspective. Target has the advantage when it comes to the quality of merchandise, and it has that reputation, as well. Both are valuable points, and both companies have a great deal to offer to anyone who is looking for a long-term career in management. However, I feel as though Target would be a better choice, based on personal goals and desires, and the overall size and corporate culture Target offers.
Recommendations and Next Steps
The next steps for wanting to work with Target would be to research the company in-depth and learn what kinds of management practices and styles work best there. The more a person fits with a particular company's corporate culture, the more likely it is that person will be valued at that company. This is vital to getting into a company and working one's way up to the position for which he or she is really looking. Another important step to get ready for a career would be to make sure the education and training that is currently being undertaken is something that would be valuable at that particular company.
I can get all the training and education in the world, but if it does not fit with what a particular company wants to see in its managers, I will be far less likely to be offered employment there. This is vital to the consideration I give to my education. By knowing what kind of education the current management has, I can be better off in determining what should be done for my particular career path. Extra schooling may be needed, or a part-time job may be desired that will provide the type of experience and training for which the company is looking. There are many avenues to a career, and the seeker of that career should choose carefully. If I choose the right company, I have a higher chance of long-term career success.
References
Hayden, P., Lee, S., McMahon, K., & Pereira, M. (2002). Wal-Mart: Staying on top of the Fortune 500. Corporate Strategy and Public Affairs Lecture. George Washington University Graduate School of Political Management.
Target Stores, Inc. Company Profile (2014). Marketline.
Target. (2014). Target.com. Retrieved from www.target.com.
Wal-Mart Stores, Inc. Company Profile. (2014). Marketline.
Wal-Mart. (2014). Walmart.com. Retrieved from www.walmart.com.
---
Are you busy and do not have time to handle your assignment? Are you scared that your paper will not make the grade? Do you have responsibilities that may hinder you from turning in your assignment on time? Are you tired and can barely handle your assignment? Are your grades inconsistent?
Whichever your reason is, it is valid! You can get professional academic help from our service at affordable rates. We have a team of professional academic writers who can handle all your assignments.
Plagiarism free papers
Timely delivery
Any deadline
Skilled, Experienced Native English Writers
Subject-relevant academic writer
Adherence to paper instructions
Ability to tackle bulk assignments
Reasonable prices
24/7 Customer Support
Get superb grades consistently
Online Academic Help With Different Subjects
Literature
Students barely have time to read. We got you! Have your literature essay or book review written without having the hassle of reading the book. You can get your literature paper custom-written for you by our literature specialists.
Finance
Do you struggle with finance? No need to torture yourself if finance is not your cup of tea. You can order your finance paper from our academic writing service and get 100% original work from competent finance experts.
Computer science
Computer science is a tough subject. Fortunately, our computer science experts are up to the match. No need to stress and have sleepless nights. Our academic writers will tackle all your computer science assignments and deliver them on time. Let us handle all your python, java, ruby, JavaScript, php , C+ assignments!
Psychology
While psychology may be an interesting subject, you may lack sufficient time to handle your assignments. Don't despair; by using our academic writing service, you can be assured of perfect grades. Moreover, your grades will be consistent.
Engineering
Engineering is quite a demanding subject. Students face a lot of pressure and barely have enough time to do what they love to do. Our academic writing service got you covered! Our engineering specialists follow the paper instructions and ensure timely delivery of the paper.
Nursing
In the nursing course, you may have difficulties with literature reviews, annotated bibliographies, critical essays, and other assignments. Our nursing assignment writers will offer you professional nursing paper help at low prices.
Sociology
Truth be told, sociology papers can be quite exhausting. Our academic writing service relieves you of fatigue, pressure, and stress. You can relax and have peace of mind as our academic writers handle your sociology assignment.
Business
We take pride in having some of the best business writers in the industry. Our business writers have a lot of experience in the field. They are reliable, and you can be assured of a high-grade paper. They are able to handle business papers of any subject, length, deadline, and difficulty!
Statistics
We boast of having some of the most experienced statistics experts in the industry. Our statistics experts have diverse skills, expertise, and knowledge to handle any kind of assignment. They have access to all kinds of software to get your assignment done.
Law
Writing a law essay may prove to be an insurmountable obstacle, especially when you need to know the peculiarities of the legislative framework. Take advantage of our top-notch law specialists and get superb grades and 100% satisfaction.
What discipline/subjects do you deal in?
We have highlighted some of the most popular subjects we handle above. Those are just a tip of the iceberg. We deal in all academic disciplines since our writers are as diverse. They have been drawn from across all disciplines, and orders are assigned to those writers believed to be the best in the field. In a nutshell, there is no task we cannot handle; all you need to do is place your order with us. As long as your instructions are clear, just trust we shall deliver irrespective of the discipline.
Are your writers competent enough to handle my paper?
Our essay writers are graduates with bachelor's, masters, Ph.D., and doctorate degrees in various subjects. The minimum requirement to be an essay writer with our essay writing service is to have a college degree. All our academic writers have a minimum of two years of academic writing. We have a stringent recruitment process to ensure that we get only the most competent essay writers in the industry. We also ensure that the writers are handsomely compensated for their value. The majority of our writers are native English speakers. As such, the fluency of language and grammar is impeccable.
What if I don't like the paper?
There is a very low likelihood that you won't like the paper.
Reasons being:
When assigning your order, we match the paper's discipline with the writer's field/specialization. Since all our writers are graduates, we match the paper's subject with the field the writer studied. For instance, if it's a nursing paper, only a nursing graduate and writer will handle it. Furthermore, all our writers have academic writing experience and top-notch research skills.
We have a quality assurance that reviews the paper before it gets to you. As such, we ensure that you get a paper that meets the required standard and will most definitely make the grade.
In the event that you don't like your paper:
The writer will revise the paper up to your pleasing. You have unlimited revisions. You simply need to highlight what specifically you don't like about the paper, and the writer will make the amendments. The paper will be revised until you are satisfied. Revisions are free of charge
We will have a different writer write the paper from scratch.
Last resort, if the above does not work, we will refund your money.
Will the professor find out I didn't write the paper myself?
Not at all. All papers are written from scratch. There is no way your tutor or instructor will realize that you did not write the paper yourself. In fact, we recommend using our assignment help services for consistent results.
What if the paper is plagiarized?
We check all papers for plagiarism before we submit them. We use powerful plagiarism checking software such as SafeAssign, LopesWrite, and Turnitin. We also upload the plagiarism report so that you can review it. We understand that plagiarism is academic suicide. We would not take the risk of submitting plagiarized work and jeopardize your academic journey. Furthermore, we do not sell or use prewritten papers, and each paper is written from scratch.
When will I get my paper?
You determine when you get the paper by setting the deadline when placing the order. All papers are delivered within the deadline. We are well aware that we operate in a time-sensitive industry. As such, we have laid out strategies to ensure that the client receives the paper on time and they never miss the deadline. We understand that papers that are submitted late have some points deducted. We do not want you to miss any points due to late submission. We work on beating deadlines by huge margins in order to ensure that you have ample time to review the paper before you submit it.
Will anyone find out that I used your services?
We have a privacy and confidentiality policy that guides our work. We NEVER share any customer information with third parties. Noone will ever know that you used our assignment help services. It's only between you and us. We are bound by our policies to protect the customer's identity and information. All your information, such as your names, phone number, email, order information, and so on, are protected. We have robust security systems that ensure that your data is protected. Hacking our systems is close to impossible, and it has never happened.
How our Assignment  Help Service Works
You fill all the paper instructions in the order form. Make sure you include all the helpful materials so that our academic writers can deliver the perfect paper. It will also help to eliminate unnecessary revisions.
2.      Pay for the order
Proceed to pay for the paper so that it can be assigned to one of our expert academic writers. The paper subject is matched with the writer's area of specialization.
3.      Track the progress
You communicate with the writer and know about the progress of the paper. The client can ask the writer for drafts of the paper. The client can upload extra material and include additional instructions from the lecturer. Receive a paper.
4.      Download the paper
The paper is sent to your email and uploaded to your personal account. You also get a plagiarism report attached to your paper.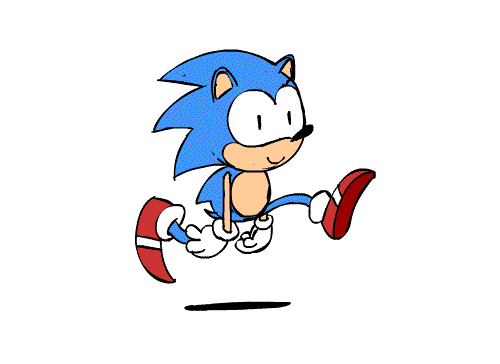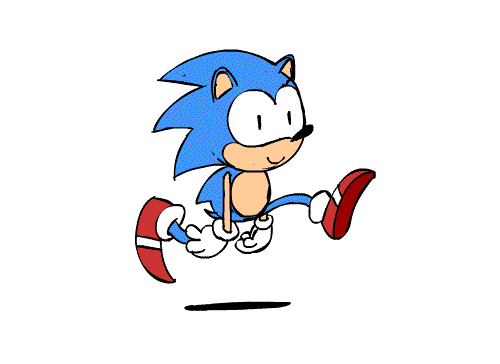 PLACE THIS ORDER OR A SIMILAR ORDER WITH US TODAY AND GET A PERFECT SCORE!!!
---