Congestive Cardiac Failure
Mr Ward is a 71-year-old male who reports feeling a non-radiating, "heavy" discomfort in the lower retrosternal and epigastric region particularly when he bends over or walks short distances. He also reports a further 7 days of dyspnoea during moderate exertion. On examination his blood pressure was 165/95 mm HG, pulse 90 -100 bpm, respiratory rate of 24 with inspiratory crackles at both lung bases.
The following blood tests where ordered: a full blood count (FBC), Urea Electrolytes and Creatinine (UEC), Liver Function Tests (LFT), CK and Troponin. All results were within normal limits.
An Arterial Blood Gas was also collected resulting in: pH [HIDDEN], pCO2 38.7mmHg, PO2 69.8mmHg, HCO3 24.0mmol/L, BE -0.7mmol/L and O2 SAT 89.3%
Mr Ward also has an ECG that showed normal sinus rhythm, and a chest x-ray showing cardiac enlargement and lower-lobe infiltrates, suggesting the presence of acute exacerbation of congestive cardiac failure.
The following questions relates to the patient within the first 24 hours.
1. Outline the causes, incidence and risk factors of chronic congestive cardiac failure (250 words)
Congestive heart failure is defined as "the inability of the heart to pump an adequate amount of oxygenated blood to meed the body's demands. It is a condition marked by shortness of breath, edema, poor tissue perfusion, congestion of the vascular beds, pulmonary edmea, jugular vein distention, liver congestion, abnormal sodium level and fluid retention are also often present (Hudson)." A number of conditions cause heart failure, but the most common is coronary artery disease (CAD). Coronary artery disease is a disease of the arteries that supply blood and oxygen to the heart and causes decreased blood flow to the heart muscle. When the arties of the heart become blocked, the heart will then harden and starved because no oxygen is being supplied. High blood pressure also known as hypertension or "the silent killer" is a condition characterized by elevated blood pressure levels exceeding 140/90mmhg (Cunha). High Blood pressure gets the name "the silent killer" because it carries no symptoms and many people can have this condition for years unknowingly damaging vital organs.
Other lesser causes include those occurring from thyroid disease, heart rhythm and infections (Shiel Jr., MD).
Due to Mr. Ward's age, he falls right into the category of those who could experience CHF.
The following risk factors put patients at risk of developing Congestive Heart Failure:
High Blood Pressure
Diabetes
Obesity
Hyperthyroidism
Anemia
High Cholesterol
Irregular heart beat
Smoking
Excessive Alcohol Intake
The American heart associate states that congestive heart failure is more common in those over the age of sixty-five years old. Although CHF can develop in both men and women, men are more are risk for the disease.
2. List five (5) common signs and symptoms of congestive cardiac failure; for each provide a link to the underlying pathophysiology (300 words)
The most common symptoms of CHF include
The symptoms related to congestive cardiac failure can occur for long periods of time usually without any treatment, because patients experience no signs that they are in danger.
Shortness of breath or difficulty breathing is caused by a build-up of fluid back piled into the lungs. Patients will experience shortness of breath after physical exertion or walking for long distances. These symptoms tend to get worse overtime hindering a person's daily activities.
Swelling in the ankles, feet, legs and abdomen, is a result of fluid build up in patients with heart failure. Known as "peripheral edema, may be a result of right-sided hear failure since fluid cannot be pumped to the lungs at an efficient rate. In right-sided heart failure, fluid backs up in the veins, leaks out of capillaries and accumulates in tissues (heart failure)."
Chest discomfort is due to the blockage of the coronary arteries, when the arteries are blocked there is a minimum of oxygen being supplied to the heart.
Severe fatigue can cause a patient to feel sluggish and extremely tired and can be a result of organs not getting enough oxygen.
Appetite reduction can be a result of fluid accumulation in the digestive tract and may cause a patient to have an effect of feeling full.
Mr. Ward experienced chest discomfort, fatigue and shortness of breath during period of acute exacerbation. The patients tests, showed there was a presence of fluid build-up, which would explain his shortness of breath he experienced during acute exacerbation.
3. List three (3) common tests (including normal values) used to diagnose congestive cardiac failure and the likely abnormalities that will be detected within these tests and why these occur pathophysiologically. (create a table for your answer; 100-200 words)
When a patient arrives with symptoms related to congestive heart failure, the point of concern is to find the cause and treat it immediately. A physical assessment is taken first before conducting the following tests and procedures.
Beta Natriuretic Peptide- Is a laboratory test that can help identify congestive heart failure, and pinpoints the origin for dyspnea. According to the Cleveland clinic, BNP levels above 100-300 pg/mL indicate heart failure is present.
Electrocardiogram (ECG) – This test measures the heart's electrical activity. An ECG checks to see if the rhythm of blood pumping through the heart has a healthy rhythm.
Echocardiography (ECHO) — Is an imaging test that shows high frequency sound waves of the heart in real-time motion. It allows physicians to view the heart in motion and asses the size and shape of the heart.
4. Describe two (2) common classes of drugs used for patients with congestive cardiac failure including physiological effect of each class on the body (250 words)
1. Beta-blockers
Beta-blockers are used in the treatment of congestive heart failure because it improves the heart's ability to run more efficiently. Beta-blockers stop certain chemical in the body called "noradrenaline and adrenaline from acting on your blood vessels, heart muscle and other organs" (Bupa). The use of beta-blockers counteracts the narrowing of blood vessels by widening vessels and slowing down the heart, while reducing the force of blood flow. The heart is able to relax and blood pressure levels decrease relieving the stress on the heart. Research has shown that beta-blockers are essential in helping patients with systolic heart failure and improves the survival rate of patients who have been suffering from heart failure for years. The FDA has approved only three drugs to help with heart failure; those include Bisoprolol, Carvedilol and Metoprolol.
2. Ace inhibitors
ACE inhibitors are used to treat hypertentsion and congestive heart failure, because they work in preventing further damage to the heart muscle. Medications in this class work in blocking the angiotensin-converting enzyme in the body causing blood vessels to narrow. The blood vessels relax decreasing blood pressure and helping to reduce the amount of water absorbed by the kidney gland. ACE inhibitor drugs also stop the progression of angiotensin 1 becoming angiotensin 2, slowing the damage to the heart vessels. The common ACE inhibitor drugs prescribed are Lisinopril, Altace and Capoten.
Another class of treatment in cases of fluid overload are, Diuretics, which reduce intravascular volume so patients relieve fluid retention through urination. This line of treatment is used in severe acute cases but will help return the patient's state to a normal fluid volume.
5. Identify and explain, in order of priority the nursing care strategies you, as the registered nurse, should use within the first 24 hours for this patient. (500 words).
The first step is to look into the patient's history and asses any complications that could be related to his condition.
1. Monitor vital signs at a minimum of an eight-hour interval.
2. Listen for any breath abnormal chest and heart sounds.
3. Monitor the skin for fluid retention, colour, and warmth.
4. Order any test that will help assess the patient's state.
5. Administer medications such as beta-blockers, ACE inhibitors or diuretics.
Mr. Ward who is a 71-year-old male complained of chest discomfort in the lower retrosternal and epigastric region when bending down and walking for long distances. Diagnosis of the patient's symptoms could be confirmed through blood test and an Echocardiogram, which showed enlargement of the heart. Due to the acute exacerbation of CHF, the patient would need to be started on medication immediately to alleviate his symptoms. With the patient's high blood pressure level, the first line of treatment would be to start the patient on an ACE inhibitor in order to bring the patient's high blood pressure level down. There could also be the present of pus in the patient's lower lobe which could be a result of an infection present, through test and a sharp x-ray of the lower lobe it would be found to possibly be fluid build.
Fluid buildup around the heart cavity can cause fatigue, shortness of breath and swelling of the body's vital organs. The patient's lungs and kidneys would need immediate relief of excess fluids and the use of diuretics would help alleviate those fluids. Patients experiencing fluid-build up would need to be monitored and placed on a salt-free diet with little fluid intake.
Once the patient is stabilized and has confirmed the relief of previous symptoms, the patient may be placed on a Beta-blocker for an extended period of time once leaving the hospital care. Beta-blockers will help the heart run more efficiently and stop the damage already caused by CHF.
Maintain constant record of the patient's condition and notice any changes that could be of concern to the hindrance of the patient's care.
TEXTS AND REFERENCES:
Required text(s)
Brotto, V. & Rafferty, K. (2011) Clinical dosage calculations for Australia and New Zealand. South Melbourne, VIC: Cengage Learnin Australia.
Farrell, M., & Dempsey, J. (2011). Smeltzer and Bare's textbook of medical-surgical nursing (2nd Australian and New Zealand ed.). Sydney: Wolters Kluwer Health / Lippincott Williams & Wilkins.
McCance, K., Heuther, S., Brashers, V., & Rote, N. (2010). Pathophysiology: The biologic basis for disease in adults and children (6th ed.). St. Louis: Mosby Elsevier.
McKenna, L. & Lim, A.G. (2012). Pharmacology for nursing and midwifery. (1st Australian and New Zealand Edition). Broadway: Lippincott Williams & Wilkins
Tollefson, J. (2012). Clinical psychomotor skills: Assessment tools for nursing students (5th ed.). South Melbourne: Cengage Learning
Recommended references
Australian Nursing & Midwifery Council. (2006). National competency standards for the registered nurse (4th ed). Dickson, ACT: Author. Available online from: http://www.nursingmidwiferyboard.gov.au/Codes-Guidelines-Statements/Codes-Guidelines.aspx#competencystandards
Australian Nursing and Midwifery Council (2008). Code of professional conduct for nurses in Australia. ACT: Australian Nursing and Midwifery Council.
Berman, A., Snyder, S., Kozier, B., Erb, G., Levett-Jones, T., Dwyer, T., et al. (2012). Kozier and Erb's fundamentals of nursing. (2nd Australian ed.) French's Forest, NSW: Pearson Australia.
Jarvis, C. (2008). Physical Examination & Health Assessment (5th ed.). St. Louis, Missouri: Elsevier / Saunders
Martini F., Nath J & Bartholomew E. (2012). Fundamentals of anatomy and physiology. (9th edn). San Francisco: Pearson.
Perrin, R. (2012) Pocket guide to APA Style (4th ed.) Boston Massachusetts: Wadsworth / Cengage Learning. (Highly recommended).
Tiziani, A. (2010). Havard's nursing guide to drugs. (8th edn). Sydney: Mosby/Elsevier
Further references
Berman, A., Snyder, S., Kozier, B., Erb, G., Levett-Jones, T., Dwyer, T., et al. (2009). Kozier and Erb's fundamentals of nursing. (1st Australian ed.) French's Forest, NSW: Pearson Australia.
Jarvis, C. (2008). Physical Examination & Health Assessment (5th ed.). St. Louis, Missouri: Elsevier / Saunders
Martini, F.H., Nath, J.L. & Bartholomew, E.F. (2011). Fundamentals or Anatomy & Physiology (9th ed.) S.F. California: Pearson / Benjamin Cummings.
Extended references http://www.umm.edu/patiented/articles/what_causes_congestive_heart_failure_000013_2.htm
http://www.medicinenet.com/congestive_heart_failure/page4.htm
http://my.clevelandclinic.org/heart/services/tests/labtests/bnp.aspx http://www.lef.org/protocols/heart_circulatory/congestive_heart_failure_05.htm
http://www.heartfailure.org/eng_site/hf_signsympt.asp http://epublications.bond.edu.au/cgi/viewcontent.cgi?article=1228&context=hsm_pubs
http://www.netdoctor.co.uk/health_advice/examinations/ecg.htm
http://www.aafp.org/afp/2000/0301/p1319.html
http://www.cedars-sinai.edu/Patients/Programs-and-Services/Womens-Heart-Center/Services/Echocardiography-l-Ultrasound-Imaging.aspx http://www.cks.nhs.uk/heart_failure_chronic/evidence/supporting_evidence/chf_with_left_ventricular_dysfunction/beta_blockers
http://www.texasheartinstitute.org/HIC/Topics/Meds/acemeds.cfm http://www.patient.co.uk/health/ace-inhibitors http://www.bupa.co.uk/individuals/health-information/directory/b/beta-blockers#textBlock192522
---
Are you busy and do not have time to handle your assignment? Are you scared that your paper will not make the grade? Do you have responsibilities that may hinder you from turning in your assignment on time? Are you tired and can barely handle your assignment? Are your grades inconsistent?
Whichever your reason is, it is valid! You can get professional academic help from our service at affordable rates. We have a team of professional academic writers who can handle all your assignments.
Plagiarism free papers
Timely delivery
Any deadline
Skilled, Experienced Native English Writers
Subject-relevant academic writer
Adherence to paper instructions
Ability to tackle bulk assignments
Reasonable prices
24/7 Customer Support
Get superb grades consistently
Online Academic Help With Different Subjects
Literature
Students barely have time to read. We got you! Have your literature essay or book review written without having the hassle of reading the book. You can get your literature paper custom-written for you by our literature specialists.
Finance
Do you struggle with finance? No need to torture yourself if finance is not your cup of tea. You can order your finance paper from our academic writing service and get 100% original work from competent finance experts.
Computer science
Computer science is a tough subject. Fortunately, our computer science experts are up to the match. No need to stress and have sleepless nights. Our academic writers will tackle all your computer science assignments and deliver them on time. Let us handle all your python, java, ruby, JavaScript, php , C+ assignments!
Psychology
While psychology may be an interesting subject, you may lack sufficient time to handle your assignments. Don't despair; by using our academic writing service, you can be assured of perfect grades. Moreover, your grades will be consistent.
Engineering
Engineering is quite a demanding subject. Students face a lot of pressure and barely have enough time to do what they love to do. Our academic writing service got you covered! Our engineering specialists follow the paper instructions and ensure timely delivery of the paper.
Nursing
In the nursing course, you may have difficulties with literature reviews, annotated bibliographies, critical essays, and other assignments. Our nursing assignment writers will offer you professional nursing paper help at low prices.
Sociology
Truth be told, sociology papers can be quite exhausting. Our academic writing service relieves you of fatigue, pressure, and stress. You can relax and have peace of mind as our academic writers handle your sociology assignment.
Business
We take pride in having some of the best business writers in the industry. Our business writers have a lot of experience in the field. They are reliable, and you can be assured of a high-grade paper. They are able to handle business papers of any subject, length, deadline, and difficulty!
Statistics
We boast of having some of the most experienced statistics experts in the industry. Our statistics experts have diverse skills, expertise, and knowledge to handle any kind of assignment. They have access to all kinds of software to get your assignment done.
Law
Writing a law essay may prove to be an insurmountable obstacle, especially when you need to know the peculiarities of the legislative framework. Take advantage of our top-notch law specialists and get superb grades and 100% satisfaction.
What discipline/subjects do you deal in?
We have highlighted some of the most popular subjects we handle above. Those are just a tip of the iceberg. We deal in all academic disciplines since our writers are as diverse. They have been drawn from across all disciplines, and orders are assigned to those writers believed to be the best in the field. In a nutshell, there is no task we cannot handle; all you need to do is place your order with us. As long as your instructions are clear, just trust we shall deliver irrespective of the discipline.
Are your writers competent enough to handle my paper?
Our essay writers are graduates with bachelor's, masters, Ph.D., and doctorate degrees in various subjects. The minimum requirement to be an essay writer with our essay writing service is to have a college degree. All our academic writers have a minimum of two years of academic writing. We have a stringent recruitment process to ensure that we get only the most competent essay writers in the industry. We also ensure that the writers are handsomely compensated for their value. The majority of our writers are native English speakers. As such, the fluency of language and grammar is impeccable.
What if I don't like the paper?
There is a very low likelihood that you won't like the paper.
Reasons being:
When assigning your order, we match the paper's discipline with the writer's field/specialization. Since all our writers are graduates, we match the paper's subject with the field the writer studied. For instance, if it's a nursing paper, only a nursing graduate and writer will handle it. Furthermore, all our writers have academic writing experience and top-notch research skills.
We have a quality assurance that reviews the paper before it gets to you. As such, we ensure that you get a paper that meets the required standard and will most definitely make the grade.
In the event that you don't like your paper:
The writer will revise the paper up to your pleasing. You have unlimited revisions. You simply need to highlight what specifically you don't like about the paper, and the writer will make the amendments. The paper will be revised until you are satisfied. Revisions are free of charge
We will have a different writer write the paper from scratch.
Last resort, if the above does not work, we will refund your money.
Will the professor find out I didn't write the paper myself?
Not at all. All papers are written from scratch. There is no way your tutor or instructor will realize that you did not write the paper yourself. In fact, we recommend using our assignment help services for consistent results.
What if the paper is plagiarized?
We check all papers for plagiarism before we submit them. We use powerful plagiarism checking software such as SafeAssign, LopesWrite, and Turnitin. We also upload the plagiarism report so that you can review it. We understand that plagiarism is academic suicide. We would not take the risk of submitting plagiarized work and jeopardize your academic journey. Furthermore, we do not sell or use prewritten papers, and each paper is written from scratch.
When will I get my paper?
You determine when you get the paper by setting the deadline when placing the order. All papers are delivered within the deadline. We are well aware that we operate in a time-sensitive industry. As such, we have laid out strategies to ensure that the client receives the paper on time and they never miss the deadline. We understand that papers that are submitted late have some points deducted. We do not want you to miss any points due to late submission. We work on beating deadlines by huge margins in order to ensure that you have ample time to review the paper before you submit it.
Will anyone find out that I used your services?
We have a privacy and confidentiality policy that guides our work. We NEVER share any customer information with third parties. Noone will ever know that you used our assignment help services. It's only between you and us. We are bound by our policies to protect the customer's identity and information. All your information, such as your names, phone number, email, order information, and so on, are protected. We have robust security systems that ensure that your data is protected. Hacking our systems is close to impossible, and it has never happened.
How our Assignment  Help Service Works
You fill all the paper instructions in the order form. Make sure you include all the helpful materials so that our academic writers can deliver the perfect paper. It will also help to eliminate unnecessary revisions.
2.      Pay for the order
Proceed to pay for the paper so that it can be assigned to one of our expert academic writers. The paper subject is matched with the writer's area of specialization.
3.      Track the progress
You communicate with the writer and know about the progress of the paper. The client can ask the writer for drafts of the paper. The client can upload extra material and include additional instructions from the lecturer. Receive a paper.
4.      Download the paper
The paper is sent to your email and uploaded to your personal account. You also get a plagiarism report attached to your paper.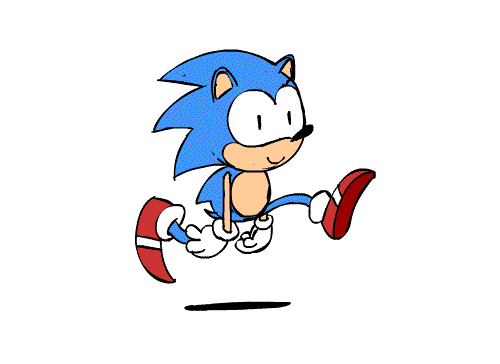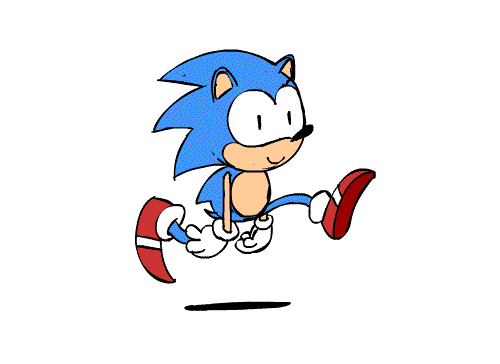 PLACE THIS ORDER OR A SIMILAR ORDER WITH US TODAY AND GET A PERFECT SCORE!!!
---