Computer-Based Training in Higher Learning, Post-Secondary Education and Military Training
Computer-Based Training is a growing trend that is becoming a phenomenon in a number of fields, such as higher education or military training. A plethora of businesses are taking part in this opportunity to let others know how effective or ineffective this method is for the students and teachers who take part in it on a regular basis. Through studying this topic, an individual is able to grasp how it has impacted society in all industries, especially with instruction. This paper uses a number of journals found from EbscoHost and many others. One will provide an overview, issues, trends, research and a summary of what is going on today with this particular topic.
Overview
A variety of dimensions are covered when it comes to education as well as training. Through this opportunity, objectives are met for the learner. Additional roles do occur, such as "promoting and facilitating enrollment into courses, availing the syllabus or program of instruction, posting and submitting assignments, email between instructors and fellow students…" (Wisher & Olson, 2003, p. 5).
The Internet is a tool that is considered quite powerful. This is especially true if it is done at a distance and the flexiblity that comes with it. These range from administering the course to teaching fully online (Wisher & Olson, 2003). A variety of "levels of use" are used as a means in which to achieve a certain goal (Wisher & Olson, 2003). One would have to recgonize them when evaluating the use of the Web, but are crucial in making sure that they are meeting the needs of students in any location in the world (Wisher & Olson, 2003).
When it comes to the factors, these are crucial when it comes to the learning environment (Wisher & Olson, 2003). Kahn mentioned at least eight dimensions that are worth disucssing. These include "pedagogical, technological, interface design, evaluation, management, resource support, ethical, and institutioanl" (Wisher & Olson, 2003, p.6). These are useful in a micro and macro way to supplement the classroom setting. At the micro level, this includes that of evaluation and design as well as technical reliability; however, at the macro level, one has to note that of programs that are done completely on the Internet, which does consist of those that are virtual universities (Wisher & Olson, 2003).
The implementation process is at its early stages. Regardless, a variety of institutions do take part in it, such as those that are educational, private, government or military based. As of 1999, at least 82% of those that are higher education institutions had the intention of increasing courses that are provided through their college or university through the Internet (Wisher & Olson, 2003). Not only that, but also in 2003, $11.4 billion is spent online for those who want to do training (Wisher & Olson, 2003). This does include 30% of those that do corporate education online (Wisher & Olson, 2003).
Issues
Many issues are worth noting when it comes to computer-based training. "These include the appropriateness of pedagogical practices and the bandwidth bottleneck for certain learner requests" (Wisher & Olson, 2003, p.6). When it comes to the perspective of the evaluation, one has to note that media comparisons does occur. This does include the historical findings on the effectiveness of those that are considered conventional. One has to pay attention also to the Web capabilities, especially if someone is tapping into them, and these are considered as a part of the findings that go with conventional computer-based learning (CBL) (Wisher & Olson, 2003).
Here are some more insights on the problems that go with computer-based training. A handful of employees are interested in wanting to do e-learning in their own home at their own convenience. Since people are busy, they are usually not motivated to do training at a private location with little support. Not only that, but also many would prefer to get paid during this entire process. Furthermore, individuals need much skill as well as experience to make this possible. Because of this, the training is considered quite expensive. Many could find it to become considered a waste of their time; consequently, the dropout rate is high. Since learning is considered a social activity, a select few will find it boring, which makes them not want to do the work. As a result, 10% of people utilize this method of learning (Information Design, Inc., 2004).
At least four areas are used when it comes to web-based training that can become difficult. The first is that of "leader-led or facilitated online learning" (Information Design, Inc., 2004, p.3). The instructor provides the support to the learner, and it is done at the university level. One needs to describe the disadvantages with this particular method. Someone has to remain online at all hours of the day and night. A certain kind of software package or license is required to make this possible. The ratio is not always consistent with the students and instructor for each course (Information Design, Inc., 2004).
Another area is that of "self-paced, web-based learning" (Information Design, Inc., 2004, p. 4). No instructor is needed for this kind of training, and the training is structured with formal lessons that are small. These include a series of objectives, activities and so forth. Some advantages are worth mentioning. The biggest is that the completion rate is low. Not only that, but also the fact that it can take between 40-60 hours to put together for the student. A person cannot interact with other classmates. Nothing is hands on for the activities because a lot of it is memeorization and mentally-based. If there is not system in place to track student performance, then there is no means in which to know if someone learned the information provided (Information Design, Inc., 2004).
One needs to consider online tutorials. Most of the time these consist of online documents that are avaialble online or in print, and are in PDF format. A person will have a lack of interaction as well as feedback, which could lead to no extrinsic motivation through this entire process (Information Design, Inc., 2004). "Online tutorials have a ver low usage and completion rate. Learners find online tutorials hard to find, hard to print, and difficult to follow" (Information Design, Inc., 2004, p.5).
The last area is that of "web-based electronic performance support systems (EPSS)" (Information Design, Inc., 2004, p.5). This is considered a short instruction that is available immediately for the student. A lot of it consists of showing more so than telling the individual how to do a specific task. The disdavantages are that learners do not get to interact with each other, and the rates of using it as well as completion are quite low. With the studies conducted over the years, people who does not understand the information will "ask, phone, try to figure it out themselves or read the manual" (Information Design, Inc., 2004, p.5).
Despite the difficulties that go into computer-based learning, one has to consider that injuries could arise from repetitive activities. A person could expereince strains and sprains because of the overuse of the tendons from typing. This is because of how the keyboard is used for typing, and the proper posture needed in order to preven injuries from occuring. An individual would have difficulty of meeting the necessary demands set forth because of having to modify his or her own activities through this entire process. For example, someone may not have the capabilities of lifting, gripping or typing anything because of the pain and swelling one expereinces on a regular basis; consequently, the employer will lose a plethora of money becauseo of having an employee who is incapacitated (Wilcox, 1989).
Trends
Many trends are worth considering when it comes to computer-based training. "Computers have been used for training purposes since the early 1960's; however, due to their versatility, a general trend has been established recently toward their use of delivery of instruction" (Williams & Zahed, 1996, p. 1). Computer-based training is cost-effective and becoming sophisticated as the years progress. They are easy to use, which makes it easy for a person to learn effectively on them. Through this, the training is more effective as well as efficient, and this makes the time reduced for an individual by 25-30%, despite the traditional classroom that has occurred over the years. Since active participation is required, the retention of the information is high from the subject-matter presented (Williams & Zahed, 1996).
The FAA has now joined this new fad as of May 1997. They use computers for training their pilots through specialized software and additional equipment to make this possible (United States Gernal Accounting Office, 1999). Additionally, "separate radios and navigational controls to the right of the computer monitor, a throttle, a steering yoke under the computer screen, and rudder pedals" (United States Gernal Accounting Office, 1999, p.5). This cost the FAA between $5,000-$10,000. Furthermore, a recently approved device used for training cost them as much as $40,000-$90,000. The instructor does sit with the student when he or she is training with the devices the FAA approves for the educational computer training. Sometimes a separate computer is used during this process, but the teacher is able to monitor and control the student's flight as well as plan out every detail for him or her at that particular time (United States Gernal Accounting Office, 1999).
For those that are educators, they too have noticed trends with computer-based training. The convenience of learning on the Web has stretched all the possible barriers that occur locally and globally. When it comes to distance learning, the Internet is used to deliver material to the learner, such as Word documents or PowerPoints. However, in other online environments, this is provided through hypertext, which allows the learner more opportunities to explore the information provided as well as to have much interactivity (Khalifa & Lam, 2002).
Research
One needs to discuss computer-based training. A variety of articles are available for a person to pick up and learn from in regards to e-learning currently. This field is growing, and the standards are in development as well as for others to agree on the various issues involved. A number of areas are worth considering when it comes to putting together a training program for those in an organizational setting. This begins with having a strategy in place. However, eight steps are crucial to have it run smoothly. These include linking the computer goals to that of the business. Management has to support the idea of it. A person will have to work with the IT department in order to develop and understanding of the baseline in regards to the technology that is provided in the workplace. This also does mean having standards established to make this possible. Through these methods, a plan is developed to handle the change necessary. Specifications are needed in order to determine what one needs to do with the computers for the training. The individuals involved have to figure out how to measure any results from their training program, and then a plan is needed for it to get rolled out for all employees in the company (Poe, 2007).
Over the years, training that is computer-based has strayed from its beginnings. This is because of the economic gains that come from it, which has cost the strategic aspect that goes with it. "Computer-based training has developed into quick-to-sell IT-only content libraries, bland Web course designs, and unfocused, minimally tailored solutions" (Poe, 2007, p.3). An investment in the technology is crucial as a means in which to have experience, so that the content is provided for the student (Poe, 2007).
The navy has found a way in which to convert their traditional classrooms to that of computer-based. This was done in order to make it cost-effective as well as provide a means of learning anytime and place. However, many preivous sstudies have questioned whether or not CBT reduces the instructional quality. The factors that impact this is that of inadequate metrics and how learning is transferred (Bowman, Crawford, & Mehay, 2009).
For the most part, students prefer face-to-face learning to mediated instruction, with "blended solutions" (a combination of the two) as a second choice. The parameters of effective CBT, as identified in the literature, were not present consistently in the SWOS-
at-Sea training. For example, interactivity, collaboration, and a supportive learning community are related to higher satisfaction and achievement, but interviews with SWOs
showed that they did not find the CBT engaging, interactive, or interesting. "Death by PowerPoint" was a common complaint (Bowman, Crawford, & Mehay, 2009).
Many organizations do depend on the OJT for their training in order to have the skills for their job. This does give them a reduction in costs, and the opportunity to transfer what was taught from one dimension to another. Much is in disagreement on what is considered effective (Bowman, Crawford, & Mehay, 2009). "In particular, structured (planned and systematic) OJT is preferred to unstructured OJT because it produces consistent training that ensures that training objectives are achieved" (Bowman, Crawford, & Mehay, 2009). What is considered unstructured is that of the SWOS at-Sea training. On many occasions, the students did feel quite frustrated or embarrassed to get put into a position without the necessary skills as well as knowledge to do their job well. Many did not believe that they were valued because of the poor training received; consequently, this was a deciding factor on whether or not they would remain in the Navy (Bowman, Crawford, & Mehay, 2009).
With all the research that is out there on the market, one has to mention current results. "The average affect size comparing Web-based instruction to conventional classroom instruction was .24, which means the 'average' student moved from the 50th to the 59th percentile" (Wisher & Olson, 2003, p. 7). With the small amount of studies that are available, the effect size tends to range from -.4-1.6. Earlier, this was considered much larger (Wisher & Olson, 2003). "In terms of instructional effectiveness, it appears that current practices in Web-based instruction lead to an improvement in learning compared to the classroom" (Wisher & Olson, 2003, p.7). However, when it comes to looking at the central tendency, this tends to fall short in regards to the traditional method. What is needed is to consist of having more research done in order to come up with a plausible conclusion (Wisher & Olson, 2003).
Summary
Computer-based technology has shaped the way everyone lives in society today. People are able to use it for training purposes in every industry, especially that of military, higher education and the government. Not enough research is done on the effectivness of this topic because this is considered quite subjective. At least this is from those that have conducted the studies needed to find out how well the computer has helped or hindered employees in the workplace setting (Kulik & Kulik, 1991). "To reach general conclusions reviewers must take into account the results from numerous studies carried out in different places" (Kulik & Kulik, 1991, p.8).
In fact, many evaluators have conducted many studies on whether or not these computer-based trainings actually do work. They can have many benefits that are produced from it. "It would be pointless to judge all CBI programs by a single outcome study as it would be to judge all textbooks, lectures, or films by a single comparison" (Kulik & Kulik, 1991, p.8). According to the reviews, the outcomes is generally positive. This is because the effectiveness is indicated by the teaching, which does manage to save the student much needed time. Furthermore, many of the learners were able to master the material, and that at least 94% favored this procedure (Kulik & Kulik, 1991).
A number of issues are worth mentioning. For example, an individal could risk having sprains and strains from the repetitive use of the computer use, and this could cost his or her employer much because of it (Wilcox, 1989). Not only that, but also the fact that people will have less interaction depending on the type of programs one is using at that time for their training, such as tutorial or self-paced (Williams & Zahed, 1996). These can hinder how much someone is motivated to stick with the program for their educational endeavors. Regardless, people may not finish what was started tu to the lack of interaction with others (Poe, 2007).
The trends show that computer software has taken away from the learning aspect of computer-based training. At least 10% are interested in this particular pedagogy, but the majority prefer the traditional approach (Information Design, Inc., 2004). However, the majority of professions are taking part in this opportunity to train their employees, especially those that are military-based, government, private and public (Bowman, Crawford, & Mehay, 2009). People are interested in learning how to get better at computers, and the necessary skills needed to transfer their knowledge from one location to another within and outside of a given company (Williams & Zahed, 1996).
References
Bowman, W.R., Crawford, A.M., & Mehay, S. (2009). An assessment of the effectiveness of computer-based training for newly commissioned surface warfare division officers. Naval Postgraduate School, 119.
Information Design, Inc. (2004). Issues in web-based training. 5.
Khalifa, M., & Lam, R. (2002). Web-based learning: Effects on learning process and outcome. IEEE Transactions on Education, 7.
Kulik, C.-L. C., & Kulik, J.A. (1991). Effectiveness of computer-based: An updated analysis. Computers in human behavior, 20.
Poe, K.J. (2007). The effectiveness of computer-based training education in corporate training. Bowie State University, 24.
United States Gernal Accounting Office. (1999). Aviation safety: Research supports limited use of personal computer aviation training devices for pilots. United States General Accounting Office, 51.
Wilcox. (1989). In practice. Training and Development, 6.
Williams, C.T., & Zahed, H. (1996). Computer-based training vs. traditional lecture: Effects on learning and retention . Business and Psychology, 15.
Wisher, R.A., & Olson, T.M. (2003). The effectiveness of web-based training. U.S. army research institute for the behavioral and social sciences, 34.
---
Are you busy and do not have time to handle your assignment? Are you scared that your paper will not make the grade? Do you have responsibilities that may hinder you from turning in your assignment on time? Are you tired and can barely handle your assignment? Are your grades inconsistent?
Whichever your reason is, it is valid! You can get professional academic help from our service at affordable rates. We have a team of professional academic writers who can handle all your assignments.
Plagiarism free papers
Timely delivery
Any deadline
Skilled, Experienced Native English Writers
Subject-relevant academic writer
Adherence to paper instructions
Ability to tackle bulk assignments
Reasonable prices
24/7 Customer Support
Get superb grades consistently
Online Academic Help With Different Subjects
Literature
Students barely have time to read. We got you! Have your literature essay or book review written without having the hassle of reading the book. You can get your literature paper custom-written for you by our literature specialists.
Finance
Do you struggle with finance? No need to torture yourself if finance is not your cup of tea. You can order your finance paper from our academic writing service and get 100% original work from competent finance experts.
Computer science
Computer science is a tough subject. Fortunately, our computer science experts are up to the match. No need to stress and have sleepless nights. Our academic writers will tackle all your computer science assignments and deliver them on time. Let us handle all your python, java, ruby, JavaScript, php , C+ assignments!
Psychology
While psychology may be an interesting subject, you may lack sufficient time to handle your assignments. Don't despair; by using our academic writing service, you can be assured of perfect grades. Moreover, your grades will be consistent.
Engineering
Engineering is quite a demanding subject. Students face a lot of pressure and barely have enough time to do what they love to do. Our academic writing service got you covered! Our engineering specialists follow the paper instructions and ensure timely delivery of the paper.
Nursing
In the nursing course, you may have difficulties with literature reviews, annotated bibliographies, critical essays, and other assignments. Our nursing assignment writers will offer you professional nursing paper help at low prices.
Sociology
Truth be told, sociology papers can be quite exhausting. Our academic writing service relieves you of fatigue, pressure, and stress. You can relax and have peace of mind as our academic writers handle your sociology assignment.
Business
We take pride in having some of the best business writers in the industry. Our business writers have a lot of experience in the field. They are reliable, and you can be assured of a high-grade paper. They are able to handle business papers of any subject, length, deadline, and difficulty!
Statistics
We boast of having some of the most experienced statistics experts in the industry. Our statistics experts have diverse skills, expertise, and knowledge to handle any kind of assignment. They have access to all kinds of software to get your assignment done.
Law
Writing a law essay may prove to be an insurmountable obstacle, especially when you need to know the peculiarities of the legislative framework. Take advantage of our top-notch law specialists and get superb grades and 100% satisfaction.
What discipline/subjects do you deal in?
We have highlighted some of the most popular subjects we handle above. Those are just a tip of the iceberg. We deal in all academic disciplines since our writers are as diverse. They have been drawn from across all disciplines, and orders are assigned to those writers believed to be the best in the field. In a nutshell, there is no task we cannot handle; all you need to do is place your order with us. As long as your instructions are clear, just trust we shall deliver irrespective of the discipline.
Are your writers competent enough to handle my paper?
Our essay writers are graduates with bachelor's, masters, Ph.D., and doctorate degrees in various subjects. The minimum requirement to be an essay writer with our essay writing service is to have a college degree. All our academic writers have a minimum of two years of academic writing. We have a stringent recruitment process to ensure that we get only the most competent essay writers in the industry. We also ensure that the writers are handsomely compensated for their value. The majority of our writers are native English speakers. As such, the fluency of language and grammar is impeccable.
What if I don't like the paper?
There is a very low likelihood that you won't like the paper.
Reasons being:
When assigning your order, we match the paper's discipline with the writer's field/specialization. Since all our writers are graduates, we match the paper's subject with the field the writer studied. For instance, if it's a nursing paper, only a nursing graduate and writer will handle it. Furthermore, all our writers have academic writing experience and top-notch research skills.
We have a quality assurance that reviews the paper before it gets to you. As such, we ensure that you get a paper that meets the required standard and will most definitely make the grade.
In the event that you don't like your paper:
The writer will revise the paper up to your pleasing. You have unlimited revisions. You simply need to highlight what specifically you don't like about the paper, and the writer will make the amendments. The paper will be revised until you are satisfied. Revisions are free of charge
We will have a different writer write the paper from scratch.
Last resort, if the above does not work, we will refund your money.
Will the professor find out I didn't write the paper myself?
Not at all. All papers are written from scratch. There is no way your tutor or instructor will realize that you did not write the paper yourself. In fact, we recommend using our assignment help services for consistent results.
What if the paper is plagiarized?
We check all papers for plagiarism before we submit them. We use powerful plagiarism checking software such as SafeAssign, LopesWrite, and Turnitin. We also upload the plagiarism report so that you can review it. We understand that plagiarism is academic suicide. We would not take the risk of submitting plagiarized work and jeopardize your academic journey. Furthermore, we do not sell or use prewritten papers, and each paper is written from scratch.
When will I get my paper?
You determine when you get the paper by setting the deadline when placing the order. All papers are delivered within the deadline. We are well aware that we operate in a time-sensitive industry. As such, we have laid out strategies to ensure that the client receives the paper on time and they never miss the deadline. We understand that papers that are submitted late have some points deducted. We do not want you to miss any points due to late submission. We work on beating deadlines by huge margins in order to ensure that you have ample time to review the paper before you submit it.
Will anyone find out that I used your services?
We have a privacy and confidentiality policy that guides our work. We NEVER share any customer information with third parties. Noone will ever know that you used our assignment help services. It's only between you and us. We are bound by our policies to protect the customer's identity and information. All your information, such as your names, phone number, email, order information, and so on, are protected. We have robust security systems that ensure that your data is protected. Hacking our systems is close to impossible, and it has never happened.
How our Assignment  Help Service Works
You fill all the paper instructions in the order form. Make sure you include all the helpful materials so that our academic writers can deliver the perfect paper. It will also help to eliminate unnecessary revisions.
2.      Pay for the order
Proceed to pay for the paper so that it can be assigned to one of our expert academic writers. The paper subject is matched with the writer's area of specialization.
3.      Track the progress
You communicate with the writer and know about the progress of the paper. The client can ask the writer for drafts of the paper. The client can upload extra material and include additional instructions from the lecturer. Receive a paper.
4.      Download the paper
The paper is sent to your email and uploaded to your personal account. You also get a plagiarism report attached to your paper.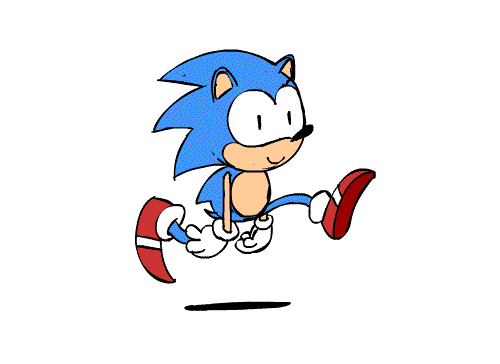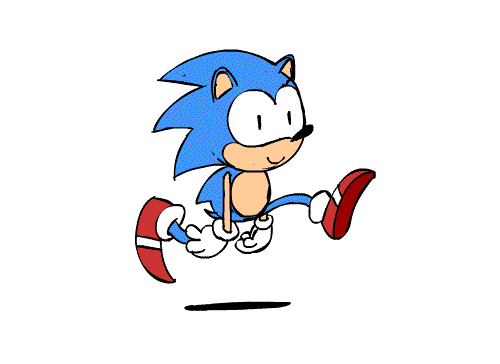 PLACE THIS ORDER OR A SIMILAR ORDER WITH US TODAY AND GET A PERFECT SCORE!!!
---