Whiteness
An illusory correlation occurs when there is an observance of an expected relationship between variables and in fact this relationship does not exist (Chapman, 1967). One of the most common examples of this occurs when people stereotype; when people form false associations between membership in a particular group and novel behaviors that are typically negative and tend to be the focus of one's attention (Hamilton and Gifford 1976). With the mapping of the concept of race itself.
One of the consequences of mapping the human genome has been that genetics and science has gone on to conform something many often said but perhaps few were really convinced of: qualities such as "whiteness" are cultural constructions and the concept of "race" itself may also be a cultural construction. Instead of representing an actual biological distinction perhaps it is our political ideologies, economic systems, and other social constructions that invent concept of biologically-based racial categories (Lindee et al. 2003). For quite some time scientists have been trying to determine the genetic basis of race and the findings suggest that genetic differences between so — called "racial groups" are nonexistent. This finding really should not be surprising when one looks at the traditional measurement devices to separate people into different races. Some define race by skin color, some by facial features, some by hair texture, and some by other means; however the defining way to measure racial differences would boil down to finding tangible genetic differences between groups. The evidence is not there.
The interesting thing here is that what is considered "black" in one country may not be considered "black" in the year 1940 is different than what is considered black in the year 2012. For one to have a scientific classification of race it must be generalizable, consistent, and reproducible. If none of those apply to the classification system then all that is left is junk science or no science at all (Lindee et al. 2003). In terms of a viable biological scientific designation of "race" there really has never been such a concept, even after the mapping of the human genome. More recent findings may have changed the game slightly. For instance, Spielman et al. (2007) collected the gene sequences of a particular white blood cell from Asians and people from European descent and measured expression levels of those genes. The genes themselves didn't differ between the two groups; however, their expression did. The expression was determined by single nucleotide polymorphisms (called SNPs) in the regulator genes that determine how much of it genes product is produced. Over a quarter of the genes appear to have different levels of expression in Asians and those of European descent. So it may not be the genes that are different but the way they act differ among different races. However, much more research needs to be performed to determine if this is a genetic discrepancy between the so-called races. The designation of race is still a socially constructed designation and at this time itself may represent an illusory correlation between skin color and other superficial physical features and stereotyped categories. However, promoting the idea that one is of a certain race inherently specifies that there is a real biological difference between their in-group and out-groups. Any notion of "race" promotes the belief that these racial differences are not socially constructed, but indeed are real differences.
The notion of "racial superiority" is not a new one. The eminent sociologist William G. Sumner (1906) designated the term ethnocentrism after repeatedly observing the tendency for people to differentiate between other people like them and people that were not like them but in some way stood out. Sumner defined this tendency of being ethnocentric as one where people believe their own group is the center of everything, rate others in relation to their own characteristics, and foster the belief that one's own group is superior to other groups. Sumner's (1906) definition of ethnocentricity led many scientists to develop techniques that they hoped would somehow isolate them from this tendency when evaluating people from different cultures.
What the above findings mean is that the concept of "race" is largely social-constructed and therefore the commonalities of the experience of being white or black are themselves social constructions. Allen (1994) in discussing "whiteness" certainly takes this position. He states that when any group of diverse individuals with European, North American, or South Africa ancestry labels itself as the "white race" such a designation is not part of one's genetic evolution. The designation of whiteness or the identification with being Caucasian or part of "the white race" is a political invention and therefore does not fall under the scrutiny of the biological sciences such as genetics. Instead this designation is in the domain of social scientists and is an appropriate objective study for social activists. Therefore, the concept of a "racial identity" is a social construction that does not exist independently from the societies that designate it.
Contrast this with Tannoch-Bland (1998) who associates "whiteness" with "white race privilege." To her, being white in Australia (whiteness) automatically infers white race privilege which she admits is invisible, unearned, undesirable, and systematic in nature. "Whiteness" infers a type of social dominance not based on social constructions, but instead based on past acts of "white race privilege" fostered by white people. Although she does not openly address the issue of race as an independent, biological, and inherent division in humans it is clear that she does not associate being white or having "white race privilege" as a social construction. Instead belonging to a particular race is a biological phenomenon. This is problematic, because if we do not agree with Allen that the concept of race is a social construction, but instead infer that racial differences are indeed real entities, there is a problem in denying or discrediting the notion that having one set of biological features is advantageous or better than having another set of biological features. In other words, if race is indeed an evolutionary fact, then social biologists are free to claim that racism and discrimination are valid behaviors that occur in the spirit of survival. Tannoch-Bland's social argument is that racism is bad (what person in their right mind would argue that racism is good); however, by not formally acknowledging that racism is a social construction it becomes very hard to discount racism as functional, because people naturally tend to lean towards stereotyping others. If indeed evolution is a scientific fact then you can accept the notion that racism is obligatory and also assume that genetic and biological differences between races reflect different paths of evolutionary development. Racism may be "bad" but it is also natural. Even if race is not biologically-based humans typically find differences in each other that lead to stereotyping and exploitation.
There is an inherent need in people to come together in groups based on some set of perceived similarities and to segregate themselves from those that are perceived as different from them. A large body of research in social psychology known as "minimal groups research" confirms this, where group membership is established on the basis of some innocuous and trivial perceived similarity that actually may not exist. When these minimal groups are established, people inherently tend to favor and bolster people who are perceived to be similar to them (the in-group) and to avoid and even belittle those not like them (the out-group; Tajfel 1970). In-group — out-group bias refers to the preference and affinity for one's in-group over the out-group (Tajfel 1970).
Allen (1994) is quick to point out that concept of "race" in the scientific meaning where group-identifying physical characteristics are the product of long-term isolated "inbreeding" of those with particular genetic traits, is not in any way related to the concept of "race relations" whatever that particular term is designated to mean. Allen cites anthropologists, evolutionary biologists, and other scientists to support the notion that evolutionary differences and inherent biological racial differences are not related to the current stratification based on ethnic differences or racial differences as they are established in societies. For Allen race has nothing to do with racism, to connect the two would be to in some way justify a deplorable practice. Allen believes that the study of evolution is a disclaimer of the historical practice of racism.
Tannoch — Bland (1998) on the other hand supports the notion that "white privilege" is invisible and unearned. It is invisible in the sense that white people do not actually recognize "white privilege" and unearned in the sense that white people have done nothing to earn the privileges they enjoy in Australia. The notion that privilege is unearned and invisible is more consistent with the notion that it is inherent in some sense than it is socially constructed. By its very nature a social constructed hierarchy of racial differences would have some historical evidence to support the current status quo. In this case, Tannoch — Bland seems to refuse to acknowledge the historical fact that when white people came to Australia they were technologically superior to the indigenous peoples and were able to take advantage of their superiority. This state of affairs, where one group has technological advantages over another group and subjugates them to their will, is the basis for imperialism. Tannoch — Bland's sentiment is probably in the right place, but her designation that "white privilege" is invisible and unearned leaves her other assumptions vulnerable. In fact, whites were very straightforward regarding their right to be superior to indigenous peoples they met in their explorations. Tannoch — Bland's list of 47 benefits that she states are the results of white privilege infer a type of racial superiority of one group over the other. If these "white privilege" benefits were suddenly applied equally to the out — group, the indigenous people of Australia, that action alone would be confirming that the mores and values of whites are inherently superior to those of the indigenous peoples. Why is it safe to assume that the out-group wants to be like us? Because we are superior and we all know that everyone wants to be like the superior group. It becomes problematic for the notion of "racial equality" when a group declares that there is set of universal rights and privileges that transcend culture. If these so — called universal rights are indeed exercised by one group who can somehow suppress these rights in another group, the dominant group must have some specific advantage over the suppressed group. If such an advantage is invisible and unearned it must be inherent.
Allen (1994) takes a much more practical view of "whiteness" then does Tannoch — Bland by recognizing that racial differences are social constructions. In much the same way the minimal groups research has identified that the basis for segregation, discrimination, and racist viewpoints are based on an inherent human need to identify with like individuals and to separate oneself from unlike individuals who may threaten one's personal or group identity. Tannoch — Bland purports the notion that racism is fundamental to Australian society and embedded in history and the Australian way of life. She believes that by exposing white race privilege to one another people can begin to dismantle the social constructs that foster racism and unlearn racism. Allen's viewpoint is that racism cannot be unlearned if it is a social construction and any compromise in the current status quo will inherently produce some form of discrimination based on racial differences. Allen does not take the same Pollyanna viewpoint that Tannoch — Bland seems to support. Because racism and the concept of race are social constructions based on an inherent need to identify with like individuals and to eschew contact with individuals different from us, racism can never be unlearned. What can be unlearned, or at least altered, is discrimination.
Gordon Allport (1954), the famous social psychologist, was one of the first formal researchers to differentiate between the terms "racism" and "discrimination." According to Allport racism referred to an attitude or belief that a person or a group of people are in some way inferior to oneself or one's particular in — group due. These groups are formed based on perceived ethnic or racial differences. In this respect racism, refers to an attitude or belief system and not to a personal or social practice based on this belief. Discrimination, is the result of racism. Discrimination involves treating and out — group member or an entire out — group in a harmful or destructive manner based on their differences. Understanding Allport's designation between the two and combining it with Allen's (1994) notion that race is a social construction, we would then have to assume that discrimination is a learned practice and that anything learned can be unlearned or at least altered. Allport (1954) believed that racism itself was learned, and it certainly is most likely true that we learn from our social groups what particular differences are important in identifying in — groups and out — groups; however, minimal group research has suggested that we have an inherent tendency to look for differences in others, categorize groups based on these differences, and form the notion of in — groups and out — groups based on these differences. Typically so-called racial features are often clear and concrete physical boundaries between groups such as skin color (but not always). Because any group that we personally belong to must be superior just because we belong to it, there is a tendency for in-group members to develop attitudes of superiority based on such differences.
However as Allen (1994) notes, whiteness, like other racial categories, is not a stable characteristic. One can look through the annals of history and see a time in America where people of Irish or Italian dissent were not considered "white"; however, such a distinction is no longer prevalent. Likewise, one would expect that the concept of "race" itself would not be a concrete, stable designation. Even the view of whiteness and what it means to be white is redefined as Tannoch — Bland (1998) inadvertently illustrates. Tannoch — Bland (1998) certainly means well but misconstrues the meaning of racism and discrimination as being something that just happened because of racial differences in groups. Because the concept of race is a socially constructed concept it will change over time; however, because racism is an attitude that reflects an inherent self — serving bias, racism in one form or another, consciously expressed or unconsciously expressed, will always be present. Being aware of one's tendency to categorize and stereotype can help with understand and identify the issue, but in order to begin to understand and correct discrimination it is important to understand how these tendencies develop and relate to the current world situation.
References
Allen, T.W. 1994. The invention of the white race (Vol. 1). London and New York: Verso.
Allport, G.W. 1954. The nature of prejudice. Cambridge, Mass: Addison-Wesley.
Chapman, L. 1967. Illusory correlation in observational report. Journal of Verbal Learning and Verbal Behavior 6 (1), pp. 151 — 155.
Hamilton, D and Gifford, R. 1976. Illusory correlation in interpersonal perception: A cognitive basis of stereotypic judgments. Journal of Experimental Social Psychology 12 (4), pp. 392 — 407.
Lindee, M.S., Goodman, A.H., and Heath D. 2003. Anthropology in an age of genetics: Practice, discourse, and critique. In Goodman, A.H. et al. eds. Genetic nature/culture: Anthropology and science beyond the two-culture Divide. Los Angeles: University of Los Angeles Press, pp. 1-22.
Spielman, R.S., Bastone, L.A., Burdick, J.T., Morley, M., Ewens, W.J. And Cheung, VG. 2007. Common genetic variants account for differences in gene expression among ethnic groups. Nature Genetics 39, pp. 226 — 231.
Sumner, W.G. 1906. Folkways. New York: Ginn.
Tajfel, H. (1970). Experiments in intergroup discrimination. Scientific American 223, pp. 96-102.
Tannoch-Bland, J. 1998. Identifying white race privilege. In Bringing Australia together: The structure and experience of racism in Australia. Wooloongabba, Qld: The Foundation for Aboriginal and Islander Research Action, pp. 33-38.
---
Are you busy and do not have time to handle your assignment? Are you scared that your paper will not make the grade? Do you have responsibilities that may hinder you from turning in your assignment on time? Are you tired and can barely handle your assignment? Are your grades inconsistent?
Whichever your reason is, it is valid! You can get professional academic help from our service at affordable rates. We have a team of professional academic writers who can handle all your assignments.
Plagiarism free papers
Timely delivery
Any deadline
Skilled, Experienced Native English Writers
Subject-relevant academic writer
Adherence to paper instructions
Ability to tackle bulk assignments
Reasonable prices
24/7 Customer Support
Get superb grades consistently
Online Academic Help With Different Subjects
Literature
Students barely have time to read. We got you! Have your literature essay or book review written without having the hassle of reading the book. You can get your literature paper custom-written for you by our literature specialists.
Finance
Do you struggle with finance? No need to torture yourself if finance is not your cup of tea. You can order your finance paper from our academic writing service and get 100% original work from competent finance experts.
Computer science
Computer science is a tough subject. Fortunately, our computer science experts are up to the match. No need to stress and have sleepless nights. Our academic writers will tackle all your computer science assignments and deliver them on time. Let us handle all your python, java, ruby, JavaScript, php , C+ assignments!
Psychology
While psychology may be an interesting subject, you may lack sufficient time to handle your assignments. Don't despair; by using our academic writing service, you can be assured of perfect grades. Moreover, your grades will be consistent.
Engineering
Engineering is quite a demanding subject. Students face a lot of pressure and barely have enough time to do what they love to do. Our academic writing service got you covered! Our engineering specialists follow the paper instructions and ensure timely delivery of the paper.
Nursing
In the nursing course, you may have difficulties with literature reviews, annotated bibliographies, critical essays, and other assignments. Our nursing assignment writers will offer you professional nursing paper help at low prices.
Sociology
Truth be told, sociology papers can be quite exhausting. Our academic writing service relieves you of fatigue, pressure, and stress. You can relax and have peace of mind as our academic writers handle your sociology assignment.
Business
We take pride in having some of the best business writers in the industry. Our business writers have a lot of experience in the field. They are reliable, and you can be assured of a high-grade paper. They are able to handle business papers of any subject, length, deadline, and difficulty!
Statistics
We boast of having some of the most experienced statistics experts in the industry. Our statistics experts have diverse skills, expertise, and knowledge to handle any kind of assignment. They have access to all kinds of software to get your assignment done.
Law
Writing a law essay may prove to be an insurmountable obstacle, especially when you need to know the peculiarities of the legislative framework. Take advantage of our top-notch law specialists and get superb grades and 100% satisfaction.
What discipline/subjects do you deal in?
We have highlighted some of the most popular subjects we handle above. Those are just a tip of the iceberg. We deal in all academic disciplines since our writers are as diverse. They have been drawn from across all disciplines, and orders are assigned to those writers believed to be the best in the field. In a nutshell, there is no task we cannot handle; all you need to do is place your order with us. As long as your instructions are clear, just trust we shall deliver irrespective of the discipline.
Are your writers competent enough to handle my paper?
Our essay writers are graduates with bachelor's, masters, Ph.D., and doctorate degrees in various subjects. The minimum requirement to be an essay writer with our essay writing service is to have a college degree. All our academic writers have a minimum of two years of academic writing. We have a stringent recruitment process to ensure that we get only the most competent essay writers in the industry. We also ensure that the writers are handsomely compensated for their value. The majority of our writers are native English speakers. As such, the fluency of language and grammar is impeccable.
What if I don't like the paper?
There is a very low likelihood that you won't like the paper.
Reasons being:
When assigning your order, we match the paper's discipline with the writer's field/specialization. Since all our writers are graduates, we match the paper's subject with the field the writer studied. For instance, if it's a nursing paper, only a nursing graduate and writer will handle it. Furthermore, all our writers have academic writing experience and top-notch research skills.
We have a quality assurance that reviews the paper before it gets to you. As such, we ensure that you get a paper that meets the required standard and will most definitely make the grade.
In the event that you don't like your paper:
The writer will revise the paper up to your pleasing. You have unlimited revisions. You simply need to highlight what specifically you don't like about the paper, and the writer will make the amendments. The paper will be revised until you are satisfied. Revisions are free of charge
We will have a different writer write the paper from scratch.
Last resort, if the above does not work, we will refund your money.
Will the professor find out I didn't write the paper myself?
Not at all. All papers are written from scratch. There is no way your tutor or instructor will realize that you did not write the paper yourself. In fact, we recommend using our assignment help services for consistent results.
What if the paper is plagiarized?
We check all papers for plagiarism before we submit them. We use powerful plagiarism checking software such as SafeAssign, LopesWrite, and Turnitin. We also upload the plagiarism report so that you can review it. We understand that plagiarism is academic suicide. We would not take the risk of submitting plagiarized work and jeopardize your academic journey. Furthermore, we do not sell or use prewritten papers, and each paper is written from scratch.
When will I get my paper?
You determine when you get the paper by setting the deadline when placing the order. All papers are delivered within the deadline. We are well aware that we operate in a time-sensitive industry. As such, we have laid out strategies to ensure that the client receives the paper on time and they never miss the deadline. We understand that papers that are submitted late have some points deducted. We do not want you to miss any points due to late submission. We work on beating deadlines by huge margins in order to ensure that you have ample time to review the paper before you submit it.
Will anyone find out that I used your services?
We have a privacy and confidentiality policy that guides our work. We NEVER share any customer information with third parties. Noone will ever know that you used our assignment help services. It's only between you and us. We are bound by our policies to protect the customer's identity and information. All your information, such as your names, phone number, email, order information, and so on, are protected. We have robust security systems that ensure that your data is protected. Hacking our systems is close to impossible, and it has never happened.
How our Assignment  Help Service Works
You fill all the paper instructions in the order form. Make sure you include all the helpful materials so that our academic writers can deliver the perfect paper. It will also help to eliminate unnecessary revisions.
2.      Pay for the order
Proceed to pay for the paper so that it can be assigned to one of our expert academic writers. The paper subject is matched with the writer's area of specialization.
3.      Track the progress
You communicate with the writer and know about the progress of the paper. The client can ask the writer for drafts of the paper. The client can upload extra material and include additional instructions from the lecturer. Receive a paper.
4.      Download the paper
The paper is sent to your email and uploaded to your personal account. You also get a plagiarism report attached to your paper.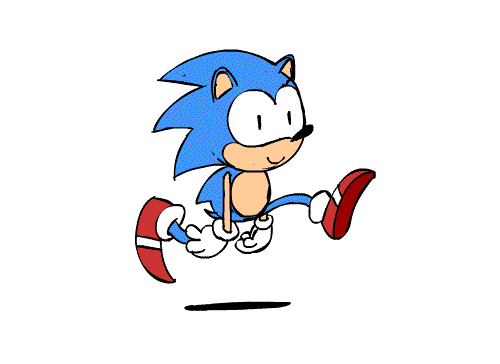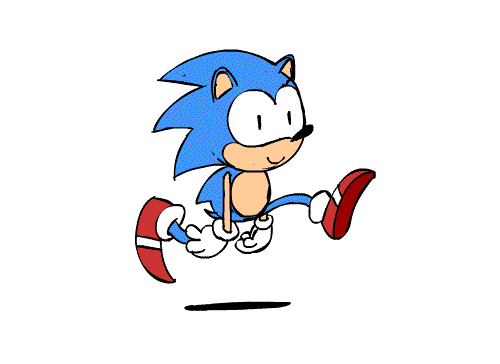 PLACE THIS ORDER OR A SIMILAR ORDER WITH US TODAY AND GET A PERFECT SCORE!!!
---