Bridging the Gap between Understanding and Implementation of Distance Learning
Problem Statement
Distance learning can be a rewarding experience for many adult learners who look to further their education while maintaining multiple roles such as parenting, caring for the elderly, and/or working full time (Felasca, 2011). While many adult learners are returning to school to further their education, there are multiple factors that influence their inability to succeed in distance learning such as the lack of family support, finances, motivation, employment and course satisfaction (Parker & Choi, 2009). Ghaffari (2011) suggests that self-motivation is one of the driving factors for the adult learner and their success in distance learning. Additionally, learning styles such as visual, auditory and hands-on learning play an important role in the educational experience of adult learners (Cox, 2008).
The focus of this study is to identify ways to improve and/or eliminate these challenges as well as examine the various learning styles that may contribute to the success of a distance learning student. By overcoming these barriers, the adult learner will be in a better position to successfully contribute to their quality of life by improving their income, increasing self-gratification and establishing self-efficacy.
This study will also examine ways the adult learner can incorporate a distance learning program into their everyday lives which include working, parenting and handling family issues.  It is important for students to be able to transfer their knowledge from the institution to the workplace. This is one of the most successful impacts that distance learning can have on the adult learner. Pattison (2004) indicated that adult learners may be more successful with distance learning if they are exposed to a non-traditional way of thinking about distance learning.  A non-traditional way of thinking about distance learning can be represented by a couple of factors: cultural diversity or the way we understand the value and beliefs of others, changes in technology like software programs, virtual programs, and hand-held devices. Kaas (2010) identifies technology as one of the key roles of responsibility for students' success in online learning.
The population of adult learners with whom I engage on a continual basis demonstrates the need for an improved quality of life due to their multiple roles such as being a parent, a spouse, caregiver or member of their community.  Most of this population consists of females that are single parents and are dependent upon the government for support for their families. These individuals are at a socio-economic disadvantage and demonstrate difficulty in understanding how to utilize the resources at their disposal for distance learning.  The computer literacy level for these individuals is also very low. Because of these challenges, understanding how to effectively engage in a distance learning program is challenging and costly to these individuals and causes them to remain at risk for a diminished quality of life (personal communication, April 11, 2012).
The rationale of the Local Problem and Purpose of the Study
The purpose of this study is to identify ways to make the connection in understanding the components and processes of a distance learning program and implementing the resources available for distance learning programs.  At present, adult learners are dropping out of or discontinuing their education initiatives due to barriers such as overcrowded classrooms, lack of understanding, the inability to navigate technologically in the traditional classroom setting, lack of planning for educational endeavors (Postek, Ledzinska, & Czarkowski, 2010).   According to an administrator at a local community college in a medium-sized city in the south, there are a significant problem of retention in their Adult Basic Education (ABE) online classes (personal communication, September 16, 2011). While I do not work at the community college, many of the adult learners that I engage with on a continual basis are considering attending this community college in an effort to meet the need of improving their quality of life. This study will examine the challenging factors of distance education from the adult learners' perspective as it relates to their challenges that cause them to be unsuccessful in a distance learning program.
As a result, distance learning is rapidly becoming a widely known medium for education delivery via the internet (Bolliger & Wasilik, 2009).  Satisfaction is expected among adult learners even though they confront the above-referenced barriers (Felasca, 2011). Various groups of adult learners that I assist with establishing vocational and work-force readiness skills have expressed an interest in understanding how to successfully navigate a distance learning program.  This has become the driving force for this study.  The overall concern is being able to help these adult learners with maximizing their opportunity for furthering their education via a distance learning program without failing to fulfill multiple roles such as being a single parent, taking care of dependents, lack of education and unemployment.
Literature Review
a) Theoretical Framework
This study will put together theories of distance learning, use of technology and practical challenges of the adult learners to create a system of ideas that will connect the knowledge of implementing distance learning and being able to manage work, home life, and education.
By understanding the challenges and successes of students in distance learning courses, I will help contribute to a better understanding of how to reach the desired outcome of distance learning programs.  Looking at this from the student perspective will assist with identifying the gap in connecting personal abilities and guidance from school advisors in an effort to be successful in distance learning programs.  In society today, it is important that adult learners be able to effectively expand the workforce by becoming more competitive with their use of technology skills (Enyon & Helsper, 2010).
b) Current research literature
Technology advancement and the need for personal success have prompted the need to address the challenges of adult literacy. Suggesting that adults are motivated to fulfill their goals through self-motivation is important to the planning process of their educational endeavors (Ghaffari, 2011). Similarly, Postek, Ledzinska, & Czarkowski (2010) suggest that it is important for adult learners to plan their educational venture to achieve the goals of being an adult learner. However, in order to plan successfully, it is important for adult learners to understand how to overcome obstacles such as low or no income, family problems, illiteracy, and low self-esteem.  In addition, adult learners who are at a socio-economic disadvantage should participate in government support programs that will have a positive influence on them and increase self-efficacy.  For this reason, there is an increased need to examine the external and internal barriers to adult learning that present unwanted distance education experience (Felasca, 2011).
The success in distance learning depends largely on the adult student's contributions. Bolliger & Wasilik (2009) indicate that there is an expectation that there will be both student and faculty satisfaction with online distance education where the faculty can inspire the adult learner in ways such as encouragement and enthusiasm. Although support in a distance learning program can be demonstrated by a student to a student-mentor relationship (Boyle, Kwon, Ross, & Simpson, 2010), the overall outcome of the program relies heavily on the student.  These thoughts are indicative of what the adult learners are expecting throughout their distance learning experience. Student perceptions of their institutions play an important role in the retention and success of a distance learning program (Nichols, 2010), particularly as it relates to the culture of the institution.
Demps, Cifuentes, & Lincoln (2011) depict educational technology as the rationale and motivation for teaching via online learning. This theory reflects the motivation (responsibility) of the educator, which ultimately contributes to the adult learners' experience and will eventually have an impact on the workforce where they work.  In the same fashion, Thomas (2009) suggests that in order to continue positive motivation, it is important to have a weekly face-to-face check-in with the educators to keep the adult learner motivated.
Organization in any task is important to the success of its completion, this includes distance learning.  Omar, Kalulu, & Belmasrour (2011) discuss the importance of effectively organizing online courses in an effort to contribute to the overall success of a distance learning program.  If the adult learner can sense that the online program is not organized, it may cause them to become discouraged or hesitant in working towards completing the program. If the adult learner experience is not a rewarding outcome, it can hinder their abilities to be improving their financial and personal goals as well as have a negative impact on the workforce through reduction of qualified persons.
Nevertheless, adult learners' success in a distance learning program can be measured via feedback by the faculty who participate in the program.  For this reason, feedback should be constructive enough to aid the adult learner in making the best decision to move towards successfully completing their program. Additionally, in an effort to aid in motivation and retention, instructors need to have to mark guides to assist with the feedback process (Chetwynd &Dobbyn, 2011). These marking guides will help faculty ensure that all areas are covered. The controversy surrounding the feedback theory as Omar, Kalulu, & Belmasrour (2011) provides is the adult learners ability to be able to accept constructive feedback, process it and move on to do better.
Additionally while recognizing the fact that adult learners have many learning styles, the use of technology in the distance learning environment plays an important role in establishing their attitudes towards higher education (Cox, 2008). Success in distance learning includes having the ability to effectively utilize technology-based work functions such as email, internet, mobile to mobile devices and other various media communications (Miller, Shrum, & Sooryamoorthy, 2008). This specifically relates to the use of technology in distance learning and at the workplace (Thomas, 2009). Even though these functions are not utilized in every work setting, most often the adult learner will want to be able to successfully utilize these functions for personal gain. Adult learners must be able to transfer knowledge from the classroom to the workplace (Hansen, 2008) in order to improve their financial and personal goals.
Kaas (2010) indicates that students have more responsibility for their learning and educators have the responsibility to opening the door to the learning resources (organize for the distance learning). This level of accountability will assist the adult learner in having both a positive attitude and experience in a distance learning program.  However, the use of technology-based programs is an essential part of the implementation process of distance learning and is much needed by adult learners who do not have the ability to attend class in a brick and mortar setting (Ghaffari, 2011). This is primarily because distance learning is based on online learning.  Accordingly, it is important for the adult learner to understand how to utilize the technological components of distance learning.
 Research questions
a) Does successful completion of distance learning improve the life quality of adult learners?
b) What are the common barriers to distance learning?
c) What role does technology play in successful distance learning?
d) What role does the educator have in distance learning?
e) How can an adult learner improve the success of the distance learning programs?
Description of Proposed Research Methods
A qualitative research design will be utilized to conduct this study.  More specifically, surveys, interviews, and observation will be utilized on individuals who are enrolled in or seeking to enroll in a distance learning program to improve their socio-economic status.  The survey will be designed to reflect the participants' understanding of the components of a distance learning program and measure their ability to implement a distance learning program in their lives. According to Lodico, Spaulding, and Voegtle (2010), surveys, interviews, and observations are common approaches in a qualitative study.  Additionally, the Behaviorist and Humanist theories will be measured via observation of the participants with a focus on motivation and their environment.  The qualitative research design will allow the study to give insight as to whether or not the participant's socio-economic status will be improved and if the understanding of technology will aid in the overall success of the distance learning program.
Analysis of the data will include coding themes and small integral pieces of data establishing their connections. It is important to give a rich, thick description of the analyzed data in an effort to highlight ordinary aspects of everyday life (Lodico, Spaulding & Voegtle, 2010). This is ideal for this study specifically because of the potential varied emotions and feelings that are attached with the success of completing a distance learning program.
References
Bolliger, D., & Wasilik, O. (2009). Factors influencing faculty satisfaction with online teaching and learning in higher education. Distance Education, 30(1), 103-116. Retrieved from http://cohortresearch.wiki.westga.edu
Boyle, F., Kwon, J., Ross, C., & Simpson, O. (2010). Student-student mentoring for retention and engagement in distance education. Open Learning, 31(1), 93-113.
Chetwynd, F., & Dobbyn, C. (2011). Assessment, feedback and marking guides in distance education. Faculty of Mathematics, Computing, and Technology, 26(1), 67-78.
Cox, T. (2008). Learning styles and students' attitudes toward the use of technology in higher and adult education classes. Institute for Learning Styles Research Journal, 1, 1-13. Retrieved from http://www.auburn.edu
Demps, E. L., Cifuentes, L., & Lincoln, Y. S. (2011). Conflicts over the utilities of teaching using educational technologies: An interpretive critical inquiry. Advances in Developing Human Resources, 13(2), 135-170. doi: DOI: 10.1177/1523422311415641
Eynon, R., & Helsper, E. (2010). Adults learning online: Digital choice and/or digital exclusion? New Media and Society, 13(4), 534-551. doi: DOI: 10.1177/1461444810374789
Felasca, M. (2011). Barriers to adult learning: Bridging the gap. Australian Journal of Adult Learning, 51(3), 584-589.
Ghaffari, A. (2011). The role of distance learning tools in increase the efficiency of adult education. Journal of American Science, 7(6), 304-308. Retrieved from http://www.americanscience.org
Glesne, C. (2011). Becoming qualitative researchers. (4 ed., p. 210). Boston, MA: Pearson Education Inc.
Hansen, D. E. (2008). Knowledge transfer in online learning environments. Journal of Marketing Education, 30(2), 93-105. doi: DOI: 0.1177/0273475308317702
Kaas, M. J. (2010). Teaching in a technology-enhanced and web-connected world. Journal of the American Psychiatric Nurses Association, 16(2), 114-115. doi: DOI: 10.1177/1078390310365163
Lodico, M.G., Spaulding, D.T., & Voegtle, K.H. (2010). Methods in educational research: From theory to practice. Hoboken, N.J.: Jon Wiley & Sons, Inc.
Miller, B. P., Shrum, W., & Sooryamoorthy, R. (2008). Untangling the technology cluster: mobile telephony, internet use and the location of social ties. New Media and Society, 10(5), 729-749. doi: DOI: 10.1177/1461444808094354
Nichols, M. (2010). Student perceptions of support services and the influence of targeted interventions on retention in distance education. Distance Education, 31(1), 93-113.
Omar, A., Kalulu, D., & Belmasrour, R. (2011). Enhanced instruction: future of e-learning. International Journal of Education Research, 6(1), 21-37.
Parker, J. H., & Choi, H. J. (2009). Factors influencing adult learners' decision to drop out or persist in online learning. Journal of Educational Technology & Society, 12(4), 207-217.
Pfeiffer, J. (2008). Whatever happened to pragmatism? Journal of Management Inquiry, 17(1), 57-60. doi: 10.1177/1056492607312770
Posted, S., Ledzinska, M., & Czarkowski, J. (2010). Psychological and pedagogical problems of distance education for adults. Problems of Education in the 21st Century, 22, 99-108.
Spaulding, D. T. (2008). Program evaluation in practice. (pp. 5-34). San Francisco, CA: Jossey-Bass.
Thomas, R. (2009). Using distance learning to increase literacy among TANF participants. Journal of Technology in Human Services, 27, 216-229. doi: 10.1080/15228830903093213
---
Are you busy and do not have time to handle your assignment? Are you scared that your paper will not make the grade? Do you have responsibilities that may hinder you from turning in your assignment on time? Are you tired and can barely handle your assignment? Are your grades inconsistent?
Whichever your reason is, it is valid! You can get professional academic help from our service at affordable rates. We have a team of professional academic writers who can handle all your assignments.
Plagiarism free papers
Timely delivery
Any deadline
Skilled, Experienced Native English Writers
Subject-relevant academic writer
Adherence to paper instructions
Ability to tackle bulk assignments
Reasonable prices
24/7 Customer Support
Get superb grades consistently
Online Academic Help With Different Subjects
Literature
Students barely have time to read. We got you! Have your literature essay or book review written without having the hassle of reading the book. You can get your literature paper custom-written for you by our literature specialists.
Finance
Do you struggle with finance? No need to torture yourself if finance is not your cup of tea. You can order your finance paper from our academic writing service and get 100% original work from competent finance experts.
Computer science
Computer science is a tough subject. Fortunately, our computer science experts are up to the match. No need to stress and have sleepless nights. Our academic writers will tackle all your computer science assignments and deliver them on time. Let us handle all your python, java, ruby, JavaScript, php , C+ assignments!
Psychology
While psychology may be an interesting subject, you may lack sufficient time to handle your assignments. Don't despair; by using our academic writing service, you can be assured of perfect grades. Moreover, your grades will be consistent.
Engineering
Engineering is quite a demanding subject. Students face a lot of pressure and barely have enough time to do what they love to do. Our academic writing service got you covered! Our engineering specialists follow the paper instructions and ensure timely delivery of the paper.
Nursing
In the nursing course, you may have difficulties with literature reviews, annotated bibliographies, critical essays, and other assignments. Our nursing assignment writers will offer you professional nursing paper help at low prices.
Sociology
Truth be told, sociology papers can be quite exhausting. Our academic writing service relieves you of fatigue, pressure, and stress. You can relax and have peace of mind as our academic writers handle your sociology assignment.
Business
We take pride in having some of the best business writers in the industry. Our business writers have a lot of experience in the field. They are reliable, and you can be assured of a high-grade paper. They are able to handle business papers of any subject, length, deadline, and difficulty!
Statistics
We boast of having some of the most experienced statistics experts in the industry. Our statistics experts have diverse skills, expertise, and knowledge to handle any kind of assignment. They have access to all kinds of software to get your assignment done.
Law
Writing a law essay may prove to be an insurmountable obstacle, especially when you need to know the peculiarities of the legislative framework. Take advantage of our top-notch law specialists and get superb grades and 100% satisfaction.
What discipline/subjects do you deal in?
We have highlighted some of the most popular subjects we handle above. Those are just a tip of the iceberg. We deal in all academic disciplines since our writers are as diverse. They have been drawn from across all disciplines, and orders are assigned to those writers believed to be the best in the field. In a nutshell, there is no task we cannot handle; all you need to do is place your order with us. As long as your instructions are clear, just trust we shall deliver irrespective of the discipline.
Are your writers competent enough to handle my paper?
Our essay writers are graduates with bachelor's, masters, Ph.D., and doctorate degrees in various subjects. The minimum requirement to be an essay writer with our essay writing service is to have a college degree. All our academic writers have a minimum of two years of academic writing. We have a stringent recruitment process to ensure that we get only the most competent essay writers in the industry. We also ensure that the writers are handsomely compensated for their value. The majority of our writers are native English speakers. As such, the fluency of language and grammar is impeccable.
What if I don't like the paper?
There is a very low likelihood that you won't like the paper.
Reasons being:
When assigning your order, we match the paper's discipline with the writer's field/specialization. Since all our writers are graduates, we match the paper's subject with the field the writer studied. For instance, if it's a nursing paper, only a nursing graduate and writer will handle it. Furthermore, all our writers have academic writing experience and top-notch research skills.
We have a quality assurance that reviews the paper before it gets to you. As such, we ensure that you get a paper that meets the required standard and will most definitely make the grade.
In the event that you don't like your paper:
The writer will revise the paper up to your pleasing. You have unlimited revisions. You simply need to highlight what specifically you don't like about the paper, and the writer will make the amendments. The paper will be revised until you are satisfied. Revisions are free of charge
We will have a different writer write the paper from scratch.
Last resort, if the above does not work, we will refund your money.
Will the professor find out I didn't write the paper myself?
Not at all. All papers are written from scratch. There is no way your tutor or instructor will realize that you did not write the paper yourself. In fact, we recommend using our assignment help services for consistent results.
What if the paper is plagiarized?
We check all papers for plagiarism before we submit them. We use powerful plagiarism checking software such as SafeAssign, LopesWrite, and Turnitin. We also upload the plagiarism report so that you can review it. We understand that plagiarism is academic suicide. We would not take the risk of submitting plagiarized work and jeopardize your academic journey. Furthermore, we do not sell or use prewritten papers, and each paper is written from scratch.
When will I get my paper?
You determine when you get the paper by setting the deadline when placing the order. All papers are delivered within the deadline. We are well aware that we operate in a time-sensitive industry. As such, we have laid out strategies to ensure that the client receives the paper on time and they never miss the deadline. We understand that papers that are submitted late have some points deducted. We do not want you to miss any points due to late submission. We work on beating deadlines by huge margins in order to ensure that you have ample time to review the paper before you submit it.
Will anyone find out that I used your services?
We have a privacy and confidentiality policy that guides our work. We NEVER share any customer information with third parties. Noone will ever know that you used our assignment help services. It's only between you and us. We are bound by our policies to protect the customer's identity and information. All your information, such as your names, phone number, email, order information, and so on, are protected. We have robust security systems that ensure that your data is protected. Hacking our systems is close to impossible, and it has never happened.
How our Assignment  Help Service Works
You fill all the paper instructions in the order form. Make sure you include all the helpful materials so that our academic writers can deliver the perfect paper. It will also help to eliminate unnecessary revisions.
2.      Pay for the order
Proceed to pay for the paper so that it can be assigned to one of our expert academic writers. The paper subject is matched with the writer's area of specialization.
3.      Track the progress
You communicate with the writer and know about the progress of the paper. The client can ask the writer for drafts of the paper. The client can upload extra material and include additional instructions from the lecturer. Receive a paper.
4.      Download the paper
The paper is sent to your email and uploaded to your personal account. You also get a plagiarism report attached to your paper.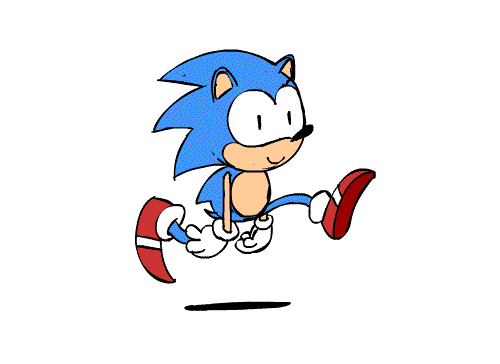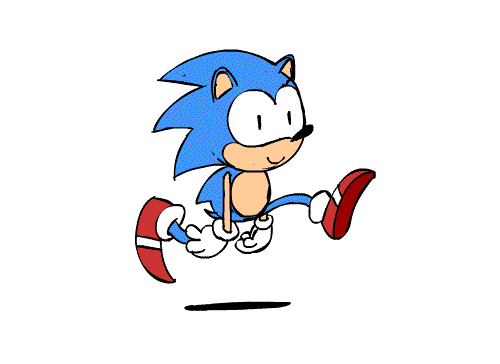 PLACE THIS ORDER OR A SIMILAR ORDER WITH US TODAY AND GET A PERFECT SCORE!!!
---