Dysphagia in the Elderly
The work of Michael R. Spieker (2000) entitled: "Evaluating Dysphagia" published in the journal of the 'American Family Physician' states that dysphagia is a problem "that commonly affects patients cared for by family physicians in the office, as hospital inpatients and as nursing home residents." Problems that are known to lead to complaints of dysphagia include:
Cerebrovascular accidents;
Gastoresophageal reflux disease; and 3) Medication-related side-effects. (Spieker, 2000)
Spieker states that stroke patients "are at particular risk of aspiration because of dysphagia." (2000) Approximately seven to ten percent of adults over the age of fifty years of age have dysphagia although according to Spieker (2000) this number "may be artificially low because many patients with this problem may never seek medical care."
Approximately 25% of patients who are hospitalized and 30 to 40% of patients in nursing homes "experience swallowing problems." (Spieker, 2000) Spieker states that "diseases of the esophagus are among the top 50 reasons that patients seek medical care, and in frequency, rank alongside problems such as pneumonia, bronchitis and otitis media." (2000) Conditions that cause dysphagia can "produce esophageal rupture, nutritional deficits and aspiration pneumonia." (Spieker, 2000) the following figure lists the differential diagnoses of Dysphasia which has been adapted from the work of Spieker (2000)
Differential Diagnoses of Dysphagia
Oropharyngeal dysphagia
Esophageal dysphagia
Neuromuscular disease
Diseases of the central nervous system
Cerebrovascular accident
Parkinson's disease
Brain stem tumors
Degenerative diseases
Amyotrophic lateral sclerosis
Multiple sclerosis
Huntington's disease
Postinfectious
Poliomyelitis
Syphilis
Peripheral nervous system
Peripheral neuropathy
Motor end-plate dysfunction
Myasthenia gravis
Skeletal muscle disease (myopathies)
Polymyositis
Dermatomyositis
Muscular dystrophy (myotonic dystrophy, oculopharyngeal dystrophy)
Cricopharyngeal (upper esophageal sphincter), achalasia
Obstructive lesions
Tumors
Inflammatory masses
Trauma/surgical resection
Zenker's diverticulum
Esophageal webs
Extrinsic structural lesions
Anterior mediastinal masses
Cervical spondylosis
Neuromuscular disorders
Achalasia
Spastic motor disorders
Diffuse esophageal spasm
Hypertensive lower esophageal sphincter
Nutcracker esophagus
Scleroderma
Obstructive lesions
Intrinsic structural lesions
Tumors
Strictures
Peptic
Radiation-induced
Chemical-induced
Medication-induced
Lower esophageal rings (Schatzki's ring)
Esophageal webs
Foreign bodies
Extrinsic structural lesions
Vascular compression
Enlarged aorta or left atrium
Aberrant vessels
Mediastinal masses
Lymphadenopathy
Substernal thyro
Source: Spieker (2000)
II. DIFFERENTIAL DIAGNOSIS of DYSPHAGIA in the ELDERLY
Spieker states that the patients who have dysphagia "may present with a variety of complaints, but they usually report coughing or choking, or the abnormal sensation of food sticking in the back of the throat or upper chest when they are trying to swallow." (2000) it is necessary that the physician conduct the patient history carefully in order to identify the causes of the dysphagia and this involves asking specific questions about the "onset, duration and severity of the dysphagia, and a variety of associated symptoms." (Spieker, 2000) a patient history that conducted carefully will answer two general questions as follows:
Is the dysphagia oropharyngeal or esophageal in nature; and Is it caused by mechanical obstruction or a neuromuscular motility disorder? (Spieker, 2000)
III. TYPES of DYSPHAGIA IDENTIFIED
The following descriptions are assigned to each of the types of dysphagia as noted in the work of Spieker (2000):
1) Oropharyngeal Localization – Patients with this condition present "with difficulty in initiating swallowing and also may have associated coughing, choking or nasal regurgitation. The patient's speech quality may have a nasal tone. This type of dysphagia is most often associated with stroke, Parkinson's disease or other long-term neuromuscular disorders. (Spieker, 2000)
2) Esophageal Localization – "Patients with esophageal dysphagia present with the sensation of food sticking in their throat or chest. Motility disorders and mechanical obstructions are common. Several medications have been associated with direct esophageal mucosal injury while others can decrease lower esophageal sphincter pressures and cause reflux." (Spieker, 2000)
3) Neuromuscular Motility Disorders – "Patients with neuromuscular dysphagia experience gradually progressive difficulty in swallowing solid food and liquids. Cold foods often aggravate the problem. Patients may succeed in passing the food bolus by repeated swallowing, by performing the Valsalva maneuver or by making a positional change. They are more likely to experience pain when swallowing than patients with simple obstruction. Achalasia, scleroderma and diffuse esophageal spasm are the most common causes of neuromuscular motility disorders." (Spieker, 2000)
4) Mechanical Obstruction – "Obstructive pathology is typically associated with dysphagia of solid food but not liquids. Patients may be able to force food through the esophagus by performing a Valsalva maneuver, or they may regurgitate undigested food. Close questioning of the patient may reveal a change in diet to one of predominantly soft foods. Rapidly progressive dysphagia of a few months' duration suggests esophageal carcinoma. Weight loss is more predictive of a mechanical obstructive lesion. Peptic stricture, carcinoma and Schatzki's ring are the predominant obstructive lesions." (Spieker, 2000)
The following chart illustrates the process of evaluation of Dysphagia as set out in the work of Spieker (2000).
Evaluation of Dysphagia
Source: Spieker (2000)
IV. TYPES of TESTING in DYSPHAGIA
Testing types that may be used in assessing dysphagia include those as follows:
Barium swallow studies;
Double-contrast upper gastrointestinal evaluation;
Gastoesophageal endoscopy;
Manometry;
pH monitoring; and Videoradiography. (Spieker, 2000)
V. RECENT STUDY FINDINGS
The work of Paul E. Marik and Danielle Kaplan (2003) entitled: "Aspiration Pneumonia and Dysphagia in the Elderly" published in the 'Chest' journal states that community-acquired pneumonia (CAP) "is a major cause of morbidity and mortality in the elderly and the leading cause of death among residents of nursing homes." (Marik, 2003) the most important factor leading to pneumonia in the elderly is stated by Marik to be that of "oropharyngeal aspiration." (2003) This is because "the incidence of cerebrovascular and degenerative neurological diseases increase with aging and these disorders are associated with dysphagia and an impaired cough reflex with the increased likelihood of oropharyngeal aspiration." (Marik, 2003) According to Marik, elderly patients who present with "clinical signs suggestive of dysphagia and/or who have CAP should be referred for a swallow evaluation. Patients with dysphagia require a multidisciplinary approach to swallowing management." (2003) This may be inclusive of "swallow therapy, dietary modification, aggressive oral care, and consideration for treatment with an angiotensin-converting enzyme inhibitor. (Marik, 2003)
The work of Bautmans, et al. (2008) entitled: "Dysphagia in Elderly Nursing Home Residents with Severe Cognitive Impairment Can be Attenuated by Cervical Spine Mobilization" published in the 'Journal of Rehabilitative Medicine' reports a study which investigated the "feasibility of cervical spine mobilization in elderly dementia patients with dysphagia, and its effects on swallowing capacity." (Bautmans, et al., 2008) the method used in this study of fifteen nursing home residents (9 women, 6 men, age range 77-98 years) with severe dementia (median Mini Mental State Examination score=8/30, percentile (P)25-75=4-13) and known dysphagia participated in a randomized controlled trial with cross-over design involved the administration of cervical spine mobilization by trained physiotherapists. The study reports "…Control sessions consisted of socializing visits. Feasibility (attendance, hostility, complications) and maximal swallowing volume (water bolus 1-20 ml) were assessed following one session and one week (3 sessions) of treatment and control." (Bautmans, et al., 2008) Study results report "…ninety percent of cervical spine mobilization sessions were completed successfully (3 sessions could not be carried out due to the patient's hostility and 2 due to illness) and no complications were observed. Swallowing capacity improved significantly after cervical spine mobilization (from 3 ml (P25-75=1-10) to 5 ml (P25-75=3-15) after one session p=0.01 and to 10 ml (P25-75=5-20) (+230%) after one week treatment p=0.03) compared with control (no significant changes, difference in evolution after one session between treatment and control, p=0.03)." (Bautmans, et al., 2008) Conclusions stated by Bautmans et al. (2008) include that cervical spine mobilization "…is feasible and can improve swallowing capacity in cognitively impaired residents in nursing homes. Given the acute improvements following treatment, it is probably best provided before meals." (Bautmans, et al., 2008)
The work of Rebecca S. Stone (2006) entitled: "Dysphagia in the Elderly" published in 'Inpatient Times' reports that dysphagia is "a remarkably prevalent disorder in the aging population. In independently living populations of > 65-year-olds, up to 15% may have dysphagia. In facility-based populations, the prevalence is as high as 40%. Normal effects of the aging process, such as deterioration in salivary gland function or decreased reflexive opening of the upper esophageal sphincter, can be contributing factors to dysphagia, as can stroke or dementia. Finally, medications, including diuretics, anti-cholinergics, anti-histamines, and beta-blockers can lead to or worsen dysphagia due to xerostomia." (Stone, 2006) Stone additionally states that when a patient has a stroke or other event that has the ability to cause an impairment to swallowing it is critical to look "for signs that swallowing is impaired" including:
cough after swallow; voice change after swallow; abnormal volitional cough; abnormal gag reflex; dysphonia; and dysarthria. (Stone, 2006)
Stone states that the patient should be observed carefully "during spontaneous swallowing. If no signs of swallowing impairment are noted then the patient may be tested under direct observation using small amounts of clear liquid. If no swallowing dysfunction is noted, the diet may be carefully advanced." (Stone, 2006) However, in the event that difficulty in swallowing or any of the foregoing stated signs are noted "the patient should be made NPO and a Speech and Swallow consult should be considered." (Stone, 2006) Treatment is stated by Stone (2006) to be "diagnosis dependent and may be medical or surgical." Practical modifications include simple steps such as crushing of pills or opening of capsules to ease and facilitate swallowing.
The work of Leibovitz, et al. (2007) entitled: 'Dehydration Among Long-Term Care Elderly Patients with Oropharyngeal Dysphagia" states that long-term care (LTC) residents in the nursing home "especially the orally fed with dysphagia are prone to dehydration. The clinical consequences of dehydration are critical. The validity of the common laboratory parameters of hydration status is far from being absolute, especially so in the elderly." (Leibovitz, et al., 2007) it is related however that "combinations of these indices are more reliable." (Leibovitz, et al., 2007) the study reported by Leibovitz et al. is one that assessed hydration status among elderly LTC residents with oropharyngeal dysphagia and in which a total of 28 orally fed patients with grade-2 feeding difficulties on the functional outcome swallowing scale (FOSS) and 67 naso-gastric tube (NGT)-fed LTC residents entered the study." (Leibovitz, et al., 2007) That utilized as indices of hydration status include: "the common laboratory, serum and urinary tests." (Leibovitz, et al., 2007) Results are stated to have been "considered an indicative of dehydration and used as 'markers of hydration', if they were above the accepted norms."
Stated as results in this study are the following: "…The mean number of dehydration markers was significantly higher in the FOSS-2 group (3.8 ± 1.3 vs. 2 ± 1.4, p = 0.000). About 75% of these FOSS-2 patients http://content.karger.com/ProdukteDB/images/entity/gteq.gif
4 dehydration markers versus 18% of the NGT-fed group (p = 0.000). A low urine output (<800 ml/day) was significantly more common in the FOSS-2 group (39 vs. 12%, p = 0.002). Above normal values of blood urea nitrogen (BUN), BUN/serum creatinine ratio (BUN/SCr), urine/serum osmolality ratio (U/SOsm), and urine osmolality UOsm, were significantly more frequent in the dehydration-prone FOSS-2 group. This combination of 4 indices was present in 65% of low urine output patients. In contrast, it was present in only 36% of the higher urine output patients (p = 0.01). Patients with a 'normal' daily urine output (>800 ml/day) also had a significant number (2 ± 1.5) of positive indices of dehydration." (Leibovitz, et al., 2007) Liebovitz et al. states that dehydration "was found to be common among orally fed FOSS-2 LTC patients. Surprisingly, probable dehydration, although of a mild degree, was not a rarity among NGT-fed patients either. The combination of 4 parameters, BUN, BUN/SCr, U/SOsm and UOsm, offers reasonable reliability to be used as an indication of dehydration status in daily clinical practice." (Leibovitz, et al., 2007)
The work of William Osler (2003) entitled: "Captain of the Men of Death" states that community-acquire pneumonia (CAP) "is a major cause of morbidity and mortality in the elderly, with an estimated annual health-care cost in the United States of $4.4 billion." The incidence of pneumonia has bee shown in epidemiological studies to increase with aging "with the risk being almost six times higher in those ? 75 years old, compared to those < 60 years of age." (Osler, 2003) the work of Marrie (1990) states findings that 33 of 1,000 nursing home residents each year were hospitalized for treatment of pneumonia as compared with 1.14 of 1000 elderly individuals living in the community. Rello, Rodriguez and Jubert (1996) found that COPE, heart disease, malignancy, malnutrition, congestive heart failure and diabetes mellitus has been implicated as risk factors for community acquire pneumonia in the elderly." (as cited in Osler, 2003)
The work of Rothenberg, et al. (2007) entitled: "Texture-Modified Meat and Carrot Products for Elderly People with Dysphagia: Preference in Relation to Health and Oral Status" published in the journal of 'Food & Nutrition' (2007) reports a study in which the preference for texture-modified carrot and meat products in elderly people aiming to meet the needs of people with impaired chewing and/or swallowing was studied. Data is reported to have been collected through use of questionnaires that focused on health, oral status and preference for the products. Participants in the study were 108 elderly individuals in ordinary housing and 50 individuals living in special housing. The results of the study report: "19% had a body mass index ?22, predominantly in SH (24%). Stroke was reported by 20% of the subjects in SH. Among those with subjectively experienced difficulties in swallowing (12%), 58% reported coughing, 21% a gurgly voice in association with food intake and 50% obstruction during swallowing. Only 20% with subjective swallowing difficulties had been specifically examined regarding this problem. All the tested products were easy to masticate and swallow. Compared with OH, people in SH-M found the meat products easier to masticate and swallow. Compared with OH, subjects in SH found the carrot products easier to masticate." (Rothenberg, et al., 2007) This study concludes that there is a need "to develop tasty texture-modified nutritious food products for people with mastication and/or swallowing problems. Possible factors for differences in preference between groups, in this study may be related to health status in generally and specifically mastication and swallowing functions." (Rothenberg, et al., 2007)
SUMMARY & CONCLUSION
Dysphagia in the elderly is a prevalent complication which involves difficulty swallowing. Dysphagia may be one of two types: (1) Oropharyngeal dysphagia; or (2) Esophageal dysphagia. Dysphagia is known to result from: (1) Cerebrovascular accidents; (2) Gastoresophageal reflux disease; and (3) Medication-related side-effects. (Spieker, 2000) it is critically important that health care professionals proactively screen elderly patients for dysphagia so that the needs of these patients insofar as nutrition and avoidance of community acquired pneumonia are addressed and unnecessary risks mitigated.
Bibliography
Spieker, Michael R. (2000) Evaluating Dysphagia. American Family Physician 14 Jun 2000. Online available at http://www.aafp.org/afp/20000615/3639.html
Marik, Paul E. And Kaplan, Danielle (2003) Aspiration Pneumonia and Dysphagia in the Elderly. Chest. July 2003. Vol. 1224, No. 1. Online available at http://www.chestjournal.org/content/124/1/328.full
Bautmans, I., et al. (2008) Dysphagia in elderly nursing home residents with severe cognitive impairment can be attenuated by cervical spine mobilization. J. Rehabil Med. 2008 Oct;40(9):755-60. PubMed Online available at http://www.ncbi.nlm.nih.gov/sites/entrez?Db=pubmed&Cmd=ShowDetailView&TermToSearch=18843429
Stone, Rebecca S. (2006) Dysphagia in the Elderly. Inpatient Times. October 2006. Online available at http://www.bmc.org/geriatrics/RStone_DysphagiaintheElderly.pdf
Liebovitz, a. et al. (2006) Dehydration among Long-Term Care Elderly Patients with Oropharyngeal Dysphagia. Gerontology 2007;53:179-183. Online available at http://content.karger.com/ProdukteDB/produkte.asp?Aktion=ShowFulltext&ProduktNr=224091&Ausgabe=232836&ArtikelNr=99144
Marrie, TJ Epidemiology of community-acquired pneumonia in the elderly. Semin Respir Infect 1990;5,260-268
Rello, J, Rodriguez, R, Jubert, P, et al. Severe community-acquired pneumonia in the elderly: epidemiology and prognosis; Study Group for Severe Community-Acquired Pneumonia. Clin Infect Dis 1996;23,723-728
Osler, William (2003) Captain of the Men of Death. Chest. July 2003 vol. 124 no. 1 328-336. Online available at http://www.chestjournal.org/content/124/1/328.full#ref-12
Rothenberg, Elisabet, et al. (2007) Texture-modified meat and carrot products for elderly people with dysphagia: preference in relation to health and oral status. Journal of Food & Nutrition. 2007. December, 51(4): 141-147. Online available at http://www.pubmedcentral.nih.gov/articlerender.fcgi?artid=2606992
---
Are you busy and do not have time to handle your assignment? Are you scared that your paper will not make the grade? Do you have responsibilities that may hinder you from turning in your assignment on time? Are you tired and can barely handle your assignment? Are your grades inconsistent?
Whichever your reason is, it is valid! You can get professional academic help from our service at affordable rates. We have a team of professional academic writers who can handle all your assignments.
Plagiarism free papers
Timely delivery
Any deadline
Skilled, Experienced Native English Writers
Subject-relevant academic writer
Adherence to paper instructions
Ability to tackle bulk assignments
Reasonable prices
24/7 Customer Support
Get superb grades consistently
Online Academic Help With Different Subjects
Literature
Students barely have time to read. We got you! Have your literature essay or book review written without having the hassle of reading the book. You can get your literature paper custom-written for you by our literature specialists.
Finance
Do you struggle with finance? No need to torture yourself if finance is not your cup of tea. You can order your finance paper from our academic writing service and get 100% original work from competent finance experts.
Computer science
Computer science is a tough subject. Fortunately, our computer science experts are up to the match. No need to stress and have sleepless nights. Our academic writers will tackle all your computer science assignments and deliver them on time. Let us handle all your python, java, ruby, JavaScript, php , C+ assignments!
Psychology
While psychology may be an interesting subject, you may lack sufficient time to handle your assignments. Don't despair; by using our academic writing service, you can be assured of perfect grades. Moreover, your grades will be consistent.
Engineering
Engineering is quite a demanding subject. Students face a lot of pressure and barely have enough time to do what they love to do. Our academic writing service got you covered! Our engineering specialists follow the paper instructions and ensure timely delivery of the paper.
Nursing
In the nursing course, you may have difficulties with literature reviews, annotated bibliographies, critical essays, and other assignments. Our nursing assignment writers will offer you professional nursing paper help at low prices.
Sociology
Truth be told, sociology papers can be quite exhausting. Our academic writing service relieves you of fatigue, pressure, and stress. You can relax and have peace of mind as our academic writers handle your sociology assignment.
Business
We take pride in having some of the best business writers in the industry. Our business writers have a lot of experience in the field. They are reliable, and you can be assured of a high-grade paper. They are able to handle business papers of any subject, length, deadline, and difficulty!
Statistics
We boast of having some of the most experienced statistics experts in the industry. Our statistics experts have diverse skills, expertise, and knowledge to handle any kind of assignment. They have access to all kinds of software to get your assignment done.
Law
Writing a law essay may prove to be an insurmountable obstacle, especially when you need to know the peculiarities of the legislative framework. Take advantage of our top-notch law specialists and get superb grades and 100% satisfaction.
What discipline/subjects do you deal in?
We have highlighted some of the most popular subjects we handle above. Those are just a tip of the iceberg. We deal in all academic disciplines since our writers are as diverse. They have been drawn from across all disciplines, and orders are assigned to those writers believed to be the best in the field. In a nutshell, there is no task we cannot handle; all you need to do is place your order with us. As long as your instructions are clear, just trust we shall deliver irrespective of the discipline.
Are your writers competent enough to handle my paper?
Our essay writers are graduates with bachelor's, masters, Ph.D., and doctorate degrees in various subjects. The minimum requirement to be an essay writer with our essay writing service is to have a college degree. All our academic writers have a minimum of two years of academic writing. We have a stringent recruitment process to ensure that we get only the most competent essay writers in the industry. We also ensure that the writers are handsomely compensated for their value. The majority of our writers are native English speakers. As such, the fluency of language and grammar is impeccable.
What if I don't like the paper?
There is a very low likelihood that you won't like the paper.
Reasons being:
When assigning your order, we match the paper's discipline with the writer's field/specialization. Since all our writers are graduates, we match the paper's subject with the field the writer studied. For instance, if it's a nursing paper, only a nursing graduate and writer will handle it. Furthermore, all our writers have academic writing experience and top-notch research skills.
We have a quality assurance that reviews the paper before it gets to you. As such, we ensure that you get a paper that meets the required standard and will most definitely make the grade.
In the event that you don't like your paper:
The writer will revise the paper up to your pleasing. You have unlimited revisions. You simply need to highlight what specifically you don't like about the paper, and the writer will make the amendments. The paper will be revised until you are satisfied. Revisions are free of charge
We will have a different writer write the paper from scratch.
Last resort, if the above does not work, we will refund your money.
Will the professor find out I didn't write the paper myself?
Not at all. All papers are written from scratch. There is no way your tutor or instructor will realize that you did not write the paper yourself. In fact, we recommend using our assignment help services for consistent results.
What if the paper is plagiarized?
We check all papers for plagiarism before we submit them. We use powerful plagiarism checking software such as SafeAssign, LopesWrite, and Turnitin. We also upload the plagiarism report so that you can review it. We understand that plagiarism is academic suicide. We would not take the risk of submitting plagiarized work and jeopardize your academic journey. Furthermore, we do not sell or use prewritten papers, and each paper is written from scratch.
When will I get my paper?
You determine when you get the paper by setting the deadline when placing the order. All papers are delivered within the deadline. We are well aware that we operate in a time-sensitive industry. As such, we have laid out strategies to ensure that the client receives the paper on time and they never miss the deadline. We understand that papers that are submitted late have some points deducted. We do not want you to miss any points due to late submission. We work on beating deadlines by huge margins in order to ensure that you have ample time to review the paper before you submit it.
Will anyone find out that I used your services?
We have a privacy and confidentiality policy that guides our work. We NEVER share any customer information with third parties. Noone will ever know that you used our assignment help services. It's only between you and us. We are bound by our policies to protect the customer's identity and information. All your information, such as your names, phone number, email, order information, and so on, are protected. We have robust security systems that ensure that your data is protected. Hacking our systems is close to impossible, and it has never happened.
How our Assignment  Help Service Works
You fill all the paper instructions in the order form. Make sure you include all the helpful materials so that our academic writers can deliver the perfect paper. It will also help to eliminate unnecessary revisions.
2.      Pay for the order
Proceed to pay for the paper so that it can be assigned to one of our expert academic writers. The paper subject is matched with the writer's area of specialization.
3.      Track the progress
You communicate with the writer and know about the progress of the paper. The client can ask the writer for drafts of the paper. The client can upload extra material and include additional instructions from the lecturer. Receive a paper.
4.      Download the paper
The paper is sent to your email and uploaded to your personal account. You also get a plagiarism report attached to your paper.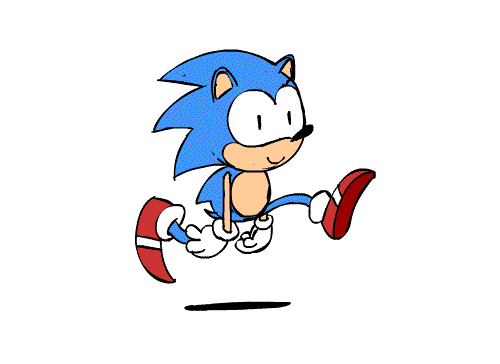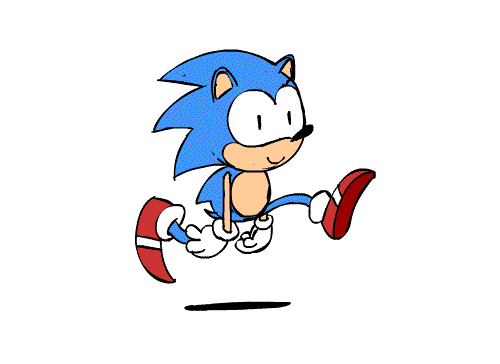 PLACE THIS ORDER OR A SIMILAR ORDER WITH US TODAY AND GET A PERFECT SCORE!!!
---