Ecofeminism: Attracting the World's Attention
Claims by feminists of a verifiable linkage between the patriarchal plowing of Planet Earth's ecosystems asunder and those same males' history of trampling on women's needs and rights have a prominent position in feminist literature. The goal of many female leaders, scholars and activists is to bring the ecofeminist argument to the forefront of scholarship and politics. Through the process of illuminating the press and public, the ecofeminist movement certainly hopes to benefit in numerous ways. One way in which ecofeminists hope to gain traction and credibility is by presenting factual, verifiable data illustrative of the main ecofeminist contentions. This paper presents scholarship based on research — and empirical studies — in the ecofeminist genre.
However, ecofeminist assertions vis-a-vis the linkage between the cultural, political and economic bias against women and the degradation of the environment are not always backed up with powerful evidence. Indeed evidence is needed, especially given the radically diverse viewpoints in the literature, including those expressed by the likes of respected feminist author J. Ann Tickner:
many feminists believe, she explains, that "…Western civilization has reinforced the subjugation of women through its assertion that they are closer to nature than men" (Tickner, 1992, p. 124). That is not a widely held viewpoint among men or women, hence, education begins with generalized assertions by ecofeminist scholars in order to cut a wide swath of interest and to spotlight more palatable arguments on the global stage.
A more palatable case — albeit it not empirical — is made in Barbara T. Gates' 1996 essay, "A Root of Ecofeminism"
(Gates, 1996, p. 9), in which the author argues that over recorded time men have consistently sought to wield power over women's reproductive functions. While, according to Gates, there is evidence that women through ancient times devised methods to stop conceiving babies, male scholarly discussions of history have instead tended to place emphasis on ancient fertility rights. The irony posed by Gates here is that while male-driven activities have reduced Earth's ability to remain fertile, the dramatic population explosion worldwide — pushing the limits of sustainability to unworkable extremes — is male-driven as well (p. 9). Earth's survival hangs in the balance, according to the author, and males are principally responsible.
In other words, Earth's resources are not inexhaustible. Gates alludes to non-empirical examples such as the assertion that the Russians are obliged to buy wheat from the U.S. because the Russians can no longer produce enough food on their enormous land area to sustain the booming Russian population. The example that Gates gleans from ecofeminist pioneer Francoise d'Eaubonne, who believed that (in Gates' words) the Russian-American analogy provides "…the perfect example of the intimate link between reproduction of humans and the destruction of the earth" (Gates, 1996, p. 11).
Challenges to Ecofeminism.
Scholars and others who claim that the ecofeminism movement is essentialist because it seems to assert that women have a closeness to nature that is biological have criticized feminists (Gates, 1996, p. 13). Gates insists that the values embraced by most ecofeminists do not rely on whether or not females are closer to nature. Indeed, the open-minded, informed ecofeminist is more apt to go along with d'Eaubonne's approach and that is to "…Work diligently to effect changes in attitudes toward women and nature that may in turn promote the survival of all people, other living creatures, and the earth itself" (Gates, 1996, p. 15).
Meantime when Dr. Heather Eaton — professor of theology, feminism and ecology at Saint Paul University in Ottawa, Canada — while attempting to come to grips with ecofeminism's link to globalization felt as though she was trapped in a maze.
There were many paths in that maze but none of paths led to any kind of coherent understanding of ecofeminism's role in the movement toward globalization (Eaton, 2000, p. 42). Eaton criticizes mainstream business magazines for creating the impression that the world is a single homogenous place ready and primed for economic growth.
In those business publications the impression is also created that the greatest possible model — indeed the only practical model — for humans to follow is a business model, Eaton asserts. Business journalists rarely discuss gender, cultures, ethnicity, wildlife, or habitat; nor do they allude to any workable international approaches to regulating the growth of corporations or to coming to grips with destructive urban sprawl (Eaton, 2000, p. 43). Similar to Gates' narrative, Eaton launches into arguments without providing empirical evidence. But as mentioned earlier, these narratives bring attention to the serious issues faced by the world's population and also highlight the need for ecofeminism to make a compelling case for change.
Eaton (p. 43) accuses mining corporations in Latin America of adding cyanide to water to help separate different minerals so affluent people can wear gold jewelry. Women, particularly poor women, and children — along with animals and plants — of course depend on the water that has been saturated with cyanide, which causes the slow but sure deterioration of human, animal and plant health (Eaton, 2000, p. 43). As the social fabric breaks down women are sexually exploited, corporations buy up land that once belonged to simple peasant farmers, and there is a marked deterioration in health and educational systems (Eaton, 2000, p. 43).
These breakdowns negatively impact democratic institutions in Latin America, according to the author, and at the same time poor people (a majority of women among them, Eaton asserts) are stripped of any decision-making authority over their own lives (Eaton, 2000, p. 43). Again, these narratives offer provocative if not empirically verified allegations, but since respected scholars have brought forth the allegations it should behoove competent researchers — and hopefully alert journalists — to provide empirical research to back up and fill in the data to more fully complete assertions by the likes of Gates and Eaton.
That having been said, in this paper non-empirical narratives are shared but they are bolstered by empirical studies. In the following section verifiable, empirical narratives are presented with reference to ecofeminism and environmental issues like clean water / water rights and other ecologically pertinent issues.
Water Justice, Women, and Ecofeminism
Greta Gaard explores the ways in which the treatment of women in Western culture "…is connected symbolically, psychologically, economically and politically to the treatment of nature… [and] the treatment of women and water is integrally connected to the treatment of indigenous people and the land itself"
(Gaard, 2001, p. 159). Gaard criticizes the United Nations System of National Accounts for not having a way of accounting for nature's production or destruction until nature's products come into the system of cash economies (p. 160). For example, the water that women carry (sometimes many miles) from wells to their homes in the Third World has no cash value, but when the water is carried through man-made pipes, it does have a cash value, Gaard writes on page 160.
Moreover, when lake water is clean rural women have a great and safe essential resource to supply their homes with fresh water. The accounting systems in many countries do not tally the value of the water that women gather and bring to the home, Gaard continues. But when that same lake is polluted, and the companies that polluted it are obligated by law to pay for clean-up operations, a cash value comes into play. Why? Men are nearly always assigned to the clean-up activity; those men are paid for their work — generating income — and hence, that lake now has a cash value (Gaard, 2001, p. 160).
The only other way that lake has a cash value, according to the United Nations System of National Accounts, is if the water coming into the lake is dammed and the force turns turbines to make electricity. Once the electricity is sent over the high-power lines and sold to cities far and wide, the water becomes part of the accounting. By using both examples (pollution cleanup and hydroelectric power) Gaard asserts that neither the water nor women count for much in the international economy (Gaard, p. 161).
While this example is not empirical per se, it is verifiable and germane to the topic at hand. It is also but one example in which the issue of clean, safe drinking water — a resource that experts say will become increasingly difficult to find in the coming years and decades — and the women who depend on it, carry it, and use it are systematically and unfairly devalued. Further, it sets the stage for the empirical studies involving women and water later in this paper.
Adequate water supplies are vital to maintaining healthy societies. The World Health Organization (WHO) reports that over one billion people on earth do not have access to safe, clean supplies of drinking water.
The WHO also claims that over two million people die each year due to unclean water and the diseases that result from water contamination. Millions of others are exposed daily to water that contains naturally occurring high levels of arsenic and fluoride; these exposures in many instances cause cancer and skeletal and tooth damage (WHO).
Women and water in India. In the villages of North Gujarat in India, so much groundwater has been removed that water supplies are now becoming scarce, according to Bhawana Upadhyay, writing in the journal Agriculture and Human Values. Women in North Gujarat are basically looked upon as "…domestic water users while men are seen as productive water users, despite the fact that women make significant use of water for productive purposes as well"
(Upadhyay, 2005, p. 411). Domestic water usage in India goes well beyond drinking and cooking, Upadhyay writes. Dalit women in Nepal for example grow commercial vegetable crops with the water they draw; they utilize a drip system, which costs just $12 to install, and it results in a profit of around $80 annually. Without a source of safe water, the livelihood of these women would disappear. Still, women's use of water tends to be classified as domestic, and hence is not counted because of the gendered system of accounting in some regions of India (Upadhyay, 2005, p. 412).
Upadhyay's article argues that based on empirical evidence from North Gujarat, if women were officially recognized as multiple water users — and not just domestic water users — that fact could be used to assure more reliable access to clean water and in the process promote the productive use of water to make life better for the household economy (Upadhyay, 2005, p. 412). The study that Upadhyay references was conducted in the Banaskantha district, in the extreme western region of India. In this region the villages are labeled "source" villages or "no source" villages, depending on whether or not the village had access to a good source of water, Upadhyay continues (p. 412).
In the no source villages women walked on average one kilometer to fetch water for their domestic purposes and most households did not have an adequate supply of water, hence the government brings in water tankers from time to replenish supplies. Very little green fodder grows in these villages and albeit the agriculture is primarily grain-fed (Upadhyay, 2005, p. 413). The source villages however do have plenty of fresh water, their crops are irrigated, and these villages have healthy dairy cattle from which to derive a sustainable economy, Upadhyay explains. For the empirical study, 90 households were chosen (15 from each of six villages) and the interviews were conducted with women present; in fact a daily routine diagram was created so that the actual time women spent on each daily activity could be recorded (Upadhyay, 2005, p. 414).
The results showed that, as expected, women bear the burden of hauling water to the home for domestic uses. In no source villages — where a government tanker is often the only source of water — water use daily is about 18.6 liters, Upadhyay writes. But in source villages, the per capita water usage per day is about 36.1 liters (Upadhyay, 2005, p. 414). Ninety percent of women in no source villages reported walking an average of two hours round trip to fetch water, and in the summer temperatures typically soars to 114 degrees Fahrenheit (Upadhyay, 2004, p. 414). Even the water tankers are not enough to supply water for no source families, the author continues, and social conflict results when the tankers disappear with no explanation for several days (p. 414).
Virtually all villages in Banaskantha raise livestock of some kind, and the data that Upadhyay recorded shows that women were heavily involved in feeding, cleaning, collecting fodder, milking and delivering milk plus administering medicines to the livestock (p. 415). Women's working hours while contributing to the care and feeding of livestock was over 70% of the total daily labor hour requirements and the men's contribution was a bit less than 30% of the daily labor hour routine (Upadhyay, 2005, p. 415). The author's data shows that more than 90% of women interviewed in both kinds of villages handled money raised every fortnight from the sale of cow's milk; that money was used for expenses in the household and for children's school costs and medical needs (Upadhyay, 2005, p. 415).
One of the most severe drawbacks for women in these villages is that because of serious water allocation problems, women's health suffers; and because they have less social and political power available to them to defend their water use rights, they are "…often marginalized at the cost of their water needs" (Upadhyay, 2005, p. 417). Upadhyay's conclusion is that in dry areas of India poor women are essentially sustaining their households by raising livestock, which by all standards in the western world should strengthen their bargaining power.
Many women in the developing world are basically keeping families afloat domestically and economically. And yet, in the developing world women are still for the most part political outsiders while men control the dwindling resources and show few signs of having the vision to upgrade living conditions vis-a-vis streamlined, modern agricultural and water resource policies. These regions are running out of safe clean water and the governments, mainly males, are doing little to alleviate the situation.
Caste System creates bias against women. Another aspect of life in India that tends to work against women is the Hindu caste system, which ranks the importance of people and communities according to social relationships, economic and based on the principles hierarchy and difference, according to an article in the journal Natural Resources Forum (Singh, et al., 2005, p. 215).
The research for this article was conducted among 265 men and 230 women in 15 villages in the Indian states of Bihar, Jkarkhand and Madhya Pradesh.
Singh writes that India's government has worked to improve the quality and availability of drinking water; in fact some 1,256,956, or 88.4% of rural villages in India are well provided with facilities at the time of this article (Singh, 2005, p. 216). Also 147,791 (10.4%) are partially outfitted with drinking water facilities, Singh continues (p. 216). Moreover, some 3.5 million hand pumps and more than 100,000 piped water schemes have been installed through government programs, according to Singh's research on page 216. But the salient questions here are twofold: a) have all these improvements ensured that the intended users, women, have access to the water for their domestic needs? And b) Why is it true that while some 80% of fresh water locations were placed in public areas, only 16% were sited in areas where the poor reside?
Indeed, in the 15 villages studied by Singh and colleagues a total of 44 public hand pumps were installed — but only 9 were located in the areas where poorer castes reside, Singh explains. The program has been manipulated, it is obvious, according to the data presented. In the village of Lamkana the one pump was located near the Brahmin neighborhood — an upper caste section of the village.
"Due to the expected social norm for the scheduled castes [poorer castes] to keep out of the Brahmin neighborhood, their women are excluded from accessing the pump" (Sing, 2005, p. 217). Also, most Brahmin residents have their own private wells and the public well merely represents an additional water source for them while the poor women rely on the public wells and pumps as their only source of water for their families (Singh, 2005, p. 217). That means that notwithstanding the government bureaucrats — males control most local and regional government programs — intended purpose for the pumps and wells, the caste system forces poor women in Lamkana Village to walk miles to a distant well in order to retrieve clean safe water.
Meantime women in Hathoda Village have run into the same problems as those in Lamkana. A public hand pump (with an apparatus attached to decontaminate fluoride pollution) was developed to serve the entire population, but the site chosen was in an upper class caste neighborhood. Hence, the women from poorer casts are prevented from using it, and must as a result use water from a traditional well, one that is contaminated (Singh, 2005, p. 218).
This unequal situation itself is contaminated with bias against poor women, and is yet another example of injustice for women. The male gender makes policy decisions at the government level and those decisions, while seeming made with good intentions, send poor women away from their villages in search of clean safe water for the survival of their families. The wiser course for the men making policy decisions is to plan their water-related support projects around the idea of socio-cultural dynamics — taking into account the caste system, for example — rather than just based on quantitative terms (numbers of wells and pumps).
Water, political power, and women's struggles in Trinidad. There are water-related power struggles involving women in Trinidad, as well, according to research in the National Resources Forum (Schneiderman, et al., 2004, p. 179). Water is not only scarce in many areas of Trinidad, water pollution is more and more common in many areas of the Caribbean country. It is not difficult to locate the sources of these increasing pollution problems — including pollution from oil and grease, lead, zinc, along with nitrogen and phosphorus from fertilizers, according to Schneigerman's research on page 186.
The sources of water pollution are a result of an economy based on petroleum, natural gas, chemicals, food processing, cement, and cotton textile manufacturing. As a result, fresh water that could be used to keep people healthy and prevent families from becoming sick is diverted instead to industry; the country has experienced industrial growth at a rate of 3% per year, the highest rate in the Caribbean.
"Despite such development, the water supply situation in post-colonial Trinidad has improved little in…approximately 30 years… [and] complaints heard today echo those of the past," Schneiderman writes (p. 183). In 1999, twenty-five women formed the Jones Village Women's Group for the expressed purpose of obtaining a supply of safe water (piped into their communities). And yet, while the male political and industrial leaders push for more development to bolster the national economy, the Jones women still have to walk a quarter mile from their homes late at night for water. A crowd of villagers waits each night for a trickle of water (only available at night) to emerge from the one water pipe (Schneiderman, 2004, p. 184). Each family is allowed two buckets of water per night.
There is also a pond on nearby land owned by an oil company, but the water is not safe for drinking, so women boil it, using half a bucket to bathe and the other half for praying, brewing tea, preparing food, cooking and flushing the toilet (Schneiderman, 2004, p. 184). Recently Trinidad's political leaders (nearly all male) drafted a national water resources management policy, designed, Schneiderman writes (p. 187), "…to support the socioeconomic development…through the integrated management of water resources." However, though the policy acknowledges that women do play a critical role in the dispersal and management of water resources, it does not offer any meaningful role for Trinidadian women, the author concludes on page 187.
This research offers another example of why ecofeminist activism should — and perhaps could — play a deciding role in making the lives of women in rural villages far more healthy and complete. The 25 women in the Jones' group have made some progress in terms of having their voices heard in the halls of high government; however, until conditions improve with respect to the availability of clean, safe water, women and their families will continue to struggle.
Gender-influenced decisions on water in Bangladesh. The tremendous amount of groundwater extraction (for irrigation) in Bangladesh has caused many hand pumps for drinking water to run bone dry. Also, some 20 million people have reportedly been poisoned by ground water that contains (through natural occurrences) arsenic, according to Crow, et al., writing in the journal Society and Natural Resources
(Crow, et al., 2002, p. 709). In fact, Crow explains, in 59 of 64 districts in Bangladesh, tube wells are contaminated with arsenic, likely because of the massive withdrawals used for corporate commercial irrigation purposes.
Crow points out that typically in Bangladesh women and girls walk between 2 and 5 hours daily to fetch clean water (p. 712). The fact that younger girls are often given the task of retrieving water from outlying available wells — several times a day — cuts into the time these girls have for their education, Crow continues (p. 715). Moreover, because aquaculture — one of the biggest, most profitable new industries in Bangladesh (raising fresh water shrimp for export) — is run by men, the homestead ponds normally used by women for fresh water are being converted and hence create a gender-related dichotomy (Crow, 2002, p. 716). Further exacerbating the burden women bear in Bangladesh is the explosion of Green Revolution farms, which require fertilizers and enormous quantities of water. "The general trend is male domination in irrigation pump schemes [for the farms springing up] and water selling markets 'leading to less control over the incomes from such water assets' by women," Crow asserts (quoting Jordans and Zwarteveen,
1997).
Even though women in Bangladesh raise what are called kitchen gardens, producing fruits and vegetables — and women also raise the livestock, requiring clean water — for their families, women do not have government-backed irrigation support (Crow, 2002, p. 717). This story illustrates as clearly as any in this paper that as far as male-dominated policy makers are concerned, women — particularly rural women — are practically invisible. After news of the arsenic contamination became widely known, rural households in Bangladesh — and the women who largely are responsible for households' water resources — were left with two totally unacceptable options. One, use river water or pond water and risk water-borne disease; or two, use available ground water wells, and face potential poisoning from arsenic.
Arsenic exposure and women in Bangladesh. A recent article in the International Journal of Environmental Research and Public Health points to updated empirically valid information regarding the adverse effect arsenic has had on Bangladeshi women. Approximately one third of the hand tube wells in Bangladesh contain higher levels of arsenic (10 ug/L) then are said to be safe by the WHO
(Milton, et al., 2010, p. 2811). "Chronic exposure to arsenic has the potentials to cause wide ranges of carcinogenic and non-carcinogenic and non-carcinogenic health effects such as cancer of the skin and internal organs, diabetes mellitus, hypertension, and respiratory conditions" (Milton, 2010, p. 2812).
Among the hitherto mentioned non-carcinogenic effects: a risk of foetal and infant deaths, along with poor nutritional status for women. Researchers located 2,341 women (ages 20-45) in the Gopalgonj district, an area known for high arsenic content in drinking water; the women had to have been drinking water from a tube well for at least six months prior to the survey. Of those 2,341 women 34% (798) were found to be malnourished (Milton, 2010, p. 2818). The researchers used body mass index (BMI) as the indicator of nutritional levels within the women because BMI is more related to nutrition than to genetics, Milton explained on page 2817.
The data presented by Milton and associates is far too voluminous to fully report here, but the researchers' bottom line presented evidence that chronic arsenic exposure very likely has contributed to the poor nutritional status of women 20 to 45 years of age in Bangladesh. In addition, Milton reports that chronic arsenic exposure has been reported in science literature to have adverse outcomes in terms of pregnancy; indeed, abnormal development of embryos has been found in other studies to have been caused by the metallothionein that is part of the human response when arsenic is introduced into the body (Milton, 2010, p. 2817).
To summarize the research presented from Bangladesh, a gender-related power issue is very clearly the ongoing dynamic in this developing nation bordering India. Male policy decisions — and male corporate decision-making that has allowed huge commercial irrigation projects, and aquaculture projects, to take clean water away from the needs of poor women and their families — have many women to trek miles for safe water.
From all available reports, government and corporate interests have ignored the health effects women have suffered through and will continue to suffer due to polluted wells and drastic water shortages in Bangladesh. In case after case — India, Trinidad, Latin America and Bangladesh — nature is being dominated, lives are being compromised, as has been reported in this paper, because the natural world is seen by those males in power — in many cases — as a resource that is ripe for picking and exploiting. The guiding philosophy for the gender-powered corporate and government decision-makers seems to be, poor women and their families be damned, full speed ahead with greedy, profit-motivated policies and projects that are environmentally devastating.
Qualitative methodology and ecological-minded women. Authors Susan Dobscha and Julie Ozanne conducted what they termed an investigation of "…the emancipatory potential of affirming one's relationship to nature and the impact this relationship has on consumption."
The authors argue that women — not necessarily ecofeminists, through ecofeminists can lead the way — should be in the forefront of the protests against environmental degradation that is evident to anyone with eyes and a sense of social responsibility. The specific form of protestation in this case is a rejection of consumerism.
The authors used three qualitative methods to research in depth the tactics that female members of an environmental organization have embraced in order to be more ecologically responsible — and at the same time fully reject what male-driven corporations are doing to harm the planet. The authors employed: a) participant observation; b) multiple interviewee-guided interviews; and c) autoelicitation using photographs (Dobscha, et al., 2001, p. 203).
The research began when the two authors collected data from an environmental organization (the vast majority of whom were female and Caucasian, between 30 and 70 years of age) by attending group meetings over a year's period of time. About 50 people were in attendance in each of 8 meetings attended by Dobscha and Ozanne, who took copious field notes to record all discussion and debate. The second phase included three open-ended interviews with 9 women from the group. The women were interviewed individually, at home, three times, and were given the opportunity to view notes that had been compiled by the researchers (Dobscha, 2001, p. 203).
A second series of follow-up interviews were held with the same 9 women — bringing the total time that the authors interviewed these women to 38 hours. When the taped interviews were transcribed (word for word) they totaled 715 pages of text, which, along with 50 pages of field notes, provided Dobscha and Ozanne ample empirical material from which to draw some solid analysis using hermeneutical and feminist strategies. Basically, the research showed a consistent pattern among these women: they fight back against the corporations that they believe are despoiling the earth not through angry rhetoric, or by marching in the streets with placards, or by pulling media-friendly stunts to draw attention to their rejection of mass consumerism. They battle back by making careful decisions about what they buy and by greatly reducing their consumption of goods. Indeed the common thread that emerged in this tapestry of ecofeminism is that the dominant consumer culture plays unwittingly into the hands of the greedy profit-obsessed, ecologically insensitive corporate entities — and that those women that are morally opposed must take a stand.
A few of the consistent themes Dobscha and Ozanne recorded and then reported in their article include: a) much of consuming is seen as squandering and wasting; b) women do not have any special entitlement to nature because nature cannot be possessed and nature serves its own ends; c) every one of these women distrust business and marketing practices; some see marketing of so-called green products as dishonest and evil (such as biodegradable diapers and eco-friendly gasoline); d) buying secondhand items at thrift stores is smart and ecologically practical; e) women should drive their cars less and should bundle all errands into one trip; and f) these women avoid paper products, use dog food bags for garbage receptacles, build their own solar greenhouses and forage for cast off items that still have practical use for the family.
Quantitatively viewing ecofeminism vis-a-vis wilderness issues. Linda Vance agrees with the basic tenet of ecofeminism — the patriarchal domination of nature parallels the patriarchal domination of women — and yet the author insists that the movement should not be doing handstands and back flips simply because Congress and the President have seemed to embrace nature's majesty by creating numerous wilderness areas in the U.S.
Vance explains:
"The issue for us in not the amount of land which is set aside but rather the conceptual foundations on which wilderness protection currently rests. These foundations are the same ones that support the rationalist project of controlling nature and, by extension, the project of controlling women, and they are therefore wholly antithetical to ecofeminist philosophy…[and] until the basis for wilderness protection is radically reconceptualized, the task of stopping environmental degradation in non-wilderness areas will become increasingly
Sisyphean…" (Vance, 1997, p. 61).
The edgy argument Vance puts forward has some validity. To wit, no matter what quantity of wilderness areas the government puts aside for protection, those decisions are made by the same people (Congress and the President) that have authorized the clear-cutting of old-growth forests, nuclear waste dumps, the draining of wetlands and the damming of rivers (leading to the destruction of species of salmon) (Vance, 1997, p. 60). Moreover, Vance finds it paradoxical that while visitors are encouraged to fully enjoy the backwoods experience, corporate manufacturers of outdoor equipment and clothing have made huge profits selling products that are impervious to wind, water, sun, along with products like GPD devices, pills to remedy altitude sickness, insect repellents and insulated sleeping bags. While these items do minimize the impact humans have on the backcountry, Vance (p. 63) asserts that "…They also serve to reinforce the idea that humans are essentially alien to, and independent of, the natural world, and that human ingenuity can overcome all of nature's challenges."
Conclusion
An argument can be made that ecofeminist activists seeking to recruit more women to their movement — and who wish to alert the world's population — need only present data and illustrations showing how poor women are negatively effected in the water-related stories in this document. This would not be a new strategy and yet it could prove successful. For example, antinuclear protestors have used grim statistics and photos from the deadly nuclear disaster at Chernobyl to spread the word. Radical Islamists throughout the Muslim world have used photos of the torture and unconscionable cruelty U.S. troops visited upon Iraqi prisoners at Abu Ghraib to recruit impressionable young Muslims to join the jihad terror movement. Indeed, ecofeminists would be wise to document and disseminate graphic information related to the injustice and abuses that women have endured in India, Bangladesh, Trinidad, Latin America and elsewhere.
While the earth continues to be plundered and the environment debased, men in positions of power seem to do little or nothing to alleviate the pain and suffering poor women experience as a result. With solid, believable data and images as ammunition, ecofeminist activist organizations could launch a worldwide campaign informing and radicalizing the feminine gender from Moscow to Miami. Dianne Rocheleau, Professor of Geology at Clark University,
supports making good use of qualitative and quantitative methods — maps, numbers, text and context — in the search for objectivity vis-a-vis making these issues and important part of the public record (Rocheleau, 1995, p. 459). She challenges scientists to reevaluate their subjective research and turn those subjective investigations and discoveries into objective, verifiable contributions to feminist political ecology. When women are the only scholars studying women's issues, it takes on a gendered, less objective feel, Rocheleau explains on page 459.
Meantime Brunel University Professor Susan Buckingham asserts that ecofeminism activists in England have already made substantial progress. "…There have been substantial policy shifts in Europe and the UK in both the environmental and qualities fields, and…this is in part a result of lobbying…by groups informed by ecofeminist debates"
(Buckingham, 2004, p. 146). She cites credible examples, one being UK waste management policy changes made by a rural county council in southern England, a county that produces typically a higher volume of waste than other counties. After ecofeminism values were adopted, the rate of recycling rose, citizens stopped using paper napkins in favor of cloth, and the staff reported that changes in attitude have led to waste minimization — a departure from past behaviors.
That having been said, much remains to be done to achieve wider understanding of the values and principles — and critical environmental issues — ecofeminists promote. Where is the mainstream reporting on why Africa has such terribly low agricultural productivity, for example? What reporter from the New York Times or the Wall Street Journal has delved into women's lack of access to land (women beg for land in Africa) (Gladwin, et al., 2001, p. 179),
women's lack of capital, credit, or cash (cash crops are strictly in the male domain), or the African women's lack of fertilizer and technical training? It is a rhetorical question, of course, because there is no correct answer. But for ecofeminists seeking to make their case on the international stage, they need to use existing examples of how women — and the planet — bear the brunt of wrongheaded policies launched by patriarchal governments and greedy corporations on the take.
Bibliography
Buckingham, Susan, 2004, 'Ecofeminism in the Twenty-First Century', the Geographical Journal, Vol. 170, No. 2, 146-154.
Crow, Ben, and Sultana, Farhana, 2002, 'Gender, Class, and Access to Water: Three Cases in a Poor and Crowded Delta', Society and Natural Resources, Vol. 15, 709-724.
Dobscha, Susan, and Ozanne, Julie L. 2001. 'An Ecofeminist Analysis of Environmentally Sensitive Women Using Qualitative Methodology: The Emancipatory Potential of an Ecological Life', Journal of Public Policy & Marketing, Vol. 20, No. 2, 201-214.
Eaton, Heather, 'Ecofeminism and Globalization', Feminist Theology, Vol. 8, No. 41, 41-55.
Gaard, Greta, 2001, 'Women, Water, Energy: An Ecofeminist Approach', Organization & Environment, Vol. 14, Issue 2, 157-174.
Gates, Barbara T., 1996, 'A Root of Ecofeminism Ecofeminisme', Interdisciplinary Studies in Literature and Environment, Vol. 3, No. 1, 7-16.
Gladwin, Christina H., Thompson, Anne M., Peterson, Jennifer S., and Anderson, Andrea S., 2001, 'Addressing food security in Africa via multiple livelihood strategies of women farmers', Food Policy, Vol. 26, 177-207.
Milton, Abul H., Shahidullah, S.M., Smith, Wayne, Hossain, Kazi S., Hasan, Ziaul, and Ahmed, Kazi T., 2010, 'Association between Chronic Arsenic Exposure and Nutritional Status among the women of Child Bearing Age: A Case-Control Study in Bangladesh, International Journal of Environmental Research and Public Health, Vol. 7, 2811-2821.
Rocheleau, Dianne, 1995, 'Maps, Numbers, Text, and Context: Mixing Methods in Feminist Political Ecology', Professional Geographer, Vol. 47, No. 4, 458-466.
Schneiderman, Jill S., and Reddock, Rhoda, 2004, 'Water, women and community in Trinidad, West Indies, Natural Resources Forum, Vol. 28, 179-188.
Singh, Nandita, Jacks, Gunnar, and Bhattacharya, Prosun, 2005, 'Women and community water supply programmes: An analysis from a socio-cultural perspective', Natural Resources Forum, Vol. 29, 213-223.
Tickner, Ann J., 1992, Gender in International Relations: Feminist Perspectives on Achieving Global Security, Columbia University Press, New York.
Upadhyay, Bhawana, 2004, 'Gendered Livelihoods and Multiple Water Use in North Gujarat', Agriculture and Human Values, Vol. 22, 411-420.
Vance, Linda, 2001, 'Ecofeminism and Wilderness', National Women's Studies Association / NWSA, Vol. 9, No. 3, 60-76.
World Health Organization, 2010, 'Water Sanitation and Health: Facts and Figures on Water Quality and Health', Retrieved August 23, 2010, from http://www.who.int/water_sanitation_health/facts_figures/en/index.html.
Zwarteveen, M. And Endeveld, M, 1995, 'Rural women's questions are agrarian questions. A discussion of the intellectual and political construction of realities of rural women', in Agrarian questions. The politics of farming anno 1995, ed. Agrarian Questions Organizing Committee, 1886-1896. Wageningen, the Netherlands: Wageningen Agricultural University.
A. Tickner, (1992), Gender in International Relations: Feminist Perspectives on Achieving Global Security, Columbia University Press: New York, p. 124.
B. Gates (1996), a Root of Ecofeminism, Interdisciplinary Studies in Literature and Environment, vol. 3, no. 1, p. 9.
H. Eaton, (2000), 'Ecofeminism and Globalization', Feminist Theology, vol. 8, no. 41, p. 42.
G. Gaard, (2001), 'Women, Water, Energy: An Ecofeminist Approach', Organization & Environment, vol. 14, no. 2, p. 159).
4 World Health Organization, (2009), 'Facts and Figures on Water Quality and Health', retrieved August 23, 2010, from http://www.who.int/water_sanitation_health/facts_figures/en/index.html. 5 B. Upadhyay (2005), 'Gendered Livelihoods and Multiple Water Use in North Gujarat, Agriculture and Human Values, v. 22, p. 411.
N. Sing, G. Jacks, and P. Bhattachara, (2005), 'Women and community water supply programmes: An analysis from a socio-cultural perspective', Natural Resources Forum, Vol. 29, p. 215.
J. Schneiderman and R. Reddock, (2004), 'Water, women and community in Trinidad, West Indies', Natural Resources Forum, vol. 28, p. 186.
B. Crow and F. Sultana, (2002), 'Gender, Class, and Access to Water: Three Cases in a Poor and Crowded Delta', Society and Natural Resources, vol. 15, 709-724.
M. Zwarteveen and M. Endeveld, (1995), 'Rural women's questions are agrarian questions. A discussion of the intellectual and political construction of realities of rural women', in Agrarian questions. The politics of farming anno 1995, ed. Agrarian Questions Organizing committee, 1886-1896. Wageningen, the Netherlands: Wageningen Agricultural University.
A. Milton, S. Shahidullah, W. Smith, K Hossain, Z Hasan, and K. Ahmed, (2010), 'Association between Chronic Arsenic Exposure and Nutritional Status among the Women of Child Bearing Age: A Case-Control Study in Bangladesh', International Journal of Environmental Research and Public Health, vol. 7, 2811-2821.
S. Dobscha and J. Ozanne, (2001), 'An Ecofeminist Analysis of Environmentally Sensitive Women Using Qualitative Methodology: The Emancipatory Potential of an Ecological Life', Journal of Policy & Marketing, vol. 20, no. 2, p. 203).
L. Vance, (1997), 'Ecofeminism and Wilderness', National Women's Studies Association / NWSA, vol. 9, no. 3, p. 60.
D. Rocheleau, (1995), 'Maps, Numbers, Text, and Context: Mixing Methods in Feminist Political Ecology', Professional Geographer, vol. 47, p. 459.
S. Buckingham, (2004), 'Ecofeminism in the Twenty-First Century', the Geographical Journal. vol. 170, no. 2, p. 146.
C. Gladwin, a. Thompson, J. Peterson, a. Anderson, (2001), 'Addressing food security in Africa via Multiple livelihood strategies of women farmers', Food Policy, vol. 26, p. 179.
---
Are you busy and do not have time to handle your assignment? Are you scared that your paper will not make the grade? Do you have responsibilities that may hinder you from turning in your assignment on time? Are you tired and can barely handle your assignment? Are your grades inconsistent?
Whichever your reason is, it is valid! You can get professional academic help from our service at affordable rates. We have a team of professional academic writers who can handle all your assignments.
Plagiarism free papers
Timely delivery
Any deadline
Skilled, Experienced Native English Writers
Subject-relevant academic writer
Adherence to paper instructions
Ability to tackle bulk assignments
Reasonable prices
24/7 Customer Support
Get superb grades consistently
Online Academic Help With Different Subjects
Literature
Students barely have time to read. We got you! Have your literature essay or book review written without having the hassle of reading the book. You can get your literature paper custom-written for you by our literature specialists.
Finance
Do you struggle with finance? No need to torture yourself if finance is not your cup of tea. You can order your finance paper from our academic writing service and get 100% original work from competent finance experts.
Computer science
Computer science is a tough subject. Fortunately, our computer science experts are up to the match. No need to stress and have sleepless nights. Our academic writers will tackle all your computer science assignments and deliver them on time. Let us handle all your python, java, ruby, JavaScript, php , C+ assignments!
Psychology
While psychology may be an interesting subject, you may lack sufficient time to handle your assignments. Don't despair; by using our academic writing service, you can be assured of perfect grades. Moreover, your grades will be consistent.
Engineering
Engineering is quite a demanding subject. Students face a lot of pressure and barely have enough time to do what they love to do. Our academic writing service got you covered! Our engineering specialists follow the paper instructions and ensure timely delivery of the paper.
Nursing
In the nursing course, you may have difficulties with literature reviews, annotated bibliographies, critical essays, and other assignments. Our nursing assignment writers will offer you professional nursing paper help at low prices.
Sociology
Truth be told, sociology papers can be quite exhausting. Our academic writing service relieves you of fatigue, pressure, and stress. You can relax and have peace of mind as our academic writers handle your sociology assignment.
Business
We take pride in having some of the best business writers in the industry. Our business writers have a lot of experience in the field. They are reliable, and you can be assured of a high-grade paper. They are able to handle business papers of any subject, length, deadline, and difficulty!
Statistics
We boast of having some of the most experienced statistics experts in the industry. Our statistics experts have diverse skills, expertise, and knowledge to handle any kind of assignment. They have access to all kinds of software to get your assignment done.
Law
Writing a law essay may prove to be an insurmountable obstacle, especially when you need to know the peculiarities of the legislative framework. Take advantage of our top-notch law specialists and get superb grades and 100% satisfaction.
What discipline/subjects do you deal in?
We have highlighted some of the most popular subjects we handle above. Those are just a tip of the iceberg. We deal in all academic disciplines since our writers are as diverse. They have been drawn from across all disciplines, and orders are assigned to those writers believed to be the best in the field. In a nutshell, there is no task we cannot handle; all you need to do is place your order with us. As long as your instructions are clear, just trust we shall deliver irrespective of the discipline.
Are your writers competent enough to handle my paper?
Our essay writers are graduates with bachelor's, masters, Ph.D., and doctorate degrees in various subjects. The minimum requirement to be an essay writer with our essay writing service is to have a college degree. All our academic writers have a minimum of two years of academic writing. We have a stringent recruitment process to ensure that we get only the most competent essay writers in the industry. We also ensure that the writers are handsomely compensated for their value. The majority of our writers are native English speakers. As such, the fluency of language and grammar is impeccable.
What if I don't like the paper?
There is a very low likelihood that you won't like the paper.
Reasons being:
When assigning your order, we match the paper's discipline with the writer's field/specialization. Since all our writers are graduates, we match the paper's subject with the field the writer studied. For instance, if it's a nursing paper, only a nursing graduate and writer will handle it. Furthermore, all our writers have academic writing experience and top-notch research skills.
We have a quality assurance that reviews the paper before it gets to you. As such, we ensure that you get a paper that meets the required standard and will most definitely make the grade.
In the event that you don't like your paper:
The writer will revise the paper up to your pleasing. You have unlimited revisions. You simply need to highlight what specifically you don't like about the paper, and the writer will make the amendments. The paper will be revised until you are satisfied. Revisions are free of charge
We will have a different writer write the paper from scratch.
Last resort, if the above does not work, we will refund your money.
Will the professor find out I didn't write the paper myself?
Not at all. All papers are written from scratch. There is no way your tutor or instructor will realize that you did not write the paper yourself. In fact, we recommend using our assignment help services for consistent results.
What if the paper is plagiarized?
We check all papers for plagiarism before we submit them. We use powerful plagiarism checking software such as SafeAssign, LopesWrite, and Turnitin. We also upload the plagiarism report so that you can review it. We understand that plagiarism is academic suicide. We would not take the risk of submitting plagiarized work and jeopardize your academic journey. Furthermore, we do not sell or use prewritten papers, and each paper is written from scratch.
When will I get my paper?
You determine when you get the paper by setting the deadline when placing the order. All papers are delivered within the deadline. We are well aware that we operate in a time-sensitive industry. As such, we have laid out strategies to ensure that the client receives the paper on time and they never miss the deadline. We understand that papers that are submitted late have some points deducted. We do not want you to miss any points due to late submission. We work on beating deadlines by huge margins in order to ensure that you have ample time to review the paper before you submit it.
Will anyone find out that I used your services?
We have a privacy and confidentiality policy that guides our work. We NEVER share any customer information with third parties. Noone will ever know that you used our assignment help services. It's only between you and us. We are bound by our policies to protect the customer's identity and information. All your information, such as your names, phone number, email, order information, and so on, are protected. We have robust security systems that ensure that your data is protected. Hacking our systems is close to impossible, and it has never happened.
How our Assignment  Help Service Works
You fill all the paper instructions in the order form. Make sure you include all the helpful materials so that our academic writers can deliver the perfect paper. It will also help to eliminate unnecessary revisions.
2.      Pay for the order
Proceed to pay for the paper so that it can be assigned to one of our expert academic writers. The paper subject is matched with the writer's area of specialization.
3.      Track the progress
You communicate with the writer and know about the progress of the paper. The client can ask the writer for drafts of the paper. The client can upload extra material and include additional instructions from the lecturer. Receive a paper.
4.      Download the paper
The paper is sent to your email and uploaded to your personal account. You also get a plagiarism report attached to your paper.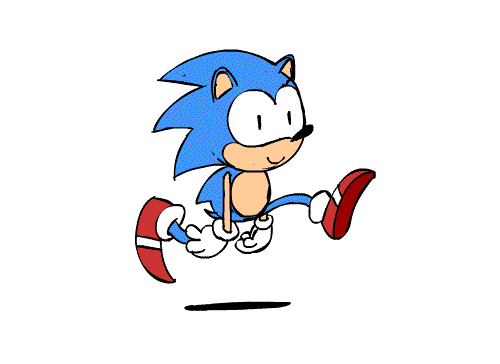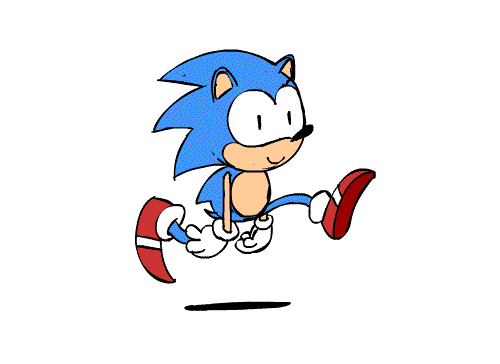 PLACE THIS ORDER OR A SIMILAR ORDER WITH US TODAY AND GET A PERFECT SCORE!!!
---