Privatization of Healthcare Services in China Since 1980s
Empirical Analysis related to Primary level Changes
Insurance
Financing
Policy
Data Presentation, Observations and Analysis
Obstacles faced by Private Clinics
Future Outlook
China opened its door to the outside world and introduced economic reforms in 1980 with a shift from a controlled central economy to an open and market oriented economy. This project takes on the task of investigating the Chinese privatization of healthcare sector with special emphasis on private clinics and the role they play in overall healthcare industry. Driven by need of times this rapid evolution of private sector influenced the whole industry and gave birth to many problems occurring at both rural and urban areas. The thesis also gives a comparison of services and performance of players in the healthcare industry with focus on practices exercised in urban areas with further inquiry in to level of services provided by the privatized clinics, customer preferences and efficiency of overall privatization process with implementation of new healthcare reforms.
Creating a public private mix in the healthcare industry has been a major challenge for leadership of China; its healthcare system once dominated by only public institutions has now seen major changes since 1980 with emergence of a private sector not yet fully developed. Private clinics provide an alternate solution to the problem of increasing population which resulted in overcrowded public hospitals and preference for quality with increased awareness about health issues in general masses. The research investigates the problems faced by all three stakeholders (patient, public and private healthcare institutions) in light of privatization policy of Chinese government. This rapid privatization of healthcare industry gave birth to many problems related to traditional Chinese methodologies for providing medical care and effectiveness of public hospitals in the local setting. In implementing the new reforms Chinese state needs to ensure the continuation of quality health services through existing public healthcare institutions while regulating the private sector effectively.
Introduction
There have been many health reforms all over the world especially during the past two decades, these reforms were in shape of privatization of healthcare sector. Some advanced economies of the western world changed their approach and privatized there healthcare sector decades ago although the experience in these highly developed countries was according to their economic structure and need of middle and lower classes. The approach adopted by these strong economies influenced the health reforms in developing countries and many such countries privatized their healthcare services in order to promote equity and accessibility (Johnson & Stoskopf, 2010).
China too experienced difficulty in providing equitable healthcare to all, although the need to privatize many industries was apparent in 1960 but the overall change came with the transformation of economic policy when China opened its doors to the rest of the world.
Healthcare industry was also decentralized and a transformation began after 1980 allowing establishment of private hospitals and conversion of previously nationalized hospitals and missionary hospitals to their previous autonomous state. These private hospitals and clinics were operated and financed independently paving the way for competition, lower healthcare costs and enhanced quality. The previously witnessed failure of public institutions in providing equitable healthcare and a wide spread insurance network encouraged private insurance and establishment of private clinics with fee-for-service structure. Bare foot doctors, traditional practitioners and independent medicine manufacturers were either merged within the private sector or deemed illegal by the government. Seeing the positive results the Chinese government compiled and published new healthcare reforms in April 2009; this plan describes the way forward and strategizes the ways for improving healthcare service in local settings and grass root levels. Practical steps are defined for enhancing the role of private sector by effective use of small clinics, healthcare centers in distant villages and underdeveloped towns resulting in equitable healthcare services with overall accessibility and affordability. Development and construction of private clinics is to be encouraged and doctors were allowed to start their own private hospitals besides their employment in public or private hospitals (Freeman & Boynton, 2011).
Privatization of any sector is an intended process by government through which involvement of non-government elements is increased; these non-government entities then finance and provide services on their own being regulated by provisions set by the government. (Starr, 1988)
China started privatization of its health care industry in 1979, the project investigates the process and the obstacles faced during these three decades especially by private clinics and highlights the role of private sector focusing on private clinics in the overall healthcare structure in China with emphasis on the competition, customer preferences and other social elements.
It establishes the understanding of Chinese private healthcare sector by discussing its historic evolution, existing practices in healthcare sector and the future outlook. The thesis then describes the research methodology; explaining important theories related to privatization in relation to Chinese healthcare sector, rapid developments and the resulting impacts. It also highlights the prevailing situation and operations of private clinics and explaining the obstacles. The project would then conclude by discussing the overall impact of healthcare privatization in relation to the key findings.
The quality of services provided by public institutions is better in competition to the scope of services provided by the private hospital or clinic. These private entities operate separately and are owned by one or two individuals, they are considered as more accessible to the general public and exhibit more understanding towards patients (Freeman & Boynton, 2011).
Literature Review:
China is known for its traditional methods and medicines provided to masses in temples by traditional practitioners; this was a private sector but not enlightened with modern techniques and methodologies of healthcare. In the post libration era of 1949 to 1965, the competent professionals were only devoted to royal families, government officials and soldiers, equitable health provisions were absent for common man as they only had access to folk doctors with no formal education using traditional, religious and mythical means for curing selling herbal mixtures as medicine (Ma, Lu and Quan 2008). In 18th century many missionary hospitals were established by Christian missionaries, this paved the way for individuals devoted to medical field to setup their private hospitals. By 1949 most healthcare services were provided by this private sector with public sector established only in capitals providing healthcare services to the elite. In 1950 with nationalization initiative all the healthcare activities were made responsibility of the government and all private institutions of that time were nationalized or eliminated all together. During 1956 most private institutions were under government control and practitioners were inducted into these newly formed public entities resulting in formation of the biggest healthcare network with the most extensive workforce. The government ran these hospitals and was responsible for financing healthcare institutions of both urban and rural areas, aiming for equitable and universal healthcare network for all (Baru, 1989).
China has been facing considerable trouble in dealing with rural healthcare. The struggle has been faced by the Chinese government since its inception. In order to address this issue, Mao levied great stress on having the healthcare needs of rural areas being met. At this point, troops of trained doctors were sent to villages on frequent basis which was responsible for addressing these healthcare needs however the issue was still unresolved. Therefore, in order to deal with this issue, a regime of internal health worker was started. The gist of this reform was to use the agricultural workers who had been to high schools and were reasonably literate, for providing primary healthcare services.
Under this reform, the healthcare workers were made to get training at local and regional hospitals for 3-6 months and then practice in their respective areas. The whole idea was not to provide replacement for properly trained doctors but to make the primary healthcare services available to the general public. The regime turned out to be highly successful and was highly appreciated at national as well as international levels. Even, W.H.O. considered it as one of the successful measures of Chinese government (Bloom,) 2009.
However because of low payment as compared to regular doctors, many health workers opted for regular medicine studies. Reforms in the health-care system in the early 1980s, which were unsuccessful during this period, resulted in the collapse of the cooperative medical system to a payment-based system of medical care in rural areas. The program was cancelled by the Ministry and the idea of rural health was kept at a back burner. Many of these health workers actually began their practice as private practitioners as well. On the basis of this rural health policy, the Government proposed the development of a new cooperative medical system in 2003 (Zhang & Unschuld, 2008).
With the economic reforms of 1979 and increasing burden of healthcare budgets (see figure 1) on the government, many sectors including the healthcare sector was privatized. The redundancy and limitations of public healthcare system were made apparent during earthquakes of 1976 killing more than 200,000 people and injuring more than 700,000; many lives could have been saved if a more widespread yet basic healthcare system would have been in place (Ma, Lu and Quan 2008). With this reality check and overall change in approach permissions were granted to individuals for setting up and running private hospitals with government regulations. This revived the private sector and many public institutions were privatized over night. Both types of institutions private and public still co-exist in China but number of private hospitals and clinics remain far greater. In most cities the private hospitals and clinics privatized at an incredible speed going from 40% of all institutions in 1998 to 56% private institutions in 2005, this rapid privatization led to establishment of un-registered private entities (Black Clinics). Earlier to 1980 there were four groups who were allowed to setup and run private practice; First group was individual practitioners with a license prior to the Cultural Revolution, Second group was medical personnel who were laid off by public institutions, third group was composed of family trained practitioners who used traditional Chinese methodologies and fourth were retired practitioners also using traditional methods. Out of these four only three groups were then allowed to practice privately after 1980 health reform hence many practitioners about one third of them were unlicensed involved in bogus activities. With time new practitioners passed out from medical schools but were not employed by already shrinking public healthcare sector hence they joined private sector and led to further development of the sector. Although most technologically advanced institutions are still government owned with most competent workforce and state of the art facilities. Generally private practice is started by those who are not employed by public sector, similarly patients who do not have formal medical insurance and have no access to costly public medical service. The transformation from public financing to private financing increased cost and led to inequality in health services. The possession of wealth became a critical factor in getting access to quality services leading to limited access for poor families, who would only go to private practitioners due to cheaper costs (Lim Meng-Kin et al., 2004b).
During the past thirty years the rapid development of private practice shows that government failed to provide an equitable and universal healthcare system to Chinese people at large. Although public sector still plays a major part in providing healthcare with private entities only playing a complimentary role and is still limited to constraints such as cure to serious illnesses. Doctors working in public institutions were not allowed to open their own private clinic and were labeled as illegal but the new healthcare reform published in 2009 encourages qualified doctors to set up and run their own private clinics. The culture and tradition of private clinics in China with economy driven favorable government regulations pave the way for an encourage future for private clinics.
Figure 2
: Three Layered Healthcare SystemChina provides public healthcare to its citizens in three layers for both rural and urban areas. In urban areas the three layers are composed of neighborhood health stations (clinics), district hospitals and municipal hospitals, while rural structure is composed of village health stations, township health centers (hospitals) and county hospitals. The upper levels in both layers provide both inpatient and outpatient with emergency services while lower level, neighborhood and village stations provide basic or preventive health care services (Hassan H. Dib et al., 2009).
In reality most basic healthcare institutions at mid and lower levels are privatized especially in towns and small cities. This private sector is composed of both private hospitals and clinics; they occupy the same level, are easily accessible and provide similar services of curing minor chronic diseases for all patients especially poor patients. Hence with time they have replaced the public institutions on lower levels. (See Figure 2)
When experiencing symptoms a patient usually contacts the lower level, either community or village health station, if the illness is outside the scope then the patient is referred to the next level of health institution.
Research shows that there are various problems with this three layered system; mainly with its vertical structure. The accessibility to upper level hospitals means long waiting lists for registration and treatment, tests, fee and medicines; limited attention from the doctor and high costs for medicine. The problems also extend to lower levels and are mainly related to expertise, insufficient skills, shortage of medical equipments and poor facilities.
There are many critics that condemn private clinics due to poor quality and patient safety but research shoes that competent and qualified private practitioners in private clinics are not sub-standard to their public counterparts. In fact masses believe that private practitioners are seen as better than public counterparts especially in relation to individual attention, extended courtesy and great customer service standards. A survey conducted in Guangzhou, the capital and largest city of the Guangdong province presents that 79% of the subjects gave positive response to private clinics and attitude demonstrated by private doctors. In addition to a positive attitude exhibited by doctors there is the element of competition and an advantage held by private clinics when it comes to providing cure and medicines to specialized illnesses that use traditional Chinese methods and medicines. These illnesses include bone-setting, maternal care amongst other rare diseases in which public institutions are not specialized and competent. From this survey it can be observed that private clinics do not only complement the public sector in sharing the burden of overwhelming number of patients but also provide care for illnesses not covered by modern public healthcare institutions (Hassan H. Dib et al., 2009).
The public healthcare sector is much deteriorated in rural areas where community healthcare centers are not prepared sufficiently for meeting needs of the masses hence most patients crowd the upper level hospitals overwhelming them in cities and hence easy access for both populations becomes impossible. The demand of healthcare services is not met by public sector and hence many people opt for cheaper alternatives, in the shape of private clinics and practitioners.
These Private clinics can play a pivotal part in enhancing the overall delivery of prevailing health system in China. An independent survey shows that 31% patients in rural areas used private clinics, another 30% used village health centers, 22% used township health stations and only about 3% used city hospitals. In urban localities also patients prefer using cost effective means with 49% going to private clinics. Most patients preferred to stay away from Upper level hospitals due to high cost and time consumption. The more accessible and cost efficient private clinics improve the provisions of healthcare services to general masses.
Privatizing healthcare sector means the withdrawal of government management while non-government bodies take up the role of financing and providing health services. Privatization can generally be done by using three approaches; complete termination of public responsibilities (termination), contracting out public responsibilities (contracting out) and independent performance of public responsibilities (self-governance). Termination means that state's span of control is reduced and responsibilities are given to private bodies, while contracting out means that state's span of control and responsibilities remain intact only certain works are contracted out to complete the public tasks. In self-governance scope remains the same and with public bodies but extensive autonomy is given to the bodies (Gill & Ghuman, 2000).
China too experienced this change when it transformed its controlled economy into a market economy, resulting in healthcare sector reforms. It underwent rapid healthcare privatization in the last three decades. (Limmang — Kin, 2004)
Chinese people refer to the term privatization as si ying hua. Before 1979 privatization was considered as an evil and a phenomenon against the socialism, it was considered as selfish act, an acceptance of western ways of capitalism and abolition of state responsibility. While in western world it was looked as a freedom given to external bodies for increasing effectiveness and efficiency. Because of this ideology of China, privatization phenomenon took time for acceptance. Earlier to 1979 China had a central but an extensive healthcare system through which healthcare services were thought to be provided to all with a low cost. After 1979 private practitioners became acceptable with acute shortage of public healthcare services in early 1980s. Even after these three decades of public control, the healthcare sector remained sub-standard with inferior technology and obsolete medicine and methods with healthcare sector having no economic value. This transformation was forced by more important factors; factors such as huge budgets devoted by state for providing public healthcare facilities, something they could not afford in longer run. Additionally the demography of China was changing with increasing population and more senior citizens; this also led to increase in demands and the need to widen the spread and include peasants in to healthcare provisions. All of these led to enormous spending on healthcare with the demand of various new services from the consumers with steady evolution in medical field. (Limmang — Kin, 2004)
The requirements of masses were many and the task of fulfilling these requirements by government or public healthcare only proved as an impossible endeavor. As a result state tried to provide healthcare services but due to shortage of supply and high costs it allowed the establishment of private institutions. In the 1990s these requirements were mostly satisfied but the objective was then to establish a market economy hence healthcare sector underwent a market-ization procedure with a goal to modernize healthcare system of China with alteration of current healthcare structure and minimizing the role of state in local areas. The government gave up the management and the role of financing, controlling and delivering healthcare was substantially weakened resulting in an ill-funded and ineffective public healthcare sector. Hospitals at both county and township levels were made autonomous and were encouraged to become self sustaining units without state financing. At lower levels private and collective ownership was encouraged with competition amongst private clinics. (Limmang — Kin, 2004)
By this time privatization was considered as a viable alternate to public services with enhancement of provisions in healthcare and resulting patient satisfaction. After the health reforms and considerable changes the scope of private sector stretched rapidly, with no state support hospitals were made to rely on the processes of sales and marketing to cover their expenses. These reforms also encouraged practitioners to indulge in secondary jobs or open their own clinics for additional income. The privatization of hospitals did not altered the ownership completely as major changes due to privatization only occurred and were felt in lower (neighborhood and village centers) and mid levels (township clinics and district centers) of healthcare sector and only 2% of large public hospitals were privatized between 1995 and 2005. The government kept the ownership of big hospitals nut private entities and institutions evolved in the shape of smaller private hospitals and clinics. Primary healthcare was largely privatized and in rural areas were public healthcare system had completely collapsed was rejuvenated by these private entities. In 1984, when private clinics and hospitals were established in rural areas the coverage of local residents was only 10% of the total population. Most low level and mid level institutions were sold to private owners who then started their private operations. Employees of these hospitals also opened their private clinics and in 1990, 70% of 160,000 private doctors were providing services in rural areas. With the passage of time more development occurred in China with enhanced infrastructure and urbanization, a lot of private doctors ventured in to the urban areas opening their private clinics hence majority of the primary healthcare sector is privately owned and operated.
Insurance
After 1979 most operations related to primary healthcare are privatized and autonomy has been given to public institutions for contracting and outsourcing their services. Public hospitals were forced to compete with the private counterparts and raise revenue for their survival. On the insurance part the state failed to provide insurance to all and only 5.5% of village population had medical insurance hence with this collapse many alternate private insurance schemes emerged and many remained without medical insurance in both rural and urban areas. With no insurance these people started using cost effective private healthcare. (Jackson, 2005)
Financing
Privatization greatly decreases the expenditure incurred by state. Its role and effectiveness in healthcare sector can be measured by monetary terms as it led to substantial cost cutting in healthcare budget. With increasing financial cuts and subsidies to public institutions from state the cooperative medical system of insurance collapsed with no finances to pay for public healthcare workers especially in villages. These freed up finds were immersed in big public hospitals hence newly privatized entities were left to find new sources for revenues. These private entities now rely on fee paid by patients and revenue against sold medicines hence the state burden was shifted to citizens. (Hu, 2004) The role of government in financing and investing in healthcare is still vital and it counts for 5% of the total GDP (UNDP, 2005, p 63).
Policy
With privatization of health sector there were inevitable changes in policies on country level in light of different reports published in 1980. These reports were Report on the Granting of Permission for Solo Private Medical Practice and Interim Measures on the Administration of Individual Medical Practices in Sichuan Province, through these reports measures to control and regulate the private healthcare sector were stipulated. Approved private practitioners were allowed to operate in a locality but they could not sell medicines, build pharmacies and employee other doctors. Later on in 1983 healthcare practitioners were made to take an assessment resulting in 367 licensed village doctors and 1201 basic healthcare workers. In comparison to 1977 there were 1860 wandering doctors with 4880 basic healthcare workers; all of these individuals were not licensed and many of them were involved in fraudulent practices. Once licensed these practitioners went in to private healthcare sector in both urban and rural areas. With effectiveness there were some obstacles in legalizing these practitioners as the assessment itself was very hard and restricted many trained professional and stray street doctors from getting the license and opening their own private practice. As a result many practitioners shifted to other fields or started their illegal practices in streets by setting up medical stalls. While the number of illegal and barefoot doctors remain limited in urban areas due to increasing awareness and accessibility, rural areas are crowded with these individuals. In 1993 there was a relaxation provided in the approval process aimed towards further developing the private sector and discouraging illegal practices. During this time two important policies were adopted; firstly the local governments started examining and approving competent professionals themselves awarding them licenses to start their own clinics and secondly the acquiring a license was made necessary before starting a medical practice. Besides these policies a health team was appointed to remove unlicensed private institutions banning them from future practice anywhere in the country (Letza et al., 2004).
Research Methodology
The research is based on secondary data taken from independent survey of healthcare consumers in China conducted by Deloitte in 2011 assessing overall effects of privatization in a particular city and people's opinion about private clinics. China is densely populated with many regional components; this project considers a survey conducted by the health department with Deloitte Inc. The data is composed of recorded opinions of general public, private practitioners and basic healthcare workers. The ongoing development and urbanization in China is encouraging a lot of people to move to urban areas. In the past three years the population living in urban areas has surpassed the population numbers in rural areas. With an increasing and aging population health care demands in urban areas have raised considerably as a result both public and private entities come under enormous pressures. In order to accommodate such changes the numbers of private clinics have increased rapidly, taking a vital supporting role to public healthcare system.
This research is limited to an urban area concentrating at the county level and was dependent on availability of data collected by the local authorities. There are more than two thousand counties in China and each county has about 100 or more private clinics only in urbanized areas. With more than 200,000 private clinics only at county level excluding clinics in large cities and remote villages; the research aims to confine the subject to a particular county and investigate in to the research questions. A county is a connection between rural and urban areas and is vital for both urban and rural population (Ministry of Health of China, 2000).
All the public institutions in China are regulated and managed by the county health department supported financially by the state.
The research is supported by opinions and survey responses collected in 2011 and analyzing documents and statistics taken from the same source. The selection of subjects made by the primary source was based on network of healthcare officials, although the medical practitioners and general masses were hesitant at first but using mediators and promising anonymity in written form, the subjects responded to the survey quite openly.
The data includes answers to important questions like history of medical practitioner, history of private clinics, working experiences and the reason for opening a private clinic. The considered study also included the future outlook of the industry, attitude towards customers and the perception of public hospitals and healthcare services. The data extracted from rural areas was compared to urban areas for analysis, disparities and values. Numerous patients were also included in the conducted study with probing questions about the standards in private clinics and comparison of attitude of doctors and services between private and public institutions. Document analysis included the health policies and regulations adopted by the department of healthcare and actual practices in comparison to the national statistics. These documents were taken from website of county health offices, archives and articles related to the subject matter.
To assess the impact of transition and privatization historical studies and national trends are considered with general implications on patients, private and public institutions.
Data Presentation, Observations and Analysis
On the basis of data considered this chapter is the representation of observations and analysis in relation to private clinics. It covers the real aspects and operations of a private clinic and highlights the issues and obstacles faced by private clinics. The objective is to investigate and present data related to healthcare sector privatization and the effects it has on local population of the city.
Private clinics are classified into various types as per their specialization and skills of private doctors; generally there are two broad types Chinese medicine clinics and Western medicine clinics. These types of clinics do not require state of the art technological equipments that they cannot afford. These Chinese medicine clinics account for about 60% of all private clinics. These clinics are generally present in streets and bazaars with a considerable crowd present nearby and preferably situated in densely populated areas. The private clinics have one to rooms usually facing the street like an outlet, the front area of the room is used for seeing the patient and the back side is used for inventory and making medicines. Some private clinics are operating from homes of private practitioners; these clinics attract people from the neighborhood and adjacent areas. The equipment used is not complicated at all and both Chinese and Western Medicine types use their respective methodologies in curing patients; these clinics also have one or two beds but the number remains very limited. While Chinese medicine clinics use herbs and solutions, western counterparts have simple medical equipment such as stethoscope, injections with drips, blood pressure machines and thermometers etc.
Clinic operations and available health provisions are limited at these private hospitals curing only but frequently occurring minor or intermediate illnesses. Nearly all of these diseases are easily curable through medicine and treatment procedure is cost effective and widely believed by masses. If they encounter patients with serious illnesses they send them to bigger hospitals avoiding the risk of mistreatment. Private practitioners consider their private practice as a business and opening the clinic is like opening a shop but private clinics in more urbanized areas have developed further having their own channel of medical supply and equipments with specialized doctors. These private clinics believe in selling affordable products for marketing purposes and generating small profits from individuals. The procedure of seeing a practitioner is most simple in private clinics as presented in the study the patient comes and inquires about the doctor, see the doctor, takes prescription, pays fee and buys medicine from a medical store, there is no or very less waiting time for the doctor and the whole process at maximum takes about 10 to 30 minutes. This meeting between patient and doctor are usually one to one but in some cases families or other patients are allowed to sit in the same room. In these cases privacy becomes an obstacle for some clinics and patients feel uncomfortable in sharing their condition with others around.
Many studies show that patient preferences are shaped by various factors such as cost, standards, accessibility and attitude of the doctor. (Lim Meng-Kin et al., 2004a).
Cost of services provided is undoubtedly the most important factor for people seeking health care services especially in general masses. Rich people have medical coverage and they access the best public hospitals but people who are not rich go to private clinics or they have no or low medical coverage. (UNDP, 2005). The increasing inflation and consultation fees have resulted in many people seeking to avoid hospitals, hence private clinics are preferred in most minor to intermediate health cases as a cheaper alternate. Medical fee differs from one private clinic to other, sometimes from patient to patient or even from disease to disease. Most private practitioners charge their fee based on estimation and time spent with the patient, all in all private clinics are generall very cheap as compared to other counterparts but disparity in fee amongst these clinics are considerable. (Zhang et al., 2009)
Convenience is the second primary factor that leads to people preferring private clinics, as these clinics are present in every locality and streets; open from 8 am to 9 pm and in some instances the doctor lives nearby or within his home clinic hence available for 24 hours. In the study 60% of the employees in public health care institutions admitted that private clinics gave additional advantages then other institutions in the industry.
Attitude and personal attention provided to the patients attracts more customers and most of the time results in lifelong customers and family doctors. It was shown that private doctors empathize better and show more courtesy and compassion to their patients; giving more time and attention to individual needs of every patient. Meanwhile public hospitals generally try to curb their feelings towards patients in order to provide quick treatment and continue work in an un-emotional and organized manner. Many patients prefer visiting a doctor without a disease in order to have general checkups and enjoy a friendly conversation with the learned doctor. These private doctors tend to see more in a patient then a disease considering their cultural outlook, social status and preferences; entertaining many secondary questions of their patients like what to eat, type of exercises to do and other lifestyle related questions.
Patient's trust is another factor for preferring private doctors. Patients tend to prefer a doctor they know and it is widely believed that a familiar doctor would give them attention as well as right medicine. By choosing a familiar doctor patients feel more secure from unethical or un-hygienic practices, once that belief and trust is established between the two parties it is very hard to replicate.
In a nutshell the study shows that respondents from private / public hospitals and general public preferred private clinics due to cost effectiveness, convenience and accessibility, attitude and personal attention with better communication and trust. In the transition process of privatizing most public hospitals as private ones majority of patients are abandoning public healthcare services.
Obstacles faced by Private Clinics
In this transition period private clinics face a lot of obstacles and unfavorable conditions as mentioned by the subjects in the study.
These unfavorable conditions include cut-throat competition from other healthcare providers in the industry various types of fees paid to the public authorities, no insurance facility for private doctors themselves and the clashes between private institutions and public policy.
Since 1979 many laid off public healthcare professionals started their private practice, hence in a local city private clinics are crowded at least 7 to 8 clinics are operating in a neighborhood; this resulted in extreme competition amongst the private clinics as well as other healthcare institutions. The increase in population and overall development has resulted in more awareness with increased health demands. A subject who left his public job for establishing his own practice illustrated in the study that his income as a private practitioner has increased at least 5 times to the salary earned in public setting with the convenience of staying at home and serving his neighborhood and relatives with more satisfaction and positive attitude. This raise in income has led to many public doctors opening their own private clinics, this step in some extreme cases results in diverted attention and over load of work. Another relatively inexperienced subject explained that 50% of his classmates including himself opted for working in a private hospital situated in a metropolis with intent to open up his own private clinic after acquiring the required experience (Hougaard, Osterbal & Yu, 2008).
Another obstacle is the fee payable to local healthcare department and administration body; in an interview a private doctor explained that charges paid to these agencies were much higher than these days. A few years' back private clinics used to pay several thousand Yuan every year with increasing competition and high cost of living. Although healthcare administration authority inspects every clinic for medicine standards, hygienic conditions and tools used; for these inspections there are separate set of charges payable to them. As the study indicated private clinics and owners are not pleased with these additional charges with maintenance of clinic facility.
After the downfall of public healthcare system in 1980 many doctors were laid off without insurance and pension allowance, these practitioners are themselves not covered under health insurance and are paying the premium for insurance themselves.
In a nutshell the study shows that many private clinic face fierce competition in the healthcare sector; in order to compete they provide services on lower charges but at the same time they have to pay different charges to government authorities while paying for their health insurance themselves.
Other areas and observations include the apparent conflict between public authorities and privatization, it is well documented that many public health units and individual public officials and legislating members are still against privatization. Up to 1997 in the province of Sichuan health officials and members of legislating body protested against privatization regarding private clinics as enemies to the social system. They urged for elimination of private clinics altogether mentioning very rare unethical practices and individual cases exhibited by the private clinics (Blumenthal & Hsaio 2005). The local authorities try to induct the best human resources in the public sector for safe guarding the part played by public service. Even the retired doctors are not allowed to open their own clinics although the national policy endorses the practice. In the cities many doctors had to relinquish their public status in order to setup their private medical practice in doing so many institutional barriers are faced. In most cases public doctors are considered the property of public healthcare institutions, their knowledge and skills are considered as something granted by the state.
Public healthcare department is in a constant dilemma of "Brain Drain," as most public medical doctors tend to setup their own practice; to counter this, a general practice of discouraging individuals to go for private sector is adopted, linking it to loyalty to state and commitment to public service.
Private clinics due to their evolving nature have poor sanitation conditions, low quality medicines and in sufficient tools for long-term treatment. These factors can easily lead to many medical incidents and carry many potential risks. Unlicensed professionals a reluctant part of the private sector with obsolete equipments and lacking ability to run prior test is a perfect recipe for medical disasters. In one instance the local healthcare department after an incident started observing the private clinics more closely resulting in closure of three private clinics in urban areas. The new law stipulates a compensation given to the patient if subjected to a medical incident, for example in a city a doctor paid 350,000 Yuan for prescribing a wrong medicine to a patient resulting in an allergic reaction. Due to this law private doctors often tend to refuse patients with confusing symptoms to avoid risk of an incident hence giving up the business to the bigger private or public hospitals.
Chinese healthcare professionals are influenced by the Confucian philosophy of medical ethics that promotes love and compassion. Doctors should ideally show consideration to their patients by curing them and not exposing them to disrespect or any harm regardless of religion, creed, caste, race or social status. Chinese medical professional since 1949 obey and adhere to loyalty principle for state and believed in communist ideology although with time professionalism replaced communism in this sector and promoted ethical framework and value for life. Younger doctors sometimes tend to value money over patient's safety leading to less attention and random fee structures in private settings (Blumenthal & Hsaio 2005).
The new health reform brings with it many challenges for the state to counter; China has gained enormous importance on a global scale it has transformed in to a world power with many achievements in the field of business and economics. While the economic indicators show many positive signs the healthcare industry is still to see the new dawn. Public health inequalities are apparent with increasing disparities and inequality of provisions. In 2009 the government launched a new national health reform aimed towards universal health coverage; the investment is 850 billion Yuan (USD 125 Billion) to be spent in the next 3 years. The new healthcare reforms consist of four elements; medical insurance, public health, quality of delivered services and provision of essential drugs. In these reforms basic healthcare is made as a priority and emphasis is given to small built qualified healthcare setups providing best possible services at a grassroots level (Palmer, 2002).
In 2008 the local healthcare department started building the community health system. Urban community healthcare has shown exponential growth with the township hospitals and the billage health stations built at a gradual interval. And the public institutions are now, performing recruitment of previously unemployed and disbanded doctors who were operating independently earlier (Chen, 2009). The report has further given an indication that a minor diseases department would be introduced into a community healthcare system and the severe disease area would be restercitwed to the top-noche hospitals. As far as illness recover and chronic rehabilitation is concerned, it will rest with the community healthcare. The sold objective of developing a community healthcare system is to gain what private clinics are aiming at. Under this notion, the public healthcare system will be enhanced in quality and level of service standards from grassroot level. And the private clinics will be made to face further compitition from the public healthcare providers. Furthermore, the new health insurance reform which initiated in early 2000s began its efforts on gaining major mass of insurance holders from the uninsured majority of population. In rural areas, Cooperative Medical Scheme started from 2003 offers subsidized basic insurance which has already covered 89.7% of the rural population up to 2008, the Urban Employees' Basic Health Insurance designed for urban employees covered 44.2% of urban employees, and the Urban Residents' Schemes for urban unemployed covered 12.5% of urban unemployed residents. In addition to that, there is a Medicaid system which addresses rural as well as urban population. The funding level has already increased upto 120 Yuan per head in 2010 in terms of government spending in public healthcare (Zhu Chen, 2009). The new health care reform intends to reach 90% health insurance coverage by the end of 2010 and universal coverage of essential health-care by 2020.
Where major amount of out-of-pocket expenditure will be considered as a major element in the growing health expenses nationwide, the extending insurance elements has a tendency of having an impact on private health sector since it is only limited to public health sector. Therefore, no refunds will be provided to users of private sector. As per statistics of 2009, as per the new Cooperative Medical Scheme, each rural resident pays only 20 Yuan per year for the premiums (the other majority will be subsidized by government), in case the medical services are used, they will be refunded for fifty percent of the expenditure made in terms of hospitalization. With the promulgation of new healthcare reforms, the number of public healthcare service users has increased tremendously whereas the private sector has sustained considerable losses.
Where there is a huge number public service user in urban areas resulting in over-crowded hospitals, hospitals in rural areas are comparatively reachable. Even though, there is a considerable increase in number of patients but County hospitals have a tendency of accepting a huge numbers of patients although few of them may have to go through waiting procedure. Since 2009, there are various hospitals which are in the pursuit of expansion and will be able to cater more patients in the coming years. Fierce competition offered by public health organizations has made many private doctors worry about their continuum. Where some of them might be optimistic about their survival since they expect the patients to come to private clinics for small illnesses since the minor diseases cost little and are not covered by health insurance (the insurance emphasizes on payment for catastrophic illnesses), and some private doctors, in particular the traditional ones, usually have certain special skills that public doctors do not have.
In a nutshell, the public healthcare expansion and insurance coverage offers a great deal of competition to the private clinics, especially to those which are being headed by mediocre talent. However, potentially specialized practitioners need not to worry about their survival. The increasing population and healthcare standards needs always require private medical practices.
Conclusion
Healthcare sector in China has gone through tremendous transformation since past three decades. How China has changed in the meanwhile is worth noticing. This chapter is intended to examine the implications of privatization on healthcare sector and summarizes the major findings of this research which was conducted in the local city.
1980s was the era of tremendous privatizations. Along with many other organizations, healthcare sector also showed a great deal of change. Many doctors who were either in public services or who were unable to find suitable jobs begin their own private practice. Noticing the demographics of these doctors, we will find out that these healthcare professionals excelled in traditional Chinese treatments which made them unemployable in the prior healthcare system. However, due to their cheaper medical charges, they became a prior choice. Furthermore, comparatively better customer service and interest in gaining public trust made these private practitioners highly reputable in the given city. Along with the better service, the private clinic also catered to the deprived part of the society who was poor and uninsured patients. Despite all these positive attributes, these private practitioners had to face their shares of difficulties. Strong competition and high rate of expenses, barriers instigated from public organizations, medical accidents, professional ethics and challenges due to changing landscape of healthcare sector made these doctors go through tedious pursuit of survival.
Where the competition is increasing, many of these doctors have shown their concerns about private practice continuum, however the specialists and highly educated doctors have shown confidence that they will continue to practice with the same pace and development in the future as well, showing further optimism about market expansion. Since the number of private practitioners is increasing greatly, therefore state intervention has high importance due to market dynamics in private sector.
In 1980s, China has international healthcare access set as its high priority where the market oriented system was gradually replacing the traditional healthcare system which ensured a guaranteed healthcare access. The healthcare system became commercially oriented toward supply side because of high profit margins and lack of insurance cover borne on the demand side which caused significant discrepancies in the healthcare system. Since there were a huge number of patients who did not had insurance cover therefore the emergence of upper level hospitals and low level community healthcare centers introduced further inequality into the healthcare system as the privatization progressed. This exponential privatization brought a wave of inequality and a great risk and stress to the local customers.
As far as private clinics are concerned, they were the representation of the basic healthcare facilities entailed in a dismantled infrastructure with a basic three tired Chinese health hierarchical system. Ignoring this inequality, these private clinics did manage to provide coverage to the rather poor and marginalized customers who fell into the segment of uncovered population in public healthcare. Ignoring the service that it was giving to the poor class of economy, the level of medical quality and safety introduced further stratification into the overall healthcare system which leads us to a common notion that the private healthcare practitioners only deal with deprived patients. As far as the empirical study conducted, it showed that the private healthcare practices in spite of having their own benefits fail to benefit their practitioners to a greater extent. Where they manage to provide sufficient healthcare access to a huge share of public, it fails to let them achieve the desired standards of living. Although they can be kept at a high cradle of greater service to the society however their personal standards of living are highly questionable. Considering this dimension, the private healthcare service providers tend to neutralize the earlier wave of inequality in the healthcare sector.
It is important to note that within healthcare, there are various segments present such private hospitals, clinics, hospice settings, public daycare, old homes etc. In such scenario, it is difficult to levy this notion of equality into all of the given healthcare population due to different in services provided to the mass. Therefore, ignoring the other segments, the findings are more related to clinics and hospitals instead of social welfare centers and trauma clinics. In a broader term, the privatization in the healthcare sector leads to the increment in out of pocket expenditure made which had its impact on the national budget as well. Secondly, the access to the cheaper service by a considerable margin of the public lead to a wave of inequality. However, it does manage to reduce the pressure from the low-income segments as well, since the public services were more accessible in the given settings.
In a nutshell, the privatization of primary health care largely reduces the pressure of public sector, and increases the accessibility of health care services, hence instead increases inequality, it promotes more equal health accesses.
Where societies and economic structures are showing transition from the public ownership to the private segmentation, the role of the government becomes even more important. Prior to 1980s, the responsibility of providing healthcare services only rested with the government (state). However, after 1980s, the transfer of this responsibility took place and the role of state became rather reduced after 1980s, in health sector. This was the time when market forces came into play. Privatization emerged as the medium to satisfy the emerging needs of the healthcare in 1980s and the gradual retreat of state from this sector in 1990s. This was precisely the time when stat and market were renamed or redefined. The redistribution of the tasks and social responsibility in healthcare from state ownership to private medium changed the landscape of this field. With state and market redefined, the civil society acted as the consortium of NGOs dealing with healthcare however in its undeveloped stage. So healthcare is still a responsibility of market drivers and the state itself. Government policy aims at promoting a partnership between the public and private health care sectors, and state's role has been greatly undermined.
Where privatization has managed to provide its benefits and justify its standing in the healthcare, government has shown its reluctance towards completely relying on the privatization of entire healthcare infrastructure and workforce privatized (Yang Jingqing, 2006b). On one hand, the market enforces free allocation of the resources and the state further puts in its efforts to do so in the pursuit of expanding healthcare which gives rise to the privatization in healthcare. On the other hand, the communist government seems hesitant to give the market its complete freedom and reduce the control measures which lead to the unfavorable conditions in the private healthcare sector. The local authorities have been made to face dilemma which has caused a tug of war between public management and market reforms. In their published report, the government undertakes the responsibility of further tightening the overall administration of the region along with special emphasis on healthcare organizations. As per them, without these strict controls, the private sector would progress without any material efficiency and would drive out of control.
As of now, the government is using its jurisdiction to dictate maker forces and plays role in resource allocation instead of giving complete freedom to the market forces. The better talent is recruited in public organizations whereas the lower cadre and low-key candidates are made to begin their own practices as private doctors. The same technique is used to treat the surplus talent as well. However, considering the huge population of China, regional disparity and diverse health requirements, healthcare segments requires a combined input from the public as well as private sector. Hence, both government and privatized entities are required to play their role in overall healthcare management (Roberts et al., 2004).
Especially in primary healthcare, the privatization has delivered considerable results. Given the huge parameters of the healthcare segments, neither state nor private organizations alone could satisfy the needs of the population. Therefore, a balance in state-market contribution is required, which would make the state to ensure the standards of quality of the healthcare are maintained whereas the market forces to ensure that the efficiency is promoted.
In the new health reform, it also intends to work out a multi-source health investment mechanism and a balanced development with the government playing the dominant role. A change can be witnessed in the overall public opinion regarding the healthcare talent being public property instead of private one. In 2002, the Ministry of Health released the "Development Outline for Health Human Resources in 2001 to 2015." In this report, it was indicated that a public owned talent will b transferred to the private sector by 2015. The report further suggested that the healthcare sector may undergo complete privatization, well-regulated by the government itself in a near future. Recently public concerns and academic researchers in this area have given rise to a debate about doctors transforming into "independent professionals" (zi you zhi ye zhe) or "liberal doctors" (zi you yi sheng) (Yang Jingqing, 2006b). In a long-term, it is expected that the state will further loosen its grip on the regulation side and more freedom will be given to health professionals and private medical practices, which could hopefully promote more dynamics to the Chinese heath care sector.
Since its inception, China has gone through a period of conversion from privatized mediums to state ownership and then again privatization in the recent era. Similar transformation has been experienced in its healthcare sector as well where political, social and economic landscapes of the country are changing completely. The privatization commenced in China healthcare in 1980s which is still in continuation and private medical practitioners are gaining strength in the country. The private health care segment has gone through tremendous growth in last three decades. With reference to healthcare provisions, both urban and rural regions have shown inclinations towards privatized services whereas public insurance divisions are showing reduction in overall service procurement. As far as overall health financing is concerned, thee decreased role of the state and the collective funding in healthcare sector has given further rips to the private investments in this area and a great amount of out-of-pocket payments are also observed. In the policy aspect, the stat policies are also seemed to show relaxation towards private medicine practice. Furthermore, grand license to the eligible health institution and qualified doctors also enjoy this leniency while the state is keeping strict controls on illegal medical practices.
Generally, the role of the state is reducing greatly whereas the overall influence of private practices is increased greatly in the local counties. Research has further proved that the private clinics have ventured into niche market where public services have not penetrated as yet making them previously underdeveloped. The private health services provided by the surplus medical practitioners which are of usually low-level quality are mainly used by the public with no insurance coverage or low-income segment leading to improved performance of local health services in terms of cost, equity, and accessibility.
Private primary health care in the small cities have a significant role in the healthcare segment in the pursuit of better accessibility towards healthcare services. However, the research conducted shows that a reasonable level of caution needs to be practiced while initiating private practices in the given region as there are various risks attached to it. Overall quality, safety and medical ethics have an important role to play in the given area. Overall, the privatization of primary health care by private clinics supplies as an accessible alternative way for health services, although the radical privatization of all health sectors undermines the accessibility and quality of health services in general.
The private practitioners in this regard have to undergo a lot of pressure which is offered by competition, uncovered expenses, presences of low-income customers, restrictions from the public authorities, the conflicts between private medical practice and public policy and presence of multiple challenges. The public sector still has a dominant role to play as they are highly protected by national regulations. Furthermore, the national policies are transformed into local context which makes more appropriate for the given settings. These transformed regulations forbid the government-employed doctors to begin their own private practices whereas the surplus medical practitioners are encouraged to practice privately.
Now China is at the crossroads in transforming its health care system where it is standing between two highly distinguished models of healthcare. The given research helped in reaching a conclusion that private practice is a suitable model for healthcare services in small cities. The small cities at the county level are the connection between the urban and rural areas with big heath care demands from both rural and urban residents; at the same time, the health resources in the small cities are generally scarce compared with bigger cities although most of the county resources are concentrated there (Yip & Hsiao, 2008).
Based on the given research, it can b argued that instead of completely forbidding private practices, they should be allowed in small counties. The population of China requires extensive healthcare model which demands collaborative effort of private as well as public sector. Therefore, it is important that the government should play its role in managing this whole segment, keeping the standards maintained, investing on research and development. Private clinics should be provided with complete support and sovereignty to progress and from time to time, should be provided with support from the government in terms of funding and further support. Policies should be introduced which would tend to be helpful in regulating them and making them play their role in reducing the burden of public sector and increasing health accessibility instead on demolishing them. The state should emphasize on opening the market, allowing doctor to independently operate in different institutions instead of retaining the actual talent in public healthcare organizations only and should also allow them to choose from public to private, and give more free space for qualified private medical practices.
Currently, the private sector is still in its infancy in terms of the scale of services it provides, and has to gain maturity as of now but there are various challenges that it has to face in order to flourish further. However, it can be expected that with the increase in overall income of the general public, consumer's demand for health services will also increase and diversify; as a result of which the private sector in the health care area will expand Now under the new health reform, China needs to find a suitable policy measure allowing an amalgamation of public and private health services and a balanced and shared role of the state/market that best fits to the Chinese society.
Future Outlook
Privatization is an important area in the healthcare of China. The current state policies are insufficient for addressing this trend; therefore, here arises a need for substantial policy making and also academic study in this area. In an academic horizon, the educationists of Chins have ventured into the studies which would support the presence private healthcare. At present, there is little literature regarding privatization of health care clinics in China. Previous researches on private health sector are rather vague, have drawn the conclusive data from media and other peripheral literature causing the firm empirical information difficult to find.
The strength of this study is to evaluate the impact of private practices in healthcare sector which has not been studies earlier. Where China is going through transformation in terms of healthcare, the study helps in providing definitive study regarding how the state should pursue in regulating this sector. The research sheds light on the areas which lost ground in the abstract information present on the subject matter. The research paper is expected to present a more accurate picture of private clinics' operation in the local setting, and from this small spot to see the general trend and shed lights on the further research of private health care and private clinics in the transitional Chinese society.
Since there is a sufficient data available for conducting the study on privatization of healthcare segment, there is a potential that this area can transform into substantial field of study. This research paper helps in evaluating the impacts of privatization from provider's point-of-view where major emphasis has been on the policy measures and impacts on national dynamics. There is a potential room of study in this regard from receivers' point-of-view i.e. how do they perceive the private hospital and whether privatization has a tendency affecting people's health and well being.
In addition to that, the demographics of China are also changing with great mass migrating to urban areas in the pursuit of employment. Since these migrants do not have medical insurance, they primarily rely on private service providers which are cheap but do posses problems in terms of quality standards and also their involvement in fraudulent activities (Hu, Cook & Salazar, 2008).
Further study needs to evaluate the effectiveness of these private clinics in assisting the state by catering to these migrants. The further research needs to emphasize on how these private clinics are performing in the urban areas and how are they catering to the overall demand of these migrants. Since the number of migrants is increasing, therefore a better and flexible health system is required which would demand a better research being conducted on the presence and role of private clinics in urban areas.
In addition to that, a comprehensive research is required to evaluate how this privatization is causing inequality in Chinese society in the regional, urban / rural and the context of social classes. The current and potential position and contribution of private health provision in improving health can be better understand only if it is seen in a broad context of political, economic, and social forces.
Considering, the above mentioned factors, there is a considerable room for further meaningful research.
References
Baru, R.V. 1989. Medicine as business. Economic and Political Weekly, 24(11), pp. 565-566. (Public / Private Mix)
Bloom et al. 2009. Lessons from the Chinese approach to health system development.
Blumenthal D, Hsiao W. 2005. Privatization and its discontents — the evolving Chinese Health Care System. N Engl J. Med; 353: 1165 — 70.
China National Health Economics Institute. 2003. China national health accounts report 2003. Beijing: China National Health Economics Institute.
Dib HH, Pan XL, Zhang H. 2008. Evaluation of the new rural cooperative medical system in China: is it working or not? Int J. Equity Health, 7: 17.
Freeman, C.W. & Boynton, X.L. 2011. Implementing healthcare reform policies in China: Challenges and opportunities. < http://csis.org/files/publication/111202_Freeman_ImplementingChinaHealthReform_Web.pdf>
Hassan H. Dib et al. 2009, 'Evaluating Community Health Centers in the City of Dalian, China: How Satisfied are Patients with the Medical Services Provided and Their Health Professionals?'
Hu, T. 2004. Financing and organization of China's health care. Bull World Health Organ. 2004 July; 82(7): 480 Jackson, S., Sleigh, A.C., Peng, L.2005. Health Finance in Rural Henan: Low
Premium Insurance Compared to the Out-of-Pocket System. The China Quarterly,181, pp. 137-157
Hougaard JL, Osterdal LP, Yu Y. The Chinese health care system: structure, problems and challenges.
Hu, X. Cook, S. & Salazar, M.A.2008. Internal migration and health in China. DOI:10.1016/S0140- 6736(08)61360-4.
Letza, S.R., Smallman, C. Sun, X. 2004. Reframing Privatisation: Deconstructing the Myth of Efficiency, Policy Sciences, 37(2), pp. 159-183
.Lim Meng-Kin et al.,2004 'Public Perceptions of Private Health Care in Socialist China', Health Affairs, 23(6),pp. 222-234.
Ma, J. Lu, M. And Quan, H. From A National, Centrally Planned Health System To A System Based On The Market: Lessons From China. Health Affairs, 27(4): 937-948.
Mills, A et al. 2002. The challenge of health sector reformer: what must governments d o?, Palgrave, London.
Palmer, E. 2002. Should public health be a private concern? Developing a public service paradigm in English law. Oxford Journal of Legal Studies, 22(4), pp.663-686.
Roberts MJ, Hsiao, WC, Berman P, Reich MR 2004. Getting health reform right — a guide to improving performance and equity. Oxford: Oxford University Press.
Starr, P. 1988. The Meaning of Privatization, Yale Law and Policy Review 6, pp. 6-41.
Stoskopf, C.H. & Johnson, J.A. 2010. Comparative Health Systems: Global Perspectives.
Gill, S.S. & Ghuman, R.S. 2000. Rural Health: Proactive Role for the State. Economic and Political Weekly,35(51), pp. 4474-4477
Yip W, Hsiao WC. 2008. The Chinese health system at a crossroads. Health Aff (Millwood) 2008; 27: 460 — 68.
United Nations Development Programme (UNDP), Human Development Report 2005, UNDP, New York, 2005.
Zhang, Z., Bloom, G. And Fang, L. 2009. The rural health protection system in Health Policy in Transition; The Challenges for China Beijing: Beijing University Press
Zhang, D. Unschuld, P.U. 2008, China's barefoot doctor: past, present, and future. DOI:10.1016/S0140- 6736(08)61355-0
Zhu Chen, 2009. 'Launch of the Health-Care Reform Plan in China', The Lancet, 373(9672), 1322-1324.
Privatization in China Page 11
---
Are you busy and do not have time to handle your assignment? Are you scared that your paper will not make the grade? Do you have responsibilities that may hinder you from turning in your assignment on time? Are you tired and can barely handle your assignment? Are your grades inconsistent?
Whichever your reason is, it is valid! You can get professional academic help from our service at affordable rates. We have a team of professional academic writers who can handle all your assignments.
Plagiarism free papers
Timely delivery
Any deadline
Skilled, Experienced Native English Writers
Subject-relevant academic writer
Adherence to paper instructions
Ability to tackle bulk assignments
Reasonable prices
24/7 Customer Support
Get superb grades consistently
Online Academic Help With Different Subjects
Literature
Students barely have time to read. We got you! Have your literature essay or book review written without having the hassle of reading the book. You can get your literature paper custom-written for you by our literature specialists.
Finance
Do you struggle with finance? No need to torture yourself if finance is not your cup of tea. You can order your finance paper from our academic writing service and get 100% original work from competent finance experts.
Computer science
Computer science is a tough subject. Fortunately, our computer science experts are up to the match. No need to stress and have sleepless nights. Our academic writers will tackle all your computer science assignments and deliver them on time. Let us handle all your python, java, ruby, JavaScript, php , C+ assignments!
Psychology
While psychology may be an interesting subject, you may lack sufficient time to handle your assignments. Don't despair; by using our academic writing service, you can be assured of perfect grades. Moreover, your grades will be consistent.
Engineering
Engineering is quite a demanding subject. Students face a lot of pressure and barely have enough time to do what they love to do. Our academic writing service got you covered! Our engineering specialists follow the paper instructions and ensure timely delivery of the paper.
Nursing
In the nursing course, you may have difficulties with literature reviews, annotated bibliographies, critical essays, and other assignments. Our nursing assignment writers will offer you professional nursing paper help at low prices.
Sociology
Truth be told, sociology papers can be quite exhausting. Our academic writing service relieves you of fatigue, pressure, and stress. You can relax and have peace of mind as our academic writers handle your sociology assignment.
Business
We take pride in having some of the best business writers in the industry. Our business writers have a lot of experience in the field. They are reliable, and you can be assured of a high-grade paper. They are able to handle business papers of any subject, length, deadline, and difficulty!
Statistics
We boast of having some of the most experienced statistics experts in the industry. Our statistics experts have diverse skills, expertise, and knowledge to handle any kind of assignment. They have access to all kinds of software to get your assignment done.
Law
Writing a law essay may prove to be an insurmountable obstacle, especially when you need to know the peculiarities of the legislative framework. Take advantage of our top-notch law specialists and get superb grades and 100% satisfaction.
What discipline/subjects do you deal in?
We have highlighted some of the most popular subjects we handle above. Those are just a tip of the iceberg. We deal in all academic disciplines since our writers are as diverse. They have been drawn from across all disciplines, and orders are assigned to those writers believed to be the best in the field. In a nutshell, there is no task we cannot handle; all you need to do is place your order with us. As long as your instructions are clear, just trust we shall deliver irrespective of the discipline.
Are your writers competent enough to handle my paper?
Our essay writers are graduates with bachelor's, masters, Ph.D., and doctorate degrees in various subjects. The minimum requirement to be an essay writer with our essay writing service is to have a college degree. All our academic writers have a minimum of two years of academic writing. We have a stringent recruitment process to ensure that we get only the most competent essay writers in the industry. We also ensure that the writers are handsomely compensated for their value. The majority of our writers are native English speakers. As such, the fluency of language and grammar is impeccable.
What if I don't like the paper?
There is a very low likelihood that you won't like the paper.
Reasons being:
When assigning your order, we match the paper's discipline with the writer's field/specialization. Since all our writers are graduates, we match the paper's subject with the field the writer studied. For instance, if it's a nursing paper, only a nursing graduate and writer will handle it. Furthermore, all our writers have academic writing experience and top-notch research skills.
We have a quality assurance that reviews the paper before it gets to you. As such, we ensure that you get a paper that meets the required standard and will most definitely make the grade.
In the event that you don't like your paper:
The writer will revise the paper up to your pleasing. You have unlimited revisions. You simply need to highlight what specifically you don't like about the paper, and the writer will make the amendments. The paper will be revised until you are satisfied. Revisions are free of charge
We will have a different writer write the paper from scratch.
Last resort, if the above does not work, we will refund your money.
Will the professor find out I didn't write the paper myself?
Not at all. All papers are written from scratch. There is no way your tutor or instructor will realize that you did not write the paper yourself. In fact, we recommend using our assignment help services for consistent results.
What if the paper is plagiarized?
We check all papers for plagiarism before we submit them. We use powerful plagiarism checking software such as SafeAssign, LopesWrite, and Turnitin. We also upload the plagiarism report so that you can review it. We understand that plagiarism is academic suicide. We would not take the risk of submitting plagiarized work and jeopardize your academic journey. Furthermore, we do not sell or use prewritten papers, and each paper is written from scratch.
When will I get my paper?
You determine when you get the paper by setting the deadline when placing the order. All papers are delivered within the deadline. We are well aware that we operate in a time-sensitive industry. As such, we have laid out strategies to ensure that the client receives the paper on time and they never miss the deadline. We understand that papers that are submitted late have some points deducted. We do not want you to miss any points due to late submission. We work on beating deadlines by huge margins in order to ensure that you have ample time to review the paper before you submit it.
Will anyone find out that I used your services?
We have a privacy and confidentiality policy that guides our work. We NEVER share any customer information with third parties. Noone will ever know that you used our assignment help services. It's only between you and us. We are bound by our policies to protect the customer's identity and information. All your information, such as your names, phone number, email, order information, and so on, are protected. We have robust security systems that ensure that your data is protected. Hacking our systems is close to impossible, and it has never happened.
How our Assignment  Help Service Works
You fill all the paper instructions in the order form. Make sure you include all the helpful materials so that our academic writers can deliver the perfect paper. It will also help to eliminate unnecessary revisions.
2.      Pay for the order
Proceed to pay for the paper so that it can be assigned to one of our expert academic writers. The paper subject is matched with the writer's area of specialization.
3.      Track the progress
You communicate with the writer and know about the progress of the paper. The client can ask the writer for drafts of the paper. The client can upload extra material and include additional instructions from the lecturer. Receive a paper.
4.      Download the paper
The paper is sent to your email and uploaded to your personal account. You also get a plagiarism report attached to your paper.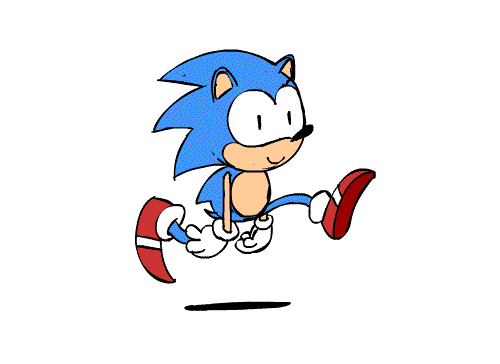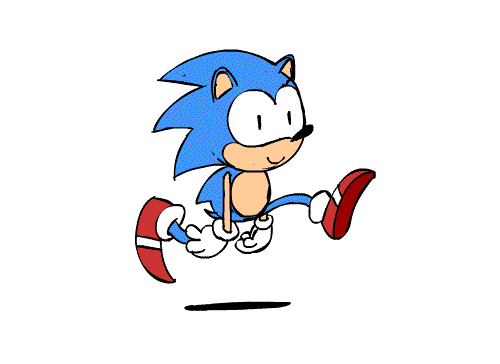 PLACE THIS ORDER OR A SIMILAR ORDER WITH US TODAY AND GET A PERFECT SCORE!!!
---