Marketing Channels and Methods — the New Svelte Shape of McDonald's
Objectives & Mission Statement
Although McDonald's latest advertising slogan, as proclaimed on its 2005 website, is "I'm lovin' it," (McDonald's Official Website, 2005), shareholders in the fast food company have not be equally enamored of its current stock performance and plummeting sales. (The Rogue Investor, 2005) Thus, the objectives of the new McDonald's marketing campaign must be to undo some of the economic and public relations damage done to the company by the negative press generated by the success of Morgan Spurlock's film 'Supersize Me.' Over the course of the year, McDonald's wishes to gain a greater percentage of the revenue of the current fast food market than its most prominent burger-oriented competitors Wendy's and Burger King. McDonald's also wishes to gain some of the type of positive media as generated by the sandwich chain Subway. The Subway Diet has now become a buzzword for the ability to lose weight by eating moderate portions of healthy fast food. Yet McDonalds has been the target of a recent flood of lawsuits blaming the fast food giant for the nation's widespread obesity. (News Target, 2004)
McDonald's tried to combat the negative publicity of the Spurlock's film by eliminating its 'Super Sized' menu. This public relations menu shift was problematic, as it seems as if the company was giving less food for the same amount of money, and thus less value to the fast food consumers coming to McDonald's for an inexpensive as well as a familiar-tasting meal. Furthermore the company's decision to de-supersize after "Supersize Me" seemed calculated rather than concerned about consumer's health. In contrast to these public relations ploys, one woman, completely on her own free will named Merab Morgan lost thirty-seven pounds on a self-designed McDonald's diet, just as Morgan Spurlock, the director of "Supersize Me," gained weight and lost overall bodily fitness on his 4,000 calorie a day high fat diet. Morgan's decision to do so was from personal health and taste, not out of the desire to help McDonald's or to make a film. Thus, a new marketing campaign that adopts this ordinary housewife's accomplishment into its use of a real story to generate revenue can be used to show that simply by making different choices at the same establishment, one can achieve different fitness goals — something that is true of a grocery store as well as an inexpensive fast food establishment. Morgan's selection of "a combo consisting of a Quarter Pounder, side salad with balsamic vinaigrette dressing and large unsweetened iced tea," with less than 500 calories and roughly 20 grams of fat," stands in stark contrast to Spurlock's choices (Bauman, 2005). The new Mission Statement of McDonald's is simple — eat right, eat well at McDonald's. The measurable success of the short-term campaign can be seen in the participation of the component games, whereby consumers will answer nutritional questions about McDonald's foods and other food questions, in return for winning free foods the next time they visit the restaurant.
Customer Targets
A consumer's need, to say nothing of a human need, is defined as "a state of felt deprivation in a person" (Kotler, Chandler, Gibbs, & McColl 1999, p. 4) The most basic human needs are for food, clothing, warmth, and safety. Less physically oriented needs may be classified as psychological, such as the need to feel loved, to feel successful, or social, such as to feel a sense of belonging. Thus, by addressing a wide array of consumer needs, a more effective marketing campaign may be deployed. The consumer needs McDonald's addresses currently, stressing that consumers are 'loving' McDonald's food simply addresses need for sustenance. (McDonald's Website, 2005) This is a need fairly low upon the hierarchy of needs as delineated by Abraham Maslow. Maslow's needs are depicted as a pyramid order from highest to lowest, including physiological, safety, belongingness, esteem, and self-actualization needs. (Daft 1997, p. 530) (Perhaps the fact 'I'm lovin' it comes from a popular teen song touches tangentially upon some sense of belonging-ness.) The desire to lose weight touches upon the need for safety in the form of health concerns, as well as belongingness in terms of cultivating a more attractive appearance. It also increases belongingness by encouraging consumers to come more frequently to the store, participating in the McDonald's positive atmosphere, hanging out with friends, and thus validates their sense of personal esteem, of making positive health and social choices and connections, and more able to deploy themselves through self-actualization into the world — by reaching a goal of weight loss. Merab Morgan's image as an ordinary suburban housewife also is an affirmation of the realistic nature of the goal, as well as its life changing aspect.
Competitor Targets
Of course, McDonald's is not the only fast food company on the market today. McDonald's must not simply address the needs and wants of the McDonald's consumer. It must also address the external or social influences created by McDonald's competitors such as Wendy's and Burger King. (Perreault & McCarthy 2000, p. 123) Burger King has recently disregarded conventional wisdom in the industry by deploying bigger and bigger burgers and other menu items, such as its new omelet sandwich. (Burger King Official Website, 2005) Wendy's has attempted to expand its image beyond a mere 'Burger Joint' by offering fruit and salads, thus confusing its image with Subway, a non-burger competitor. McDonald's new campaign allows it to retain its image as a fun place to have hamburgers, but in a healthy way, thus avoiding the excesses of Burger King, which simply promises consumers that it will do it 'their way,' even if their ways are currently detrimental to their health, while avoiding the image-diluting campaign of Wendy's, which attempts to encroach into the sandwich market, yet still retaining burgers as its core product — a prescription for disaster for McDonald's, a company which is branded as the Golden Arches of French Fries and the land of the Hamburgler. (McDonald's, Official Website, 2005)
Product/Service Features
Today, there is a growing awareness that the food human beings eat on a daily basis affects long-term health. Americans do not want to sacrifice taste to eat right. Americans want to enjoy their favorite fast foods in a way that combines the basic tenets of a healthy diet: balance, variety and moderation. By following a pattern of moderate, balanced consumption at McDonald's people who use McDonald's products all over the world can continue to eat their favorite fast foods, even if they are high in fat, salt or sugars, by moderating their portion size and frequency. With Merab Morgan as living proof of the results, consumers' interest in a fast food diet and health should garner a fairly high level of interest. (Bauman, 2005)
McDonald's new 'product' will be the Merab Morgan personal diet, and to facilitate this, the McDonald's company throughout the course of the year will give coupons for return visits, rather than stress larger and larger meals during singular visits. This is a realistic goal, given that it satisfies customer's desires for value in a positive fashion. (Bauman, 2005) It is attainable, given that customers still love McDonald's food, and that McDonald's will continue to provide value and service to its customers. Also, it is well timed, given that consumers are working more hours, are increasingly beset by high expenses such as the price of fuel, and are eating more meals outside the home. It addresses thus physical, 'safety' (economic budgeting), needs, while also provides the psychological, social, and self-actualizing reinforcement of choosing to lose weight without feeling deprived. (Daft, 1997)
The diet service/'product' is innovative, because it shows that with the correct management, even food that tastes good can be healthy — it is how one eats as well as what one eats that results in weight loss. Morgan's strategy adapts portion control as its core much Weight Watchers, with McDonald's 'fun' format that the entire family can take part in — incorporating promotional games about nutrition reinforces this component. Like Jenny Craig, the new diet strategy for the fast food chain stresses the value of prepackaged food for convenience and portion control, but not food that is self-consciously diet food. Thus it will embrace the best of McDonald's old image, but not Rather than sell fruit and salads and veggie burgers like its competitor Wendy's, which tends to cause consumers to ask 'can't I cut up an apple at home for less money than 4.99 for a salad,' or increasing its stress upon larger meals, like Burger King (Official Website, 2005)
McDonald's new 'spin' portion control, eliminating the larger items from its menu, targeting lesser immediate consumption, and focusing on encouraging returning customer visits, will be a unique strategy for a fast food company, but one which incorporates sound diet nutrition of 'calories in balanced with calories expended.' People can still diet beneath the Golden Arches stresses that it provides a unique service, that of burgers, but through its new promotional strategy that de-emphasizes big meals and stresses return foot traffic, does so in a healthy and portion controlled way. "What is the right strategy to follow in a highly competitive market in which demand is relatively flat?" stated one executive recently. "The answer for us is to identify what our niche is in the market. For us, it is producing … hamburgers." Healthy hamburgers! (Collins, 2002) Stressing return traffic for those hamburgers is an acknowledgement that McDonald's "fries and soda are where the fat [profit] margins really lie," for fast food companies — but that does not have to mean fat consumers! (Munarriz, 2003)
Core Strategy
A value proposition is a clear statement of the tangible results a customer gets from using a company's products and services (Konrath, 2005). McDonald's has always offered its customers financial value, in the form of cheap, tasty food. But now the value will be given to the customer in a way that is better for the customer's physical as well as financial health.
Marketing Mix
Communications & Promotion
An integrated marketing communications, or IMC approach, involves "coordinating the various promotional elements and other marketing activities that communicate with a firm's customers" (Belch & Belch 1999, p. 8). The image of an ordinary woman such as Morgan communicates the achievability of her weight loss goal without suffering the deprivation of the foods she desires, combined with value-saving coupons that attract McDonald's customers, based upon past needs and the fun incentives of 'nutritional' games, will be an ideal form of seemingly uncalculated, grass-roots promotion of an ordinary woman's personal achievement. The new campaign can become a positive, healthy promotion that the whole family can enjoy, that teaches something, promotes the product, and is image-enhancing for the company.
Pricing
McDonald's previous pricing strategy was that of a purely, famously value-based strategy (Marketing Teacher, 2005). The company's aim was to attract a high volume of customers. McDonald's maximized its revenue by encouraging customers to produce a large amount of inexpensive goods, such as starches and sugars, for a lower price than its competitors. This is called the "maximize quantity pricing strategy" (Net MBA, 2005). However, this purely value-driven philosophy for one-time customer visits has turned public opinion and even the food industry against McDonald's, because of its stress on volume. Once, people came to McDonalds for value from the brand, now the brand has lost its cache, even while the pricing remains low in relation to competitors. The new diet plan will feature products that are lower or on par with the prices charged by the competition, like Wendy's and Burger Kin. But it will not compete with these chains purely by selling a cheaper product; rather the focus of the company will shift from a stress on cheap quantities of food given to the customer on single visits to a stress on giving consumer value on return-visit basis.
From "target return" pricing, whereby a certain return profit on a single good is expected the company must stress a more subtle form of "value based" pricing with additional psychological elements of pricing. In the new promotion of the McDonald's diet, coupons are bestowed upon a customer's first visit in a way that gives them value for volume by offering them a discount on their next meal, switching from a cumulative quantity discount overall, where a consumer gains value from buying in immediate bulk, to a longer term quantity strategy (Net MBA, 2005)
Product Policy
The product's new policy enables the ordinary McDonald's consumer to gain the psychological value of being on a diet, combined with the satisfaction, convenience and economy eating fast food. Eat sensibly, and eat right, and McDonald's will give you the means, this new policy will stress. This new policy emphasis stresses continued McDonald's of regular consumers, but consumption over an extended period, thus stretching the customer's calorie needs over a larger period than a day — a strategy of smaller portions employed by the first independent designer of the diet herself, Merab Morgan. Also, the creation of a game whereby individuals answer questions about McDonald's food's nutritional contents will create an added psychological incentive to return to the fast food establishment, so as to continue to play the game, make money. The company gains the long-term psychological advantage of showing that McDonald's is upfront with its product's ingredients and cares about the value its food can give to its customers, by decreasing bundle or bulk-based consumption on single visits, but making up for the lost volume of additionally purchased goods with higher rates of return traffic into its stores. The company shows through this new product policy that, contrary to the Spurlock film, it does care about its customers and is flexible to the needs of modern life, and that its products can be adapted into a nutrition-friendly lifestyle. (Bauman, 2005)
Channels of Distribution
One additional benefit for the company is that its network of distributing the goods need not change, rather the new campaign is promoted through a change of marketing, pricing, and allocating value from single to multiple trips. It is still hamburger-focused. (Munarriz, 2003) Thus, this is a strategy that can be deployed not just in America, but also in a wide variety of countries with different network channels of good distribution, except in developing and rural nations where frequent transportation to the chain may prove difficult.
Customer Relationship Management
Before, during the "Supersize Me," debacle, McDonald's decision to eliminate supersized menus was seen as calculated by many industry observers. By drawing upon a grass-roots campaign of Merab Morgan, McDonald's can enhance its image, combined with still offering the customer taste and value. (Bauman, 2005)
Works Cited
Bauman, Valerie. (11 Aug 2005) "People try to lose weight at McDonalds." AP Wire. Accessed on AOL on 22 Aug 2005 at http://aolsvc.news.aol.com/news/article.adp?id=20050811163009990002
Burger King. (2005) Official Website. Retrieved 11 Sept 2005 at http://www.haveityourway.com/
Collins, Luke. (2002) "Chips are down for Burger Giants" MCD: McDonald's Corporation News and Articles. Retrieved 27 Aug 2005 at http://www.licenseenews.com/news/news134.html
Daft, R.L. (1997). Management. Fort Worth, TX: Dryden Press.
Konrath, Jill. (2005) "How to Write a Strong Value Proposition." Sideroad. Retrieved 2 Sept 2005 at http://www.sideroad.com/Sales/value_proposition.html
Kotler, P., Armstrong, G., Brown, L, & Adam, S. (1998). Marketing. Englewood Cliffs, NJ: Prentice Hall.
Kotler, P., Chandler, P., Gibbs, R., & McColl, R. (1999). Marketing. Englewood Cliffs, NJ: Prentice Hall.
McDonald's (2005) Official Website. Retrieved 22 Aug 2005 at http://www.mcdonalds.com / McDonald's Official Website. (2005)
"McDonald's Stock Quote." (2005) The Rogue Investor http://www.rogueinvestor.com/dow_jones_30/mcdonalds_stock_information.html
Munarriz, Eric. "Burger Wars." (2003) The Motley Fool.com Retrieved 27 Aug 2005 at http://www.fool.com/news/commentary/2003/commentary030407ram.htm
Neal, C., Quester, P., & Hawkins, D. (1999). Consumer Behavior: Implications for Marketing Strategy. Boston, MA: Irwin/McGraw-Hill.
News Target. (Apr 2004) "McDonald's Stock Quote." Retrieved 11 Sept 2005 at http://www.newstarget.com/000960.html
Perreault, W.D., & McCarthy, E.J. (2000). Essentials of Marketing: A Global-Managerial Approach. New York: McGraw-Hill.
"Pricing" (2005) Marketing Teacher. Retrieved 8 Sept 2005 at http://www.marketingteacher.com/Lessons/lesson_pricing.htm
'Pricing Strategy." (2005) Net MBA. Retrieved 7 Sept 2005 at http://www.netmba.com/marketing/pricing/
---
Are you busy and do not have time to handle your assignment? Are you scared that your paper will not make the grade? Do you have responsibilities that may hinder you from turning in your assignment on time? Are you tired and can barely handle your assignment? Are your grades inconsistent?
Whichever your reason is, it is valid! You can get professional academic help from our service at affordable rates. We have a team of professional academic writers who can handle all your assignments.
Plagiarism free papers
Timely delivery
Any deadline
Skilled, Experienced Native English Writers
Subject-relevant academic writer
Adherence to paper instructions
Ability to tackle bulk assignments
Reasonable prices
24/7 Customer Support
Get superb grades consistently
Online Academic Help With Different Subjects
Literature
Students barely have time to read. We got you! Have your literature essay or book review written without having the hassle of reading the book. You can get your literature paper custom-written for you by our literature specialists.
Finance
Do you struggle with finance? No need to torture yourself if finance is not your cup of tea. You can order your finance paper from our academic writing service and get 100% original work from competent finance experts.
Computer science
Computer science is a tough subject. Fortunately, our computer science experts are up to the match. No need to stress and have sleepless nights. Our academic writers will tackle all your computer science assignments and deliver them on time. Let us handle all your python, java, ruby, JavaScript, php , C+ assignments!
Psychology
While psychology may be an interesting subject, you may lack sufficient time to handle your assignments. Don't despair; by using our academic writing service, you can be assured of perfect grades. Moreover, your grades will be consistent.
Engineering
Engineering is quite a demanding subject. Students face a lot of pressure and barely have enough time to do what they love to do. Our academic writing service got you covered! Our engineering specialists follow the paper instructions and ensure timely delivery of the paper.
Nursing
In the nursing course, you may have difficulties with literature reviews, annotated bibliographies, critical essays, and other assignments. Our nursing assignment writers will offer you professional nursing paper help at low prices.
Sociology
Truth be told, sociology papers can be quite exhausting. Our academic writing service relieves you of fatigue, pressure, and stress. You can relax and have peace of mind as our academic writers handle your sociology assignment.
Business
We take pride in having some of the best business writers in the industry. Our business writers have a lot of experience in the field. They are reliable, and you can be assured of a high-grade paper. They are able to handle business papers of any subject, length, deadline, and difficulty!
Statistics
We boast of having some of the most experienced statistics experts in the industry. Our statistics experts have diverse skills, expertise, and knowledge to handle any kind of assignment. They have access to all kinds of software to get your assignment done.
Law
Writing a law essay may prove to be an insurmountable obstacle, especially when you need to know the peculiarities of the legislative framework. Take advantage of our top-notch law specialists and get superb grades and 100% satisfaction.
What discipline/subjects do you deal in?
We have highlighted some of the most popular subjects we handle above. Those are just a tip of the iceberg. We deal in all academic disciplines since our writers are as diverse. They have been drawn from across all disciplines, and orders are assigned to those writers believed to be the best in the field. In a nutshell, there is no task we cannot handle; all you need to do is place your order with us. As long as your instructions are clear, just trust we shall deliver irrespective of the discipline.
Are your writers competent enough to handle my paper?
Our essay writers are graduates with bachelor's, masters, Ph.D., and doctorate degrees in various subjects. The minimum requirement to be an essay writer with our essay writing service is to have a college degree. All our academic writers have a minimum of two years of academic writing. We have a stringent recruitment process to ensure that we get only the most competent essay writers in the industry. We also ensure that the writers are handsomely compensated for their value. The majority of our writers are native English speakers. As such, the fluency of language and grammar is impeccable.
What if I don't like the paper?
There is a very low likelihood that you won't like the paper.
Reasons being:
When assigning your order, we match the paper's discipline with the writer's field/specialization. Since all our writers are graduates, we match the paper's subject with the field the writer studied. For instance, if it's a nursing paper, only a nursing graduate and writer will handle it. Furthermore, all our writers have academic writing experience and top-notch research skills.
We have a quality assurance that reviews the paper before it gets to you. As such, we ensure that you get a paper that meets the required standard and will most definitely make the grade.
In the event that you don't like your paper:
The writer will revise the paper up to your pleasing. You have unlimited revisions. You simply need to highlight what specifically you don't like about the paper, and the writer will make the amendments. The paper will be revised until you are satisfied. Revisions are free of charge
We will have a different writer write the paper from scratch.
Last resort, if the above does not work, we will refund your money.
Will the professor find out I didn't write the paper myself?
Not at all. All papers are written from scratch. There is no way your tutor or instructor will realize that you did not write the paper yourself. In fact, we recommend using our assignment help services for consistent results.
What if the paper is plagiarized?
We check all papers for plagiarism before we submit them. We use powerful plagiarism checking software such as SafeAssign, LopesWrite, and Turnitin. We also upload the plagiarism report so that you can review it. We understand that plagiarism is academic suicide. We would not take the risk of submitting plagiarized work and jeopardize your academic journey. Furthermore, we do not sell or use prewritten papers, and each paper is written from scratch.
When will I get my paper?
You determine when you get the paper by setting the deadline when placing the order. All papers are delivered within the deadline. We are well aware that we operate in a time-sensitive industry. As such, we have laid out strategies to ensure that the client receives the paper on time and they never miss the deadline. We understand that papers that are submitted late have some points deducted. We do not want you to miss any points due to late submission. We work on beating deadlines by huge margins in order to ensure that you have ample time to review the paper before you submit it.
Will anyone find out that I used your services?
We have a privacy and confidentiality policy that guides our work. We NEVER share any customer information with third parties. Noone will ever know that you used our assignment help services. It's only between you and us. We are bound by our policies to protect the customer's identity and information. All your information, such as your names, phone number, email, order information, and so on, are protected. We have robust security systems that ensure that your data is protected. Hacking our systems is close to impossible, and it has never happened.
How our Assignment  Help Service Works
You fill all the paper instructions in the order form. Make sure you include all the helpful materials so that our academic writers can deliver the perfect paper. It will also help to eliminate unnecessary revisions.
2.      Pay for the order
Proceed to pay for the paper so that it can be assigned to one of our expert academic writers. The paper subject is matched with the writer's area of specialization.
3.      Track the progress
You communicate with the writer and know about the progress of the paper. The client can ask the writer for drafts of the paper. The client can upload extra material and include additional instructions from the lecturer. Receive a paper.
4.      Download the paper
The paper is sent to your email and uploaded to your personal account. You also get a plagiarism report attached to your paper.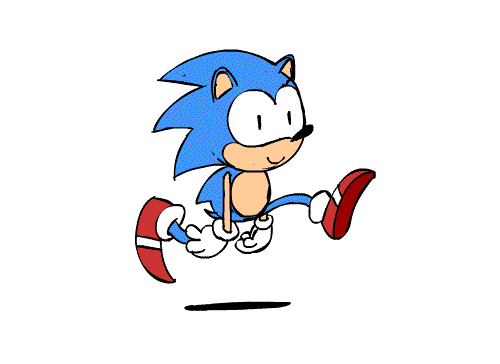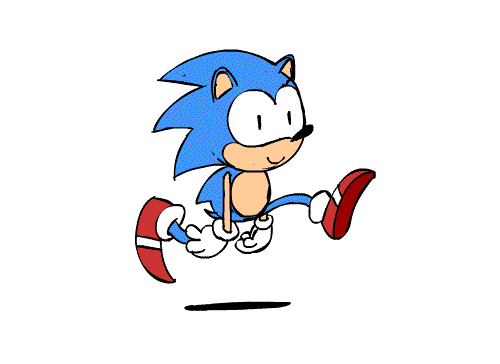 PLACE THIS ORDER OR A SIMILAR ORDER WITH US TODAY AND GET A PERFECT SCORE!!!
---