Ethical and Legal Issues in Ecommerce
A Concise Definition of ecommerce
Motivation for E-Commerce
Ethical and Legal Issues in E-Commerce
Enforcement of Legal Directives and Contracts
Collecting and Securing Consumer Information
Lack of Uniform Laws
Copyright and Patent Laws Violation
Taxation
Other Issues: In Brief
Privacy and Security
'Extinction' of Some Small Businesses
Electronic Deception
Language Issues
Declaration
During the last one decade, the internet has experienced unprecedented growth. Thanks to this increase in online activity, consumers and businesses from all over the world are becoming more appreciative of ecommerce. However, with the enhanced awareness of ecommerce, comes a wide range of ethical and legal implications.
It is important to note, from the onset, that governments and the relevant authorities have in the past found it easy to regulate traditional business enterprises. Indeed, some of the laws regulating businesses today (including ecommerce) were enacted in the pre-cyberspace times. From a legal perspective, electronic commerce brings with itself new complications and challenges. For instance, given the trans-border nature and application of ecommerce, which laws should apply in the regulation of ecommerce? Should each country enact unique ecommerce regulation laws or should we have a single body of laws and regulations governing ecommerce activities?
Ecommerce also brings along numerous challenges from an ethical perspective. Ethics, in basic terms, refers to the various rules or standards of behavior an individual elects to adhere to. Just as is the case in many other realms of business, ecommerce also has a number of ethical implications. For instance, can the collection of private information, especially with regard to an individual's browsing habits and preferences without the knowledge of the individual being targeted, be considered ethical? A paper seeking to explore the ethical and legal implications of ecommerce is not only timely but also relevant.
Introduction
A Concise Definition of E-Commerce
Before discussing the various legal and ethical issues in relation to e-commerce, it would be prudent to first offer a concise and brief definition of e-commerce. In basic terms, "electronic commerce, or e-commerce, covers the range of online business activities for products and services, both business-to-business and business-to-consumer, through the Internet" (Rosen, 2002, p. 4). As the author in this case further points out, e-commerce can be divided into two, to include online shopping and online purchasing. While online shopping has got to do with all the information and activities that enable the client to conduct activities of a commercial nature with the seller, online purchasing in the words of Rosen (2002, p. 4) is made up of all the technology that facilitates "the exchange of data and the purchase of a product over the Internet."
Based on the definition offered above, ecommerce enables business entities to not only conduct business but also reach out to their customers, over an electronic platform — i.e. The internet. It is important to note that essentially, ecommerce applies to all the key segments in the market. The said segments, as identified by Chesher, Kaura, and Linton (2002) include consumer to consumer, business to consumer, and business to business. Today, many businesses are increasingly embracing e-commerce in an attempt to remain relevant in a fast evolving marketplace. Entities that have successfully embraced ecommerce include but they are not limited to Target and Wal-Mart — two very successful retailers. It should be noted that in addition to having physical locations, these two retailers have in the past developed online sites/stores from where customers from all over the world can make purchases, as if they were in a brick-and-mortar premises.
Motivation for E-Commerce
Businesses embrace ecommerce for a number of reasons. These reasons will be briefly highlighted in this section. To begin with, ecommerce brings about enhanced convenience when it comes to the conduction of business – both locally and internationally. As a matter of fact, thanks to ecommerce, businesses can conduct businesses on a 24-hour basis, 7 days a week. In addition to playing a significant role in profit maximization, this comes in handy as a cost reduction measure. When it comes to profit maximization, ecommerce avails to business entities a global audience that would have been otherwise difficult to attain. This is more so the case given that unlike brick-and-mortar premises, ecommerce does not suffer the same limitations of geographical and physical location. In terms of cost reduction, it is also important to note that businesses need not display goods and services in numerous brick-and-mortar facilities. A business can in this case simply maintain a warehouse from where it can dispatch products to clients from all over the world. Businesses also benefit from the significant reduction in overhead expenses, including but not limited to, rent, direct labor, insurance, etc. Customers also benefit immensely from ecommerce. For instance, thanks to the cost savings made, businesses can easily offer products to customers at a discount. Convenience on this front is also extended to customers as in addition to being able to select from a wide range of goods online, they can also be able to seamlessly and easily make price comparisons between various entities without having to visit any physical store locations (which in real life could be far-flung). Although the relevance of ecommerce in the facilitation of trade and commerce cannot be overstated, its very nature results in a number of ethical, moral, and legal issues. These issues will be addressed in the subsequent sections of this text.
Ethical and Legal Issues in E-Commerce
Overview
Within the last few years, businesses entering the ecommerce realm have had to contend with a wide range of ethical and legal issues. Most of the ethical and legal issues discussed herein come about as a consequence of the very nature of ecommerce. Essentially, illegal acts violate the legal provisions in place. It should, however, be noted that acts that are unethical may not necessarily be illegal. The reverse is true. Further, it should be noted that the standards of ethics are not necessarily universal. Indeed, what is regarded ethical in one culture could be totally unethical in another. Ethics according to Carroll and Buchholtz (2011, p. 23) "basically refers to issues of right, wrong, fairness, and justice." In that regard, therefore, ethics has got to do with that which is regarded right or wrong. Given that this text will largely concern itself with business ethics, a definition of ethics tailored to suit that particular realm would be appropriate. Business ethics in the words of Carroll and Buchholtz (2011) "focuses on ethical issues that arise in the commercial realm." As will be seen in this text, as far as ethics is concerned, there is often no clear cut line between that which is right and that which is wrong. As a matter of fact, the definition of right and wrong in ecommerce is in most cases unclear.
1. Enforcement of Legal Directives and Contracts
According to an AMR Research analyst by the name Louis Columbus, "trying to regulate and control the mechanisms by which people gamble or do other illegal, immoral acts with the aid of the Internet is like trying to regulate who uses what freeway at a given time of day" (Robinson, 2002). It is not hard to see why this argument is valid.
One of the legal issues entities conducting businesses online have to contend with has got to do with enforcement of legal directives and provisions that could otherwise be easily enforced within the traditional brick-and-mortar setup. For instance, with ecommerce, it is extremely difficult to regulate the sale of items ordinarily supposed to be sold to those who have attained the age of the majority. It is important to note that unlike was the case a few years ago; the internet is today increasingly being used by children. Those under the age of the majority typically use the internet for activities such as online gaming, social networking, entertainment, etc. Thanks to ecommerce, children are now exposed to new threats as they surf the net — with the most serious threats being exposure of children to commercial content that that could be inappropriate. By inappropriate content, I mean such items as pornographic movies and pictures, weapons, adult literature, drugs and various chemicals. In the past, exposure (and purchase) of such content has been strictly under regulation. For instance, a business enterprise selling adult literature and operating in a brick-and-mortar address could easily regulate the sale of its merchandise to children simply by asking to see the suspected minor's identification documents to ascertain their age. With ecommerce, this is no longer possible. Children can now easily and effortlessly purchase products that are largely unsuitable through the utilization of their parent's credit cards, etc. It is important to note that quite a number of jurisdictions have in place rules and regulations that seek to minimize chances of children purchasing items online without the guidance of their parents. The only challenge that remains in this case is enforcement.
Further, many online businesses have since neglected their responsibility as far as the enforcement of legal standards and directives is concerned. Indeed, most online businesses are only keen to adhere to the minimum legal requirements, and hence few go beyond the set legal limits. A quick check reveals that to confirm the age of the buyer, most online businesses only demand that the said buyer ticks a box, whereby in so doing they verify that they are of a certain age. In that regard, as much as this is a legal issue, it could also be regarded an ethical issue.
When it comes to enforcement of contracts, it is important to note that unlike is the case with traditional approaches to business; ecommerce presents numerous challenges when it comes to the enforcement of legal contracts. Contract law, in basic terms, seeks to address both the formation as well as the enforcement of contracts. Whenever people conduct business online, it is likely that agreements are reached between the concerned parties. Most of the traditional contract principles did not foresee this new and unique development. According to Frieden (2009), the author of Commerce Law, the best answer to the question on whether ecommerce contracts are enforceable is "maybe." The only agreements with a high likelihood of being enforced by the courts according to the author are click-wrap agreements. Other kinds of agreements (such as shrink-wrap and browse-wrap agreements) are typically difficult to enforce.
2. Collecting and Securing Consumer Information
In seeking to facilitate the payment of goods and services, ecommerce sites typically collect a lot of information about buyers. Information commonly collected includes, but is not limited to, the name of the buyers, their email address, home address, age, occupation, gender, etc. This information is what is referred to as personally identifiable information. Should such information be stolen or leaked to crooks, the amount of damage occasioned could be irreversible. The all important questions that could be raised in this case are; who is responsible for guaranteeing the safety and security of a customer's personal info? Are businesses doing enough to protect the said info? Is it possible that businesses are being too mindful of the costs involved in adequate protection measures that they neglect their duty to protect client information?
As will be further highlighted elsewhere in this text, there are cases whereby firms have been found to be negligent in their handling of important customer information. Indeed, there have been cases where hackers have broken into servers of prominent organizations and stolen personal information belonging to thousands of people. Is it ethical (or even legal) for companies to keep their customer's sensitive data at a time when the threat of such information being stolen is on the rise? Should ecommerce firms be compelled to discard all the information they may be left with regarding a specific client after a transaction is completed? A case in point is the Sony Play Station Network hacking incident. In the month of April 2011, Sony, one of the most visible and successful electronic companies in the world, had its PSN hacked into in an incident that was attributed to external attackers. This particular incident according to Cross and Miller (2014) affected at least 100 million accounts belonging to scores of online users of Sony's gaming services. Those interviewed at the time billed this incident as being one of the most outrageous data breaches of all time. For purposes of this discussion, what really matters as far as the PSN network debacle is concerned is; did the company embrace the appropriate measures to protect the personal information of its customers? The answer in this case is a resounding NO! Investigations conducted by authorities in the UK revealed that the company could have prevented the data breach (BBC, 2013). David Smith, a representative of UK's Information Commissioner's Office at the time pointed out that "if you are responsible for so many payment card details and log-in details, then keeping that personal data secure has to be your priority" (BBC, 2013). It is on the basis that Sony was negligent in keeping personally identifiable info of consumers secure that the company was fined a total of $396,000 for failure to prevent the said breach (BBC, 2013). Sony's case is just a representation of the reluctance of numerous other businesses to act ethically by protecting the private info of clients.
Still on the collection of consumer information, it is also important to note that some online marketing firms do collect the private information of individuals (without their consent) and offer it for sale to other businesses. Is it ethical for an online business to purchase email addresses of target consumers, and other information detailing the shopping habits and browsing tendencies of individuals, and then bombard such individuals with unsolicited mails? Spamming has also been a significant problem — from both a legal and ethical point-of-view. Spamming has essentially got to do with the distribution, in most cases indiscriminate, of messages without the explicit consent of receivers. In an attempt to rein in spamming, various jurisdictions have enacted laws that spell out penalties for those found guilty of spamming. Such legislation includes but is not limited to the Unsolicited Commercial Electronic Mail Act. When clients fill out online registration forms in online ecommerce sites, such information is essentially used to support the transaction being undertaken. However, in some other instances, such information might be used for other secondary purposes — it can be sold to third parties, as already highlighted above. Indeed, firms doing business online can gather and also redistribute the information they collect about their clients without the express or informed consent of users. Essentially, informed choice offers clients the choice of opting-in or opting-out of such schemes. With regard to consent, it should also be noted that business entities should put in place a choice regime that permits users to make informed choices with regard to how the data they fill in should be used.
Thanks to ecommerce, businesses are increasingly adopting creative products in an attempt to identify customer preferences, and hence stay ahead of the competition. For instance, whenever cookies are utilized as a means of storing useful user info, privacy issues are bound to be raised. Cookies in the words of Stematellos (2007, p. 32) "are small files placed on visitors' hard disks to gather information about their activities, preferences, and shopping habits." It should be noted that most ecommerce sites do not notify clients that they are making use of cookies, and as Stematellos (2007) observes, it is for this reason that the utilization of the same is in some quarters seen as not only a threat to personal privacy, but also a threat to freedom of choice. In the final analysis therefore, just as is the case with the collection of personally identifiable information during ecommerce transactions, the utilization of cookies by ecommerce sites is seen by some as being unethical.
In an attempt to circumvent the ethical (and possibly legal) issues raised in the collection of client data and information, most websites are increasingly embracing notice of collection practices. This is where a website informs a user that it does use cookies. Further, some websites allow users to give their consent with regard to the collection of cookies. It should, however, be noted that there are still some concerns that businesses conducting their activities online are yet to address. Essentially, even when consent to monitor user activity is sought, businesses do not usually share with consumers how the collected data is used or with whom it is shared. Further, as has been addressed elsewhere in this text, there is also the question of whether businesses take the necessary precautions to protect the information they collect from consumers.
To determine whether the noted harvesting of personal information from consumers is ethical, it would be prudent to analyze the issue from a utilitarian and Kantian point-of-view. While the utilitarian ethical theory according to Walton (2003) "reduces all ethical justification to a kind of cost benefit model," Kantian ethical theory as the author further points out "reduces all ethical justification to deduction broad ethical maxims or so called 'imperatives.'" While collecting customer data and making use of cookies in the conduction of ecommerce business may be of great benefit to both the customer and the seller in terms of convenience, these two actions essentially infringe on the privacy of consumers. This is particularly the case with cookies which track customers, thus exposing their browsing behaviors — which some customers may be uncomfortable with. From a utilitarian perspective, the cost of the convenience in this case by far outweighs the benefits that accrue. From a Kantian perspective, the storage of private data as well as the utilization of cookies is also unethical. Basically, ecommerce sites store information and track or monitor users as a means to an end.
In an attempt to reduce chances of being monitored online, most users make use of such technologies as cookie managers. Products in this case include, but they are not limited to CookieCutter and CookieCrusher. In most cases, browsers also allow users to opt out of being tracked by offering the option of either deleting cookies or preventing computers from accepting them.
3. Lack of Uniform Laws
As I have already pointed out elsewhere in this text, ecommerce has brought with itself new challenges. Like is the case with any other business, customers in this case are not immune to being sold defective goods or nonexistent products. Further, online payments expose customers to fraud and numerous other cyber crimes perpetrated by shadowy and unscrupulous business people. Remedies for online fraud are however difficult to enforce due to the lack of appropriate laws or failure by various jurisdictions to formulate uniform laws governing ecommerce activities. It is important to note that when it comes to ecommerce, there are various sets of rules to be considered as far as enforcement is concerned. This is particularly the case given the very nature of ecommerce, i.e. its application is global. Different countries (and even states) have different statutory standards. Further, common law is not uniform. Although numerous attempts have been made to develop uniform legal standards applicable to ecommerce, there is still no uniform law in place to govern the conduct of online transactions. One of the challenges of having in place new regulations is that ecommerce changes every single day. It is, therefore, very difficult to establish comprehensive global standards for ecommerce because of the dynamic nature of ecommerce. Indeed, one of the things that have been stifling the development of global ecommerce standards, laws, and regulations is the tendency of technology to change rapidly.
4. Copyright and Patent Laws Violation
The internet has in some quarters been christened "the world's biggest copy machine." It is important to note that unlike is the case with the Internet, older technologies were easy to regulate more so in the areas of copyright protection. Thanks to the internet, it is possible for an individual who sends millions of copies of copyrighted material to "vanish" without trace. Further, numerous web-based applications that facilitate copyright violations have been developed in the past. An important question in this case is: is it ethical for developers to develop web-based applications that facilitate copyright violations? Examples of popular, and widely utilized, tools of copyright violation include but they are not limited to MP3 Providers, Napster, and File Hippo.
The relevance of copyright and patent laws cannot be overstated when it comes to the protection of intellectual property. While copyrighting does not protect the idea itself, it does offer sufficient protection to the expression of the said idea. In this case, the owner of the copyright has exclusive rights to not only copy but also distribute his or her work. Website contents are generally copyrighted. While copyright generally expires a couple of years after the death of the holder, patents are in most cases granted for a fixed period of time.
In the recent past, a number of businesses conducting their activities online have been embroiled in legal contests over the breach of patents or copyrights. A good example in this case is that of Amazon and Barnes and Noble, in which case the former sued the latter for what it termed patent infringement. Expedia has also in the past been sued by Priceline for infringement on its (Priceline's) reverse-auction model patent.
It is also important to note that with ecommerce, protection of intellectual property through the application of the relevant copyright and patent laws has become extremely difficult. For instance, thanks to ecommerce, individuals can buy software from a vendor, make copies of the same, and distribute the said copies seamlessly. To some extent, ecommerce is critical in the facilitation of this blatant disregard for copyright law. The relevance of having in place appropriate laws to ensure that the primary doctrine of copyright is not undermined cannot be overstated.
In basic terms, trademarks could be defined as those graphical signs businesses make use of so as to distinguish their goods and services from those offered for sale by the competition (Chesher, Kaura, and Linton, 2002). As far as ecommerce is concerned, business entities could acquire trademarks for domain names, IP types, etc. In the past, quite a number of trademark violation cases have been brought before courts of competent jurisdiction for consideration and resolution. A good example in this case is when WWF took a man to court for registering the domain name worldwrestlingfederation.com.
5. Taxation
There are also those who have mulled on the possibility of taxing ecommerce related activities. It is, however, important to note that although taxation of online activities would be good news to most governments and revenue authorities, the development of an effective taxation regime could in this case become a cropper. This is particularly the case given that ecommerce, unlike is the case with traditional business models, is a new business model altogether. One of the key challenges that arise in this case is location. Essentially, most tax regimes are based on the physical location of the taxpayer. Some online businesses cannot be tied to a particular physical location. Verification of tax reports could also be a challenge on this front. This is particularly the case given that ecommerce permits businesses to conduct paperless transactions that in some cases leave limited or no audit trail at all. The fact that ecommerce makes it possible for a company to have operations in virtually every country means that the employees of such a company could also be scattered all over the world. This puts the tax obligations of any given company in jeopardy.
Other Issues: In Brief
Apart from the legal and ethical issues discussed herein, there are also a wide range of other issues and factors involved in ecommerce. In this section, I will take into consideration some of these issues.
1. Privacy and Security
Many of those who shop online are in most cases unaware of the risks involved. For some, shopping on the internet is as easy as reciting the alphabet in the sense that all one has to do is; click on the relevant site, select items to be bought, enter card and other details, and then wait for delivery. As simple as this process looks from the customer's side, developers and online retailers are all too aware that for such a transaction to be completed, the information entered by a customer is typically handled by more than one entity — exposing it to risks of interception, or even theft.
2. 'Extinction' of Some Small Businesses
As I have already pointed out elsewhere in this text, ecommerce has made it possible for business entities to conduct business all over the world — without necessarily having to open branches there. However, this has opened an avenue for 'deep-pocketed' firms to further expand their operations. Effectively, small businesses — those that do not have the funds to launch ecommerce sites – are being pushed out of business. At stake are millions of jobs and billions in tax revenues. However, those that are really loosing out, thanks to ecommerce, are some categories of businesses like bookstores, amongst others. Unlike was the case several decades ago, people are increasingly relying on e-books for their academic and other needs. Unlike is the case with traditional print texts, e-books can be easily and conveniently purchased, and read on an online platform. They can also be accessed via a wide range of portable devices, including but not limited to, laptop computers, cell phones, and the now more popular Amazon Kindle. Online ecommerce sites like Amazon and Google Books have also changed the way people purchase books. While the only choice those who wanted to purchase texts two decades ago had was visiting a book store, ecommerce means that people now have the option of conducting convenient searches for books, reading previews of their books of choice, and then purchasing such books online — all this from the convenience of their homes. Other businesses whose sales could be affected by the migration to ecommerce are movie stores and some retail outlets.
3. Electronic Deception
Ecommerce has also contributed to the increased rate of deceptive practices over the internet. A good example in this case is web spoofing. Spoofing could according to Chesher, Kaura, and Linton (2002) mean making use of another individual's IP address. In this case, a fraudster could also set up a replica of the target website with an intention of directing the target site's clients to the fake site. Gullible customers in this case end up buying substandard, fake, or non-existent items from such sites. Further, such sites have been known to harvest credit card numbers of unsuspecting customers. For instance, a fraudster could set up a site with the domain name www.walmert.com instead of www.walmart.com. In this case, many individuals would fail to take note of the fact that the 'a' in the target site has been replaced with an 'e' in the fake site.
4. Language Issues
In the past, English has been the dominant language of the internet — and by extension the language of all the transactions (business or otherwise) that take place across the internet. However, in the recent past, we have seen quite a number of businesses moving towards a more multilingual representation, thus conforming that the internet is slowly evolving. However, this multilingual representation is yet to be adopted across the board. In most cases, businesses have to incur additional expenses to develop pages that cater for the needs of those who are not necessarily English speakers. In that regard, therefore, as many businesses move their operations online, many of those who cannot speak the 'language of the internet' are effectively being locked out of trade and commerce.
Declaration
Governments and businesses alike have a responsibility to ensure that a number of ecommerce standards are set (and adhered to). For instance, some of the areas that require urgent attention include, but they are not limited to, contract enforcement, client protection, database protection, privacy enforcement, etc. My research and review of literature reveals that as of now, no comprehensive standards of operation and engagement exist in international electronic commerce.
Conclusion
Various factors clearly indicate that businesses and internet users alike will be more appreciative of ecommerce going forward. This is particularly the case with the widespread availability, and hence usage, of computing and smart phone devices that essentially play a significant role towards the facilitation of ecommerce transactions. The convenience ecommerce offers to shoppers is also likely to see more people gravitate towards the same. However, every new tool or way of conducting business has its own benefits, risks, and challenges. Ecommerce is not an exception. In that regard, therefore, to ensure a secure, convenient, and safe business and trading environment, businesses must not only understand but also actively seek solutions to the ethical and legal issues highlighted herein.
References
BBC. (2013). Sony Fined Over 'Preventable' Play Station Data Hack. BBC. Retrieved from http://www.bbc.co.uk/news/technology-21160818
Carroll, A. & Buchholtz, A. (2011). Business and Society: Ethics, Sustainability, and Stakeholder Management (8th ed.). Mason, OH: Cengage Learning.
Chesher, M., Kaura, R. & Linton, P. (2002). Electronic Business & Commerce. London: Springer
Cross, F. & Miller, R. (2014). The Legal Environment of Business: Text and Cases (9th ed.). Mason, OH: Cengage Learning.
Frieden, J.D. (2009). FAQ: Is an Internet Contract Enforceable? Commerce Law. Retrieved from http://ecommercelaw.typepad.com/ecommerce_law/2009/05/faq-is-an-internet-contract-enforceable.html
Robinson, T. (2002). Why Ecommerce Law Enforcement is an Oxymoron. Ecommerce Times. Retrieved from http://www.ecommercetimes.com/story/18468.html
Rosen, A. (2002). The E-commerce Question and Answer Book: A Survival Guide for Business Managers (2nd ed.). New York, NY: AMACOM.
Stematellos, G. (2007). Computer Ethics: A Global Perspective. Burlington, MA: Jones & Bartlett Learning.
Walton, D.M. (2003). Ethical Argumentation. Lenham, Maryland: Lexington Books
---
Are you busy and do not have time to handle your assignment? Are you scared that your paper will not make the grade? Do you have responsibilities that may hinder you from turning in your assignment on time? Are you tired and can barely handle your assignment? Are your grades inconsistent?
Whichever your reason is, it is valid! You can get professional academic help from our service at affordable rates. We have a team of professional academic writers who can handle all your assignments.
Plagiarism free papers
Timely delivery
Any deadline
Skilled, Experienced Native English Writers
Subject-relevant academic writer
Adherence to paper instructions
Ability to tackle bulk assignments
Reasonable prices
24/7 Customer Support
Get superb grades consistently
Online Academic Help With Different Subjects
Literature
Students barely have time to read. We got you! Have your literature essay or book review written without having the hassle of reading the book. You can get your literature paper custom-written for you by our literature specialists.
Finance
Do you struggle with finance? No need to torture yourself if finance is not your cup of tea. You can order your finance paper from our academic writing service and get 100% original work from competent finance experts.
Computer science
Computer science is a tough subject. Fortunately, our computer science experts are up to the match. No need to stress and have sleepless nights. Our academic writers will tackle all your computer science assignments and deliver them on time. Let us handle all your python, java, ruby, JavaScript, php , C+ assignments!
Psychology
While psychology may be an interesting subject, you may lack sufficient time to handle your assignments. Don't despair; by using our academic writing service, you can be assured of perfect grades. Moreover, your grades will be consistent.
Engineering
Engineering is quite a demanding subject. Students face a lot of pressure and barely have enough time to do what they love to do. Our academic writing service got you covered! Our engineering specialists follow the paper instructions and ensure timely delivery of the paper.
Nursing
In the nursing course, you may have difficulties with literature reviews, annotated bibliographies, critical essays, and other assignments. Our nursing assignment writers will offer you professional nursing paper help at low prices.
Sociology
Truth be told, sociology papers can be quite exhausting. Our academic writing service relieves you of fatigue, pressure, and stress. You can relax and have peace of mind as our academic writers handle your sociology assignment.
Business
We take pride in having some of the best business writers in the industry. Our business writers have a lot of experience in the field. They are reliable, and you can be assured of a high-grade paper. They are able to handle business papers of any subject, length, deadline, and difficulty!
Statistics
We boast of having some of the most experienced statistics experts in the industry. Our statistics experts have diverse skills, expertise, and knowledge to handle any kind of assignment. They have access to all kinds of software to get your assignment done.
Law
Writing a law essay may prove to be an insurmountable obstacle, especially when you need to know the peculiarities of the legislative framework. Take advantage of our top-notch law specialists and get superb grades and 100% satisfaction.
What discipline/subjects do you deal in?
We have highlighted some of the most popular subjects we handle above. Those are just a tip of the iceberg. We deal in all academic disciplines since our writers are as diverse. They have been drawn from across all disciplines, and orders are assigned to those writers believed to be the best in the field. In a nutshell, there is no task we cannot handle; all you need to do is place your order with us. As long as your instructions are clear, just trust we shall deliver irrespective of the discipline.
Are your writers competent enough to handle my paper?
Our essay writers are graduates with bachelor's, masters, Ph.D., and doctorate degrees in various subjects. The minimum requirement to be an essay writer with our essay writing service is to have a college degree. All our academic writers have a minimum of two years of academic writing. We have a stringent recruitment process to ensure that we get only the most competent essay writers in the industry. We also ensure that the writers are handsomely compensated for their value. The majority of our writers are native English speakers. As such, the fluency of language and grammar is impeccable.
What if I don't like the paper?
There is a very low likelihood that you won't like the paper.
Reasons being:
When assigning your order, we match the paper's discipline with the writer's field/specialization. Since all our writers are graduates, we match the paper's subject with the field the writer studied. For instance, if it's a nursing paper, only a nursing graduate and writer will handle it. Furthermore, all our writers have academic writing experience and top-notch research skills.
We have a quality assurance that reviews the paper before it gets to you. As such, we ensure that you get a paper that meets the required standard and will most definitely make the grade.
In the event that you don't like your paper:
The writer will revise the paper up to your pleasing. You have unlimited revisions. You simply need to highlight what specifically you don't like about the paper, and the writer will make the amendments. The paper will be revised until you are satisfied. Revisions are free of charge
We will have a different writer write the paper from scratch.
Last resort, if the above does not work, we will refund your money.
Will the professor find out I didn't write the paper myself?
Not at all. All papers are written from scratch. There is no way your tutor or instructor will realize that you did not write the paper yourself. In fact, we recommend using our assignment help services for consistent results.
What if the paper is plagiarized?
We check all papers for plagiarism before we submit them. We use powerful plagiarism checking software such as SafeAssign, LopesWrite, and Turnitin. We also upload the plagiarism report so that you can review it. We understand that plagiarism is academic suicide. We would not take the risk of submitting plagiarized work and jeopardize your academic journey. Furthermore, we do not sell or use prewritten papers, and each paper is written from scratch.
When will I get my paper?
You determine when you get the paper by setting the deadline when placing the order. All papers are delivered within the deadline. We are well aware that we operate in a time-sensitive industry. As such, we have laid out strategies to ensure that the client receives the paper on time and they never miss the deadline. We understand that papers that are submitted late have some points deducted. We do not want you to miss any points due to late submission. We work on beating deadlines by huge margins in order to ensure that you have ample time to review the paper before you submit it.
Will anyone find out that I used your services?
We have a privacy and confidentiality policy that guides our work. We NEVER share any customer information with third parties. Noone will ever know that you used our assignment help services. It's only between you and us. We are bound by our policies to protect the customer's identity and information. All your information, such as your names, phone number, email, order information, and so on, are protected. We have robust security systems that ensure that your data is protected. Hacking our systems is close to impossible, and it has never happened.
How our Assignment  Help Service Works
You fill all the paper instructions in the order form. Make sure you include all the helpful materials so that our academic writers can deliver the perfect paper. It will also help to eliminate unnecessary revisions.
2.      Pay for the order
Proceed to pay for the paper so that it can be assigned to one of our expert academic writers. The paper subject is matched with the writer's area of specialization.
3.      Track the progress
You communicate with the writer and know about the progress of the paper. The client can ask the writer for drafts of the paper. The client can upload extra material and include additional instructions from the lecturer. Receive a paper.
4.      Download the paper
The paper is sent to your email and uploaded to your personal account. You also get a plagiarism report attached to your paper.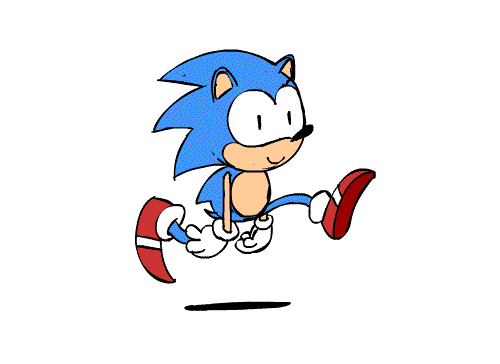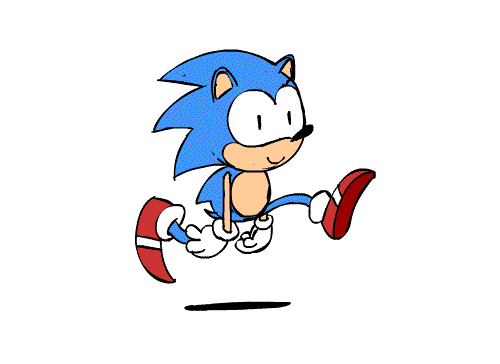 PLACE THIS ORDER OR A SIMILAR ORDER WITH US TODAY AND GET A PERFECT SCORE!!!
---