James Madison
At his inaugural, Washington Irving described the 4th President of the United States, James Madison, as "but a withered little apple-John, however, this small, wizened man was known as the Father of the Constitution, and was a staunch advocate for separation of state and church (James).
Born in 1751 in Port Conway, Virginia, Madison graduated in 1771 from College of New Jersey, now Princeton University. As a student of history, government, and law, he participated in the framing of the Virginia Constitution in 1776 and as a member of the Virginia Assembly (James). Madison served in the Continental Congress and participated in frequent debates at the Constitutional Convention in Philadelphia (James). Together with Alexander Hamilton and John Jay, Madison made a major contribution to the ratification of the Constitution by writing the Federalist essays, which earned him the title of "Father of the Constitution," although he claimed that the document was "the work of many heads and many hands" (James). He also participated in framing the Bill of Rights and enacting the first revenue legislation. Due to Madison's opposition to Hamilton's financial proposals which he believed would give too much wealth and power to northern financiers, came the development of the Republican (Jeffersonian) Party (James).
Under Thomas Jefferson's administration, Madison became Secretary of State in 1801, serving both terms, and was chosen by Jefferson as the presidential candidate (Madison). As president, Madison was forced to comply with the foreign policy that he had helped to shape as Secretary of State. Macon's Bill No. 2 dissolved the Embargo Act of 1807 and provided that if either Britain or France removed American trade restrictions, the President could re-impose the trade embargo on the other (Madison).
Madison accepted Napoleon's statement as a bona fide revocation of trade, and reinstated the trade embargo with Great Britain, an act that, together with Henry Clay and John C. Calhoun's war hawk activities, led to the declaration of war against Great Britain on June 18, 1812 (Madison).
The War of 1812 was the main event of Madison's presidency. Discontent by New England merchants and industrialists, already disaffected by the various embargoes, grew until the Hartford Convention, where many talked of sedition rather than continuing the war (Madison). As the fighting grew worse, even Madison's friends and war promoters grew discouraged, however in late 1813 and 1814, victories replaced gloom, until September 1814 when the British invaded Washington and burned the White House (Madison). The war ended in stalemate with the Treaty of Ghent.
Madison did not tolerate any official ties between church and state. In 1811, when presented with a bill officially incorporating an Episcopal church in Washington, D.C., he vetoed it with a message to Congress explaining that it "exceeds the rightful authority to which governments are limited by the essential distinction between civil and religious functions" (Boston). He further said, it "violates in particular the article of the Constitution of the United States which declares that 'Congress shall make no law respecting a religious establishment'" (Boston). According to the bill, the church would be provide care to the poor and education to their children, and although no public funds were earmarked for these charitable projects (Boston). Madison viewed the legislative action as a "foot-in-the-door" for such federal aid to religion, telling Congress that the measure was "altogether superfluous if the provision is to be the result of pious charity," and that the bill could "be a precedent for giving to religious societies as such legal agency in carrying into effect a public and civil duty" (Boston). Many scholars believe that Madison's veto message of "An Act Incorporating the Protestant Episcopal Church, dated February 21, 1811, should be required reading for politicians today (Boston).
Far too few people today acknowledge what a crucial role Madison played in the formation of the nation and one of its central governing tenets – the separation of church and state (Boston).
Rob Boston in the March 2001 issue of Church & State, explains that one reason for Madison's low profile is due to his close association with Thomas Jefferson, who not only was regarded as a genius and cast a physically imposing shadow, but also popularized the familiar metaphor of the "wall of separation between church and state" (Boston). Therefore, Jefferson's name is most often linked to historical record relating to church and state, while Madison's, often more important contributions, are often obscured (Boston).
In fact, Madison was one of the first thinkers in colonial America who understood why church and state must be separated. His advocacy for this concept, Boston notes, grew from his own personal experiences in Virginia, where "Anglicanism was the officially established creed and any attempt to spread another religion in public could lead to a jail term" (Boston). When, in 1774,-word came that several Baptist preachers were in jail because of public preaching, Madison wrote to his friend William Bradford in Philadelphia about the situation, saying:
That diabolical Hell conceived principle of persecution rages among some and to their eternal Infamy the Clergy can furnish their quota of Imps for such business. This vexes me the most of any thing whatever. There are at this time in the adjacent County not less than 5 or 6 well meaning men in close Gaol [jail] for publishing their religious Sentiments which in the main are very orthodox.
I have neither the patience to hear talk or think any thing relative to this matter, for I have squabbled and scolded abused and ridiculed so long about it, to so little purpose that I am without common patience. So I leave you to pity me and pray for Liberty of Conscience to revive among us"
Boston).
According to church-state scholar Robert Alley, this incident was a pivotal point in the young Madison's life, for he had recently graduated and was unsure what to do with his life (Boston). In fact, due to frequent illnesses that left him frail and undersized, Madison was unsure how much longer he would live, but learning about the imprisonment of the preachers gave him a cause and seemed to re-energize him (Boston). Alley writes, "It is the general opinion, I think, of the scholars who have written about Madison that that was a key point in Madison's life…The thing that drove him to get involved in politics was seeing those men in jail in Culpeper County" (Boston).
It was not long before Madison had the opportunity to translate his anger and frustration into action. In 1776, as a member of the Revolutionary Convention in Virginia, he sought to "disestablish" the Church of England in that state and secure passage of an amendment that guaranteed religious liberty to everyone (Boston). Although the attempt at disestablishment failed, his ideas on religious freedoms were included in an "Article on Religion" that was adopted by the Convention, which held that religion can be "directed only by reason and conviction, not force or violence," and guaranteed to every citizen "the free exercise of religion, according to the dictates of conscience" (Boston).
Boston explains that Madison was responsible for a huge leap forward in thinking, for at the Revolutionary Convention, delegate George Mason proposed an amendment guaranteeing "toleration" of all faiths, however Madison felt this did not go far enough and so sought to expand religious liberty rights beyond toleration and argued for the "free exercise" of religion (Boston). This concept later resurfaced in the First Amendment of the U.S. Constitution. So, although his attempt at disestablishing the state church had failed, he had planted a crucial seed (Boston). Three years later, Jefferson made another attempt at disestablishing the Anglican Church in Virginia and securing passage of a religious freedom bill, but he too failed (Boston). However, seven years later, after the Revolution, Madison pushed both measures through (Boston).
It was during this time that Madison wrote what is considered one of the greatest American documents on religious freedom, "The Memorial and Remonstrance Against Religious Assessments," which still stands today as a powerful indictment of church-state union (Boston). His appeal was written in response to a drive led by Patrick Henry in the Virginia Assembly to use tax funds to pay for "teachers of the Christian religion" (Boston). Madison's "Remonstrance" lists fifteen reasons why state-supported religion is not a good idea. His document was aimed primarily at Christian clergy and supporters throughout the state, and was designed to convince Virginians that any state supported religion would actually harm, not help, religious faith (Boston). His writing is direct and forceful, as he boldly states that religion is a duty owed only to the Creator and so "must be left to the conviction and conscience of every man; and it is the right of every man to exercise it as these may dictate. This right is in its nature an unalienable right" (Boston).
In another passage he states, "The bill implies either that the Civil Magistrate is a competent Judge of Religious Truth; or that he may employ Religion as an engine of Civil policy. The first is an arrogant pre-tension falsified by the contradictory opinions of all Rulers in all ages, and throughout the world: the second an unhallowed perversion of the means of salvation" (Boston).
Madison's document was successful in crushing Henry's measure, as opposition flooded the Virginia statehouse from every corner of the commonwealth, and the bill was voted down (Boston). Using this momentum, Madison pushed Jefferson's "Act for Establishing Religious Freedom" through the assembly, while Jefferson was serving in France as the U.S. ambassador (Boston). Writing to Jefferson, Madison noted, "The enacting clauses passed without a single alteration, and I flatter myself have in this Country extinguished for ever the ambitious hope of making laws for the human kind" (Boston). It was not long before Madison had the opportunity to express these views to a national audience.
By 1787, it was obvious that the loose arrangement provided by the Articles of Confederation was insufficient and was not working. Madison urged delegates to meet in Philadelphia for the purpose of drafting a new constitution, placing him in the heart of the action (Boston). Scholar, a.E. Dick Howard, has called Madison "the dominating spirit of the Philadelphia convention" (Boston). Serving as the Convention's unofficial secretary, Madison recorded every speech in a special type of shorthand, and his notes, which were published four years after his death, are the only full record of the Convention's undertakings (Boston). While pushing for ratification, it became apparent that some states would not accept the Constitution without a Bill of Rights, thus by the time the first Congress met, Madison not only helped draft the Bill of Rights, but engineered its passage (Boston).
According to Alley, an emeritus professor of humanities at the University of Richmond and a member of the Americans United Board of Trustees, there would have been no Bill of Rights if not for Madison, because several members of Congress were not enthusiastic and tried to stall its passage, but Madison used his influence to keep talks on target (Boston). Alley writes, "The Madison legacy in the Congress was the passage of the Bill of Rights. It would not have been accomplished were it not for Madison's insistence that they get to the business of the day and do what they promised to do" (Boston).
During August 1789, Congress deliberated on what would become the religion clauses of the First Amendment. Madison's first draft read, "The civil rights of none shall be abridged on account of religious belief or worship, nor shall any national religion be established, nor shall the full and equal rights of conscience be in any manner, or on any pretext, infringed" (Boston). His proposal was sent for consideration to a committee, which eventually settled on language reading, "Congress shall make no law establishing articles of faith or a mode of worship, or prohibiting the free exercise of religion" (Boston). However, the House of Representatives rejected this version, and so a joint Senate-House committee, which included Madison, met and agreed to the language we know today, "Congress shall make no law respecting an establishment of religion or prohibiting the free exercise thereof" (Boston).
Originally, Madison wanted the First Amendment to apply not only to the federal government, but also to the states, and although the proposal passed the House, it did not pass the Senate. Yet, as Boston notes, the debate illustrates that Madison was "thinking ahead of the curve," for 81 years later, Congress passed the Fourteenth Amendment, which was designed on Madison's 1787 argument, and applied the Bill of Rights to the states (Boston).
After the Bill of Rights was adopted, Madison collaborated with Jefferson to establish political opposition to the Federalist Party, and when Jefferson was elected president in 1800, Madison served as secretary of state for both terms, as Jefferson groomed him as his successor (Boston). In his inaugural speech, Madison promised "to avoid the slightest interference with the rights of conscience or the functions of religion, so wisely exempted from civil jurisdiction" (Boston).
During his presidency, 1809-1817, Madison vetoes two bill he felt would violate the separation of church and state. One was the church incorporation bill mentioned above, and the second was a measure giving portions of federal land to a Baptist church in Mississippi. In his second veto message, he wrote, in reserving a parcel of land of the United States for the use of said Baptist Church comprises a principle and precedent for the appropriation of funds of the United States for the use and support of religious societies, contrary to the article of the Constitution which declares that 'Congress shall make no law respecting a religious establishment'" (Boston).
According to scholars, these messages clearly demonstrate that Madison was a proponent of a strict separation between religion and government, and that he believed the First Amendment was intended to bar the establishment of a national church (Boston).
After serving two terms as president, Madison pursued private interest, including helping Jefferson found the University of Virginia. After Jefferson's death, Madison served as rector for 10 years to ensure the school was fully established (Boston). However, most of his time was spent out of the public eye, entertaining visitors at Montpelier, his estate in Orange County, Virginia, where he died in debt in 1836. As Boston notes, throughout his life, Madison "never wavered in his commitment to church-state separation" (Boston).
Although historians differ over the exact content of Madison's religious views, they agree that he thought more about theology than many statesmen of his day, and that his most significant contributions to American political life was the protection of freedom of conscience and freedom of religion (Loconte). Edwin Gaustad writes, "What captured Madison's energies, abilities, and time was not what truths lay at the end of the religious quest, but the right of all humankind to seek those truths without penalty or burden or any civil disability whatsoever" (Loconte). Biographer Ralph Ketcham writes, "There is no principle in all of Madison's wide range of private opinions and long public career to which he held with greater vigor and tenacity than this one of religious liberty" (Loconte).
Many believe that of all the Framers, Madison was closest to being a political scientist in the contemporary sense of the term (Read). He was unquestionably the clearest thinker among the Founding Fathers, and except for George Washington, none other did more to ensure the survival of self-government than James Madison (Felzenberg). The balance he struck between force and restraint preserved American independence and its unity as a nation (Felzenberg).
Works Cited
Boston, Rob. JAMES MADISON and CHURCH-STATE SEPARATION.
Church & State. March 01-2001. Retrieved September 22, 2006 from HighBeam Research Library.
Felzenberg, Alvin S. "James Madison, the clearest thinker." The Christian Science
Monitor. March 16-2001. Retrieved September 22, 2006 from HighBeam Research Library.
James Madison." The White House. Retrieved September 22, 2006 at http://www.whitehouse.gov/history/presidents/jm4.html
Loconte, Joseph. "Faith and the founding: the influence of religion on the politics of James Madison." Journal of Church and State. September 22-2003. Retrieved September 22, 2006 from HighBeam Research Library.
Madison, James." The Columbia Encyclopedia. Sixth Edition. 2006. Retrieved September 22, 2006 from HighBeam Research Library.
Read, James H. "James Madison: The Theory and Practice of Republican
Government." Presidential Studies Quarterly. March 1-2005. Retrieved September 22, 2006 from HighBeam Research Library.
---
Are you busy and do not have time to handle your assignment? Are you scared that your paper will not make the grade? Do you have responsibilities that may hinder you from turning in your assignment on time? Are you tired and can barely handle your assignment? Are your grades inconsistent?
Whichever your reason is, it is valid! You can get professional academic help from our service at affordable rates. We have a team of professional academic writers who can handle all your assignments.
Plagiarism free papers
Timely delivery
Any deadline
Skilled, Experienced Native English Writers
Subject-relevant academic writer
Adherence to paper instructions
Ability to tackle bulk assignments
Reasonable prices
24/7 Customer Support
Get superb grades consistently
Online Academic Help With Different Subjects
Literature
Students barely have time to read. We got you! Have your literature essay or book review written without having the hassle of reading the book. You can get your literature paper custom-written for you by our literature specialists.
Finance
Do you struggle with finance? No need to torture yourself if finance is not your cup of tea. You can order your finance paper from our academic writing service and get 100% original work from competent finance experts.
Computer science
Computer science is a tough subject. Fortunately, our computer science experts are up to the match. No need to stress and have sleepless nights. Our academic writers will tackle all your computer science assignments and deliver them on time. Let us handle all your python, java, ruby, JavaScript, php , C+ assignments!
Psychology
While psychology may be an interesting subject, you may lack sufficient time to handle your assignments. Don't despair; by using our academic writing service, you can be assured of perfect grades. Moreover, your grades will be consistent.
Engineering
Engineering is quite a demanding subject. Students face a lot of pressure and barely have enough time to do what they love to do. Our academic writing service got you covered! Our engineering specialists follow the paper instructions and ensure timely delivery of the paper.
Nursing
In the nursing course, you may have difficulties with literature reviews, annotated bibliographies, critical essays, and other assignments. Our nursing assignment writers will offer you professional nursing paper help at low prices.
Sociology
Truth be told, sociology papers can be quite exhausting. Our academic writing service relieves you of fatigue, pressure, and stress. You can relax and have peace of mind as our academic writers handle your sociology assignment.
Business
We take pride in having some of the best business writers in the industry. Our business writers have a lot of experience in the field. They are reliable, and you can be assured of a high-grade paper. They are able to handle business papers of any subject, length, deadline, and difficulty!
Statistics
We boast of having some of the most experienced statistics experts in the industry. Our statistics experts have diverse skills, expertise, and knowledge to handle any kind of assignment. They have access to all kinds of software to get your assignment done.
Law
Writing a law essay may prove to be an insurmountable obstacle, especially when you need to know the peculiarities of the legislative framework. Take advantage of our top-notch law specialists and get superb grades and 100% satisfaction.
What discipline/subjects do you deal in?
We have highlighted some of the most popular subjects we handle above. Those are just a tip of the iceberg. We deal in all academic disciplines since our writers are as diverse. They have been drawn from across all disciplines, and orders are assigned to those writers believed to be the best in the field. In a nutshell, there is no task we cannot handle; all you need to do is place your order with us. As long as your instructions are clear, just trust we shall deliver irrespective of the discipline.
Are your writers competent enough to handle my paper?
Our essay writers are graduates with bachelor's, masters, Ph.D., and doctorate degrees in various subjects. The minimum requirement to be an essay writer with our essay writing service is to have a college degree. All our academic writers have a minimum of two years of academic writing. We have a stringent recruitment process to ensure that we get only the most competent essay writers in the industry. We also ensure that the writers are handsomely compensated for their value. The majority of our writers are native English speakers. As such, the fluency of language and grammar is impeccable.
What if I don't like the paper?
There is a very low likelihood that you won't like the paper.
Reasons being:
When assigning your order, we match the paper's discipline with the writer's field/specialization. Since all our writers are graduates, we match the paper's subject with the field the writer studied. For instance, if it's a nursing paper, only a nursing graduate and writer will handle it. Furthermore, all our writers have academic writing experience and top-notch research skills.
We have a quality assurance that reviews the paper before it gets to you. As such, we ensure that you get a paper that meets the required standard and will most definitely make the grade.
In the event that you don't like your paper:
The writer will revise the paper up to your pleasing. You have unlimited revisions. You simply need to highlight what specifically you don't like about the paper, and the writer will make the amendments. The paper will be revised until you are satisfied. Revisions are free of charge
We will have a different writer write the paper from scratch.
Last resort, if the above does not work, we will refund your money.
Will the professor find out I didn't write the paper myself?
Not at all. All papers are written from scratch. There is no way your tutor or instructor will realize that you did not write the paper yourself. In fact, we recommend using our assignment help services for consistent results.
What if the paper is plagiarized?
We check all papers for plagiarism before we submit them. We use powerful plagiarism checking software such as SafeAssign, LopesWrite, and Turnitin. We also upload the plagiarism report so that you can review it. We understand that plagiarism is academic suicide. We would not take the risk of submitting plagiarized work and jeopardize your academic journey. Furthermore, we do not sell or use prewritten papers, and each paper is written from scratch.
When will I get my paper?
You determine when you get the paper by setting the deadline when placing the order. All papers are delivered within the deadline. We are well aware that we operate in a time-sensitive industry. As such, we have laid out strategies to ensure that the client receives the paper on time and they never miss the deadline. We understand that papers that are submitted late have some points deducted. We do not want you to miss any points due to late submission. We work on beating deadlines by huge margins in order to ensure that you have ample time to review the paper before you submit it.
Will anyone find out that I used your services?
We have a privacy and confidentiality policy that guides our work. We NEVER share any customer information with third parties. Noone will ever know that you used our assignment help services. It's only between you and us. We are bound by our policies to protect the customer's identity and information. All your information, such as your names, phone number, email, order information, and so on, are protected. We have robust security systems that ensure that your data is protected. Hacking our systems is close to impossible, and it has never happened.
How our Assignment  Help Service Works
You fill all the paper instructions in the order form. Make sure you include all the helpful materials so that our academic writers can deliver the perfect paper. It will also help to eliminate unnecessary revisions.
2.      Pay for the order
Proceed to pay for the paper so that it can be assigned to one of our expert academic writers. The paper subject is matched with the writer's area of specialization.
3.      Track the progress
You communicate with the writer and know about the progress of the paper. The client can ask the writer for drafts of the paper. The client can upload extra material and include additional instructions from the lecturer. Receive a paper.
4.      Download the paper
The paper is sent to your email and uploaded to your personal account. You also get a plagiarism report attached to your paper.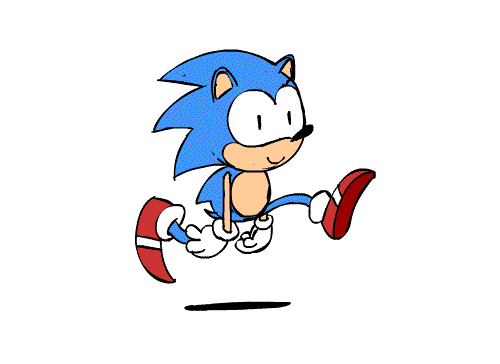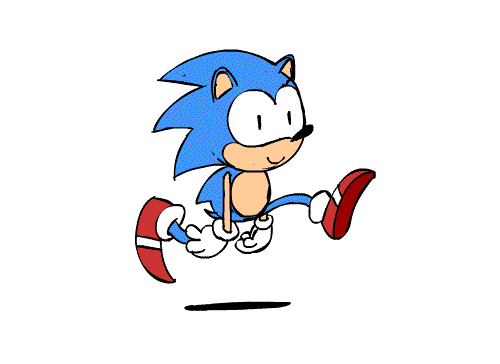 PLACE THIS ORDER OR A SIMILAR ORDER WITH US TODAY AND GET A PERFECT SCORE!!!
---