Company Evaluation
Foot Locker is one of the global leaders in the athletic footwear, apparel and multichannel retailing market., with 3,500 stores globally operating in 21 countries. The company operates retail outlets across a variety of brands including Foot Locker, Lady Foot Locker, Kids Foot Locker, Champs Sports, Footaction and CCS. As of this writing the company employs just over 38,007 employees with the majority being part-time (approximately 25,000) (Foot Locker Investor Relations, 2012). Top-line revenue growth continues to be strong with Foot Locker recording $5.049B in their latest full fiscal year ended in January, 2011 (FY2011). This represented a 4% increase over the previous year. As of the latest financial reporting Foot Locker has provided, their revenue is $5.6B and operating profit is $443M. This compares to previous fiscal periods where the company earned an operating profit of $262M in FY2011 and $80M in FY 2010 (Foot Locker Investor Relations, 2012). Foot Locker has seen their margins significantly rode during the recession yet has been able to stage a strong return to profitability by concentrating on more internal process efficiency including more effective inventory control. For a full financial ratio analysis of Foot Locker please see Appendix A and B, Foot Locker Financial Ratio Analysis and Foot Locker Income Statement Analysis.
Foot Locker Economic and Industry Analysis
As of 2012, the North American shoe retailing industry is generating $20.2B in sales while still battling back from a -5% annual growth from 2006 — 2011. Industry wide profit for the latest calendar year of North American business is $786.6M with 10,362 businesses competing in this industry. Annual growth from 2011 to 2016 is projected to be just 1.2% with a total of $2.3B in wages paid during this year alone (Foot Locker Investor Relations, 2012). This is an industry known for massive churn in its part-time employment, at times averaging well over 60%. This churn places a major cost of hiring, training, and eventually replacing employees in the many Foot Locker retail locations throughout North America and globally (Investment Weekly News, 2012). Foot Locker has found that North American footwear retailing trends are a leading indicator of global trending, and therefore have invested heavily in understanding this market first. Another factor in Foot Locker investing so heavily in North American operation is their command market share of 18.7% relative to their closest competitor, Designer Shoe Warehouse Inc., (10.5%), Collective Brands (9.6%) and Brown Shoe Company (8.4%). Globally Foot Locker's competitive position is even more fragmented with the competitive dynamics being significantly different across all 21 countries they compete in (Foot Locker Investor Relations, 2012).
After seeing the sales drop globally for all shoes, with athletic shoes being particularly hard-hit by the recession, the industry only attained a very small .3% increase in sales in 2011. Shoes are now considered a commodity item given the extreme price competition brought about by contract, offshore manufacturers in Vietnam and throughout China. Approximately 97% of all Nike shoes for example are manufactured in Asia, with Vietnamese manufacturers contributing the majority of time and materials (Investment Weekly News, 2012). As the price levels of shoes continue to drastically drop, the entire retail landscape globally is shifting away from smaller retailers who cannot survive on the gross margins available today. As a result, there is rampant consolidation occurring in this industry with many smaller competitors to Foot Locker either being acquired by competitors, creating industry consortiums of their own, or going out of business altogether. The drop in global sales of 5% from 2006 to 2011 is the primary catalyst of this consolidation, further depressing profit margins and squeezing the smallest, less capitalized competitors from the market. It is also forcing many of the largest competitors, including Foot Locker, to initiate an entirely new approach to their business model. The new focus on real-time inventory management, better collaborative planning forecasting and replenishment (CPFR) and more effective use of cost controls have helped Foot Locker increase sales over time (Foot Locker Investor Relations, 2012). This is a significant accomplishment for a shoe retailer dealing with an intense competition from highly-trusted, reputable shoe retailers including Amazon.com and their acquired Zappos business, the continued investments by Nike in their NikeID program to bring shoe customization online, and the continual cost reductions by smaller retailers. Despite all of these competitive strategies, the global industry still only recording profit margins of 2% in 2008 rising to 3.9% in 2009 and stabilizing near that level today. There has been a massive shakeout of retailers as well with 11,053 in 2006 and use 10,362 as of the close of the latest calendar year (Chapman, 2011). The consolidation of retail locations will continue as contract manufacturing continues to dominate shoe production. As of the close of 2011, contract manufacturing was responsible for 94.4% of all shoe manufacturing, and by 2016 this figure is expected to reach 95.7%. As this figure continues to accelerate, the pressure on Foot Locker to retain gross margins and find ways to stay profitable will accelerate (By, 2012).
One area that every footwear retailer globally is challenged with is the need for managing their human resources function less like an expense and more like an asset. At Foot Locker, with part-time employees being 65% of total employee headcount, the churn that occurs in their stores is hurting their profitability (Foot Locker Investor Relations, 2012). If foot Locker does nothing and allows this to continue, the part-time employee churn could eventually become a major drain on profitability and corporate performance. Industry-wide, all Foot Locker competitors are also dealing with the same human resources management challenges and problems.
Ironically in such a declining and consolidating industry, hiring is one of the only indicators trending up with employment expected to grow by 2.8% this year, reaching 175,708 globally by 2016. While hiring is increasing, salaries are dropping from a median of $17,400 in 2006 to $15,100 in 2011, projected to stay flat throughout the forecast period through 2016 (Foot Locker Investor Relations, 2012). Hiring part-time works has drastically reduced the operating costs of all retailers in this market, yet the churn rates that also approach 60% for the industry globally is causing another cash drain on companies already fighting to survive due to rapidly declining margins. One industry analysis projection of the lifecycle of a part-time employees can be as short as seven months or as long as two years, best case. This represents a very significant cost for Foot Locker specifically and the industry in general. With 65% of their employees being part-time, Foot Locker is faced with the daunting costs and challenge of educating these workers on how to sell shoes profitably, operate a store and most importantly, how to serve customers. All of these factors, when aggregated to see their financial effect, are taking a major tool on activity-based financial metrics shown in Appendix A, Foot Locker Financial Ratio Analysis Report. Days-To-Sell-Inventory has exponentially increased from 87.9 days in 2011 rising to 108.2 days in 2011, nearly a 22% increase in ten years. This can be attributed to the continual time lost with ongoing training and development internally and the slowing economic throughout these years of the analysis. It also shows that price competition is making the sales cycle within stores slow down as well. Operating Cycle has also increased significant from 89 to 114 days during the same period, also showing that both the economy and the continual heavy burden of training and retraining associates is taking a significant toll on sales and profit productivity in the company. Foot Locker however is in an excellent position to overcome this issue by investing more effectively in Information technologies (IT) that can rapidly train their sales teams and better manage personnel throughout their over 3,000 stories (Foot Locker Investor Relations, 2012). Human resource management is one of the major weaknesses in the industry today, and is contributing to its continued consolidation. The potential exists for Foot Locker to create Web-enabled training and development systems to drastically reduce churn and stabilize their workforce, 65% of which are part-time and churn at best within two years.
Based on this analysis it is clear the global footwear industry is stagnant and in decline mode in terms of its industry lifecycle. Foot Locker, with majority of the North American market share, which is the largest segment of the global footwear market however is well-positioned to lead human resource management best practices and stabilize their transitory labor force. If Foot Locker can do this, they will accelerate their most critical financial metrics analyzed in this paper and also forestall the effects of a rapidly consolidating industry. Based on an analysis of the Foot Locker series of filings with the Securities and Exchange Commission (SEC), executive presentations made by their management team, and a series of analysis from their financial reports, the following analysis is provided of the global footwear retailing industry. Comparing the percentage (%) growth of profit and Gross Domestic Product (GDP) by percentage (%) growth of establishments, the lifecycle of an industry can be calculated. As is shown in Figure 1, Industry Lifecycle Analysis of the Global Footwear Industry, this industry is in decline and due for a shake-out or massive consolidation.
Figure 1:
Industry Lifecycle Analysis of the Global Footwear Industry
(Foot Locker Investor Relations, 2012)
Contributing factors to this position of the industry also include the relative lack of innovation and new product development in the industry, with many product lines being stale over years of non-development. The new product development process lacks any aspect of disruptive innovation and the product lines are wlel beyond the peak earning years of their product lives. There is also a very heavy level of price pressure on the entire value chain of the industry as well over 95% of shoes are produced in Vietnam and other 3rd world Asian nations (Investment Weekly News, 2012) (Foot Locker Investor Relations, 2012). All of these factors are evident in how Foot Locker is managing their current financial condition, which is analyzed in depth in the next section.
Analysis of Foot Locker Response to Economic Trends
In analyzing how the economic trends globally are impacting the company's business including the strategies the companies have used for adapting to changing markets, ratio analysis of the years from 2001 to 2011 has been completed in conjunction with an Income Statement Analysis from 2002 to 2012. Inherent in this analysis are the dual effects of the global recession and the high churn rate of part-time workers in the company.
Beginning with an analysis of Total Revenue Trending for the period of 2002 to January 2012, the impacts of the recession are readily apparent in the percentage change shown in Figure 2, Trending Analysis of Total Foot Locker Revenue, 2002 — 2012.
Figure 2: Trending Analysis of Total Foot Locker Revenue, 2002 — 2012
Taking the overall trending analysis for Net Revenues and then constructing a trending analysis of Gross Profit for the same time period, showing fluctuations shows the full effects of a transient workforce, consolidating industry, and reduction in gross profit margins due to extreme price competition in the global footwear industry.
Figure 3: Trending Analysis of Foot Locker Gross Profit Margin
Foot Lockers' challenges become more apparent from an analysis fo their operations using financial ratios shown in time series format in Appendix A, in the document Foot Locker Financial Ratio Analysis. One of the most illustrate ratios of the price they are paying in terms of the lack of internal efficiency is the major swings in Total Asset Turnover over the period of analysis. Figure 4 shows the trending for this ratio.
Figure 4: Trending Analysis of Total Asset Turnover for Foot Locker, 2002 — 2012
What this analysis indicates is that Foot Locker's strategies for asset management are being impacted by the lack of consistency of execution across its global retail chain. This also indicates that the many brands of the stores are not in coordination with one another, and while the company has always strived for uniformity of brand performance, it is not working. This also shows that the company is struggling with per business unit profitability, as asset optimization is very low.
It's no surprise given the balkanized state of operations, the very high level of turnover in the employee base the majority of which is part-time, and the ongoing recession which is also stifling consumer spending that Net Profit Margins have been in free-fall since 2006, well ahead of the official start of the recession in 2007. Only by January 2011 did the situation turn-around in terms of profitability as the company trimmed back stores, increased new product introductions and strived to stabilize their employee base. All of these elements helped and the company was again able to retain a profitable growth pace. Figure 5, Net Profit Margin Trending Analysis for Foot Locker, 2002 — 2012. This also illustrates that greater inventory control and use of CPFR is paying off for the company.
Figure 5: Net Profit Margin Trending Analysis for Foot Locker, 2002-2012
Conclusion and Investment Recommendation
The impacts of a contracting economy where only those consumers with incomes in the upper levels can afford the most profitable shoes, the rapidly changing workforce that needs a much greater level of training and stability, and the contracting market all make the future of Foot Locker a challenging one. In addition, the lack of best practices surrounding how to use human resource management to mitigate these risk is not good news for this industry. Foot Locker would be able to further extend its leadership position by investing heavily in a globalized IT infrastructure which could be used for better management of their workforce. They must stabilize this workforce, 65% of whom are part-time, if they're going to succeed over the long-term.
The immediate effects of these recommendations would be greater stabilization of their profitability and the potential to be a consolidator in this industry. As it stands today Foot Locker is suffering from many of the same factors plaguing the industry. As a result of his analysis and conclusion, the recommendation is made to not invest in this company at the present time.
References
By, A.C. (2012). Foot locker unveils expansion effort, targets $7.5 billion in 2016 sales. Dow Jones DBR High Yield,, n/a.
Chapman, M. (2011, Apr 04). Foot locker pushes converse range with underground ad. Marketing Week (Online),, n/a.
Holmes, S. (2007, Feb 07). Can Nike do it? Business Week (Online),, 1.
Foot Locker Investor Relations (2012). Investor Relations. Retrieved March 25, 2012, from Foot Locker Investor Relations and Filings with the SEC Web site: http://www.footlocker-inc.com/investors.cfm?page=investor-relations
Foot locker, Inc.; Foot Locker, Inc. announces updated strategic plan and elevated long-term financial objectives. (2012). Investment Weekly News, (19458177), 379.
Quilter, J. (2005, Nov 23). Foot locker readies events. Marketing,, 14-14.
Appendix A: Foot Locker Financial Ratio Analysis
Appendix B: Foot Locker Income Statement Analysis
---
Are you busy and do not have time to handle your assignment? Are you scared that your paper will not make the grade? Do you have responsibilities that may hinder you from turning in your assignment on time? Are you tired and can barely handle your assignment? Are your grades inconsistent?
Whichever your reason is, it is valid! You can get professional academic help from our service at affordable rates. We have a team of professional academic writers who can handle all your assignments.
Plagiarism free papers
Timely delivery
Any deadline
Skilled, Experienced Native English Writers
Subject-relevant academic writer
Adherence to paper instructions
Ability to tackle bulk assignments
Reasonable prices
24/7 Customer Support
Get superb grades consistently
Online Academic Help With Different Subjects
Literature
Students barely have time to read. We got you! Have your literature essay or book review written without having the hassle of reading the book. You can get your literature paper custom-written for you by our literature specialists.
Finance
Do you struggle with finance? No need to torture yourself if finance is not your cup of tea. You can order your finance paper from our academic writing service and get 100% original work from competent finance experts.
Computer science
Computer science is a tough subject. Fortunately, our computer science experts are up to the match. No need to stress and have sleepless nights. Our academic writers will tackle all your computer science assignments and deliver them on time. Let us handle all your python, java, ruby, JavaScript, php , C+ assignments!
Psychology
While psychology may be an interesting subject, you may lack sufficient time to handle your assignments. Don't despair; by using our academic writing service, you can be assured of perfect grades. Moreover, your grades will be consistent.
Engineering
Engineering is quite a demanding subject. Students face a lot of pressure and barely have enough time to do what they love to do. Our academic writing service got you covered! Our engineering specialists follow the paper instructions and ensure timely delivery of the paper.
Nursing
In the nursing course, you may have difficulties with literature reviews, annotated bibliographies, critical essays, and other assignments. Our nursing assignment writers will offer you professional nursing paper help at low prices.
Sociology
Truth be told, sociology papers can be quite exhausting. Our academic writing service relieves you of fatigue, pressure, and stress. You can relax and have peace of mind as our academic writers handle your sociology assignment.
Business
We take pride in having some of the best business writers in the industry. Our business writers have a lot of experience in the field. They are reliable, and you can be assured of a high-grade paper. They are able to handle business papers of any subject, length, deadline, and difficulty!
Statistics
We boast of having some of the most experienced statistics experts in the industry. Our statistics experts have diverse skills, expertise, and knowledge to handle any kind of assignment. They have access to all kinds of software to get your assignment done.
Law
Writing a law essay may prove to be an insurmountable obstacle, especially when you need to know the peculiarities of the legislative framework. Take advantage of our top-notch law specialists and get superb grades and 100% satisfaction.
What discipline/subjects do you deal in?
We have highlighted some of the most popular subjects we handle above. Those are just a tip of the iceberg. We deal in all academic disciplines since our writers are as diverse. They have been drawn from across all disciplines, and orders are assigned to those writers believed to be the best in the field. In a nutshell, there is no task we cannot handle; all you need to do is place your order with us. As long as your instructions are clear, just trust we shall deliver irrespective of the discipline.
Are your writers competent enough to handle my paper?
Our essay writers are graduates with bachelor's, masters, Ph.D., and doctorate degrees in various subjects. The minimum requirement to be an essay writer with our essay writing service is to have a college degree. All our academic writers have a minimum of two years of academic writing. We have a stringent recruitment process to ensure that we get only the most competent essay writers in the industry. We also ensure that the writers are handsomely compensated for their value. The majority of our writers are native English speakers. As such, the fluency of language and grammar is impeccable.
What if I don't like the paper?
There is a very low likelihood that you won't like the paper.
Reasons being:
When assigning your order, we match the paper's discipline with the writer's field/specialization. Since all our writers are graduates, we match the paper's subject with the field the writer studied. For instance, if it's a nursing paper, only a nursing graduate and writer will handle it. Furthermore, all our writers have academic writing experience and top-notch research skills.
We have a quality assurance that reviews the paper before it gets to you. As such, we ensure that you get a paper that meets the required standard and will most definitely make the grade.
In the event that you don't like your paper:
The writer will revise the paper up to your pleasing. You have unlimited revisions. You simply need to highlight what specifically you don't like about the paper, and the writer will make the amendments. The paper will be revised until you are satisfied. Revisions are free of charge
We will have a different writer write the paper from scratch.
Last resort, if the above does not work, we will refund your money.
Will the professor find out I didn't write the paper myself?
Not at all. All papers are written from scratch. There is no way your tutor or instructor will realize that you did not write the paper yourself. In fact, we recommend using our assignment help services for consistent results.
What if the paper is plagiarized?
We check all papers for plagiarism before we submit them. We use powerful plagiarism checking software such as SafeAssign, LopesWrite, and Turnitin. We also upload the plagiarism report so that you can review it. We understand that plagiarism is academic suicide. We would not take the risk of submitting plagiarized work and jeopardize your academic journey. Furthermore, we do not sell or use prewritten papers, and each paper is written from scratch.
When will I get my paper?
You determine when you get the paper by setting the deadline when placing the order. All papers are delivered within the deadline. We are well aware that we operate in a time-sensitive industry. As such, we have laid out strategies to ensure that the client receives the paper on time and they never miss the deadline. We understand that papers that are submitted late have some points deducted. We do not want you to miss any points due to late submission. We work on beating deadlines by huge margins in order to ensure that you have ample time to review the paper before you submit it.
Will anyone find out that I used your services?
We have a privacy and confidentiality policy that guides our work. We NEVER share any customer information with third parties. Noone will ever know that you used our assignment help services. It's only between you and us. We are bound by our policies to protect the customer's identity and information. All your information, such as your names, phone number, email, order information, and so on, are protected. We have robust security systems that ensure that your data is protected. Hacking our systems is close to impossible, and it has never happened.
How our Assignment  Help Service Works
You fill all the paper instructions in the order form. Make sure you include all the helpful materials so that our academic writers can deliver the perfect paper. It will also help to eliminate unnecessary revisions.
2.      Pay for the order
Proceed to pay for the paper so that it can be assigned to one of our expert academic writers. The paper subject is matched with the writer's area of specialization.
3.      Track the progress
You communicate with the writer and know about the progress of the paper. The client can ask the writer for drafts of the paper. The client can upload extra material and include additional instructions from the lecturer. Receive a paper.
4.      Download the paper
The paper is sent to your email and uploaded to your personal account. You also get a plagiarism report attached to your paper.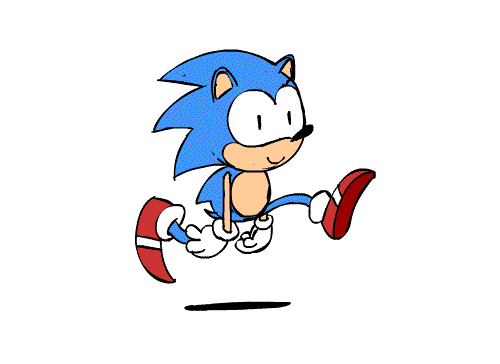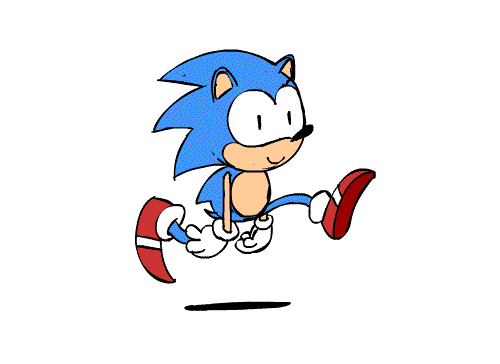 PLACE THIS ORDER OR A SIMILAR ORDER WITH US TODAY AND GET A PERFECT SCORE!!!
---