Healthcare System Practice Guideline
Introduce an overview of one healthcare system practice guideline
There are numerous areas within health care that demand change in everyday healthcare practice. More often than not, irrespective of the healthcare setting, an inventive group is required to conduct research and facilitate change. There are numerous practices that require change or upgrading. This is facilitated through the establishment and advancement of clinical practice guidelines. The selected healthcare system practice guideline is Management of Diabetes Mellitus in Primary Care (2017). This particular guideline delineates the important decision points in the Management of Diabetes Mellitus (DM) and provides well-outlines and wide-ranging evidence based recommendations assimilating prevailing information and practices for practitioners throughout Department of Defense (DoD) and Veretan Affairs (VA) Health Care Systems. Diabetes mellitus is an illness that is caused either by an absolute or relative deficiency in insulin giving rise to hyperglycemia. Type 1 DM (T1DM) is as a result of insulin secretion shortage not emanating from insulin resistance, whereas type 2 DM (T2DM) is as a result of insulin resistance that can at the end of the day also give rise to insulin secretion insufficiency.
The main purpose of this guideline is to enhance patient outcomes and local management of patients suffering from diabetes mellitus (U.S. Department of Veterans Affairs, 2017). This clinical practice guideline is not purposed to act as a standard of care. Imperatively, standards of care are ascertained based on all clinical data accessible for a patient as an individual and are cause to undergo change as scientific knowledge and technology progress and patterns evolve. This clinical practice guideline is centered on information accessible and is meant to provide an overall guide to best practices. Furthermore, this guideline can be beneficial to care providers, but the utilization of care practice guidelines must at all times be deemed as a recommendation, within the framework of a provider's clinical judgment and patient values and inclinations, for the care of a patient as an individual (U.S. Department of Veterans Affairs, 2017).
The wide ranging objective of evidence-based guidelines in the healthcare system is to enhance the health and well-being of the patients by providing direction to health providers, particularly in primary care, to the management ways that are backed by evidence. The anticipated result of efficacious execution of this guideline on Management of Diabetes Mellitus in Primary Care (2017) is to lay an emphasis on shared decision making to establish patient objectives, appraise the situation of the patient and ascertain, in conjunction with the patient, the treatment approaches to attain the goals. Most of all, there is the expected result of reducing the risk of preventable complications and at the same time improving quality of life.
Discuss how different professionals in the healthcare system (nurses, pharmacists, technicians, etc.) are held to this guideline
This clinical practice guideline is centered on a systematic review of both clinical and epidemiological evidence. Having been created and advanced by a panel of multidisciplinary specialists, it offers a very clear elucidation of the sensible relationships between different care options while rating both the quality of the evidence in addition to the strength of the recommendations. With regard to professionals in the health care system, variations in practices will without a doubt and suitably take place when clinicians take into consideration the necessities of individual patients, accessible resources, and restrictions distinct to an institution or kind of practice. Every health care professional capitalizing on these guidelines is accountable for assessing the suitability of applying them in the setting of any certain clinical circumstance or situation (U.S. Department of Veterans Affairs, 2017). Throughout the guideline, clinicians and health care professionals are encouraged to lay emphasis on shared decision-making (SDM). It is freely clear that patients suffering from Diabetes Mellitus, together with their clinicians, undertake decisions concerning their plan of care and target the range of glycaemia. Nonetheless, these patients necessitate enough information in order to have the capability to make informed decisions. It is imperative for clinicians and other health care professionals to have the skills in presenting their patients with understandable and actionable information concerning individual treatments as well as levels and locations of care (U.S. Department of Veterans Affairs, 2017).
As a result, the healthcare system practice guideline for Management of Diabetes Mellitus provides recommendations that are meant to encourage shared decision making and be patient-centered. The clinicians and other health care professionals are encouraged to use shared decision model in order to individualize treatment goals, objectives and plans on the basis of patient capabilities, necessities, goals, preceding treatment experience, and preferences. Imperatively, good communication between the health care professionals and the patient is pivotal and ought to be backed by evidence-based information customized to the needs of the patient. The utilization of an empathetic and non-judgmental approach makes it possible to have discussions and deliberations that are sensitive to gender, culture, and ethnic dissimilarities (Tschanz et al., 2018). Bearing this in mind, the information that patients are provided with regarding treatment and care ought to be culturally suitable and also accessible to individuals with restricted literacy skills. It ought to be easily available to persons with additional necessities, for instance, physical, sensory, or learning disabilities. Healthcare professionals ought to consider involving the families of the patient if necessary, especially in elderly patients. It is important to note that when the shared-decision model is carried out in a proper manner, it may diminish patient anxiety, facilitate an increase in the level of trust of the clinicians and also enhance patient adherence to treatment. Enhanced communication between the patient and clinician can be employed to communicate openness in the discussion and deliberation of any forthcoming concerns (U.S. Department of Veterans Affairs, 2017). What is more, as part of the patient-centered care approach, it is imperative for health care professionals to assess the results of preceding self-change endeavors, past treatment experience and outcomes, in addition to any reasons for dropping out of the treatment, with the patient. They should also facilitate the involvement of the patient in prioritizing problems to be addressed and help them in setting specific goals and objectives irrespective of the selected setting or level of care (U.S. Department of Veterans Affairs, 2017).
Identify the research/reference used by the system to adopt the guideline
The healthcare system practice guideline comprises of an algorithm which is intended to facilitate comprehension of the clinical path and decision-making process utilized in management of Diabetes Mellitus. The utilization of the algorithm format as a manner of representing patient management was selected on the basis of the understanding that this kind of a format might promote more efficacious diagnostic and therapeutic decision making and has the potential to alter patterns of resource use. Acknowledging that a number of clinical care procedures are non-liner, the algorithm format makes it possible for the provider to adhere to a shortened approach in examining the important information necessitated at the key decision points in the clinical process. It comprises of a well-arranged sequence of steps of care, pertinent observations and examinations, decisions for consideration and actions to be taken.
Define the evidence used to define the guideline
Numerous criteria are existent to diagnose Type 2 Diabetes Mellitus and prediabetes on the basis of biomarker levels. The criteria that are employed in this healthcare practice guideline is delineated in the table below. Prediabetes is a disorder where blood glucose levels are greater than normal but the patient fails to meet the criteria for Diabetes Mellitus. Basically, hyperglycemia not adequate to satisfy the indicative benchmarks for Diabetes Mellitus has traditionally been classified as either impaired fasting glucose (IFG), or impaired glucose tolerance (IGT) reliant on the method through which it is acknowledged. The use of hemoglobin A1c (HbA1c) in the diagnosis of diabetes is resultant from a study of the linear connection between HbA1c values and microvascular difficulties, specially retinopathy, with the diagnostic level taking place at the inflection point of rise in prevalence. Nevertheless, dissimilarities amongst laboratories in the standard variability of HbA1c test values, in addition to evidence signifying that there may be racial/ethnic variances, proposes that dependence upon HbA1c test outcomes on their own are not consistent with fasting blood glucose levels.[4,5] Racial differences were reported among participants in the Diabetes Prevention Program. Despite having comparable measures of glycemia, African Americans had significantly higher HbA1c levels (6.2%) than Whites (5.8%).[6] The VA/DoD Diabete Mellitus healthcare practice guideline endorses that HbA1c values between 6.5%-7.0% be substantiated with fasting plasma glucose levels to enhance diagnostic specificity (U.S. Department of Veterans Affairs, 2017).
Table: Criteria for the diagnosis of diabetes mellitus and prediabetes
Status
Fasting Plasma Glucose or Hemoglobin A1c
Diabetes Mellitus
FPG ? 126 mg/dL (7.0 mmol/L) on two occasions
OR
HbA1c ? 6.5% with a confirmatory FPG ? 126 mg/dL (7.0 mmol/L)
OR
HbA1c ? 7.0% on two occasions
Prediabetes
FPG ? 100 mg/dL and < 126 mg/dL on two occasions
OR
HbA1c ? 5.7% and FPG ? 100 mg/dL and < 126 mg/dL (7.0 mmol/L)
OR
2-hr plasma glucose 140-199 mg/dL (7.8-11.0 mmol/L) (IGT)
Normal
FPG < 100 mg/dL
HbA1c < 5.7%
Determine the level of evidence used in the EBP identified
Levels of evidence, also referred to as the hierarchy of evidence, are apportioned to studies on the basis of the methodological quality of their design, validity in addition to how applicable they are to patient care. The level of evidence used in the evidence-based practice identified is Level I. In essence, Level I of evidence takes into account evidence from a systematic review or meta-analysis of all pertinent RCTs (randomized controlled trial) or evidence-based clinical practice guiding principles centered on systematic reviews of RCTs or three or more RCTs of good quality that have the same outcomes (Burns et al., 2011). It is imperative to note that the health care practical guideline s based on a systematic review of both clinical and epidemiological evidence. In the case of this healthcare system practice guideline on Management of Diabetes Mellitus in Primary Care (2017), the Champions, in conjunction with the Work Group, were given the task of pinpointing key questions to direct the systematic review of the literature on Diabetes Mellitus. These key questions, which were developed in discussion with the Lewin team, addressed clinical matters of the uppermost precedence for the VA and DoD populaces. The key questions follow the population, intervention, comparison, outcome, timing and setting (PICOTS) framework for evidence questions, as recognized by the Agency for Healthcare Research and Quality (U.S. Department of Veterans Affairs, 2017). The evidence employed came from 58 research studies. A key inclusion criterion for the studies included that intervention studies had a treatment or management style and were a prospective, randomized controlled trial with an independent control group.
Provide an opinion on how well this guideline is followed by professionals in the system
In my opinion, this guideline is well followed by professionals in the healthcare system. Notably, the 2017 publication Clinical Practice Guideline for the Management of Type 2 Diabetes Mellitus in Primary Care is the fourth appraisal to the initial practice guideline. It offers practice suggestions for the care of patients suffering from Diabetes Mellitus. The primary clinical practice guideline for the Management of Diabetes Mellitus was published in the year 2003. This practice guideline put into place a risk stratification method for instituting individualized target goals and objectives on the basis of life expectancy, comorbid conditions, patient inclinations, and absolute advantages and prospective risks of therapy. In the year 2010, the VA and DoD printed a CPG for the Management of Diabetes Mellitus, which was centered on evidence revised through June 2009. From the time of the announcement of that recommendation, a mounting body of research has stretched out the overall acquaintance and understanding of Diabetes Mellitus. Follow-up of key clinical trials of rigorous therapy, in addition to developments in physical, social, dietary, and pharmacological research have given rise to the advent of new approaches to manage and treat patients with Diabetes Mellitus. Subsequently, a commendation to update the 2010 Diabetes Mellitus clinical practice guideline was developed and introduced in 2015. It is proposed to help healthcare providers in all features of patient care, comprising diagnosis, treatment, and follow-up.
This indicates that professionals in the system have been following the guideline and seeking to update it in order to guarantee the best care to patients. Furthermore, particular strong suits of this health care practice guideline is the multidisciplinary participation from its commencement, guaranteeing representation from the wide range spectrum of clinicians and professionals engaged in the treatment and management of patients with Diabetes Mellitus. The professionals have come together to provide a framework for recommendations that took into consideration aspects that go past the strength of the evidence, including attaining poise between the desired results with prospective harms of treatment, the potential for disparity in patient values and inclinations and other aspects like use of resources and equity. What is more, the aspect of working together indicates the extent to which professionals follow the healthcare practice guideline. A designed algorithm supplements the guideline to make available an outline of the recommendations in the framework of the flow of patient care and clinician decision making and to help with training providers. The algorithm might be utilized to aid in facilitating transformation of guideline recommendations into efficacious practice.
Conclude with a concise overview of the guideline and the discussion in the paper.
The discussed health care practice guideline outlines the significant decision points in the Management of Diabetes Mellitus (DM) and delivers properly outlined and wide-ranging evidence based recommendations integrating prevalent information and practices for practitioners throughout Department of Defense (DoD) and Veretan Affairs (VA) Health Care Systems. These guidelines are centered on the best information that is accessible at the time of publication. They are purposed to make available information and help in decision making. They are not purposed to delineate a standard of care and ought not to be understood as one. Based on the different updates on the health care guiding practice, it can be opined that professionals in the health care system follow these guidelines in the attempt to provide patients with the optimal care and also improve their quality of life. The guidelines are informed from research studies comprising of systematic review or meta-analysis of all pertinent RCTs, thereby showing that the level of evidence is level I.
The health care practice guideline and algorithms are intended to be adaptable with considerations of local necessities and resources. Imperatively, the algorithm serves as an implement to instigate providers to take into account key decisions points in the course of an episode of care. However, despite the fact that this practice guide signifies the state of the art practice on the date its publication, it is important to note that medical practice is incessantly evolving and such evolution necessitates unremitting updating of public information. Novel technology and additional research will enhance patient care in the forthcoming periods. The healthcare practice guideline can be beneficial in ascertaining priority areas for research and ideal apportionment of resources. Future research studies investigating the outcomes of the implementation of the practice guideline may give rise to the development of new evidence especially pertinent to clinical practice.
In overall, the expected outcome of this healthcare practice guideline on Diabetes Mellitus is purposed to focus on shared decision making by the healthcare professional and the patient to establish the latter's goals and objectives. There is also the expected outcome of assessing the state of the patient and make a determination, in tandem with the patient, the most ideal line of treatment to accomplish such goals and objectives. Lastly, it is expected that this system practice guideline will give rise in the reduction of risk of preventable health complications and similarly improve the quality of life of patients suffering from diabetes Mellitus.
References
Burns, P. B., Rohrich, R. J., & Chung, K. C. (2011). The levels of evidence and their role in evidence-based medicine. Plastic and reconstructive surgery, 128(1), 305.
Tschanz, M. P., Colburn, M. J. A., Conlin, P. R., Pogach, L. M. (2017). Overview and Discussion of the 2017 VA/DoD Clinical Practice Guideline for the Management of Type 2 Diabetes Mellitus in Primary Care. Federal Practitioner. Retrieved 20 October, 2018 from: https://www.mdedge.com/fedprac/article/148855/diabetes/overview-and-discussion-2017-va/dod-clinical-practice-guideline
U.S. Department of Veterans Affairs. (2017). Management of Diabetes Mellitus in Primary Care (2017). Retrieved 18 October, 2018 from: https://www.healthquality.va.gov/guidelines/CD/diabetes/
U.S. Department of Veterans Affairs. (2017). VA/DoD CLINICAL PRACTICE GUIDELINE FOR THE MANAGEMENT OF TYPE 2 DIABETES MELLITUS IN PRIMARY CARE. Retrieved 20 October, 2018 from: https://www.healthquality.va.gov/guidelines/CD/diabetes/DMCPGClinicianSummaryfinal508.pdf
---
Are you busy and do not have time to handle your assignment? Are you scared that your paper will not make the grade? Do you have responsibilities that may hinder you from turning in your assignment on time? Are you tired and can barely handle your assignment? Are your grades inconsistent?
Whichever your reason is, it is valid! You can get professional academic help from our service at affordable rates. We have a team of professional academic writers who can handle all your assignments.
Plagiarism free papers
Timely delivery
Any deadline
Skilled, Experienced Native English Writers
Subject-relevant academic writer
Adherence to paper instructions
Ability to tackle bulk assignments
Reasonable prices
24/7 Customer Support
Get superb grades consistently
Online Academic Help With Different Subjects
Literature
Students barely have time to read. We got you! Have your literature essay or book review written without having the hassle of reading the book. You can get your literature paper custom-written for you by our literature specialists.
Finance
Do you struggle with finance? No need to torture yourself if finance is not your cup of tea. You can order your finance paper from our academic writing service and get 100% original work from competent finance experts.
Computer science
Computer science is a tough subject. Fortunately, our computer science experts are up to the match. No need to stress and have sleepless nights. Our academic writers will tackle all your computer science assignments and deliver them on time. Let us handle all your python, java, ruby, JavaScript, php , C+ assignments!
Psychology
While psychology may be an interesting subject, you may lack sufficient time to handle your assignments. Don't despair; by using our academic writing service, you can be assured of perfect grades. Moreover, your grades will be consistent.
Engineering
Engineering is quite a demanding subject. Students face a lot of pressure and barely have enough time to do what they love to do. Our academic writing service got you covered! Our engineering specialists follow the paper instructions and ensure timely delivery of the paper.
Nursing
In the nursing course, you may have difficulties with literature reviews, annotated bibliographies, critical essays, and other assignments. Our nursing assignment writers will offer you professional nursing paper help at low prices.
Sociology
Truth be told, sociology papers can be quite exhausting. Our academic writing service relieves you of fatigue, pressure, and stress. You can relax and have peace of mind as our academic writers handle your sociology assignment.
Business
We take pride in having some of the best business writers in the industry. Our business writers have a lot of experience in the field. They are reliable, and you can be assured of a high-grade paper. They are able to handle business papers of any subject, length, deadline, and difficulty!
Statistics
We boast of having some of the most experienced statistics experts in the industry. Our statistics experts have diverse skills, expertise, and knowledge to handle any kind of assignment. They have access to all kinds of software to get your assignment done.
Law
Writing a law essay may prove to be an insurmountable obstacle, especially when you need to know the peculiarities of the legislative framework. Take advantage of our top-notch law specialists and get superb grades and 100% satisfaction.
What discipline/subjects do you deal in?
We have highlighted some of the most popular subjects we handle above. Those are just a tip of the iceberg. We deal in all academic disciplines since our writers are as diverse. They have been drawn from across all disciplines, and orders are assigned to those writers believed to be the best in the field. In a nutshell, there is no task we cannot handle; all you need to do is place your order with us. As long as your instructions are clear, just trust we shall deliver irrespective of the discipline.
Are your writers competent enough to handle my paper?
Our essay writers are graduates with bachelor's, masters, Ph.D., and doctorate degrees in various subjects. The minimum requirement to be an essay writer with our essay writing service is to have a college degree. All our academic writers have a minimum of two years of academic writing. We have a stringent recruitment process to ensure that we get only the most competent essay writers in the industry. We also ensure that the writers are handsomely compensated for their value. The majority of our writers are native English speakers. As such, the fluency of language and grammar is impeccable.
What if I don't like the paper?
There is a very low likelihood that you won't like the paper.
Reasons being:
When assigning your order, we match the paper's discipline with the writer's field/specialization. Since all our writers are graduates, we match the paper's subject with the field the writer studied. For instance, if it's a nursing paper, only a nursing graduate and writer will handle it. Furthermore, all our writers have academic writing experience and top-notch research skills.
We have a quality assurance that reviews the paper before it gets to you. As such, we ensure that you get a paper that meets the required standard and will most definitely make the grade.
In the event that you don't like your paper:
The writer will revise the paper up to your pleasing. You have unlimited revisions. You simply need to highlight what specifically you don't like about the paper, and the writer will make the amendments. The paper will be revised until you are satisfied. Revisions are free of charge
We will have a different writer write the paper from scratch.
Last resort, if the above does not work, we will refund your money.
Will the professor find out I didn't write the paper myself?
Not at all. All papers are written from scratch. There is no way your tutor or instructor will realize that you did not write the paper yourself. In fact, we recommend using our assignment help services for consistent results.
What if the paper is plagiarized?
We check all papers for plagiarism before we submit them. We use powerful plagiarism checking software such as SafeAssign, LopesWrite, and Turnitin. We also upload the plagiarism report so that you can review it. We understand that plagiarism is academic suicide. We would not take the risk of submitting plagiarized work and jeopardize your academic journey. Furthermore, we do not sell or use prewritten papers, and each paper is written from scratch.
When will I get my paper?
You determine when you get the paper by setting the deadline when placing the order. All papers are delivered within the deadline. We are well aware that we operate in a time-sensitive industry. As such, we have laid out strategies to ensure that the client receives the paper on time and they never miss the deadline. We understand that papers that are submitted late have some points deducted. We do not want you to miss any points due to late submission. We work on beating deadlines by huge margins in order to ensure that you have ample time to review the paper before you submit it.
Will anyone find out that I used your services?
We have a privacy and confidentiality policy that guides our work. We NEVER share any customer information with third parties. Noone will ever know that you used our assignment help services. It's only between you and us. We are bound by our policies to protect the customer's identity and information. All your information, such as your names, phone number, email, order information, and so on, are protected. We have robust security systems that ensure that your data is protected. Hacking our systems is close to impossible, and it has never happened.
How our Assignment  Help Service Works
You fill all the paper instructions in the order form. Make sure you include all the helpful materials so that our academic writers can deliver the perfect paper. It will also help to eliminate unnecessary revisions.
2.      Pay for the order
Proceed to pay for the paper so that it can be assigned to one of our expert academic writers. The paper subject is matched with the writer's area of specialization.
3.      Track the progress
You communicate with the writer and know about the progress of the paper. The client can ask the writer for drafts of the paper. The client can upload extra material and include additional instructions from the lecturer. Receive a paper.
4.      Download the paper
The paper is sent to your email and uploaded to your personal account. You also get a plagiarism report attached to your paper.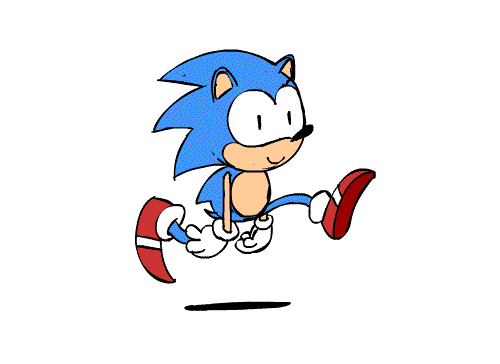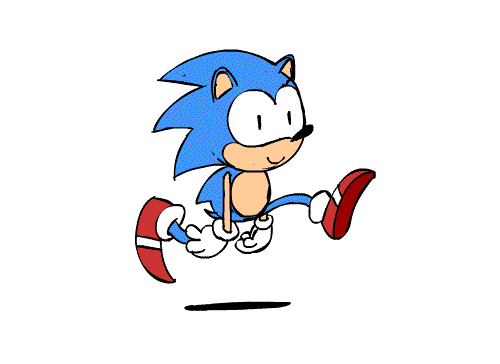 PLACE THIS ORDER OR A SIMILAR ORDER WITH US TODAY AND GET A PERFECT SCORE!!!
---