Information Systems Outsourcing Advantage and Risks
There appears to be some confusion and trepidation about the use of outsourcing for Information Systems in today's organizations. While some advocate for the use of IS outsourcing still others state claims that it is not an effective or efficient organizational practice.
The objective of the research contained in this study is to determine the effectiveness and efficiency of information systems outsourcing practices.
The significance of the research in this study is the knowledge that will be added to the existing knowledge base on information systems outsourcing practices in the organization.
The work of Gonzalez, Gasco and Llopis (2009) reports that the status of Information Systems (IS) or Information Technology (IT) as a "growing, increasingly global phenomenon in the new millennium" is confirmed by "a wide range of facts and figures." (p.181) There are stated to be various reasons to support outsourcing of IS and IT systems including the focus on strategic issues. Stated is that market forces "are somehow driving firms to outsource everything but the core business. And outsourcing makes it easier for these firms to focus on their basic competencies." (Gonzalez, Gasco and Llopis, 2009, p.181)
Outsourcing Liberates Lines Managers
Outsourcing is reported to liberate line managers in that they do not have to coordinate with a large IS department resulting in simplification of the organization. Outsourcing of the organization's most routine IS activities enables the computer experts to dedicate their time to key IS activities. This enables clients to concentrate on their business and the outsourcing company to take over the responsibility in updating hardware and software and in meeting the business requirements that the outsourcing contract specifies. As well, this allows for an increase in flexibility as the changes experienced in technology recently provides many organizations the chance to "obtain a considerable advantage from outsourcing, as they prevent becoming technologically obsolete without having to make large investments in technology." (p.181)
Outsourcing Increases Business Organization Flexibility
Flexibility of the business organization can be increased through use of a "continuous redesign of their contracts that will allow them to meet their information needs at any given time." (Gonzalez, Gasco and Llopis, 2009, p.181) In addition, outsourcing makes provision of a large degree of flexibility in the utilization of IT resources and as well make it much easier to cope with business level volatility, as the provider is left to deal with fluctuations in IT workloads." (Gonzalez, Gasco and Llopis, 2009, p.181-182) Outsourcing can be used as a strategy for achievement of flexibility during the restructure of a reorganization initiative. (Yang, Kim, Nam, and Yin, 2009, cited in: Gonzalez, Gasco and Llopis, 2009, p.182)
Outsourcing Used to Respond to Needs of Clients and IS Users
In addition, outsourcing can be used in response to the needs of clients and IS users, which are constantly changing. The quality delivered by IS services can be improved by outsourcing and the reasons stated to support this are as follows:
(1) The provider can access more advanced technologies and count on more motivated staff and better management systems in order to be able to achieve a better service coordination or control, or, simply, is more strongly committed than the internal staff to make the alliance with the client work properly; and (2) Firms outsource so that they can have at their disposal high-quality IT services and knowledge. (Gonzalez, Gasco and Llopis, 2009, p.182)
Outsourcing Rids IT Management of Routine Tasks
One of the primary benefits of outsourcing is ridding the IT management of routine tasks, which consume a great deal of time in the IT management process. (Grover, Cheong and Teng, 1996; Hayes, Hunton, and Reck, 2000) Outsourcing is additionally credited with facilitating technological access as it brings "client firm advantages related to technology as these business organizations can have access to specialized, state-of-the-art technology which is supposedly supplied to them by the provider. On the other hand, the efficient use of outsourcing will most probably reduce the need to make investments in mature technology, simultaneously increasing the availability of resources related to new technologies for the client." (Clark, Zmud, and McCray, 1995 cited in: Gonzalez, Gasco and Llopis, 2009, p.184)
Outsourcing as a Means of Testing New Technology Without the Risks
Organizations that are reluctant in nature and who generally adopt the wait and see stance when it comes to new technology are reported as being likely to outsource "as a way to minimize the risks incurred if the technology used is not the most appropriate. In this respect, outsourcing is likely to emerge as a way to experiment with new technologies." (Baldwing, Irani and Love, 2001 cited in Gonzalez, Gasco and Llopis, 2009, p.184) Gonzalez, Gasco and Llopis (2009) site the reduction of the risk of obsolescence as being a key reason to outsource and state:
"It is precisely the fast pace of change in the field of technology that places firms in front of a dilemma: either making investments on new technologies very often or working with very mature technology. This problem can equally be minimized with technological outsourcing, since the technology accessed by the client is owned by the provider, which means that this risk is assumed by the latter and not by the former. Firms can increase their level of flexibility through a process of continuous redesign of the contracts that will help them to cover their information requirements." (Gonzalez, Gasco and Llopis, 2009)
Saving Staff Costs
Saving staff costs is cited as one of the primary reasons for outsourcing and is the reason most often cited as well since outsourcing "…paves the way to a more specialized IT management, as the provider firm finds itself in a better position to select, train and manage its technological staff; in this way, clients can have at their disposal high-level specialists without them having to be permanent members of their staff." (Gonzalez, Gasco and Llopis, 2009) The retention of a permanent workforce that possesses high-level and up-to-date skills and training is a very costly pursuit. Outsourcing rids the organization of the necessity of these particular expenditures. It is reported that this reason, or that of staff costs savings is "one of the strongest reasons that have led to many organizations adoption of global or offshore outsourcing.
Having Alternatives to the IS Staff Results in Benefits to the Organization
When the organization uses outsourcing it is no longer completely and exclusively dependent on IS resources that are internal to the organization. (Gonzalez, Gasco and Llopis, 2009, paraphrased)
Technology Cost Savings
Savings in terms of technology costs is reported as one of the primary reasons mentioned in all studies reviewed by Gonzalez, Gasco and Llopis (2009) for outsourcing. Saving Technology Costs. It is reported that service providers "are exposed to a wider variety of problems and experiences associated with IS, which is why a greater volume of knowledge and skills can be obtained that will help to solve these problems. Likewise, service providers dedicate all their capacity to the provision of IS services, as a result of which greater economies of scale and scope can be obtained." (Gonzalez, Gasco and Llopis, 2009)
The assumption stated is that a portion of these economies are realized by the client in terms of prices being lower while receiving the same services through outsourcing and through the IS internal department's work. Equal outsourcing enables the fixed costs for maintenance of the IS department into variable costs based upon the needs of clients. When the contract is designed properly this results in costs that are predictable in nature. (Gonzalez, Gasco and Llopis, 2009, paraphrased) In addition, contracting outsourcing IS services and management will result in more liquidity for the client firm when software licenses and staff are transferred to the provider.
Firms decisions to adopt outsourcing to match the success of other firms that are already outsourcing should be based upon examination of the amount of pressure service providers attempt to exert, the Stock Exchange and the attitude towards outsourcing as well as the coverage in the press both popular and economic in nature both of which have served to make outsourcing not only a reality but a popular option as well. (Gonzalez, Gasco and Llopis, 2009, paraphrased)
Risks
Just as with any change comes the associated risks which are varied in the area of outsourcing since the outsourced tasks are in the nature of tasks that are "complex, expensive, largely inefficient or difficult…" (Gonzalez, Gasco and Llopis, 2009, p. 188) The first stated risk is that of 'Provider Staff Qualification' and stated is that while outsourcing "…theoretically facilitates the access to the technical knowledge and expertise of IS specialists, it very often happens that the outsourcing firm is supported by the same staff as before because that staff has been transferred from the client firm to the service provider." (Gonzalez, Gasco and Llopis, 2009, p.188) Also stated as a risk of the 'Lack of Compliance with the Contract by the Provider' and it is reported that this problem "…inherent to any contract: when an agent performs a task for a principal, the latter always faces the risk that the agent might not carry out the task as expected or that the agent might pay less attention and monitor the process less closely than the principal would have done." (Gonzalez, Gasco and Llopis, 2009, p.189) Another problem with IS outsourcing is that the needs of the client may not be met properly and priorities may be established erroneously as the provider may fail to understand that nature of the business. (Gonzalez, Gasco and Llopis, 2009. paraphrased)
The work of Fischer, Huber, Dibbern, and Hirscheim (2012) entitled "The Evolution of Contractual and Relational Governance in IS Outsourcing" reports that the importance of "contractual and relational governance for successful information systems (IS) outsourcing is now well recognized. Typically they are used in combination in IS outsourcing projects in the form of a governance portfolio." (p.2) Client and vendor contracts contain an agreement generally to follow processes that are formal in nature (contractual governance) and to base reliance on "trust-based spontaneous cooperation (relational governance)." Huber, Dibbern and Hirscheim (2012) state that the composition of this portfolio in particular IS outsourcing arrangement was found to be contingent upon the particular context as reflected by the characteristics of the outsourced task or the involved stakeholders ." (p.2) The outsourcing context is such that changes over time requiring that governance mechanisms are adapted as well. Research findings show that contextual changes based on events that are unusual or rare result in major changes in governance. Likewise incremental governance changes are subtle and are revealed in the "social process of service delivery itself rather than being established by an authority at a single point of time." (Gonzalez, Gasco and Llopis, 2009, p.194)
The organization's dependence on outsourcing services may in itself result in problems since firms are reported to have difficulty in "quantifying and defining their needs in terms of information services." (Gonzalez, Gasco and Llopis, 2009, p.194) There may be the application of an additional fee if services required and performed are not stated in the original contract and this increases the total costs associated with outsourcing.
Loss of Technical Knowledge
Another problem that is relevant is the loss of technical knowledge when a service is outsourced as the understanding of the service is gradually lost over time. Even when innovation in services is delivered to the client most of the knowledge that is required is vested in the provider's hands and never transferred to the client. (Gonzalez, Gasco and Llopis, 2009, paraphrased) Even more serious is the firm's loss of capacity to keep up with the breakthroughs in technology and this ultimately reduced the firm's capacity in the area of innovation since required is "a sufficient availability of technical and economic resources" and this is something that specifically is not favored in the area of outsourcing. The client needs to retain technical and managerial knowledge as well as internal capabilities if they are the properly handle the relationship of outsourcing. (Gonzalez, Gasco and Llopis, 2009, paraphrased) The retention of these capabilities is the primary methods in identification and valuing the potential risks associated with outsourcing.
Provider's Inability to Adapt to New Technologies
Stated as another important risk is the inability of the provider to make necessary adaptations to new technologies. When providers fail to make identification of benefits that are clear in terms of new technological incorporation then they fail to make the adoption of these new technologies. Moreover, when the contract does not have a clause that is specific to technological evolution it is likely that this will not occur. Since one of the primary reasons for outsourcing is control of costs associated with computers and other flexible fixed costs the conversion of these into variable costs results in outsourcing having hidden costs. (Gonzalez, Gasco and Llopis, 2009, paraphrased)
Transition costs are also pertinent and are represented by the time that internal employees spend assisting the outsourcing vendor and the costs that arise from the "interruptions and from lack of skill on the part of the vendor to react in a fast, appropriate way," are also stated to be transition costs. (Gonzalez, Gasco and Llopis, 2009, p.192) Costs should also be included for the provider's time spent learning the "style, regulations, and organizational culture of their clients." (Gonzalez, Gasco and Llopis, 2009, p.192) As well there are cost linked to the control and coordination of the provider and these are reported to likely be the "largest hidden costs as they this implies checking that providers fulfill their contractual duties and negotiating any necessary changes with them." (Gonzalez, Gasco and Llopis, 2009, p.192) Finally, there are transition costs following outsourcing at the expiration of the contract and the decision of the firm to perform internal IT activities. Finally, outsourcing is known to generate staff problems of a various nature as workers face an uncertain situations which provokes anxiety, low morale and a feelings of insecurity which can lead to a decrease in their productivity levels during the period that precedes the signature of the contract, and even after the contract has been signed." (Gonzalez, Gasco and Llopis, 2009, p.194) Potential opposition of the staff to outsourcing is another inherent risk of outsourcing information system management.
V. Summary and Conclusion
There are various inherent risks associated with outsourcing of information system (IS) management and as well there are potential benefits including saving of time and costs associated with IS management. The contract must be specific to avoid incurring additional unspecified costs on the part of the client and to ensure that the services the provider is responsible for handling are set out clearly and precisely.
VI. Recommendations
Arising from this study is a recommendation that more research be conducted in the area of outsourcing of information system (IS) management in order to make a more coherent determination of the actual risks in comparison to the benefits realized by the organization that outsources its information system (IS) management.
Bibliography
. Hayes, D.C;. Hunton, J.E and. Reck, J.J (2000). "Information Systems Outsourcing Announcements: Investigating the Impact on the Market Value of Contract-Granting Firms," Journal of Information Systems, Vol. 14, No. 2, pp. 109-125
Clark, T.D. Zmud, R.W.; and McCray, GD McCray (1995). "The Outsourcing of Information Services: Transforming the Nature of Business in the International Journal of Human and Social Sciences 4:3 2009
D-H. Yang; S. Kim; Ch. Nam and J-W. Min (2007). "Developing a Decision Model for Business Process Outsourcing," Computers and Operations Research, Vol. 34, No. 2, pp. 3769-3778
E.A. Walden and J.J. Hoffman (2007). "Organizational form, incentives and the management of Information Technology Opening the black box of Outsourcing," Computers & Operations Research, Vol. 34, No. 12, pp. 3575-3591.
Gonzalez, Reyes; Gasco, Jose; and Llopis, Juan (2009) Information Systems Outsourcing Reasons and Risks: An Empirical Study. International Journal of Human and Social Sciences 4:3 2009
L.P. Baldwing; Z. Irani and P. Love (2001). "Outsourcing Information Systems: Drawing Lessons from a Banking Case Study," European Information Industry," Journal of Information Technology, Vol. 10, pp. 221-237
V. Grover; M.J. Cheon and T.C. Teng (1996). "The Effect of Service Quality and Partnership on the Outsourcing of Information Systems Functions," Journal of Management Information Systems, Vol. 12, No. 4, pp. 89-116.
Z. Shi; A.S. Kunnathur and T.S. Ragu-Nathan (2005). "IS Outsourcing Management Competence Dimensions: Instrument Development and Relationship Exploration," Information & Management, Vol. 42, No. 6, pp. 901-919.
Fischer, Thomas; Huber, Thomas; Dibbern, Jens; and Hirschheim, Rudolf A. (2012) The Evolution of Contractual and Relational Governance in IS Outsourcing. 26 Jun 2012. Social Science Research Network Journal. Retrieved from: http://ssrn.com/abstract=2-03265.
---
Are you busy and do not have time to handle your assignment? Are you scared that your paper will not make the grade? Do you have responsibilities that may hinder you from turning in your assignment on time? Are you tired and can barely handle your assignment? Are your grades inconsistent?
Whichever your reason is, it is valid! You can get professional academic help from our service at affordable rates. We have a team of professional academic writers who can handle all your assignments.
Plagiarism free papers
Timely delivery
Any deadline
Skilled, Experienced Native English Writers
Subject-relevant academic writer
Adherence to paper instructions
Ability to tackle bulk assignments
Reasonable prices
24/7 Customer Support
Get superb grades consistently
Online Academic Help With Different Subjects
Literature
Students barely have time to read. We got you! Have your literature essay or book review written without having the hassle of reading the book. You can get your literature paper custom-written for you by our literature specialists.
Finance
Do you struggle with finance? No need to torture yourself if finance is not your cup of tea. You can order your finance paper from our academic writing service and get 100% original work from competent finance experts.
Computer science
Computer science is a tough subject. Fortunately, our computer science experts are up to the match. No need to stress and have sleepless nights. Our academic writers will tackle all your computer science assignments and deliver them on time. Let us handle all your python, java, ruby, JavaScript, php , C+ assignments!
Psychology
While psychology may be an interesting subject, you may lack sufficient time to handle your assignments. Don't despair; by using our academic writing service, you can be assured of perfect grades. Moreover, your grades will be consistent.
Engineering
Engineering is quite a demanding subject. Students face a lot of pressure and barely have enough time to do what they love to do. Our academic writing service got you covered! Our engineering specialists follow the paper instructions and ensure timely delivery of the paper.
Nursing
In the nursing course, you may have difficulties with literature reviews, annotated bibliographies, critical essays, and other assignments. Our nursing assignment writers will offer you professional nursing paper help at low prices.
Sociology
Truth be told, sociology papers can be quite exhausting. Our academic writing service relieves you of fatigue, pressure, and stress. You can relax and have peace of mind as our academic writers handle your sociology assignment.
Business
We take pride in having some of the best business writers in the industry. Our business writers have a lot of experience in the field. They are reliable, and you can be assured of a high-grade paper. They are able to handle business papers of any subject, length, deadline, and difficulty!
Statistics
We boast of having some of the most experienced statistics experts in the industry. Our statistics experts have diverse skills, expertise, and knowledge to handle any kind of assignment. They have access to all kinds of software to get your assignment done.
Law
Writing a law essay may prove to be an insurmountable obstacle, especially when you need to know the peculiarities of the legislative framework. Take advantage of our top-notch law specialists and get superb grades and 100% satisfaction.
What discipline/subjects do you deal in?
We have highlighted some of the most popular subjects we handle above. Those are just a tip of the iceberg. We deal in all academic disciplines since our writers are as diverse. They have been drawn from across all disciplines, and orders are assigned to those writers believed to be the best in the field. In a nutshell, there is no task we cannot handle; all you need to do is place your order with us. As long as your instructions are clear, just trust we shall deliver irrespective of the discipline.
Are your writers competent enough to handle my paper?
Our essay writers are graduates with bachelor's, masters, Ph.D., and doctorate degrees in various subjects. The minimum requirement to be an essay writer with our essay writing service is to have a college degree. All our academic writers have a minimum of two years of academic writing. We have a stringent recruitment process to ensure that we get only the most competent essay writers in the industry. We also ensure that the writers are handsomely compensated for their value. The majority of our writers are native English speakers. As such, the fluency of language and grammar is impeccable.
What if I don't like the paper?
There is a very low likelihood that you won't like the paper.
Reasons being:
When assigning your order, we match the paper's discipline with the writer's field/specialization. Since all our writers are graduates, we match the paper's subject with the field the writer studied. For instance, if it's a nursing paper, only a nursing graduate and writer will handle it. Furthermore, all our writers have academic writing experience and top-notch research skills.
We have a quality assurance that reviews the paper before it gets to you. As such, we ensure that you get a paper that meets the required standard and will most definitely make the grade.
In the event that you don't like your paper:
The writer will revise the paper up to your pleasing. You have unlimited revisions. You simply need to highlight what specifically you don't like about the paper, and the writer will make the amendments. The paper will be revised until you are satisfied. Revisions are free of charge
We will have a different writer write the paper from scratch.
Last resort, if the above does not work, we will refund your money.
Will the professor find out I didn't write the paper myself?
Not at all. All papers are written from scratch. There is no way your tutor or instructor will realize that you did not write the paper yourself. In fact, we recommend using our assignment help services for consistent results.
What if the paper is plagiarized?
We check all papers for plagiarism before we submit them. We use powerful plagiarism checking software such as SafeAssign, LopesWrite, and Turnitin. We also upload the plagiarism report so that you can review it. We understand that plagiarism is academic suicide. We would not take the risk of submitting plagiarized work and jeopardize your academic journey. Furthermore, we do not sell or use prewritten papers, and each paper is written from scratch.
When will I get my paper?
You determine when you get the paper by setting the deadline when placing the order. All papers are delivered within the deadline. We are well aware that we operate in a time-sensitive industry. As such, we have laid out strategies to ensure that the client receives the paper on time and they never miss the deadline. We understand that papers that are submitted late have some points deducted. We do not want you to miss any points due to late submission. We work on beating deadlines by huge margins in order to ensure that you have ample time to review the paper before you submit it.
Will anyone find out that I used your services?
We have a privacy and confidentiality policy that guides our work. We NEVER share any customer information with third parties. Noone will ever know that you used our assignment help services. It's only between you and us. We are bound by our policies to protect the customer's identity and information. All your information, such as your names, phone number, email, order information, and so on, are protected. We have robust security systems that ensure that your data is protected. Hacking our systems is close to impossible, and it has never happened.
How our Assignment  Help Service Works
You fill all the paper instructions in the order form. Make sure you include all the helpful materials so that our academic writers can deliver the perfect paper. It will also help to eliminate unnecessary revisions.
2.      Pay for the order
Proceed to pay for the paper so that it can be assigned to one of our expert academic writers. The paper subject is matched with the writer's area of specialization.
3.      Track the progress
You communicate with the writer and know about the progress of the paper. The client can ask the writer for drafts of the paper. The client can upload extra material and include additional instructions from the lecturer. Receive a paper.
4.      Download the paper
The paper is sent to your email and uploaded to your personal account. You also get a plagiarism report attached to your paper.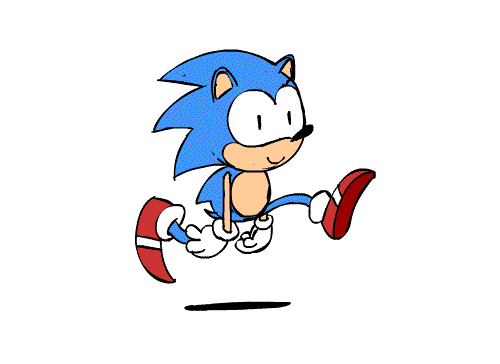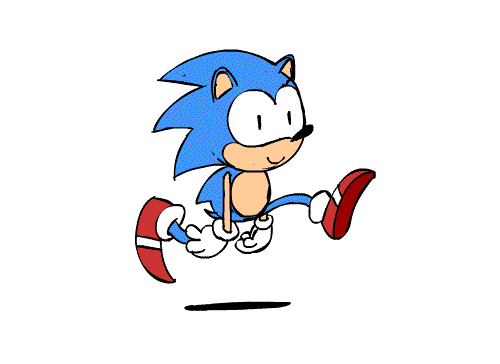 PLACE THIS ORDER OR A SIMILAR ORDER WITH US TODAY AND GET A PERFECT SCORE!!!
---