Introduction
Internal Communication
Knowledge Management, Internal Communication
Our case study is based on an article out of the German newspaper Süddeutsche Zeitung Our purpose is to find effective solutions to problems faced in internal communication in an aircraft manufacturing subsidiary of EADS, called Airbus. There has been some negative interaction between the French and German workers in the department in Toulouse, which might be caused by the cultural differences, language barriers and lack of communication and knowledge sharing.
Knowledge management includes issues such as strategic goals, needs of individuals, organizational culture and also knowledge of how to create an environment of learning and growth. Knowledge management can be described as a way of organizing and improving the activities and knowledge sharing so that the quality of the organization will maximize the use of knowledge or information. It requires an understanding of processes and the environment in which people create and apply knowledge.
Managing knowledge is important for a company's success, because;
stimulates cultural change and innovation
builds learning organizations by making learning routine
There are many strategies and tools how to make changes or improve knowledge management or knowledge sharing in a company and in our case, we implemented John P Kotter's 'eight steps to successful change', because of the changes Airbus had faced and the problems it caused among the employees.
Internal communication is communication, "that occur inside the organization" [Internal communication]. Some companies also call it "employee communication or employee relations" [Internal communication].
In business, internal communication is the dialog between the employees and employer, as well as, employees and employees. Usually, the communication between the employees is more powerful than between the employer and employee. Employer-driven communications, which is called "top-down" [Internal communication] communication, is a good way to set a discussion point and it's the peer-to-peer employee communications that will determine the response back to the employer.
Nowadays there are a lot of ways to communicate both up/down and side-to-side within a company, such as;
one-on-one meetings
staff meetings
emails
voicemails
video broadcasts
intranets
staff-to-staff newsletters
corporate newsletters
annual reports
quarterly reports
Good internal communications also improve employers desire to come to work and contribute to the success of the company.  Here are 10 tips to amend internal communications within an organization [Improve internal communication with these 10 tips].
Create a common language: Train the entire staff and create a common language.
Understand your company's culture
Create internal social networks: it will bring the company closer together by creating a way of formal and informal communication between different departments as well as lower and upper management
Information sharing
Encouragement employee participation; Management should encourage staff to offer ideas in a less threatening environment via social media. This gives everyone a chance to share a great idea that would have otherwise never surfaced.
Open space for dialogue; Email is a short-term form of dialogue with contents that do not reach the entire organization. To build structural capital, the information should be exchanged in a workspace to which everyone has access.
Survey the staff; Employee surveys can give suggestions and complaints about organizations policies and announcements
Mobile technology and online project management tools: taking advantage of new technologies
Don't forget the risks: there are always risks with every opportunity and these only need to be taken into consideration
Feedback: also a possibility to give anonymous feedback
Airbus is an aircraft manufacturing subsidiary headquartered in Toulouse in France. It is a subsidiary of EADS, an aerospace company. Airbus has a worldwide presence with offices, customer support service, training centers or spare parts centers on every continent. Subsidiaries of Airbus are in the United States, China, Japan, and India. Final Assembly Lines like in the case of this report are located in Sevilla, in Hamburg, in Beijing and three in Toulouse. Airbus supplies commercial aircraft in different sizes [Welcome to the world of Airbus].
The aircraft manufacturing industry is mainly occupied by the duopoly of Airbus and Boeing, the American competitor. They have been fierce competitors since the 1960s, however recently Airbus has a considerably larger amount of orders and deliveries than Boeing [Wikipedia].
3.1 Final Assembly Line for A380 in Toulouse
There are several Final Assembly Lines (FAL) in Toulouse. They take care of different plane types like the A320, A330, A340, and A380, while the A380 is the largest airplane worldwide [Airbus in France].
The process implemented at the FAL for the A380 is assembling all the segments of the planes like wings, fuselage and landing gear. The next step is testing electric and hydraulic systems, computers and landing gear as well as checking the tank for leaks. Then the engine is added. The final step is usually conducted in Hamburg. It includes the furnishing of the cabins as well as painting the surface of the airplane. The processes differ for different plane types. That is why there are customized FALs for every type [Airbus Toulouse].
"The Airbus teams in Toulouse work closely with the company's Hamburg, Germany site to satisfy customer needs for cabin outfitting."[Airbus in France]. This is why the amount of employees varies, but French employees are represented by about 1000 people [Kläsgen].
The core competence of the case company, of course, is technical knowledge. In this industry it is essential that the workers have a good qualification and working precisely is a must [Howell]. Structural capital is all the expensive locations, halls, machines, measuring equipment, tools, etc. Also, cooperation with other departments and management belong to structural capital. Individual capital is the specific technical knowledge and expertise and motivation if existing. Relationship capital is rather weak in this example when it comes to relationships within the company. However, there is a closer interaction with suppliers and with the customer which often need tailored airplanes.
There is a quite extreme situation in the Toulouse department of Airbus. Workers from Germany and France cannot find mutual values and there are lots of controversies. There are Franco-German tensions within the company with blatant racial hostility and jokes on this subject. In the common dining French and German workers prefer to be apart. They barely speak to each other and exchanged only "Bonjour" and "Bonsoir" and elemental technical things to get the work done.
They also explain it that there is no need to pall French workers, due to the fact that German employees are working in Toulouse just for a short time. Another problem is that no one knows (even German workers) for what time German is coming and why do they come at all.
Hostility and misunderstanding are the main reasons for the reluctance of meeting each other and getting normal communication between them. Among other things, the French officers resent the fact that German workers earn 40% more, which is justified (due to sending) while doing the same job. And French is also upset because German occupy most of the key positions. This is another point of hostility between them.
According to this situation, we determine the following problems. They can also be divided into three groups. These are
Culture/Individuals:
–           Cultural differences. Many conflicts are based on cultural differences: discrepancy in life vision, mentality, lifestyle – all these make understanding and communication difficult.
–           Language barrier. Certainly, without knowledge of a common language, it is impossible to have good communication and knowledge sharing in the manufacturing environment.
–           Stereotypes and history. This is another point of hostility, which can lead to different barriers in communication. In fact, most of the stereotypes are not justified. Therefore, this meaningless barrier should always be destroyed.
–           No information about processes in the company. Employees, as it was said before, do not know such general information as the residence time of current worker at the department. Ineffective system of disseminating information among the employees should be reconstructed.
–           Rumors. This is the vilest way, which is lead to strife in the company.
–           Envy (positions). This also depends on the fact that there is a terrible communicational system within the company. This is not easy to know about the manager's plans and decisions, many appointments seem to the French workers to be unfair.
Organization:
–           Unequal treatment (justified). French workers cannot understand why they have lower salaries than their German colleagues if they all do the same work. Managers of this department should pay more attention to what information reaches all employees and understand them.
–           Employees do not play a role in knowledge sharing, afraid of knowledge sharing. That is an extremely significant point. The process of knowledge sharing should be successfully done on every company's level. The reason for this is that the whole company is a hedge organism that should work cohesively.
–           No connection between the sites in France and Germany. Our problem even goes beyond the individual department. It begins with a broken connection between departments. And if two giant departments cannot cooperate it already has reflected on the function of total company.
Processes:
–           No information about processes outside of own workplace. As it was described before, the low quality of accessibility of information leads to many problems.
–           No common goals. The employees do not know what result they should go together. Which goals are important for the company and what should they achieve? These questions stay without an answer because the managers do not think that it is necessary to announce their position and purposes.
–           No standardized work organization, technical problems unsolved, no mutual agreement. Problems in communication and misunderstanding the aggregate generate more impatience and alienation between the two groups.
–           Temporary conditions. As it what said before, many of those who come to Toulouse has no idea about their return. It puts in the minds of employees that all of these activities and the time it is not necessary to create a strong and lasting relationship with local staff.
After analyzing the situation at Toulouse department, there are coherent questions: What do we want to achieve? What do we want to change?
At first, it will be good to build up a common identity with common goals. No team can work without knowing its destination or aim. This can be done by crossing cultural barriers.
The second important point is improving communication. When we create good teams, which can easily identify their position and their role in the whole process, sharing knowledge will become a possible and also visible achievement. It is rather significant to implement all necessary communicational tools such as an internal network, which should help to communicate with everyone easily
And the third point is improving better information and awareness. In addition to creating brochures, booklets and newspapers, the information at such informational data should be the most updated, and it should be understandable for everyone. The internal network also should have all the necessary information.
When a system turns to be corrupt it is clear that there is a need for change as in our case company Airbus. For realizing a change in Airbus we decided to set reachable goals and apply a step by step changing model. For doing this we will use Kotter's 8 step changing model and apply it according to our case company's needs [Kotter's 8-Step Change Model: Implementing Change powerfully and successfully].
Step 1: Create/ increase urgency
It is a fact that Airbus company needs a transformation change related to their communication, lack of ability to cooperate and being in a friendly working environment. As in every change, the first step should be acceptance and acknowledgment towards the change. It is clear that there is an unfriendly working environment and workers reject to share knowledge or any kind of information between each other as well as there is a lack of information spread from management.
Probably all workers see that a change is needed. Nevertheless, to announce the change it would be helpful if the management would send an email to everyone who is affected and tell that a change is intended in the nearer future. This can be the first step for better information. By stating the company's present situation and future threats may be caused by this situation workers will think about it and once thinking begins, accepting will follow. If workers know that there is a problem they will open their minds to solutions.
Step 2: Building guiding teams
For a major change or improvement, it is necessary to bring together a coalition team. Members will be German and French employees who are aware of current problems and that are willing to change the situation. Creating a small team which is determinant to make a change will interest other workers too. We know that even though Airbus' situation in Toulouse seems quite serious if the challenge is approached by the employee themselves it is more likely to succeed. By using a group as head to act upon other employees we will have a psychological advantage. Because it is a fact that in working environment taking suggestions from people who are at the same hierarchical level as you is more easy and possible rather than suggestions from management above. It is necessary that the whole company and management undertake a commitment to support the group.
After selecting this leading team, management still has to give them a briefing about the situation and possible solutions. By training this team, they will be prepared about possible questions from other workers who disagree with them or want to inform themselves. If they know their case properly they can change others minds and that is our goal in this step. Also, it can be helpful to reduce the member's other tasks at that time that they can work more efficiently in the team and concentrate.
Step 3: Create a vision for change
The company has to define a vision for making workers understand the target. Therefore it would be an idea to create a poster or small information flyers that educate about the situation, measurements, and the vision. It is a bit difficult to define a vision for our transformation change. It can be derived from our identified problems which we want to solve. The overall vision is to improve internal communications. An understandable vision could be "to create a common identity". A motto could be "Two cultures, one company culture" or something similar.
Step 4: Communicate for buy-in
In this step, our purpose is to reach other people that are not yet convinced or informed. What we try to implant in the company is hard to do, therefore we have to involve other people. We will distribute flyers and hang up posters for information and the team has to address people personally and inform them about intentions. This should be done in a casual environment for example in the canteen but it has to be serious anyhow. Also, circular emails can help spread information and invitation that call for participation or agreement.
Detailed information about these actions will be explained in chapter 6.1.
Step 5: Empower action
For empowering change we need to remove obstacles like communication barriers or fear of speaking. We clearly have to convey the message that communication and opinion are wanted.
Subsequently, we need to start communicating. We believe that the best way to do this is by listening to every concern, questions and being open to discussions. By that, we can get a closer idea about what employees think and adapt our measures. We think for being successful in this step is to get all employees to freely tell what is wrong in their eyes and to make sure to convey that feedback is welcome. We need to get people really involved.
Researches show that success and rewards motivate people. In our case, we decided to award workers who participated and helped us to change, especial the team members. We can give little reward for ideas and opinions but only at the beginning because it is essential to convey that knowledge sharing and cooperation is something natural.  Further action is described in Chapter 6.
Step 6: Create short term wins
To help to stay with the change it is useful to define milestones that show us the short term wins. This is difficult to measure here. Measuring short term wins and success of the implementation goes closely along with satisfaction and utilization of offers by the employees. For example, we can observe the atmosphere of the employees. Short term wins can also be measured if we ask for feedback. This will be explained more in chapter 6.4.
Step 7: Don't let up
Even when targets are achieved, we have to make sure that the whole process is not a one-time thing and will not be finished and forgotten in the future. Continuously analyzing about how processes are going, what are mistakes and what are solutions. An anonymous feedback-letterbox can help to keep track of opinions.
Step 8: Make change stick
New practices must be ingrained deeply to remain in the company culture. For making change permanent we have to establish e continuous feedback system. And we always need to watch the situation in the company. Maybe there will be new employees who are willing to focus on international communication and act like contact persons or tutors for new employees from Germany and France.
In this section, we will deepen our suggestions for implementations giving some ideas which can help to solve the situations at Airbus. The section can be divided in in elemental measures, cultural resolution and further implementation.
6.1 Elemental measures
The very first measure is a crisis meeting for all employees, French as well as German guest-workers. In this meeting, management has to announce that there will be a change in internal communication in the near future. Employees have to be addressed and encouraged to state their opinion or experience. Management has to be very open-minded and accept criticism. It might be that employees, who are the center of concerns, already have ideas for improvement. Those ideas can be very valuable as they will be very likely to be good ideas as well as they show the engagement of employees and also willing to change. Also, it is important that management explains a certain situation like the higher salary of Germans as well as why German occupy so many key positions.
Afterward, or even before the crisis meeting, management has found a team of employees who is interested and enthusiastic about an improvement. This team should consist of French and German employees. It will talk to people in a casual environment and ask for participation or ideas and opinion and starts communication.
The next step is to establish the letterbox to encourage even employees who would prefer to stay anonymous.
Then we need to find a friendly, bilingual, all-informed contact person who is informed about international affairs and helps to create solutions in cooperation with employees and management. The person can be addressed in an anonymous way. He or she should get special training to be able to cope with problems that might be difficult to solve and to act empathetically.
6.2 Cultural Resolution
Language Training for French and Germans will be mandatory. Most important is normal and technical English as is a standard nowadays. For German employees who will work in Toulouse there should be a 1-3 month (intensive) French courses, also even before the transfer. In Toulouse, it still can be possible to take courses, which increases knowledge about the culture and language of France. German will be offered voluntarily. Company visits between France and Germany for employees should be offered annually or even more. This can be combined with a few-days-stay that educates employees and where no holiday is needed. To make this possible it should be done in smaller groups to be able to continue processes at the home-department.
When Germans come to Toulouse there will always be little "welcome event" that will be mandatory. It may be placed during working hours to stress its importance. There, also French will be informed about where the Germans come from, how long they will stay and why they are coming.
Joint activities outside working hours or recreational days for all the employees are possible to create a better atmosphere. For example Movie night on Wednesdays and Fridays for all workers with different French and Germany films. Or multicultural football teams that meet to play and little tournaments.
Company newsletters in German, French, and English for all to have transparency and another important aspect is considered the importance of a contact person that can be addressed by Germans and French. if they have questions, feel unequally treated and is able to speak French, German and English fluently.
6.3 Further implementation
As in the past, there was a lack of information sent by the management it is important to improve communication in that field. We need to create a new bilingual common intranet with updated information and with the latest news from all sites (maybe within the EU or even worldwide) like job changes or other information that can affect employees. Also, a company newsletter can be created with interesting articles in several languages. The articles can be about latest happenings or daily routines with the eyes of employees etc. Also, annual reports have to be translated into German, French, and English.
This information by management has to be unexceptional continuously.
6.4 Control and Feedback
To be able to keep track of the success of our measures we need to search for feedback regularly, not only during our implementation but also afterward. It is essential that management is in close contact with all employees as well as the team that helps communication. There are different possibilities to do so. We can arrange meetings ("one-to-one", "one-to-many" type of meetings, which may be informal/formal) to share opinions, ideas and give feedback. Those compulsory meetings would be during working time to make sure everyone attends. It is also an idea to establish feedback-boxes for anonymous. A more indirect way is to analyze how often the contact person was needed or via website analytics, how intensely the intranet is used. Observation of the mood of the employees and intensity cooperation and visible communication can also give a hint of success.
To estimate risks we could say that there is no big possible risk. As the situation is quite bad nothing worse can really happen. It might be that there are deeper controversies between French and Germans, but hopefully not.
To sum things up the three kinds of steps that need to be done are fundamental elements like information, opinion sharing and creating contact persons, secondly cultural resolution that improve the situation on a cultural level by learning languages, becoming open-minded and sharing things that are in common. Thirdly there has to be an improved way of knowledge sharing to bring all employees on the same information level.
We believe that our plan will help Airbus in Toulouse to regain its internal stability by promoting communication on the level of employees as well as from management towards employees.
All these measures that were mentioned above are only the beginning of a change. It is essential for the future to place more value on cooperation and communication because a good climate always affects work in a positive way.
Section Internal Communication:
Quast, L., Why Knowledge management is important to the success of your company, available at (30.04.2013) http://www.forbes.com/sites/lisaquast/2012/08/20/why-knowledge-management-is-important-to-the-success-of-your-company/
Five Tips for better Internal Communication, available at (30.04.2013) http://freeonlinesurveys.com/blog/evaluation/five-tips-for-better-internal-communication/
Nicholls, S. The Globe and Mail: Improve internal communication with these 10 tips, available at (30.04.2013) http://www.theglobeandmail.com/report-on-business/small-business/sb-tools/top-tens/improve-internal-communication-with-these-10-tips/article4256432/
Why KM – the importance of knowledge management, available at (30.04.2013) com/the-importance-of-knowledge-management.html">http://www.knowledge-management-online.com/the-importance-of-knowledge-management.html
Internal Communication, available at (30.04.2013): http://lexicon.ft.com/Term?term=internal-communication
Section Airbus:
Wikipedia: Competition between Airbus and Boeing, available at (30.04.2013): http://en.wikipedia.org/wiki/Competition_between_Airbus_and_Boeing
Welcome to the world of Airbus, Airbus company website, available at (30.04.2013): http://www.airbus.com/company/
Final Assembly and tests, Airbus company website, available at (30.04.2013):  http://www.airbus.com/company/aircraft-manufacture/how-is-an-aircraft-built/final-assembly-and-tests/
Airbus in France, Airbus company website, available at (30.04.2013):  http://www.airbus.com/company/worldwide-presence/airbus-in-france/
Howell, P. Airbus China: Top flight HR, available at (30.04.2013):  http://www.hrmasia.com/case-studies/top-flight-hr/38379/
Airbus Toulouse, available at (30.04.2013):  http://www.destination360.com/europe/france/toulouse/airbus-factory
Kläsgen, M., Gemeinsam- und doch getrennt, available at (30.04.2013): /wirtschaft/airbus-gemeinsam-und-doch-getrennt-1.187410″>http://www.sueddeutsche.de/wirtschaft/airbus-gemeinsam-und-doch-getrennt-1.187410
Kotter:
Kotter's 8-Step Change Model: Implementing Change powerfully and successfully, available at (30.04.2013): http://www.mindtools.com/pages/article/newPPM_82.htm
---
Are you busy and do not have time to handle your assignment? Are you scared that your paper will not make the grade? Do you have responsibilities that may hinder you from turning in your assignment on time? Are you tired and can barely handle your assignment? Are your grades inconsistent?
Whichever your reason is, it is valid! You can get professional academic help from our service at affordable rates. We have a team of professional academic writers who can handle all your assignments.
Plagiarism free papers
Timely delivery
Any deadline
Skilled, Experienced Native English Writers
Subject-relevant academic writer
Adherence to paper instructions
Ability to tackle bulk assignments
Reasonable prices
24/7 Customer Support
Get superb grades consistently
Online Academic Help With Different Subjects
Literature
Students barely have time to read. We got you! Have your literature essay or book review written without having the hassle of reading the book. You can get your literature paper custom-written for you by our literature specialists.
Finance
Do you struggle with finance? No need to torture yourself if finance is not your cup of tea. You can order your finance paper from our academic writing service and get 100% original work from competent finance experts.
Computer science
Computer science is a tough subject. Fortunately, our computer science experts are up to the match. No need to stress and have sleepless nights. Our academic writers will tackle all your computer science assignments and deliver them on time. Let us handle all your python, java, ruby, JavaScript, php , C+ assignments!
Psychology
While psychology may be an interesting subject, you may lack sufficient time to handle your assignments. Don't despair; by using our academic writing service, you can be assured of perfect grades. Moreover, your grades will be consistent.
Engineering
Engineering is quite a demanding subject. Students face a lot of pressure and barely have enough time to do what they love to do. Our academic writing service got you covered! Our engineering specialists follow the paper instructions and ensure timely delivery of the paper.
Nursing
In the nursing course, you may have difficulties with literature reviews, annotated bibliographies, critical essays, and other assignments. Our nursing assignment writers will offer you professional nursing paper help at low prices.
Sociology
Truth be told, sociology papers can be quite exhausting. Our academic writing service relieves you of fatigue, pressure, and stress. You can relax and have peace of mind as our academic writers handle your sociology assignment.
Business
We take pride in having some of the best business writers in the industry. Our business writers have a lot of experience in the field. They are reliable, and you can be assured of a high-grade paper. They are able to handle business papers of any subject, length, deadline, and difficulty!
Statistics
We boast of having some of the most experienced statistics experts in the industry. Our statistics experts have diverse skills, expertise, and knowledge to handle any kind of assignment. They have access to all kinds of software to get your assignment done.
Law
Writing a law essay may prove to be an insurmountable obstacle, especially when you need to know the peculiarities of the legislative framework. Take advantage of our top-notch law specialists and get superb grades and 100% satisfaction.
What discipline/subjects do you deal in?
We have highlighted some of the most popular subjects we handle above. Those are just a tip of the iceberg. We deal in all academic disciplines since our writers are as diverse. They have been drawn from across all disciplines, and orders are assigned to those writers believed to be the best in the field. In a nutshell, there is no task we cannot handle; all you need to do is place your order with us. As long as your instructions are clear, just trust we shall deliver irrespective of the discipline.
Are your writers competent enough to handle my paper?
Our essay writers are graduates with bachelor's, masters, Ph.D., and doctorate degrees in various subjects. The minimum requirement to be an essay writer with our essay writing service is to have a college degree. All our academic writers have a minimum of two years of academic writing. We have a stringent recruitment process to ensure that we get only the most competent essay writers in the industry. We also ensure that the writers are handsomely compensated for their value. The majority of our writers are native English speakers. As such, the fluency of language and grammar is impeccable.
What if I don't like the paper?
There is a very low likelihood that you won't like the paper.
Reasons being:
When assigning your order, we match the paper's discipline with the writer's field/specialization. Since all our writers are graduates, we match the paper's subject with the field the writer studied. For instance, if it's a nursing paper, only a nursing graduate and writer will handle it. Furthermore, all our writers have academic writing experience and top-notch research skills.
We have a quality assurance that reviews the paper before it gets to you. As such, we ensure that you get a paper that meets the required standard and will most definitely make the grade.
In the event that you don't like your paper:
The writer will revise the paper up to your pleasing. You have unlimited revisions. You simply need to highlight what specifically you don't like about the paper, and the writer will make the amendments. The paper will be revised until you are satisfied. Revisions are free of charge
We will have a different writer write the paper from scratch.
Last resort, if the above does not work, we will refund your money.
Will the professor find out I didn't write the paper myself?
Not at all. All papers are written from scratch. There is no way your tutor or instructor will realize that you did not write the paper yourself. In fact, we recommend using our assignment help services for consistent results.
What if the paper is plagiarized?
We check all papers for plagiarism before we submit them. We use powerful plagiarism checking software such as SafeAssign, LopesWrite, and Turnitin. We also upload the plagiarism report so that you can review it. We understand that plagiarism is academic suicide. We would not take the risk of submitting plagiarized work and jeopardize your academic journey. Furthermore, we do not sell or use prewritten papers, and each paper is written from scratch.
When will I get my paper?
You determine when you get the paper by setting the deadline when placing the order. All papers are delivered within the deadline. We are well aware that we operate in a time-sensitive industry. As such, we have laid out strategies to ensure that the client receives the paper on time and they never miss the deadline. We understand that papers that are submitted late have some points deducted. We do not want you to miss any points due to late submission. We work on beating deadlines by huge margins in order to ensure that you have ample time to review the paper before you submit it.
Will anyone find out that I used your services?
We have a privacy and confidentiality policy that guides our work. We NEVER share any customer information with third parties. Noone will ever know that you used our assignment help services. It's only between you and us. We are bound by our policies to protect the customer's identity and information. All your information, such as your names, phone number, email, order information, and so on, are protected. We have robust security systems that ensure that your data is protected. Hacking our systems is close to impossible, and it has never happened.
How our Assignment  Help Service Works
You fill all the paper instructions in the order form. Make sure you include all the helpful materials so that our academic writers can deliver the perfect paper. It will also help to eliminate unnecessary revisions.
2.      Pay for the order
Proceed to pay for the paper so that it can be assigned to one of our expert academic writers. The paper subject is matched with the writer's area of specialization.
3.      Track the progress
You communicate with the writer and know about the progress of the paper. The client can ask the writer for drafts of the paper. The client can upload extra material and include additional instructions from the lecturer. Receive a paper.
4.      Download the paper
The paper is sent to your email and uploaded to your personal account. You also get a plagiarism report attached to your paper.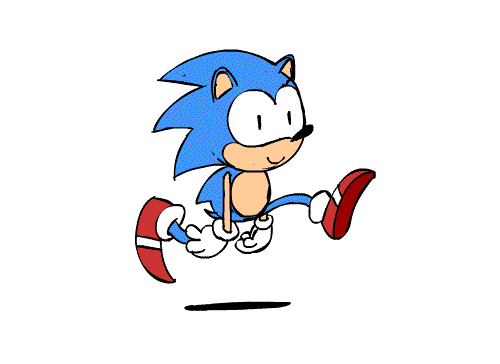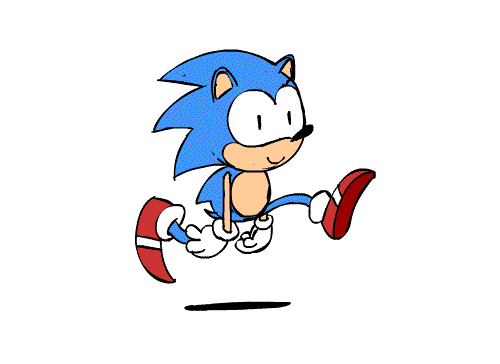 PLACE THIS ORDER OR A SIMILAR ORDER WITH US TODAY AND GET A PERFECT SCORE!!!
---