Community Colleges in America
In 1983 and 1984, a dozen major reports on the United States' schools were published. All stressed the need for "excellence" in education. These reports are the subject of: Excellence in Education: Perspectives on Policy and Practice. The reports pertaining to higher education were published by The BusinessHigher Education Forum, and saw higher education as "unable to train skilled managers and technicians that they believed industry needed." (Altbach 32) These reports essentially claim that student achievement has declined at technical schools because schools "do not demand enough of their students, do not apply stiff criteria for promotion, do not test students enough, and particularly in high school, provide students with too many choices about what subjects they study." (Altbach 32) These reports are somewhat dated in that they compare American students with Japanese students and focus on technical proficiency vs. The intuitive grasp of problems and methodologies for solving these problems, since cited as a forte of American workers. The reports hold that graduates are mediocre at best — and that this mediocrity (which is directly produced by the schools) is responsible for high unemployment rates and America's decline in defense and in world trade. The Paideia Proposal and the College Board Reports claim that colleges have slackened their admissions requirements, letting in a larger proportion of unqualified applicants. These reports claim that schools can rectify this matter by teaching students more English and Foreign languages, focusing on the sciences at the high school level, and then using aptitude tests to measure performance in these subjects at the college level. These reports fault schools for not encouraging students to enroll in math-related or biology programs.
In "A Handbook on the Community College in America," Baker, Dudziak and Tyler provide a comprehensive study of the history and development of the 2-year college, current teaching methodologies, and how these colleges function in an urban setting. In "Part 3: Curriculum and Instructional Development in The Community College," the third chapter of the Handbook, Albert Smith details the teaching practices utilized in American Community Colleges. The chapter includes "a brief history of instructional innovation and change in U.S. community colleges, describe the increasingly diverse student body that now attends U.S. two-year colleges, and consider the future, including a discussion of some learning principles, a learning theory, and research on community college faculty that should be useful to community college faculty in future years."
(Baker, Dudziak and Tyler 206) The book not only talks about teaching methodologies at 2-year schools but also dedicates sections to the history of community colleges and how they interact with the urban learning environment.
In "Students' Learning Styles in Two Classes Online Distance Learning and Equivalent On-Campus," a journal article by Ryan B. Cartnal and David P. Diaz of Cuesta College in San Luis Obispo, California, the authors discuss the comparative merits of online and classroom instruction, and conclude that 'telecourse' learning is best suited for those who have gained some experience through work, such as adult learners who wish to acquire or finish a degree online. "Successful telecourse students [prefer] to look for abstract concepts to help explain the concrete experiences associated with their learning. That is, they wanted to know "why" certain things happened in conceptual or theoretical terms. This more abstract approach clearly favored success in the telecourse." (Cartnal and Diaz 130) The study also found that students in a distance learning class who possess a more independent and conceptual learning style scored higher in all of the student achievement areas than people who had a more social and conceptual learning style. A regression was used, in which it was found that "Correlational analysis within the online group showed a negative relationship between the independent learning style and the collaborative and dependent styles. In other words, people who were more independent in their learning styles also tended to be less collaborative and dependent." (Cartnal and Diaz 130)
Richard Miller, Charles Finley and Candace Shedd Vancko's work, "Evaluating, Improving, and Judging Faculty Performance in Two-Year Colleges" focuses mostly on improving the performance of teachers, although it isn't as heavily dependent on new methodologies than many of the other works are. He looks to the institutional culture of these colleges as to provide an example for teachers. His perspective is the opposite of those found in 4-year schools: the professors in such institutions professors are revered and many believe the administration to be poorly organized.
Jonathan L. Ross, a doctoral candidate in educational technology, and Robert A. Schulz, a professor of management, at the University of Calgary, Alberta, Canada, address methods in which the World Wide Web can be used as a teaching tool in "Using the World Wide Web to Accommodate Diverse Learning Styles." To the credit of the Internet, the authors argue that it is more likely to suit the student's individual needs and save the professor time. They argue that it can also broaden the subject matter and give the student more reasons to learn. However, they also make the argument that the Internet can favor students that are familiar with its use and make material more time consuming to develop. The authors also point to the steep nature of the learning curve as a barrier to Internet use. The article says that the Internet helps stimulate students' auditory and learning styles. The article also contrasts linear and abstract thinkers and the way these two types can approach the Internet.
In The Two-Year College; a Social Synthesis, Chapter 8 deals with "Curriculum and Instruction." Here the author claims that the curriculum represents institutional culture, although it is limited by differences of opinion. "In addition to this central difference of perspective, a number of other curriculum determinants present themselves. In general, these may be subsumed under three main headings: extra-institutional influences, intra-institutional influences, and administrative or mediating influences." (Blocker, Plummer, and Richardson 202) It makes the point that the four-year colleges because of the nature of the transfer program determine a lot of the curriculum, and that state and national governments have some bearing on course material because they provide most community college with funding.
In Empowerment and Democracy in the Workplace: Applying Adult Education Theory and Practice for Cultivating Empowerment, John Dew reviews methodologies used in adult education and surveys methods that could be used to introduce them to the workplace environment. He speaks specifically of the factory environment, where he argues that it is crucial to maintain technical proficiencies when technologies are rapidly changing. "The first approach is rather simple. Ask each person to list the jobs they perform, and beside each job, write down what skill or special information is needed. Then, determine if this skill or knowledge is a standard part of the educational curriculum that a person in this position would already know, or see if there is special training needed." (Dew 57) Dew goes on to speak of the use of technology. "Many organizations are addressing the training issue through the use of videotape and computer interactive training. If vocational training can be placed on videotape or on a personal computer, then the employee can refer to the training when needed, or can review the information at times that are convenient to the employee. Where possible, videotape and computer training should use actual employees to give the content of the presentation." (Dew 58)
Penelope Herideen's Pedagogy, and Social Inequality: Community College Student Realities in Post-Industrial America explores the effects of educational reform on some students in its first chapter, The Impact of Educational Reform on Nontraditional Students. It describes these programs by saying "The Clinton Administration's perspective on education rests on the human capital model. This model reflects a concern that the United States is losing its competitive edge in the world market. Investment in education is the recommended proactive strategy to upgrade the skills of workers for a technologically advanced workplace. People are viewed as human capital to be invested in to assure this goal." (Herideen 9) She claims that the administration made the assumption that they typical community college student thinks and learns like a traditional high school student, whereas students are typically adults (non-traditional students,) returning to school for an advanced education or special training.
In The Community College: "Educating Students at the Margin Between College and Work," a journal article by Thomas Kane and Cecilia Rouse, the authors "survey the available evidence on the impacts of community colleges on educational attainment and earnings." (Kane and Rouse, 63) The authors go on to comment on the changing nature of teaching at these institutions: "Originally, junior colleges focused on what is termed the "transfer function": students would complete two years of a general undergraduate education and earn an associate's degree at the two-year college, and those who wanted and were capable would transfer to a four-year college to complete a bachelor's degree. Since then, two-year colleges have broadened their mission to include vocational degree programs, continuing adult education programs, and workforce, economic and community development programs. In addition, community colleges have traditionally striven to increase access to higher education through an open admissions policy — often not even requiring a high school diploma — and low, or no, tuition." (Kane and Rouse 65)
Joseph F. Kett's "The Pursuit of Knowledge under Difficulties: From Improvement to Adult Education in America, 1750-1990" deals with the evolution of adult education over the years. It starts out with self-education as it is portrayed in American history before it was formalized: the first universities didn't appear in the United States until the late 1800's. The author also deals with various class and social differences that were caused by the lack of availability of adult education although the advent of industry ultimately necessitated this development. As the Author moves into the 20th century and reviews contemporary innovations, including the advent of junior colleges and eventually the community colleges as we now know them. The author also reviews industrial education at it was introduced at the turn of the century and later came to be perfected as workers faced domestic and international education and finally came to face a working environment that constantly requires skill updates. The author constantly makes comparisons between modern-day innovations and those that predominated in the nineteenth century.
Older Adult Education: a Guide to Research, Programs, and Policies by Robert Manheimer deals with the concept of "Lifetime Education" deals with such concepts as "Older Adult Learning in the Technological Age," where he "examines the influence on older adult education of computer technology and forms of distance learning, such as telecommunications." He writes, "We review the emerging literature on model programs and research regarding computer literacy among seniors, their motives for seeking knowledge of computers, and some preliminary findings of the benefits. How seniors may participate in the information highway is also discussed." He also dedicates a chapter to Generations Learning Together," in which he "considers recent emphasis on intergenerational programming and focuses on those programs inviting members of different generations to learn from one another and to take advantage of multigenerational perspectives in joint or co-learning ventures." (Manheimer xviii)
Leland Medsker, author of The Junior College: Progress and Prospect is the Vice-Chairman Center for the Study of Higher Education at the University of California at Berkeley. This book both deals with 'transfer' and 'terminal' students; that is, students that wish to transfer to a two-year school and those that wish to complete a course of study at the Junior College. Here he voices a common concern: "The fact that technical institute work may on occasion be transferable illustrates the point that the transferability of a course depends on its acceptance for credit by a four-year college, particularly the four-year college of an individual student's choice. However, four-year colleges vary in what they will accept; hence a course may be transferable to one institution but may not be acceptable to all." (Medsker 52) He makes the observation that the two-year school will not be able to find its footing unless it is able to develop skills independent of those found at four-year schools. This will forever condemn the two-year school as an institution of learning that serves only to prepare students for the third and fourth year of school that they can complete at a four-year school. In that two-year schools find their footing, these programs can be traditional liberal ones (offering English, Math classes and the like) or occupational ones (offering classes such as ones in mechanical work, law enforcement, bookkeeping, and personal finance.) Theoretically, a terminal program may either be general (general education, liberal arts, and the like.) The authors note: "Interviewed administrators reported that few students are interested in a strictly terminal general education curriculum. As result, most terminal curricula have a strong occupational orientation, although a limited amount of general education is usually included." (Medsker 54)
Attributions for Success and Failure among Anglo, Black, Hispanic, and Native American Community College Students," a journal article by Stephen Powers and Mark Rossman of Arizona State University examines "the factor structure of low-achieving Native American, Black, Hispanic, and Anglo community college students. It is hypothesized that ethnic differences will exist in community college students and that these differences will be found in the factor structure of these four ethnic groups." (Powers and Rossman 27) In their study, 399 students were administered "the Multidimensional Multiattributional Causality Scale in order to examine attributions of academic success and failure to ability, effort, context, and luck." The study finds that "Low-achieving Anglos, Blacks, Hispanics, and Native American community college students appeared to be similar in their attributions of academic success to external causes such as the context of an event and good luck. Anglos, Hispanics, and Native Americans were similar in their attributions of success to internal causes. Although Blacks were similar in attributions to internal causes, they also possessed an aspect of this second factor which included attributions of failure to lack of ability and bad luck. A different configuration appeared for the third factor. In the attribution of failure, Blacks and Native Americans had a similar structure, with strong loadings indicating attributions of failure to lack of effort. Hispanics and Anglos had a strong component indicating attributions of failure to the context of the event." (Powers and Rossman 30) In short, white and Hispanic students are more likely to blame failure on context, whereas blacks and native Americans blame their own laziness.
In "Adult Students At Risk: Cultural Biases in Higher Education," the author advocates a post-modern approach to an adult education: "To accomplish this task, we will explore several topics affecting the nature and practice of adult education. Foremost, we will spend some time examining the work of Knowles and other prominent adult educators to see where andragogical science intersects with and might be enhanced by postmodern possibility." The book goes on to outline an adult academic program that builds upon "border andragogy and praxis learning, two concepts crucial to the postmodern educational project." (Quinnan et all, 87) The authors conclude that "students and those that teach them would be enriched by the admission of individual experiences into a class setting that previously prohibited all but disciplinary versions of knowledge. (Quinnan et all, 106)
Joseph Rychlak defends the use of logic as a teaching methodology in Logical Learning Theory: A Human Teleology and Its Empirical Support. Relying heavily both on classical philosophers such as Kant and Hegel and the modern works of educational theorists, Rychlak's central premise is that post-secondary school instruction lacks causation, and as a result suffers because students are not given a precise understanding of the original concepts on which the concepts they are taught are allowed. Rychlak suggests a re-emphasis on Teleology in learning. The author begins by "examining the differences between mechanical and logical processing and then move on to a number of topics providing a clearer description of the latter." (Rychlak 92) The author believes that much of the problems with today's students can be seen as the result of illogical thinking. (Rychlak 282) He claims that "predication is a logical process of affirming, denying, or qualifying precedently broader patterns of meaning in sequacious extension to narrower or targeted patterns of meaning. The target is the point, aim, or end (telos) of the meaning-extension." (Rychlak 282) book by Dunn and Griggs, "Practical Approaches to Using Learning Styles in Higher Education" explores stages in improving the teaching environment of two and four-year colleges. These involve a comprehensive audit of practices, which is known as PEPS, the Productivity Environmental Preference Survey. The system is used to "identify individual and group patterns among students' learning-style preferences and then develop teaching strategies to respond to those patterns." (Dunn and Griggs, 2000. X) After learning style preferences are identified, students may identify their own strengths and weaknesses. The systems are also designed to obtain results for empowering students to study through their learning-style strengths. Some actually assign computer-generated prescriptions for studying and doing homework suggest instructional approaches that respond to individual, rather than group learning-styles. (Dunn and Griggs, 2000. Chapter 14). Professors then design instruction to respond to both global and analytic students' processing styles, as illustrated by Robin Boyle, Karen Burke, Shirley Griggs, and Nancy Montgomery (Chapters 17, 9, 12, and 4). Borrowing from Howard Gardner and others, this system also goes ahead with multimedia learning, and professors are requested to "Develop course content to accommodate a variety of perceptual preferences — auditory, visual, tactual, and kinesthetic. (Chapters 17, 10, 9, 13, and 14). Special materials are then requests are made to individualize the Curriculum.
Dunn & Griggs, 2000. x) Most of these writers focus on developing ways to cater to learning styles that are more individualistic, both at the collegiate and graduate school level. At one point, the book advises that a teacher act as a facilitator, a guide, and a coach, advocating what it calls a 'constructivist philosophy. (Dunn and Griggs, 2000. 54)
In "The Naturalistic Approach to Learning Styles" by Tony Grasha, a professor at the University of Cincinnati, Grasha questions the utility of self-report personality tests, opinion and attitude surveys in determining the nature of student learning preferences. Grasha has worked over the last 18 years to conduct research on the GrashaRiechmann student learning style scales, a questionaire designed to "elicit information about student tendencies toward competition, collaboration, independence, dependence, participation, and avoidance." (Grasha 106) He develops profiles of several different types of students and categorizes them based on interviews he conducts according to a methodology. Typical student attitudes he makes mention of are: Compliant, anxious dependent, discouraged worker, independent, hero, attention seeker, silent students, and 'snipers.' (Grasha 107)
In "Rethinking Achievement Goals," Judith M. Harackiewicz and Kenneth E. Barron of the University of Wisconsin-Madison and Andrew J. Elliot of the University of Rochester questioned the adaptation of achievement goals for college students. These authors claim that: "The types of goals that students adopt in educational settings and the consequences of those goals on 2 important educational outcomes — performance and intrinsic motivation — are discussed." The authors evaluate the theories of other investigators and consider the possibility that "some commonly accepted conclusions about the effects of achievement goals are premature." (Harackiewicz et all 1) The authors describe a theoretical model of intrinsic motivation that has guided our own work on this topic and provide some recent experimental results. The study eventually returns "to the college classroom environment and examine the consequences of goals for both performance and intrinsic motivation, offering a broader analysis of success in college courses." (Harackiewicz, 1)
Hong and Milgram's "Homework: Motivation and Learning Preference" focuses on a new direction that homework is taking: one that "distinguishes between learning at school and at home, and focuses not on the homework itself but on the child doing the homework" as it applies to students at the high school, community college and university level. (Hong and Milgram 4) The book presents "presents the conceptual framework for our approach to the study of homework. It provides the background for understanding the chapters that follow in which we present the research studies we conducted that led to the crystallization of the current conceptualization of homework." (Hong and Milgram 4)
In "Education on Trial: Strategies for the Future," Hobert Burns addresses the establishment of what he calls 'post-secondary' education in chapter seven. Here he speaks of the 'tripartate' arrangement of universities, state colleges, and community colleges that was designed to handle the drastic increase in post-secondary school educational programs following the Second World War. Here he critiques the origin of collegiate instruction methodologies: "The structure consisted of certain course requirements, specifications, and prerequisites designed to yield scope and sequence and focus upon a set of curricular priorities based on a consensus about the central purpose of higher education. Such a structure was in greater or lesser degree dismantled by the faculty, with the consent of the administration, in favor of curricula that had courses or other "delivery systems" characterized as new, innovative, responsive, pertinent, and relevant." (Johnston 83)
In Failing the Future, Annette Kolodny, the former dean of the University of Arizona at Tuczon speaks of learning styles in terms of 'Cognitive Diversity,' the subject of chapter 6. She contrasts cognitive diversity, or a difference between learning styles, with ethnic or racial diversity. She starts with the example of her and her siblings, who despite similar scores on proficiency tests, had different degrees of luck in a traditional school setting. She sees it as almost ironic that what she feels to be such an important aspect of the educational prospect, the differences in abilities to learn between groups of people who think differently, be overlooked in light of a push for the acceptance of racial and ethnic minorities which has existed since she was an undergraduate student. Taking cues from Howard Gardner and others, Kolodny now approaches education from several angles and uses multimedia in the classroom. "I now punctuate my lectures with visual materials -slides, film clips, graphic handouts — and put key words or outline concepts on the chalkboard. I assign all students to small-group projects in which they independently research a topic related to the course materials (a topic of their choosing) and then present their research to the entire class." (Kolodny, 171)
Higher Education in Transition: A Handbook for the New Millenium," contains an interesting chapter on educational methodologies in technology. Here it argues that instead of mandating basic computer literacy courses that two and four-year colleges incorporate the use of technology into the everyday lives of the students. "Computer competence or literacy may prove to be a bit like our students' competence in written and spoken English. Academics believe that it is essential that students be competent communicators. They supposedly come to college with this competence." (Fife 193) The author suggests that universities collaborate with primary and secondary educators to provide adequate computer instruction, as this is a fundamental aspect of both business and academia.
University, Community College, and High School Students' Evaluations of Textbook Pedagogical Aids" is a journal article that was written by Wayne Weiten, Daniel Deguara, Erika Rehmke, and Laura Sewell of Santa Clara University. In the authors' words, "We compared university, community college, and high school students' evaluations of common learning aids. Over 500 participants rated 15 pedagogical aids on 3 dimensions: familiarity, probability of use, and educational value. Overall, there was striking agreement about which learning aids are most useful. The pedagogical aids that earned the highest marks were boldface technical terms, running or chapter glossaries, chapter summaries, and self-tests." (Weiten et all, 19) Of these, 60 men and 129 women were from what the authors described as "a large community college."
In "Assessment in Higher Education: Issues of Access, Quality, Student Development, and Public Policy: A Festschrift in Honor of Warren W. Willingham," the authors have several proposals for the successful betterment of higher education. Arthur Chickering dedicates a section to determining whether or not Higher Education serves educational goals. This is particularly of note because this goals-approach has been used extensively in the last decade at the primary and secondary school level. He does this by addressing three concerns: "First, we need to articulate clear institutional goals, to specify the personal qualities and dimensions of human development we aim to foster. Second, we need to be clear about institutional policies and practices that encourage or inhibit those outcomes. Third, we need to identify, or create, instruments and methods for assessing progress — or regress -on the desired outcomes." (Messick 13) Other works have claimed that these goals were featured more prominantly at the community college level.
Although much of "Minorities in Higher Education" deals specifically with financial, social, and institutional problems effecting minority students in the United States, the authors discuss the problem of assessing ability in light of diverse ethnic backgrounds. Many of the initiatives that the authors recommend involve catering to the needs of intelligent minority students who suffered because they came from poor schools and home lives. Justiz argues that the current perception of schools as being good or not based on whether or not students contribute to its overall excellence should be replaced by a "talent development" conception, whereby "an institution's excellence is judged in terms of how effectively it is able to educate the students who enroll." (Justiz, 46)
Works Cited
Altbach, Philip G., Gail P. Kelly, and Lois Weis, eds. Excellence in Education: Perspectives on Policy and Practice. Buffalo, NY: Prometheus Books, 1985.
Baker, George A., Judy Dudziak, and Peggy Tyler, eds. A Handbook on the Community College in America: Its History, Mission, and Management. Westport, CT: Greenwood Press, 1994.
Diaz, David P., and Ryan B. Cartnal. "Students' Learning Styles in Two Classes Online Distance Learning and Equivalent On-Campus." College Teaching 47.4 (1999): 130-135.
Miller, Richard I., Charles Finley, and Candace Shedd Vancko. Evaluating, Improving, and Judging Faculty Performance in Two-Year Colleges. Westport, CT: Bergin & Garvey, 2000.
Ross, Jonathan L., and Robert A. Schulz. "Using the World Wide Web to Accommodate Diverse Learning Styles." College Teaching 47.4 (1999): 123-129. http://www.questia.com/PM.qst?action=openPageViewer&docId=7851825
Blocker, Clyde E., Robert H. Plummer, and Richard C. Richardson. The Two-Year College: A Social Synthesis. Englewood Cliffs, NJ: Prentice-Hall, 1965. http://www.questia.com/PM.qst?action=openPageViewer&docId=27480900
Dew, John R. Empowerment and Democracy in the Workplace: Applying Adult Education Theory and Practice for Cultivating Empowerment. Westport, CT: Quorum Books, 1997. http://www.questia.com/PM.qst?action=openPageViewer&docId=27207002
Herideen, Penelope E. Policy, Pedagogy, and Social Inequality: Community College Student Realities in Post-Industrial America. Westport, CT: Bergin & Garvey, 1998. http://www.questia.com/PM.qst?action=openPageViewer&docId=97815638
Kane, Thomas J., and Cecilia Elena Rouse. "The Community College: Educating Students at the Margin Between College and Work." Journal of Economic Perspectives 13.1 (1999): 63-84. http://www.questia.com/PM.qst?action=openPageViewer&docId=22943255
Kett, Joseph F. The Pursuit of Knowledge under Difficulties: From Self-Improvement to Adult Education in America, 1750-1990. Stanford, CA: Stanford University, 1994. http://www.questia.com/PM.qst?action=openPageViewer&docId=9395507
Manheimer, Ronald J., Denise D. Snodgrass, and Diane Moskow-Mckenzie. Older Adult Education: A Guide to Research, Programs, and Policies. Westport, CT: Greenwood Press, 1995. http://www.questia.com/PM.qst?action=openPageViewer&docId=3054509
Medsker, Leland L. The Junior College: Progress and Prospect. New York: McGraw-Hill, 1960. http://www.questia.com/PM.qst?action=openPageViewer&docId=79248584
Powers, Stephen, and Mark H. Rossman. "Attributions for Success and Failure among Anglo, Black, Hispanic, and Native American Community College Students." Journal of Psychology 117.First Half (1984): 27-32. http://www.questia.com/PM.qst?action=openPageViewer&docId=28441822
Quinnan, Timothy William, and William G. Tierney. Adult Students "At-Risk": Culture Bias in Higher Education. Eds. Giroux, Henry A., and Paulo Freire. Westport, CT: Bergin & Garvey, 1997. http://www.questia.com/PM.qst?action=openPageViewer&docId=77004437
Weiten, Wayne, et al. "University, Community College, and High School Students' Evaluations of Textbook Pedagogical Aids." Teaching of Psychology 26.1 (1999): 19-21. http://www.questia.com/PM.qst?action=openPageViewer&docId=9178461
Dunn, Rita, and Shirley A. Griggs, eds. Practical Approaches to Using Learning Styles in Higher Education. Westport, CT: Bergin & Garvey, 2000. http://www.questia.com/PM.qst?action=openPageViewer&docId=95150031
Grasha, Tony. "The Naturalistic Approach to Learning Styles." College Teaching 38.3 (1990): 106-113. http://www.questia.com/PM.qst?action=openPageViewer&docId=76994917
Harackiewicz, Judith M., Kenneth E. Barron, and Andrew J. Elliot. "Rethinking Achievement Goals: When Are They Adaptive for College Students and Why?." Educational Psychologist 33.1 (1998): 1-22. http://www.questia.com/PM.qst?action=openPageViewer&docId=15450144
Hong, Eunsook, and Roberta M. Milgram. Homework: Motivation and Learning Preference. Westport, CT: Bergin & Garvey, 2000. http://www.questia.com/PM.qst?action=openPageViewer&docId=96910284
Johnston, William J., ed. Education on Trial: Strategies for the Future / . San Francisco, CA: Institute for Contemporary Studies, 1985. http://www.questia.com/PM.qst?action=openPageViewer&docId=90689066
Justiz, Manuel J., Reginald Wilson, and Lars G. Bjork, eds. Minorities in Higher Education. Phoenix, Arizona: Oryx Press, 1994. http://www.questia.com/PM.qst?action=openPageViewer&docId=79136490
Kolodny, Annette. Failing the Future: A Dean Looks at Higher Education in the Twenty-First Century. Durham, NC: Duke University Press, 1998. http://www.questia.com/PM.qst?action=openPageViewer&docId=28042197
Messick, Samuel J., ed. Assessment in Higher Education: Issues of Access, Quality, Student Development, and Public Policy: A Festschrift in Honor of Warren W. Willingham. Mahwah, NJ: Lawrence Erlbaum Associates, 1999.
A www.questia.com/PM.qst?action=openPageViewer&docId=97533538
Rychlak, Joseph F. Logical Learning Theory: A Human Teleology and Its Empirical Support. Lincoln: University of Nebraska Press, 1994.
---
Are you busy and do not have time to handle your assignment? Are you scared that your paper will not make the grade? Do you have responsibilities that may hinder you from turning in your assignment on time? Are you tired and can barely handle your assignment? Are your grades inconsistent?
Whichever your reason is, it is valid! You can get professional academic help from our service at affordable rates. We have a team of professional academic writers who can handle all your assignments.
Plagiarism free papers
Timely delivery
Any deadline
Skilled, Experienced Native English Writers
Subject-relevant academic writer
Adherence to paper instructions
Ability to tackle bulk assignments
Reasonable prices
24/7 Customer Support
Get superb grades consistently
Online Academic Help With Different Subjects
Literature
Students barely have time to read. We got you! Have your literature essay or book review written without having the hassle of reading the book. You can get your literature paper custom-written for you by our literature specialists.
Finance
Do you struggle with finance? No need to torture yourself if finance is not your cup of tea. You can order your finance paper from our academic writing service and get 100% original work from competent finance experts.
Computer science
Computer science is a tough subject. Fortunately, our computer science experts are up to the match. No need to stress and have sleepless nights. Our academic writers will tackle all your computer science assignments and deliver them on time. Let us handle all your python, java, ruby, JavaScript, php , C+ assignments!
Psychology
While psychology may be an interesting subject, you may lack sufficient time to handle your assignments. Don't despair; by using our academic writing service, you can be assured of perfect grades. Moreover, your grades will be consistent.
Engineering
Engineering is quite a demanding subject. Students face a lot of pressure and barely have enough time to do what they love to do. Our academic writing service got you covered! Our engineering specialists follow the paper instructions and ensure timely delivery of the paper.
Nursing
In the nursing course, you may have difficulties with literature reviews, annotated bibliographies, critical essays, and other assignments. Our nursing assignment writers will offer you professional nursing paper help at low prices.
Sociology
Truth be told, sociology papers can be quite exhausting. Our academic writing service relieves you of fatigue, pressure, and stress. You can relax and have peace of mind as our academic writers handle your sociology assignment.
Business
We take pride in having some of the best business writers in the industry. Our business writers have a lot of experience in the field. They are reliable, and you can be assured of a high-grade paper. They are able to handle business papers of any subject, length, deadline, and difficulty!
Statistics
We boast of having some of the most experienced statistics experts in the industry. Our statistics experts have diverse skills, expertise, and knowledge to handle any kind of assignment. They have access to all kinds of software to get your assignment done.
Law
Writing a law essay may prove to be an insurmountable obstacle, especially when you need to know the peculiarities of the legislative framework. Take advantage of our top-notch law specialists and get superb grades and 100% satisfaction.
What discipline/subjects do you deal in?
We have highlighted some of the most popular subjects we handle above. Those are just a tip of the iceberg. We deal in all academic disciplines since our writers are as diverse. They have been drawn from across all disciplines, and orders are assigned to those writers believed to be the best in the field. In a nutshell, there is no task we cannot handle; all you need to do is place your order with us. As long as your instructions are clear, just trust we shall deliver irrespective of the discipline.
Are your writers competent enough to handle my paper?
Our essay writers are graduates with bachelor's, masters, Ph.D., and doctorate degrees in various subjects. The minimum requirement to be an essay writer with our essay writing service is to have a college degree. All our academic writers have a minimum of two years of academic writing. We have a stringent recruitment process to ensure that we get only the most competent essay writers in the industry. We also ensure that the writers are handsomely compensated for their value. The majority of our writers are native English speakers. As such, the fluency of language and grammar is impeccable.
What if I don't like the paper?
There is a very low likelihood that you won't like the paper.
Reasons being:
When assigning your order, we match the paper's discipline with the writer's field/specialization. Since all our writers are graduates, we match the paper's subject with the field the writer studied. For instance, if it's a nursing paper, only a nursing graduate and writer will handle it. Furthermore, all our writers have academic writing experience and top-notch research skills.
We have a quality assurance that reviews the paper before it gets to you. As such, we ensure that you get a paper that meets the required standard and will most definitely make the grade.
In the event that you don't like your paper:
The writer will revise the paper up to your pleasing. You have unlimited revisions. You simply need to highlight what specifically you don't like about the paper, and the writer will make the amendments. The paper will be revised until you are satisfied. Revisions are free of charge
We will have a different writer write the paper from scratch.
Last resort, if the above does not work, we will refund your money.
Will the professor find out I didn't write the paper myself?
Not at all. All papers are written from scratch. There is no way your tutor or instructor will realize that you did not write the paper yourself. In fact, we recommend using our assignment help services for consistent results.
What if the paper is plagiarized?
We check all papers for plagiarism before we submit them. We use powerful plagiarism checking software such as SafeAssign, LopesWrite, and Turnitin. We also upload the plagiarism report so that you can review it. We understand that plagiarism is academic suicide. We would not take the risk of submitting plagiarized work and jeopardize your academic journey. Furthermore, we do not sell or use prewritten papers, and each paper is written from scratch.
When will I get my paper?
You determine when you get the paper by setting the deadline when placing the order. All papers are delivered within the deadline. We are well aware that we operate in a time-sensitive industry. As such, we have laid out strategies to ensure that the client receives the paper on time and they never miss the deadline. We understand that papers that are submitted late have some points deducted. We do not want you to miss any points due to late submission. We work on beating deadlines by huge margins in order to ensure that you have ample time to review the paper before you submit it.
Will anyone find out that I used your services?
We have a privacy and confidentiality policy that guides our work. We NEVER share any customer information with third parties. Noone will ever know that you used our assignment help services. It's only between you and us. We are bound by our policies to protect the customer's identity and information. All your information, such as your names, phone number, email, order information, and so on, are protected. We have robust security systems that ensure that your data is protected. Hacking our systems is close to impossible, and it has never happened.
How our Assignment  Help Service Works
You fill all the paper instructions in the order form. Make sure you include all the helpful materials so that our academic writers can deliver the perfect paper. It will also help to eliminate unnecessary revisions.
2.      Pay for the order
Proceed to pay for the paper so that it can be assigned to one of our expert academic writers. The paper subject is matched with the writer's area of specialization.
3.      Track the progress
You communicate with the writer and know about the progress of the paper. The client can ask the writer for drafts of the paper. The client can upload extra material and include additional instructions from the lecturer. Receive a paper.
4.      Download the paper
The paper is sent to your email and uploaded to your personal account. You also get a plagiarism report attached to your paper.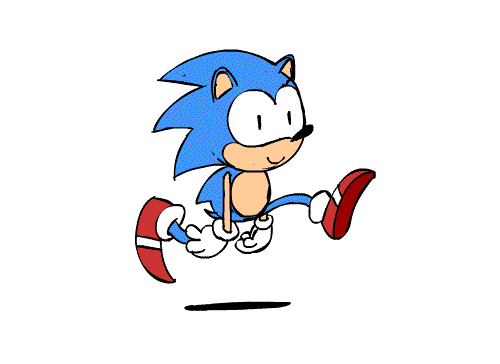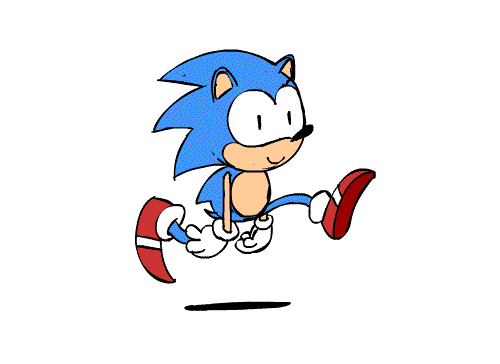 PLACE THIS ORDER OR A SIMILAR ORDER WITH US TODAY AND GET A PERFECT SCORE!!!
---