Marketing Audit on a Local Navy Recruiting District
Marketing Audit of a local Navy Recruiting District
NAME and ADDRESS of (the division of) the organization or company you have chosen to examine.
US Navy Recruiting District, Los Angeles
5051 Rodeo Road
The organization's MISSION
The mission of Navy Recruiting District Los Angeles is to recruit high quality men and women for enlisted and officer programs to meet the Navy's quantitative and program needs as specified by the Navy Personnel Command. Recruiting goals must be achieved with integrity. All personnel must be trained to accomplish these goals.
GENERAL OBJECTIVES or GOALS of the organization
Navy Recruiting District Los Angeles is tasked with recruiting between 2500 and 3000 men and women each year. Each must meet specific standards for enlistment or commissioning in the Navy.
The PRODUCTS (or services) that the organization markets or provides.
The service is to provide counseling and recruitment for the U.S. Navy.
The company's primary COMPETITORS, and a brief summary of how each competes.
The U.S. Navy competes with the other branches of the service including the U.S. Air Force, Army, Air Force, Coast Guard and Marines. The U.S. Navy centers on the message of accelerating your life to critical new goals.
Branch of Service
Unique Value Proposition
Comments
AIR FORCE the mission of Air Force Recruiting Service is to recruit quality men and women with the right skills, at the right time, in the right numbers to sustain the combat capability of America's Air Force
The Air Force stresses the ability to give high school graduates interesting jobs and the opportunity to have a college education paid for.
ARMY Army Strong Focuses on reaching the highest level of personal performance possible and uses innovative messaging and a very well designed site: http://www.goarmy.com/flindex.jsp
COAST GUARD the Shield of Freedom Focuses on a series of affirmations to underscore the need for personal service to the U.S. cause of Homeland Security. http://www.gocoastguard.com/
MARINES Semper Fidelis (Always Faithful) the best of recruitment sites, this is Flash-based and includes moving images of key moments in the Marines' history. http://www.marines.com/page/usmc.jsp?flashRedirect=true
NAVY Accelerate Your life Messaging focuses on both the technological expertise of the Navy and its opportunities for personal growth including a Life Accelerator:
http://www.navy.com/
The CUSTOMERS it serves.
In the case of the U.S. Navy the customer served is the Department of Defense, which needs recruits in all armed forces. For the U.S. Navy the need for sailors, technicians and supply chain personnel is critical for keeping supply chains moving.
SECTION 2
List your organization's main PRODUCTS (goods and/or services).
Branch of Service
Unique Value Proposition
Main Products
NAVY Accelerate Your life the desired result of the U.S. Navy's efforts at recruitment center on getting high-demand positions filled in this branch of the armed services. As can be seen from the site: http://www.navy.com/and the extensive use of Macromedia Flash programming, there is a strong focus on enticing recruits for high profile, fascinating careers while stressing the need for the following difficult-to-fill positions:
Aircraft maintenance workers
Nurses and physicians
Officers in key positions as shown throughout the position planning tools
DESCRIBE in DETAIL each product/service in your table
Position
Value Proposition of the Position
Details
Aircraft maintenance workers
Opportunity to work on jets that must be kept in excellent condition as they are used on aircraft carriers
Shows many images of aircraft, aircraft carriers and the many tools available to the technicians completing the repairs. The position is shown as exciting and integral to the development of the Naval Air Command.
Nurses and physicians
Opportunity to make a difference on a floating hospital the U.S.S. Mercy.
Appeals to the motivations many nurses and physicians have for making a major difference in the lives of others; images of the U.S.S. Mercy and the roles of medical professionals on the ship and elsewhere.
Officers
The opportunity to provide leadership and assistance to those under ones' command
Shows officers in leadership positions, working to accomplish objectives and also complete critical tasks including the development of entirely new programs for accomplishing strategic objectives.
Create a PRODUCT/MARKET MATRIX by listing the various target markets down the left side of the table, and listing the product categories across the top of the table.
As the U.S. Navy focuses on recruiting from three distinct and different markets to fill positions of enlisted, officer, and re-enlisting Navy veterans.
Markets
Positions
Enlisted
Officer
Re-enlisting veterans
Focus is on getting recruits from high school signed up and through training, giving them the choice of which specific area of expertise they want to focus on.
Relies on creating opportunities for college students to gain useful help in completing their degrees while enlisting in the Navy. This includes financial assistance.
For college graduates, the orientation of this part of the site is on giving this segment of the recruitment base an opportunity for professional growth and the opportunity to quickly accomplish career goals.
For those veterans who left the military to gain a college education and re-entered the service, there are career paths and the re-listing of benefits as well.
Professional including Physicians
For high-need positions of nurses and physicians, there are quick on-ramping processes in place to get these highly valuable recruits into positions of contributing rapidly. The highest sign-on bonuses in the entire military are for these positions.
A smaller and less-promoted program is also available for those that left the U.S. Navy and have earned nursling or medical degrees and look to use their expertise in assisting on ships and in naval hospitals.
Does the product (goods and/or services) line meet the DEMANDS of the MARKET?
The positions or markets are aligned with the specific markets very well, and there are many incentives in place to recruit those in the greatest demand throughout the U.S. Navy. These specifically include those in nursing and medical fields, as there is an acute shortage in all armed forces in these expertise areas.
To be complete, also address SUPPORT SERVICES (extra services in support of a product category, such as gift-wrapping or delivery) needed for each target market, and/or for each product/service category. Again, a table is a great way to present this information.
Markets
Support Services
Enlisted
Officer
Re-enlisting veterans
High School
Support for Life Planning in the form for the Life Accelerator, an innovative approach to illustrating how a commitment to the U.S. Navy right out of school can yield significant value.
As with High School, the use of the Life Accelerator can give college students a sense of how they can attain their personal goals with the U.S. Navy.
The recruiting strategies of recent college graduates who may have young families are given a wealth of benefits including healthcare, sea pay, and many other benefits aimed at giving young families stability.
Same as the new college graduate benefits in addition to the offer of having seniority re-instated when reenlistment is completed.
Professional including Physicians
Extensive financing support for paying for nursing and medical source; high end signing bonuses (over $10K) and annual bonuses over $35K for the most in-demand physician disciplines.
The same benefits and accelerated signing and yearly bonuses for service in addition to having seniority re-instated when reenlistment is completed.
Within each product/service category, should any products (goods and/or services be PHASED OUT?
None of these products or service areas can or should be phased out due to the acute need of each of these specific support and recruit segmentation requirements. In fact each specific area needs to be augmented for the U.S. Navy to accomplish its recruitment objectives.
Should any products/services be ADDED? Again you may suggest additions within a product/service category, or the addition of a category itself.
There needs to be a greater level of service specifically offered to the college graduates in the area of stressing the ability to quickly gain a graduate degree quickly and at no cost due to their service in the U.S. Navy. There also needs to be a stronger focus on life planning tools for all re-enlisting members of this armed service. Finally the many benefits for families need to be more clearly communicate and a Family Accelerator also needs to be created to guide enlisted and officer-level members of this armed service to gain the maximum benefits from this branch of the service.
What is the GENERAL CONDITION of each product (good and/or service) and the product (goods and/or services) mix as a whole? Overall, DO THEY HAVE a GOOD PRODUCT MIX? Do they have competitive advantage?
The U.S. Navy has an excellent mix of positions and services for the specific markets of recruits they are looking to enlist in their branch of the service. The general condition of each product or service is quite unique and focuses on the long-range perspective of having a life plan. The Life Accelerator is an excellent tool to show recruits the long-range implications of their commitment to the U.S. Navy, and could be augmented to also include families as well.
Overall, the U.S. Navy has an excellent product mix as they are working to attract, recruit and retain key members of each position segment they have. The recruitment of the most highly skilled areas including nurses and physicians is the most pressing and requires the greatest level of consultation and one-on-one recruiting effort. The recruitment of Naval physicians is a critical need; it's clear from its position on the website and often there are face-to-face discussions and recruitment efforts on the part of the U.S. Navy to gain physicians directly into their branch of the service.
SECTION 3
How is the product (good and/or service) of the organization you are auditing, currently distributed?
The U.S. Navy distributes it current set of recruitment offices throughout 26 American cities, which are accessible from the following Website: http://www.cnrc.navy.mil/.The focus of each of the 26 city sites is on tailoring the recruitment process to regionalized needs by each market on the one hand and each position opening on the other. The U.S. Navy's approach to appealing to recent high school and college graduates through the sponsoring of NASCAR events and a car are cases in point. Overall the messaging looks to provide a sense of being in tune with current interests and needs of the recruitment base.
Are there VARIATIONS in distribution/delivery by TARGET MARKET?
As can be seen from the U.S. Navy recruitment website mentioned in the previous response, there is a wide variation in the approach taken in terms of creating a messaging specific to one geographic region over another. The critical requirements of high school graduates, college graduates, and professionals are center on concerns over having a future after committing to service with the U.S. Navy. While the Life Accelerator is a first step, there is also the need for specific microsites (small websites) for each of these specific markets to guide them further in their commitment to join the U.S. Navy.
There is also the critical need for tailoring an event-driven strategy specifically aimed at the high school graduate segment, including sponsoring extreme sports competitions and even band concerts. The U.S. Navy needs to show they are in step with the interests and needs of the high school age recruits first and foremost, as this is the largest potential market to recruit from. Event-driven marketing is critical in this segment as the members of this market are less inclined to believe traditional advertising vehicles including television and print advertising. Blogging of the U.S. Navy enlisted experience is also very critical for this segment; they need to hear the voice of the actual recruit and see if they like it or not.
How all this specifically relates to distribution/delivery by segment from the high school market of recruits is that the U.S. Navy needs to appear relevant and in their frame of reference overall. That's why events, from extreme sports to the sponsoring music events, to focusing on blogging by recruits of comparable age all are critical.
This same approach of matching the specific media uses and interests of the college graduates being recruited and the professionals also needs to be relied on to stay relevant to the markets being recruited from. For college graduates the opportunity to quickly gain managerial experience and training, and have an opportunity to learn leadership in a challenging position needs to be stressed more, and again, the use of blogs to communicate the immediacy and intensity of the challenges is critical. For college graduates to forsake a career in private industry for a commitment to the U.S. Navy clearly the excitement, continued education and focus on-the-job training in management and leadership, and the continual need to force oneself to improve all need to be communicated from a first-person perspective. This is in essence an alternative channel; it is the distribution of the most critical information any new college-age recruit could need, and that is the actual experiences of the recruits from their age and educational level discussing what day-to-day life is like.
The most markedly different variation in distribution or delivery will specifically be in the area of recruiting highly skilled professionals including nurses and physicians. In the case of these professionals, the intensive use of face-to-face meetings and consultation sessions is going to be the most effective. Many of these health professionals specifically have joined the healthcare profession to serve others and already have an altruistic and service-focused approach to their lives and the mission they are on at a personal level. Through the one-on-one and face-to-face discussions the opportunity to align these personal visions with the needs of the U.S. Navy in key healthcare profession areas will be critical. The high-touch model for this third group of professionals is critical for the success of recruiting in this highly prized skill segment.
Are there any ALTERNATIVE METHODS of DISTRIBUTION that would result in more service or less cost?
There are a multitude of distribution methods for recruitment that will result in greater service at much lower cost, and these include the following:
Applying guided selling technology for acquiring high-tech products on the Internet to the selection of career paths and positions in the U.S. Navy. This specific approach to applying a constraint-based technology that would allow recruits to selectively choose their interests and strengths then have the guided selling system (converted to a guided recruit system) provide a series of options for careers and positions could be an invaluable recruitment and planning tool. (Guided Selling, 2001) describes these functional requirements of guided selling as they relate to products, yet they could just as easily be aligned with assisting recruits define their U.S. Navy career objective and aspirations.
More aggressive of recruiting bonuses for those already in the U.S. Navy getting their friends to also sign up. Offering $5,000 as a finders' reward for each recruit that makes it through basic training to a person who recruits them would be effective in getting friends and acquaintances to recommend and help recruit.
U.S. Navy for the Day Program. This would be a program for high school seniors close to graduation having an opportunity to sepdn the day on a Navy ship, experiencing what life is like on a daily basis. The Dependents' Day Program is a comparable program, yet the U.S. Navy for the Day Program would be much more informative, with a thorough review of all ships' operations including armament, navigation, and propulsion systems.
How does your organization give adequate SERVICE to CUSTOMERS through these channels?
The service to customers through existing channels is sufficient; yet could be much more effective when infused with more non-traditional forms of communication into each of these specific recruiting markets. The critical issue of the entire approach of service to customers in each of these channels is the need for appearing as relevant as possible to them.
It needs to be a very urgent, very intense focus on the part of the U.S. Navy to specifically focus on these elements of how to gain and stay relevant for the specific segments of high school, college and professional recruit segments. As has been shown in this audit, each of these segments has a dramatically different set of needs in order to appeal to them. The focus on relevancy and intensity are critical, hence the focus on extreme sports events, sponsoring new bands, and sponsoring bloggers in each of the specific areas of the U.S. Navy are critical. So the bottom line is that while the U.S. Navy does deliver adequate service to customers today in recruiting in the three dominant segments included in this audit, they could be doing much more in order to attain best practices. What is curiously missing as well is the opportunity to travel globally and learn firsthand about globalization as Friedman (2005) specifically discusses in his book. The opportunity to view the more extreme spots in the world isn't even mentioned but would surely appeal to much high school age graduates for example.
SECTION 4
Promotion & Personal Selling
Describe the SALES FORCE for the organization you are auditing.
The sales force is actually a group of Navy recruitment officers and enlisted men and women who staff the center mentioned at the beginning of this audit. Their roles vary, with several of them focused on assisting high school graduates with decisions on which area of the Navy to enlist into, and the more senior members of the recruitment staff working with local high schools, universities, and also youth groups, where the recruitment officers give overviews of what life is like in the U.S. Navy. The senior officers also have an abundance of materials and experience in working with parents who have high school age students interested in enlisting in the Navy. There are over a dozen officers and enlisted persons working in a recruitment development capacity in this center.
What is the ORGANIZATION of the sales force (by territory, market, product?
The recruitment staff is organized regionally with all members of the office visited representing the broader metro region. Within the recruiting office, there are also breakdowns by suburban and urban areas, which give each of the recruitment officers a specific area to focus on for their recruitment development efforts.
What is the MORALE, EFFECTIVENESS, and ABILITY of the sales force?
First, in interviewing each member of the recruitment team for this audit, all were very positive and morale is very high. Each specifically sees themselves as delivering an exceptional opportunity for personal advancement and growth for all the new recruits coming in. Morale is strong that the majority of the officers had been recruited in these same location years before and they felt so strongly about the benefits of being in the U.S. Navy they asked to be at this specific location.
In terms of effectiveness and ability, it is clear why the U.S. Navy has chosen these specific individuals for recruitment. All have excellent communications skills and ebullient, positive personalities. They are all effective at communicating not only their own ideas but also the values of the U.S. Navy and what these values have translated to in terms of lifetime benefit to them.
Admittedly the current national opinion of the war in Iraq was a concern and when asked how they overcame this objection, each said that of all places to be in a conflict, a ship is the safest as it is protected both under the sea by submarines and overhead by aircraft. While they say the Navy prizes courage, the role of ships in conflict is support and strategic planning. They handled this objection as if this question had come up over the last few years in every interview.
What is the TRAINING the sales force receives?
The U.S. Navy offers a series of public relations courses and recruitment strategy sessions to assist these officers and enlisted personnel in presenting the value proposition of the U.S. Navy.
What are the INCENTIVES that the sales force can earn?
There are financial incentives and bonuses possible for each member of the recruitment staff, and this is considered part of every staff members' compensation program and is therefore kept confidential. There have been periods of time when the U.S. Navy wanted to gain a high number of new recruits in college, specifically in engineering disciplines and there is typically a $1,000 per recruit signed for officers able to recruit these higher-skilled college graduates into the Navy.
What are the procedures used to EVALUATE PERFORMANCE?
It is a very quantitatively focused office, with charts and scorecards that specifically list the activity and signed recruits by segment defined in this paper, trending the data on a monthly basis. There are also charts and graphs that show the goals for the month, quarter, and year. The national goal is also shown, and there are graphic showing the bonuses for past recruitment drives for engineering-educated college graduates, and also one for recruiting nurses that promises the incoming nurse recruit a $10,000 signing bonus. There is also a very professional looking poster that shows a physician being interviewed for a Naval physician role including action pictures of working on the U.S.S. Mercy, the Navy's hospital ship. As this specific recruitment center is in a highly populated area that includes both universities and high schools there are also intensive planning tables and Gantt charts showing when each recruiter will be visiting each specific school and university. There is also a table on the whiteboard that5 shows the specific recruitment results from the past year by event. In summary the entire backroom has many metrics of performance – measures of recruiting performance by segment and class of recruit. It is not unlike many other sales-driven cultures in companies, all based on results and figures of performance. One of the recruiting officers also completed an overview of a dashboard on the U.S. Naval Recruiting Command Intranet site. This is a very metrically driven culture and it is reflected in all areas of the organization.
Advertising
What are the ADVERTISING OBJECTIVES of the organization you are auditing?
The following are the key advertising objectives of the U.S. Navy Recruitment Command, specifically in the region audited:
Illustrate that the U.S. Navy has many programs and opportunities for high school graduates, college graduates, and professionals to get valuable life experience from their time devoted to the U.S. Navy.
Through the use of the Life Accelerator show the far-reaching opportunities the U.S. Navy offers for personal growth and career accomplishment.
Illustrate through a series of online and offline communications channels that the U.S. Navy know how to communicate with intensity and relevancy to key members of each target market.
Are the advertising MESSAGES EFFECTIVE?
Overall, the advertising is very effective and stresses the value of the individual as part of a broader team. As Judd (1987) specifically points out in their extensive research, the need for accomplishing this in every advertising effort is critical for its success. In this respect the U.S. Naval Recruitment Command accomplishes the stated objectives.
Are its advertising THEMES, GRAPHICS, and COPY EFFECTIVE?
Yes, they are very well aligned with the areas of interest and attention within each of the three dominant segments targeted for recruitment including high school, college, and professional segments. The themes of life commitment and its value to the U.S. Navy pervade the website, materials in the recruitment office, and the discussions with the recruitment officers spoken with. The graphics and copy are also consistent with both the goal of stating with intensity the needs of the target markets and also align well with the overall unmet needs of each segment.
What advertising MEDIA are used?
The U.S. Navy is relying on a variety of media for communicating with their three dominant customer groups. These media include the following:
Extensive website both at the national and local level, with the national website having the Life Accelerator and the extensive use of graphics to get the largest segment of recruits, those in high school, interested in the site.
Intensive use of printed materials and DVDs that show what life is like within the U.S. Navy both onboard a ship but also working in one of the many centers throughout the country that supports Naval logistics.
Use of multimedia presentations within the recruiting office and DVDs that show the many aspects of working for the U.S. Navy.
Introductory efforts to create more interactive websites that illustrate what day-to-day life is like on different assignments and the rewards of a career in the U.S. Navy.
Public Relations (which includes publicity)
What is the organization's PUBLIC RELATIONS PROGRAM?
The U.S. Navy specifically focuses on a public relations program that looks to gain insights from the recruits from all segments, spending more time on face-to-face interviews and in-depth discussions for this research over en masses surveys. In this respect the U.S. Navy is comparable to the work completed by Johansson and Nonaka (1987) in their definition of how Japanese high-tech manufacturers rely more on personal testimonials and less on massive sets of statistics. This is a best practice the U.S. Navy relies on extensively for their program feedback.
Sales Promotion
What SALES PROMOTIONS are used by the organization?
As has been described throughout this paper, there are specific promotions and incentives for the recruiters to get high-demand recruits signed up, which include engineering school graduate students, nur5ses, and physicians. These promotions are for the most part confidential as they are part of the recruitment centers' staff compensation programs.
SECTION 5
For the organization you are auditing, how are PRICES SET?
As this is a recruitment center there is no pricing; the price in fact is the commitment of a recruit to spend four years with the U.S. Navy. As this is a major shift in a person's life the persuasive ability of the recruiters is critical.
Would DEMAND be higher or lower prices if prices are raised or lowered?
This does not apply; demand is not inelastic or elastic. It is more of a function of the value of the experience presented by the recruiters.
Does the organization you are auditing use TEMPORARY PRICE PROMOTIONS and, if so, how effective are they?
No, there are no temporary price promotions as the recruits do not "pay" for joining the U.S. Navy. Instead there are recruitment bonuses for the specific recruiters to get highly prized recruits to sign up.
References
Friedman (2005) – Thomas R. Friedman, author. The World is Flat. Farrar, Straus, and Giroux. New York, NY. Published 2005
Guided Selling (2001) – Defining your direction in guided selling AMR Research Report. November 1, 2001. Retrieved from the Internet on June 3rd, 2007 at http://www.lwcresearch.com/filesfordownloads/DefiningYourDirectioninGuidedSellin.pdf
Judd (1987). "Differentiate With the 5th P: People," Industrial Marketing Management, Vol. 16 (1987), pp. 241-247.
Johansson and Nonaka (1987). Johnny K. Johansson and Ikujuro Nonaka. Market Research the Japanese Way. Harvard Business Review. May – June, 1987. Pg. 34-45.
---
Are you busy and do not have time to handle your assignment? Are you scared that your paper will not make the grade? Do you have responsibilities that may hinder you from turning in your assignment on time? Are you tired and can barely handle your assignment? Are your grades inconsistent?
Whichever your reason is, it is valid! You can get professional academic help from our service at affordable rates. We have a team of professional academic writers who can handle all your assignments.
Plagiarism free papers
Timely delivery
Any deadline
Skilled, Experienced Native English Writers
Subject-relevant academic writer
Adherence to paper instructions
Ability to tackle bulk assignments
Reasonable prices
24/7 Customer Support
Get superb grades consistently
Online Academic Help With Different Subjects
Literature
Students barely have time to read. We got you! Have your literature essay or book review written without having the hassle of reading the book. You can get your literature paper custom-written for you by our literature specialists.
Finance
Do you struggle with finance? No need to torture yourself if finance is not your cup of tea. You can order your finance paper from our academic writing service and get 100% original work from competent finance experts.
Computer science
Computer science is a tough subject. Fortunately, our computer science experts are up to the match. No need to stress and have sleepless nights. Our academic writers will tackle all your computer science assignments and deliver them on time. Let us handle all your python, java, ruby, JavaScript, php , C+ assignments!
Psychology
While psychology may be an interesting subject, you may lack sufficient time to handle your assignments. Don't despair; by using our academic writing service, you can be assured of perfect grades. Moreover, your grades will be consistent.
Engineering
Engineering is quite a demanding subject. Students face a lot of pressure and barely have enough time to do what they love to do. Our academic writing service got you covered! Our engineering specialists follow the paper instructions and ensure timely delivery of the paper.
Nursing
In the nursing course, you may have difficulties with literature reviews, annotated bibliographies, critical essays, and other assignments. Our nursing assignment writers will offer you professional nursing paper help at low prices.
Sociology
Truth be told, sociology papers can be quite exhausting. Our academic writing service relieves you of fatigue, pressure, and stress. You can relax and have peace of mind as our academic writers handle your sociology assignment.
Business
We take pride in having some of the best business writers in the industry. Our business writers have a lot of experience in the field. They are reliable, and you can be assured of a high-grade paper. They are able to handle business papers of any subject, length, deadline, and difficulty!
Statistics
We boast of having some of the most experienced statistics experts in the industry. Our statistics experts have diverse skills, expertise, and knowledge to handle any kind of assignment. They have access to all kinds of software to get your assignment done.
Law
Writing a law essay may prove to be an insurmountable obstacle, especially when you need to know the peculiarities of the legislative framework. Take advantage of our top-notch law specialists and get superb grades and 100% satisfaction.
What discipline/subjects do you deal in?
We have highlighted some of the most popular subjects we handle above. Those are just a tip of the iceberg. We deal in all academic disciplines since our writers are as diverse. They have been drawn from across all disciplines, and orders are assigned to those writers believed to be the best in the field. In a nutshell, there is no task we cannot handle; all you need to do is place your order with us. As long as your instructions are clear, just trust we shall deliver irrespective of the discipline.
Are your writers competent enough to handle my paper?
Our essay writers are graduates with bachelor's, masters, Ph.D., and doctorate degrees in various subjects. The minimum requirement to be an essay writer with our essay writing service is to have a college degree. All our academic writers have a minimum of two years of academic writing. We have a stringent recruitment process to ensure that we get only the most competent essay writers in the industry. We also ensure that the writers are handsomely compensated for their value. The majority of our writers are native English speakers. As such, the fluency of language and grammar is impeccable.
What if I don't like the paper?
There is a very low likelihood that you won't like the paper.
Reasons being:
When assigning your order, we match the paper's discipline with the writer's field/specialization. Since all our writers are graduates, we match the paper's subject with the field the writer studied. For instance, if it's a nursing paper, only a nursing graduate and writer will handle it. Furthermore, all our writers have academic writing experience and top-notch research skills.
We have a quality assurance that reviews the paper before it gets to you. As such, we ensure that you get a paper that meets the required standard and will most definitely make the grade.
In the event that you don't like your paper:
The writer will revise the paper up to your pleasing. You have unlimited revisions. You simply need to highlight what specifically you don't like about the paper, and the writer will make the amendments. The paper will be revised until you are satisfied. Revisions are free of charge
We will have a different writer write the paper from scratch.
Last resort, if the above does not work, we will refund your money.
Will the professor find out I didn't write the paper myself?
Not at all. All papers are written from scratch. There is no way your tutor or instructor will realize that you did not write the paper yourself. In fact, we recommend using our assignment help services for consistent results.
What if the paper is plagiarized?
We check all papers for plagiarism before we submit them. We use powerful plagiarism checking software such as SafeAssign, LopesWrite, and Turnitin. We also upload the plagiarism report so that you can review it. We understand that plagiarism is academic suicide. We would not take the risk of submitting plagiarized work and jeopardize your academic journey. Furthermore, we do not sell or use prewritten papers, and each paper is written from scratch.
When will I get my paper?
You determine when you get the paper by setting the deadline when placing the order. All papers are delivered within the deadline. We are well aware that we operate in a time-sensitive industry. As such, we have laid out strategies to ensure that the client receives the paper on time and they never miss the deadline. We understand that papers that are submitted late have some points deducted. We do not want you to miss any points due to late submission. We work on beating deadlines by huge margins in order to ensure that you have ample time to review the paper before you submit it.
Will anyone find out that I used your services?
We have a privacy and confidentiality policy that guides our work. We NEVER share any customer information with third parties. Noone will ever know that you used our assignment help services. It's only between you and us. We are bound by our policies to protect the customer's identity and information. All your information, such as your names, phone number, email, order information, and so on, are protected. We have robust security systems that ensure that your data is protected. Hacking our systems is close to impossible, and it has never happened.
How our Assignment  Help Service Works
You fill all the paper instructions in the order form. Make sure you include all the helpful materials so that our academic writers can deliver the perfect paper. It will also help to eliminate unnecessary revisions.
2.      Pay for the order
Proceed to pay for the paper so that it can be assigned to one of our expert academic writers. The paper subject is matched with the writer's area of specialization.
3.      Track the progress
You communicate with the writer and know about the progress of the paper. The client can ask the writer for drafts of the paper. The client can upload extra material and include additional instructions from the lecturer. Receive a paper.
4.      Download the paper
The paper is sent to your email and uploaded to your personal account. You also get a plagiarism report attached to your paper.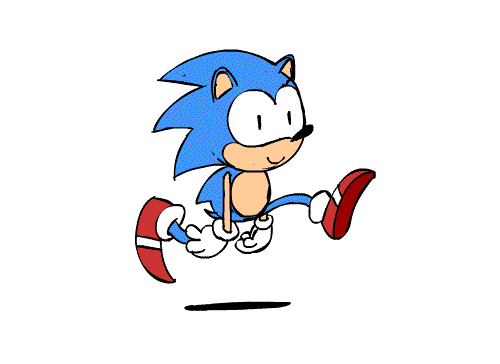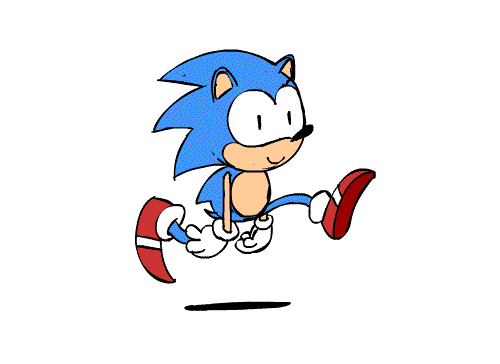 PLACE THIS ORDER OR A SIMILAR ORDER WITH US TODAY AND GET A PERFECT SCORE!!!
---