Marketing Plan for Carnival Cruise Line
Carnival Corporation (NYS: CCL), which is formally known as Carnival Cruise Line, operates the largest cruise line in the leisure cruise industry and the world. Carnival Cruise Line was founded in 1972 by a Jewish immigrant Ted Arison and today is today managed by his son, Mickey Arison. Carnival continues to be the most aggressive marketer and industry consolidator of the travel cruise industry with eleven brands supported through multiple acquisitions over the last twenty years. As of today, the company operates 97 cruise ships with passenger capacity of 180,746 distributed across its range of eleven brands that operate in North America, Europe, Australia, New Zealand, Asia and South America. Carnival's cruise brands include the following; Carnival Cruise Lines, Princess Cruises, Costa Cruises, Holland America Line, P&O Cruises, AIDA Cruises, Cunard Line, Ibero Cruises, Ocean Village, P&O Cruises Australia and The Yachts of Seabourn. Carnival also owns two of the more dominant cruse operations companies in the Alaska and Yukon Territory of Canada, Holland America Tours and Princess Tours. As of the close of their latest fiscal year, Carnival reported $13.1B in revenues and $2.1B in Net Income. For an analysis of the company's financial performance using five years of income statement data, please see Table 1: Carnival Corp. (NYS: CCL) Income Statement Analysis. What is remarkable about this company is that it has continued to attain profitability even in the midst of a global economic recession. For an analysis of their key financial ratios, please see Table 2: Carnival Corp. (NYS: CCL) Ratio Analysis. This analysis indicates that Return on Assets (ROA) continues to flat line and gradually drop over the last five years, and Sales-Per-Employee over the last two years has seen a gradual drop. These indicate that greater efficiencies are needed within operations to increase the Return on Assets (ROA) and also more eclectic and higher-margin excursions and tours for clients to increase Revenue-Per-Employee. These are concerns that need to drive the development of an effective marketing plan that will increase asset utilization efficiency and higher profitability at the same time.
Carnival is the current leader in the cruise industry, enjoying a market share exceeding 50% with numerous growth opportunities and continued expansion anticipated. The company is ideally positioned to continue dominating cruise vacations, and the shifting demographics of baby boomers over 50 who have higher discretionary incomes also is proving to be a powerful catalyst for future growth. The global economy has been struggling for nearly two years but Carnival customers have continued to cruise. After a dip in revenues in 2008, increased travel volume (and cruise purchases) are anticipated for the next two years. Carnival has four new ships on order. They will be joining the fleet in 2013 and 2014. Carnival is developing plans to expand its international offerings, particularly in Asia. Carnival's market position of its Fun Ships at the low-end of the market has led academic researchers to calling it the "Wal-Mart" of cruising (Kwortnik, 2006) which other researchers contend does not have an entirely positive connotation (Dev, 2006). Carnival plays fast and loose with specials and pricing programs at the low-end of their Fun Ships line and this has connoted, perhaps at times unjustifiably, that the quality of these cruises is not as exceptional as they could be. The price-quality relationships in services offerings are often seen as a viable perceptual cue by customers of the value that a service delivers over time (Boyle, Lathrop, 2009). As a result, at the low-end of the Carnival market, the company enjoys elasticity of demand based on aggressive pricing and exceptionally high sales rates even in the midst of a recession, yet also battles price erosion and a negative connotation to their brand (Dev, 2006).
Carnival needs to create a unified marketing strategy that integrates the strongest and most relevant benefits and positioning factors of each of the eleven brands provide, while also alleviating the reputation of being cheap in terms of quality at the low-end of their product line. There is a difference between cheap and low-cost yet high quality (Boyle, Lathrop, 2009). Carnival, through an integrated marketing communications strategy, needs to strike that balance and drive up the occupancy of their cruises to increase profitability and greater returns on their assets.
There are however many challenges to attaining this strategy goals. First, there is the continual factors of a global economic slowdown, increasing labor costs, the instability of fuel costs, and the threat of terrorism and piracy. There is also the threat of new environmental regulations and tax implications in the nations they have operations bases in. Carnival's main objective is to attain greater market share, both by encouraging and evangelizing cruising as a viable vacation alternative, and through marketing strategies and the use of analytics, raid their competitor's customer bases for the most profitable customers immediately. Striking a balance between sustainability and green or eco-tourism on the one hand and highly unique, tailored travel programs on the other. Carnival is successful in a down economy because it is slowly embracing the concept of first creating an experience for the cruising customer and enriching it with unique excursions and opportunities to add to the experience as the customer chooses either on the ship or previously while planning the cruise (Vogel, 2009). The combining of unique experiences that are authentic creates a very strong marketing message for anyone selling into the baby boomer market (Hudson, 2010). For Carnival, they need to strike a balance between the breadth and variety of shore excursions which according to the 2009 annual report, generate 34% of company profits (Carnival, 2009) while at the same time working to ensure these experiences are highly authentic and real is critical to their future success. To attain these objectives, Carnival has taken a multifaceted approach which includes increased the engagement of employees in planning future product development. Brainstorming and Voice of the Cruiser (Carnival, 2009) programs have also been put into place to better understand the needs of customers. With the global economy showing signs of rejuvenation, Carnival is well positioned to take advantage of emerging growth that will be fueled by the demographic shift to more affluent baby boomers taking vacations and experimenting with cruising, often for the first time. Carnival continues to be one of the most evangelistic companies in this industry, seeing a definite correlation of their ongoing marketing efforts to the results achieved with attracting couples and families who have never been on a cruise before (Carnival, 2009).
Situation Analysis
An assessment of Carnivals internal environment, customer environment, and external environment are all addressed in this section of the marketing plan. The internal environment specifically concentrates on a review of current goals and objectives, marketing strategy and performance, organizational resources assessment and a review of the cultural and structural issues of Carnival today. The customer environment and external environment included the competitive landscape, economic growth and stability, political trends and socio-cultural trends are also included in this section.
Internal Environment
Carnival's eleven brands each have different goals and objectives as each has a significantly different brand image and experience they are marketing (Kwortnik, 2006). The flagship brand, Carnival Cruise Lines, is oriented more towards price-conscious consumers and seeks to create an experience of affordable luxury. The second, Princess Cruises, is designed more for the mainstream demographics of 34- to 45-year-olds who view cruising as a viable vacation alternative. This specific brand has also been very successful with the 45 — 55 age demographic with their offerings of cruises to Alaska and throughout the Pacific Northwest. Carnival acquired Costa Cruises earlier in their history to gain greater market share in Mediterranean and Caribbean ports that could accommodate smaller ships. Costa has an excellent reputation as a cruise operator serving the smaller ports of these regions and has created a unique sailing experience that appeals to younger consumers new to cruising (Dev, 2006). The next brand is unique and differentiated by its strong market share in the Pacific Northwest, Alaska and European cruise markets. Holland America is considered a premium brand in the Carnival product portfolio and as a result caters older, more affluent customers, the majority of which are over 50. The focus one educational and insightful tours and excursions with little if any physical exertion is the focus of the Holland America brand, which has high level of loyalty in its core markets. P&O Cruises, AIDA Cruises, and the Cunard Line all are mainstream brands that concentrate on the core demographic segments of the market (Dev, 2006). Since acquiring each of these, Carnival has created a unique geographic and experience-based marketing position for each of these brads. This is an area of the product strategy that illustrates how an integrated marketing communications strategy is needed for more effectively coordinating marketing strategies across all brands. Ibero was formed in 2007 through a joint venture of Carnival and Orizonia Corporation. Ibero serves the Spanish markets throughout the Mediterranean and South America, and operates four ships. Ocean Village is UK-based and is uses the differentiated experience of offering families the opportunity to define their own cruise itinerary (Kwortnik, 2006). There is freedom as to when passengers will eat, what they choose to participate in, and the concept focuses on breaking out of the mold of highly predictable and regimented cruise programs. The two remaining brands, P&O Cruises Australia and the Yachts of Seabourn, each have highly differentiated experiences they market as well. The P&O Cruises Australia concentrates on the natural wonders of that region of the world and bringing Australian hospitality to the cruise experience. The Yachts of Seabourn are the high-end, luxury line from Carnival and have catered to the top 1% of incomes worldwide as a viable cruise vacation option, and as a result are often perceived as a completely different company (Dev, 2006).
The organizational structure to support these brands is decentralized (Kwortnik, 2006) and concentrates on brand-level visibility into selling, profits and market share performance. The eleven brands' internal cultures vary in terms of their adoption and use of metrics to manage their businesses, with the European brands being more focused on quantifying performance (Vogel, 2009) yet all do use a series of benchmarks and scorecards to evaluate progress towards marketing and selling objectives. Each brand also has daily overview of revenue generated on each line of excursions and onboard ship programs (Prosser, Leisen, 2003) which for Carnival is approximately 34% of all profits in 2009 (Carnival, 2009).
The Customer Environment
The approaches to customer segmentation strategy vary significantly across the spectrum of eleven Carnival brands, from the high-end Yachts of Seaborne that use advertising to connote a nearly chartered cruising experience to the use of price discounting for the Carnival Fun Ships (Kwortnik, 2006). The company executives have often mentioned to the press and financial analysts that the core demographic of 50+ customers are the most loyal yet also the most demanding in terms of an eclectic series of excursions and entertainment options (Ward, 2008). The prime demographic of Carnival are baby boomers, and the income levels that many members of this demographic ensure enough disposable income to finance a seven to ten day cruise and spending on excursions and add-on programs (Hudson, 2010). The low-end Carnival Fun Ships anchor the youngest demographic segment that the company sells into with cruise packages and excursions. This segment of the company's customer base has the highest expectations for unique and varied experiences with shore excursions and programs at a low price (Prosser, Leisen, 2003). The younger groups of customers up to those in the 35- to 45-year-old age segment are the most prevalent in the Carnival customer base, but nearly as profitable as the 50+ baby boomer segment (Dev, 2006). Compounding Carnival's challenges in this market are the very youth-oriented mindset in the European market and the focus on experiences and adventure over luxury and predictability (Vogel, 2009). Despite the luxury that baby boomers expect, the direction of the broader market is focused more on eco-friendly cruising that low carbon footprint ships that leave virtually no trace on the environment. The psychographics of the younger, more affluent cruising population is re-ordering the priorities of each aspect of cruise marketing and program development (Dev, 2006). The early adopter aspects of cruise programs and excursions need to also be effectively marketed to the baby boomer, using the appeal of youth and vitality. Often the most profitable segments of the cruise industry, those above 50, have significantly less energy or willingness to try new excursions. The challenge for Carnival is to position the more profitable excursions and entire cruise programs to appeal to baby boomers while the company uses these strategies to attract me customers. In this sense, the marketing for Carnival is being pulled in two separate directions at once. One the one hand the need for creating a series of programs that will appeal to the younger, more environmentally focused and aware customers while also marketing the concept of vitality to the older, more affluent baby boomer segment is critical to the long-term success of the company.
The External Environment
The rising price of oil, subprime mortgage meltdown and global economic recession have made the last three years of the cruise industry very challenging from a profitability standpoint (Ward, 2008). Making these conditions even more challenging has been the fact that demographics continue to shift, unabated, between the most popular cruise segment of 35- to 45-year-olds and the most profitable, those 50 and above. If the economic challenges were not enough, Carnival and its competitors in the cruise industry continue to face extensive new tax regulations globally in each of the countries they choose to base operations in, with taxes being particularly high in Europe (Vogel, 2009). The environmental regulations that the company is facing globally will eventually force them to report their carbon footprint and emissions over time (Rivas, 2009). Combining the effects of the global economic environment and increased costs of compliance to tax regulations and environmental standards create one of the most challenging environments for Carnival in decades (Ward, 2008).
In contrast to the constraints that Carnival and all members of the cruise industry face, they also have exceptional opportunities based on the rapidly changing technological landscape that they can capitalize on with greater services (Polikarpov, 2009). Despite the perception that curse passengers want to disconnect digitally from their lives, there are very large, highly profitable market segments that concentrate on staying always connected, whether that be through Wi-Fi on their phones to the use of 3G wireless tablets like the Apple iPad or laptops (Dev, 2006). Traditional cruise customers however see digital access onboard as an intrusion to their lives and a distraction, while the perception is markedly different for younger, more connected and social network-active cruise passengers (Polikarpov, 2009). Carnival will need to tread a fine line in this area as well, as they seek to capture a greater share of market in the 35 — 45 segments while again not distancing or alienating the 50+ segments with new technology. Segmenting the use of technology and offering the opportunity to stay connected while onboard a ship cannot be done by just brand alone, it must be done by role and psychographics of each audience onboard a given ship, taking into account the expectations the brands connote (Dev, 2006). The external environment is forcing greater levels of segmentation and more precise definitions of key markets and audiences than has ever been the case in the past. (Kwortnik, 2006). Increasingly all cruise operators are having to take a much more focused, granular approach to defining they market segments, and within segments, by audience, often relying on psychographics and attitudinal data to assist in making the delineations (Kwortnik, 2006).
The combined effect of all these factors and the uncertainty that surround them also lead many cruise companies and providers to embrace analytics and the use of information technologies more than they ever have in the past (Boyle, Lathrop, 2009). One of the most common areas these companies concentrate on is developed a common measure of perceived service performance using the SERVQUAL standards and methodologies that are pervasively used throughout hospitality industries (Pan, Kuo, 2010). Copying with uncertainty by concentrating on analytics is the most common approach cruise companies take in anticipating and competing in their global markets. More discussion of SERVQUAL and its role in the evaluation and control aspects of this marketing plan, including its use in marketing audits will be provide at the end of this plan.
SWOT Analysis
The SWOT is a strategic planning method that is used to evaluate the strengths, weaknesses, opportunities, and threats (SWOT) of Carnival Cruise Company as a profitable business. The following defines what a SWOT analysis is.
Strengths: These are the attributes of the person or company that is helpful to achieving the objective.
Weaknesses: These are the attributes of the person or company that is harmful to achieving the objective.
Opportunities: This is the external condition or conditions that are helpful to achieving the objective.
Threats: This is the external conditions which could do damage to the objective.
Strengths
The ability to create experiential value through segmented marketing (Dev, 2006) and also define unique value propositions based on price for each of the cruise brands (Kwortnik, 2006). Carnival is a leading marketer in this industry and has as a result won many awards for their marketing programs.
Exceptional revenue stability despite an exceptionally severe global economic recession has been achieved by stabilizing key areas of the company's operations. For a five-year analysis of the company's Net Income statements see Table 1 Carnival Corp. (NYS: CCL) Income Statement Analysis in the appendix. There is also a five-year ratio analysis of the company in the appendix titled Table 2: Carnival Corp. (NYS: CCL) Ratio Analysis. The company has been profitable for the last five years despite a deep global economic recession.
The ability to translate the need customers have for unique experiences into award-winning ship and entertainment programs (Kwortnik, 2006). As a result, Carnival' award winning cruise ships gives customer validity that they are getting a good value for the money spent on a cruise. Carnival seeks to create a strong price-quality relationship for their brand in the mid-tier and high ends of the market, where pricing is often inelastic and services are more of a differentiator (Boyle, Lathrop, 2009). Based on this approach to aligning services to specific segment needs the company has been successful in winning dozens of awards. These awards include seven categories of AOL's "Cruise Critic" in the "Best in Cruising 1999" and nine platinum awards including Best Family Oriented Line and Best Bang for the Buck.
The ability to create on-ship entertainment programs that are specifically aligned to the interests of each demographic group, across all brands, is a core strength of Carnival's service development and marketing programs (Dev, 2006). The initial efforts to create programs that resonate and are of interest to 35- to 45-year-olds has been very successful in getting young families, singles and couples involved and enjoying their cruising experience. Carnival initially designed their ships to have a wide variety of activities that relied on heavy investments in assets (Carnival, 2009) including the launch of casinos, on-ship shopping centers, pools, spas, salons, weight and exercise rooms, activities, bars, lounges, and ballrooms. This intensive level of investment over the last decade is reflected in the flat to slow decline in Return on Assets (ROA) shown in the ratio analysis shown in Table 2: Carnival Corp (NYS: CCL) Ratio Analysis. This aspect of the company's operations is one of the primary catalysts for more finely-tuned programs and segment-specific activities including the development of audience-based activities based on psychographic research of younger passengers (Dev, 2006) in addition to the preferences of the 50+ set of more brand-loyal cruising customers (Hudson, 2010).
The advertising team for Carnival is doing its job well for it leads it competitors in advertising and promotion. The Carnival Cruise Line is a common name because of such advertising and promotion efforts. Customers gain trust for a name that they hear often with very little economic problems.
The company has more cruise lines and travels to more destinations than any other cruise line. Customers can choose to beautiful places like the Caribbean, Alaska, Bahamas, Mexico, Europe, Bermuda, Hawaii, Canada, Panama Canal, & more.
Carnival's itineraries run from three to sixteen days. Just enough time to relax, yet still accommodate the busy American lifestyle. Most cruising grounds are in close proximity to the United States mainland and are therefore places American families are likely to want (and to be able to afford) to go.
Carnival is a very affordable cruise line. You can purchase a three day cruise for as low as $169 (as of 7/20/2010) on up to thousands of dollars, based on what you are willing to spend. This enables even budget-minded people an opportunity to affordable entertainment.
Freestyle cruising is very popular on the Ocean Village Line and increasingly on the mid-tier brands of Carnival. This approach to cruising allows families and couples the freedom to choose their own itinerary and decide which onboard and shore-based programs they choose to participate in. The freestyle approach to cruising continues to be very popular in the first-time cruise market segments of young, economically minded travelers (Kwortnik, 2006).
Carnival concentrates on selling travel agents first and is very good at it (Kwortnik, 2006). Carnival's market research indicates this is the most effective influencer on travel decisions on many families and with many couples.
Weaknesses
Too reliant just on the North American market for the majority of revenues with well over 50% in the last five years being generated from the U.S. alone (Carnival, 2009). The company is also experiencing declining Revenue-Per-Employee and a declining Return on Assets (ROA) level of performance as well, as the financial analysis shows in the Appendices.
Customer experiences on Carnival have been mixed and as a result, service is seen as a weakness across the major8ity of brands in the company's portfolio (Kwortnik, 2006). Examples of this include being pre-charged for gratuities and the unorganized approach the company takes to embarking and disembarking the ship. Carnival has implemented personalization programs and more efficient approaches to managing logistics to try and overcome these challenges (Cherkassky, 2005), yet customer satisfaction is still mixed. The need for a more effective approach of managing and implementing service quality measures, including the use of SERVQUAL (Pan, Kuo, 2010) is needed.
There are only so many ports that Carnival can go to, which are also visited by other cruise liners. Unfortunately, port choice is limited. This may cause problems by too many cruises unloading at the same port and overcrowding ports with tourists. This may also cause the problem of ships being delayed while it waits for another ship to unload or depart the port.
Opportunities
Significant upside potential exists in Spain, Portugal and throughout the Spanish-speaking areas of the Mediterranean, which was the primary motivation for purchasing Ibero Cruises. The market for cruises throughout Europe is nascent yet growing and shows signs of tracking to the volume levels of the U.S., where 3% of the entire population has taken a cruise (Vogel, 2009). The company plans to station their newest fleet in Europe, Carnival Magic, to be completed and operational by June 2011 (Carnival, 2009).
The burgeoning Chinese and Asian markets are of particular interest to Carnival, as they research opportunities to create cruises in these core markets (Carnival, 2009). Carnival's senior management and tour planners hope the Great Wall of China, the uniqueness and colorful culture of Bangkok, and the expansion of the Shanghai economy as a global trading center will together entice travels to take cruises to these destinations. this continent's attractions capture the imagination of so many cruisers. Today the company is concentrating on key ports in China including Shanghai; Bangkok, Thailand; Hong Kong; Japan; Australia; South Korea; Vietnam; and Singapore.
The demographics of the U.S. And Europe favor the rapid expansion of the core business models that Carnival is based on (Hudson, 2010). The growing base of potential cruise customers in the 45 to 50+ age range, the increasing levels of incomes in the 25 — 34 and 35 — 45 segments also are fueling the growth of the global cruising market. Lifecycle marketing works to the advantage of Carnival, as they can sell the low-end cruises to the younger, less affluent consumers while selling the most expensive package programs to young families and those families wealthy enough to take multiple generations on a trip. The high-end of the Carnival offerings including Seaborne, positioned to be just short of a chartered yacht, is successful and profitable, yet limited in its reach for new customers.
There are many opportunities for Carnival to make the most of both existing Internet technology and the emerging areas of social networks including Facebook, Twitter, and other platforms for creating greater communication with their customers. Companies are finding that they can create more effective communication and conversation with their customers, increasing trust and creating stronger loyalty because of using social networks effectively (Bernoff, Li, 2008).
Online reservation systems, the development of online and mobile-based alert systems for communicating directly with a customers' cell phone or smart phone, and the ability to create more loyalty through responsiveness are all areas that Carnival needs to explore (Polikarpov, 2009).
Threats
The greatest potential threat is the lack of stability to oil and fuel prices, followed by the costs of supplying a ship with food and supplies for longer cruises (Carnival, 2009). Carnival has continued to work with its key suppliers yet there are always unforeseen events, which can disrupt supply chains and cause greater costs to arise. For Carnival, their supply chains and fuel costs are the greatest threat as that directly affects their operating costs and net income.
Greater levels of government regulation and taxes from foreign nations Carnival chooses to operate in, in addition to increasingly complex and strict environmental compliance guidelines are adding significant costs to overall operations (Carnival, 2009). These costs may not be as predictable over time and could cause Carnival to post a loss if they are not taken into account during planning.
The continually increasing airline cost and travel restrictions could potentially impact the performance of the company over time. People that are not located close to the seaports where they have to travel in order to reach their seaport destination will reconsider their choice of cruising as vacation a preference.
Lack of political stability across the globe could drastically change the company's operating strategy on continents and regions affected by political insurgency and revolutions (Carnival, 2009). The current threat from terrorism, international conflicts, international piracy, and unstable foreign governments affects the safety and security of tourists. Nowadays, many vacationers are cautious and vigilant of their safety. They want to make sure that the place they are going to visit is safe, so they usually prefer travel closer to home. After September 11, 2000, the main concern for all cruise line industries became the possibility of terrorist attacks, so they developed a heightened security measures which were implemented following the attack, such as the x-ray of all luggage, high-tech identification cards, presence of security personnel in the ship, and the regular rounding of ship personnel in all areas of the ship. Despite these measures, the threat of terrorism remains.
Technological competition from other cruise line companies. The newer ships such as the Oasis of the Sea from the Royal Caribbean Cruise Lines are loaded with new technologies, from LCD flat screen TVs to the WowPhone system — which works like a cell phone where cruisers can make phone calls, text, and even locate a person carrying it (Polikarpov, 2009)
Marketing Goals and Objectives
The following are the three marketing goals that this marketing plan is based on. The first is to increase revenues through greater market penetration strategies including more effective repositioning of brands as fun and inexpensive for first-time customers. A second aspect of this goal is attaining greater market development in the Pacific, Southeast Asia and the Indian Ocean regions of the world. The second goal is to gain a significant share of market of the 97% of Americans who have not taken a cruise. Using expanded excursions and on-ship programs that generate an inordinate amount of revenue and profits (Prosser, Leisen, 2003) (Carnival, 2009) this goal can be achieved while also increasing market share. The third objective is to continue to build out on the experience-based marketing strategies of having an entire island dedicated to the cruise line, much as Royal Caribbean does today and Disney Cruises has successfully done with Castaway Cay (Carnival, 2009). The following is an overview of each goal and the supporting objectives:
Marketing Goal 1
Goal: Increase revenue by increasing customer loyalty and penetration of new markets stressing the fun and inexpensive aspects of the brand.
Objective 1: Maintain occupancy of at least 98% on all cruises for the next year by focusing on experience-based marketing strategies that meet or exceed the expectations of first-time cruise passengers.
Objective 2: To increase on-board revenue by at least 5% or more every year for the next five years, increasing overall onboard profits by at least 35% during the same period. This is achievable given the internal systems are in place, and the current run rate of 34% of all profits are from excursions and on-ship programs (Carnival, 2009). The future of profitability in the cruise industry is predicated on the growth of excursions and their safety, reliability, uniqueness and differentiation from an experience standpoint (Prosser, Leisen, 2003).
Objective 3: Add 1 new ship and 5 new cruise routes in the next year, which is in the process of being achieved as Carnival has one super-ship on order as of 201 (Carnival, 2009). The build out of the fleet for the European market is the highest priority, followed by market development in Southeast Asia and the Pacific.
Marketing Goal 2
Goal: To convert the 97% of Americans who have never been on a cruise into loyal Carnival customers.
Objective 1: Using advanced market analytics and SERVQUAL (Pan, Kuo, 2010) measures of customer satisfaction, index and measure the performance of each ship and determine how best to increase customer satisfaction in the short- and long-term.
Objective 2: Create customer loyalty programs and reward programs for first-time cruisers and make the objectives easy enough to attain so repeat purchase happens quickly.
Objective 3: Own the customer experience end-to-end, from the time the customer leaves their home to returning. This includes passenger pick-up services, lunges in airports and for charter flights, and an entirely different experience than the traditional traveler receives. The Walt Disney Company has perfected this strategy with their cruises and also in the theme parks, where the experience is planned in detail to ensure a high level of customer satisfaction (Pine, Gilmore, 2008).
Marketing Goal 3
Goal: Diversify into new port options throughout Southeast Asia, the Pacific and the Indian Ocean with specific programs and itineraries that appeal to travel audiences interested in these regions for travel.
Objective 1: Create a port within the Caribbean that is an entire island just for Carnival cruise passengers, and have specific islands for specific cruise demographic and psychographic interests. This gives the cruise line greater flexibility in creating itineraries that can be of interest to many different groups of passengers, thereby increasing overall excursion revenue.
Objective 2: Evaluate diversifying into hotels and creating unique hybrid resorts that combine cruises and on-land stays in a resort-like hotel.
Objective 3: Evaluate alliances and partnerships to increase overall market reach into emerging cruise ship markets and capitalize on emerging growth trends globally. This includes creating greater alliances with airlines and travel providers to lessen the costs of travelers of getting to the ships for cruises.
Marketing Strategy
The three marketing goals of this plan are balanced between attaining higher penetration of cruising sales into existing market segments with previous customers, increasing the conversion rate of Americans who have never been on a cruise before, and increasing the number and breadth of ports to support new market development.
Goal: Increase revenue by increasing customer loyalty and penetration of new markets stressing the fun and inexpensive aspects of the brand. The attainment of these three goals will be defined from a primary and secondary target market, product, pricing and distribution or supply chain standpoint first, followed by a definition of the integrated marketing communications strategy. The next section will specifically define how the marketing implementation will be completed from a structural and tactical marketing standpoint as well.
Primary & Secondary Target Market
As customer loyalty will increase sales and profits fastest, it is prioritized as the first objective. Driving up customer loyalty through the use of customer service indexes including SERVQUAL (Pan, Kuo, 2010) will provide insight and intelligence into how best to manage the definition of primary and secondary target markets. The clear target for creating customer loyalty is the 50+ segment of cruising repeat customers, who have the highest income levels and the most time to enjoy a cruise, as many are empty nesters (Hudson, 2010). The second dominant segment for the customer loyalty programs needs to be the 35- to 45-year-olds that have families and seek adventure, fun, excitement and a reasonable price. For the second objective of new customer acquisition, concentrating on the 35- to 45-year-old, affluent, upwardly mobile first-time cruise family is key. This is the segment of the market where t6he aspects of Internet technology, connecting with customer using social networks, and the development of marketing strategies entirely focused on using Facebook and Twitter to build conversations with customers matter most. In summary, the retention strategy focuses on the 50+ segment and attracting them to take more cruises, potentially longer ones to unique and exciting destinations including the Orient and Hong Kong for example. The focus on the younger 25 — 35 and 25 to 45 segments needs to be on creating experiences that are adventurous, challenging, exciting and also good for the environment. These two younger segments are most concerned with the environment and being eco-friendly on tours and cruises as well.
Product Strategy
To this point, Carnival has relied on a demographically-based services segmentation strategy that has aligned each of their brands to a dominant demographic market (Dev, 2006). The only variations of this strategy are seen at the very high end of their services mix with the Seaborne line and at the very low end with the Fun Ships product positioning, in addition to the Ocean Village open cruising concept (Carnival, 2009).
What Carnival needs to do is create a more eclectic and varied series of excursions that are not tied to a given ship in a port; in other words the excursions need to be completely separate in structure from the ships to allow for greater flexibility. Today, excursions are often defined by ship. By moving to a more independent platform of excursions, the selection on all ships would dramatically increase and members of each demographic and psychographic market segment would be able to selectively define their own itineraries. Taking this approach to unleashing the options for excursions across all segments would provide each passenger with unlimited options to defining their own cruise experiences.
As research indicates that it is customer references and reputation of a brand or product that determines customer satisfaction more than price (Boyle, Lathrop, 2009) Carnival needs to focus on using social media to get the world out on their excursions as well. Using Facebook fan pages, Twitter, Friendfeed, blogs, video blogs and many other forms of social media to promote the uniqueness of their excursions and the opportunity to create a highly unique, personalized experience would make price secondary to the opportunity to design any time of excursion and trip itinerary wanted. Using the tools shown in Appendix C to create this strategy is critically important, as it allows for interactive conversations with customers and Carnival marketing and support teams. This aspect of personalization of each strategy will lead to more effective customer loyalty and retention (Pine, Gilmore, 2008).
Pricing Strategy
Carnival needs to move away from a low-price leader concept and instead stratify pricing by the extent of customization or personalization of experiences delivered. This would move the company away from inelastic pricing that has been known to start price wars (Boyle, Lathrop, 2009) and move it closer to creating a differentiated, value-based pricing strategy. The range of experiences available, both on-ship and off, would be limited on the lower-end ships and on the top-of-the-line fleets from Seaborne for example there would be chartered helicopter flights from London to Paris for cruising passengers near the UK for example. This stratification of services is value-based and also aligns to the psychographics or interests of each segment that Carnival is attempting to attract. Why this strategy makes much sense is that when a given psychographic group has a broad range of options available to them for choosing excursions and experiences, they will spend more than if they are forced to choose from a very limited set of excursions of interest (Prosser, Leisen, 2003). Not being the low-price leader but focusing more of the premier provider of exceptional experiences, Carnival could significantly increase both customer loyalty and new customer acquisition.
Distribution / Supply Chain Strategy
The distribution or supply chain considerations of this strategy include an extensive amount of coordination with excursion and on-board ship entertainment programs, and the development of constraint-based software program that will suggest the best possible excursions given a customers' interest profile. Once these aspects are define the optimal set of excursions can be selected to match a given customers' interests. Using this constraint-based or guided selling system, the Carnival cruise ships could also forecast very accurately just which excursions and programs are going to be of the most value over time to each specific psychographic segment of customer.
Integrated Marketing Communication (Promotion) Strategy
If there is a single, glaring weakness that Carnival has today, it is the lack of a completely unified marketing communications plan. The need for unifying all brands into a single message is critical if the brand equity of the company is to be preserved. Creating a unified integrated marketing communications plan creates unassailable competitive advantages in terms of branding and strength of messaging across all product lines or services (Broekhuizen, Alsem, 2002). The following figure is an integrated marketing campaign framework.
(Broekhuizen, Alsem, 2002)
Using a series of electronic channels (Polikarpov, 2009) including social media (Bernoff, Li, 2008) shown in Appendix C of this plan, Carnival will be able to consolidate key branding messaging and create a unified messaging campaign. The focus of the integrated marketing communications plan needs to be on creating exceptional experiences that are not easily replicated or even attained anywhere else. With a focus on the experience, there is greater memorability and value than just leasing space on a ship (Pine, Gilmore, 2008). The focus needs to be on selling the experience over just the cruise. With an integrated marketing communication program focused on this, Carnival can move more into value-based pricing, alleviating potential price wars with competitors as well.
Marketing Implementation
Structural Issues
The structural issues of selling experiences over just cruise packages needs to start with optimizing the entire group of excursions across all cruises in a given area, then applying a guided selling software platform to them so they can be chosen and organized by areas of interest of passengers. This will be the first time in the history of cruising that the passenger can design an entire cruise. The limits are the islands and stops, but everything, from the food menu, to the programs onboard, to the customer request and even an "invent your own" excursion will be created as well. The configuring of an excursion on a cruise ship is revolutionary in the marketing of cruises. This will be used for attracting repeat customers while also gaining greater new customer interest as well.
Tactical Marketing Activities
The tactics involved in this program include first defining the best possible technology platform for the guided selling and configuration system, and then creating a unique set of options so anyone, anytime can go on the Carnival cruise lines website and define their own cruise. This "create your own adventure" concept will also be used for defining entirely new value-based pricing. Using price optimization systems and software, Carnival will be able to assign higher prices to those excursions that are the most popular, require the longest lead times, and have special requirements, for example the leasing of a helicopter. The tactics of this strategy will be defined by each psychographic or interest segment of the installed base and new customer target markets as well.
Evaluation and Control
Formal Controls
Measuring sales, gross profit margin, cost of sales per excursion, sales mix of excursion by customer loyalty segment, and customer satisfaction level by excurisioon will be the formal controls.
Informal Controls
Informal controls will be customer survey's and satisfaction ratings of each aspect of the cruise completed. The SERVQUAL methodology provides for capturing informal feedback (Pan, Kuo, 2010).
Implementation Schedule & Timeline
Beginning at the next fiscal financial reporting period measures of SERVQUAL on every ship needs to be completed.
Marketing Audits
A thorough marketing audit of the 32 different variables included in the SERVQUAL methodology will be used, as will be attitudinal surveys to capture perceptual preferences and gain insights into key satisfaction drivers. The study of each psychographic segment will be completed through marketing audits to evaluate the memorability and top-of-mind awareness of each message, and also the level of satisfaction with using social media as part of the marketing mix. The overall marketing audit will be presented to the CEO on a quarterly basis by brand with strengths, weaknesses and areas of improvement noted.
Appendices
Table 1 Carnival Corp. (NYS: CCL) Income Statement Analysis
As Reported Annual Income Statement
Report Date
11/30/2009
11/30/2008
11/30/2007
11/30/2006
11/30/2005
Scale
Thousands
Thousands
Thousands
Thousands
Thousands
Passenger tickets revenues
9,985,000
11,210,000
9,792,000
8,903,000
8,379,000
Onboard & other revenues
2,885,000
3,044,000
2,846,000
2,514,000
2,356,000
Other revenues
287,000
392,000
395,000
422,000
352,000
Total revenues
13,157,000
14,646,000
13,033,000
11,839,000
11,087,000
Commissions, transportation & other expenses
1,917,000
2,232,000
1,941,000
1,749,000
1,665,000
Onboard & other expenses
461,000
501,000
495,000
453,000
408,000
Payroll & related expenses
1,498,000
1,470,000
1,336,000
1,158,000
1,145,000
Fuel expenses
1,156,000
1,774,000
1,096,000
935,000
709,000
Food expenses
839,000
856,000
747,000
644,000
615,000
Other ship operating expenses
1,997,000
1,913,000
1,717,000
1,538,000
1,425,000
Other costs & expenses
236,000
293,000
296,000
314,000
250,000
Total operating expenses
8,104,000
9,039,000
7,628,000
6,791,000
6,217,000
Selling & administrative expenses
1,590,000
1,629,000
1,579,000
1,447,000
1,329,000
Depreciation & amortization expenses
1,309,000
1,249,000
1,101,000
988,000
902,000
Total costs & expenses
11,003,000
11,917,000
10,308,000
9,226,000
8,448,000
Operating income
2,154,000
2,729,000
2,725,000
2,613,000
2,639,000
Interest income
14,000
35,000
67,000
25,000
28,000
Interest expense, net of capitalized interest
380,000
414,000
367,000
312,000
330,000
Other income (expense), net
18,000
27,000
(1,000)
(8,000)
(7,000)
Total other income (expense)
(348,000)
(352,000)
(301,000)
(295,000)
(309,000)
Income before income taxes
1,806,000
2,377,000
2,424,000
2,318,000
2,330,000
Income tax expense (benefit), net
16,000
47,000
16,000
39,000
73,000
Net Income
1,790,000
2,330,000
2,408,000
2,279,000
2,257,000
Table 2 Carnival Corp. (NYS: CCL) Ratio Analysis
Profitability Ratios
11/30/2009
11/30/2008
11/30/2007
11/30/2006
11/30/2005
ROA % (Net)
5.1
6.88
7.44
7.73
8.05
ROE % (Net)
8.7
11.9
12.62
12.96
13.79
ROI % (Operating)
7.12
9.51
9.93
10.37
10.99
EBITDA Margin %
26.46
27.35
29.35
30.35
31.88
Calculated Tax Rate %
0.89
1.98
0.66
1.68
3.13
Revenue per Employee
888,986
948,440
Liquidity Ratios
Quick Ratio
0.18
0.18
0.19
0.27
0.31
Current Ratio
0.31
0.29
0.27
0.37
0.43
Net Current Assets % TA
(9.36)
(12.37)
(15.46)
(11.19)
(10.47)
Debt Management
LT Debt to Equity
0.41
0.41
0.32
0.35
0.34
Total Debt to Equity
0.46
0.49
0.44
0.43
0.43
Interest Coverage
5.89
7.2
9.08
9.1
8.74
Asset Management
Total Asset Turnover
0.37
0.43
0.4
0.4
0.4
Receivables Turnover
33.74
34.21
36.41
34.42
27.14
Inventory Turnover
25.52
27.98
25.68
26.48
25.38
Accounts Payable Turnover
24.36
27.22
26.09
20.99
16.79
Property Plant & Equip Turnover
0.47
0.55
0.52
0.53
0.53
Cash & Equivalents Turnover
22.15
18.34
12.38
10.11
12.18
Per Share
Cash Flow per Share
4.25
4.3
5.13
4.54
4.23
Book Value per Share
35.54
30.61
31.99
29.23
26.64
Appendix C: Web 2.0 Applications
Applications
Descriptions
Blogs
Online diary or journal entry on the Internet, which primarily supports text, photo (photoblog), video (vlog), and audio (podcast) formats
• Google, AOL, and Yahoo offer free blogging platforms
Mashup
• Web service that gathers related content from more than one source
• IBM's mashup applications enable project managers to match team resources with a map to identify the geographical locations of the resources
Peer-to-Peer Networking
• A technique for effectively sharing music, audio, and text files
• Napster and Gnutella are popular peer-to-peer networks
Real Simple Syndication (RSS)
• Feed-based technology that, with the aid of an RSS reader, enables users to subscribe to newly released content such as text, Web pages, sound files, photos, and video
• RSS feed may contain the full content, for example a podcast, or simply a link to the content
Social Media
• Encompasses all online tools (blogs, podcasts, Wikis, social networks, vlogs) and Web sites enabling people to share content, such as text, audio, picture s, and videos
• Popular social media sites include YouTube (video) and Flickr (photos)
Social Networking
• Web sites that permit users to create online networks and communicate with friends and colleagues
• Social networking sites include MySpace, Friendster, Facebook, and Friends Reunited, and business networking sites include LinkedIn and Ryze
Tagging
• Allows users to bookmark or rate online content to share their recommendations with other online users
• Typically used by publishers of media sites attempting to benefit from users' recommendations
• Popularized by sites such as Digg and del.icio.us, which enable users to publish, categorize, and share their bookmarks
Wikis
• Enables users to create and edit the content of a Web site, leveraging the expertise of online users
• Consumer Wikis enable users to comment on content, in addition to editing content
• Wikipedia, a community Wiki encyclopedia, includes approximately 1.3 million English-language articles
Sources: (Bernoff, Li. 2008)
References
Bernoff, J., & Li, C.. (2008). Harnessing the Power of the Oh-So-Social Web. MIT Sloan Management Review, 49(3), 36-42.
Boyle, P., & Lathrop, E.. (2009). Are consumers' perceptions of price-quality relationships well calibrated? International Journal of Consumer Studies, 33(1), 58-63.
Thijs Lennart Jaap Broekhuizen, Karel Jan Alsem. 2002. Success Factors for Mass Customization: A Conceptual Model. Journal of Market – Focused Management 5, no. 4 (December 1): 309-330
Carnival Annual Report (2009, November 30). Carnival 2009 annual report. Retrieved from http://phx.corporate-ir.net/External.File?item=UGFyZW50SUQ9MzcxNDQ0fENoaWxkSUQ9MzY4NTEwfFR5cGU9MQ==&t=1
Irene Cherkassky. (2005, November). Carnival Cruises to Personalization. Target Marketing, 28(11), 33-34,37.
Chekitan S. Dev. (2006). Carnival Cruise Lines: Charting a New Brand Course. Cornell Hotel and Restaurant Administration Quarterly, 47(3), 301-308.
Simon Hudson. (2010). Wooing zoomers: marketing to the mature traveler. Marketing Intelligence & Planning, 28(4), 444-461.
Robert J. Kwortnik Jr. (2006). Carnival Cruise Lines: Burnishing the Brand. Cornell Hotel and Restaurant Administration Quarterly, 47(3), 286-300.
Jeh-Nan Pan, & Tzu-Chun Kuo. (2010). Developing a new key performance index for measuring service quality. Industrial Management + Data Systems, 110(6), 823-840.
Park, S., & Petrick, J.. (2009). Examining current non-customers: A cruise vacation case. Journal of Vacation Marketing, 15(3), 275-293.
B. Joseph Pine II, & James H. Gilmore. (2008). The eight principles of strategic authenticity. Strategy & Leadership, 36(3), 35-40.
Polikarpov, Y.. (2009, March). Berra Steering Carnival on Expanded Digital Route. Brandweek, 50(9), 28.
Elise Prosser, & Birgit Leisen. (2003). Determinants of on-board retail expenditures in the cruise industry. Journal of American Academy of Business, Cambridge, 3(1/2), 304.
Rivas, T.. (2009, December). Smoother Seas Ahead for Carnival. Barron's, 89(51), 36.
Vogel, M.. (2009). The economics of U.S. cruise companies' European brand strategies. Tourism Economics, 15(4), 735.
Ward, S.. (2008, April). Full Steam Ahead for the King of Cruising. Barron's, 88(14), 25-26.
---
Are you busy and do not have time to handle your assignment? Are you scared that your paper will not make the grade? Do you have responsibilities that may hinder you from turning in your assignment on time? Are you tired and can barely handle your assignment? Are your grades inconsistent?
Whichever your reason is, it is valid! You can get professional academic help from our service at affordable rates. We have a team of professional academic writers who can handle all your assignments.
Plagiarism free papers
Timely delivery
Any deadline
Skilled, Experienced Native English Writers
Subject-relevant academic writer
Adherence to paper instructions
Ability to tackle bulk assignments
Reasonable prices
24/7 Customer Support
Get superb grades consistently
Online Academic Help With Different Subjects
Literature
Students barely have time to read. We got you! Have your literature essay or book review written without having the hassle of reading the book. You can get your literature paper custom-written for you by our literature specialists.
Finance
Do you struggle with finance? No need to torture yourself if finance is not your cup of tea. You can order your finance paper from our academic writing service and get 100% original work from competent finance experts.
Computer science
Computer science is a tough subject. Fortunately, our computer science experts are up to the match. No need to stress and have sleepless nights. Our academic writers will tackle all your computer science assignments and deliver them on time. Let us handle all your python, java, ruby, JavaScript, php , C+ assignments!
Psychology
While psychology may be an interesting subject, you may lack sufficient time to handle your assignments. Don't despair; by using our academic writing service, you can be assured of perfect grades. Moreover, your grades will be consistent.
Engineering
Engineering is quite a demanding subject. Students face a lot of pressure and barely have enough time to do what they love to do. Our academic writing service got you covered! Our engineering specialists follow the paper instructions and ensure timely delivery of the paper.
Nursing
In the nursing course, you may have difficulties with literature reviews, annotated bibliographies, critical essays, and other assignments. Our nursing assignment writers will offer you professional nursing paper help at low prices.
Sociology
Truth be told, sociology papers can be quite exhausting. Our academic writing service relieves you of fatigue, pressure, and stress. You can relax and have peace of mind as our academic writers handle your sociology assignment.
Business
We take pride in having some of the best business writers in the industry. Our business writers have a lot of experience in the field. They are reliable, and you can be assured of a high-grade paper. They are able to handle business papers of any subject, length, deadline, and difficulty!
Statistics
We boast of having some of the most experienced statistics experts in the industry. Our statistics experts have diverse skills, expertise, and knowledge to handle any kind of assignment. They have access to all kinds of software to get your assignment done.
Law
Writing a law essay may prove to be an insurmountable obstacle, especially when you need to know the peculiarities of the legislative framework. Take advantage of our top-notch law specialists and get superb grades and 100% satisfaction.
What discipline/subjects do you deal in?
We have highlighted some of the most popular subjects we handle above. Those are just a tip of the iceberg. We deal in all academic disciplines since our writers are as diverse. They have been drawn from across all disciplines, and orders are assigned to those writers believed to be the best in the field. In a nutshell, there is no task we cannot handle; all you need to do is place your order with us. As long as your instructions are clear, just trust we shall deliver irrespective of the discipline.
Are your writers competent enough to handle my paper?
Our essay writers are graduates with bachelor's, masters, Ph.D., and doctorate degrees in various subjects. The minimum requirement to be an essay writer with our essay writing service is to have a college degree. All our academic writers have a minimum of two years of academic writing. We have a stringent recruitment process to ensure that we get only the most competent essay writers in the industry. We also ensure that the writers are handsomely compensated for their value. The majority of our writers are native English speakers. As such, the fluency of language and grammar is impeccable.
What if I don't like the paper?
There is a very low likelihood that you won't like the paper.
Reasons being:
When assigning your order, we match the paper's discipline with the writer's field/specialization. Since all our writers are graduates, we match the paper's subject with the field the writer studied. For instance, if it's a nursing paper, only a nursing graduate and writer will handle it. Furthermore, all our writers have academic writing experience and top-notch research skills.
We have a quality assurance that reviews the paper before it gets to you. As such, we ensure that you get a paper that meets the required standard and will most definitely make the grade.
In the event that you don't like your paper:
The writer will revise the paper up to your pleasing. You have unlimited revisions. You simply need to highlight what specifically you don't like about the paper, and the writer will make the amendments. The paper will be revised until you are satisfied. Revisions are free of charge
We will have a different writer write the paper from scratch.
Last resort, if the above does not work, we will refund your money.
Will the professor find out I didn't write the paper myself?
Not at all. All papers are written from scratch. There is no way your tutor or instructor will realize that you did not write the paper yourself. In fact, we recommend using our assignment help services for consistent results.
What if the paper is plagiarized?
We check all papers for plagiarism before we submit them. We use powerful plagiarism checking software such as SafeAssign, LopesWrite, and Turnitin. We also upload the plagiarism report so that you can review it. We understand that plagiarism is academic suicide. We would not take the risk of submitting plagiarized work and jeopardize your academic journey. Furthermore, we do not sell or use prewritten papers, and each paper is written from scratch.
When will I get my paper?
You determine when you get the paper by setting the deadline when placing the order. All papers are delivered within the deadline. We are well aware that we operate in a time-sensitive industry. As such, we have laid out strategies to ensure that the client receives the paper on time and they never miss the deadline. We understand that papers that are submitted late have some points deducted. We do not want you to miss any points due to late submission. We work on beating deadlines by huge margins in order to ensure that you have ample time to review the paper before you submit it.
Will anyone find out that I used your services?
We have a privacy and confidentiality policy that guides our work. We NEVER share any customer information with third parties. Noone will ever know that you used our assignment help services. It's only between you and us. We are bound by our policies to protect the customer's identity and information. All your information, such as your names, phone number, email, order information, and so on, are protected. We have robust security systems that ensure that your data is protected. Hacking our systems is close to impossible, and it has never happened.
How our Assignment  Help Service Works
You fill all the paper instructions in the order form. Make sure you include all the helpful materials so that our academic writers can deliver the perfect paper. It will also help to eliminate unnecessary revisions.
2.      Pay for the order
Proceed to pay for the paper so that it can be assigned to one of our expert academic writers. The paper subject is matched with the writer's area of specialization.
3.      Track the progress
You communicate with the writer and know about the progress of the paper. The client can ask the writer for drafts of the paper. The client can upload extra material and include additional instructions from the lecturer. Receive a paper.
4.      Download the paper
The paper is sent to your email and uploaded to your personal account. You also get a plagiarism report attached to your paper.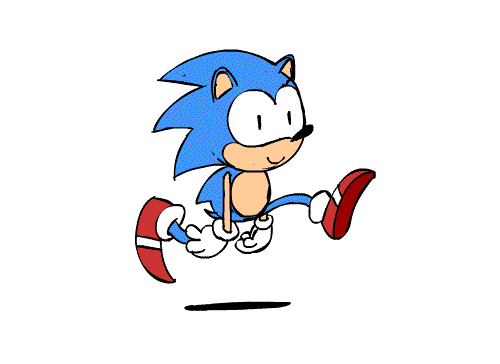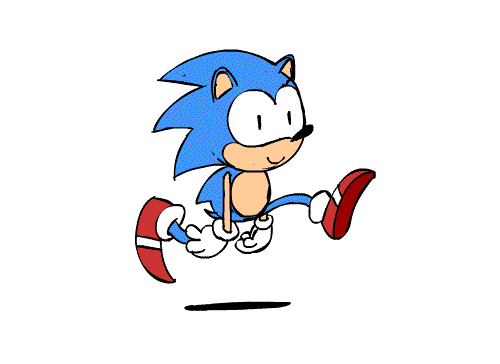 PLACE THIS ORDER OR A SIMILAR ORDER WITH US TODAY AND GET A PERFECT SCORE!!!
---