Marketing Plan for Hong Kong Healthcare Organization
Marketing Plan for a Healthcare Organization in Hong Kong Today
One of the most interesting and economically successful places in the world today is the "Special Autonomous Region" of Hong Kong. Indeed, the region is "special" for a number of reasons, particularly its ability to navigate between the laws of its parent nation in mainland China while continuing many of the traditions inherited by virtue of its British legacy. One of the fortunate consequences of the region's unique history has been the development of a healthcare system that is equal or superior to virtually any country in the world today, but some problems with accessibility and affordability remain firmly in place for a significant percentage of the region's elderly citizenry as well. In this environment, identifying opportunities for improving the overall quality of healthcare services for the elderly in Hong Kong is not only a legitimate social concern, but also represents an opportunity for new providers of healthcare services that can do so in innovation ways. One such recent innovation in delivery of healthcare services is telemedicine, whereby a wide range of medical services, products and advice are providing over the Internet in various ways. This approach appears to be especially useful for the provision of various healthcare services to the elderly and infirm. In this regard, in the uniquely urban jungle that Hong Kong has evolved into today, the elderly may have problems traveling to, waiting for and receiving high quality healthcare services for the numerous maladies that go hand in hand with the aging process. Because this continuum of aged-related healthcare concerns are well documented, identifying and providing for the primary needs of elderly healthcare consumers in Hong Kong represents a viable enterprise and forms the focus of this study which is discussed further below.
2. Situational Analysis.
Today, Hong Kong enjoys a free market economy and a leading position in international trade (Hong Kong, 2008). The special region of Hong Kong also maintains a unique relationship with its mainland counterpart in the People's Republic of China and trade between the two, as well as increasing travel and tourism, has also been experienced in recent years (Hong Kong). There have been some significant changes affecting the former British colony as well, including a transformation of its economic base from manufacturing to a services based industry (Hong Kong). Not everything is completely rosy in Hong Kong, though, and there has also been an increase in the use of synthetic drugs, especially among young people in Hong Kong in recent years (Hong Kong).
Today, by and large, healthcare in Hong Kong is world-class and provides adequate services for virtually everyone who needs it; however, there remain some significant constraints with timely delivery and the quality of services provided depending on the status of the individuals involved (Ramesh, 2003). As this industry analyst points out, "There is ample supply of public in-patient and out-patient [healthcare] facilities, which are available to all regardless of ability to pay. There are of course non-monetary costs involved in accessing health care at public facilities. The average waiting time at public out-patient clinics is two hours, while the waiting period for non-emergency surgery is nine months – the government has set a target of reducing the waiting time to one hour and four months respectively" (Ramesh, p. 107). The manner in which these healthcare services are delivered is a legacy of the region's past. According to this analyst, "There is surprisingly large government involvement in the provision of health care in Hong Kong [which] reflects the legacy of British rule in Hong Kong and the extension of the National Health Service arrangement it involved" (Ramesh, pp. 114-115).
Notwithstanding the significant investment in healthcare services and infrastructure over the years to the point where Hong Kong now enjoys a level of healthcare on par with any nation in the world, the system itself has not changed in substantive ways in response to fundamental shifts in lifestyles introduced by virtue of the Internet and other innovations in telecommunications in recent years. As Gauld (2005) points out, "While Hong Kong's health care services and facilities have moved in tune with a rising standard of living and other social changes and are now as advanced as those in any developed country, the system itself has remained largely static. The method of financing and delivery is little different now than it was when the government first promulgated its service policy in 1964" (p. 175). Given the enormously dense concentrations of residents in Hong Kong and the proliferation of high-rise office and apartment buildings throughout the region today, it is reasonable to suggest that a new niche exists for telemedicine providers. In this regard, Gauld reports that, "The Hong Kong Special Administrative Region of the People's Republic of China is a developed, post-industrial economy with a population of nearly 7 million people. A geographical area of only 1072 square kilometers, combined with a mountainous topography, has made land for housing a precious commodity. Accordingly, population growth has resulted in increasing urbanization, with most people now living in high-density, high rise residential developments in the city and in nine new towns" (p. 173).
Moreover, Hong Kong is already "hard-wired" for telemedicine with almost half of the region's citizens (3.77 million) enjoying Internet access (as of 2006), and with this percentage expected to increase in the future as well (Hong Kong). In this environment, a real opportunity exists for new providers of telemedicine services in general and for those specializing in geriatric services in particular. For example, in her recent essay, "The Doctor Will E-Mail You Now: Physicians' Use of Telemedicine to Treat Patients over the Internet," Rannefeld (2004) reports, "The technologically advanced use of 'telemedicine' is a rapidly emerging concept that has the potential to change the practice of medicine and the interaction between physicians and patients forever" (p. 75). According to Rannefeld, "Telemedicine refers to the use of electronic communication and information technologies to deliver health care at a distance. Closely related to telemedicine is 'cyber medicine,' which involves the provision of medical advice and treatment over the Internet" (p. 75). Likewise, Barnes (2006) reports, "Telemedicine is a quickly developing means of health care delivery across the United States as well as around the world. This technical marvel allows patients from the most remote locations in the world to be treated by specialty physicians located in more urban areas by means of real-time encounters that vary little from face-to-face visits" (p. 491).
Telemedicine and cyber medicine are typically considered under the umbrella term, "telemedicine," and these emerging healthcare delivery systems may revolutionize the traditional approach to the provision of a wide range of healthcare services in ways that will make access to healthcare easier and more affordable for those who need it the most. Telemedicine is differentiated, though, from the broader concept of telehealth, which refers more generally to "the use of telecommunications and information technologies to provide health care services at a distance, to include diagnosis, treatment, public health, consumer health information, and health professions education" (Barnes, p. 492). In this regard, Rannefeld emphasizes that, "Telemedicine allows patients [to] communicate with physicians ('cyberdocs') through electronic mail ('email') or chat rooms, and cyber doctors then diagnose the patients' ailments and provide treatment advice. Another basic example of telemedicine in use today is communications between healthcare providers and their patients [through]… audio-visual conferencing. "Telemedical interactions between physicians and patients have progressed over the last forty years, and with time these procedures will become increasingly influential in the treatment of patients" (emphasis added) (Rannefeld, p. 76).
3. Opportunities/Issue Analysis/SWOT Analysis.
According to Cravens (2000), the main purpose of a SWOT analysis is to identify key issues that will allow an informed strategic approach. The SWOT analysis seeks to identify the strengths, weaknesses, opportunities, and threats related to the environment; strengths are comprised of positive aspects that are internal to the entity; weaknesses are those negative aspects that are internal to the entity; and opportunities are positive aspects that are external to the entity (Cravens).
Strengths. One of the major strengths of the enterprise envisioned herein is the current availability of both government and private monies for healthcare services in Hong Kong. The current healthcare system in Hong Kong is relatively equitable in terms of financing; currently, the lowest income quintile spends 1.8 per cent of household income on health whereas the highest quintile spends 2.4 per cent (Ramesh). Likewise, there are relatively insignificant differences between the rates of both in-patient and out-patient visits in different income quintiles (Ramesh). Moreover, the Hong Kong government's expenditures for healthcare are relatively equitable; for instance, the poorest quintile attracted 25 per cent of Hospital Authority's in-patient expenditures in 1996, compared to 16 per cent for the richest quintile. The government was the largest source of finance for in-patient services for all quintile groups, while for out-patient services it was the largest source only for the poorest quintile (Ramesh).
Despite these strengths, the ability of healthcare consumers in Hong Kong differs according to class. For instance, a study by the Harvard Team determined that fully 11 per cent of the lowest income group (with a monthly household income below U.S.$1,282) suffered from poor health compared with just 3 per cent of the highest income group (i.e., households with an income above U.S.$5,128) (Ramesh). As this author points out, the current approach to the delivery of healthcare services in Hong Kong has some definite strengths – as well as weaknesses — that must be taken into account when formulating strategy for the future. In this regard, Ramesh emphasizes that, "Hong Kong's accessible and equitable health-care system has been achieved at a rather modest cost, and the concentration of public subsidies on in-patient care, which is expensive, has fostered a system that is both efficient and equitable. Centralized provision in public facilities reduces scope for supplier-induced demand and duplication of facilities, thus reducing overall costs" (p. 108).
Weaknesses. In reality, many of the same weaknesses that characterize the current healthcare delivery system in Hong Kong translate into strengths for the telemedicine enterprise envisioned herein. For example, Ramesh advises that, "The continuation of the privileged access enjoyed by civil servants and the superior ward classes available to them are inequitable and a blemish on an otherwise fair system. While lower-income households are more likely to use subsidized public facilities, even the top income group uses public facilities for both out-patient and in-patient services. The political implications of this are significant, as use of public facilities by upper-income groups ensures political support for the public system" (p. 107). Although not all residents in Hong Kong approve of the current approach to healthcare delivery, it is unlikely that any substantive changes will take place in the foreseeable future. As one authority notes, "There are, of course, some who prefer private provision and call for a reduction in the extensive role that the government plays in the health sector in Hong Kong. The reform efforts currently underway are unlikely to make a significant difference in the way health care is provided and financed in Hong Kong" (Ramesh, p. 108). These issues are particularly salient for the group targeted by telemedicine providers specializing in services for the elderly. For instance, Ramesh concludes, "Even if the proposed Health Protection Account is established, it is unlikely to make much of an impact except to mobilize some additional resources. Based on Singapore's experience with Medisave, one can surmise that the proposed contribution rate is too low to allow the accumulation of sufficient funds to pay for long-term care of the aged" (p. 108).
Opportunities. Taken together, the foregoing suggests that there is a significant opportunity available for telemedicine providers of all types in Hong Kong today, particularly those that specialize in the delivery of healthcare services for the elderly. According to the analysts at the Hong Kong Trade Development Council (HKTDC) in their report, "Industry Developments and Export Opportunities for Hong Kong Companies in Hong Kong," although the medical and healthcare product industry in Hong Kong is regarded as being in the early phases of development, there are some companies already manufacturing the equipment needed for a wide range of telemedicine applications. For example, the HKTDC reports that, "One company has attained worldwide leadership in electronic peak flow meters (for asthma management) and another in scales and weight sensors. There is also a leading contract manufacturer of disposable electro-surgical products. Meanwhile, telemedicine equipment has been developed by a local oxygen supply company" (Industry developments, p. 3).
Threats. According to Gauld (2005), although the healthcare system in Hong Kong is largely adequate for the vast majority of its residents, healthcare accessibility and quality continue to depend on class and even the most wealthy residents may be hard pressed to receive timely medical attention if a pandemic or other emergency situation occurs that strains the system as it did during the outbreaks of H5N1 avian flu and SARS in recent years, which Gauld suggests pushed the healthcare system in Hong Kong "close to the breaking point" (p. 176). In addition, as Barnes (2006) emphasizes, "The international nature of many telemedicine matters further complicates many telemedicine consultations…. Therefore, depending on the country in which the patient is located, telemedicine providers may be opening themselves up to insurmountable liability problems" (p. 492). In fact, as of February 2004, there have been no legal actions brought before a court anywhere in the world concerning the potential problems involved in the provision of telemedicine consults between unrelated entities and these issues remain unresolved (Barnes).
4. Objectives.
The objectives of the marketing plan were three-fold as follows: (a) to deliver a thoughtful and informed analysis of the existing opportunities and threats to new business in the healthcare industry competing in Hong Kong today; (b) to describe a new business venture that takes advantage of identified opportunities in the delivery of healthcare services; and – to provide a relevant strategic analysis and action program pursuant to the foregoing.
5. Strategy.
The enterprise envisioned herein intends to take advantage of the Internet to promote the telemedicine provider described above. This strategy is congruent with a number of industry observers who suggest that an increasing number of healthcare consumers will turn to the Internet in the future. In this regard, Eger (2006) reports that, "Internet usage statistics point to one billion users worldwide, with a growth rate of 15% per month. The World Wide Web, the Internet's most popular component, is being integrated into the marketing, information, and communications strategies of almost every major corporation, educational institution, charitable and political organization, community service agency, and government entity in the developed world. No previous communications advance has been adopted by the public so widely so rapidly" (p. 19). In this environment, it just makes good business sense to take advantage of the benefits that accrue to the use of the Internet for healthcare delivery in new ways that promise to improve the quality of healthcare for its recipients while generating a profit in the meantime.
6. Action Program.
According to Stone and Mccall (2004), "A marketing plan sets out to provide a framework for the proposed marketing to take place. It identifies the objectives of the plan together with the methods and resources to implement it" (p. 223). Typically, marketing plans cover the basic issues outlined in Table 1 below as they apply to the telemedicine enterprise envisioned herein.
Table 1.
Marketing plan for telemedicine provider in Hong Kong.
Marketing Plan Component
Description
Business Mission
To become profitable as quickly as possible and assume a leadership position in the telemedicine industry by the end of the company's second year of operations.
Corporate Objective
To promote the level of healthcare services available to the residents of Hong Kong in general, and to the elderly and infirm in particular through the delivery of high-quality healthcare services through telemedicine channels.
Marketing Mix
Product: Telemedicine services
Price:
Approximately 75% of traditional face-to-face emergency room visit and treatment; comparable prices on routine treatment.
Place:
Online only
Promotion: Various means, including company newsletters, corporate Web site, billboards and televisions advertisements.
Budget
Funding assumed available.
Human Resources Requirements
Office and administrative staff; healthcare clinicians (two or three credentialed physicians; various nurse practitioners and geriatric nurses; office manager; technical support staff.
7. Financial Forecast.
Based on the statistical data developed concerning the number of current Hong Kong residents and the number of current Internet users, there are approximately 4 million residents in Hong Kong with the capability of subscribing to and receiving telemedicine services today. Based on this potential pool of patients, the company's financial forecast with use a 5-year strategic plan with the expectation of becoming profitable by the end of the second year of operation based on the following financing needs:
a. Projected firm sales.
b. Projected expenses.
c. Estimated levels of investment required to support projected sales.
d. Analysis of the firm's financing needs.
For this purpose, the percent-of-sales method would be used, a technique that is congruent with Shim and Siegel's (2001) guidance concerning financial forecasting.
8. Controls.
Relevant quantifiable metrics will be used to monitor the financial performance of the enterprise envisioned herein on a regular basis in an effort to identify both opportunities for improvement and threats from competitors.
References
Barnes, J.K. (2006). Telemedicine: A conflict of laws problem waiting to happen. Houston Journal of International Law, 28(2), 491.
Cravens, D.W. (2000). Strategic marketing, 6th ed. New York: Irwin McGraw-Hill.
Eger, J.M. (2006, March-April). Building creative communities. The Futurist, 40(2), 18-20.
Gauld, R. (2005). Comparative health policy in the Asia-Pacific. Maidenhead, England: Open University Press.
Hong Kong. (2008). U.S. government: CIA world factbook. [Online]. Available: https://www.cia.gov/library/publications/the-world-factbook/geos/hk.html.
Industry developments. (2008). Hong Kong Trade Development Council. [Online]. Available: http://info.hktdc.com/econforum/tdc/tdc051001.htm.
Ramesh, M. (2003). Social policy in East and Southeast Asia: Education, health, housing and income maintenance. New York: RoutledgeCurzon.
Rannefeld, L. (2004). The doctor will e-mail you now: Physicians' use of telemedicine to treat patients over the Internet. Journal of Law and Health, 19(1), 75.
Shim, J.K. & Siegel, J.G. (2001). Encyclopedic dictionary of accounting & finance. New York: MJB Books.
Stone, M.A. & Mccall, J.B. (2004). International strategic marketing: A[N] European perspective. New York: Routledge.
Appendix a Representative Pictures of Hong Kong's Urbanized Environment
Source: http://www.e-architect.co.uk/hong%20kong/jpgs/hong_kong_98.jpg
Source: http://pictures.exploitz.com/Hong-Kong-15-thumbnail-Hong-Kong — _tngpx10001x14537x1fa4c1096.jpg
---
Are you busy and do not have time to handle your assignment? Are you scared that your paper will not make the grade? Do you have responsibilities that may hinder you from turning in your assignment on time? Are you tired and can barely handle your assignment? Are your grades inconsistent?
Whichever your reason is, it is valid! You can get professional academic help from our service at affordable rates. We have a team of professional academic writers who can handle all your assignments.
Plagiarism free papers
Timely delivery
Any deadline
Skilled, Experienced Native English Writers
Subject-relevant academic writer
Adherence to paper instructions
Ability to tackle bulk assignments
Reasonable prices
24/7 Customer Support
Get superb grades consistently
Online Academic Help With Different Subjects
Literature
Students barely have time to read. We got you! Have your literature essay or book review written without having the hassle of reading the book. You can get your literature paper custom-written for you by our literature specialists.
Finance
Do you struggle with finance? No need to torture yourself if finance is not your cup of tea. You can order your finance paper from our academic writing service and get 100% original work from competent finance experts.
Computer science
Computer science is a tough subject. Fortunately, our computer science experts are up to the match. No need to stress and have sleepless nights. Our academic writers will tackle all your computer science assignments and deliver them on time. Let us handle all your python, java, ruby, JavaScript, php , C+ assignments!
Psychology
While psychology may be an interesting subject, you may lack sufficient time to handle your assignments. Don't despair; by using our academic writing service, you can be assured of perfect grades. Moreover, your grades will be consistent.
Engineering
Engineering is quite a demanding subject. Students face a lot of pressure and barely have enough time to do what they love to do. Our academic writing service got you covered! Our engineering specialists follow the paper instructions and ensure timely delivery of the paper.
Nursing
In the nursing course, you may have difficulties with literature reviews, annotated bibliographies, critical essays, and other assignments. Our nursing assignment writers will offer you professional nursing paper help at low prices.
Sociology
Truth be told, sociology papers can be quite exhausting. Our academic writing service relieves you of fatigue, pressure, and stress. You can relax and have peace of mind as our academic writers handle your sociology assignment.
Business
We take pride in having some of the best business writers in the industry. Our business writers have a lot of experience in the field. They are reliable, and you can be assured of a high-grade paper. They are able to handle business papers of any subject, length, deadline, and difficulty!
Statistics
We boast of having some of the most experienced statistics experts in the industry. Our statistics experts have diverse skills, expertise, and knowledge to handle any kind of assignment. They have access to all kinds of software to get your assignment done.
Law
Writing a law essay may prove to be an insurmountable obstacle, especially when you need to know the peculiarities of the legislative framework. Take advantage of our top-notch law specialists and get superb grades and 100% satisfaction.
What discipline/subjects do you deal in?
We have highlighted some of the most popular subjects we handle above. Those are just a tip of the iceberg. We deal in all academic disciplines since our writers are as diverse. They have been drawn from across all disciplines, and orders are assigned to those writers believed to be the best in the field. In a nutshell, there is no task we cannot handle; all you need to do is place your order with us. As long as your instructions are clear, just trust we shall deliver irrespective of the discipline.
Are your writers competent enough to handle my paper?
Our essay writers are graduates with bachelor's, masters, Ph.D., and doctorate degrees in various subjects. The minimum requirement to be an essay writer with our essay writing service is to have a college degree. All our academic writers have a minimum of two years of academic writing. We have a stringent recruitment process to ensure that we get only the most competent essay writers in the industry. We also ensure that the writers are handsomely compensated for their value. The majority of our writers are native English speakers. As such, the fluency of language and grammar is impeccable.
What if I don't like the paper?
There is a very low likelihood that you won't like the paper.
Reasons being:
When assigning your order, we match the paper's discipline with the writer's field/specialization. Since all our writers are graduates, we match the paper's subject with the field the writer studied. For instance, if it's a nursing paper, only a nursing graduate and writer will handle it. Furthermore, all our writers have academic writing experience and top-notch research skills.
We have a quality assurance that reviews the paper before it gets to you. As such, we ensure that you get a paper that meets the required standard and will most definitely make the grade.
In the event that you don't like your paper:
The writer will revise the paper up to your pleasing. You have unlimited revisions. You simply need to highlight what specifically you don't like about the paper, and the writer will make the amendments. The paper will be revised until you are satisfied. Revisions are free of charge
We will have a different writer write the paper from scratch.
Last resort, if the above does not work, we will refund your money.
Will the professor find out I didn't write the paper myself?
Not at all. All papers are written from scratch. There is no way your tutor or instructor will realize that you did not write the paper yourself. In fact, we recommend using our assignment help services for consistent results.
What if the paper is plagiarized?
We check all papers for plagiarism before we submit them. We use powerful plagiarism checking software such as SafeAssign, LopesWrite, and Turnitin. We also upload the plagiarism report so that you can review it. We understand that plagiarism is academic suicide. We would not take the risk of submitting plagiarized work and jeopardize your academic journey. Furthermore, we do not sell or use prewritten papers, and each paper is written from scratch.
When will I get my paper?
You determine when you get the paper by setting the deadline when placing the order. All papers are delivered within the deadline. We are well aware that we operate in a time-sensitive industry. As such, we have laid out strategies to ensure that the client receives the paper on time and they never miss the deadline. We understand that papers that are submitted late have some points deducted. We do not want you to miss any points due to late submission. We work on beating deadlines by huge margins in order to ensure that you have ample time to review the paper before you submit it.
Will anyone find out that I used your services?
We have a privacy and confidentiality policy that guides our work. We NEVER share any customer information with third parties. Noone will ever know that you used our assignment help services. It's only between you and us. We are bound by our policies to protect the customer's identity and information. All your information, such as your names, phone number, email, order information, and so on, are protected. We have robust security systems that ensure that your data is protected. Hacking our systems is close to impossible, and it has never happened.
How our Assignment  Help Service Works
You fill all the paper instructions in the order form. Make sure you include all the helpful materials so that our academic writers can deliver the perfect paper. It will also help to eliminate unnecessary revisions.
2.      Pay for the order
Proceed to pay for the paper so that it can be assigned to one of our expert academic writers. The paper subject is matched with the writer's area of specialization.
3.      Track the progress
You communicate with the writer and know about the progress of the paper. The client can ask the writer for drafts of the paper. The client can upload extra material and include additional instructions from the lecturer. Receive a paper.
4.      Download the paper
The paper is sent to your email and uploaded to your personal account. You also get a plagiarism report attached to your paper.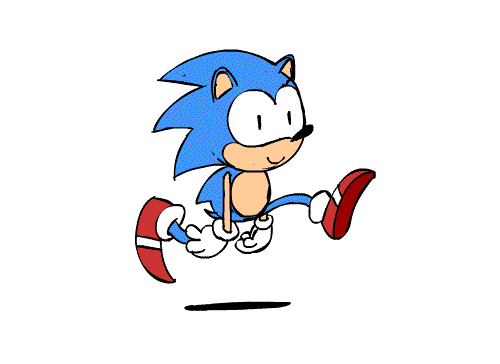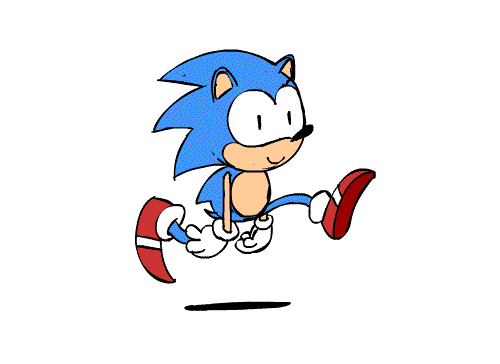 PLACE THIS ORDER OR A SIMILAR ORDER WITH US TODAY AND GET A PERFECT SCORE!!!
---