Marketing Plan — Translator Connect Services
Marketing Plan — Translator Connect
Marketing Plan for Translator Connect Services
This section outlines the marketing plan for Translator Connect Services. The plan consists of four components: Target market analysis, promotional strategies, marketing communications, and sales and marketing channels. The section below briefly describes the services and attributes of the translation services business.
Translator Connect Service Offering.
Translator Connect Service provides translation services to business, government officials, and travelers who must transact business in foreign lands. Translation services are offered to clients in two ways: Live translators may be accessed via a toll-free phone number in order to provide direct translation during the business transaction. The estimated translation accuracy for this option is 75%. Customers may also access translation services by using a phone application that instantly converts in-put voice to digital text which can be read aloud to the native speaker. This second option requires that the business person requiring the translation a have a basic reading fluency of approximately eighth-grade by U.S. standards. Alternately, the translated text sent to the mobile device can be read directly by the individual for whom the translation is needed (i.e., the speaker of the foreign language). With this standard, a business person should be able to transact business in the foreign language with approximately 98% accuracy.
Pricing. The market rate for basic translations services will be determined following market research specifically designed to determine pricing points and conceivable discounts to distributors. These market research analyses will differentiate market pricing for the text-assisted translation services and for on-site translation services conducted via phone or Skype. A prospective break-even analysis will need to be conducted to facilitate construction of the pricing structure.
Value proposition. Translator Connect Services provides convenient, cost-effective translation services that meet the diverse needs of business people engaged in international business travel. By using Translator Connect Services, business travelers can achieve substantive savings for translations services. Repeat customers receive a discount, and business that establish an account that bills monthly will receive a 25% discount over independent session-by-session activity. Account holders may also select preferred translators, insuring a measure of control over both the translation quality and security of information for highly sensitive transactions, such as the run-up to an IPO offering or conversations with C-Suite level business executives. The value proposition excludes domestic translation services as the competitive market for this business is saturated. However, pending further market research, exception may be made for global business ventures that regularly enlist the services of translators in order to conduct their business both domestically (with foreign business associates regularly visiting domestically sited headquarters or operations) and internationally (in the convention that most closely meets the operations of Translator Connect Services).
Target Market Analysis.
The target market analysis will use a two-pronged approach to market segmentation. The first prong will use strategies based on psychographic data of consumers with regard to preferences, opinions, attitudes, interests, and lifestyles (Kurtz, 2009). The second prong is service-related and will focus on usage rates of similar services and the benefits consumers seek by using a service (Kurtz, 2009) such as that offered by Translation Services Connect.
Psychographic data. Consumers who are likely to be interested in purchasing the services of Translation Services Connect include three basic types of individuals: Pleasure travelers, business travelers, and government travelers.
1. Pleasure travelers visit foreign countries primarily for the enjoyment that travel brings them, but they do sometimes conduct a limited amount of business while traveling in foreign lands.
2. Business travelers have focused goals and objectives that cause them to travel to foreign countries, but they may also include some pleasure travel from time-to-time while on business excursions.
3. Government travelers also have focused goals and objectives that cause them to engage with people in foreign countries but, due to the sensitivity of travel-related expenses as perceived by the public they serve, government travelers experience very little-to-no pleasure travel experiences in conjunction with the travel in which they engage as employees of government organizations.
The following section examines the psychographic data related to each of the user-types listed above. Focus is on the preferences, opinions, attitudes, interests, and lifestyles of these user-types (Kurtz, 2009). This step will assist in the generation of target market user profiles.
1. Pleasure travelers may be uneasy about engaging the services of a translator while traveling in a foreign country. Since they don't speak the language, they have very little in the way of feedback that encourages trust. To select a company or an individual for translator services, they tend to rely heavily on the testimony of prior customers. In addition, they are most likely to want a translator who is like them in terms of gender, age, work experience, and levels of education and social status. Depending on their reasons for engaging a translator, the attitudes exhibited by pleasure travelers will tend to be influenced primarily by their social status, educational level, and travel experience. Interests vary widely with pleasure travelers. Many will look for translators who are knowledgeable in history, architecture, literature, art, and other cultural pursuits. If the translation services needed by the pleasure traveler are business-focused, they may look for translators experienced in law, accounting, or medicine. The range of lifestyles of international travelers is as vast as their categorical numbers. Many pleasure travelers maintain lifestyles that accommodate expensive hobbies, such as wine collection, golfing on resort or destination golf courses, or adventure travel that causes them to engage the services of local guides and suppliers of gear or transport. But the majority of pleasure travelers will be solely engaged by the travel experience and are primarily looking for ways to enrich their travel.
2. Business travelers prefer to transact business expediently and economically. They do not tolerate client-focused mistakes and stringently avoid circumstances with the potential for embarrassment due to poor or inadequate services having been commissioned. Business travelers will generally form their opinions of service providers based on how well the services help them meet their professional travel-related goals and objectives. They will frequently consult with other like-minded business travelers in their industry in order to obtain recommendations for translation service providers. Generally speaking, the attitudes expressed by business travelers will be in concert with their business travel goals and objectives, such that, these users will avoid expressing attitudes that undermine the achievement of their goals. On this basis, business travelers tend to be pleasant, though brisk and focused, customers. It is not unusual for business travelers to expect those they engage for support services to accommodate their schedules and timeframes. It is typical of business travelers to negotiate for the best rates for services; however, this negotiation function is often executed by other corporate employees whose jobs are dedicated to vendor relations and contract negotiations. Business travelers may have many interests both within and outside of their business roles. They may desire the services of translators for very different functions, engaging one translator for the actual business transaction, and another for associated leisure activities that will overlap their business trip. For instance, a solo business traveler who wishes to explore a number of golf courses during their trip may engage a translator who enjoys playing golf, and who, in essence, becomes a golfing companion as well as a translator. Another business traveler might engage a translator who is knowledgeable about contractual terms for a business transaction, but hire a different translator who is studying to be an architect to guide her during site-seeing expeditions in the city in which the business transaction was held. Business travelers tend to be fairly sophisticated and their tastes are often eclectic. These attributes will only be relevant to the translation services provider if the business traveler chooses to — or is able to — engage in leisure activities while on the business trip for which she has engaged translation services. That said, it is best to match business travelers with sophisticated, well-educated translators who themselves have had business experience.
3. Government travelers will expect translators to be discrete and to hold to non-disclosure agreements. All translators engaged by government travelers are accomplished through account-based relationships. In any event, when the business of a government official is at all sensitive or secret, translation services will be provided by government employees or contract employees who possess the appropriate level of security clearance, as dictated by the nature of the transaction. In all other cases, the expectations of government travelers will mirror those of business travelers who have no interest in overlapping leisure travel experiences with their business trip. The lifestyles of government travelers will rarely be a consideration when matching them to translators.
User profiles. The target market for Translator Connect Services is best analyzed by constructing user profiles (Kurtz, 2009), the generation of which is based on market research findings focused on user attributes and preferences, competitive and business intelligence reports. A number of formal data bases a commercially available that use activities, interests, and opinion statements (AIOs) to create congregations of consumers (Kurtz, 2009, p. 275). Italicized tags in each user-profile below are taken from a Japanese VALS ™ study conducted by SIR Consulting Business Intelligence (Kurtz, 2009, p. 276). VALS is an acronym for values, attitudes, and lifestyles.
1. Pleasure traveler user profile. Experiencer/Altruist/Fun-seeker. Translator Connect Services seeks to maximize the benefits that the pleasure traveler will experience. Translators accomplish this by providing context, by acting as a buffer between the traveler and the native population, and by shaping the travel focus to take advantage of the richest experiences available. Translators often assume the behaviors of a traditional travel guide and enable the availability of concierge-like resources throughout an excursion.
2. Business traveler user profile. Striver/Thinker/Achiever. Translator Connect Services offers efficiency, accuracy, and reliability to the busy international business traveler. Account-based relationships reduce the effort and concerns attached to using translator services abroad. Business travelers who overlap business and leisure activities may benefit from access to the range of translators with specialties in both business and leisure, achieving maximum efficacy by matching goals to resources.
3. Government traveler user profile. Makers/Believers/Survivors. Translator Connect Services offers trouble-free translation services for quotidian translation needs. Account-based translations services are required due to the nature of government work. The services of leisure-focused translators need not be offered to government travelers, as all translation services are of a business nature.
Promotional Strategies.
Differentiated marketing. Translator Connect Services will employ a differentiated marketing strategy based on segmentation analysis. One of the ways that Translator Connect Services can appeal to its target market is to offer a menu of translations services. However, the positioning of the services in the promotion mix will be influenced by the target market segments identified through the user profiles, forecasts of the overall market potential, estimating market share, and electing specific target market segments (Lamb, 2008). In addition, other variables that impact the promotion mix are the attributes of the product itself, the stage of the product life cycle in which the promotion will occur, and the stage in the decision-making funnel where a customer is located (Lamb, 2008).
Three main promotional strategy objectives will be employed: Inform, persuade, and remind. These are the classic objectives of advertising and they support promotional strategy decision-making.
Inform: Since the services of Translator Connect Services are new to the market, an important part of the promotional strategy plan is to inform consumers about the scope of the service offering and the benefits to be derived by engaging licensed translators. Translation services are not complex, so the information provided to customers can be limited. But promotional material should focus on assurances about the quality, privacy, and ease with which services are provided and business is transacted as a result of engaging the services of a licensed translator from Translator Connect Services. In addition, information about the supporting technological infrastructure should be provided during this stage.
Persuade: This promotional objective can make effective use of testimonial from satisfied customers. These testimonials must closely match the user-profiles generated during the target market analysis. The closer the customer is to making a decision to purchase, the more specifically promotional materials must anticipate and address concerns that customers in each of the user-profiles are likely to harbor. A critical aspect of this promotional objective is to illustrate how the translation services offered by Translator Connect Services are superior to those of its competitors. At this juncture, judicious use of social media can create a definitive edge and provide a keen service to potential customers.
Remind: This promotional objective calls for a lighter touch than the promotional objectives of inform and persuade, primarily because the line between effective marketing and intrusive marketing is different for every customer, and it is all too easily crossed. Positive valence can be precisely used and optimally positioned for each user-profile type customer at this stage. Perhaps one of the best ways to create this positive valence for the target market is to entertain them while promoting the translation services. Given the nature of the services, it is easy to conceive of entertaining situations that can be captured on video, which then become the basis for media buy on mobile digital device platforms.
For the purpose of promoting the services of Translator Connect to pleasure, business, and government travelers, the focus will be on push-strategies. These push-strategies are further delineated in the following section where examples of promising distribution channels are discussed.
Sales and Marketing Channels.
The travel industry provides several major distribution channels that Translator Connect Services can employ for all of its customers. Advertisement of translations services will be embedded in the travel industry standbys, such as travel magazines, travel Web sites, and travel-booking agents. While the start-up budget may not accommodate ads placed in Conde-Nast publications, advertising in magazines by AAA or cruise line publications should be well within reach. Seasonal media buys for travel Web sites are part of the promotional plan, with a particular focus on sites like TravelAdvisor in which user-generated comments make up the bulk of advertising about a service or a site. In this schema, affiliation with a budget international hotel chain, such as the Holiday Inn or Holiday Inn Express, would add to value to the spend. This type of affiliation would encourage travelers to comment on the constellation of hotel services, and an established guide and translation service provider could easily be showcased as part of these reviews.
An important channel for distribution to business travelers is corporate travel agencies, such as Carlson Wagonlit. During the booking process, corporate travel agents ask travelers if they need to have arrangements made for lodging, transportation, or luggage shipping. These travel agencies can act as distributors for the services of Translator Connect Services by simply adding translation services to their ask.
Another ready-made distribution channel, which has its best application in the cases where travelers make their own flight reservations, is to obtain affiliation with major airlines that will place a small ad in the pages that now accompany online flight reservations. Most airlines include several pages, which are optional to print with the boarding pass, that feature information about the destination, such as climate, attractions, and city demographics and history. A number of these features are paid advertisements for services tied to the destination location. Translator Connect Services can purchase affiliation status that places ads in these pre-boarding documents, and that feature translation services for the dominant language of the destination.
Wait marketing. A lynchpin of the promotional spend will be devoted to a pull-strategy known as wait marketing (Derval, 2007). This strategy is particularly apropos for business and government travelers who, due to the frequency of their travel, spend a considerable amount of time waiting in airports, train depots, at taxi stands, and in hotel lobbies. Consider the following: The majority of customers engaging the services of Translator Connect Services will own and actively use mobile digital devices. The launch campaign will focus on advertising on these mobile devices and will employ wait marketing strategies. The target market is highly likely to exhibit the same preferences for wait marketing as the consumers who participated in a Swiss survey (Derval, 2007) and surveys by independent advertising agencies in the U.S. And in Europe (Derval, 2007). The key and common element in these studies is that consumers resent being interrupted in their daily activities by advertisements. However, consumers welcome — and appear to enjoy — advertisement that occurs while they are waiting for their turn in a line, waiting for traffic to diminish, or waiting for friends or family to commence or end a shared activity (Derval, 2007). This type of advertising, termed "wait marketing," is perceived as a form of entertainment (Derval, 2007).
Congruence between the media used for wait marketing and the message is very important (Derval, 2007). Advertising for the services of Translation Connect Services, for example, would seem very appropriate to consumers should it appear on a digital board in the rental car agency waiting room, or on out-of-home posters inside the airport shuttle bus. An intensive program of wait marketing on mobile digital devices also has viral marketing capability. In fact, producing a highly entertaining, easily remembered, and conveniently shareable advertising video should be the goal for any video produced for use on mobile digital devices featuring Translator Connect Services.
Marketing Communications.
Translator Connect Services will employ a comprehensive range of marketing communications mix to support its promotional campaigns and incentives to distributors. Affiliate marketing arrangements will combine with search engine pay-per-click, such as that offered by Google, and optimized searching, such as that offered by Yahoo's Overture.
Because Translator Connect Services is a start-up with a limited marketing budget, it will need to enlist the efforts of channel distributors to position the service and to obtain account-based clients. Sponsorship relationships with private membership organizations, such as travel clubs and university alumni programs, will be established. Translator Connect Services will develop a calendar of domestic and international trade fairs and exhibitions that cater to professionals who travel routinely and extensively. These trade fairs and exhibitions would include those for the hotel and tourist industries, those attended by business merchandize suppliers, and those frequented by high schools that operate foreign exchange student programs or universities that actively recruit foreign students.
Conventional print advertising will be employed in the promotional campaign. This print-based campaign will include tear-cards in magazines where a constellation of services are listed and potential customers can tic-off the businesses about which they wish to receive more information. Advertising will be strictly in the below-the-line category so that costs will be transparent, thereby facilitating the budgeting process.
Sales promotions will include using numerical code inputs from mobile digital devices to win a free translation services session, print or Q2 Code vouchers, and buy-one/get-one-free offers. Direct marketing campaigns will also be employed on mobile digital device platforms. In fact, this is the basis for the wait marketing strategy described above. In concert with these efforts, current customers will receive discounted or free translation sessions for referring potential customers, receiving their awards following paid translation services sessions provided by Translator Connect Services.
The services of a public relations agency will be enlisted in order to submit periodic press releases to the media. Emphasis will be placed on these activities early in the start-up and whenever a substantive affiliate relationship is established. These services will serve to build awareness of Translator Connect Services and to remind customers about the services and discount promotions as they occur.
References
Derval, D. (2007, July 12). Wait marketing: Communicate at the right moment at the right place. Business: Marketing eZine Articles. Retrieved http://ezinearticles.com/?Wait-Marketing:-Communicate-at-the-Right-Moment-at-the-Right-place&id=639759
Kurtz, D.L. MacKenzie, H.F., & Snow, K. (2009). Contemporary Marketing, (3rd ed.). Victoria, UK: Thompson-Southwestern. Retrieved http://books.google.com/
books?id=lf7VKtZcJlgC&pg=PA291&lpg=PA291&dq=contemporary+marketing+boone+kurtz+mackenzie+snow&source=bl&ots=Gq36zZv1p7&sig=gjwanlnPveq7beNVJCb9iJsu_yY&hl=en&ei=5b6TTb3rMYX0tgPz45zWBQ&sa=X&oi=book_result&ct=result&resnum=2&sqi=2&ved=0CBkQ6AEwAQ#v=onepage&q=contemporary%20marketing%20boone%20kurtz%20mackenzie%20snow&f=false
Lamb, C.W., Hair, J.F., Jr., & McDaniel, C. (2008). Essentials of marketing. (3th ed.). Cengage Publishing. Retrieved http://books.google.com/
books?id=9Kf_1eI0J4C&pg=PA396&dq=marketing+promotion+strategy+goals&hl=en&ei=OMCTTaT7DYa2sAPCjJ3PBQ&sa=X&oi=book_result&ct=result&resnum=2&ved=0CEMQ6AEwAQ#v=onepage&q=marketing%20promotion%20strategy%20goals&f=false
---
Are you busy and do not have time to handle your assignment? Are you scared that your paper will not make the grade? Do you have responsibilities that may hinder you from turning in your assignment on time? Are you tired and can barely handle your assignment? Are your grades inconsistent?
Whichever your reason is, it is valid! You can get professional academic help from our service at affordable rates. We have a team of professional academic writers who can handle all your assignments.
Plagiarism free papers
Timely delivery
Any deadline
Skilled, Experienced Native English Writers
Subject-relevant academic writer
Adherence to paper instructions
Ability to tackle bulk assignments
Reasonable prices
24/7 Customer Support
Get superb grades consistently
Online Academic Help With Different Subjects
Literature
Students barely have time to read. We got you! Have your literature essay or book review written without having the hassle of reading the book. You can get your literature paper custom-written for you by our literature specialists.
Finance
Do you struggle with finance? No need to torture yourself if finance is not your cup of tea. You can order your finance paper from our academic writing service and get 100% original work from competent finance experts.
Computer science
Computer science is a tough subject. Fortunately, our computer science experts are up to the match. No need to stress and have sleepless nights. Our academic writers will tackle all your computer science assignments and deliver them on time. Let us handle all your python, java, ruby, JavaScript, php , C+ assignments!
Psychology
While psychology may be an interesting subject, you may lack sufficient time to handle your assignments. Don't despair; by using our academic writing service, you can be assured of perfect grades. Moreover, your grades will be consistent.
Engineering
Engineering is quite a demanding subject. Students face a lot of pressure and barely have enough time to do what they love to do. Our academic writing service got you covered! Our engineering specialists follow the paper instructions and ensure timely delivery of the paper.
Nursing
In the nursing course, you may have difficulties with literature reviews, annotated bibliographies, critical essays, and other assignments. Our nursing assignment writers will offer you professional nursing paper help at low prices.
Sociology
Truth be told, sociology papers can be quite exhausting. Our academic writing service relieves you of fatigue, pressure, and stress. You can relax and have peace of mind as our academic writers handle your sociology assignment.
Business
We take pride in having some of the best business writers in the industry. Our business writers have a lot of experience in the field. They are reliable, and you can be assured of a high-grade paper. They are able to handle business papers of any subject, length, deadline, and difficulty!
Statistics
We boast of having some of the most experienced statistics experts in the industry. Our statistics experts have diverse skills, expertise, and knowledge to handle any kind of assignment. They have access to all kinds of software to get your assignment done.
Law
Writing a law essay may prove to be an insurmountable obstacle, especially when you need to know the peculiarities of the legislative framework. Take advantage of our top-notch law specialists and get superb grades and 100% satisfaction.
What discipline/subjects do you deal in?
We have highlighted some of the most popular subjects we handle above. Those are just a tip of the iceberg. We deal in all academic disciplines since our writers are as diverse. They have been drawn from across all disciplines, and orders are assigned to those writers believed to be the best in the field. In a nutshell, there is no task we cannot handle; all you need to do is place your order with us. As long as your instructions are clear, just trust we shall deliver irrespective of the discipline.
Are your writers competent enough to handle my paper?
Our essay writers are graduates with bachelor's, masters, Ph.D., and doctorate degrees in various subjects. The minimum requirement to be an essay writer with our essay writing service is to have a college degree. All our academic writers have a minimum of two years of academic writing. We have a stringent recruitment process to ensure that we get only the most competent essay writers in the industry. We also ensure that the writers are handsomely compensated for their value. The majority of our writers are native English speakers. As such, the fluency of language and grammar is impeccable.
What if I don't like the paper?
There is a very low likelihood that you won't like the paper.
Reasons being:
When assigning your order, we match the paper's discipline with the writer's field/specialization. Since all our writers are graduates, we match the paper's subject with the field the writer studied. For instance, if it's a nursing paper, only a nursing graduate and writer will handle it. Furthermore, all our writers have academic writing experience and top-notch research skills.
We have a quality assurance that reviews the paper before it gets to you. As such, we ensure that you get a paper that meets the required standard and will most definitely make the grade.
In the event that you don't like your paper:
The writer will revise the paper up to your pleasing. You have unlimited revisions. You simply need to highlight what specifically you don't like about the paper, and the writer will make the amendments. The paper will be revised until you are satisfied. Revisions are free of charge
We will have a different writer write the paper from scratch.
Last resort, if the above does not work, we will refund your money.
Will the professor find out I didn't write the paper myself?
Not at all. All papers are written from scratch. There is no way your tutor or instructor will realize that you did not write the paper yourself. In fact, we recommend using our assignment help services for consistent results.
What if the paper is plagiarized?
We check all papers for plagiarism before we submit them. We use powerful plagiarism checking software such as SafeAssign, LopesWrite, and Turnitin. We also upload the plagiarism report so that you can review it. We understand that plagiarism is academic suicide. We would not take the risk of submitting plagiarized work and jeopardize your academic journey. Furthermore, we do not sell or use prewritten papers, and each paper is written from scratch.
When will I get my paper?
You determine when you get the paper by setting the deadline when placing the order. All papers are delivered within the deadline. We are well aware that we operate in a time-sensitive industry. As such, we have laid out strategies to ensure that the client receives the paper on time and they never miss the deadline. We understand that papers that are submitted late have some points deducted. We do not want you to miss any points due to late submission. We work on beating deadlines by huge margins in order to ensure that you have ample time to review the paper before you submit it.
Will anyone find out that I used your services?
We have a privacy and confidentiality policy that guides our work. We NEVER share any customer information with third parties. Noone will ever know that you used our assignment help services. It's only between you and us. We are bound by our policies to protect the customer's identity and information. All your information, such as your names, phone number, email, order information, and so on, are protected. We have robust security systems that ensure that your data is protected. Hacking our systems is close to impossible, and it has never happened.
How our Assignment  Help Service Works
You fill all the paper instructions in the order form. Make sure you include all the helpful materials so that our academic writers can deliver the perfect paper. It will also help to eliminate unnecessary revisions.
2.      Pay for the order
Proceed to pay for the paper so that it can be assigned to one of our expert academic writers. The paper subject is matched with the writer's area of specialization.
3.      Track the progress
You communicate with the writer and know about the progress of the paper. The client can ask the writer for drafts of the paper. The client can upload extra material and include additional instructions from the lecturer. Receive a paper.
4.      Download the paper
The paper is sent to your email and uploaded to your personal account. You also get a plagiarism report attached to your paper.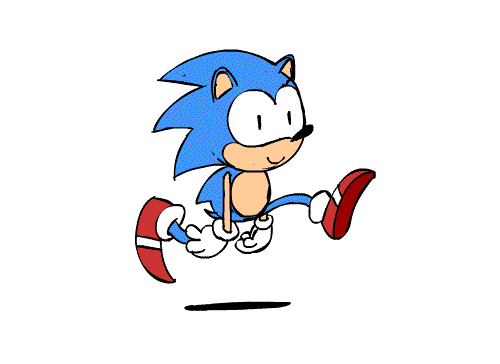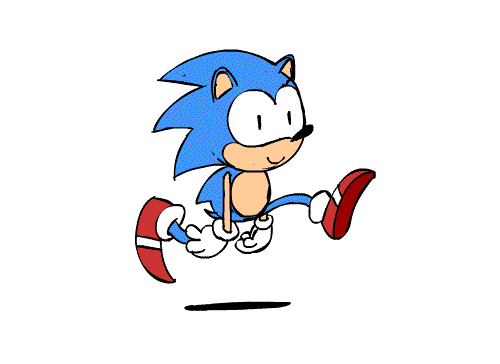 PLACE THIS ORDER OR A SIMILAR ORDER WITH US TODAY AND GET A PERFECT SCORE!!!
---