Introduction
Marketing research
Problem statement
The technological revolution has far much brought significant changes in the lifestyle of many people across the world. Seemingly it is mostly the young generation that feels the effect of this encroachment, with the business sector tapping the opportunity presented by this. Technology has by far eased communication process through the establishment of social media which not only serves for communication but also a source of entertainment and networking base. With this new era, the most youthful generation is reaping a lot from the same.
One of the most common forms of social media is Facebook and Twitter. Statistical reports issued by the Social bakers indicate that social media users have increased significantly especially amongst college students. Although we are giving credit to the founders of social media for transforming lives of many boosting business enterprises through providing a platform for advertising their products, it has also come with its challenges especially to the youthful generation who abuse it.
While it was meant for the good of all, most young people and students for this matter have found themselves addicted to sites like Facebook and Twitter. It is not a surprise to find students tweeting and face booking in a class when tutors are busy delivering. This, of course, shifts the attention of learners and the consequences are obvious. This research paper will dwell on looking into whether university students are unnecessarily spending a lot of time in social media like Facebook and if this is adversely affecting their academic life in terms of performance.
Literature review
Facebook is a service for social networking and was in late February 2004. Its ownership and operation are associated with the Facebook, Inc. Mark Zuckerberg was the founder of Facebook together with some other group of colleagues whom they were studying and sharing residential room at Harvard University. These were Eduardo Saverin, Dustin Moskovitz, Chris Hughes, and Andrew McCollum. Initially, these founders had limited the membership of the website to students from the Harvard University but later it was extended to other tertiary institutions in the Ivy League, Boston region, and lowly many other universities in the United States and Canada, corporations. By the end of September 2006, everyone aged 13 years and above could access Facebook as long as they had a valid email address.
Facemash was the predecessor of Facebook and was opened on the 28th of October, 2003. We are told that Facemash website was invented by a student from Harvard, Mark Zuckerberg, together with other three boys who were his classmates namely Chris Hughes, Dustin Moskovitz, and Andrew McCollum. While in his second year of college, Zuckerberg did write the Facemash software and was set like a kind of "hot or not hot" game for the students from Harvard. The website could allow comparison of pictures by students and then they would choose based on their view of the pictures who was not hot and who was hot.
Reports from The Harvard Crimson said that Facemash relied on the use of photos that were compiled from nine houses online Facebook, by positioning two of them next to another and then users would select the hotter person. To accomplish his intention, Zuckerberg went on and hacked all the Facebook photos that were maintained by the Harvard for helping the students in identifying each other, and made use of such images in populating his website from Facemash. By then, Harvard didn't have a directory for students that contained photos and other basic data.
The initial site would generate 450 and 22000 visitors and photo- views respectively in the first 4 hours online. The significant attributes of what later turned to be Facebook were as a result of the initial site to mirror the physical community of people and their true identities.
Zuckerberg referred to himself as a jerk for succeeding to make such a site. This site was then distributed to other campuses list-servers but this was short lived since the executives from the Harvard shut them down just a few days after its opening. Charges of copyrights violations were brought against Zuckerberg. Other charges were security breach as well as a violation of personal privacy by stealing the pictures of students that he relied on to populate his now growing website. Later, Zuckerberg was expelled from the university although all these charges were later dropped.
Zuckerberg continued to develop on the initial project that particular semester. He created a tool for social study towards the final of art history. He managed to upload 500 pictures of Augustan to the website, allocating one photo per page and leaving a small slot for people to comment. Zuckerberg opened the particular site up to other people including his classmates, and people began to share their notes. The professor praised it saying that it produced the best of all. In an interview with TechCrunch, Zuckerberg explained that he wanted to come up with something that would open up Harvard University.
According to a report released by AvoiFacebook.com, many challenges arise as a result of habitual use of the social site. First, it's impossible to permanently delete your Facebook account. This imposes a serious challenge to users. Again, Facebook has imposed a great challenge into the conduct of relationships. It is doubtless that Facebook has created a totally new atmosphere where things have become so difficult for healthy relationships. There are so many instances where relationships break up because one of the partners changes their marital status to indicate he or she is single.
The breakup could also occur as a result of an immoral photo or as a result of some sort of fishy communication that could be suggesting one partner is cheating on the other. Various aspects of the behavior of human beings have drastically changed with the use of Facebook, and this is adversely impacting relationships in a manner that no one could have predicted it earlier. A tracker of relationship- history makes it possible for users to access and view the history of the relationship between couples or even between two friends. This reflects all the conversations and interactions that have been going on including tagging of photos, poking, and others. For someone serious about their relationship or marriage, this factor is enough to make them avoid Facebook.
Other researches have established that the majority of social media users are teens who are of course in school. This exposes them addiction even in classes. Time management becomes an issue. According to an article published on 30th May 2012, use of Facebook completely contradicts school policy. There is no other intellectual benefit derived from the use of Facebook by kids except only fun and social networking which does not provide parents with convincing reasons why their kids should continue using Facebook and other social sites.
Again, it is said that the use of Facebook addicts and this addiction can lead to low self-esteem. A Swedish university conducted a survey on this matter with about 1000 people being interviewed. This survey was named the "Swedish largest Facebook Study." It sought to establish the effects of social media on the self-esteem of the users. The study established that over 70% of Facebook users gradually lost their self-esteem especially after addiction.
According to a report of a study conducted in College Northside about the impact of Facebook amongst high school age students with Emotional, Social and Behavioral difficulties, a lot of literature is established as far as consequential effects of using Facebook amongst university students is concerned. The study revealed that students who experience behavioral, social and emotional difficulties could use the platform to address their problem. Again, it was found that the use of Facebook by students could result in a problem of disguise of the true character of a student. Creation of a persona that is online has been given some focus by previous researchers. This involves online learners and most specifically graduate learners. It is absolutely hard for the teacher to evaluate the real attributes and characters of the students.
Research conducted recently in one school in Britain has indicated that social media notably Facebook has negatively impacted the general performance of students. To establish this, the institution carried out a study to find out whether Facebook and other forms of social media affect in any manner the students' performance. The testing was conducted in such a way that during the first duration of three months, students were denied access to Facebook and afterwards they were allowed to access it for a period of one month.
According to the results, a sample of three months was jutted enough to draw conclusions for the objective. In the fourth month of Facebook access, it was noticed that the grades of students deteriorated slightly. To make things worse, there was noticed a great problem of concentration from the students as well as poor acceptance of knowledge. This research has indicated that Facebook and other social forms of social media have many negative consequences to the performance of students in any learning institution. The problem does not only arise when the user is logged in, even after they are logged off, but the current events they had observed also tend to distract them and therefore occupy much of thinking time they could otherwise have devoted to the meditation of course work.
Research methodology and Sampling procedure
Permission was obtained to get access of fifty walls of students, who formed our population, with participants being identified and selection conducted on the technique of snowballing sampling. While snowballing is efficient and convenient criteria to ensure that a large group of participants in research on college and university students, it does imply that the samples selected are non- random and that the research to some extent lacks a certain degree of adequate objectivity.
Researches related to social studies, however, tend to bend towards snowball sampling method in instances of particular subgroups and justification of this overlook is made through what is known to be acceptable bias. Collection of quantitative data in the educational research sector can possibly have some challenges and is perceived by many people as limited in its scope, besides the fact that it can't take into consideration the wider factors regarding students' environment.
The explicit decision made in this research of applying a systematic perspective will also demand to collect and analyze large volumes of data that is qualitative in nature from different sources. Though the research project has formulated itself some objectives that are quantitative in nature, the main section of the data gathered is qualitative. A given amount of quantitative data and figures has been collected through in-depth interview of five students and their opinions taken as regards our subject, although this does not actually represent the sample size but is however done for u sake of enhancing practicality. As is always the case with all other social sciences, the research project has thus made use of principles of mixed methodologies with intentions of creating practicality.
Ethical issues
Permission was obtained to get access to fifty walls undergraduate students who formed our population of study in this research. Even though the online technique that permits access to someone's Facebook page needs express authorization, the study was conducted with informed consent from the Dean of students and the Chairman of the Department of research in the university. The consent sought clearly stated the purpose of the study.
Methods of data collection
For the purposes of this study, both structured and semi-directive form of questionnaires was applied. In-depth interview was also conducted to a group of five students to check the mood of the students and their opinions, assuming that this would represent an ideally good sample to project the findings. Students from the target population of our research project and they, therefore, formed a large part of our participants or rather respondents in an effort meant to gauge and evaluate their own perceptions and attitudes towards the use Facebook and another social site like Twitter.
These entail a survey of simple descriptive nature, rather than having longitudinal or cross-sectional design surveys. The semi-structured questionnaires were filled in and completed on the basis of face to face with some others being mailed depending on such factors like the respondents' availability.
The good thing with those that were filled on the basis of face to face is because there was room for respondents to make inquiries and clarifications were made thus error rate was significantly low in those questionnaires. Regarding those that were emailed, due considerations that were reviewed by Busher & James (49) pertaining to email interviews were taken care of.
Another benefit of face to face interview is that respondents' sign language would be established as well as their facial attitude. it was expected that respondents would open up and give more information and data that is requested. It is also worthy to note that in this form of a simple structured interview, the level of bias by the researcher is minimized since the researcher does not exert much control on to the interviewee as far as data collection process is concerned.
Data Analysis Technique
Data will first be edited to identify and eliminate errors made by respondents. Code numbers will be assigned to each answer of survey question and from there coding list or frame will be obtained. Coding is expected to organize and reduce research data into manageable summaries. Both qualitative and quantitative statistics will be used to analyze the data
Findings
The most significant observation that was made regarding our results of the study was that respondents (students) who were experiencing great challenges at school and were undergoing many academic challenges were never ready to share this kind of information when doing the social network. Though the profile option is for allowing someone to publish their state of mind, they never actually opened up to publish their academic issues on the blog. It, therefore, appeared that the nature of the information to be published would be systematically selected, and therefore one would not portray their true state of mind.
Quite a big number of students who often use Facebook indicated that they were almost addicted. As a matter of fact, 64% indicated that they would not imagine life without Facebook. Consequently, this category openly admitted that they would network even when lectures are on. In this study, it was also established that about 58% of the students who were interviewed started using Facebook or rather registered as users when they were as young as 13 years.
The correlation between the use of Facebook and academic performance indicated that the two are enemies of each other. It was established that a student wastes an average of four-five hours a day on Facebook. When asked whether they were concerned of the time they spend on this, most of them were convicted of stopping networking or at least have some control mechanism, but their self-control towards the same was not effective. It was revealed that 55% percent of respondents hand in their assignments late because they waste their time in social media. Networking while lectures are going on reduces one's concentration and grasping power.
The study also revealed that social media was a good tool for facilitating and fueling chaos and demonstrations on the campus. It was found out that there was a Facebook account that students posted their complaints and grievances, most of which were not found to be genuine but rather statements used to invite students into uncouth behaviors. Therefore, this social site, directly and indirectly, contributed to indiscipline, which in turn affected students' performance.
Social networking was also found to have negative implications on those students in relationships. It was found that 33% of ladies were experiencing social discomfort due to issues touching to their private lives. This was linked to the use of Facebook as a tool for contributing to relationship breakups. It was established that their partners would post or otherwise do something to indicate to them that they were engaged elsewhere. The psychological problems arising a result of relationship break up had adverse effects on academic performance.
Relationships were seen to exist virtually in the sense that, there was seen to be an atmosphere of friendship when networking with "friends" via Facebook but in reality, these people were not even close friends. According to teachers, some times conversations and dialogues were seen to happen between students who rarely spoke to one another during ordinary school days. In this case, social media was used to mend broken peer relations. Specific subjects or themes of discussions mainly involved video games, music, football, extract from sources like YouTube, etc.
Conclusion
This study agrees with other researches conducted previously about the effect of Facebook in learning institutions.  It has been noted that the use of social media monopolizes students' attention away from the prioritization of academics. Literature also shows instances of behaviors like an invasion of privacy, bullying, relationship break ups, etc. as such, social network has been blocked in many schools' computers. This study encourages other more researches to be conducted on the same.
Although this paper has highlighted a number of challenges that arise as a result of using social networking in tertiary institutions, it is good to note that this media has brought some benefits. The study does not fully suggest that social networking is completely bad, but the challenges far outweigh the benefits especially if the site is abused. During the process of conducting this research project, a number of challenges were encountered. Some respondents were less willing to share out the information that was being sought.
References
WANKEL, L. A., & WANKEL, C. (2011). Higher education administration with social media: including applications in student affairs, enrollment management, alumni relations, and career centers. Bingley, UK, Emerald
BOZARTH, J. (2010). Social Media for Trainers Techniques for Enhancing and Extending Learning. Hoboken, John Wiley & Sons
CARROLL, J. L. (2010). Sexuality now: embracing diversity. Belmont, CA, Wadsworth CENGAGE Learning.
(2011). Enhancing learning through technology: education unplugged: mobile technologies and Web 2.0: international conference, ICT 2011, Hong Kong, July 11-13, 201: proceedings. Berlin, Springer
KELSEY, T. (2010). Social networking spaces: from Facebook to Twitter and everything in between a step-by-step introduction to social networks for beginners and everyone else. [New York], Apress
DANIEL, B. K. (2011). Handbook of research on methods and techniques for studying virtual communities: paradigms and phenomena. Hershey, PA, Information Science Reference.
SHELLY, G. B., Cashman, T. J., & VERMAAT, M. E. (2008). Discovering Computers 2009: Introductory. Boston, Mass, Course Technology.
MUELLER, B. (2011). Dynamics of international advertising: theoretical and practical perspectives. New York, Peter Lang.
INTERNATIONAL SYMPOSIUM SYMORG, LEVI-JAKŠIĆ, M., & BARJAKTAROVIĆ RAKOČEVIĆ, S. (2012). Innovative management & business performance [symposium proceedings]. Belgrade, University of Belgrade, Faculty of Organizational Sciences.
MATHIS, R. L., & JACKSON, J. H. (2010). Human resource management. Mason, OH, Thomson/South-western.
ORLICH, D. C. (2013). Teaching strategies: a guide to effective instruction. Belmont, CA, Wadsworth Cengage Learning.
HEDENGREN, T. D. (2011). Tackling Tumblr–web publishing made simple. Chichester, John Wiley & Sons.
BALDAUF, K., & STAIR, R. M. (2011). Succeeding with technology: computer system concepts for your life. Boston, Mass, Course Technology/Cengage Learning.
MICEK, D., & WHITLOCK, W. (2008). Twitter revolution: how social media and mobile marketing is changing the way we do business & market online. Las Vegas, NV, Xeno Press.
CHASE, L., & KNEBL, K. (2011). The social media sales revolution: the new rules for finding customers, building relationships, and closing more sales through online networking. New York, NY, McGraw-Hill.
Appendix 1: Sample Questionnaire
This questionnaire is intended for academic use only. Please tick the appropriate box and a brief explanation where appropriate for your response.
Section A: Personal Information
Name of District/respondent (Respondent's name Optional)
Gender. Please tick (√)
Male                                                    Female
Age. Please tick (√)
16-19 years
20-23yrs
24 years and above
Nature of Program. Please tick (√)
Certificate
Diploma
Post graduate Diploma
Undergraduate
Post graduate
Years in Service. Please tick (√)
1st-year 3rd year
2nd-year 4th year
Others
What is your level of understanding of social media?
Please tick (√)
Low
Medium
High
Section: B
Ticks an √ in the space provided or write your response in the space given (……) where applicable.
Do you have a Facebook account or any other media like Twitter?
If yes indicate when you registered and the impact (negative or positive) you have so far experienced from it
…………………………………………………………………………………………………………………………………………………………………………………………………………………………………………………………………………….
Do you think social networking interferes with your study time?
When do you usually Facebook? Please elaborate which hours of the day ………………………………………………………………………………………………………………………………………………………………………..
To what extent has Facebook use affected your private life?
Great extent                Moderate                     Little extent                Not at all
Do you agree that Facebook has contributed to relationships break up?
| | | | | |
| --- | --- | --- | --- | --- |
| Strongly Agree | Agree | Not sure | Disagree | Strongly Disagree |
| | | | | |
Has the use of social media affected discipline level in your institution?
Yes                                       No
Explain Your Answer
………………………………………………………………………………………………………………………………………………………………………………………………………………………………………………………………………………
What kind of postings or profile discussions do you often conduct? Please elaborate ……………………………………………………………………………………………………………………………………………………………………………………………………………………………………………………………………………..
Have you received any form of restriction from your Departmental head regarding use of the social network while classes are running?
No                                                                          Yes
If yes, of what kind?
__________________________________________________________________________________________________________________________________________________________________________________________________________
If yes, what was the reaction of students towards the same?
END THANK YOU
Appendix 2: Time Schedule
Time Frame                                                 Date Due
Proposal Preparation                                        11 days
Data Collection                                                4 days
Summary of Findings                                       5 days
Conclusions and Recommendations                  2 days
Final Project Preparation                                   6 days
---
Are you busy and do not have time to handle your assignment? Are you scared that your paper will not make the grade? Do you have responsibilities that may hinder you from turning in your assignment on time? Are you tired and can barely handle your assignment? Are your grades inconsistent?
Whichever your reason is, it is valid! You can get professional academic help from our service at affordable rates. We have a team of professional academic writers who can handle all your assignments.
Plagiarism free papers
Timely delivery
Any deadline
Skilled, Experienced Native English Writers
Subject-relevant academic writer
Adherence to paper instructions
Ability to tackle bulk assignments
Reasonable prices
24/7 Customer Support
Get superb grades consistently
Online Academic Help With Different Subjects
Literature
Students barely have time to read. We got you! Have your literature essay or book review written without having the hassle of reading the book. You can get your literature paper custom-written for you by our literature specialists.
Finance
Do you struggle with finance? No need to torture yourself if finance is not your cup of tea. You can order your finance paper from our academic writing service and get 100% original work from competent finance experts.
Computer science
Computer science is a tough subject. Fortunately, our computer science experts are up to the match. No need to stress and have sleepless nights. Our academic writers will tackle all your computer science assignments and deliver them on time. Let us handle all your python, java, ruby, JavaScript, php , C+ assignments!
Psychology
While psychology may be an interesting subject, you may lack sufficient time to handle your assignments. Don't despair; by using our academic writing service, you can be assured of perfect grades. Moreover, your grades will be consistent.
Engineering
Engineering is quite a demanding subject. Students face a lot of pressure and barely have enough time to do what they love to do. Our academic writing service got you covered! Our engineering specialists follow the paper instructions and ensure timely delivery of the paper.
Nursing
In the nursing course, you may have difficulties with literature reviews, annotated bibliographies, critical essays, and other assignments. Our nursing assignment writers will offer you professional nursing paper help at low prices.
Sociology
Truth be told, sociology papers can be quite exhausting. Our academic writing service relieves you of fatigue, pressure, and stress. You can relax and have peace of mind as our academic writers handle your sociology assignment.
Business
We take pride in having some of the best business writers in the industry. Our business writers have a lot of experience in the field. They are reliable, and you can be assured of a high-grade paper. They are able to handle business papers of any subject, length, deadline, and difficulty!
Statistics
We boast of having some of the most experienced statistics experts in the industry. Our statistics experts have diverse skills, expertise, and knowledge to handle any kind of assignment. They have access to all kinds of software to get your assignment done.
Law
Writing a law essay may prove to be an insurmountable obstacle, especially when you need to know the peculiarities of the legislative framework. Take advantage of our top-notch law specialists and get superb grades and 100% satisfaction.
What discipline/subjects do you deal in?
We have highlighted some of the most popular subjects we handle above. Those are just a tip of the iceberg. We deal in all academic disciplines since our writers are as diverse. They have been drawn from across all disciplines, and orders are assigned to those writers believed to be the best in the field. In a nutshell, there is no task we cannot handle; all you need to do is place your order with us. As long as your instructions are clear, just trust we shall deliver irrespective of the discipline.
Are your writers competent enough to handle my paper?
Our essay writers are graduates with bachelor's, masters, Ph.D., and doctorate degrees in various subjects. The minimum requirement to be an essay writer with our essay writing service is to have a college degree. All our academic writers have a minimum of two years of academic writing. We have a stringent recruitment process to ensure that we get only the most competent essay writers in the industry. We also ensure that the writers are handsomely compensated for their value. The majority of our writers are native English speakers. As such, the fluency of language and grammar is impeccable.
What if I don't like the paper?
There is a very low likelihood that you won't like the paper.
Reasons being:
When assigning your order, we match the paper's discipline with the writer's field/specialization. Since all our writers are graduates, we match the paper's subject with the field the writer studied. For instance, if it's a nursing paper, only a nursing graduate and writer will handle it. Furthermore, all our writers have academic writing experience and top-notch research skills.
We have a quality assurance that reviews the paper before it gets to you. As such, we ensure that you get a paper that meets the required standard and will most definitely make the grade.
In the event that you don't like your paper:
The writer will revise the paper up to your pleasing. You have unlimited revisions. You simply need to highlight what specifically you don't like about the paper, and the writer will make the amendments. The paper will be revised until you are satisfied. Revisions are free of charge
We will have a different writer write the paper from scratch.
Last resort, if the above does not work, we will refund your money.
Will the professor find out I didn't write the paper myself?
Not at all. All papers are written from scratch. There is no way your tutor or instructor will realize that you did not write the paper yourself. In fact, we recommend using our assignment help services for consistent results.
What if the paper is plagiarized?
We check all papers for plagiarism before we submit them. We use powerful plagiarism checking software such as SafeAssign, LopesWrite, and Turnitin. We also upload the plagiarism report so that you can review it. We understand that plagiarism is academic suicide. We would not take the risk of submitting plagiarized work and jeopardize your academic journey. Furthermore, we do not sell or use prewritten papers, and each paper is written from scratch.
When will I get my paper?
You determine when you get the paper by setting the deadline when placing the order. All papers are delivered within the deadline. We are well aware that we operate in a time-sensitive industry. As such, we have laid out strategies to ensure that the client receives the paper on time and they never miss the deadline. We understand that papers that are submitted late have some points deducted. We do not want you to miss any points due to late submission. We work on beating deadlines by huge margins in order to ensure that you have ample time to review the paper before you submit it.
Will anyone find out that I used your services?
We have a privacy and confidentiality policy that guides our work. We NEVER share any customer information with third parties. Noone will ever know that you used our assignment help services. It's only between you and us. We are bound by our policies to protect the customer's identity and information. All your information, such as your names, phone number, email, order information, and so on, are protected. We have robust security systems that ensure that your data is protected. Hacking our systems is close to impossible, and it has never happened.
How our Assignment  Help Service Works
You fill all the paper instructions in the order form. Make sure you include all the helpful materials so that our academic writers can deliver the perfect paper. It will also help to eliminate unnecessary revisions.
2.      Pay for the order
Proceed to pay for the paper so that it can be assigned to one of our expert academic writers. The paper subject is matched with the writer's area of specialization.
3.      Track the progress
You communicate with the writer and know about the progress of the paper. The client can ask the writer for drafts of the paper. The client can upload extra material and include additional instructions from the lecturer. Receive a paper.
4.      Download the paper
The paper is sent to your email and uploaded to your personal account. You also get a plagiarism report attached to your paper.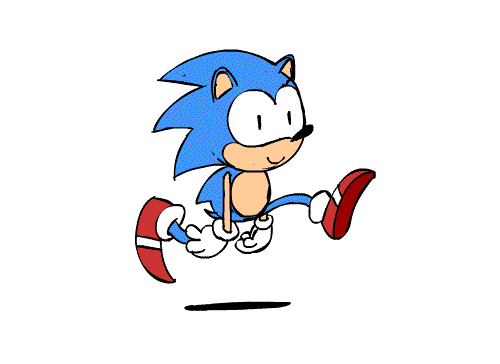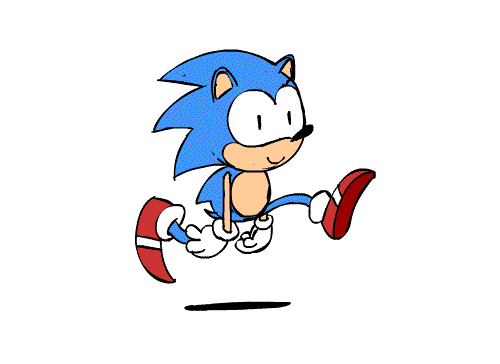 PLACE THIS ORDER OR A SIMILAR ORDER WITH US TODAY AND GET A PERFECT SCORE!!!
---