Marketing Strategies, Planning, Implementation & Control
In the past decade, the consumer good and services industry has become inundated with competitors, raising the business strategies of rival companies. Numerous consumer research studies have indicated the harsh truth that the best products don't always win in the marketplace. Instead, marketing strategies and tactics can be the difference in the success of roughly equal products and services. As a result, proper and efficient marketing strategies, planning, implementation and control play a significant role in whether the company and its' products or services become lucrative or not. This paper will provide an overview of the various marketing strategies, and will provide examples from Cingular, Kodak and JetStar Airlines to demonstrate both successful and unsuccessful real-life marketing strategies. Finally, this paper will conclude with a summary of the issues related to any company's overall marketing strategy.
Marketing Strategies: Planning
The planning of a marketing campaign, timing of the launch, and channels contribute a company's overall marketing strategy. Regardless of the industry that the company competes within, internal and external factors with respect to marketing channels can directly attribute to future success, or future failure. A few marketing problems could result in low or slow sales. Marketing problems in this area consist of an ineffective marketing message, inadequate marketing budget, targeting the wrong consumers, an inappropriate media mix, and failure to modify marketing efforts to properly reflect historic results (Siebart, 2007). Other problems include poor timing of the marketing campaign, ineffective marketing materials, the lack of initial follow-up, poor sales skills, and improperly focused sales efforts (Siebart, 2007). The majority of companies can examine their marketing channels to determine whether a marketing or advertising problem exists. Siebart (2007) suggests conducting an audit that compares other's practices within the same industry. The audit can readily identify where improvement efforts need to be focused.
For new companies that may not have the necessary staff to cover services, outsourcing services are available in the areas of operations management and quality control, ad placement and media management, ad fund management, centralized print fulfillment, and sales management (Siebart, 2007). For companies that appear to be growing rapidly, an aggressive sales force can outstrip a company's ability to properly support its marketing efforts. This problem can lead to a fatal downward spiral for the startup business (Siebart, 2007). As a means of remedying these problems, the marketing department may want to consider the development or redesign of brochures, e-brochures, Web pages and logos, updating operations manuals, developing training program curricula, PowerPoint presentations, training aids and tests, and creating interior branding programs and other consumer marketing assistance (Siebart, 2007).
In the planning phase, the companies must perform market research to determine which channels to enter, and follow what the research results reveal about the particular industry and consumers. Market research is key; it provides critical information and direction, identifies market needs and wants, product features, pricing, decision makers, distribution channels, motivation to buy. Timing of the product launch is also critical, and all elements of the process must be coordinated. Production must be on the same time schedule as the promotion, and the product must be ready when it is announced. Many products need to be timed to critical points in the business cycle. The new product must be tested to be sure that it has the features the customer wants, as well as making sure the distributor and sales organization are comfortable selling it. Advertising and promotion must be tested as well. After this, distribution comes into play, using the following questions: Who's going to sell the product? Can you use the same distribution channels you currently use? Can you use the same independent representatives or sales force? Is there sufficient sales potential in the new product to convince a distributor, retailer, or agent to take on the new line (Brandt, 2000)? There are significant up-front selling costs involved in introducing new products, and all parties in the channel need assurance that the investment of time and money will be recovered.
Before new products are introduced, the marketing of the product name and potential legal protections associated with the brand name and marketing campaign must be addressed. Marketing's role as connected to trademarks is to create brand awareness, and to use trademarks and brands consistently and accurately. A trademark is any word, name, symbol, slogan, tag line, or characters and design, or any combination of, used or intended to be used, in commerce to identify and distinguish the goods of one manufacturer or seller from goods manufactured or sold by others, and to indicate the source of the goods (United States Patent and Trademark Office, 2007). A brief definition of a trademark is a "brand name." Trademarks can also be colors (pink insulation), sounds (a lion's roar), scents (scented yarn), product configuration (a shaped liquor bottle), or trade dress (the look and feel of a Pepe's restaurant) (United States Patent and Trademark Office, 2007). The company's marketing department works with legal resources to determine whether to launch new products under new names and whether to continue to use previously registered trademarks. The proper use of trademarks is essential to maintaining the company's trademarks and protecting their value to the company. All materials, including labels, decals, advertising, literature, Internet and Intranet sites must use and reference trademarks correctly. The company must also distribute trademark guidelines for all marketing representatives to follow. The marketing guidelines distributed must state that trademarks operate as one of the company's most valuable assets. Strong, effective trademarks serve more than just as a name – they help define the level of quality a consumer receives, and tie products and services to the company's overall image. Trademarks also serve as the basis for consumer's everyday decisions and choices.
Example: U.S. Cingular
The recent marketing campaign initiated by U.S. Cingular demonstrates an ineffective planning phase as part of the overall marketing strategy. Following the merger between at&T and Cingular, the name "Cingular" was changed to "AT&T;" a branding decision that has been the subject of much recent controversy. The new company planned, and at first, operated under the Cingular brand name. A few moths after this however, the company planned a movement away from using the "Cingular" name, and returned to using the "AT&T" name. Since millions of dollars were spent marketing and advertising the Cingular name and logo to consumers, the new branding decision was poorly planned. Market researchers have named numerous disadvantages of the company abandoning the Cingular name and using the at&T name. The most commonly cited reason is the fact that approximately $4 billion was spent branding Cingular and an additional $1 billion was budgeted for 2006 (Cuneo, 2006). Cingular's corporate parents, at&T and BellSouth, spent $4 billion to turn it into one of the best-known names in the country though sponsorship of "American Idol" and similar shows to appeal to the younger population.
After spending the initial $4 billion, at&T is predicted to spend an additional $2 billion dollars in re-branding "Cingular" to "AT&T Wireless." Another disadvantage is that the main consumers that are familiar with the at&T brand are the older generation of people, and younger people have already accepted the Cingular name through its extensive advertising. The final disadvantage of the name change is that the at&T name is associated with landline phones of the past, which used the dial method. Consumers do not associate reliability, etc. with the old image. Thus, the disadvantages of planning a re-branding marketing scheme returning to using the at&T name are numerous. At this point, the billions of dollars spent in the Cingular branding campaign indicate a poor planning phase in the company's overall marketing strategy.
Marketing Strategies: Implementation
Once a company has developed a well-planned marketing strategy, the strategy must be successfully implemented. Although the planning phase appears to be the most important, implementation strategies are crucial. The implementation strategy includes following the outlined steps in the marketing campaign, from market research, to product launch, and to sales.
Example: Kodak
Kodak, the world's leading film photography company, provides an example of a company that has successfully implemented well-planned marketing initiatives. According to recent statistics released by Kodak, the company's revenue grew 12% to 4.197 billion in 2006, in addition to the fact that 54% of the company's total revenue in 2005 was attributed to digital sales (Slocombe, 2006). In order to compete with other film-photography and digital photography companies, Kodak marketed some new products. For example, the company released a new line of all-in-one inkjet printers that produce durable, high-quality documents and photos, and save customers 50% on printing costs. Kodak's new line of printers allow customers to manufacture lab-quality photos at home using premium, pigment-based inks. Kodak also remained competitive with the product's pricing; Kodak's premium, pigment-based ink, is priced at $9.99 for a cartridge of black ink and $14.99 for a five-ink color cartridge (Kodak, 2007). For every $15 spent on color ink and $10 spent on black ink, consumers can print the same number of pages at half the cost of other consumer inkjet printers, and when the Kodak Photo Value Pack is purchased, a 4 x 6-inch photo costs as little as 10 cents per print (Kodak, 2007).
Kodak decided to implement this initiative after conducting market research on the costs of printing at home. According to a study by InfoTrends, the greatest obstacle to printing at home is the cost of ink and supplies (Kodak, 2007). Another printer from the new line, the Kodak EasyShare 5300 offers a 3-inch color LCD display that enables photo viewing and cropping directly from the printer, with a memory card slot that provides an additional quick and simple way to print digital pictures without a PC. Other printers in the new line consist of printers geared toward home-office users. In this way Kodak maintained competitive with other photo companies offering the same products. Kodak's main marketing strategy is that the company is producing a less-expensive product with few frills that still fits its customers' needs. This allows Kodak to create a cheaper product that consumers love but competitors don't want to copy. According to Christensen & Anthony (2007), whenever a company attempts this kind of strategy, there are three aspects that assess its chances of success: overshooting existing customers' needs; having competitors copy their strategy; and whether success will expand the market. Research indicates that when a company overshoots customers, the customers grow increasingly unwilling to pay for performance improvements that historically garnered premium prices. Finally, this company demonstrates a marketing strategy that has been successfully implemented.
Marketing Strategies: Control
After the marketing strategies are implemented, maintaining a tight sense of control over such strategies is also important. The sales organization, inside employees, and distribution channels will need to be trained about the new product.
If the product is sufficiently complex, face-to-face training may need to be provided, in addition to some type of multimedia program will do the job. If the product is not that complex, literature may work. Training needs to occur before the product hits the shelves, not afterwards. In addition, increased control over the marketing implementation agenda can lead to improved unit performance (and the associated improvement in sales). A review of the literature indicates that the primary objective for advertising is to maintain or increase brand awareness while using that as a forum for effective lead generation. Advertising should be developed and approved by the company based on it's ability to fulfill three objectives within each execution: 1) communicate consumer benefits (not just product attributes); 2) communicate the company "advantage" for that particular product; and 3) communicate a specific promotional offer which can compels a call-to-action (Federal Trade Commission, 2007). One product or service may not be disparaged in any way to promote the benefits of another product or service. Offers must be clear and indicate the appropriate timeframe, such as the monthly period. Offers may not be deceptive or confusing to the average viewer. As long as the company maintains control over these elements of a marketing campaign, the campaign should run smoothly.
Advertising language should also be controlled. Even seemingly simple statements such as "100% satisfaction guaranteed" in an ad need to be addressed. If an advertisement mentions a "warranty" or "guarantee" that is offered on an advertised product/service, the advertisement must disclose with "such clarity and prominence as will be noticed and understood by prospective purchasers," that prior to the sale and at the place where the product/service is sold, prospective purchasers can see the written warranty/guarantee for complete details (Federal Trade Commission, 2007). This type of language may be used in as advertisement as long as there is a disclaimer that lists any material imitations or conditions that apply to the "satisfaction guarantee." For example, the disclaimer may read," Restrictions may apply in some areas" or "Store participation may vary (Federal Trade Commission, 2007)." Advertisements that are broadcast must receive prior approval after legal review. Disclaimers used in written form on television must be on the screen for a sufficient amount of time and large enough to be read by the average viewer.
In certain marketing channels, comparative advertising is also a substantial area of concern. Advertising that directly compares products to those of competitive products is highly discouraged. In the instance where a comparative ad is appropriate, the ads may not be deceptive in any way. "Deception" in the context of an ad consists of the following: 1) innuendo, imitations and ambiguous statements; 2) inappropriate use of statistics; 3) distortions or exaggerations; 4) irrelevant performance claims, or 5) unscientific testing methods and the distortion of results (Federal Trade Commission, 2007). Under new advertising laws in the United States, false or misleading deceptions or representations of fact about a competitor's commercial activities or the competitor's product (whether in ads or sales presentations) can be cause for legal action. A competitor could sue to halt the use of the ads for damages. Similarly, a company may take action if it is disparaged unfairly by a competitor. When comparative advertising is used, it must do the following: 1) clearly identify competitive products and services; 2) identify the competitive product or service for comparison purposes only, and not to upgrade the product or service, 3) not disparage competitive products or services in a false or misleading way, and not trash a competitive product or service by claiming it has little or no value; 4) base comparison and demonstrations on specific differences between the products or services, comparing similar or related properties, dimension to dimension, and feature to feature; 5) make significant and meaningful comparisons; 6) not create an impression of comparable or superior effectiveness or performance based solely on customer preference, professional preference or sales data; 7) include all information necessary for the average consumer to properly understand any claims, demonstrations or representations; and 8) measure and verify all objective claims dealing with performance, efficiency, sales, preference, etc. (Federal Trade Commission, 2007). Finally, it is required that only accurate statements are made in the advertisement.
Example: JetStar Airlines
Control over the marketing strategy is crucial, as demonstrated by the beginning lack of control and then regained control of the marketing strategy of JetStar Airlines. The airline industry is a highly competitive one where the marketing strategy of one competitor may serve to lock that airline in the top position. The airline industry stands in a unique position as compared to other consumer industries, as the recent terrorist attacks and suspected future attacks involving traveling has shed a negative light on commercial flying. As a result, airlines have tried various attempts through controlling their marketing strategy as a means of combating their low sales and volume of air travelers. After the vicious terrorist attacks of September 11, 2001, the airline industry experienced nearly $40 billion in losses, bankruptcies, and the loss of approximately 10 different airlines. Additionally, more than 150,000 airline jobs were cut. In addition to these industry related problems, another danger that JetStar faced in potentially losing customers is that it closed flights 30 minutes before departure but charged a fee of $50 for individual latecomers and $100 for families to book on another flight. These fees were not prominently advertised by the airlines, and as a result consumers were driven away by a poorly controlled marketing strategy.
This harsh policy resulted in JetStar customers switching to Virgin Blue because they were so angry and dissatisfied with the departure policy and lack of advertisement of the policy. However, JetStar planned to win over new and old customers by adding new services to the Northern Territory, Perth and New Zealand, and continues to grow as it replaces its fleet of Boeing 717s with 177-seat Airbus A320s. These bigger planes allow it to reduce frequencies on some leisure routes and redeploy the aircraft to new destinations (Creedy, 2005). Another manner in which the company reversed it's lack of control over marketing initiatives is that it started out with no frequent-flyer scheme but later offered points on flexible fares forced by a fear of losing business to Virgin Blue (Creedy, 2005). JetStar has amended its lack of marketing control by currently giving customers with more expensive tickets priority boarding. The airline buys the points from its parent company but strategically recovers costs by prompting customers to buy more expensive tickets and attracting back customers (Creedy, 2005). JetStar's new marketing control over advertisements over these bargain flights as well as its frequent-flyer scheme has produced a revenue gain that offset its cost, such as big business routes, an immense amount of the business traffic that was lost (Creedy, 2005). Finally, this company provides an example of how a tightly-controlled marketing strategy benefits the overall marketing scheme.
Conclusion
Finally, a review of the literature indicates that in the past decade, the marketing strategies of any company depends on whether the company proves to be a lucrative business or a failure. Market research in this area is critical to the initial success of the marketing campaign, whether a company is selling existing products or wishes to launch a new product or service. After the initial research regarding consumer preferences and needs is completed through the planning phase, marketing efforts through sales becomes key. Research in the area of implementation of the marketing strategy indicates that advertising, promotion and proper use and maintenance of trademarks are very important aspects. As long as advertisements and the company's marketing strategy is controlled, the overall marketing strategy of the company appears to be bright. Cingular, Kodak, and JetStar Airlines all provide potential marketing strategies with excellent case examples.
Bibliography
Ailawadi, K., Borin, N., Farris, P. (1995). Market Power and Performance: A Cross-Industry Analysis of Manufacturers and Retailers. Journal of Retailing,(71)(3): 211-248.
Blair, R. & LaFontaine, F. (2005). The Economics of Franchising. Cambridge Brandt, M. (2000). Introducing New Products. Retrieved November 12, 2007, at http://www.inc.com.
Cuneo, a. (2006). A Cingular Waste. Advertising Age. (May).
Christensen, C. & Anthony, S. (2007). Will Kodak's New Strategy Work?.
Retrieved November 13, 2007, at http://www.forbes.com.
Creedy, S. (2005). JQ: Winning the LLC War in Australia. Retrieved November 12, 2007 at http://forum.airwise.com/forum/archive/index.php/t-6492.html.
Federal Trade Commission. (2007). Business Facts for Advertising. Retrieved November 15, 2007 at http://www/ftc.org.
Kaufman-Scarborough, C. (2000). Asian-American consumers as a unique market segment: fact or fallacy? Journal of Consumer Marketing, (17)(3):239-262.
Kimerling, L. & Sood, S. (1998). Nike: Building a Global Brand. Prentice-Hall Inc.
Kodak. (2007). Kodak. Retrieved November 13, 2007, at http://www.kodak.com.
Marchetti, N. (2006). Cingular yet again becomes at&T. Retrieved November 12, 2007, at http://news.digitaltrends.com/news/story/10286/cingular_yet_again_becomes_att.
McGregor, D. 1960, 'The Human Side of Enterprise', New York, McGraw-Hill.
McNamara, C. 2002, 'How Corporations Suffer and Can Recover', Management Help.
National Minority Franchising Initiative. (2006). Minority Franchising Guide.
Source Book Publications.
Slocombe, M. (2006). Kodak's Digital Revenue Snaps Past Film Sales. Retrieved November 11, 2007, at http://digital-lifestyles.info.
Siebart, M. (2007). Consider Franchising an Existing Business? Retrieved November 15, 2007 at http://www.entreprenuer.com.
Seitz, V. (1998). Acculturation and direct purchasing behavior among ethnic groups in the U.S.: implications for business practitioners. Journal of Consumer Marketing,
Teixeira, E. (2005). Franchising from the Inside Out. Source Book Publications.
United States Patent and Trademark Office. (2007). Basic Facts about Trademarks.
Retrieved November 15, 2007, at http://www.uspto.gov.
Wentz, L. (1993). Unilever brands alive and kicking chairman assures. Brandweek, (64):
---
Are you busy and do not have time to handle your assignment? Are you scared that your paper will not make the grade? Do you have responsibilities that may hinder you from turning in your assignment on time? Are you tired and can barely handle your assignment? Are your grades inconsistent?
Whichever your reason is, it is valid! You can get professional academic help from our service at affordable rates. We have a team of professional academic writers who can handle all your assignments.
Plagiarism free papers
Timely delivery
Any deadline
Skilled, Experienced Native English Writers
Subject-relevant academic writer
Adherence to paper instructions
Ability to tackle bulk assignments
Reasonable prices
24/7 Customer Support
Get superb grades consistently
Online Academic Help With Different Subjects
Literature
Students barely have time to read. We got you! Have your literature essay or book review written without having the hassle of reading the book. You can get your literature paper custom-written for you by our literature specialists.
Finance
Do you struggle with finance? No need to torture yourself if finance is not your cup of tea. You can order your finance paper from our academic writing service and get 100% original work from competent finance experts.
Computer science
Computer science is a tough subject. Fortunately, our computer science experts are up to the match. No need to stress and have sleepless nights. Our academic writers will tackle all your computer science assignments and deliver them on time. Let us handle all your python, java, ruby, JavaScript, php , C+ assignments!
Psychology
While psychology may be an interesting subject, you may lack sufficient time to handle your assignments. Don't despair; by using our academic writing service, you can be assured of perfect grades. Moreover, your grades will be consistent.
Engineering
Engineering is quite a demanding subject. Students face a lot of pressure and barely have enough time to do what they love to do. Our academic writing service got you covered! Our engineering specialists follow the paper instructions and ensure timely delivery of the paper.
Nursing
In the nursing course, you may have difficulties with literature reviews, annotated bibliographies, critical essays, and other assignments. Our nursing assignment writers will offer you professional nursing paper help at low prices.
Sociology
Truth be told, sociology papers can be quite exhausting. Our academic writing service relieves you of fatigue, pressure, and stress. You can relax and have peace of mind as our academic writers handle your sociology assignment.
Business
We take pride in having some of the best business writers in the industry. Our business writers have a lot of experience in the field. They are reliable, and you can be assured of a high-grade paper. They are able to handle business papers of any subject, length, deadline, and difficulty!
Statistics
We boast of having some of the most experienced statistics experts in the industry. Our statistics experts have diverse skills, expertise, and knowledge to handle any kind of assignment. They have access to all kinds of software to get your assignment done.
Law
Writing a law essay may prove to be an insurmountable obstacle, especially when you need to know the peculiarities of the legislative framework. Take advantage of our top-notch law specialists and get superb grades and 100% satisfaction.
What discipline/subjects do you deal in?
We have highlighted some of the most popular subjects we handle above. Those are just a tip of the iceberg. We deal in all academic disciplines since our writers are as diverse. They have been drawn from across all disciplines, and orders are assigned to those writers believed to be the best in the field. In a nutshell, there is no task we cannot handle; all you need to do is place your order with us. As long as your instructions are clear, just trust we shall deliver irrespective of the discipline.
Are your writers competent enough to handle my paper?
Our essay writers are graduates with bachelor's, masters, Ph.D., and doctorate degrees in various subjects. The minimum requirement to be an essay writer with our essay writing service is to have a college degree. All our academic writers have a minimum of two years of academic writing. We have a stringent recruitment process to ensure that we get only the most competent essay writers in the industry. We also ensure that the writers are handsomely compensated for their value. The majority of our writers are native English speakers. As such, the fluency of language and grammar is impeccable.
What if I don't like the paper?
There is a very low likelihood that you won't like the paper.
Reasons being:
When assigning your order, we match the paper's discipline with the writer's field/specialization. Since all our writers are graduates, we match the paper's subject with the field the writer studied. For instance, if it's a nursing paper, only a nursing graduate and writer will handle it. Furthermore, all our writers have academic writing experience and top-notch research skills.
We have a quality assurance that reviews the paper before it gets to you. As such, we ensure that you get a paper that meets the required standard and will most definitely make the grade.
In the event that you don't like your paper:
The writer will revise the paper up to your pleasing. You have unlimited revisions. You simply need to highlight what specifically you don't like about the paper, and the writer will make the amendments. The paper will be revised until you are satisfied. Revisions are free of charge
We will have a different writer write the paper from scratch.
Last resort, if the above does not work, we will refund your money.
Will the professor find out I didn't write the paper myself?
Not at all. All papers are written from scratch. There is no way your tutor or instructor will realize that you did not write the paper yourself. In fact, we recommend using our assignment help services for consistent results.
What if the paper is plagiarized?
We check all papers for plagiarism before we submit them. We use powerful plagiarism checking software such as SafeAssign, LopesWrite, and Turnitin. We also upload the plagiarism report so that you can review it. We understand that plagiarism is academic suicide. We would not take the risk of submitting plagiarized work and jeopardize your academic journey. Furthermore, we do not sell or use prewritten papers, and each paper is written from scratch.
When will I get my paper?
You determine when you get the paper by setting the deadline when placing the order. All papers are delivered within the deadline. We are well aware that we operate in a time-sensitive industry. As such, we have laid out strategies to ensure that the client receives the paper on time and they never miss the deadline. We understand that papers that are submitted late have some points deducted. We do not want you to miss any points due to late submission. We work on beating deadlines by huge margins in order to ensure that you have ample time to review the paper before you submit it.
Will anyone find out that I used your services?
We have a privacy and confidentiality policy that guides our work. We NEVER share any customer information with third parties. Noone will ever know that you used our assignment help services. It's only between you and us. We are bound by our policies to protect the customer's identity and information. All your information, such as your names, phone number, email, order information, and so on, are protected. We have robust security systems that ensure that your data is protected. Hacking our systems is close to impossible, and it has never happened.
How our Assignment  Help Service Works
You fill all the paper instructions in the order form. Make sure you include all the helpful materials so that our academic writers can deliver the perfect paper. It will also help to eliminate unnecessary revisions.
2.      Pay for the order
Proceed to pay for the paper so that it can be assigned to one of our expert academic writers. The paper subject is matched with the writer's area of specialization.
3.      Track the progress
You communicate with the writer and know about the progress of the paper. The client can ask the writer for drafts of the paper. The client can upload extra material and include additional instructions from the lecturer. Receive a paper.
4.      Download the paper
The paper is sent to your email and uploaded to your personal account. You also get a plagiarism report attached to your paper.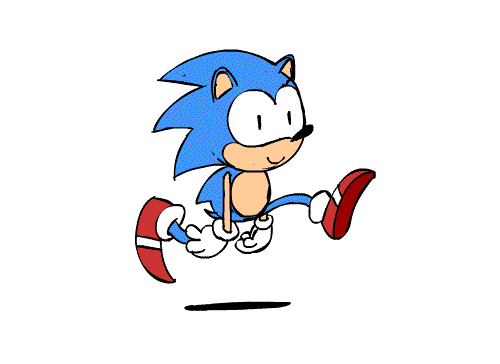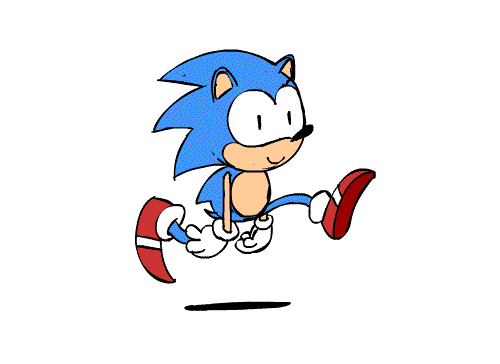 PLACE THIS ORDER OR A SIMILAR ORDER WITH US TODAY AND GET A PERFECT SCORE!!!
---