Introduction
When the Internet was first established, few had the foresight of Jeff Bezos to envision a world where all shopping would be done online. Bezos started Amazon in the 1990s to sell books online. Soon he began expanding the company's vision until it became the monster of e-commerce that it is today. However, in order for Amazon to work it has to have a very good global logistics operation in place. This paper will discuss how Amazon manages its global logistics, business and trade operations to maintain its competitive advantage over its conventional rivals. The report will also include a discussion of whether Amazon can continue to leverage or expand on its current business strategy. The findings will expose pitfalls and trade-offs that Amazon will need to consider going forward.
Background
Amazon was founded in 1994 by Jeff Bezos, who initially wanted the site to focus on selling goods that were most in demand among e-commerce shoppers: these were videos, books and CDs plus computers and laptops. Overtime, Amazon began focusing on more and more products to offer and gradually brick and mortar businesses began to notice a sharp decline in sales. People were now buying clothing, accessories, cosmetics, virtually everything and anything through Amazon. Amazon would ship the product directly to the person's door and the individual would not have to leave, deal with traffic or people to get the good. Amazon began offering a membership that allowed for free and fast shipping, and they offered streaming of videos via Amazon Prime. Amazon expanded into Amazon Web Services (AWS), which is really what made the company profitable in recent years. As Lebeda, Zalatoris and Scheerer (2018) point out, "Since 2009, plans and policies were developed for the use of cloud technology to help consolidate and reduce the number of data centers which were expected to reduce costs, improve environmental factors, enhance information technology security, and maintain mission support for service members." Thus AWS has become a major player in providing cloud services for governments and agencies like the Pentagon. The market is intensely growing as more and more companies rely on Big Data and data processing. Cloud computing provides all the solutions for these industries and the industry is thus poised to continue growing exponentially, as AWS sales shows. AWS is in a prime position to continue to profit substantially: its size and position in the industry make it one of the top players and its good relationship with the Pentagon puts it in a position to capture a lucrative cloud computing services contract over the next several years. Other players like Oracle are competing for just this type of contract but establishing the clout, reputation and relationships are pivotal to gaining access.
The logistics and trade elements required in Amazon's business consist of a various network of supply-shipping-warehousing and distribution centers around the world. As Zur (2018) points out, Amazon "is building its own end-to-end delivery network, from purchase of items on its website to delivery to its customer doors." Amazon is focusing on becoming a vertically integrated company that handles every aspect of its own business—from taking orders to shipping to warehousing to delivery. The process is ongoing: "Since 2014, the e-commerce giant has been spending heavily on airplanes (it now reportedly leases 40 of them), truck trailers (it now owns thousands of which) self-service lockers (it now has over 6000 of them) and fulfillment, sorting and distribution centers in every major metropolitan area in the US (as of May 2018 it operates 328 such centers domestically, and 708 worldwide with 55 future facilities). This massive investment has given rise to speculations that Amazon is planning to eventually take on its delivery partners FedEx and UPS" (Zur, 2018). In short, Amazon is aiming to be the everything company, and that means its global logistics will depend on no one but itself. It will be its own supplier, shipper, and delivery service. To make this work, however, Amazon has to take on rivals like FedEx and UPS. It has already entered into the grocery business through its acquisition of Whole Foods in the U.S. This gives it even more leverage to tackle various industries and drive them into submission as Amazon undermines their costs in order to gain market share. However, if AWS begins to crack or if its lucrative government deals dry up, Amazon could be on the hook for running an expansive company that cannot turn a profit without AWS. As Bezos first imagined, by handling all aspects of ordering, selling, shipping, receiving and delivery, Amazon would be the everything of all things, as his own sketch illustrates below in Figure 1.
Figure 1. The image comes straight from Amazon?—?originally it was a napkin sketch by Jeff Bezos (Zur, 2018).
Global Logistics, Business and Trade Initiatives
There are six factors that affect global logistics and that Amazon has had to consider carefully in developing its business model and the organization of its approach to shipping, receiving, and delivering. These are:
· Cost—which refers to the costs of establishing channels of distribution, both direct and indirect costs.
· Capital—which refers to the amount of capital required to maintain the distribution channel, especially with respect to costs added to the product as a result of expenses accrued through problems or inefficiencies in the distribution network, which could harm the company's reputation.
· Control—which refers to the level of control that the company can have over the distribution channel; typically, the more control the company wields, the higher the expense.
· Coverage—which refers to the extent to which a local distribution network is able to reach the various markets in the country; for a company looking to establish transport and distribution channels in a foreign country, the logistics of where channels lead and whether there are transports available to move from one market to the next would have to be decided.
· Character—which refers to the trustworthiness and reputation of the distributor: for any type of business relationship, it is important that the partners be credible and have good characters; thus, a transportation manager will want to maintain good relationships with ethical carriers.
· Continuity—which refers to the need for a company to have stability in its operations so as not to upset the market; a company that is constantly altering its distribution network risks failing to get products to market in an efficient manner, which in turn opens the door to competitors; therefore, a transportation manager will have to be mindful of how disruptions in transportation can cost the company money in the long-term and not only just in the immediate- or short-term.
The identifying of proper channels can make or break the performance of a company like Amazon. As Brown and Day (1981) noted, conflicts can arise among channels, and managers have to be cognizant of these challenges as well as the strategies that can be employed to overcome them. This is why it has become so important for Amazon to find innovative ways to compete with other retailers by vertically integrating every process of the company's actions.
Three innovative and industry leading logistics and trade operations and processes that Amazon has engaged in to be where it is today are: 1) taking over the shipping process, 2) taking over the delivery process through digitalization, and 3) integrating AI into its warehousing and distribution facilities.
The first initiative separates Amazon from most other companies because it is vertically integrating a major factor of trade into its own business model: that factor is the supply chain. Most retailers depend upon the supply chain—i.e., other transporters—to get goods from one end of the earth to the other. Amazon has purchased its own planes to deliver goods to handle this and to take out the middle man. Thus, Amazon has become both a retailer and a transportation company.
The second initiative involves Amazon's use of local delivery and the development of drone technology to get packages to consumers more quickly. Amazon is using digitalization to improve its own logistics operations as well. Digitalization is a new industry concept that many transportation companies still have not turned to but are beginning to take notice of. "Digitisation is much faster than international standardization process can be. [Yet] shipping industry in ports are far behind. The ports are the interfaces in the middle of the supply chain" (Meier, 2013, p. 21). Meier's depiction of how digitalization is being used in the ports is worth noting in full:
For example, in Busan we share data of liner services and also storage and port services under one web covering. When someone in Hamburg is looking for special service in Busan, you can go in to the Hamburg interface, you can ask for the services in the port of Hamburg, heavy materials for example, who can handle that, who can ship that. On the other hand, you can see who can handle that in Busan and who would be the last mile logistics company for your products in Busan and it is also the other way round. So we not just break down concepts and visions, and for us it is always important that we send out and show some concrete and pragmatic examples that we already share.
Meier goes to note that digitalization is also being used in the logistics area, to eliminate waits in the supply chain. Meier (2013) finds that using digitalization to "implement very clever and intelligent thesis cross world systems" can help firms to share knowledge with partners and collaborate on finding solutions to problems (p. 21). Clearly the technology is available—and the Internet of Things (2016) is one example of how this technology is coming to ports and terminals: The Internet of Things (2016) "will allow ports and terminals to take a huge leap in gathering, analyzing and distributing data that can enable the integrated management of activities at the quay, yard and gate." Amazon has moved into this type of innovative technology so as to take ownership of the delivery process as a result of what happened in 2013 during the Christmas season. Traditional delivery companies like UPS failed to make deliveries on time and Amazon had to refund orders. This made Bezos take up a change in the company, as Zur (2018) points out: "The decision to build its own delivery network was made by Amazon early in 2014 following the so-called '2013 Christmas Fiasco'. A few weeks earlier, on December 24, 2013, UPS announced that its network was overloaded, and that it would fail to deliver many of its packages on time for Christmas. Amazon was then forced to issue cancellations and refunds to a large number of angry customers?—?all of which made 'Earth's most customer-centric company' very unhappy." Amazon saw that UPS and FedEx were not prepared for the e-commerce revolution—so Amazon would have to rely on itself to make it work.
The same logistics challenges that were addressed through digitization and the vertical integration of the supply chain network into its own business model were seen in its warehousing approaching. Bezos saw that Amazon needed to integrate AI into the way packages were managed and handled in order to make delivery more precise and efficient. Amazon took this system global in the following years to make up for the lack of vision among its transportation partners: "Amazon launched Amazon Logistics (AMZL), under which the company's delivery network is being developed. It continued to open distribution and fulfillment centers in every corner of the country, stuffing its products on shelves closer and closer to the consumer door to allow for shorter delivery times. In 2014, it launched a last mile delivery program, enabling services like Amazon Prime Same Day and Amazon Prime Now?—?its two hour and one-hour delivery service. In Europe, it bought a French delivery company named Colis Prive', and a stake at UK-based delivery company Yodel" (Zur, 2018). This gave Amazon the edge in shipping, warehousing and delivery and separated it from its competitors, such as Walmart, eBay, UPS and FedEx. Amazon's A to B logistical operations now looks like this:
Figure 2. Illustration of Amazon's end-to-end logistics solutions, taken from Amazon China's website. "Supplementing capacity"?
By operating its own warehouses, using AI integration, operating its own ground, air and sea transportation, and using new technology such as drones to conduct last mile delivery, Amazon has become a global logistical operator unlike any other company in the world.
Gains and Pitfalls
By removing the middle man, Amazon aims to save $1 billion annually (Zur, 2018). This is a necessary step because Amazon's shipping costs have exploded as the company has become the go-to source for online shoppers, as shown in Figure 3 below. Thus the advantages of the respective initiatives are that it will allow Amazon to price its competitors out of existence by offering the lowest prices. It will be able to do this by managing its own supply chain and cutting costs that others cannot cost because they are not as thoroughly vertically integrated and do not use AI in the same way Amazon does to manage its site and its deliveries. For example, Zur (2018) points out that "from choosing Seattle as its home-state in order to avoid sales tax, through disintermediating book publishers with its own publishing business, to constantly scraping the web with computer algorithms that identify and undercut competitor prices?—?Amazon's core strategy from day 1 has been to offer the lowest prices in e-commerce"—and this core strategy has enabled Amazon to be on top of every market. Amazon has been able to establish a new norm in the market—free 2-day shipping for Prime subscribers. Prior to Amazon's takeover of the supply chain and the integration of AI into its corporate strategy, the 7-day delivery model was the norm. Competitors cannot compete with Amazon's delivery system because they do not have a way to offset costs. Amazon can offset costs thanks to AWS and to its ability to offer the lowest prices via digitization and vertical integration.
According to value precept theory, consumer expectations do not always match consumer values and understanding what a customer wants as opposed to what a customer will accept is the basis of this theory. While customers in the past have accepted an old standard type of technology and business interaction in the industry for years, those times are coming to an end because of Amazon: the industry is beginning to upgrade and competitors will have to follow suit in order to continue to appeal to customers who will know that they can obtain easier digitalized access to platforms that help them in the long run to get the goods they want when they want them.
The pitfall of Amazon's strategy is that it is still not a sure thing. Amazon has billions in liabilities and in spite of its vertical integration, it cannot continue without AWS. AWS began "as an internal system to deal with the company's hyper-growth in its e-commerce business. But once Amazon realized the full potential of letting others run their technology on the AWS infrastructure, the platform took off and became a $17B cash cow that still grows 43% a year (2017 figures)" (Zur, 2018). This is what has enabled Amazon to attract investors: AWS is profitable—Amazon itself (i.e., the e-commerce site) is not). Should anything happen to AWS, Amazon could go under in a flash as investors pull out.
Thus the trade-off is that Amazon is taking on a mountain of debt to drive every other competitor out of business—as it has done with Toys R Us and numerous other retailers, but getting consumers to buy through Amazon and then shipping the goods on its own. This is the advantage Amazon has been building for itself: no other company bothered to develop a web presence quite like Amazon's in the 1990s—and as a result Amazon has been able to gain web market share and dominate e-commerce. By maintaining its brand appeal by keeping consumers happy with free, fast shipping, Amazon aims to undercut all competitors so that it is the lone source of everything on the planet. To keep going, however, it depends on AWS, as this is what is keeping investors satisfied for now.
Figure 3. Amazon's net shipping costs have gone up five-fold between 2010 to 2016 (in million U.S. dollars); Source: Statista 2017
Past Trends and Future Sustainability
Amazon is more and more looking to invest in drone technology to handle last mile delivery. Currently it relies upon third parties for last mile delivery, such as the USPS in the U.S., and while it gets discount delivery through the USPS, it could save using drone technology. The trend towards incorporating AI in just about every way possible is one that Amazon has been using to transform itself into the e-commerce titan that it now is. Using technology to advance its delivery model (drone tech for last mile delivery is one example, and digitization of the warehousing model is another). Algorithms drive its web site and constantly keep prices low as compared to competitors so that Amazon is the first stop for all shoppers. These are the trends that have driven past and present initiatives.
Future initiatives to sustain the company will be the expansion of AWS services, without which there will be no prop to keep the company attractive to investors as a growth company. Another initiative will be to expand its usage of the Internet of Things so as to combine Alexa with devices that consume a person's life—from the smart phone to the laptop computer to the car to the home. The Internet of Things is an example of the future of AI and digitization. Amazon will likely incorporate these initiatives into its website platform, which already offers streaming of films and music for subscribers to its Prime platform.
Amazon may also be interested in advancing the initiative to bring self-driving delivery vehicles to market. Tesla is the company currently leading the pace in this respect, but other companies such as Google and Uber have begun looking at bringing the autonomous vehicle to market. If Amazon can compete here, it could truly transform last mile delivery and not be required to rely on drone technology or third party services for last mile delivery any longer.
A recommendation that the company could consider to enhance its business would be to continue to find ways to cut costs for its website and to get its e-commerce margins up. It is unlikely that Amazon will be able to underprice all competitors out of business, so it will have to settle for providing excellent customer service and working with smaller retailers to bring their products to market. Amazon should strive to get customers to sign up for Amazon Prime and retain them year over year. It should also work on enhancing its brand as the company is now being seen as a goliath devouring mom and pop stores and threatening to put every company in ever industry out of business. To keep customers content with the brand, Amazon will have to work on enhancing its brand image going forward.
References
Brown, J. R., & Day, R. L. (1981). Measures of manifest conflict in distribution
channels. Journal of Marketing Research, 263-274.
Lebeda, F. J., Zalatoris, J. J., & Scheerer, J. B. (2018). Government Cloud Computing
Policies: Potential Opportunities for Advancing Military Biomedical Research. Military medicine.
Meier, J. (2013) Interview with Mr. Jens Meier. Shippers' Journal Nov. 14 2016. BVL.
Retrieved from http://www.bvl.de/files/429/883/Shippers_Journal_Interview_Interview_with_Mr._Jens_Meier.pdf
Zur, I. (2018). Make no mistake: Amazon is going to take on delivery behemoths FedEx
and UPS. Retrieved from https://medium.com/@itamarzur/make-no-mistake-amazon-is-going-to-take-on-delivery-behemoths-fedex-and-ups-d047cf6b6b0c
---
Are you busy and do not have time to handle your assignment? Are you scared that your paper will not make the grade? Do you have responsibilities that may hinder you from turning in your assignment on time? Are you tired and can barely handle your assignment? Are your grades inconsistent?
Whichever your reason is, it is valid! You can get professional academic help from our service at affordable rates. We have a team of professional academic writers who can handle all your assignments.
Plagiarism free papers
Timely delivery
Any deadline
Skilled, Experienced Native English Writers
Subject-relevant academic writer
Adherence to paper instructions
Ability to tackle bulk assignments
Reasonable prices
24/7 Customer Support
Get superb grades consistently
Online Academic Help With Different Subjects
Literature
Students barely have time to read. We got you! Have your literature essay or book review written without having the hassle of reading the book. You can get your literature paper custom-written for you by our literature specialists.
Finance
Do you struggle with finance? No need to torture yourself if finance is not your cup of tea. You can order your finance paper from our academic writing service and get 100% original work from competent finance experts.
Computer science
Computer science is a tough subject. Fortunately, our computer science experts are up to the match. No need to stress and have sleepless nights. Our academic writers will tackle all your computer science assignments and deliver them on time. Let us handle all your python, java, ruby, JavaScript, php , C+ assignments!
Psychology
While psychology may be an interesting subject, you may lack sufficient time to handle your assignments. Don't despair; by using our academic writing service, you can be assured of perfect grades. Moreover, your grades will be consistent.
Engineering
Engineering is quite a demanding subject. Students face a lot of pressure and barely have enough time to do what they love to do. Our academic writing service got you covered! Our engineering specialists follow the paper instructions and ensure timely delivery of the paper.
Nursing
In the nursing course, you may have difficulties with literature reviews, annotated bibliographies, critical essays, and other assignments. Our nursing assignment writers will offer you professional nursing paper help at low prices.
Sociology
Truth be told, sociology papers can be quite exhausting. Our academic writing service relieves you of fatigue, pressure, and stress. You can relax and have peace of mind as our academic writers handle your sociology assignment.
Business
We take pride in having some of the best business writers in the industry. Our business writers have a lot of experience in the field. They are reliable, and you can be assured of a high-grade paper. They are able to handle business papers of any subject, length, deadline, and difficulty!
Statistics
We boast of having some of the most experienced statistics experts in the industry. Our statistics experts have diverse skills, expertise, and knowledge to handle any kind of assignment. They have access to all kinds of software to get your assignment done.
Law
Writing a law essay may prove to be an insurmountable obstacle, especially when you need to know the peculiarities of the legislative framework. Take advantage of our top-notch law specialists and get superb grades and 100% satisfaction.
What discipline/subjects do you deal in?
We have highlighted some of the most popular subjects we handle above. Those are just a tip of the iceberg. We deal in all academic disciplines since our writers are as diverse. They have been drawn from across all disciplines, and orders are assigned to those writers believed to be the best in the field. In a nutshell, there is no task we cannot handle; all you need to do is place your order with us. As long as your instructions are clear, just trust we shall deliver irrespective of the discipline.
Are your writers competent enough to handle my paper?
Our essay writers are graduates with bachelor's, masters, Ph.D., and doctorate degrees in various subjects. The minimum requirement to be an essay writer with our essay writing service is to have a college degree. All our academic writers have a minimum of two years of academic writing. We have a stringent recruitment process to ensure that we get only the most competent essay writers in the industry. We also ensure that the writers are handsomely compensated for their value. The majority of our writers are native English speakers. As such, the fluency of language and grammar is impeccable.
What if I don't like the paper?
There is a very low likelihood that you won't like the paper.
Reasons being:
When assigning your order, we match the paper's discipline with the writer's field/specialization. Since all our writers are graduates, we match the paper's subject with the field the writer studied. For instance, if it's a nursing paper, only a nursing graduate and writer will handle it. Furthermore, all our writers have academic writing experience and top-notch research skills.
We have a quality assurance that reviews the paper before it gets to you. As such, we ensure that you get a paper that meets the required standard and will most definitely make the grade.
In the event that you don't like your paper:
The writer will revise the paper up to your pleasing. You have unlimited revisions. You simply need to highlight what specifically you don't like about the paper, and the writer will make the amendments. The paper will be revised until you are satisfied. Revisions are free of charge
We will have a different writer write the paper from scratch.
Last resort, if the above does not work, we will refund your money.
Will the professor find out I didn't write the paper myself?
Not at all. All papers are written from scratch. There is no way your tutor or instructor will realize that you did not write the paper yourself. In fact, we recommend using our assignment help services for consistent results.
What if the paper is plagiarized?
We check all papers for plagiarism before we submit them. We use powerful plagiarism checking software such as SafeAssign, LopesWrite, and Turnitin. We also upload the plagiarism report so that you can review it. We understand that plagiarism is academic suicide. We would not take the risk of submitting plagiarized work and jeopardize your academic journey. Furthermore, we do not sell or use prewritten papers, and each paper is written from scratch.
When will I get my paper?
You determine when you get the paper by setting the deadline when placing the order. All papers are delivered within the deadline. We are well aware that we operate in a time-sensitive industry. As such, we have laid out strategies to ensure that the client receives the paper on time and they never miss the deadline. We understand that papers that are submitted late have some points deducted. We do not want you to miss any points due to late submission. We work on beating deadlines by huge margins in order to ensure that you have ample time to review the paper before you submit it.
Will anyone find out that I used your services?
We have a privacy and confidentiality policy that guides our work. We NEVER share any customer information with third parties. Noone will ever know that you used our assignment help services. It's only between you and us. We are bound by our policies to protect the customer's identity and information. All your information, such as your names, phone number, email, order information, and so on, are protected. We have robust security systems that ensure that your data is protected. Hacking our systems is close to impossible, and it has never happened.
How our Assignment  Help Service Works
You fill all the paper instructions in the order form. Make sure you include all the helpful materials so that our academic writers can deliver the perfect paper. It will also help to eliminate unnecessary revisions.
2.      Pay for the order
Proceed to pay for the paper so that it can be assigned to one of our expert academic writers. The paper subject is matched with the writer's area of specialization.
3.      Track the progress
You communicate with the writer and know about the progress of the paper. The client can ask the writer for drafts of the paper. The client can upload extra material and include additional instructions from the lecturer. Receive a paper.
4.      Download the paper
The paper is sent to your email and uploaded to your personal account. You also get a plagiarism report attached to your paper.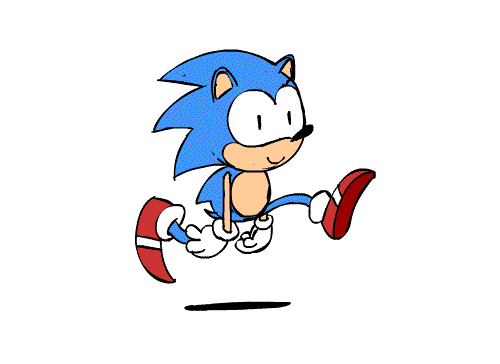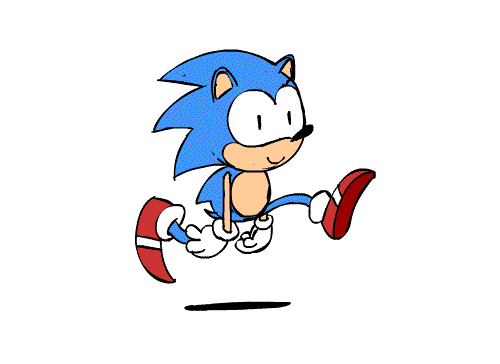 PLACE THIS ORDER OR A SIMILAR ORDER WITH US TODAY AND GET A PERFECT SCORE!!!
---