Staff Motivation
Model of Organizational Change
Understanding individual motivation begins the discussion of the relationship between that motivation, performance, and organizational change. From that inception point however, a framework by which to understand how organizational change unfolds and its effects on the individual is necessary for a full understanding of the dynamic. While there are multiple models of organizational change: 7-S, 3-stage Lewin, and Burke- Litwin, the best analysis tool is the Kotter-eight step model comprised of: establish a sense of urgency, form a guiding coalition, create a vision, communicate the vision, empower others to act, plan for and create short-term wins, consolidate improvements and produce more change, and institutionalize new approaches (Gilley, a. Gilley, J. & McMillian, H. 2009. pp 4/78). Using this framework the connection between employees, management, and the impact on organizational change can be discerned. Examination of a myriad of scholarly sources in the context of Kotter's eight-step model provides an informative basis for analysis.
2.4 Connection between Motivation and Incentives
In Motivation, incentives, and organizational culture, Patricia Milne focuses on the step of empowering broad based action from employees through open communication. The prevailing paradigm in organizations has been
Employees motivated to hoard knowledge because of the competitive advantage this gave them personally within their organization. From the perspectives of the employees, organizations are now asking them to share the very thing that earns them the positions they hold and their hope of financial reward and advancement. (Milne, P. 2007. pp 0/28)
Milne contends that organizations must "develop an organizational culture where these feelings can be overcome and the sharing of knowledge and learning becomes the norm" (Milne, P. 2007. pp 0/28). In developing this horizontal, free- flow communication organizational structure and culture, a focus on "incentive programmes can positively affect motivation, performance, and interest within an organization" (Milne, P. 2007. pp 9/37). This approach dovetails well with the Maslow and Herzberg motivational theories, indicative that individuals are motivated and inspired through incentives.
2.5 What Type of Change is Occurring?
As change unfolds and incentives are utilized to instill motivation and acceptance of the change directive, the question of the type of change is raised. Succinctly, most organizational change is imposed vs. voluntary change. In Personal Values and Conflicting Motivational Forces in the Context of Imposed Change; Noga Sverdlik and Shaul Oreg
Argue that in voluntary change there is a clear relationship between values and support for change. Contrarily, imposed change constitutes a unique setting in which individuals are prone to experience an internal value conflict, resulting in a more complex relationship between values and reactions to change. (Sverdlik, N. & Oreg, S. October 2009. pp 1438)
The ramification of their argument suggests that imposed change will provide obturations to implementing Kotter's stages: communicate the vision, empower others to act, and plan for and create short-term wins. Invariably, these steps can only be achieved through employees who are engaged and have incentive to implement the change directive. The imposed change subjects employees to greater stress in the decision making process of whether to embrace the change fully. The implication for management is to frame organizational change as in a portion or total, a voluntary choice which can benefit both the company and the individual employee.
2.6 Leadership and Change Agents
The establishment of urgency, the formation of a vision, and its effective communication to employees is dependent on management's leadership. Analyzing the effectiveness of change based on a leader's characteristic is the ostensible purpose of a study conducted by Ann and Jerry Gilley and Heather McMillan. Acknowledging that organizational change is largely imposed, their "results indicate the importance of approaching change from a person-centered perspective — that organizational leaders who address issues of motivation and communications are more likely to successfully implement change" (Gilley, a. et al. 2009. pp 16/90). Again the factors of motivation and incentive on organizational performance and the efficacy of organizational change are recognized.
Raymond Caldwell's Models of Change Agency: a Fourfold Classification examines further the role of the leader in the sequencing, development, and implementation of Kotter's eight-step change model. Caldwell's analysis suggests that while an important piece of the change dynamic, the employees particularly managers and mid-level employees play the pivotal role in change solidification and institutionalizing new approaches. "The focus on the unique attributes, traits, or heroic qualities of change leaders has seriously underestimated the significance of managers and other change agents in the change process" (Caldwell, R. 2003. pp 10/140). If change is to be effective and long-lasting the organization must embrace the employee as a positive agent of transformation.
From the broad discussion of organizational change, motivation, incentives, and change agents, the next step is to analyze more specific instances of change, scenarios, and employees. The critical, relational practice of instructional design in higher education: an emerging model of change agency written by Katy Campbell, Richard a. Schwier, and Richard F. Kenny attempts to view specific change agents, instructional designers, and their affect on employees in a University setting. Drawing on the premise of Caldwell that employees are the most effective change agents: Campbell, Schwier, and Kenny limn the importance of instructional designers in the development of a communication narrative which empowers others to act; "the designer acting in relationship with others in a dialogue about how to create a social world of access, equity, inclusion, personal agency and critical action" (Campbell, K. Schwier, R. & Kenny, R. 2009. pp 17/661). The University setting is unique in its approach to the dissemination of information; where the organization norm is the protection and "hoarding of information" (Milne, P. 2007. pp 0/28) the University grows organically only through the development and exchange of information.
Continuing the theme of diversity and diffusion of change agents, researchers Buchanan, Addicott, Fitzgerald, Ferlie, and Baeza underscore the need to "broaden the collective leadership perspective vertically as well as horizontally to people and processes at other levels who are crucial to stimulating and implementing substantive change" (Buchanan, D. Addicott, R. Fitzgerald, L. Ferlie, E. & Baeza, J. 2007. pp 22/1085). Implementing change then becomes a function of the concatenation of engaged change agents and effective performance.
2.7 Specific Individual Motivations based on Gender
The next step of analysis is to examine the specific differences in motivation and performance based on demographic criterion: gender and age. David Winter and Nicole Barenbaum examine the role of responsibility and power in the workplace. Specifically, in terms of organizational structure the author's conclude that "both responsible women and responsible men who want power seek it in responsible ways and both "irresponsible" women and "irresponsible" men who want power seek it in irresponsible or profligate ways" (Winter, D. & Barenbaum, N.1985. pp 18/352). The effect of the author's research is that positive incentives must be in place to affect behavior, which in turn will positively impact organizational change.
In the modern workforce be it at a University or private business, more is expected of workers in terms of productivity, knowledge, and corporate awareness. The engaged worker is in essence an entrepreneur, working for themselves in terms of incentives and motivation, while performing a function for the organization. In this context a study by Shinnar, Pruett, and Toney entitled Entrepreneurship Education: Attitudes across Campus examines how gender affects the entrepreneurial spirit. The extrapolation of the results could be expected to determine how organizational incentives are structured. Interestingly however, "a student's gender makes no significant difference in terms of the perceptions examined. Although female students are less likely to enroll in entrepreneurship classes, findings indicate that they are as likely as male students to be interested in entrepreneurship" (Shinnar, R. Pruett, M. & Toney, B. 2009. pp 7/157).
Piggybacking on the entrepreneurship study and the examination of gender: Dodd, Gordon, and Smart in their piece Further Evidence on the Role of Gender in Financial Performance conclude that the fact that "gender fails to explain financial performance is positive because it signals that female-owned businesses are just as likely to prosper on average even though the effects of practice and personal characteristics differ" (Dodd, C. Gordon, I. & Smart, C. 2004. pp 20/414).
Yet, does this finding necessarily indicate that gender variances are not a relevant factor at all in organizational dynamics? A study by Cooper, Arkkelin, and Tiebert indicates that there are significant variances in career / family decisions based on gender. Invariably, these considerations in terms of hiring and maintaining a quality workforce throughout constant organizational change, suggests that gender incentives must be considered in developing meaningful rewards and incentives for motivational purposes.
2.8 Specific Individual Motivations based on Age
If Gender plays a role in the relationship between motivation, performance, and organizational change can the same be assumed for age distinctions? In a study by Bertolino, M. Truxillo, D. & Fraccaroli, F.; "results illustrate that age moderated the relationships of proactive personality with training motivation, perceived career development from training, and behavioral intentions" (Bertolino, M. Truxillo, D. & Fraccaroli, F. 2011. pp 9/257).The implication is that the design of incentives for various age groups must vary, particularly when new skill or training is required.
The notion of age particular incentives is further discussed in Age and Work Related Motives. The author's findings are that "intrinsic and achievement motives are more important for older workers as compared to younger workers" (Kooij, D. Delange, a. Jansen, P. Kanfer, R. & Dikkers, J. 2011. pp 20/217). Given this finding, "older workers should be offered more mentor roles, and since motive strength for interesting work, autonomy, and achievement increases with age, older workers' jobs should be redesigned to include these characteristics" (Kooij, D. et al. 2011. pp 20/217).
2.9 Resistance to Change
From the specifics of age and gender factors on motivation and organizational dynamics, the literature review concludes with the examination of the change directive and the resistance which can impede its implementation. If the review thus far has produced a single finding it is a considerable relationship between individual motivation, their subsequent performance, and the successful implementation of organizational change. Resistance though can stall efforts to integrate and cement the change directive in the organization. A study by Ford, Ford, and McNamara reveals that resistance is not a "homogenous reality" (Ford, J. Ford, L. & McNamara, R. 2001. pp 2/106), rather it is based on the "constructed reality in which people live" Ford, J. et al. 2001. pp 2/106). Referring back to the discussion on personal motivation and incentives, it is logical to conclude that resistance foments not as a collective angst but rather is born of the individual's consideration. From this point resistance can only be substantively tackled if individual rationales are examined by organizational change agents.
2.10 Conclusion
The extensive literature review elucidates the connection between individual motivation, incentives, performance, and organizational culture. Based on the Kotter eight-step model, organizational change can only occur in the context of an engaged and committed workforce which is incentivized to freely communicate, share information, and work toward a unifying vision. The implicit and underlying assumption in working through the Kotter model is that change agents are ubiquitous throughout an organizational structure which is egalitarian and open to information interchange.
The question of demographic variances; age and gender also play a role in the understanding of how organizational change unfolds. Age and gender are factors in determining the correct motivation and incentive packages for employees, however, these differences must be tactfully and strategically examined in order for employees to become engaged in the change process and commit to its implementation. Conclusively the literature determines that organizational change will not occur if staff motivation is lacking or misplaced from the direction and charge of the organizational directive and vision.
References
Bertolino, M. Truxillo, D. Fraccaroli, F. (January 2011). Age as Moderator of the Relationship of Proactive Personality with Training Motivation. Journal of Organizational Behavior. 32. pp. 248-263. January 2011
Buchanan, D. Addicott, R. Fitzgerald, L. Ferlie, E. & Baeza, J. (2007). Nobody in charge: Distributed change agency in healthcare. Human Relations. 60-1065. 2007
Caldwell, R. (2003). Models of Change Agency. British Journal of Management. Vol. 14
pp 131-142. 2003
Campbell, K. Schwier, R. & Kenny, R. (December 2007). The critical, relational practice of instructional design in higher education: an emerging model of change agency.
Education Tech Research Dev 57:645 — 663. 2007
Cooper, S. Arkellin, D. & Tiebert, M. (September-October 1994). Work Relationship
Values and Gender Role. Journal of Counseling and Development.
Dodd, C. Gordon, I. & Smart, C. (2004). Further Evidence on the Role of Gender in Financial Performance. Journal of Small Business Management. 42 (4) pp 395-417. 2004
Ford, J. Ford, L. & McNamara, R. (2002). Resistance and the Background Conversations
of Change. Journal of Organizational Change Management. Vol 15. No.2. pp 105-121. 2002
Gilley, a. Gilley, J. McMillan, H. (2009). Organizational Change: Motivation,
Communication, and Leadership Effectiveness. Performance Improvement Quarterly. 21 (4) pp 75-94. 2009
Kooij, D. De Lange, a. Jansen, P. Kanfer, R. & Dikkers, J. (January 2011). Age and Work Related Motives. Journal of Organizational Behavior. 32. pp 197-225.
Milne, P. (2007). Motivation, Incentives, and Organizational Culture. Journal of Knowledge Management. Vol 11. No.6. pp 28-38. 2007
Shinnar, R. Pruett, M. & Toney, B. (January/February 2009). Entrepreneurship
Education: Attitudes across Campus. Journal of Education for Business.
January/February 2009
Sverdlik, N. & Oreg, S. (October 2009). Personal Values and Conflicting Motivational
Forces in the Context of Imposed Change. Journal of Personality. 77; 5. October
2009
Winter, D. & Barenbaum, N. (June 1985). Responsibility and the power motive in Women and men. Journal of Personality. 52.2. June 1985.
---
Are you busy and do not have time to handle your assignment? Are you scared that your paper will not make the grade? Do you have responsibilities that may hinder you from turning in your assignment on time? Are you tired and can barely handle your assignment? Are your grades inconsistent?
Whichever your reason is, it is valid! You can get professional academic help from our service at affordable rates. We have a team of professional academic writers who can handle all your assignments.
Plagiarism free papers
Timely delivery
Any deadline
Skilled, Experienced Native English Writers
Subject-relevant academic writer
Adherence to paper instructions
Ability to tackle bulk assignments
Reasonable prices
24/7 Customer Support
Get superb grades consistently
Online Academic Help With Different Subjects
Literature
Students barely have time to read. We got you! Have your literature essay or book review written without having the hassle of reading the book. You can get your literature paper custom-written for you by our literature specialists.
Finance
Do you struggle with finance? No need to torture yourself if finance is not your cup of tea. You can order your finance paper from our academic writing service and get 100% original work from competent finance experts.
Computer science
Computer science is a tough subject. Fortunately, our computer science experts are up to the match. No need to stress and have sleepless nights. Our academic writers will tackle all your computer science assignments and deliver them on time. Let us handle all your python, java, ruby, JavaScript, php , C+ assignments!
Psychology
While psychology may be an interesting subject, you may lack sufficient time to handle your assignments. Don't despair; by using our academic writing service, you can be assured of perfect grades. Moreover, your grades will be consistent.
Engineering
Engineering is quite a demanding subject. Students face a lot of pressure and barely have enough time to do what they love to do. Our academic writing service got you covered! Our engineering specialists follow the paper instructions and ensure timely delivery of the paper.
Nursing
In the nursing course, you may have difficulties with literature reviews, annotated bibliographies, critical essays, and other assignments. Our nursing assignment writers will offer you professional nursing paper help at low prices.
Sociology
Truth be told, sociology papers can be quite exhausting. Our academic writing service relieves you of fatigue, pressure, and stress. You can relax and have peace of mind as our academic writers handle your sociology assignment.
Business
We take pride in having some of the best business writers in the industry. Our business writers have a lot of experience in the field. They are reliable, and you can be assured of a high-grade paper. They are able to handle business papers of any subject, length, deadline, and difficulty!
Statistics
We boast of having some of the most experienced statistics experts in the industry. Our statistics experts have diverse skills, expertise, and knowledge to handle any kind of assignment. They have access to all kinds of software to get your assignment done.
Law
Writing a law essay may prove to be an insurmountable obstacle, especially when you need to know the peculiarities of the legislative framework. Take advantage of our top-notch law specialists and get superb grades and 100% satisfaction.
What discipline/subjects do you deal in?
We have highlighted some of the most popular subjects we handle above. Those are just a tip of the iceberg. We deal in all academic disciplines since our writers are as diverse. They have been drawn from across all disciplines, and orders are assigned to those writers believed to be the best in the field. In a nutshell, there is no task we cannot handle; all you need to do is place your order with us. As long as your instructions are clear, just trust we shall deliver irrespective of the discipline.
Are your writers competent enough to handle my paper?
Our essay writers are graduates with bachelor's, masters, Ph.D., and doctorate degrees in various subjects. The minimum requirement to be an essay writer with our essay writing service is to have a college degree. All our academic writers have a minimum of two years of academic writing. We have a stringent recruitment process to ensure that we get only the most competent essay writers in the industry. We also ensure that the writers are handsomely compensated for their value. The majority of our writers are native English speakers. As such, the fluency of language and grammar is impeccable.
What if I don't like the paper?
There is a very low likelihood that you won't like the paper.
Reasons being:
When assigning your order, we match the paper's discipline with the writer's field/specialization. Since all our writers are graduates, we match the paper's subject with the field the writer studied. For instance, if it's a nursing paper, only a nursing graduate and writer will handle it. Furthermore, all our writers have academic writing experience and top-notch research skills.
We have a quality assurance that reviews the paper before it gets to you. As such, we ensure that you get a paper that meets the required standard and will most definitely make the grade.
In the event that you don't like your paper:
The writer will revise the paper up to your pleasing. You have unlimited revisions. You simply need to highlight what specifically you don't like about the paper, and the writer will make the amendments. The paper will be revised until you are satisfied. Revisions are free of charge
We will have a different writer write the paper from scratch.
Last resort, if the above does not work, we will refund your money.
Will the professor find out I didn't write the paper myself?
Not at all. All papers are written from scratch. There is no way your tutor or instructor will realize that you did not write the paper yourself. In fact, we recommend using our assignment help services for consistent results.
What if the paper is plagiarized?
We check all papers for plagiarism before we submit them. We use powerful plagiarism checking software such as SafeAssign, LopesWrite, and Turnitin. We also upload the plagiarism report so that you can review it. We understand that plagiarism is academic suicide. We would not take the risk of submitting plagiarized work and jeopardize your academic journey. Furthermore, we do not sell or use prewritten papers, and each paper is written from scratch.
When will I get my paper?
You determine when you get the paper by setting the deadline when placing the order. All papers are delivered within the deadline. We are well aware that we operate in a time-sensitive industry. As such, we have laid out strategies to ensure that the client receives the paper on time and they never miss the deadline. We understand that papers that are submitted late have some points deducted. We do not want you to miss any points due to late submission. We work on beating deadlines by huge margins in order to ensure that you have ample time to review the paper before you submit it.
Will anyone find out that I used your services?
We have a privacy and confidentiality policy that guides our work. We NEVER share any customer information with third parties. Noone will ever know that you used our assignment help services. It's only between you and us. We are bound by our policies to protect the customer's identity and information. All your information, such as your names, phone number, email, order information, and so on, are protected. We have robust security systems that ensure that your data is protected. Hacking our systems is close to impossible, and it has never happened.
How our Assignment  Help Service Works
You fill all the paper instructions in the order form. Make sure you include all the helpful materials so that our academic writers can deliver the perfect paper. It will also help to eliminate unnecessary revisions.
2.      Pay for the order
Proceed to pay for the paper so that it can be assigned to one of our expert academic writers. The paper subject is matched with the writer's area of specialization.
3.      Track the progress
You communicate with the writer and know about the progress of the paper. The client can ask the writer for drafts of the paper. The client can upload extra material and include additional instructions from the lecturer. Receive a paper.
4.      Download the paper
The paper is sent to your email and uploaded to your personal account. You also get a plagiarism report attached to your paper.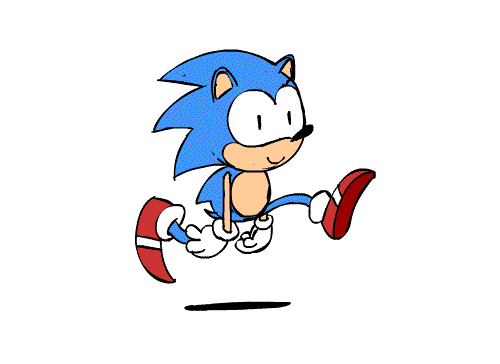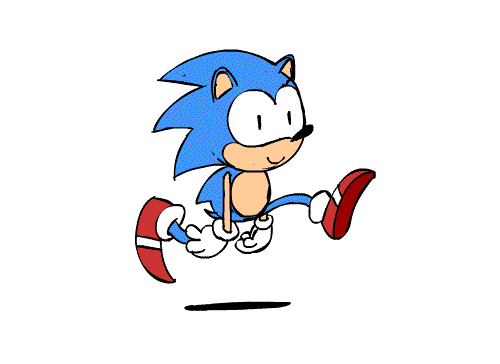 PLACE THIS ORDER OR A SIMILAR ORDER WITH US TODAY AND GET A PERFECT SCORE!!!
---