Holloway
HMP Holloway road prison
I have not altered this paper as I am still awaiting a response to the previous query. Please re-submit the paper as a new order asking for additions. As noted previously, it seems that you need to do the interviews, which would then be added as a new chapter.
Regards,
HMP Holloway Road Prison
The Issue of Mothers With children in Holloway Road Prison
The issue of mothers in prison and the affect that their incarceration has on their children and on themselves is a subject that has raised debate and contention across many disciplines. The problematics of the pregnant woman who is incarcerated also complicates this issue and presents a number of questions that need to be resolved, both from an ethical and social point-of-view. The implications of mothers in prison for criminology refer to the effects on recidivism rates and rehabilitation and to the impact on children who may develop criminal tendencies as a result of separation from the mother. These are aspects that complex prison environments such as Holloway have to deal with. The institution of mother and baby units has been touted as an attempt to ameliorate this problem. The results of this investigation into the impact of these units and the larger issues involved leads to the conclusion that more research, training and policy adjustments are needed to deal adequately with the issue of the mother in prison.
Table of Contents
1. Introduction 4
2. General Background 5
3. Brief Literature Review 7
4. Theoretical aspects 9
5. Holloway Prison 12
5.1.History and Overview 13
6. The problem of the mother — child relationship and prison 19
6.1. Specific Issues 21
7. Ethical and other issues of concern 24
8. Conclusion 26
Bibliography 28
1. Introduction
The following discussion will address the topic of the role of Holloway Road Prison in the United Kingdom with regard to mothers who are imprisoned with children on the outside or who give birth while in prison. In order to prove a comprehensive discussion on this topic it is firstly imperative to outline a number of foundational issues. The first and most obvious of these is the central problem of the mother in prison who has children outside. From a criminological and social perspective this is a situation of serious concern in many instances, as the disruption of the nurturing relationship between mother and child can lead to various childhood and adolescent developmental and behavioral problem — which can result in delinquent and criminal behavior if not prevented.
From an ethical and humanistic point-of-view there is also the problem of the mother who gives birth in prison. This leads to a variety of issues which range from the ethics of separating mother and child to the problematics of care and dependency outside the prison.
There are therefore a host of issue and problems that have to be discussed in order to address the main topic of this dissertation; which is, to what extent does Holloway Road Prison play a role in reducing the problematics of the mother in prison and to what extent is its mother and baby units an effective solution to some of these problems?
2. General Background
A startling fact that highlights the importance of the issue of mother in prison is that "Each year 18,000 children are separated from their mothers by imprisonment – with just over 4,000 women in jail. Two thirds of them are held on remand, with the majority going on to receive non-custodial sentences. (New mother and baby unit)
At present there are fourteen women's prisons in England. It is also noteworthy that there are no female prisons in Wales.
There are seven mother and baby units in existence, including Holloway prison. (Female Prisoners) An important statistic to consider in terms of the topic of this dissertation is that in the last decade there has been a "… dramatic rise in the numbers of women in prison from an average of 1560 in 1993 to around 4463 in June 2006." (Female Prisoners) However, at the same time "…women in prison represent a very small proportion of the total prison population at about 5.7% of a total of 77982 in England and Wales as at June 2006." (Female Prisoners)
In terms of the criminological and ethical problems that surround the issue of mother with children in prison, an important fact to consider is that, "Women are normally the Primary Carers for elderly relatives and children. Around 55% of women in prison have a child under 16, 33% a child under 5 and 20% are lone parents." (Female Prisoners)
This statistic immediately brings the issues at stake into sharp focus. There are a number of areas of concern that have been addressed to various degrees by the prison services. The first is that women who have children outside prison represent a large percentage of the female prison population and that this demographic leads to a number of welfare and ethical problems that have to be addressed.
The other problematic area refers to the women who give birth while incarcerated. This leads to issues such as depression and emotional instability as a result of giving birth within the prison environment and the subsequent problem of child care after the birth. These are only a few of the issues that have been increasingly discussed in the United Kingdom in the last decade. .
A concomitant factor that has increased concern about mothers in prison is the fact that, "The female prison population is around 4600 and rising faster than the male prison population. By 2009, it is predicted that there will be 9000 women in custody." (North) Furthermore, "The female prison population has high rates of drug use, self-harm, mental illness, and suicide." ( North) these are factors that must be taken into consideration when approaching the problematics of women in jail and children.
One of the answers to this dilemma and the serious psychological and social issues that surround this problem is the establishment of maternity and baby units or Mbu's .
However, these units have also been criticized for a number of reasons. For example, one critique from the findings of a research report is that; "Although there is very little statistical information on prisoners in MBUs specifically, it is has been shown that they are more likely to suffer from depression than other prisoners." ( North)
This report also highlights another aspect that will be the focus of this dissertation; namely that there is a general paucity of research in this area. Another factor that is of concern is that,
No official figures are released on the number of pregnant women in, or on the number of mothers and babies passing through prisons each year. However, research figures estimate that over 600 women receive antenatal care in prison each year, with over 100 actually giving birth during their sentences. As the female prison population grows, so will these figures. (North)
3. Brief Literature Review
The methodology that was used in this study was discursive and qualitative. This means that the sources of data and information were gleaned from a diverse range of sources. Various data resources, such as Questia and Ebscohost, were consulted in the initial research phase of this dissertation. The initial search also included online databases as well as official reports on Holloway prison available in PDF format online. These verified Web sources and online copies of official documents and papers served as valuable sources of information on this topic. Newspaper reports of various historical aspects of the mother and baby units shed useful light on the debate about mothers in prison.
A small sample of the most useful sources used in this research is as follows. A valuable report that provides an outline of the issues at stake as well as insight into the complex issue of official policy relating to the problematics of mothers in prisons was the HOME OFFICE RESEARCH AND STATISTICS DIRECTORATE
RESEARCH FINDINGS No. 38. This report also provides fairly up-to-date statistics that were helpful in drawing conclusions about the efficacy of mother and baby units.
It was also clear from as survey of the literature that studied on specific aspects of this issue were not extensive. This is partly due to the fact that it is only fairly recently that the topic of mothers and children in prison have become a prominent issue in sociology and criminology.
Another article that provided a wealth of information on the issue of mothers in prison is Mothers and babies in prison. This article refers not only to the significance of the high number of mothers in prison but also to the ethical and social ramifications of the problem. In this regard, data obtained from the HM Prison Services website provided a wealth of useful informstion on various aspects of this debate. A good example would be the web site page entitled Female Prisoners (http://www.hmprisonservice.gov.uk/adviceandsupport/prison_life/femaleprisoners/)
While extensive studies on Holloway prison were sparse there were many studied that dealt with the topic of mother and child units in UK prisons, which included references to Holloway. The Home Office website was also a good source of informstion in this regard. A very good article that shed light on the more negative view of Holloway prison as well as units in other prisons was Getting it right? Services for pregnant women, new mothers, and babies in prison. An extremely useful report that deals specifically with Holloway prison was REPORT ON AN UNANNOUNCED FOLLOW-UP INSPECTION OF HM PRISON HOLLOWAY 11 — 15 December 2000
BY HM INSPECTORATE OF PRISONS. This report provide some telling and insightful data that invaluable in terms of assessing the value and function of the mother and baby units in this prison.
4. Theoretical aspects
There are many theoretical aspects that pertain to the issue of mother and child units at a prison such as Holloway. In general terms, and from a criminological perspective, there is the view that units of this kind are important in order to improve conditions for the female prisoners and to encourage as lower rate of recidivism after release. Related to this is the important issue of child care within and outside the prison and the general finding that children who are separated for their mother for long periods of time are more likely to drift towards forms of delinquent behavior.
There are also research studies that indicate that children who are deprived of a nurturing mother can develop developmental and other psychological problems that may translate into delinquent and criminal behavior; the obvious criminological aspect being the increase in the crime rate.
Central to these theoretical studies is the issue of the separation of the child from the mother. As Shamai and Kochal (2008) emphasize in their study entitled Motherhood Starts in Prison, "Studies have found that the children of women prisoners are typically raised by the prisoner's mother…The research regarding mothers in prison has centered mainly on the deleterious effect of separation on the children…" (Shamai, and Kochal, 2008, p. 323) This is an important aspect as some of the main findings from these studies are that, …most of the children are at high risk and suffer from low self-image, underachievement, high anxiety, depressive tendencies, and difficulties in building relationships. Furthermore, an estimated 10% become involved in delinquent behavior…" (Shamai, and Kochal, 2008, p. 323)
As noted above, this theoretical view has important implications for criminology as it tends to emphasize the usefulness of any aspects or implementations in the prison system that can ameliorate the negative aspects of separation. This refers in the case of prisons like Holloway to policy that enables closer contact between mothers and children and to the effective running of the mother and baby units. It also refers to other aspects of policy, such as the lengths of time that mother and child are allowed to remain together in the units.
However, an area where there has been less research focus is the effect of prison on mothers. While some studies have found no difference in levels of stress between mother and non-mothers in prison other studies have found that "…after six months of imprisonment the level of anxiety of the nonmothers had diminished, whereas that of the mothers remained unchanged." (Shamai, and Kochal, 2008, p. 323) Interviews that have been undertaken reveal that mother's stress levels are largely ascribed to the separation from their children.
An important finding with regard the central theme of this dissertation is that;
All of the studies on the experience of women raising their children inside prison emphasize the positive results of giving women prisoners the possibility to raise their children and to experience motherhood in a relatively safe environment, as compared with the dangerous and unsafe outside environment that constituted their former reality. (Shamai, and Kochal, 2008, p. 324).
From a theoretical point-of-view it has been realized in various studies that there are distinct psychological, ethical and practical advantages to increasing the possibility of care and contact between mother and child for those women who are incarcerated. As a report from the by the Home Office states, this includes"… the introduction of all day visiting schemes for children at certain prisons" and "A limited number of Mother and Baby Unit places have also been provided." (HOME OFFICE RESEARCH AND STATISTICS DIRECTORATE RESEARCH FINDINGS No. 38)
There are also a wide range of problematics that deserve theoretical attention and focus. This includes the fact that "The number of babies born to mothers in prison is rising…" and "…since prisons are often far from hospitals and expectant mothers must clear various security hurdles, women inmates are at greater risk of delivering their babies before they can make it to a hospital." (DRUMMOND, 2000)
Various human rights organizations such as Amnesty International have also expressed concern about the treatment of pregnant mothered in the prison system. This is an issue that will be explored in more detail with regard to the function of the mother and baby units in Holloway prison.
5. Holloway Prison
Holloway Road prison was originally constructed and opened in 1852. It was initially a mixed gender prison but became all female in 1902. The prison was rebuilt between 1971 and 1985. (Holloway) It is located in the Holloway area of the London Borough of Islington, in north and London"
Inner London
. The Unit was revamped in 1992 and included cells to accommodate seventeen mothers and babies. It was equipped with two kitchens, a laundry, babies' washroom, a play area/nursery and a quiet area. (PRISON MOTHER AND BABY UNITS. Howard League for Penal Reform 1995)
The Mother and Baby Unit at Holloway Road Prison allows mothers to stay with their babies up to age of nine months. (Female Prisoners) This is in contrast to many of the units in other prisons that allow the babies to stay with their mothers for periods up to eighteen months. (Female Prisoners) Furthermore, "Every woman's prison has an appointed Mother and Baby Liaison Officer, who offers help and advice to applicants." (Female Prisoners)
However, one report indicated certain areas of concern in the administration and operation of this unit. "Information about the MBUs was not widely available to women on reception to prison and very few mothers had received the Prison Service leaflet about the units." (HOME OFFICE RESEARCH AND STATISTICS DIRECTORATE RESEARCH FINDINGS No. 38) These and other areas of concern regarding this unit will be expanded on in other section of this dissertation.
5.1. History and overview
The contemporary history of the mother and baby unit in Holloway is linked to a number of protests and law cases that motivated the review of these units. In 1998 Holloway prison was featured in the news as a result of a court case instigated by one of the mothers in the prison. This occurred when "… a mother in Holloway prison, north London, took the service to court after her newborn child was taken from her when she was denied a place in the jail's mother and baby unit." ( Burrell, 1998)
The result of this court case was that the Prison Service consequently announced a review of its mother and baby units. This review was concerned with the issue of looking at "…the very principles of holding mothers and babies in prison." (Burrell, 1998) There were other court cases that have highlighted the various aspect of the mother and baby units. Another concerned a woman in Holloway "… whose baby was taken from her at the age of five weeks after the mother was removed from the unit." (Burrell, 1998) These are issues that have raised concerns and debate about this particular unit but which also pertain to critiques of the mother and baby units in general.
While one may critique aspects of Holloway as being in need of attention it should also be borne in mind that it is "…a complex prison, in some ways more complex than any other in the country." (REPORT ON AN UNANNOUNCED FOLLOW-UP INSPECTION OF HM PRISON HOLLOWAY…) This is the view from an insightful report in Holloway prison that was published in 2000.
One of the reasons given for this complexity is that the prison accommodates all types of female prisoner, which includes "…16-year-old remands, sentenced young offenders, remanded adults, sentenced adults, short sentenced prisoners, lifers, mothers and their babies and those with psychiatric illnesses who really should not be in prison at all." (REPORT ON AN UNANNOUNCED FOLLOW-UP INSPECTION OF HM PRISON HOLLOWAY…) This obviously makes for a very complex and intricate system of control and administration in the prison. Furthermore the "…design of the prison, particularly the provision of dormitory cells, is unhelpful in trying to manage this disparate population." (REPORT ON AN UNANNOUNCED FOLLOW-UP INSPECTION OF HM PRISON HOLLOWAY…) These aspects will obviously have an effect on the running of the mother and baby unit.
It should also be noted that the mother and baby units require specialist supervision. For example,
The midwife goes through everything from the health of the mum when pregnant to feeding and sleeping once the baby's born. She also looks at statistics that apply to the prison population in terms of substance misuse and dependency compared to the general population. (Inside HMPS Mother and Baby Units)
Furthermore, the unit itself is an extremely complex entity and must incorporate aspects such as,
Prison Rules, the Children Act and International Conventions to name a few. It is also a multi-disciplinary area with staff working very closely with social services and local health authorities when it comes to making birth plans and deciding on the future of children. (Inside HMPS Mother and Baby Units)
An important aspect of the functioning of the unit within the prison environment is the issue of access. As an article by the HM Prison Services points out:
No pregnant prisoners are guaranteed a place on an MBU, they must go through an admissions board to assess whether or not they are suitable for a place, and most importantly, if it is in their child's best interests to be on a unit. Women with a poor past history of parenting are less likely to be given places, though the overriding rule in each case is unique and must be treated as such. (Inside HMPS Mother and Baby Units)
The above pointers raise as number of complications with regard to the running of the units, as well as to issues relating to procedure and protocol. For example, a mother may be capable of caring for her own child but may not be able to associate well with other female inmates. The mother may then become a danger to the other mothers in the unit, which further complicates the running of the units. From this example it is obvious that ruining a mother and baby unit in a complex and intricate prison environment like Holloway can be a difficult undertaking.
Policy is also another aspect that has to be taken into account in the complex process of running the unit. The general policy in most prison is that, "…no child over 18 months old should be held in an Mother and baby unit ." (Inside HMPS Mother and Baby Units) However, in the cases of HMPs Holloway and New Hall "…the age is nine months owing to the more enclosed nature of their facilities." (Inside HMPS Mother and Baby Units) In the prison system however this policy is applied on a case-by-case basis.
For example, if a mother has an 18-month-old child with her in an MBU but is due to be released within two months or so, then the child may stay with her. If a mother is serving a long sentence and is given a place on an MBU then in due course she will undergo a separation from her child.
(Inside HMPS Mother and Baby Units)
As will be discussed in more detail later in this dissertation, one of the central areas of concern in the mother and baby units is the issue of separation. This is a major area of concern for obvious psychological and ethical reasons. In terms of the official policy of the Prison service this aspect is well catered for:
When it comes to separation we make plans well in advance and they're reviewed every eight weeks. The child will be placed in the community with a family member or in care. We always check the people the baby will be handed to via social services. (Inside HMPS Mother and Baby Units)
However, as will be discussed, the implementation of this policy does not always live up to expectations and there are many cases where separation and care of the child becomes an issue and a problem that has emotional and psychological ramifications.
Another issue that is problematic in the unit, as well as in all other units in the prison system is security. As the report on Inside HMPS Mother and Baby Units states, "…discipline in MBUs is a significant challenge as doors are never locked because babies are not prisoners and therefore cannot be locked up" and "The requirements for discipline are greater than normal as they should be quiet, orderly places with a calm atmosphere for the benefit of the children…" (Inside HMPS Mother and Baby Units) This also places the staff in the MBU under stress to maintain order and efficiency. As one staff member states;
We see the mums from being pregnant, to having the baby, to the baby being six or nine months to having to go. We deal with all the pregnant women in the prison so we do all the birthing plans and liaise with social services and outside agencies. It can be really busy,"
(Inside HMPS Mother and Baby Units)
Despite the effective policy measures and dedicated staff, various case studies drawn for the inmate experiences in the mother and baby unit at Holloway prison raise some concerns. The following is one such case study. This is quoted at length as it provides insight into the actual frustrations and complication that pregnant women have to endure in the prison environment
This case relates to a woman, Ann, who was imprisoned for 18 months following a DSS fraud. She already had two children. These children were taken into care until the release of their father from prison who was serving a shorter sentence for the same fraud. Ann had a history of problems with pregnancy. Nonetheless she was required to attend ante-natal classes in handcuffs, despite representations from her husband and GP about the stress it may place on her and the impact it may have on her pregnancy.
Ann said that during one trip to hospital she suffered jibes from an escorting officer, which she ignored. A little later she went to the bathroom to shower. First of all she was chained to the railings in the bathroom. Ann said she felt like a dog chained to a post. She was subsequently attached to a female escorting officer by a closeting chain. Ann commented on this and the female officer is alleged to have come into the bathroom and grabbed Ann's hand. A fight was alleged to have followed which ended with Ann being fully restrained with an officer butting pressure on her back whilst she was laid on her stomach. Ann told us several hospital staff witnessed what happened. Ann also received an injury to her ear, which required medical treatment. Shortly after it was discovered that Ann had a hole in her womb and therefore needed to be hospitalized. Throughout this period, Ann was cuffed to officers' day and night, which she said, was extremely stressful and her blood pressure rose. (PRISON MOTHER AND BABY UNITS. Howard League for Penal Reform 1995)
This rather lengthy citation provides a clear view of the difficulties and the possible frustration of pregnancy in a prison environment. A more serious case study of an inmate in the prison is as follows. In this case, a young women Ann, found that the staff were unable to operate on her pregnancy complications due to the fact that they were unable to obtain the necessary authorization. As a result of this delay her baby died. (PRISON MOTHER AND BABY UNITS. Howard League for Penal Reform 1995)
This raises certain questions about the running of the unit. Issues have also been raised about aspects of the unit in various reports. One such report, the REPORT ON AN UNANNOUNCED FOLLOW-UP INSPECTION OF HM PRISON HOLLOWAY (2000) indicates a number of areas of concern. For example;
During the inspection we observed very poor, if not dangerous, child care practice. A mother was 'prop feeding' her baby. This is not only bad practice because of the lack of bonding between mother and baby but has also been implicated as a possible cause of Sudden Infant Death Syndrome. Prison officers also complained that they felt powerless to correct poor practice.
(REPORT ON AN UNANNOUNCED FOLLOW-UP INSPECTION OF HM PRISON HOLLOWAY, 2000)
However, the same report also praises aspects of the unit. "Holloway's achievement in establishing the quality of care found on DO Wing during this inspection had been considerable…" (REPORT ON AN UNANNOUNCED FOLLOW-UP INSPECTION OF HM PRISON HOLLOWAY, 2000)
6. The problem of the mother — child relationship and prison
In the last decade there has been an increasing amount of interest from within the prison and correctional services and from outside about the plight of imprisoned mothers and their children. (HOME OFFICE RESEARCH AND STATISTICS DIRECTORATE RESEARCH FINDINGS No. 38) One of the reasons for this concern is that "…children whose fathers are in prison remain with their mothers in the family home while the children of female prisoners face considerable disruption. What happens to children when parents are in prison is therefore particularly pertinent for women prisoners" (HOME OFFICE RESEARCH AND STATISTICS DIRECTORATE RESEARCH FINDINGS No. 38)
A point that is worth reiterating in terms of this problem area is that more than sixty percent of female inmates in the United Kingdom have young children. ( Mothers and babies in prison) Furthermore, the problem of the woman-child relationship from within prison is exacerbated by the fact that women are usually the primary caregivers and that a large percentage are single mothers. A statistic that has also raised concern about finding solutions to the problematics of mothers in jail is that, "At least 4,000 children are affected by their mothers' imprisonment" and "Only three percent of women have a child in prison with them." ( Mothers and babies in prison)
This has raised a large number of social and welfare problems, notwithstanding the emotional and psychological factors affecting the mother and child. It has also been found that in most of the cases the children concerned have never been separated before from their mothers for long periods of time. In many case children have to be farmed out to relatives or friends — which is by no means an ideal situation.
The situation sketched above can be embroidered on by many studies that suggest the negative effects and outcomes for both mother and child of long-term separation as a result of imprisonment. Many studies refer to the high incidence of depression among children and mothers who find themselves in this situation. As one study notes; "One in four has difficulty sleeping or becomes physically ill. Seventy percent see their mother only once a month or less" ( Mothers and babies in prison) Another insightful but alarming statistic from a psychological and developmental point-of-view is that separation can lead to insecurity and in and other psychological issues.
Half of all babies under one year who are in care because their mothers are in prison are moved between 2 and 4 different homes. We know that it is vital for babies in the first year of life to form a strong attachment to one person. From this grows a sense of security and trust, self-esteem and the capacity to love. The enforced separation of mothers and babies is another form of violence against women and is an abuse of our power over children. " ( Mothers and babies in prison)
Uncertainty and insecurity is also a factor for the pregnant mother in prison, as she is subject to the policy regulations and decisions of the prison board as to whether she can keep her baby.
From some quarters the neglect of these and many other concomitant problems and issues that face the mother in prison is seen as being tantamount to a form of abuse and punishment on top of the prison sentence itself. This is a factor that it seen to be unethical and socially counterproductive in terms of the aims and intended outcomes of rehabilitation in prison. The following description of a pregnant woman's reaction to her situation in prison provides an intimation of the often serious implications of this problem on both a humanistic and social level.
She is in limbo. She may switch off emotionally from the pregnancy or may enter a state of grieving. One woman who was told that her baby would be taken away said & #8230; just after her baby was born, "I dare not pick her up and cuddle her. I can't go on. I cannot go on living." ( Mothers and babies in prison)
6.1. Specific Issues
The general overview sketched above can be further expanded in an attempt to understand the specific issues and problems that are involved and to what extent a maternity and baby bay unit can rectify some of these issues.
In terms of the impact of incarceration on the children who are left behind by the mother outside the prison, the following aspects have been found to apply.
Studies show that kids with incarcerated mothers are more likely to wet their beds, do poorly in school and refuse to eat. Children with mothers in prison often experience financial hardship, the shame and social stigma that prison carries, loss of emotional support and fear for their mother's safety.
( Mothers in Prison)
In terms of criminological theory this is a worrying situation from many perspectives. In the first instance imprisonment from an ideal criminological point-of-view is intended to reduce the amount of potential crime and recidivism through the rehabilitation of the offender. The fact that children of mothers in prison often suffer emotional, social and developmental problems is a cause of serious concern in terms of their later development and possible deviant or criminal behavior.
In other words, by ignoring this problem one increases the chances that children whose mothers are incarcerated many become deviant and increase the crime rate. As one critic noted:
The effect on society is equally chilling: children with imprisoned parents are at increased risk for poor academic treatment, truancy, dropping out of school, gang involvement, early pregnancy, drug abuse and delinquency. These at-risk youngsters are most often overlooked by mainstream children's advocates. (Mothers in Prison)
Furthermore, the literature clearly indicates that there has not been sufficient attention given to this issue of the plight of children with incarcerated parents and therefore too little is known about how to assist them. This refers to what has been termed a serious "gap in policy." "There is no procedure or policy established to inquire about dependent children when a mother is arrested. If a child is persistently truant in school, there is no protocol to consider the disruption that maternal incarceration causes at home" ( Mothers in Prison) An article published by the Home office also stresses the point that;
Nearly three-quarters of these children were living with their mother at the time of her imprisonment, sometimes with their mother only. This meant that most of the children lost their principal carer and one-third lost their only carer. While in prison the mothers relied heavily on temporary carers to look after their children, notably grandparents and female relations, who often experienced financial difficulties as a result. The children were reported as having a variety of behavioural problems as a result of separation from their mothers. (HOME OFFICE RESEARCH AND STATISTICS DIRECTORATE RESEARCH FINDINGS No. 38)
This situation leads to a number of serious developmental issues and psychological problems. After imprisonment of the mother studies indicate that problems in child behavior were found to occur in more than forty percent of cases. This is substantiated by research which found that, "the children of women prisoners tended to have quite serious emotional and behavioural problems whereas the children of male prisoners tended to have relatively minor problems." (HOME OFFICE RESEARCH AND STATISTICS DIRECTORATE RESEARCH FINDINGS No. 38)
7. Ethical and other issues of concern
The ethical considerations related to this topic have been referred to in the sections above. A primary ethical consideration is of course the need for mother and child contact and a reduction of separation. To this end there have been recommendations that "The Prison Service should continue to develop facilities where possible which allow mothers to be with their children…for children to play safely and to have contact with their mother." (HOME OFFICE RESEARCH AND STATISTICS DIRECTORATE RESEARCH FINDINGS No. 38) This need is facilitated to a certain extent by the implementation of mother and baby units.
Ethical considerations however are closely linked to what is permitted within the Prison Service and to policy and procedural aspects. As one action group notes, "There is no Prison Service Order (PSO) relating to the treatment of pregnant prisoners…The lack of a pregnancy PSO is problematic…" ( North) While there is a PSO in Prisons like Holloway for mother and baby units, research studies indicate "…that there is a great deal of inconsistency in practice between prisons, and a lack of communication at all levels." ( North)
Other issues that have been raised and which need to be dealt with in terms of the problematics surrounding mothers in prisons is the HM Prison Services do not collate figures on pregnancy and birth outcomes in UK prisons. This is as factor that prevents the implementation of measures and protocols to improve the condition of prisoners. Inconsistency in the implementation of policy is also noted as a concern. For example, studies found high levels of variation
…in the quality of antenatal care between prisons. The good practice found in some establishments was not replicated in others. In one prison, women can access a drop-in antenatal three times a week; in another there is only one, about which women are sometimes not informed by Prison Officers. ( North)
Another issue that is raised in studies is the importance of adequate training in the units. As noted above, the mother and baby unit is a complex functional entity in a complex environment and this requires constant training on a regular basis. The recommendation from a number of sources is that the length and quality of this training should be strengthened and extended.
The issue of separation has been mentioned a number of times in this discussion and it is a theme that it reiterated time and again in the literature. As one report states, "The question of where a baby will go when separated from its mother is, of course, crucial" (North). The general recommendation is that the mother should be involves in any decision about the placement of the child and that MBUs should develop a 'separation plan' in conjunction with the mother. There is also the finding that in many cases "…prisoners often do not feel fully involved in or happy with, decisions made about their baby's future." ( North)
8. Conclusion
The issue of mothers in prison who have children on the outside or who give birth within the precincts of the prison is one that is fraught with issues and contentious debate. A primary social and ethical aspect to this problem centers on the point-of-view that the child should not be allowed to suffer as a result of his mother's incarceration. This relates to a wider range of issues in criminology, such as the link between separation from the mother as a result of incarceration and developmental problems that may lead to criminal activity and a propensity towards crime.
The ethical and practical problems of the mother who gives birth while in prison also raises a wide range of issues and problems; not least among these is the issue of later separation from the child after birth and the more practical problem of child care and support. While there is no question that the female criminal must pay for her crimes the problem arises in a social and ethical sense when these crimes negatively affect the children involved.
The introduction of mother and baby units at prisons like Holloway Road is an attempt to go some way towards addressing these issues. As has been discussed above, the unit at Holloway provides a necessary service to pregnant mothers. It has been praised by observers for its generally good level of functionality in a very complex and difficult prison environment.
At the same time there have over the years been various critiques of this unit. These include lack of training and even of abuse by the staff. However possibly the most important critique of Holloway prison is that it is subject to many of the same criticisms that can be leveled at all the mother and baby units. These criticisms include the often cumbersome policy and selection process that the expectant mother must endure, as well as the limited time period that the mother has with her baby.
It could argued that the very nature of the prison environment and its rules and necessary security precautions make the perfect birthing environment a practical impossibility and that the mother and child unit represents the best possible compromise . Nevertheless it is also clear from the above discussion and analysis that there are many aspects that could be improved.
From a criminological standpoint the mother and child unit at Holloway and other prisons serves an extremely important function. This is to provide the best possible emotional and psychological environment for the mother in order to further rehabilitation and to reduce the rate of recidivism among female prisoners. In the larger context, the implementation of these units must be seen against the aims of criminological and social theory. This can be summarized as providing a prison environment where the ideals of rehabilitation can become a reality and in the long-term reduce the incidence of crime in society by removing its causative factors.
Bibliography
Burrell I. Jail baby units reviewed 1998 [Online] Available at: By
http://www.independent.co.uk/news/jail-baby-units-reviewed-1189057.html [Accessed 2 April, 2010].
Female Prisoners [Online] Available at: http://www.hmprisonservice.gov.uk/adviceandsupport/prison_life/femaleprisoners / [Accessed 3 April, 2010].
Holloway [Online] Available at: http://www.hmprisonservice.gov.uk/prisoninformation/locateaprison/prison.asp?id=454,15,2,15,454,0[Accessed 3 April, 2010].
HOME OFFICE RESEARCH AND STATISTICS DIRECTORATE
RESEARCH FINDINGS No. 38 [Online] Available at:
http://www.homeoffice.gov.uk/rds/pdfs/r38.pdf [Accessed 3 April, 2010].
Inside HMPS Mother and Baby Units [Online] Available at:
http://www.hmprisonservice.gov.uk/prisoninformation/prisonservicemagazine/index.asp?id=5730,18,3,18,0,0 [Accessed 1 April, 2010].
Kauffman, Kelsey, 2001″ Poor start for children in custody," Corrections Today, Vol. 63 Issue 1, p.62.
Loper A. 2006 "How Do Mothers in Prison Differ From Non-Mothers?," Journal of Child and Family Studies, Vol. 15, No. 1, pp. 83 — 95.
Mothers and babies in prison [Online] Available at:
http://www.sheilakitzinger.com/Prisons.htm [Accessed 1 April, 2010].
Mothers in Prison [Online] Available at:
http://www.itvs.org/whentheboughbreaks/mothers.html [Accessed 1 April, 2010].
DRUMMOND T. Mothers In Prison 2000, [Online] Available at:
http://www.time.com/time/magazine/article/0,9171,998404-2,00.html [Accessed 1 April, 2010].
New mother and baby unit [Online] Available at:
http://www.bbc.co.uk/radio4/womanshour/02/2009_46_wed.shtmlhttp://www.justice.gov.uk/inspectorates/hmi-prisons/docs/holloway_report-rps.pdf [Accessed 1 April, 2010].
North J. Getting it right? Services for pregnant women, new mothers, and babies in prison, [Online] Available at: http://www.maternityaction.org.uk/sitebuildercontent/sitebuilderfiles/prisonsreport.pdf [Accessed 2 April, 2010].
PRISON MOTHER AND BABY UNITS. Howard League for Penal Reform 1995, [Online] Available at: http://www.howardleague.org/fileadmin/howard_league/user/pdf/Prison%20Mother%20and%20Baby%20Units_01.pdf [Accessed 2 April, 2010].
REPORT ON AN UNANNOUNCED FOLLOW-UP INSPECTION OF
HM PRISON HOLLOWAY11 — 15 December 2000 BYHM INSPECTORATE OF PRISONS, 2000[Online] Available at:
http://www.justice.gov.uk/inspectorates/hmi-prisons/docs/holloway_report-rps.pdfv [Accessed 2 April, 2010].
Secretary of State's Response to the Recommendations in the 11 MILLION Discussion Paper "Prison Mother and Baby Units — do they meet the best interests of the child?" [Online] Available at:
http://www.justice.gov.uk/publications/docs/mother-baby-units.pdf [Accessed 2 April, 2010].
Shamai, M., & Kochal, R. 2008 "Motherhood Starts in Prison": the Experience of Motherhood among Women in Prison, Family Process, vol.47, no 3, pp. 323+.
---
Are you busy and do not have time to handle your assignment? Are you scared that your paper will not make the grade? Do you have responsibilities that may hinder you from turning in your assignment on time? Are you tired and can barely handle your assignment? Are your grades inconsistent?
Whichever your reason is, it is valid! You can get professional academic help from our service at affordable rates. We have a team of professional academic writers who can handle all your assignments.
Plagiarism free papers
Timely delivery
Any deadline
Skilled, Experienced Native English Writers
Subject-relevant academic writer
Adherence to paper instructions
Ability to tackle bulk assignments
Reasonable prices
24/7 Customer Support
Get superb grades consistently
Online Academic Help With Different Subjects
Literature
Students barely have time to read. We got you! Have your literature essay or book review written without having the hassle of reading the book. You can get your literature paper custom-written for you by our literature specialists.
Finance
Do you struggle with finance? No need to torture yourself if finance is not your cup of tea. You can order your finance paper from our academic writing service and get 100% original work from competent finance experts.
Computer science
Computer science is a tough subject. Fortunately, our computer science experts are up to the match. No need to stress and have sleepless nights. Our academic writers will tackle all your computer science assignments and deliver them on time. Let us handle all your python, java, ruby, JavaScript, php , C+ assignments!
Psychology
While psychology may be an interesting subject, you may lack sufficient time to handle your assignments. Don't despair; by using our academic writing service, you can be assured of perfect grades. Moreover, your grades will be consistent.
Engineering
Engineering is quite a demanding subject. Students face a lot of pressure and barely have enough time to do what they love to do. Our academic writing service got you covered! Our engineering specialists follow the paper instructions and ensure timely delivery of the paper.
Nursing
In the nursing course, you may have difficulties with literature reviews, annotated bibliographies, critical essays, and other assignments. Our nursing assignment writers will offer you professional nursing paper help at low prices.
Sociology
Truth be told, sociology papers can be quite exhausting. Our academic writing service relieves you of fatigue, pressure, and stress. You can relax and have peace of mind as our academic writers handle your sociology assignment.
Business
We take pride in having some of the best business writers in the industry. Our business writers have a lot of experience in the field. They are reliable, and you can be assured of a high-grade paper. They are able to handle business papers of any subject, length, deadline, and difficulty!
Statistics
We boast of having some of the most experienced statistics experts in the industry. Our statistics experts have diverse skills, expertise, and knowledge to handle any kind of assignment. They have access to all kinds of software to get your assignment done.
Law
Writing a law essay may prove to be an insurmountable obstacle, especially when you need to know the peculiarities of the legislative framework. Take advantage of our top-notch law specialists and get superb grades and 100% satisfaction.
What discipline/subjects do you deal in?
We have highlighted some of the most popular subjects we handle above. Those are just a tip of the iceberg. We deal in all academic disciplines since our writers are as diverse. They have been drawn from across all disciplines, and orders are assigned to those writers believed to be the best in the field. In a nutshell, there is no task we cannot handle; all you need to do is place your order with us. As long as your instructions are clear, just trust we shall deliver irrespective of the discipline.
Are your writers competent enough to handle my paper?
Our essay writers are graduates with bachelor's, masters, Ph.D., and doctorate degrees in various subjects. The minimum requirement to be an essay writer with our essay writing service is to have a college degree. All our academic writers have a minimum of two years of academic writing. We have a stringent recruitment process to ensure that we get only the most competent essay writers in the industry. We also ensure that the writers are handsomely compensated for their value. The majority of our writers are native English speakers. As such, the fluency of language and grammar is impeccable.
What if I don't like the paper?
There is a very low likelihood that you won't like the paper.
Reasons being:
When assigning your order, we match the paper's discipline with the writer's field/specialization. Since all our writers are graduates, we match the paper's subject with the field the writer studied. For instance, if it's a nursing paper, only a nursing graduate and writer will handle it. Furthermore, all our writers have academic writing experience and top-notch research skills.
We have a quality assurance that reviews the paper before it gets to you. As such, we ensure that you get a paper that meets the required standard and will most definitely make the grade.
In the event that you don't like your paper:
The writer will revise the paper up to your pleasing. You have unlimited revisions. You simply need to highlight what specifically you don't like about the paper, and the writer will make the amendments. The paper will be revised until you are satisfied. Revisions are free of charge
We will have a different writer write the paper from scratch.
Last resort, if the above does not work, we will refund your money.
Will the professor find out I didn't write the paper myself?
Not at all. All papers are written from scratch. There is no way your tutor or instructor will realize that you did not write the paper yourself. In fact, we recommend using our assignment help services for consistent results.
What if the paper is plagiarized?
We check all papers for plagiarism before we submit them. We use powerful plagiarism checking software such as SafeAssign, LopesWrite, and Turnitin. We also upload the plagiarism report so that you can review it. We understand that plagiarism is academic suicide. We would not take the risk of submitting plagiarized work and jeopardize your academic journey. Furthermore, we do not sell or use prewritten papers, and each paper is written from scratch.
When will I get my paper?
You determine when you get the paper by setting the deadline when placing the order. All papers are delivered within the deadline. We are well aware that we operate in a time-sensitive industry. As such, we have laid out strategies to ensure that the client receives the paper on time and they never miss the deadline. We understand that papers that are submitted late have some points deducted. We do not want you to miss any points due to late submission. We work on beating deadlines by huge margins in order to ensure that you have ample time to review the paper before you submit it.
Will anyone find out that I used your services?
We have a privacy and confidentiality policy that guides our work. We NEVER share any customer information with third parties. Noone will ever know that you used our assignment help services. It's only between you and us. We are bound by our policies to protect the customer's identity and information. All your information, such as your names, phone number, email, order information, and so on, are protected. We have robust security systems that ensure that your data is protected. Hacking our systems is close to impossible, and it has never happened.
How our Assignment  Help Service Works
You fill all the paper instructions in the order form. Make sure you include all the helpful materials so that our academic writers can deliver the perfect paper. It will also help to eliminate unnecessary revisions.
2.      Pay for the order
Proceed to pay for the paper so that it can be assigned to one of our expert academic writers. The paper subject is matched with the writer's area of specialization.
3.      Track the progress
You communicate with the writer and know about the progress of the paper. The client can ask the writer for drafts of the paper. The client can upload extra material and include additional instructions from the lecturer. Receive a paper.
4.      Download the paper
The paper is sent to your email and uploaded to your personal account. You also get a plagiarism report attached to your paper.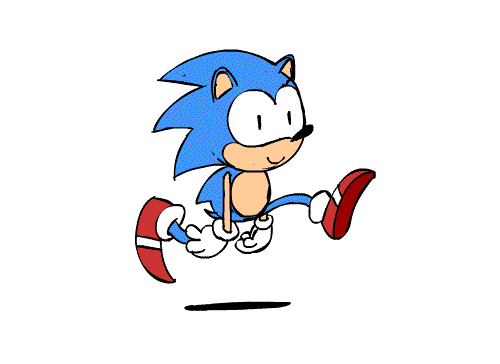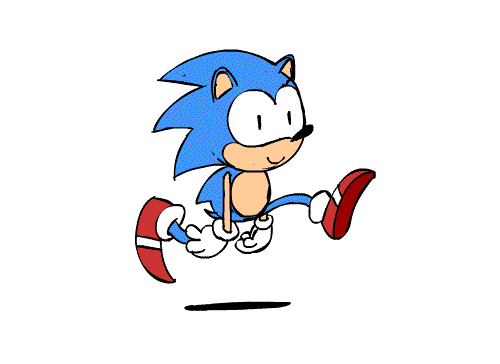 PLACE THIS ORDER OR A SIMILAR ORDER WITH US TODAY AND GET A PERFECT SCORE!!!
---