Multi-Generational Marketing
and Consumer Behavior Research
Consumer behavior is one of the most critical aspects leading to the attainment of any strategic marketing plan and initiative throughout a business. By having a strong foundation of insight and intelligence into consumer behavior, businesses can grow quickly, overcome limitations and avert risks while better serving customers. All of these factors taken together can also lead to greater integration of each key function within a business to attain greater profitability and growth while better serving customers. The intent of this analysis is to evaluate four different scholarly studies, with specific focus on their study methodologies, data collection instruments, organizational or individual demographics of study participations, and an assessment of study findings. The four studies included in this analysis will also be used as the foundation of a discussion and recommendations at the conclusion of this paper.
Assessment of the study:
Multi-Generational Marketing:
Descriptions, Characteristics, Lifestyles, and Attitudes
The assigned study Multi-Generational Marketing: Descriptions, Characteristics, Lifestyles, and Attitudes (Williams, Page, Petrosky, Hernandez, 2010) is based on a methodology that uses U.S. Census Data as the foundation for comparing multiple generations of consumers. The Census Data definitions and U.S. Population Clock closely align with the definitions of six dominant American generations today. The researchers have chose to include Pre- Depression, Depression, Baby Boom, Generation X, Generation Y, and Generation Z as a part of their analysis (Williams, Page, Petrosky, Hernandez, 2010). The methodology and research collection are based entirely on secondary research, as the researchers have aligned previously published studies to each of the generations listed. This has created a rich foundation to analyze each of the generations from a demographic, socio-economic and most interestingly, a psychographic standpoint as well (Williams, Page, Petrosky, Hernandez, 2010).
The survey findings, based on this aggregation approach within the methodology, provides very valuable insights how multigenerational marketing strategies can be used for more effectively positioning products, services, and creating a foundation of trust with customers. The most powerful findings correlate back to the need for marketers to concentrate more on avoiding generational myopia, or the siloing in of specific products and services to a specific age range (Williams, Page, Petrosky, Hernandez, 2010). This is one of the most valuable insights gained from the analysis, as it is the cornerstone of positioning and marketing products that can span generations and be more oriented towards activities and lifestyles overall. This is the foundation of psychographic positioning and market analysis done exceptionally well, when a marketer can achieve relevance and customer loyalty across multiple product generations (Williams, Page, Petrosky, Hernandez, 2010). The implications of this are evident in how effectively marketers are using multigenerational marketing to sell entertainment and travel services, and how powerful this approach continues to be in the selling of high technology products and services, especially Internet services. The three other studies included in this analysis are all focused on the adoption of high technology products and services, which is an industry that has successfully used multigenerational marketing to break into new markets.
While the study Multi-Generational Marketing: Descriptions, Characteristics, Lifestyles, and Attitudes (Williams, Page, Petrosky, Hernandez, 2010) has completed a challenging task of creating demographically-driven framework and then layering in socio-economic and psychographic data to more fully define each generation and what unifies them together. The authors however haven't done any primary research, and don't have even a convenience sample to validate the secondary studies' findings that are quoted. For such a large undertaking the inclusion of actual customer surveys would have been useful as well. There also needs to be more of an orientation on how the demographic, socio-economic and psychographic data will be used in the context of strategies. The authors conclude with a good foundation yet they could have built on this more with scenarios and more examples and case studies.
Assessment of the study:
Applying the Technology Acceptance Model and Flow Theory to Online Consumer Behavior
The research completed and published in the peer-reviewed article Applying the Technology Acceptance Model and Flow Theory to Online Consumer Behavior (Koufaris, 2002) had as its purpose the study of how cognitive and emotional responses to visiting a Web-based e-commerce site or store influence a consumers' decision to return to the store and make unplanned purchases there. For the objectives of this study to be accomplished, a website that also had a brick-and-mortar presence would also be needed. The researcher chose Booksamillion.com as this book retailer has both a chain of retail locations and a website which has been in existence over a decade (Koufaris, 2002). The methodology was specifically designed to evaluate if the respondent acted as a consumer both in-store and online, and how previous online experiences and expectations affected overall shopping satisfaction and loyalty levels.
The methodology was based on Booksamillion.com and its retail chain due to the stability of the website itself, the researcher's observation that booksamillion.com is relative unknown vs. Amazon.com., and Booksamillion.com only focuses on books, not accessories and a myriad of other products like Amazon.com does.
The methodology was based on the recruitment of 300 respondents who shopped at Booksamillion retail stores and also had Internet access, as these two prerequisites are critical for completion of the research. As the Booksamillion chain would not allow their customer names to be used for this study, the researcher recruited respondents in and outside retail locations by offering incentives to participate in the experiment (Koufaris, 2002). The methodology was specifically designed to replicate unplanned purchases by providing the respondents with a $10 gift certificate for completing the first part of the survey. This strategy delivered a 93% response rate to the first section of the survey (Koufaris, 2002). As the gift certificates could only be used on Booksamillion.com the underlying assumption of measuring incidental purchases was attained as each respondent was instructed to use the credit within 24 hours and fill out the second half of the questionnaire. This strategy ended up generating a 77% response rate to the second questionnaire. On both waves of questionnaires, a Web-based survey instrument was used to capture customers' perceptions and insights.
The demographics of respondents were surprisingly varied from an education, income and geographic location perspective. Of the 300 total respondents contacted, all were new customers to Booksamillion. 12 were international respondents and the remainder from Canada. 63% were female and the majority was between 30 to 50 years of age. The median income was over $5,000 (48% of all respondents) which is not surprising given higher income consumers often frequent bookstores (Koufaris, 2002). A paradoxical point of the respondent baser was the fact that 80% had come to browse for books of interest yet did not choose to go online to Amazon.com instead. This showed that the respondent base enjoyed the experience of being in a bookstore.
The study findings indicated that the more favorable the content on a website is viewed, the higher the probability a respondent would make an impulse purchase online (Koufaris, 2002). it's clear that the greater the personalization and use of content form a positioning standpoint from the customer's standpoint, the higher the level of overall performance as well. What the study didn't track which would have been interesting to look at was the pricing elasticity of items on the site relative to the $10 free threshold defined in the methodology. The study's results also showed that despite the majority of shoppers not knowing what they wanted to purchase when in the store, they were able to quickly differentiate which items of interest they wanted to buy using the content online. This shows how critically important content is to the overall performance of a website, combined with customer experience. The shortcomings of this study included the lack of follow-up interviews and more focused in-person focus group studies as well. There was also a lack of control over the methodology and recruiting of respondents, which was done outside of a Booksamillion retail store.
Assessment of the study:
Branding Strategy and Consumer High-Technology Product
The research presented in the article Branding Strategy and Consumer High-Technology Product (Hamann, Williams, Omar, 2007) the researchers have shown how the combination of price, quality, usability and corporate culture all combine to define the brand of high technology company. The methodology is based on the combining of price, quality, usability and corporate culture all within the context of a brand's perception and the customer experience delivered (Hamann, Williams, Omar, 2007).
The researchers chose to send the Web — based survey instrument to 70 respondents who were acknowledged experts in branding. This first-level respondents were also asked to forward the questionnaire to those associates and thought leaders they knew as well, which results in 94 total questionnaires being sent across 21 different countries (Hamann, Williams, Omar, 2007). The majority of the respondents were in the 25- to 34-year-old age group and had shown expertise in high technology in the past, being considered through leaders and key influencers. The results were taken directly form the Web-based survey instrument, SurveyMonkey, directly into SPSS for analysis.
The study's findings indicate that high technology brands are exceptionally effective in defining the prestige aspects of their products and through the use of market branding, showing their value from a personal brand standpoint (Hamann, Williams, Omar, 2007). The study also showed that the more utilitarian aspects of products aren't relevant to positioning or branding, which is a point marketers have been making for decades in high technology (Hamann, Williams, Omar, 2007). The authors concluded the study with an extensive statistical analysis which is shown in the following table as well. This analysis indicates how powerful product quality is in defining the brand experience and perception of customers. Shortcomings of the study include the lack of statistical reliability of the sample, the lack of in-depth analysis of the key areas within quality and the need for greater depth of insight into the four components of quality defined in this iteration of the study.
Assessment of the study:
Consumer Involvement with Personal Computer Technology:
A Multi-Sample Analysis
The research premise of Consumer Involvement with Personal Computer Technology: A Multi-sample Analysis (Latour, Hanna, Miller, Pitts, 2002) concentrates on the inherent conflict between the utilitarian aspects of computing relative to the unique, highly personalized aspects of productivity well designed PCs and laptops can deliver. Using a dual-sample methodology the researchers sought to define the utilitarian aspects of computing relative to the highly differentiated, personalized use that many high technology vendors are pursuing today.
The sampling frame for the first sample was administrative, clerical and secretarial employees in a large southeastern university. The researchers were able to contact 769 potential respondents in these roles. The research instrument was a printed questionnaire that was delivered through the campus mail system to ensure anonymity. The researchers were able to get a 32% response rate with this approach, and once incomplete surveys were deleted the net response rate was 29.5% or 227 total responses. For the second sample, junior, senior and graduate-level students from a Midwestern university. These students rely on a personalized PC to complete tasks essential to their core courses. The convenience sample was defined of 324 students in preselected courses, with a net respondent base of 300 (Latour, Hanna, Miller, Pitts, 2002). Demographics of these two samples were highly slanted towards women (62%) and a mean age of 38 years of age. 31% had earned a high school diploma and 265% had a bachelor degree or higher. The median level of training on computers was 7.1 years across both sampling frames. Both survey sampling frames are also very active in staying current on technologies with 72% having taken courses through continuing education and 71% having courses in computer technologies. Only 4.1% had a college degree in a computer-related field (Latour, Hanna, Miller, Pitts, 2002).
The study results showed that the respondents favored the systems that could be easily tailored to their specific requirements and needs, and found the utilitarian systems were lacking in functionality they actually had. This aligns with previous studies of long-term learning potential by showing the personalized systems can support greater autonomy, mastery and purpose for each of the respondents (Latour, Hanna, Miller, Pitts, 2002). The programs installed on both systems had little difference in the results, however the systems with greater personalization to how the students wanted to use them actually had a higher percentage of features used. This has implications for software companies who define applications base don role-based concepts and definitions including the use of personas (Latour, Hanna, Miller, Pitts, 2002). The greater the aligning of systems and components to the unique needs of students the higher the use and the greater the level of further customization.
Of the many limitations to this study based on sampling frame variations across universities, there is also the lack of implied consistency in research instruments and computers used for the analysis. There is also a significant gap in how these studies defined autonomy, mastery and purpose, which are critically important for long-term learning to take place.
Discussion
Based on the analysis of the four different studies, one of the most significant findings is how critical it is for high tech marketers to seek our branding strategies that communicate preside with intelligence and insight, not just on features alone. In aggregate all four studies show how important it is to not just rely on the bright shiny objectives of new features and push beyond that to how a given high tech device compliments the roles and responsibilities in a person's life. Branding, marketing and user experience are all attributes that must be earned through intensive levels of design iterations and a focus on delivering strong value to customers. The best high tech manufacturers push beyond the utilitarian aspects of their products and concentrate on the most critical areas of user experience and how systems and technologies compliment not only a customers' status, but their daily life as well.
Recommendations
The following recommendations are based on the four studies included in this analysis:
In the context of multi-generational marketing, its critically important to see the consumer more as a member of a psychographic group, not constrained by age (Williams, Page, Petrosky, Hernandez, 2010). Psychographics are more effective in segmenting markets today vs. any other factor, especially when attempting to sell products that appeal across multiple dimensions.
The online shopping experience, even for those consumers who are browsing, needs to be fueled by exceptionally rich content that often leads to impulse purchases (Koufaris, 2002). This is noteworthy in that it shows the Return on Investment (ROI) of content as driving impulse purchases online and motivating consumers to spend when they had not planned to.
The attributes of price, quality, usability and corporate culture are more effective as foundations of branding compared to any other series of factors within the customer experience, especially for high technology products (Hamann, Williams, Omar, 2007). Brands that accurately capture these factors and orchestrate them for high technology products also create a higher level of consistent trust over time as well, leading to higher customer lifetime value.
The ability to deliver systems that allow for greater flexibility in configuring and using them will in turn create a foundation of autonomy, mastery and purpose, giving customers greater satisfaction (Latour, Hanna, Miller, Pitts, 2002). In the case of students this will also lead to greater levels of long-term learning and higher levels of satisfaction with the systems they used for completing their classes as well.
References
Hamann, D., Williams, R.L., & Omar, M. (2007). Branding strategy and consumer high-technology product. The Journal of Product and Brand Management, 16(2), 98-111.
Koufaris, M. (2002). Applying the technology acceptance model and flow theory to online consumer behavior. Information Systems Research, 13(2), 205-223.
Latour, M.S., Hanna, J.B., Miller, M.D., & Pitts, R.E. (2002). Consumer involvement with personal computer technology: A multi-sample analysis. American Business Review, 20(2), 1-11.
Williams, K.C., Page, R.A., Petrosky, a.R., & Hernandez, E.H. (2010). Multi-generational marketing: Descriptions, characteristics, lifestyles, and attitudes. The Journal of Applied Business and Economics, 11(2), 21-36.
---
Are you busy and do not have time to handle your assignment? Are you scared that your paper will not make the grade? Do you have responsibilities that may hinder you from turning in your assignment on time? Are you tired and can barely handle your assignment? Are your grades inconsistent?
Whichever your reason is, it is valid! You can get professional academic help from our service at affordable rates. We have a team of professional academic writers who can handle all your assignments.
Plagiarism free papers
Timely delivery
Any deadline
Skilled, Experienced Native English Writers
Subject-relevant academic writer
Adherence to paper instructions
Ability to tackle bulk assignments
Reasonable prices
24/7 Customer Support
Get superb grades consistently
Online Academic Help With Different Subjects
Literature
Students barely have time to read. We got you! Have your literature essay or book review written without having the hassle of reading the book. You can get your literature paper custom-written for you by our literature specialists.
Finance
Do you struggle with finance? No need to torture yourself if finance is not your cup of tea. You can order your finance paper from our academic writing service and get 100% original work from competent finance experts.
Computer science
Computer science is a tough subject. Fortunately, our computer science experts are up to the match. No need to stress and have sleepless nights. Our academic writers will tackle all your computer science assignments and deliver them on time. Let us handle all your python, java, ruby, JavaScript, php , C+ assignments!
Psychology
While psychology may be an interesting subject, you may lack sufficient time to handle your assignments. Don't despair; by using our academic writing service, you can be assured of perfect grades. Moreover, your grades will be consistent.
Engineering
Engineering is quite a demanding subject. Students face a lot of pressure and barely have enough time to do what they love to do. Our academic writing service got you covered! Our engineering specialists follow the paper instructions and ensure timely delivery of the paper.
Nursing
In the nursing course, you may have difficulties with literature reviews, annotated bibliographies, critical essays, and other assignments. Our nursing assignment writers will offer you professional nursing paper help at low prices.
Sociology
Truth be told, sociology papers can be quite exhausting. Our academic writing service relieves you of fatigue, pressure, and stress. You can relax and have peace of mind as our academic writers handle your sociology assignment.
Business
We take pride in having some of the best business writers in the industry. Our business writers have a lot of experience in the field. They are reliable, and you can be assured of a high-grade paper. They are able to handle business papers of any subject, length, deadline, and difficulty!
Statistics
We boast of having some of the most experienced statistics experts in the industry. Our statistics experts have diverse skills, expertise, and knowledge to handle any kind of assignment. They have access to all kinds of software to get your assignment done.
Law
Writing a law essay may prove to be an insurmountable obstacle, especially when you need to know the peculiarities of the legislative framework. Take advantage of our top-notch law specialists and get superb grades and 100% satisfaction.
What discipline/subjects do you deal in?
We have highlighted some of the most popular subjects we handle above. Those are just a tip of the iceberg. We deal in all academic disciplines since our writers are as diverse. They have been drawn from across all disciplines, and orders are assigned to those writers believed to be the best in the field. In a nutshell, there is no task we cannot handle; all you need to do is place your order with us. As long as your instructions are clear, just trust we shall deliver irrespective of the discipline.
Are your writers competent enough to handle my paper?
Our essay writers are graduates with bachelor's, masters, Ph.D., and doctorate degrees in various subjects. The minimum requirement to be an essay writer with our essay writing service is to have a college degree. All our academic writers have a minimum of two years of academic writing. We have a stringent recruitment process to ensure that we get only the most competent essay writers in the industry. We also ensure that the writers are handsomely compensated for their value. The majority of our writers are native English speakers. As such, the fluency of language and grammar is impeccable.
What if I don't like the paper?
There is a very low likelihood that you won't like the paper.
Reasons being:
When assigning your order, we match the paper's discipline with the writer's field/specialization. Since all our writers are graduates, we match the paper's subject with the field the writer studied. For instance, if it's a nursing paper, only a nursing graduate and writer will handle it. Furthermore, all our writers have academic writing experience and top-notch research skills.
We have a quality assurance that reviews the paper before it gets to you. As such, we ensure that you get a paper that meets the required standard and will most definitely make the grade.
In the event that you don't like your paper:
The writer will revise the paper up to your pleasing. You have unlimited revisions. You simply need to highlight what specifically you don't like about the paper, and the writer will make the amendments. The paper will be revised until you are satisfied. Revisions are free of charge
We will have a different writer write the paper from scratch.
Last resort, if the above does not work, we will refund your money.
Will the professor find out I didn't write the paper myself?
Not at all. All papers are written from scratch. There is no way your tutor or instructor will realize that you did not write the paper yourself. In fact, we recommend using our assignment help services for consistent results.
What if the paper is plagiarized?
We check all papers for plagiarism before we submit them. We use powerful plagiarism checking software such as SafeAssign, LopesWrite, and Turnitin. We also upload the plagiarism report so that you can review it. We understand that plagiarism is academic suicide. We would not take the risk of submitting plagiarized work and jeopardize your academic journey. Furthermore, we do not sell or use prewritten papers, and each paper is written from scratch.
When will I get my paper?
You determine when you get the paper by setting the deadline when placing the order. All papers are delivered within the deadline. We are well aware that we operate in a time-sensitive industry. As such, we have laid out strategies to ensure that the client receives the paper on time and they never miss the deadline. We understand that papers that are submitted late have some points deducted. We do not want you to miss any points due to late submission. We work on beating deadlines by huge margins in order to ensure that you have ample time to review the paper before you submit it.
Will anyone find out that I used your services?
We have a privacy and confidentiality policy that guides our work. We NEVER share any customer information with third parties. Noone will ever know that you used our assignment help services. It's only between you and us. We are bound by our policies to protect the customer's identity and information. All your information, such as your names, phone number, email, order information, and so on, are protected. We have robust security systems that ensure that your data is protected. Hacking our systems is close to impossible, and it has never happened.
How our Assignment  Help Service Works
You fill all the paper instructions in the order form. Make sure you include all the helpful materials so that our academic writers can deliver the perfect paper. It will also help to eliminate unnecessary revisions.
2.      Pay for the order
Proceed to pay for the paper so that it can be assigned to one of our expert academic writers. The paper subject is matched with the writer's area of specialization.
3.      Track the progress
You communicate with the writer and know about the progress of the paper. The client can ask the writer for drafts of the paper. The client can upload extra material and include additional instructions from the lecturer. Receive a paper.
4.      Download the paper
The paper is sent to your email and uploaded to your personal account. You also get a plagiarism report attached to your paper.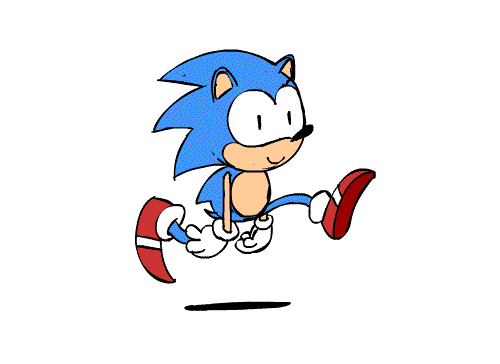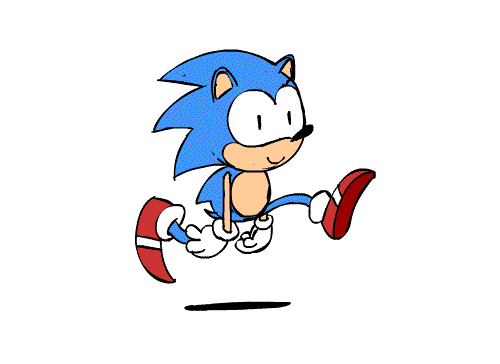 PLACE THIS ORDER OR A SIMILAR ORDER WITH US TODAY AND GET A PERFECT SCORE!!!
---