NICE Standards
NICE Compliance Standards Review
NICE has developed a set of guidelines and standards to help minimize the risk of VTE and ensure healthcare protocols are in place to educate patients about the risks of VTE. The purpose of this literature review is to examine a tool to access a Hospital Trust compliance with the National Institute of Clinical Excellence (NICE) published standards on Venous thromboembolism (VTE) prevention. The tool will have the capability to monitor, report, and disseminate relevant information.
National Institute for Clinical Excellence
The National Institute for Health and Clinical Excellence, or NICE, is an institution whose goals including providing clinical quality guidelines and standards to help manage a nationwide database. The purpose of this database includes help improve total healthcare at multiple levels, including at the cardiovascular, vascular, mental, neurological at other levels of health (NICE, 2011). The goals of NICE include prevention of disease, treating disease, and monitoring ongoing care and remission.
NICE works to provide recommendations for multiple levels of care including: (1) new and emerging treatments, various procedures, and protocols for various medications; (2) provides information and guidance to organizations and facilities regarding caring and treating patients that have specific conditions including VTE; (3) making recommendations to the NHS regarding how public, private and other entities can improve overall healthcare; (4) how healthcare costs can be reduced; (5) how health services can be maintained; (6) how health services can be improved (NICE, 2011).
NICE Compliance
Compliance is a critical issue at all levels of care. NICE is working to establish compliance measures to ensure that all patients receive an adequate measure of care to help prevent illness and injury before, during, and post-treatment. This is essential to ensure the best quality care not just for patients, but also for the community. This will provide the most cost effective care, providing better opportunities for funding now, and into the future. It will allow professionals to see more patients, and allow them more opportunities to find funding for VTE and other areas of research in the future. Part of NICE compliance requires that patients and health providers research oral and written instructions. During discharge patients will receive follow up care and education regarding their treatment. This is critical to helping patients understand the type of illness or injury they have, and what they can do to help prevent relapse or post-operative complications, including death, in the case of VTE. Education is a key element to survival. Patients with risk factors are particularly in need of appropriate education so they can detect early warning signs of potential VTE complications
History
Each year thousands of people suffer from illness, injury and even death because of DVT and PE related deaths. Many people are also at risk for VTE. According to the House of Commons Health Committee, as published in a 2010 report by NICE, every year more than 25,000 people living in the UK die from venous thromboembolism (NICE, 2010, p. 4). This includes acute care patients and long-term surgical patients. This number is as high as the number of patients dying from serious illnesses including road traffic accidents and breast cancer patients (NICE, 2010). Because of this it is important to evaluate effective guidelines and establish a tool for minimizing the risk of VTE in patients admitted and at risk, and minimizes the risk for VTE post-discharge.
Oftentimes patients come in for medical care or planned surgeries, which should improve their lives, but several weeks following surgery they experience a life-threatening VTE. There are many factors that can lead to a pulmonary embolism or DVT, or other life-threatening condition.
The best chance for reducing their risk is to establish guidelines prior to admission and during admission, as well as regularly during a hospital stay to help balance the risk associated with limited mobility and bleeding, to help prevent VTE (NICE, 2010). For some time now physicians and surgeons have been aware of the dangers associated with VTE, as it has been a topic well noted for the last 40 years; many professionals have used physical tools including compression stockings and other devices, as well as pharmaceutical measures to help reduce the risk of VTE (NICE, 2010).
However, there is consistent evidence that there is still considerable risk and it is impossible to "adequately capture the tradeoff between risk and benefit, when there are infrequent clinical events or when manifestations of PE and DVT are delayed" (NICE, 2010, p.5). For this reason, it is critical to ascertain the potential benefit of a national tool that will help better regulate patient assessment and care, as well as risk, whether from mobility limitations and bleeding, to help preserve life and limit the risk of VTE or other adverse event. Clinical experience suggests VTE prophylaxis is "an ideal subject for an evidence-based guideline" (NICE, 2010).
Further evidence suggest that "mechanical methods have been proven to be effective for surgical patients" without adding additional risks, such as bleeding (NICE, 2010, p. 6). These methods are the best for lower-risk patients. These patients are not necessarily a benefit to all patients, including stroke patients (NICE, 2010). Pharmacological methods are better for patients with a higher risk for VTE, including surgical patients that require more than mechanical methods alone (NICE, 2010). Some patients may require additional medications including antiplatelet medication, aspirin, and other measures, in the short- and long-term (NICE, 2010, p. 6). Still others will require all of the above measures and early moblisation following surgery. Because it is such a complicated process, there is a high measure of evidence suggesting it is critical to assess all patients prior to admission, during admission, and following discharge. These measures are absolutely essential to help minimize patient risk. Not only is this essential, but follow up is essential to ascertain just how effective the tool is that health professionals are using to assess the results of the patient outcome before, during, and after the procedure.
Scope
NICE does not cover children under 18, outpatients, individuals that are in urgent or acute care that do not receive inpatient care, elderly patients that receive residential care or who are in residential care treatment programs, or individuals that are admitted to a hospital program because they are signs and symptoms of DVT or PE (NICE, 2011). It covers only adults that are ages 18 and over who receive admittance to the hospital as inpatients per the clinical guidelines outlined by CG92 issued January 2010. (NICE, 2010). It provides guidance to individuals who may be at risk for DVT while they are staying in the hospital in the NHS in England and in Wales (NICE, 2010). NICE guidance is available to Hospitals, patients, and local communities. The purpose of these programmes is to ensure that the best quality health care systems are put into practice to provide cost effective and efficient programmes for everyone. Why? There is evidence that such practices will limit risk, producing the best outcomes for patients, while improving the health services available to the community.
This will provide more funding for other health care products and services, allowing healthcare reform. It ensures that the people within the community will have equal healthcare access, while allowing researchers to continue to develop new and more effective treatments (NICE, 2011). Tools like those established for VTE will "empower patients to be accountable for their care, knowing they will be cared for in a consistent, evidence-based approach" which in turn helps boost self-esteem and confidence, not just for patients, but also for their caregivers, and the doctors doing research and making decisions behind the scenes (NICE, 2011).
Patients through proper risk assessment and a fast recovery begin learning how they can care for their own health in the long-term, and this sets an example for other members of their community and family. Health care officials stop making decisions on their own, and make evidence-based decisions; clinical professionals can meet standards by basing their choices on standards that are set by regulatory bodies that use guidance developed by NICE. This allows for better judgment, judgment that is made with confidence and careful consideration (NICE, 2011). Premiums are reduced because risk management is doing a more effective job (NICE, 2011). Local governments can "fulfill its remit to promote the economic and social well-being of its communities" (NICE, 2011).
Studies based on surveys in June of 2009 suggest patient, caregiving and voluntary organisations are actively "promoting and supporting the implementation of NICE guidance" and activities supporting NICE include "awareness raising campaigns and promotional activities" as well as direct support and training for healthcare organisations and professionals (NICE, 2011).
The scope of assessment of patients for VTE should including assessment of mobility and risk for thrombosis (DH, 2010). Additionally, risk factors should include assessment based on a national tool that accounts for the risk for thromboprophylaxis, which may pose additional risk; next the patient related factors against bleeding risk, which may "preclude pharmacological intervention" (DH, 2010). Risk assessment will include review for the following risk factors, as cited and printed by the Department of Health (2010) risk factors for VTE assessment checklist: (1) cancer or cancer treatment; (2) age of 60 or higher; (3) dehydration; (4) known thrombophilia's; (5) obesity; (6) personal history or first degree relative with a history of VTE; (7) use of hormones; (8) varicose veins with phlebitis; (9) pregnancy or recent pregnancy (DH, 2010). All of these risk factors pose an additional risk for thrombosis. Complications that may additionally increase the risk for thrombosis may include a recent hip fracture or knee replacement or surgery which may increase immobility (DH, 2010). Factors that may impose an increased bleeding risk may include acquired bleeding disorders, use of certain medications including anticoagulants, acute stroke, thrombocytopenia, uncontrolled hypertension, inherited bleeding disorders including haemophilia, lumbar puncture during a recent epidural or spinal anesthesia, or other procedures that increase the risk of high bleeding (DH, 2010). These factors when combined dramatically increase the risk for VTE.
VTE Prevention and Implementation
Prevention is key to survival. The purpose of NICE is essentially, risk management, which falls in the category of prevention. Education and assessment are essential to risk management. The first step in this process is providing guidelines to healthcare professionals so they can implement NICE guidelines. These guidelines outline the steps and procedures that healthcare organisations should follow to ensure that patients are appropriately monitored for complications and risks prior to admission, during their stay, following surgery, and after discharge. A patient's risk for VTE may change at any point during each of these phases. Prevention also occurs with the patient. During a patient's stay, and after their discharge, it is important that they receive essential education that teaches them what their condition is, and what they can do to help prevent post-op VTE. This may include mobility training as soon as possible following surgery. It may also include instruction on the use of mechanical devices like stockings.
Implementation should include uniform training and protocols followed by all professional personnel. It may include training among healthcare centers and community agencies. It may even include training and education among family members. NICE has developed seven quality VTE prevention standards to help prevent venous thrombosis. These standards, published by the NICE (2011) institute, paraphrased and printed on their guidelines list, are as follows:
(1) Ensure that every patient, following admission to a Hospital or medical inpatient facility, receive a full assessment of potential bleeding and VTE risk using the proper risk assessment criteria as per the national tool. This includes a checklist that health assessors can use to assess bleeding risk, including recent acute events or medications that may increase bleeding risk.
(2) All patients be provided with appropriate written educational material that describes prevention of VTE when admitted to the Hospital and that this is part of the routine process of admitting all patients. Patients should understand these materials, or a translator should be available in the event the patient does not understand the material provided to them.
(3) All patients admitted are provided with appropriate VTE preventive materials, which may include anti-embolism stockings, which are appropriately fitted and reviewed according to standards and guidance established by the NICE guidelines. The patient must be measured for these stockings, and understand how to use them, including when the patient is discharged, as non-compliance with the use of these stockings following discharge may result in VTE post-discharge. This is another area where education is critical to the success or failure of VTE and NICE guidelines and protocols.
(4) All patients, within 24 hours of admission to a facility, are assessed again to ensure risks are accounted for with regard to VTE and bleeding. This will include an extensive consultation and work up with the patient or the patient's family members.
(5) Patients considered at high risk for VTE are provided or considered for VTE preventive treatment according to the guidelines provided by the NICE protocols. This may include the use of anticoagulants, aspirin, mechanical devices or other measures as deemed appropriate. Patients may be required to be mobile to help prevent the risk of VTE, before or after surgical intervention.
(6) All patients before they are released and discharged are provided appropriate written and oral instruction regarding proper risk management and VTE prevention. This may include requiring the patient to be mobile, and asking other members or health professionals to assist the patient in these measures.
(7) All patients are provided follow up care post-discharge that adheres to the guidelines provided by the NICE institute.
This information is provided in full accordance with the standards published by the NICE quality care guidelines (2011). These guidelines may be altered to suit the individual's needs of a particular unit or hospital, as long as the core or essential seven functions are not altered significantly.
Patient Education
Patient education should have several core components. Among these should include the following key components: (1) include information regarding the importance of VTE preventive care, and the side effects of such prophylactic care (including pharmacological side-effects); (2) correct use of prophylactic care, including use of stockings, or other compression devices; (3) information regarding other interventions, including hydration; (4) instruction on appropriate exercises to reduce the risks of VTE; (5) education regarding the risks associated with VTE; (6) signs and symptoms of DVT and PE; (7) correct duration for VTE treatment while at home; (8) signs and symptoms of adverse events that may be related to inappropriate use of prophylaxis care while at home; (9) when to call a doctor following discharge; (10) information about when to seek medical care, or when to call for an emergency, signs and symptoms accordingly (NICE, 2010, p. 46).
Other NICE Guidance
There is specific NICE guidance available for specific procedures. This depends on the population and condition addressed. For example, NICE has offered the following other guidance related to VTE treatment:
(1) Provide pharmacological VTE prophylaxis for all patients with a high risk of VTE; choices may include: * fondaparinux sodium; *low molecular weight heparin (enoxaparin, tinzaparin, daltaparin); * unfractionated heparin for patients that have renal failure
(2) Begin pharmacological VTE prophylaxis immediately following risk assessment, once completed.
(3) Continue such treatment until the patient is no longer at an increased risk for VTE.
(NICE guidelines, 2010: January 1).
Each patient requires independent assessment and continuing assessment during treatment and following discharge to ensure they continue to remain at reduced risk or free from increased risk for VTE. Education is as mentioned, of utmost importance for patients at various levels of treatment; depending on their condition prior to assessment, at admission, during the course of treatment, and post discharge. The literature review emphasizes the need for protocols emphasizing involvement at all levels of care, inclusive of pre-admission, admission, post-surgery, at discharge and following discharge. Information is provided at the patient level, medical/professional level, caregiver level, and community level to ensure protocols address all levels of need.
References:
Department of Health (DH). (2010 March). "Venous Thromboembolism (VTE) Risk
Assessment." Department of Health. Retrieved July 23, 2011: Publications PolicyAndGuidance
NHS Evidence. (2011). NHS Evidence: Evidence in Health and Social Care. NHS Evidence,
Retrieved July 23, 2011: http://www.evidence.nhs.uk/
NICE. (2011). "About NICE." National Institute for Health and Clinical Excellence. Retrieved July 23, 2011: http://www.nice.org.uk/aboutnice/
NICE. (2010 Jan). NICE Issues Guidance on Reducing the Risk of VTE for Adults Admitted
To Hospital as Inpatients. NICE, Retrieved July 23, 2011: http://www.nelm.nhs.uk/en/NeLM-Area/Evidence/Guidelines/NICE-issues-guidance-on-reducing-the-risk-of-VTE-for-adults-admitted-to-hospital-as-inpatients/
NICE. (2011). "Published Clinical Guidelines. National Institute for Health and Clinical
Excellence." Retrieved July 23, 2011: http://www.nice.org.uk/guidance/index.jsp?action=byType&type=2&status=3
NICE. (2011). "VTE Prevention Quality Standard." National Institutes of Health and Clinical
Excellence. Retrieved July 23, 2011: http://www.nice.org.uk/guidance/qualitystandards/vteprevention/vtequalitystandard.jsp:
NICE. (2010 June). "VTE: Reducing the Risk of Venous Thromboembolism In Patients
Admitted To The Hospital." National Clinical Guidelines Centre. Retrieved July 23, 2011: http://www.nice.org.uk/nicemedia/live/12695/47920/47920.pdf
---
Are you busy and do not have time to handle your assignment? Are you scared that your paper will not make the grade? Do you have responsibilities that may hinder you from turning in your assignment on time? Are you tired and can barely handle your assignment? Are your grades inconsistent?
Whichever your reason is, it is valid! You can get professional academic help from our service at affordable rates. We have a team of professional academic writers who can handle all your assignments.
Plagiarism free papers
Timely delivery
Any deadline
Skilled, Experienced Native English Writers
Subject-relevant academic writer
Adherence to paper instructions
Ability to tackle bulk assignments
Reasonable prices
24/7 Customer Support
Get superb grades consistently
Online Academic Help With Different Subjects
Literature
Students barely have time to read. We got you! Have your literature essay or book review written without having the hassle of reading the book. You can get your literature paper custom-written for you by our literature specialists.
Finance
Do you struggle with finance? No need to torture yourself if finance is not your cup of tea. You can order your finance paper from our academic writing service and get 100% original work from competent finance experts.
Computer science
Computer science is a tough subject. Fortunately, our computer science experts are up to the match. No need to stress and have sleepless nights. Our academic writers will tackle all your computer science assignments and deliver them on time. Let us handle all your python, java, ruby, JavaScript, php , C+ assignments!
Psychology
While psychology may be an interesting subject, you may lack sufficient time to handle your assignments. Don't despair; by using our academic writing service, you can be assured of perfect grades. Moreover, your grades will be consistent.
Engineering
Engineering is quite a demanding subject. Students face a lot of pressure and barely have enough time to do what they love to do. Our academic writing service got you covered! Our engineering specialists follow the paper instructions and ensure timely delivery of the paper.
Nursing
In the nursing course, you may have difficulties with literature reviews, annotated bibliographies, critical essays, and other assignments. Our nursing assignment writers will offer you professional nursing paper help at low prices.
Sociology
Truth be told, sociology papers can be quite exhausting. Our academic writing service relieves you of fatigue, pressure, and stress. You can relax and have peace of mind as our academic writers handle your sociology assignment.
Business
We take pride in having some of the best business writers in the industry. Our business writers have a lot of experience in the field. They are reliable, and you can be assured of a high-grade paper. They are able to handle business papers of any subject, length, deadline, and difficulty!
Statistics
We boast of having some of the most experienced statistics experts in the industry. Our statistics experts have diverse skills, expertise, and knowledge to handle any kind of assignment. They have access to all kinds of software to get your assignment done.
Law
Writing a law essay may prove to be an insurmountable obstacle, especially when you need to know the peculiarities of the legislative framework. Take advantage of our top-notch law specialists and get superb grades and 100% satisfaction.
What discipline/subjects do you deal in?
We have highlighted some of the most popular subjects we handle above. Those are just a tip of the iceberg. We deal in all academic disciplines since our writers are as diverse. They have been drawn from across all disciplines, and orders are assigned to those writers believed to be the best in the field. In a nutshell, there is no task we cannot handle; all you need to do is place your order with us. As long as your instructions are clear, just trust we shall deliver irrespective of the discipline.
Are your writers competent enough to handle my paper?
Our essay writers are graduates with bachelor's, masters, Ph.D., and doctorate degrees in various subjects. The minimum requirement to be an essay writer with our essay writing service is to have a college degree. All our academic writers have a minimum of two years of academic writing. We have a stringent recruitment process to ensure that we get only the most competent essay writers in the industry. We also ensure that the writers are handsomely compensated for their value. The majority of our writers are native English speakers. As such, the fluency of language and grammar is impeccable.
What if I don't like the paper?
There is a very low likelihood that you won't like the paper.
Reasons being:
When assigning your order, we match the paper's discipline with the writer's field/specialization. Since all our writers are graduates, we match the paper's subject with the field the writer studied. For instance, if it's a nursing paper, only a nursing graduate and writer will handle it. Furthermore, all our writers have academic writing experience and top-notch research skills.
We have a quality assurance that reviews the paper before it gets to you. As such, we ensure that you get a paper that meets the required standard and will most definitely make the grade.
In the event that you don't like your paper:
The writer will revise the paper up to your pleasing. You have unlimited revisions. You simply need to highlight what specifically you don't like about the paper, and the writer will make the amendments. The paper will be revised until you are satisfied. Revisions are free of charge
We will have a different writer write the paper from scratch.
Last resort, if the above does not work, we will refund your money.
Will the professor find out I didn't write the paper myself?
Not at all. All papers are written from scratch. There is no way your tutor or instructor will realize that you did not write the paper yourself. In fact, we recommend using our assignment help services for consistent results.
What if the paper is plagiarized?
We check all papers for plagiarism before we submit them. We use powerful plagiarism checking software such as SafeAssign, LopesWrite, and Turnitin. We also upload the plagiarism report so that you can review it. We understand that plagiarism is academic suicide. We would not take the risk of submitting plagiarized work and jeopardize your academic journey. Furthermore, we do not sell or use prewritten papers, and each paper is written from scratch.
When will I get my paper?
You determine when you get the paper by setting the deadline when placing the order. All papers are delivered within the deadline. We are well aware that we operate in a time-sensitive industry. As such, we have laid out strategies to ensure that the client receives the paper on time and they never miss the deadline. We understand that papers that are submitted late have some points deducted. We do not want you to miss any points due to late submission. We work on beating deadlines by huge margins in order to ensure that you have ample time to review the paper before you submit it.
Will anyone find out that I used your services?
We have a privacy and confidentiality policy that guides our work. We NEVER share any customer information with third parties. Noone will ever know that you used our assignment help services. It's only between you and us. We are bound by our policies to protect the customer's identity and information. All your information, such as your names, phone number, email, order information, and so on, are protected. We have robust security systems that ensure that your data is protected. Hacking our systems is close to impossible, and it has never happened.
How our Assignment  Help Service Works
You fill all the paper instructions in the order form. Make sure you include all the helpful materials so that our academic writers can deliver the perfect paper. It will also help to eliminate unnecessary revisions.
2.      Pay for the order
Proceed to pay for the paper so that it can be assigned to one of our expert academic writers. The paper subject is matched with the writer's area of specialization.
3.      Track the progress
You communicate with the writer and know about the progress of the paper. The client can ask the writer for drafts of the paper. The client can upload extra material and include additional instructions from the lecturer. Receive a paper.
4.      Download the paper
The paper is sent to your email and uploaded to your personal account. You also get a plagiarism report attached to your paper.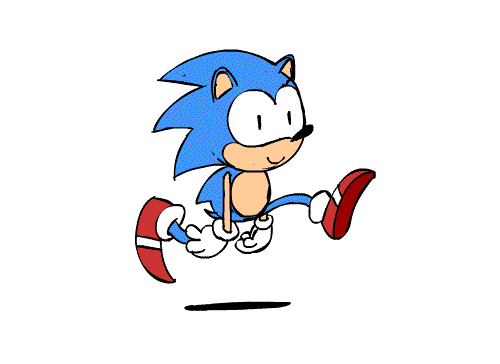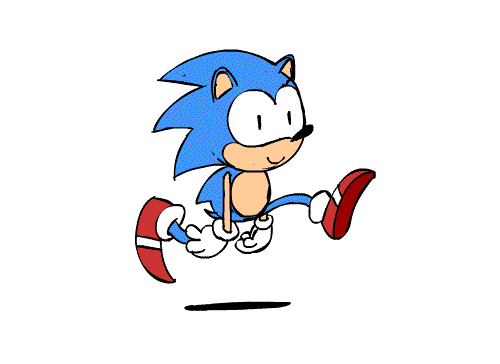 PLACE THIS ORDER OR A SIMILAR ORDER WITH US TODAY AND GET A PERFECT SCORE!!!
---