Nursing Profession: Nursing Education
Quality initiatives, magnet status, and patient safety require that nurses practice on the basis of professionalism at all times. Owing to the rapid changes in practice and knowledge facing the profession, the specialty of school nursing has embarked on efforts to articulate its value in the educational arena. The specialty and the profession are maturing, and nurses are beginning to make their scopes of practice, and roles more clear. Changes in demand and expectations have, however, spurred a shortage of qualified nurse educators, which is threatening to destabilize the quality of care. The nurse educator role requires that an individual undergoes preparation (specialized), and be actively involved in the implementation of strategies "that will serve to retain a qualified nurse educator workforce" (NLN, 2002). However, the looming crisis is impacting on this course of action; the gap between work hours and resources is widening, impacting negatively on job satisfaction, and pushing nurse educators to reexamine their values in search of meaning and balance in the work setting. The only sure way for one to maintain professionalism, and ensure that their practice remains in harmony with their value system is to have a personal philosophy.
The Background and Significance of Nursing Education
The nurse educator role mandates one to integrate professional education and the liberal arts in the advancement of nursing education as well as in the conduction of pedagogical research (McAllister, 2012). The National League for Nursing (NLN) asserts that "nurse educators are the key resource in preparing a nursing workforce that will provide quality care to meet" the population's healthcare needs (n.pag). Nurse educators essentially practice in clinical and academic backdrops, and ought to display competence and professionalism in their core areas of responsibility, which are; i) the professional development of nurses; ii) the graduate preparation of nurses for the roles of scholar, leader, advanced generalist, and advanced practitioner; and iii) the preparation of baccalaureate generalists for the provision of direct and indirect care, and the coordination of that care (Robinson, Jagim & Ray, 2004).
Nursing Education and the Meta-Paradigms of the Profession
Every discipline has meta-paradigm concepts, representing its global perspective, and acting as "an encapsulating unit, or framework, within which the more restricted structures develop" (Masters, 2014, p. 48). The nursing profession is governed by four central concepts; nursing, heath, environment, and person.
Nursing: Nursing can be defined as an intellectual disciple, humanistic science, and art of informed caring (Masters, 2014). Informed caring, to this end, forms the basis of nursing, and is represented as a nurturing way of interacting with people toward whom one is professionally committed. In this context, nursing exists as a discipline that assists persons to achieve quality of life, well-being, and health by directing its integrated and diverse elements in a person-centered way (Masters, 2014; Robinson, Jagim & Ray, 2004).
Health: McAllister (2012) points out that the term 'health' derives its basis from the word 'whole', and that it represents a person's multidimensional nature. In this regard, the different dimensions of person interconnect harmoniously to give rise to well-being and health (McAllister, 2012). These dimensions are further influenced by the culture and society within which an individual lives, which then implies that an individual's health is dependent upon a number of internal as well as external features. Persons influence their well-being and health through their life choices. However, everyone has a right to take part in decisions that, in one way or another, have an effect/impact on their health and well-being, as well as quality of life – including in decision-prevention and the promotion of healthy living.
Environment: environment collectively covers all local and global features that influence health-related behaviors and overall well-being (Masters, 2014). This concept of environment provides nurses with the framework for understanding the effect of external components on the well-being of persons. The nurse's role is to facilitate the creation of a health-friendly environment. However, in order to do this, they must first understand how features such as resources, beliefs and values, and individual and family relationships influence a person's physical living space. This calls for the development of inter-professional collaboration with persons, with the aim of optimizing the management of each individual's needs in a cost-effective manner.
Person: refers to the client, who could be an individual, a family, a community, a population, or a system. The concept of person covers the bio-physical, psychological, social, cultural, and spiritual dimensions brought into an interaction by a person. To this end, person is at the center of care, and is the nurse's key to understanding the effects of the various health-influencing factors, and subsequently, to providing coordinated and compassionate care (Masters, 2014).
The Nurse Educator's Conceptual Framework
At the Baccalaureate Level: the health interaction, nested in the concept of informed caring and ethical practice, is the professional relationship between the nurse and the person (Redman, Lenburg & Walker, 1999). Its goal is to support the movement of the person towards optimum well-being. The nurse, therefore, interacts with the person as a collaborative leader in four roles; the professional role, the inter-professional collaborator role, the provider of direct and indirect care, and the care coordinator role (Redman et al., 1999).
The health interaction is defined by an ethical framework that appreciates diversity and incorporates the law, professional ethics, advocacy, and moral concepts. The nurse implements a facilitative process of leadership to assist the person in the management and prevention of disease, health restoration, and in the promotion of healthy living behaviors (Redman, Lenburg & Walker, 1999; McAllister, 2012). This leadership is demonstrated by a willingness to identify and address complex problems in a person-centered and ethical manner (Masters, 2014). The nurse's knowledge is derived from aesthetic, personal, and empirical ways of knowing, and is built on a strong professional service, clinical competency, and liberal arts foundation (Redman et al., 1999).
At the Graduate Level: the nurse uses the baccalaureate foundation to instill conceptualization skills and higher-level thinking, with the aim of getting the person to implement systems change (Redman, Lenburg & Walker, 1999). Nurses at the Masters level are prepared to design person-centered care approaches and implement change through inter-professional collaboration and research evidence (Redman et al., 1999). They use scientific knowledge to optimize health, while taking into account the complex dimensions of information management, organizational structure, finance, and policy (Redman et al., 1999).
Transformational leadership is the professional relationship between the nurse and the person, as the two interact in four advanced professional roles; the role of contributor to the profession; the role of inter-professional collaborator; the role of coordinator, manager and designer of systems; and the provider of direct and indirect complex care (Redman, Lenburg & Walker, 1999). In their transformational leadership role, the nurse advocates for, implements and evaluates change towards promoting an environment that challenges, and at the same time supports the person in transforming their visions into reality (Redman, 1999). To this end, the nurse values each person's contribution to the delivery of care and exemplifies behaviors that lead to quality improvement, while establishing a climate of open communication to facilitate advocacy (Redman, 1999).
The Problem
Concern has been raised "about the number of faculty available to teach in our nursing programs, and the extent to which those individuals have been adequately prepared for the role" (NLM, 2002). Currently, the number of nursing programs is approximately 3,500, with around 2,500 nursing schools, and a population of approximately 500,000 students (Resop Reilly, Fargen & Walker-Daniels, 2011). With the projected nurses' shortfall and the increasing healthcare needs of the diverse, aging Baby Boomer generation, schools will be forced to increase their enrollment by up to one-third of the current student population (Resop Reilly, Fargen & Walker-Daniels, 2011). This could see the student population in nursing courses hit 700,000 over the next half-decade.
Using a 10:1 (student to faculty member) ratio, the number of fully engaged members of the faculty required would be 70,000. Empirical figures suggest that we currently have around 70% of this number, at roughly 48,670 nurse educators (Siela, Twibell & Keller, 2009). Worryingly, the supply of qualified nurse educators is shrinking significantly for three major reasons; a significant number of retiring members of faculty, most of whom were qualified educators; fewer opportunities with regard to the number of graduate programs offering nursing education specialties; and declining graduate program enrolments (Siela, Twibell & Keller, 2009; Resop Reilly, Fargen & Walker-Daniels, 2011).
The number of faculty-role enrolments in master's programs, for instance, fell from 3,026 (9.9% of total enrolment in nursing education) to 1,229 (4%) between 1993 and 1999; while that of graduates in nursing education dropped from 755 (9.5% of those graduating) to 247 or 2.5% (NLM, 2002).
The number of doctoral-prepared nurse educators has also not been at par with program demands. In 1993, a total of 2,751 students enrolled in the 54 doctoral programs in nursing, and 381 graduated from the same (NLM, 2002). In 1999, the number of doctoral programs was 72; the enrolment rose to 3,359 but the number of those graduating fell slightly to 375 (NLM, 2002). The implication is that besides having minimal chances of developing inter-professional collaboration with person, the 'few' available nurse educators have to serve larger student populations, and work longer hours, all of which translate to falling job satisfaction levels.
Questions Arising
The stated problem led me to develop a set of questions;
Wouldn't it be better to just stop preparing advanced practice nurses or clinical specialists in masters programs?
Do nurse educators really have to be competent clinicians?
Why can't the research requirements governing academic tenure, promotion, and even appointment be abolished to give room for more educators?
In the light of this crisis, wouldn't it be appropriate to reduce the significance placed on the development of a scientific basis for the practice?
I approached one of my professors in a bid to find answers to the four questions above. The responses he gave have been summarized in the next subsections. To further give substance to his responses, I also conducted additional research on the subject matter.
It would not be appropriate to stop preparing advanced practice nurses or clinical specialists in masters programs. As a matter of fact, the relevance of availing opportunities for further professional development cannot be overstated. This response is supported in numerous other quarters, in which case many are of the opinion that we could increase opportunities for them "to pursue preparation as educators," given that most master's and doctoral graduates take up education roles in service and academic settings, upon graduation (NLM, 2002).
It is paramount that nurse educators be competent clinicians. We definitely cannot change that; but we can change the degree of significance we place on either role, so that more attention is given to the teaching aspect. Nurse educators ought to have knowledge about person evaluation, learning, and teaching. Furthermore, those practicing in academic settings ought to have skill and knowledge on how to be an effective faculty member, how to assess program outcomes, and how to develop curricula, among other things (NLM, 2002).
It would be disastrous to abolish the standard research requirements for admission or promotion; we cannot afford to compromise the quality of our education system. All we can do in this regard is stop assuming; i) that anyone holding a particular credential is qualified to teach; and ii) that people learn to be educational leaders through trial-by-fire and on-the-job techniques. The art of teaching is only learnt through planning and deliberate role-preparation (NLM, 2002). To this end, the academic community needs to pay more attention to faculty development, and to the concept of excellence (NLM, 2002).
Reducing the importance placed on the development of scientific bases would not help much given that this is a practice discipline, with a relatively 'young' body of knowledge. As an alternative, we could start giving more attention to the development of the science of nursing education through the use of what NLM refers to as evidence-based teaching and research that informs about how to design curricula programs, and facilitate/evaluate learning (NLM, 2002). Moreover, more support could be given to educators whose specialty happens to be pedagogical because this is the group that contributes more to the dissemination of nursing education information, utilization, and ongoing development (NLM, 2002).
In the question of whether or not the crisis had affected the satisfaction he derived from his job, and perhaps caused him to reevaluate his values; the professor affirmed that every discipline has problems of its own. To this end, the thought that another profession would perhaps meet one's expectations better than nursing did is lacking of basis because after all, what changes is the profession, and not the individual values and beliefs. What one needs to do to ensure that they maintain professionalism, and that their practice remains in harmony with their value system is to have a personal philosophy identifying, clarifying, and prioritizing values.
My Philosophy as a Nurse Educator
The nursing profession is a gift — an opportunity to touch and make a difference in people's lives, in ways they would never have done on their own. Identify, clarify, prioritize, and then act on those things that matter most — career, society, community, church, friends, and family. As a nurse educator, there will be numerous choices; choose wisely, in recognition that the well-being of those things that matter are affected by your choices. Have time for yourself but also for others; because you wouldn't be the person you are without them. Grow both professionally and personally; nurture health in others as much as you do in yourself; always make the effort, speak up, stand up, and make a difference.
Conclusion
Nursing schools have been experiencing faculty shortages for a considerably long period of time. With nursing school enrolments increasing, the need for more nursing faculty is becoming more profound; yet there is a very small pool of qualified professionals to meet the rising demand. Three phenomena have been blamed for the looming crisis, which is threatening to destabilize the quality of care; i) many retiring faculty members; ii) finite graduate programs offering nursing education specialties; and iii) declining graduate program enrolments. This only implies that the 'few' available educators serve larger student populations, and perhaps work longer hours. These impact negatively on job satisfaction and have been put forth as the reasons why most nurse educators are reexamining their values in search of meaning and balance in the work setting. What stands out, however, is that having a personal philosophy is the only sure way for one to maintain professionalism, and ensure that their practice remains in harmony with their value system.
References
Masters, K. (2014). Role Development: In Professional Nursing Practice (3rd ed.). Sudbury, MA: Jones and Bartlett Learning.
McAllister, M.M. (2012). Challenges Facing Nursing education in Australia. Journal of Nursing Education and Practice, 2(1), 20-27.
NLN. (2002). The Voice for Nursing Education. The National League for Nursing. Retrieved 18 June 2014 from http://www.nln.org/aboutnln/PositionSTatements/prepofnursed02.htm
Redman, R.W. & Lenburg, C.B. & Walker, P.H. (1999). Competency Assessment: Methods for Development and Implementation in Nursing Education. The Online Journal of Issues in Nursing, 4(2), Manuscript 3. Retrieved 18 June 2014 from http://www.nursingworld.org/nursingcompetencies
Resop Reilly, J.E., Fargen, J. & Walker-Daniels, K.K. (2011). A Public Health Nursing Shortage: Encouraging Nurses to Go Back to School can Augment this Workforce. AJN, 111(7), 11.
Robinson, K.S., Jagim, M.M. & Ray, C.E. (2004). Nursing Workforce Issues and Trends Affecting Emergency Departments. Top Emerg Med, 26(4), 276-86.
Siela, D., Twibell, K.R. & Keller, V. (2009). The Shortage of Nurses and Nursing Faculty. AACN Advanced Critical Care, 19(1), 66-67.
---
Are you busy and do not have time to handle your assignment? Are you scared that your paper will not make the grade? Do you have responsibilities that may hinder you from turning in your assignment on time? Are you tired and can barely handle your assignment? Are your grades inconsistent?
Whichever your reason is, it is valid! You can get professional academic help from our service at affordable rates. We have a team of professional academic writers who can handle all your assignments.
Plagiarism free papers
Timely delivery
Any deadline
Skilled, Experienced Native English Writers
Subject-relevant academic writer
Adherence to paper instructions
Ability to tackle bulk assignments
Reasonable prices
24/7 Customer Support
Get superb grades consistently
Online Academic Help With Different Subjects
Literature
Students barely have time to read. We got you! Have your literature essay or book review written without having the hassle of reading the book. You can get your literature paper custom-written for you by our literature specialists.
Finance
Do you struggle with finance? No need to torture yourself if finance is not your cup of tea. You can order your finance paper from our academic writing service and get 100% original work from competent finance experts.
Computer science
Computer science is a tough subject. Fortunately, our computer science experts are up to the match. No need to stress and have sleepless nights. Our academic writers will tackle all your computer science assignments and deliver them on time. Let us handle all your python, java, ruby, JavaScript, php , C+ assignments!
Psychology
While psychology may be an interesting subject, you may lack sufficient time to handle your assignments. Don't despair; by using our academic writing service, you can be assured of perfect grades. Moreover, your grades will be consistent.
Engineering
Engineering is quite a demanding subject. Students face a lot of pressure and barely have enough time to do what they love to do. Our academic writing service got you covered! Our engineering specialists follow the paper instructions and ensure timely delivery of the paper.
Nursing
In the nursing course, you may have difficulties with literature reviews, annotated bibliographies, critical essays, and other assignments. Our nursing assignment writers will offer you professional nursing paper help at low prices.
Sociology
Truth be told, sociology papers can be quite exhausting. Our academic writing service relieves you of fatigue, pressure, and stress. You can relax and have peace of mind as our academic writers handle your sociology assignment.
Business
We take pride in having some of the best business writers in the industry. Our business writers have a lot of experience in the field. They are reliable, and you can be assured of a high-grade paper. They are able to handle business papers of any subject, length, deadline, and difficulty!
Statistics
We boast of having some of the most experienced statistics experts in the industry. Our statistics experts have diverse skills, expertise, and knowledge to handle any kind of assignment. They have access to all kinds of software to get your assignment done.
Law
Writing a law essay may prove to be an insurmountable obstacle, especially when you need to know the peculiarities of the legislative framework. Take advantage of our top-notch law specialists and get superb grades and 100% satisfaction.
What discipline/subjects do you deal in?
We have highlighted some of the most popular subjects we handle above. Those are just a tip of the iceberg. We deal in all academic disciplines since our writers are as diverse. They have been drawn from across all disciplines, and orders are assigned to those writers believed to be the best in the field. In a nutshell, there is no task we cannot handle; all you need to do is place your order with us. As long as your instructions are clear, just trust we shall deliver irrespective of the discipline.
Are your writers competent enough to handle my paper?
Our essay writers are graduates with bachelor's, masters, Ph.D., and doctorate degrees in various subjects. The minimum requirement to be an essay writer with our essay writing service is to have a college degree. All our academic writers have a minimum of two years of academic writing. We have a stringent recruitment process to ensure that we get only the most competent essay writers in the industry. We also ensure that the writers are handsomely compensated for their value. The majority of our writers are native English speakers. As such, the fluency of language and grammar is impeccable.
What if I don't like the paper?
There is a very low likelihood that you won't like the paper.
Reasons being:
When assigning your order, we match the paper's discipline with the writer's field/specialization. Since all our writers are graduates, we match the paper's subject with the field the writer studied. For instance, if it's a nursing paper, only a nursing graduate and writer will handle it. Furthermore, all our writers have academic writing experience and top-notch research skills.
We have a quality assurance that reviews the paper before it gets to you. As such, we ensure that you get a paper that meets the required standard and will most definitely make the grade.
In the event that you don't like your paper:
The writer will revise the paper up to your pleasing. You have unlimited revisions. You simply need to highlight what specifically you don't like about the paper, and the writer will make the amendments. The paper will be revised until you are satisfied. Revisions are free of charge
We will have a different writer write the paper from scratch.
Last resort, if the above does not work, we will refund your money.
Will the professor find out I didn't write the paper myself?
Not at all. All papers are written from scratch. There is no way your tutor or instructor will realize that you did not write the paper yourself. In fact, we recommend using our assignment help services for consistent results.
What if the paper is plagiarized?
We check all papers for plagiarism before we submit them. We use powerful plagiarism checking software such as SafeAssign, LopesWrite, and Turnitin. We also upload the plagiarism report so that you can review it. We understand that plagiarism is academic suicide. We would not take the risk of submitting plagiarized work and jeopardize your academic journey. Furthermore, we do not sell or use prewritten papers, and each paper is written from scratch.
When will I get my paper?
You determine when you get the paper by setting the deadline when placing the order. All papers are delivered within the deadline. We are well aware that we operate in a time-sensitive industry. As such, we have laid out strategies to ensure that the client receives the paper on time and they never miss the deadline. We understand that papers that are submitted late have some points deducted. We do not want you to miss any points due to late submission. We work on beating deadlines by huge margins in order to ensure that you have ample time to review the paper before you submit it.
Will anyone find out that I used your services?
We have a privacy and confidentiality policy that guides our work. We NEVER share any customer information with third parties. Noone will ever know that you used our assignment help services. It's only between you and us. We are bound by our policies to protect the customer's identity and information. All your information, such as your names, phone number, email, order information, and so on, are protected. We have robust security systems that ensure that your data is protected. Hacking our systems is close to impossible, and it has never happened.
How our Assignment  Help Service Works
You fill all the paper instructions in the order form. Make sure you include all the helpful materials so that our academic writers can deliver the perfect paper. It will also help to eliminate unnecessary revisions.
2.      Pay for the order
Proceed to pay for the paper so that it can be assigned to one of our expert academic writers. The paper subject is matched with the writer's area of specialization.
3.      Track the progress
You communicate with the writer and know about the progress of the paper. The client can ask the writer for drafts of the paper. The client can upload extra material and include additional instructions from the lecturer. Receive a paper.
4.      Download the paper
The paper is sent to your email and uploaded to your personal account. You also get a plagiarism report attached to your paper.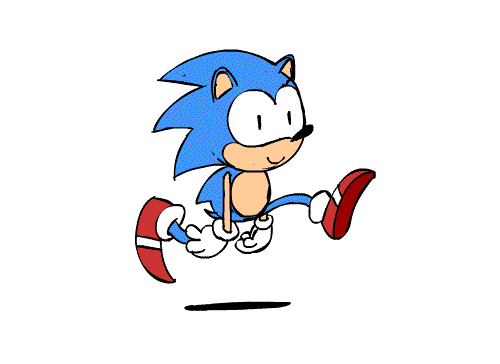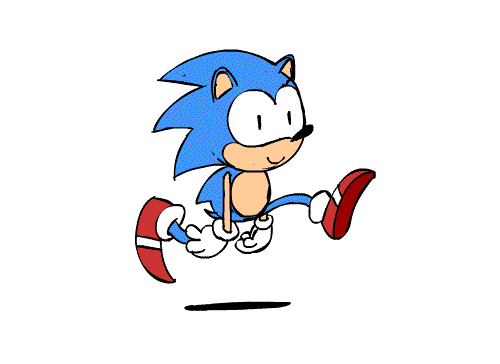 PLACE THIS ORDER OR A SIMILAR ORDER WITH US TODAY AND GET A PERFECT SCORE!!!
---