Obesity in Adolescent Females in Saudi Arabia
This paper examines the causes of obesity among the adolescent girls in Saudi Arabia. It endeavors to unravel the pre-exposing factors and the other related conditions that come along with development of obesity, e.g. High blood pressure, strokes, diabetes type II and coronary artery. In this study 1486 adolescent ladies were randomly sampled and interviewed on what their diets is, whether or not they engage in physical exercises, their family income and the history of obesity in their families. Body Mass Index (BMI) was also taken. All this were to expose possible areas of obesity causes. It came to be established that about 95% of obesity causes is the lifestyle regarding consumption of snack and products that contains more fats and energy (Khalid, 2008). This is also aggravated by the fact that most of these adolescent do not exercise.
Introduction
In the recent past, obesity has become one of the most fast spreading conditions surpassing that of HIV / AIDS. This is even worse in the western countries where for example in Canada, 40 to 60% of the population is obese while in the United States over 65% are obese (Al-Rukban, 2003). The situation is not different in the Middle East, Saudi Arabia. In Saudi Arabia for instance about 3 million of the population is obese and this population constitutes 20% of the total population. As a consequence the government spends colossal amount of the national's resources to mitigate the disturbing impacts of the menace. Further, the statistics from the ministry of health in Saudi Arabia adduce that more women are obese compared to men i.e. The ratio of women suffering from obese to men is 2:1 (Keleher & MacDougall, 2009). Obesity for a long time has been believed to be caused by eating much than the body requires, this is not contradicted but must be reinforced that other factors are also responsible for the same. Genetics factors are one the other factors thus it can be construed that it is hereditary. On the same breadth, inadequate exercise is also known to be a causative agent since the fats will be deposited under the body tissues as opposed to exercise where the excess fats are disintegrated to produce energy. Scientifically, obesity is defined as the situation where the body consumes more calories than it can actually burn. The world health organization also defines obesity as the consumption of excessive fats/oil that causes harm to an individual's health (WHO Organisation, 2006).Obesity has been known to instigate other medical conditions or otherwise aggravate the individual's health in many ways. High blood pressure, Diabetes, strokes and coronary arteries are some of the notably conditions associated with obesity (Seidell, 2000).
Narrative Literature review
Obesity as a condition is a leading world health threat at the moment. It is not only experienced in Saudi Arabia or in the gulf region but also manifests a wide prevalence rate in equal measure in the western countries as well as Africa and Asia. It is also important that at this stage we distinguish between prevalence and the incidence of a condition. Prevalence refers to the rate of spread of a condition over a given period of time while incidence is the snapshot number of a condition as at a given time. In relation to obesity, the prevalence has been worrying as it surpasses most of the conditions known at the moment (Keleher & MacDougall, 2009). In America obesity is degenerating to the status of epidemic which is the sudden rise in the number of casualties in a given case of a disease in an area at a specific time. The cases of obesity is so rampant that in adults the ratio is that for every three adults two are affected and for every five children two are casualties (Al-Gelman, 2008). This is according to the Centre for Disease Control (CDC) report in 2003 (WHO Organisation, 2006). In the report, CDC also appreciates that obesity has made America to spend about 75 billion Dollars annually to avert the obesity menace.
In respect to the above obesity is construed to be the situation when the body consumes more calories than it can actually burn for use in the body. Part of what contributes to obesity is the consumption of foods that are rich in sugars, fats and energies, genetic factors are also believed to be a partial cause of obesity as well as leading a sedentary life. Other complications are known to be opportunistic in cases of obesity, cardiovascular diseases, diabetes type II, stokes and many more (Solenberger, 2001).
World Health Organization (WHO) and the CDC projects that there will be approximately 2.5 billion cases of obesity if the case remain unchecked. This shows that a substantial proportion of the population will be in deed affected by the condition hence creation of defects in the productive nature of the demographic nature composition of the population worldwide (Osman & Al-Nozha, 2000). I t must be appreciated that the trend of the distribution of the obesity cases varies continentally from age to gender to racial nature of the world population. In United States, the obesity distribution is relatively even both for the males and the females, adults and the school children. In Africa, the trend takes a drastic turn, Most of the obesity cases are observed in adults female and mostly adolescents form rich families (Epstein & Cluss, 1986).In Saudi Arabia which is in the Middle East, the trend in the obesity takes another turn. First the prevalence of obesity is about 14% for the children of the age 6 years and below and projects to about 83% in the adult population (Qauhiz, 2010). It is also official that within the adult population, those of the females projects higher than that of the males. The trend is attributed to factors such as education, parity, socio-economic status, age and sex. It is therefore interesting to establish the cause of obesity in different population age groups in Saudi Arabia.
Pre- School children: These are the group constituting 6 years and below, the nexus between childhood and adulthood obesity is appreciated to be a possibility. The 14% composition gradually increases as one approaches adulthood the connection based on cultural factors, genetic and behavioral. The early intervention can be employed to curb the transition process to adulthood.
School Children and the adolescents: This forms the purpose of this paper and the targeted groups were interviewed and data collected from them. The mode of data collection was questionnaire, required body data were also taken such as the Body Mass Index (BMI). The essence of the BMI is to determine whether one is obese or not. BMI correlates the height of an individual to the body mass. This is because there is a standard range for the calculation of the two. The number realized can be used to decide whether one is underweight, normal or overweight or what is otherwise called obesity (Epstein & Cluss, 1986).For the study that was done, 11% were found to be underweight, 61 were of normal BMI and 28% were overweight or obese. It then led to the fact that of the adolescents in Saudi Arabia oscillates between two completely contrasting nutritional problems; overweight and underweight. The finding here indicates that there is poor nutritional values in Saudi Arabia and urgent intervention in terms of education to promote healthy nutrition is overdue.In another data collection the nutritional pattern and the health of the adolescents were collected in relation to body height, body weight and nature of the diet. In this data collected, 14.5% of the adolescent were underweight i.e. below 15th percentile, 16.5% were of obese i.e. over 85th percentiles; the remaining 69% were of normal mass i.e. between 15th-85th percentiles. The findings led to the conclusion that the Saudi Arabia adolescent have experienced a paradigm shift with regard to their eating habit emulating those of the western countries, thus rise in the diet- related complications in Saudi Arabia.The prevalence rate of obesity and overweight was also conducted, this was male dominated findings and those of ages 6-18 were engaged. Casualties of chronic or acute conditions were exempted from the study for the purposes of precision. The BMI expectation at the 50th percentile was calculated and the 50th percentile from the National Centre for Health Statistics / Center for Disease Control was used as the standard reference value for evaluation. Regarding this, obesity would be construed if the weight were more than 120% of the expected 50th percentile while that of overweight was construed to be between 110-120 of the 50th percentile. Overweight thus constituted 11.7% and that of obesity 15.8% in reference to the basis of calculations. This prompted agitation for opportune education regarding choice of diet to advance proper health, longevity and timely growth.The concern was that why are most casualties females? In Saudi Arabia females tend to develops obesity in a special way than males. This paper explains the reason with reference to Saudi Arabia. During the study a number of factors were considered for the evaluation of the fact that females unlike males in Saudi Arabia constitute a larger proportion.
Themes
Lifestyle and dietary
Adolescent boys and girls were studied for at least two weeks on their feeding habits, for this period, females were observed to consume more snacks than male in that males could only consume snacks once a fortnight unlike their female counterparts who for the 14 days averagely took snacks at least 12 days. For the consumption of rice, bread, nuts and fish the percentage of females consuming this surpassed that of men i.e. 54.8 to 50.5%, this shows that females consumes more food products that are energy giving than males in Saudi Arabia leading to deposition of more calories in the body triggering obesity as it is supposed that the body can not convert the whole chunk of calories. More so in view of the frequency of consumption, this leads to obesity.
Health Education
There are several ways in which obesity can be prevented i.e. primary and secondary methods. The primary preventive measures aims at avoiding one becoming obese and is always used for children. On the other hand secondary prevention measures are those that are used to reduce the excessive weights and to lower the increasing increase in weights. The first measure that can be taken to reduce the prevalence of obesity is by changing our lifestyle. As earlier observed, one of the causes of obesity is the consumption of fast foods that contain a lot of fats. The population must thus be advised on the need to change their feeding habits and consume that with low fat level (Seidell, 2000). Physical exercise is also a way of reducing the prevalence of obesity. Those who participate in physical exercise like sports and other activities like walking, running, cycling use public transport are not prone to the menace.
Gender inequality
The same period was taken to establish the level of engagement of females and males in the extra curriculum activities. This is because physical activities burn calories and can significantly reduce the occurrence of obesity for those who engage in them. It was established that about 30.4% of men took at least 3 hours in front of a television. For the females more than half, 54.6 did the same. Again on other factors, 25.7% of boys and 42.9% of girls did not involve themselves in any physical exercise that lasted for at least 30 minutes. This indicates that more females do not strive to burn their calories despite the heavy consumption of foods rich in high calories supply. I t is notable that in the last week, 31.1% of boys did not do any physical exercise while for the ladies none engaged. It is partially attributed to cultural reasons that barred females from such activities. From the findings obtained, two major factors make females vulnerable for the acquisition of obesity, unlike in men, that is; eating habit and engagement in the physical education. It is compounded by the fact that cultural factors compromise the fight against obesity. According to these findings, females are prone to obesity on grounds that can be checked. Most ladies tend to lead a sedentary life characterized with handling house hold chores at the expense of doing other outdoor responsibilities including physical exercise. This kind of life style has precipitated to some level that it might be hard to change. Females here are also seen as people who like watching television programmes and remain inactive for most of the time. Moreover females have reduced their participation in social events which as a result has made them more vulnerable. Few female participate in community based activities and social services hence this makes them less inactive.The fact that reasons for the increased prevalence of obesity amongst females is now under stood; it calls for concerted efforts to ensure that the recommendations in this paper are followed to the latter to help curb the looming menace. Otherwise the country will not only incur the cost of medication but will also do for the importation of man power as the growing rate of obesity will impact negatively in the manpower availability.
Empowerment and Collaboration
Upon realizing the health hazards the adolescents are exposed to, the Saudi Arabia government has devised methods to check on the trend. To the effect that most of the females are known to have a poor eating habit, the government has initiated public education on healthy eating habits. This is done even in institution like schools, colleges and universities (Binhemd, EB, 1991). This approach of combating obesity is deemed very effective as most of the obese population is the teenagers in schools. Parents are also advised to expose their young children on diets that are not harmful to their health as far as obesity is concerned; this is after realization that there is nexus between childhood obesity and adulthood obesity. The action is seen to avert possible connection on the two age differences.
Sedentary life has been the major reason for the massive spread of the obesity among the females. They are now advised to engage in activities that will help them get rid of the excess accumulation of calories in their bodies. The government is also fighting the deeply rooted cultural beliefs associated with females leading to their practicing of a docile life (Qauhiz, 2010). The government efforts are also aimed in dispelling the stigma associated with female in public recreation places like swimming pools as this are the possible areas where weight loss can be done. There have also been a lot of researches carried out by the government to help them know areas where more efforts can be directed in fighting the obesity menace. The researchers are funded by the government and the medication that manages obesity are also budgeted by the government and this is the area that make the government spend a lot of funds in that would otherwise be used in other development in the country. For instance, in one year alone the government spends close to 75 billion U.S. dollars. This is in addition to loss of human resource that becomes ineffective following onset of obesity (Al-Shammari, Khoja, & Al-Subaie, 1994). If women are empowered and given rights to election, they will experience improved health outcomes. The girls will be able to participate in sports while at home and at school and this would lower the obesity prevalence among them. The government should also empower research bodies as well as collaborate with them in finding the best possible way of reducing the prevalence rate of obesity among girls in Saudi Arabia.
Impact of obesity on the individual
As has been earlier stated, obesity results into many other dangerous diseases. Some of these diseases include high blood pressure, stroke, type II diabetes and even cancer. The latter is caused by uneven or abnormal growth in body tissues that is uncontrollable or the spread to other parts e.g. abnormal growth of the colon. Stroke is caused when the supply of blood to the brain is tampered with or in instances that the blood vessels that supply to the brain burst. Other diseases that arise from obese are coronary artery disease which affects the heart. These serious diseases have led to the deaths of many individuals across the globe and it is therefore prudent for any country to look into ways of reducing their expenditure towards these diseases.
There are also various social effects when one becomes obese. For example, those who are obese have been discriminated against and stigmatized in the society. This exclusion has caused social esteem problem. Children who are obese have also been bullied and unfairly treated by their colleagues in studying institutions leading to poor performance in their academics (Keleher & MacDougall, 2009).
Discussions
As defined earlier obesity is results when the body is given in terms of food more calories than it can actually manage. This would mean that more fats are deposited in the body leading to enormous increase in the body mass. It is also important to note that obesity is not just defined in the total mass of the body. The body mass is looked into in relation to the height of the body, in this way we are talking about the Body Mass Index (BMI), this is the ratio of the body mass and the height of the body. It is calculated by dividing the mass of the body (in kilograms, Kg.) by the height of the body in meters square (m2) and thus the SI unit is Kg/M2. The results obtained in the calculation of the BMI can fall in to four categories; below 18.5; this implies that the body is underfed and the person is construed to be malnourished. This in Saudi Arabia constitutes a lower figure (Ginsberg, jagendorf, Carmel, & Harries, 1981).
The Second possibility is to find the BMI falling between 18.5- 29.5 then it is construed that the person is normal. It implies that the person is neither underfed nor overfed and can be given a clean bill of health as far as obesity is concerned. The third category is when the BMI is between 25- 29.9; this implies that the person is overweight, this is a very critical stage as it closely borders obesity and may not be really appreciated to maintain. For the BMI 30 and above, it is construed that one is obese and needs urgent interventions to regain normalcy. At times, when the population or an individual has a BMI of over 40 it is referred to as severe obesity (Keleher & MacDougall, 2009). Precautions are always taken in some cases when dealing with special cases of people like the pregnant mothers, young children who are still growing and very muscular people like the athletes.
Statistics on obesity in Saudi Arabia
In this paper special reference is given to the adolescent females. It is therefore important to observe the trend in the country for the last couples of years. This will help evaluate the situation and arrive into a proper mitigating factor. For the period of 1995-2000 Saudi Arabia had 36.9% of its population overweight and 35.6% obese. In this composition the number of children was leading in obesity cases, i.e. children between the ages of 7-15 years, following is the percentage of boys obese constituting 16.7. Females constituted 19.4% of the total obese population (Ginsberg, jagendorf, Carmel, & Harries, 1981).
In the year 2006 the cases of obesity increased drastically and the percentage of the population involved in obesity cases were as follows; 56% of the men were obese, 66 of the females were casualties. Amongst the teenagers 18% were obese while the preschoolers comprised 15%. In 2008, about 18% of the deaths in Saudi Arabia were obesity related. On the same breadth 95% of people (424,968) that made appointment to the diabetics' clinics were traced to be from Saudi Arabia. The number of women in these appointments was more than those of men; this implies the number of women already in Saudi Arabia regarding obesity is high (Bleich, Cutler, Murray, & Adams, 2008).
It is also clear that the urban population in Saudi Arabia is more prone to obesity than those of the village. This is attributed to the hyper caloric foods highly consumed in the urban areas. Sedentary lifestyles mostly led by those in towns also aggravate the situation as the urban life is les physically demanding. As for the higher figure for the females, it is explained by the cultural nature of the Saudi (Binhemd, Larbi EB, & Abood, 1991). Females are not allowed to visit public gym and swimming pools as this is perceived to promote corruption in the country and may make the country to lose much cash, in schools, the same rule applies to girls. They are not allowed to change to game skirts as this is seen to make them less shy and would be admirable. Therefore generally female are confined and do not burn calories through physical exercise (Amuna & Zotor, 2008).
Obesity and other conditions
With the development of obesity, one predisposes to some other medical conditions that comes into play in what is may be referred to us as opportunistic conditions. One such condition includes high blood pressure. Because of the deposition of more calories in the body, there is a tendency of the body blood vessels to narrow, this make the same quantity of blood that ought to have passed the system at a relatively low pressure to do that at a much higher one (Arteaga, DosJE, & Dutra, 1982). Diabetic's type II is another condition that may presents itself due to obesity. It is where the liver cannot respond well to insulin leading to the accumulation of sugar in the blood. Coronary artery is another obesity supported disorder that leads to rigidity of the walls of the blood vessels and may lead to complete obstruction of the vessels. Strokes are amongst the many lists of conditions that get a perfect situation to manifest in an obese situation. This shows that managing obesity is of interest to even avert other possible conditions as mentioned. Other lifestyle also facilitates the devastating nature of obesity; alcohol consumption and cigarette smoking, avoiding the two forms a basis of willingness to avoid obesity (Rasheed, 1998). If unchecked, obesity for certainty will be the next condition with the leading mortality rate.
Challenges Faced During the Study
During the course of the study a number of challenges were encountered. The most detrimental one to the study was that most of the people who suspected themselves being obese were very reluctant to be engaged in the study. It became apparent that even the obese did not enjoy their current condition. The disparity in the social places also led to the problem of conducting a study Vis a Vis the other (Al-Rukban, 2003). The cultural practices of the Saudi Arabia do not allow for the direct interview of the female and even conducting measurements that would enable on to get parameters that are useful in the determination of obesity like the BMI. The process of collecting the data is highly viewed as exposing the privacy of the females especially to other people. It was then pretty difficult to convince them on the importance of the study (Ginsberg, jagendorf, Carmel, & Harries, 1981).
Recommendations
Following the study and the findings, it is important that a number of mitigating factors be engaged to help curb the obesity problem. There should be an advisory journals published by the government agencies and they be given to the citizens so that it forms a reference for them to check on their mass in relation to obesity. The wide spread obesity cases should also prompt the government to incorporate management of obesity in the curriculum sot that the students can start appreciating the importance of managing obesity as well as how it can be avoided and controlled (Osman & Al-Nozha, 2000).
There should also be a change in the lifestyle of the females, the sedentary life should be ignored and they should involve in doing light exercise and work outs to help them break the cycles of sedentary lifestyle. The transition of obesity from children to adulthood is very clear. This should prompt the government to educate mothers with small babies not to initiate obesity to their children at early time. This will break the nexus between the two levels of obesity. This is the most effective way of managing obesity as it reduces the time and resources that are required to mitigate the obesity.
The Non-governmental organization and other relevant stake holders should supplement the government efforts to manage the daunting issue of the obesity. This should be done by organizing workshops to help in training individuals on matters related to obesity. These trained persons on management and control of obesity. When all this efforts do not yield any positive results, then it may make the control measures to take a different turn that will compel people to check on their mass these include implementation of laws that will discriminate on the obese group when it comes to holding public offices.
Conclusions
From the records obtained from various agencies, it is clear that obesity is a public health hazard in Saudi Arabia. Even though obesity is not contracted from another person, it spread in the population not only of the Saudi Arabia is alarming. The spread of obesity cuts across the demographic in the society and spares no one. This makes it very difficult to mitigate in as much as there is no direct transfer of obesity to other people. It should also be demystified in this paper that obesity unlike the common knowledge of its acquisition i.e. too much eating, can also be genetically acquired. Though the extent of this is negligible and constitutes a very small percentage of all the obesity cases known.
It is important to note that obesity is simply accumulation of the un burnt calories. The accumulations of these calories are compounded by consumption of alcohol and smoking of cigarette. Obesity is basically a lifestyle condition, this is in reference to the fact that behavioral nature of an individual regarding food consumption and the physical exercise one does. Obesity predisposes the body to other medical conditions like high blood pressure, stroke, type II diabetics and coronary artery amongst others.
Obesity is a worldwide menace and interestingly it takes a different trend in almost every part of the world, this is with regard to the affected population and the percentage affected. Causes also differ but does not deviate so much form the outstanding causes like poor eating habit. That other factor only facilitates acquisition of obesity. In Saudi Arabia alone, about 15% deaths are caused by obesity. This is a substantial number that cannot be overlooked. Millions of other complications are diagnosed from those suffering from obesity. The condition is thus constitutes a major avenue through which human resource capacity is los (Al-Rukban, 2003).
If obesity remains unchecked, one of the major causes of human deaths in the world will be that of obesity. In fact, with the current figures observed to be those of obesity; it is construable that it is the major health threat in the world at the moment. Individuals are therefore encouraged to regularly check their BMI to maintain it within the normal range required by the Center for Disease Control (CDC) and the World Health Organization (WHO) (Al-Gelman, 2008).
It is also a probability that most of the people develops obesity without their knowledge and continues to practice lifestyle that is detrimental to their health. Therefore the efforts to educate the population should be evenly distributed to capture not only urban l areas where the casualty level is high but also to the rural folks (Solenberger, 2001).
References
Al-Gelban, K.S. (2008). Diatery Habits and Exercise Practices among the Students of a Saudi
Teachers Training College. Saudi Med J, 29 (5), 754-759.
Al-Rukban, M. (2003). Obesity among Saudi Male Adolescents in Riyadh, Saudi Arabia. Saudi Med Journal, 34, 27-33.
Al-Shammari, S., Khoja, T., & Al-Subaie, A. (1994). Trans-cultural Attitude Towards Being
Overweight in Patients Attending Health Centers, Riyadh, Saudi Arabia. Family Practice
Research Journal., 14, 149-56.
Amuna, P., & Zotor, F.B. (2008). Epidemiological and Nutrition Transition in Developing
Countries:Impact on Human Health and Development. Epidemiological and Nutrition
Transition, 67, 82-90.
Arteaga, H., DosJE, S., & Dutra, d. O. (1982). Obesity among School Children of Differenrt
Socioeconomic Levels in a Developing Country. Int J. Obes, 6, 291-7.
Binhemd, T., EB, L., & G, A. (1991). Obesity in a Primary Healthcare Center: A Retrospective
Study. Ann Saudi Med, 11, 163-6.
Binhemd, T., Larbi EB, E., & Abood, G. (1991). Obesity in a Primary Healthcare Center: A
Retrospective Study. Ann Saudi Med, 11, 163-6.
Bleich, S.N., Cutler, D., Murray, C., & Adams, A. (2008). Why Is the Developed World Obese?
The Annual Review of Public Health, 12-17.
Dietz, W., & Gortmaker, S. (1984). Factors Within the Physical Environment Associated With
Childhood Obesity. Am J. Clin Nutr, 39, 619-24.
Dietz, W., & robinson, T. (1998). Use of the Body Mass Index (BMI) as a Measure of Overweoight in Children and Adolescents. J pediatr, 132, 191-3.
El-Hazmi, M., & A, S.W. (2002). A Comparative Study of Prevalence of Overweight and Obesity in Children in Different Provinces of Saudi Arabia. Journal of Tropical
Pediatrics, 48 (3), 172.
Epstein, L., & Cluss, P. (1986). Behavioral Genetics of Childhood Obesity. 17, 324-34.
Farghaly, N.F., Ghazali, B.M., Al-Wabel, H.M., Sadek, A.A., & Abbag, F.I. (2007). Life
Style and Nutrition and Their Impact on Health of Saudi School Students in Abha, South
Western Region of Saudiregion. Saud Med J, 28 (3), 415-421.
Gharib, N.M. (2008). Obesity Among Bahraini Children and Adolescent: Prevalencve and Associated Factors. JBMS Journal of the Bahrain Medical Society, 20 (3).
Ginsberg, F., Jagendorf, L.A., Carmel, H., & Harries, T. (1981). Overweight and Obesity in Preschool Children in New York City. Am J. Clin Nutr, 22 (34), 36-41.
Keleher, H., & MacDougall, C. (2009). Understanding Health: A determinant Approach (2 ed.).
(T. Fullerton, Ed.) Oxford University Press, Australia.
Khalid, M. (2008). Is High Attitude Environment a Risk Factor for Childhood Oversight and Obesity in Saudi Arabia? Wilderness and Environmental Medicine, 19, 157-163.
(1998). Measuring Obesity: Classification and Description of Anthropometric Data Report on a WHO Consultation. WHO Regional Office for Europe, Nutrition unit, Copenhagen.
Osman, A.K., & Al-Nozha, M.M. (2000). Risk Factors of Coronary Ertery Diseases in Different Regions of Saudi Arabia. Eastern Mediterranean Journal, 6 (2).
Qauhiz, N.M. (2010). Obesity among Saudi Female University Students: Dietary Habits and Health Behaviors. J Egypt Public Health Assoc, 85 (1), 55-64.
Rasheed, P. (1998). Perception of body Weight and Self-Reported Eating and Exercise Behavior
among Obese and Non-obese Women in Saudi Arabi. Public Health. 1998, 112, 409-14.
Seidell, J. (2000). Obesity, Insulin resistance and Diabetes: A World Wide Apidemics. Br J. Nutr,
83, 5-8.
Solenberger, S. (2001). Exercise and Eating disorders: A 3-year Inpatient Hospital Record
Analysis. Eating Behavior, 2, 151-68.
---
Are you busy and do not have time to handle your assignment? Are you scared that your paper will not make the grade? Do you have responsibilities that may hinder you from turning in your assignment on time? Are you tired and can barely handle your assignment? Are your grades inconsistent?
Whichever your reason is, it is valid! You can get professional academic help from our service at affordable rates. We have a team of professional academic writers who can handle all your assignments.
Plagiarism free papers
Timely delivery
Any deadline
Skilled, Experienced Native English Writers
Subject-relevant academic writer
Adherence to paper instructions
Ability to tackle bulk assignments
Reasonable prices
24/7 Customer Support
Get superb grades consistently
Online Academic Help With Different Subjects
Literature
Students barely have time to read. We got you! Have your literature essay or book review written without having the hassle of reading the book. You can get your literature paper custom-written for you by our literature specialists.
Finance
Do you struggle with finance? No need to torture yourself if finance is not your cup of tea. You can order your finance paper from our academic writing service and get 100% original work from competent finance experts.
Computer science
Computer science is a tough subject. Fortunately, our computer science experts are up to the match. No need to stress and have sleepless nights. Our academic writers will tackle all your computer science assignments and deliver them on time. Let us handle all your python, java, ruby, JavaScript, php , C+ assignments!
Psychology
While psychology may be an interesting subject, you may lack sufficient time to handle your assignments. Don't despair; by using our academic writing service, you can be assured of perfect grades. Moreover, your grades will be consistent.
Engineering
Engineering is quite a demanding subject. Students face a lot of pressure and barely have enough time to do what they love to do. Our academic writing service got you covered! Our engineering specialists follow the paper instructions and ensure timely delivery of the paper.
Nursing
In the nursing course, you may have difficulties with literature reviews, annotated bibliographies, critical essays, and other assignments. Our nursing assignment writers will offer you professional nursing paper help at low prices.
Sociology
Truth be told, sociology papers can be quite exhausting. Our academic writing service relieves you of fatigue, pressure, and stress. You can relax and have peace of mind as our academic writers handle your sociology assignment.
Business
We take pride in having some of the best business writers in the industry. Our business writers have a lot of experience in the field. They are reliable, and you can be assured of a high-grade paper. They are able to handle business papers of any subject, length, deadline, and difficulty!
Statistics
We boast of having some of the most experienced statistics experts in the industry. Our statistics experts have diverse skills, expertise, and knowledge to handle any kind of assignment. They have access to all kinds of software to get your assignment done.
Law
Writing a law essay may prove to be an insurmountable obstacle, especially when you need to know the peculiarities of the legislative framework. Take advantage of our top-notch law specialists and get superb grades and 100% satisfaction.
What discipline/subjects do you deal in?
We have highlighted some of the most popular subjects we handle above. Those are just a tip of the iceberg. We deal in all academic disciplines since our writers are as diverse. They have been drawn from across all disciplines, and orders are assigned to those writers believed to be the best in the field. In a nutshell, there is no task we cannot handle; all you need to do is place your order with us. As long as your instructions are clear, just trust we shall deliver irrespective of the discipline.
Are your writers competent enough to handle my paper?
Our essay writers are graduates with bachelor's, masters, Ph.D., and doctorate degrees in various subjects. The minimum requirement to be an essay writer with our essay writing service is to have a college degree. All our academic writers have a minimum of two years of academic writing. We have a stringent recruitment process to ensure that we get only the most competent essay writers in the industry. We also ensure that the writers are handsomely compensated for their value. The majority of our writers are native English speakers. As such, the fluency of language and grammar is impeccable.
What if I don't like the paper?
There is a very low likelihood that you won't like the paper.
Reasons being:
When assigning your order, we match the paper's discipline with the writer's field/specialization. Since all our writers are graduates, we match the paper's subject with the field the writer studied. For instance, if it's a nursing paper, only a nursing graduate and writer will handle it. Furthermore, all our writers have academic writing experience and top-notch research skills.
We have a quality assurance that reviews the paper before it gets to you. As such, we ensure that you get a paper that meets the required standard and will most definitely make the grade.
In the event that you don't like your paper:
The writer will revise the paper up to your pleasing. You have unlimited revisions. You simply need to highlight what specifically you don't like about the paper, and the writer will make the amendments. The paper will be revised until you are satisfied. Revisions are free of charge
We will have a different writer write the paper from scratch.
Last resort, if the above does not work, we will refund your money.
Will the professor find out I didn't write the paper myself?
Not at all. All papers are written from scratch. There is no way your tutor or instructor will realize that you did not write the paper yourself. In fact, we recommend using our assignment help services for consistent results.
What if the paper is plagiarized?
We check all papers for plagiarism before we submit them. We use powerful plagiarism checking software such as SafeAssign, LopesWrite, and Turnitin. We also upload the plagiarism report so that you can review it. We understand that plagiarism is academic suicide. We would not take the risk of submitting plagiarized work and jeopardize your academic journey. Furthermore, we do not sell or use prewritten papers, and each paper is written from scratch.
When will I get my paper?
You determine when you get the paper by setting the deadline when placing the order. All papers are delivered within the deadline. We are well aware that we operate in a time-sensitive industry. As such, we have laid out strategies to ensure that the client receives the paper on time and they never miss the deadline. We understand that papers that are submitted late have some points deducted. We do not want you to miss any points due to late submission. We work on beating deadlines by huge margins in order to ensure that you have ample time to review the paper before you submit it.
Will anyone find out that I used your services?
We have a privacy and confidentiality policy that guides our work. We NEVER share any customer information with third parties. Noone will ever know that you used our assignment help services. It's only between you and us. We are bound by our policies to protect the customer's identity and information. All your information, such as your names, phone number, email, order information, and so on, are protected. We have robust security systems that ensure that your data is protected. Hacking our systems is close to impossible, and it has never happened.
How our Assignment  Help Service Works
You fill all the paper instructions in the order form. Make sure you include all the helpful materials so that our academic writers can deliver the perfect paper. It will also help to eliminate unnecessary revisions.
2.      Pay for the order
Proceed to pay for the paper so that it can be assigned to one of our expert academic writers. The paper subject is matched with the writer's area of specialization.
3.      Track the progress
You communicate with the writer and know about the progress of the paper. The client can ask the writer for drafts of the paper. The client can upload extra material and include additional instructions from the lecturer. Receive a paper.
4.      Download the paper
The paper is sent to your email and uploaded to your personal account. You also get a plagiarism report attached to your paper.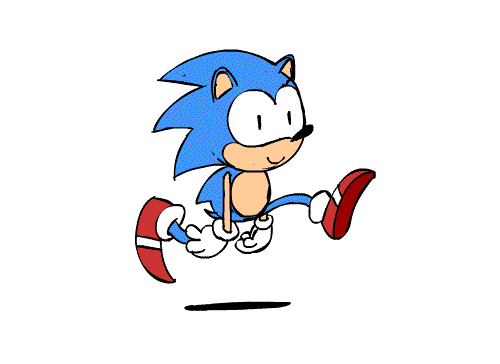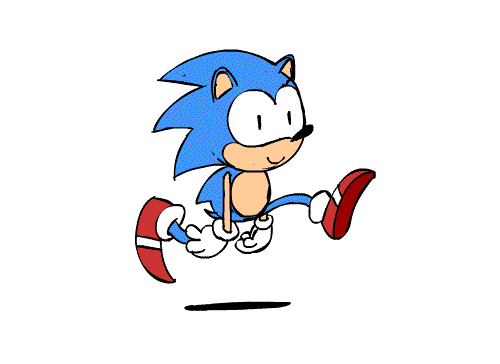 PLACE THIS ORDER OR A SIMILAR ORDER WITH US TODAY AND GET A PERFECT SCORE!!!
---