Physiotherapy on Sport Injury
ID# Case Management
Case Management Assignment
In this essay thought to be best evidence-based practices for tendinopathy of the Achilles tendon. Tendinopathy has been reported as one of the most common injuries encountered in sports and in the workplace (Woo, Renstrom, & Arnoczky, 2007).tendinopathy is the inability of the Achilles tendon to return to its homeostatic balance. Researchers have gone further to explain that effective treatment can be difficult and depends somewhat on the person giving therapy and treatment. Woo, Renstrom, & Arnoczky, (2007 ) discuss that tendinopathy is a major medical problem associated with sports and physical activity in active people over 25 years of age. They define it as a syndrome of tendon pain, localized tenderness, and swelling that impairs performance. This is diagnosed through taking a history of the patient, though it is also explained that there are no definitive correlations made between history and symptoms.
The Achilles tendon is the single tendon of the soleus and gastrocnemius muscles, inserting into the calcaneum. It has a highly structured peritendinous tissue with no synovial membrane. The blood supply to the tendon enters on the deep (anterior) surface, and appears to be similar in volume throughout its length (Beeton, 2003).
Houglum (2010) defines tendinopathy as an irritation of the tendon that is displayed as pain, swelling, and reduced function. Unless visualized in surgery, the precise structure involved is difficult to determine. The Achilles tendon (AT) is the largest and most powerful tendon in the body. It can be involved in a number of pathological conditions, and often represent the sole manifestation of an underlying ailment. The etiology, pathogenesis, and natural course of AT pathologies are largely unknown, and current management modalities vary considerably depending from the etiological factors. AT pathologies have been associated with a multitude of disorders, such as inflammatory and autoimmune conditions, genetically determined collagen abnormalities, infectious diseases, and neurological conditions . AT is frequently involved in rheumatic disorders, although its clinical recognition is often under-reported (Ames, Longo, Denaro & Maffulli 2008). It is estimated that Achilles tendonitis accounts for around 11% of all running injuries. ("Achilles Tendinitis ( Tendinopathy) what is Achilles Tendonitis?," 2010, p. 1)
Achilles tendinitis is a common problem that affects the ankle. The Achilles tendon, which attaches the calf muscles to the foot, is a thick, ropelike structure that can easily be felt just above the heel. When the tendon becomes degenerated or inflamed, it can cause pain in the back of the ankle; in some cases, it can severely limit the patient's mobility. In the most severe cases (when the tendon is very degenerated), it may lead to Achilles tendon rupture, which generally requires surgery for athletic individuals. Achilles tendinitis often occurs in patients who have tight calf muscles. When the gastrocnemius and soleus are tight, increased stress is placed on the Achilles tendon, which can lead to the onset of symptoms. Achilles tendinitis is also associated with overuse attributed to sports that require running or explosive activity (Robert, n.d)
Currently, there is lack of consensus on the best management of acute Achilles tendon ruptures. Management can be broadly classified into operative open or percutaneous and non-operative cast immobilization or functional bracing (Ebinesan, Sarai, Walley, & Maffulli 2008). Recovery time appears contingent upon the method used for repair as well as the length of time and practices associated with post op treatment. Muscle strain is the term used for a moderate amount of soft-tissue damage to muscle fibers, usually caused by sudden, strenuous movements. Limited bleeding inside the muscle causes tenderness and swelling, which may be accompanied by painful spasms or contractions. Visible bruising may follow. More serious damage, involving a larger number of torn or ruptured fibers, is called a muscle tear. A torn muscle causes severe pain and swelling. Following a medical check to gauge severity, the usual treatment is rest, anti-inflammatory medication, and perhaps physiotherapy. Rarely, surgery may be needed to repair a muscle that has been badly torn. The risk of muscle strains and tears can be reduced by warming-up adequately before exercise (Muscle and Tendon Disorders, n.d.).
Search Strategy: To determine what literature was relevant in this case study key words were utilized during the search.
Key words included, Achilles tendon surgery, post Operations Management, treatment, possible procedures, current methods of treatment, physiotherapy, sports injury and treatments, injury rehabilitation, and diagnosis and prerequisites for treatment. After EBSCO, BJSM, Medline, Cochrane Database, CINAHL Plus, ProQuest, PubMed, Health Source, and Academic Search Elite. A Google Scholar search was conducted, significant information was located regarding Achilles tendonopathy, however, there were no resources that appeared to relate specifically to the post-op treatment of tendonopathy, nor did they appear to address my case (a 28-year-old male suffering from Achilles tendonopathy). Exclusions occurred regarding research for several reasons, first there were articles that though they did discuss tendonopathy the content did not relate to the 28-year-old subject in this case study, secondly, some research and information was more than 15 years old, which in itself did not prove to be an up-to-date nor a reliable source for a current study. Cost was also an issue as there were articles that could have had pertinent information, but were not assessable due to cost restraint issues.
Etiology and Pathophysiology
Ajis, Maffulli, Alfredson, & Almekinders (2010), explain that in the past two to three decades, the incidents of Achilles tendinopathy has increased due to an increase in participation in sports both recreational and competitive. An increase in the reports of Achilles tendon injures by runners has more than doubled. The incidence of Achilles tendinopathy in top-level runners is estimated at around 7-9%. Tendon injuries can fall into two categories, acute or chronic; and the cause can be intrinsic or extrinsic factors. Woo, Renstrom, & Arnoczky,( 2007) explain that chronic tendinopathy includes an increased degree of degeneration with or without inflammation present. Age plays a significant role in the severity of this injury. Tendinopathy can be caused by an interaction of extrinsic factors including training errors, such as excessive distance, intensity, hill work etc. Environmental issues can also play a factor i.e. cold weather. In addition, footwear and equipment may also play a factor in Achilles tendinopathy.
Cook & Khan (2007) explain that understanding the etiology of tendinopathy is a critical aspect of improving knowledge in this area, as it would allow active intervention in athletes prior to the onset of debilitating symptoms or tendon rupture. The cause on tendinopathy is unknown at this time. Peers (2003) reports that Achilles tendinopathy typically presents as exercise induced pain 2 to 6 centimeters proximal to the tendon insertion. Pain most often occurs at the beginning and after exercise. When the pathology progresses, pain will continue during exercise and may interfere with daily activities. Patients with tendonopathy will usually complain of stiffness in the morning.
Hammer (2007) conducted research regarding the etiology of tendinopathy, he explains that overuse injuries can create excessive loading of tissue, especially when it is associated with extrinsic factors, such as biomedical faults and mal-alignments, such as hyperpronation, as in Achilles tendinopathy. As stated in other research hammer confirms that the pathology of tendinopathy is unclear at this time. Houglum (2010) discusses that tendinopathy can occur as a traumatic or an overused condition. The three prevalent theories regarding tendinopathy are a mechanical theory, vascular, and neural.
Case presentation and decision for Post-Operations Management of Achilles tendon
Narrative: Marco, a 28-year-old athlete ( hurdler) complained of pain in the area of his Achilles tendon and lower calf during a running exercise at practice. At the time of injury it was decided that there was evidence of a possible Achilles tendonitis. Immediate evidence was not given as to if this was acute or chronic at the time of initial assessment on the field. No initial assessment was made regarding the location of the injury i.e. At the attachment point to the heel or in the mid-portion of the tendon. It was concluded that Marco would need to have further assessment as well as a health history interview in order to determine the problem and possible treatments. Onsite cold therapy was applied to the area on the right leg.
Assessment was conducted on Marco; he was asked a series of questions regarding the injury and previous pains or issues associated with the affected area. Marco reported that that he has had gradual onset of pain over the past several weeks, on a scale of one to five, five being every time, one being seldom to never, Marco reported that he has had pain with all physical activities and exercises. He mentioned that there was a slight sharp pain in the area of the Achilles tendon while walking and running. Pain was assessed to occur in the morning and during times of rest. Lumps were evident in the area of the Achilles tendon; constant tenderness in the area of injury was also evident. Swelling has occurred over the Achilles tendon. No redness was evident in the area of the injury.
Supporting Research and Results
Maffulli & Almekinders (2010) conducted a comparable study on 140 patients with Achilles tendon ruptures. Treatment included a conservative protocol. Re-rupture rate using this protocol is maintained at 4%. Events of re-rupture were treated using the same conservative regime. A significant percentage of patents utilizing the conservative method were able to return to competitive athletic ability (i.e. their previous sporting level)
(Woo, Renstrom, & Arnoczky, 2007) The management of tendinopathy is often based on a trial and error basis. Use of a questionnaire asking about sport history may be useful. In contrast Beeton ( 2003) states that tendinopathy can be resistant to treatment, and symptoms may persist despite both conservative and surgical interventions. The pathology of overuse tendinopathy is non-inflammatory, with a degenerative or failed healing tendon response.
(Wasielewski & Kotsko 2007) Prolonged musculoskeletal stresses are necessary for the development of symptomatic tendinosis; as a result, certified athletic trainers are likely to see these disorders frequently. In 2003, the Bureau of Labor Statistics reported more than 11-000 cases of chronic tendon injury that resulted in days away from work in the United States. Sporting activities may impose even greater stresses on tendons than occupational activities. The prevalence of Achilles tendinosis has been estimated to be between 11% and 24% in runners, whereas the prevalence rates for patellar tendinosis in basketball and volleyball players have been recorded as high as 32% and 45%, respectively. These estimates clearly indicate that tendinosis is a very common problem.
Lower extremity tendinosis have proven difficult to manage. Symptomatic Achilles and patellar tendinosis may preclude participation in physical activity, prematurely terminate athletic careers, and structurally weaken the tendon to the point of rupture. Approximately 25% to 33% of athletes with lower extremity tendinosis demonstrate poor outcomes with conservative therapy, necessitating surgery; including all the surgical candidates, only 46% to 64% are able to return to sports after a recovery period of 6 to 12 months. Although the intensity of symptoms associated with tendinosis is greatest during periods of overuse, symptoms persist long after the end of an athletic career. The foundation of conservative management for lower extremity tendinosis has traditionally included cessation or reduction of the offending activity, therapeutic modalities, non-steroidal anti-inflammatory medication, and corticosteroid injections. Unfortunately, the effectiveness of these treatment modes is limited because they primarily focus on decreasing inflammation, which is absent in tendinosis. Limited clinical effectiveness has forced clinicians to look to alternate means of treatment, such as eccentric exercise (Wasielewski & Kotsko 2007).
The term tendinopathy has been used as a general clinical descriptor to indicate pain in the region of the tendon without any indication of the underlying cause. However, the prevalence of tendinopathies is apparently increasing. For example, in New Zealand the incidence of Achilles tendon ruptures more than doubled between the years 1998 to 2003, from 4.7/100,000 to 10.3/100,000, a phenomenon that follows international trends. Patella tendinopathy accounted for 20% of all knee injuries reported over a six-month period at a sports injury clinic, while tennis elbow affects approximately 1%-2% of the population. Other common sites of tendinopathy are golfer's elbow at the medial side of the elbow, and the rotator cuff tendons in the shoulder. Perhaps because of the multifactorial nature of the pathogenesis of tendinopathy, there is a plethora of treatment modalities available to reduce symptoms and to attempt to control or enhance the tendon healing response. These modalities, which include various electrotherapy modalities, eccentric exercise, a variety of injection techniques, and cross-fiber massage, provide mixed or uneven benefit across patient populations (Tumilty, Steve, et al. 2010)
Low-level laser therapy (LLLT) or the use of laser sources at powers too low to cause measurable temperature increases, has been used to treat soft tissue injuries and inflammation since the 1960s, and studies from as early as the 1980s reported benefits in a variety of tendon and sports injuries. More recently, the term LLLT has been used to describe not only the use of low power laser sources, but also monochromatic super luminous diodes. Both types of system have been used in the treatment of various musculoskeletal conditions, including tendon injuries, each apparently with success. Such applications are supported by experimental evidence of the biological effects of LLLT, including increased ATP production, enhanced cell function, and increased protein synthesis. LLLT has also been shown to have positive effects on the reduction of inflammation, increase of collagen synthesis, and angiogenesis. While LLLT is promoted as a safe and effective form of treatment for a variety of conditions, in today's healthcare climate there is a necessity to practice evidence-based medicine, and a need to provide high-level evidence to support the use of any treatment modality. Whether previous research into the effectiveness of LLLT has accomplished this is debatable due to the varying quality of the available research (Tumilty, Steve, et al. 2010)
Reasoning: Marco's presentation fits the characteristics of Achilles tendonopathy. Therefore, it is necessary to assess the best treatment for the tendonitis as well as follow-up treatment. In terms of general anatomic considerations, it is important to recall that the Achilles tendon is surrounded by a clear areolar tissue that allows movement between the tendon and the surrounding tissue. This paratenon is capable of manifesting an inflammatory response and can become adherent in conditions such as peritendinitis and/or tendinosis. Another significant consideration is that of the rotation of fibers as the tendon courses distally. The fibers externally rotate beginning approximately 12 to 15 cm from the insertion and reaching a maximum of 2 to 5 cm proximal to it. This rotation may give insight as to why this area of the tendon is notoriously afflicted with pathology. It may also give credence to the use of orthoses in the context of a reverted heel ( Blahous, 2006).
One final but significant anatomic consideration is the popular contention of a hypo vascular or so-called "watershed" region of the Achilles tendon. Tendinosis, by definition, is a degenerative process of the Achilles, which manifests with the clinical hallmark of fusiform swelling. The patient rarely recalls a traumatic injury or sentinel event to induce the symptoms. While post-static dyskinesia is prevalent, pain is often exacerbated with increased exercise. In my opinion, I have found that running is the primary inciting activity, which Marco was doing during the time of the injury. Clinical signs are often the aforementioned fusiform swelling and intratendinous nodularity. On occasion, swelling may be visible; however, Marco did not show significant signs of swelling at the site of injury. ("Achilles Tendinitis ( Tendinopathy) what is Achilles Tendonitis?," 2010, para. 6)
Treatment, again is customized for each patient as stated in this research and other research conducted. However, one can follow the same general protocol. Initially, relative rest is recommended considering the results that alone have been witnessed in reset and elevation alone.. Depending on the intensity of the symptoms and/or their duration, relative rest may range from boot immobilization to simple activity modification. Most patients require a boot for two to three weeks. Additionally, clinicians should encourage ice massage when Achilles tendinopathy is being assessed and treated. It is important to reiterate that tendinosis often does not respond to anti-inflammatory interventions (Blahous, 2006).
Subsequently, the patient will begin an organized, methodic, and specific 12-week physical rehabilitation program. Researchers are credited with characterizing the heavy load eccentric calf muscle training regimen that has truly revolutionized the treatment of Achilles tendinosis. It would behoove the practicing physician to obtain and understand this technique, as it truly is the cornerstone of the conservative treatment. Furthermore, it is important to have a close relationship with the physical therapist in order to perform the protocol correctly. While most will achieve adequate success without invasive treatment, some cases will invariably present no results or results that are not as positive as previous cases. Newer alternative therapies are continuously evolving with variable clinical success (Blahous, 2006).
Tan & Chan (2008) explain that Achilles tendinopathy usually manifests as pain in the mid-portion of the tendon, while patellar tendinopathy occurs as an enthesopathy near the patellar origin. Pain is usually reported with tendon loading at the beginning of exercise that subsides with continued activity but can progress to pain during activity requiring its cessation. Symptoms present for less than 2 weeks can be classified as acute, 2 — 6 weeks as sub-acute, & longer than 6 weeks as chronic. There are 4 phases of patellar tendinopathy, which are applicable to other tendons: Pain only after activity; pain/discomfort during activity, but does not interfere with participation; pain both during and after participation, which interferes with competition, and complete tendon disruption.
If surgery is necessary, it is again imperative to rule out any other adjunctive pathology that may either coexist with tendinosis or may appear to be Achilles tendinopathy, and is clarified with further diagnostic investigation. Patients have reported profound pain with hyperplantarflexion of the ankle and the patient was ultimately diagnosed with a painful ostrigonum. Excision of the accessory bone was curative. At this point, or on occasion earlier in the workup, an MRI is indicated. As in the case with Marco, an MRI will be necessary in order to determine and affirm the previous diagnosis.
Treatment for Suspected Rupture or tendinopathy (Maffulli & Almekinders; Woo, Renstrom, & Arnoczky, 2007; Beeton, 2003).
Controlled motion & exercise
Research if surgery is necessary
Patient is placed in an equines plaster of Paris cast
Referred to a weekly central TA rupture clinic ( patients will be seen between one and two weeks after rupture
Cast will be removed and the patient will be assessed
Physical therapy
Surgical management
Corticosteroid injections
Plenty of rest
Houglum (2010) divides treatment into five Phases:
1. Restoration of flexibility
2. Muscle endurance
3. Strength
4. Agility
5. Functional performance
Observations of a patient with a recent TA rupture presents: (Maffulli & Almekinders, 2007)
Classical bruising on both medial and lateral sides of the heel
The site of injury is not tender
There is no presentation of bony tenderness about the ankle
The tendon is examined
With tenderness over the Achilles tendon and a palpable gap ( affirms diagnosis)
The absence of plantar-flexion on calf squeeze adds further reassurance to this diagnosis.
After Diagnosis of the rupture ( Maffulli & Almekinders, 2007)
A suitably padded synthetic cast is applied with sufficient plantar-flexion to achieve satisfactory apposition of the tendon ends as per the clinical assessment
Prospective Management (Maffulli & Almekinders, 2007)
The skin wound is dressed w / gauze
A cast w / ankle plantigrade is applied.
Patient is discharged the same day of surgery
Advise patient to put weight on the affected leg
Must also have periods of elevation for the leg ( for 2 weeks)
After 2 weeks the cast is removed
A synthetic below knee slab is used ( Velcro straps) used for 4 weeks
Use of a physiotherapist
6 weeks post op (Maffulli & Almekinders,2007)
Anterior slab is removed
Stationary cycling and swimming therapy utilized
Allowed to train (gentle)
Patient is reviewed at 3, 6 and 9 months post op
Common causes of Achilles tendinitis (Disease/Disorder overview n.d.):
Overuse or overtraining. Achilles tendinitis can be caused by training or working out too much after not exercising for a while. It can be caused by adding too much time or distance to your athletic training. It may be caused by doing any activities that put stress (force or pressure) on the Achilles tendon. These include running uphill, jumping, or sprinting more than you usually do. These also include running or exercising on hard surfaces such as asphalt or cement.
Poor fitting shoes. Poor fitting shoes can cause uneven movement of your foot and heel in the shoe. This includes shoes with worn out treads, and shoes that do not provide good heel support. Shoes that are too tight or small can rub and irritate the Achilles tendon. Shoes that are stiff and cannot bend where the toes join the foot can also put stress on your Achilles tendon.
The way you walk or run. Your foot may roll inward too much when you walk or run. This is called overpronation. You may have high arches or may exercise in a way that puts stress on your Achilles tendon.
Tight tendons and muscles. You may have tight hamstring and calf muscles in your upper and lower leg. Your Achilles tendon may be tight, thick, and unable to stretch very well. Your tendons become stiffer and easier to injure, as you get older.
Arthritis. Bony growths caused by arthritis, especially around the heel, can irritate the Achilles tendon.
What are the signs and symptoms of Achilles tendinitis? You may have pain and tenderness over the tendon where it hooks to the heel. You may have redness and swelling over your Achilles tendon. You may feel stiffness, especially in the morning or after periods of rest.
You may first feel pain when beginning to run or exercise. The pain usually goes away as your muscles warm up, but it may come back after exercising.
Over time, if you do not rest your tendon and give it time to heal, the pain can get worse. You may have pain while exercising and even when you are resting. This may lead to small tears or a rupture (complete tear) of your Achilles tendon.
If your tendon ruptures, you may feel sharp pain in the back of your heel. You may hear a "pop" and feel like the back of your heel was hit very hard. You may have pain and difficulty when trying to walk or move your ankle.
How to Reduce the Risk of Complications
As with any other surgical procedure, complications do occur. In the case of any Achilles surgery, wound complications are most observed. Wound infections are always of concern. Gentle tissue dissection and meticulous paratenon closure are critical to safeguard against this occurrence. The majority of these types of cases involve patients who are functionally debilitated as opposed to high-caliber athletes ("Achilles Tendinitis (Tendinopathy) what is Achilles Tendonitis?" 2010, para. 10).
Physiotheripeutical management of Marco
In regards to the research available regarding Achilles tendonitis; an anti-inflammatory medication akin to Motrin or ibuprofen, taping of the back of the leg to support the tendon, Possible use of a plaster cast or boot depending on the severity of the injury. Use ultrasound treatment applied to the affected area. Utilize sports massage; prescribe a rehabilitation program to utilize regarding treatment. Assess possible utilization of steroid injections into the tendon, and scan with MRI. Surgery may be necessary if these methods are not affective.
The most common symptom is pain in the back of the heel or in the lower calf. The pain is usually worse in the morning because patients typically sleep with their toes pointed. When patients wake and put their feet on the floor, they stretch the Achilles tendons that have been in a relaxed position all night, and this produces pain. The condition is also aggravated with running or explosive exercises, including certain lifts such as variations of the Olympic lifts and calf raises. When the condition is very severe, patients can experience pain even with walking. Physical therapy is necessary and important. The most important aspect is stretching the gastro-cnemius with the knee straight and the soleus, with the knee slightly bent. Strengthening exercises, ultrasound, and electrical stimulation can also be used in physical therapy. Anti-inflammatory medication may speed recovery. Orthotics with a slight heel lift is sometimes used to relax the tension on the tendon. A night splint to keep the ankle at neutral flexion (90 degrees) could help by preventing tightness in the calf. In severe cases, a walking cast may be required to eliminate tension on the tendon (Marx & Stoppani, 2005).
Peers (2003) discuss the use of corticosteroids by first explaining that this is a therapy under extreme debate. Studies have shown short-term pain relief. The long-term effects of corticosteroids use appears to be less favorable than other physiotherapies available. Ice applications may be used for its analgesic effects and possible vasoconstrictory effect on the neovascularisation within tendinosis. Beeton, (2003) explains that rest as a treatment for tendinopathy stems from the previous inflammatory paradigm of tendinitis, and will be effective in reducing pain, but offers no improvement into musculotendinous function. Beeton also discusses the utilization of conservative treatment as exercise-based program is essential in tendon rehabilitation, appropriate and progressive exercise must be prescribed if rehabilitation is to succeed. Inadequate amounts of load, speed, and endurance may result in incomplete rehabilitation.
First physiotherapy session, post injury:
When Marco first arrived for treatment, he was asked about pain management, and what he had been doing at home for care of the Achilles tendonitis.
Goals post injury: Continue therapy and pain management. Continue weekly sports massage, cold therapy, and insure that boot is being worn regularly.
RX;
Explanation of the characteristics of Achilles tendonitis and what activities can aggravate the injury
Provide information regarding length of therapy, and anticipated percentage of recovery ( reassessment after 10 consecutive weeks of wearing therapeutic boot and other necessary therapies)
Contact Practitioner regarding MRI
Contact Nurse aid regarding assistance in Marco's home during 10 weeks of limited mobility
Application of sports massage, and cold therapy as needed
Provide referral if necessary if current treatment plan is not effective
( refer to appendix A) regarding some of the movements utilized for therapy ("Achilles Tendinitis Exercises," 2010, figure 1)
Previous therapy not providing the client with the proper outcome, the client is referred to his general practitioner for assessment and referral for surgery. Data Synthesis: The calculated post hoc statistical power of the selected studies (n = 11) was low, and the average methodological score was 5.3/10 based on the given criteria. Eccentric exercise was compared with no treatment (n = 1), concentric exercise (n = 5), an alternative eccentric exercise protocol (n = 1), stretching (n = 2), night splinting (n = 1), and physical agents (n = 1). In most trials, tendinosis-related pain was reduced with eccentric exercise over time, but only in three studies did eccentric exercise decrease pain relative to the control treatment. Similarly, the RCTs demonstrated that strength-related measures improved over time, but none revealed significant differences relative to the control treatment. Based on the best evidence available, it appears that eccentric exercise may reduce pain and improve strength in lower extremity tendinoses, but whether eccentric exercise is more effective than other forms of therapeutic exercise for the resolution of tendinitis symptoms remains questionable (Wasielewski & Kotsko 2007).
Surgery: Assessment has determined that a tendon transfer is necessary. Blahous (2006) explains that the threshold of when to perform a tendon transfer is definitely a question of surgeon preference. Some contend that a transfer is essential in cases of Achilles tendinopathy while others have found success with debridement alone. However, there is some debate that salvage tendinitis surgery should include a tendon transfer. There are various depictions of tendon transfer techniques in the literature conducted by numerous researchers. The technique implement in this case study was concerning the pathology and previous treatment. One of the primary considerations is how much tendon length is needed in the transfer to Marco.
If the pathology focuses on the watershed area (zone 1), one can harvest the FHL tendon at the posteromedial ankle, the researcher in this case study utilized preferred a longitudinal, one-incision approach that curves interiorly (following the natural course of the FHL tendon) distally. The ankle and the hallux are maximally plantar flexed as the tendon is transected as far distally as possible. The surgeon would then suture the FHL to the Achilles tendon, which has been derided to excise all degenerated tissue. Preferably, surgeons would suture the tendon to the deep (anterior) aspect of the Achilles in a furrow, which one can fashion with the aforementioned debridement ( Blahous, 2006)
Cases involving profound tendinosis and/or zone two pathology may require increased length of the FHL tendon graft. One can facilitate this with an additional incision at the sustentaculum talus or the proximal-medial arch. Blahous, (2006) explained that he had to subsequently pulled the tendon through an incision in the proximal arch and then finally through the posterior incision deep to the Achilles. This was necessary due to the profound nature of degeneration evident on the preoperative MRI. It is important to keep in mind that the anatomy in the arch can be quite challenging. Further, the neurovascular structures are precariously at risk in this area of dissection. One can appropriately
Post-OP assessment and Therapy
Leg has been placed in a plaster cast for a total of 8 weeks. After 8 weeks, Marco will receive 12 weeks of intensive therapy including cold therapy, massage and other necessary therapies. Physical therapy is an important step in treatment. The most important aspect is stretching the gastrocnemius with the knee straight and the soleus with the knee slightly bent. Strengthening exercises, ultrasound, and electrical stimulation can also be used in physical therapy. Anti-inflammatory medication may speed recovery. Orthotics with a slight heel lift is sometimes used to relax the tension on the tendon. A night splint to keep the ankle at neutral flexion (90 degrees) could help by preventing tightness in the calf. In severe cases, a walking cast may be required to eliminate tension on the tendon. Preventative measures include (Marx & Stoppani, 2005):
Warm Up Before exercise, warm up with light cardio,
Strengthen Heavy calf movements help the Achilles take mope force.
Explode Plyometric exercises condition the muscles, tendons, and ligaments in the lower leg and ankle.
Stretch Calf stretches such as the one pictured here build up the tendon's resiliency.
Balance Try activities that challenge your balance to develop proprioception.
Additional methods to help prevent Tendonitis include (Disease/Disorder overview n.d.):
* Wear shoes that fit correctly and support your feet. Replace your running or exercise shoes before the padding or shock absorption is worn out. Shock absorption greatly decreases as the treads on the bottoms or sides of your shoes begin to wear down. You may need running shoes that give your foot special heel or arch support. You may need shoe inserts to keep your foot from rolling inward too much (overpronation).
* Start exercising when caregivers say that it is OK. Slowly start your exercise or training program as directed by your caregiver. If you are a runner, you may need to start by running shorter times and distances. Then you can increase your training in time. Continue to do exercises to keep your tendon stretched and leg muscles strong, doing this will help decrease stress on your Achilles tendon.
* Stretch before exercising. Always warm up your muscles and stretch gently before exercising. Do cool down exercises when you are finished. This will loosen your muscles and decrease stress on your Achilles tendon.
* Exercise the right way. If you are a runner, increase your time and distance slowly over time. If your tendinitis is caused by the way that you exercise, ask a trainer, coach, or caregiver for help. They can teach you ways to train or exercise to help prevent Achilles tendinitis. For example, you may be told to avoid running on uneven or slanting surfaces. Do not run or exercise on surfaces that are very hard, such as asphalt or concrete. Instead, run on softer surfaces such as treadmills, rubber tracks, grass or evenly packed dirt tracks.
* Use ice after your workouts. Put ice on your Achilles tendon after exercising or if you begin to feel pain. Rest your Achilles tendon. Ask your caregiver if you should take anti-inflammatory medicine.
References
Achilles Tendinitis ( Tendinopathy) What is Achilles Tendonitis?. (2010). Sports Injury Clinic. Retrieved from http:/www.sportsinjury clinic.net
Achilles Tendinitis Exercises. (2010). Retrieved from htto://140.234.17.9:8080/EP SessionID
Ames, P., Longo, U., Denaro, V., & Maffulli, N. (2008). Achilles tendon problems: Not just an orthopaedic issue. Disability & Rehabilitation, 30(20-22), 1646-1650. doi:10.1080/09638280701785882.
Beeton, K. (2003). Manual Therapy Master Classes: The Peripheral Joints. Livingston: Church Hill.
Blahous, E.G. (2006, October 01). Achilles Tendinopathy: What Are The Best Treatment Options?. Podiatry Today, 19. Retrieved from http://www.podiatrytoday.com
Cook, & Khan, (2007). Tendinopathy. In Tendinopathy in Athletics (p. ). new York: Blackwell Publishing.
Ebinesan, A., Sarai, B., Walley, G., & Maffulli, N. (2008). Conservative, open or percutaneous repair for acute rupture of the Achilles tendon. Disability & Rehabilitation, 30(20-22), 1721-1725. doi:10.1080/09638280701786815.
Hammer, W.I. (2007). Functional Soft-Tissue Examination and Treatment by Manual Methods (3rd ed.).: .
Houglum, P.A. (2010). Therapeutic Exercises for Musculoskeletal Injuries (3rd ed.).: .
Maffulli, N., & Almekinders, L.C. (2007). The Achilles Tendon. London: Springer.
Marx, R., & Stoppani, J. (2005). ACHILLES TENDINITIS. Joe Weider's Muscle & Fitness, 66(5), 192. Retrieved from MasterFILE Premier database.
Peers, K. (2003). Extracorporeal Shock wave Therapy in Chronic Achilles & Patellar Tendinopathy. Leuven: University Press.
Steve Tumilty; Joanne Munn; Suzanne McDonough; Deirdre A. Hurley; Jeffrey R. Basford; G. David, B. (n.d). Low level laser treatment of tendinopathy: a systematic review with meta-analysis.(Report). Photomedicine and Laser Surgery, 28(1), 3. Retrieved from Gale: Academic OneFile (PowerSearch) database.
Tan, S., & Chan, O. (2008). Achilles and patellar tendinopathy: Current understanding of pathophysiology and management. Disability & Rehabilitation, 30(20-22), 1608-1615. doi:10.1080/09638280701792268.
Wasielewski, Noah J., and Kevin M. Kotsko. "Does eccentric exercise reduce pain and improve strength in physically active adults with symptomatic lower extremity tendinosis? A systematic review." Journal of Athletic Training 42.3 (2007): 409+. Academic OneFile.
Woo, S., Renstrom, A., & Arnoczky, S. (2007). Tendinopathy in Athletics ( Chapter 1). New York: Blackwell.
(n.d). Muscle and Tendon Disorders. Retrieved from XRefer XML database.
(n.d). Achilles tendinitis.(Disease/Disorder overview). CareNotes, Retrieved from Gale: Health & Wellness Resource Center — Alternative Health Module database.
Appendix A
Achilles tendinitis exercises. ("Achilles Tendinitis Exercises," 2010, figure 1)
Full Text: COPYRIGHT 2010 All rights reserved. Information is for End User's use only and may not be sold, redistributed or otherwise used for commercial purposes.
GENERAL INFORMATION:
What is it? Achilles (uh-kill-ees) tendinitis (ten-dih-ni-tis) is swelling and irritation of your Achilles tendon. A tendon is a cord of tough tissue that connects muscles to bones. The Achilles tendon connects the calf muscle to the heel. It may be painful to exercise forever if your tendinitis is not treated. It may take weeks to years to fully recover from tendinitis. Ask your caregiver for the CareNotes[TM] handout about Achilles tendinitis to learn about other ways to treat your injury.
Do's and Don'ts: Caregivers may tell you to remain pain-free as you use your foot and leg more. If your injury does not improve, call your caregiver.
Exercises:
* Ankle Stretch:
Facing a wall, stand with both knees bent and the injured foot back. Gently lean into the wall until you feel your lower calf stretch. Hold for 30 seconds. Repeat 2 times.
* Calf Stretch:
Facing a wall, stand with your forward leg bent and (injured) back leg straight. Gently lean into the wall until you feel your calf stretch. Hold for 30 seconds. Relax. Repeat 2 times.
* 2 Leg Heel Raise:
Stand with both legs straight and your feet close together. Raise up on your toes and hold for 1 second. Slowly lower to the ground. Repeat 20 times.
* 1 Leg Heel Raise:
Stand on your injured leg with a chair turned backwards in front of you. Holding onto the chair back, raise up on your toes keeping your knee straight. Hold for 1 second. Slowly lower to the ground. Repeat 10 times.
---
Are you busy and do not have time to handle your assignment? Are you scared that your paper will not make the grade? Do you have responsibilities that may hinder you from turning in your assignment on time? Are you tired and can barely handle your assignment? Are your grades inconsistent?
Whichever your reason is, it is valid! You can get professional academic help from our service at affordable rates. We have a team of professional academic writers who can handle all your assignments.
Plagiarism free papers
Timely delivery
Any deadline
Skilled, Experienced Native English Writers
Subject-relevant academic writer
Adherence to paper instructions
Ability to tackle bulk assignments
Reasonable prices
24/7 Customer Support
Get superb grades consistently
Online Academic Help With Different Subjects
Literature
Students barely have time to read. We got you! Have your literature essay or book review written without having the hassle of reading the book. You can get your literature paper custom-written for you by our literature specialists.
Finance
Do you struggle with finance? No need to torture yourself if finance is not your cup of tea. You can order your finance paper from our academic writing service and get 100% original work from competent finance experts.
Computer science
Computer science is a tough subject. Fortunately, our computer science experts are up to the match. No need to stress and have sleepless nights. Our academic writers will tackle all your computer science assignments and deliver them on time. Let us handle all your python, java, ruby, JavaScript, php , C+ assignments!
Psychology
While psychology may be an interesting subject, you may lack sufficient time to handle your assignments. Don't despair; by using our academic writing service, you can be assured of perfect grades. Moreover, your grades will be consistent.
Engineering
Engineering is quite a demanding subject. Students face a lot of pressure and barely have enough time to do what they love to do. Our academic writing service got you covered! Our engineering specialists follow the paper instructions and ensure timely delivery of the paper.
Nursing
In the nursing course, you may have difficulties with literature reviews, annotated bibliographies, critical essays, and other assignments. Our nursing assignment writers will offer you professional nursing paper help at low prices.
Sociology
Truth be told, sociology papers can be quite exhausting. Our academic writing service relieves you of fatigue, pressure, and stress. You can relax and have peace of mind as our academic writers handle your sociology assignment.
Business
We take pride in having some of the best business writers in the industry. Our business writers have a lot of experience in the field. They are reliable, and you can be assured of a high-grade paper. They are able to handle business papers of any subject, length, deadline, and difficulty!
Statistics
We boast of having some of the most experienced statistics experts in the industry. Our statistics experts have diverse skills, expertise, and knowledge to handle any kind of assignment. They have access to all kinds of software to get your assignment done.
Law
Writing a law essay may prove to be an insurmountable obstacle, especially when you need to know the peculiarities of the legislative framework. Take advantage of our top-notch law specialists and get superb grades and 100% satisfaction.
What discipline/subjects do you deal in?
We have highlighted some of the most popular subjects we handle above. Those are just a tip of the iceberg. We deal in all academic disciplines since our writers are as diverse. They have been drawn from across all disciplines, and orders are assigned to those writers believed to be the best in the field. In a nutshell, there is no task we cannot handle; all you need to do is place your order with us. As long as your instructions are clear, just trust we shall deliver irrespective of the discipline.
Are your writers competent enough to handle my paper?
Our essay writers are graduates with bachelor's, masters, Ph.D., and doctorate degrees in various subjects. The minimum requirement to be an essay writer with our essay writing service is to have a college degree. All our academic writers have a minimum of two years of academic writing. We have a stringent recruitment process to ensure that we get only the most competent essay writers in the industry. We also ensure that the writers are handsomely compensated for their value. The majority of our writers are native English speakers. As such, the fluency of language and grammar is impeccable.
What if I don't like the paper?
There is a very low likelihood that you won't like the paper.
Reasons being:
When assigning your order, we match the paper's discipline with the writer's field/specialization. Since all our writers are graduates, we match the paper's subject with the field the writer studied. For instance, if it's a nursing paper, only a nursing graduate and writer will handle it. Furthermore, all our writers have academic writing experience and top-notch research skills.
We have a quality assurance that reviews the paper before it gets to you. As such, we ensure that you get a paper that meets the required standard and will most definitely make the grade.
In the event that you don't like your paper:
The writer will revise the paper up to your pleasing. You have unlimited revisions. You simply need to highlight what specifically you don't like about the paper, and the writer will make the amendments. The paper will be revised until you are satisfied. Revisions are free of charge
We will have a different writer write the paper from scratch.
Last resort, if the above does not work, we will refund your money.
Will the professor find out I didn't write the paper myself?
Not at all. All papers are written from scratch. There is no way your tutor or instructor will realize that you did not write the paper yourself. In fact, we recommend using our assignment help services for consistent results.
What if the paper is plagiarized?
We check all papers for plagiarism before we submit them. We use powerful plagiarism checking software such as SafeAssign, LopesWrite, and Turnitin. We also upload the plagiarism report so that you can review it. We understand that plagiarism is academic suicide. We would not take the risk of submitting plagiarized work and jeopardize your academic journey. Furthermore, we do not sell or use prewritten papers, and each paper is written from scratch.
When will I get my paper?
You determine when you get the paper by setting the deadline when placing the order. All papers are delivered within the deadline. We are well aware that we operate in a time-sensitive industry. As such, we have laid out strategies to ensure that the client receives the paper on time and they never miss the deadline. We understand that papers that are submitted late have some points deducted. We do not want you to miss any points due to late submission. We work on beating deadlines by huge margins in order to ensure that you have ample time to review the paper before you submit it.
Will anyone find out that I used your services?
We have a privacy and confidentiality policy that guides our work. We NEVER share any customer information with third parties. Noone will ever know that you used our assignment help services. It's only between you and us. We are bound by our policies to protect the customer's identity and information. All your information, such as your names, phone number, email, order information, and so on, are protected. We have robust security systems that ensure that your data is protected. Hacking our systems is close to impossible, and it has never happened.
How our Assignment  Help Service Works
You fill all the paper instructions in the order form. Make sure you include all the helpful materials so that our academic writers can deliver the perfect paper. It will also help to eliminate unnecessary revisions.
2.      Pay for the order
Proceed to pay for the paper so that it can be assigned to one of our expert academic writers. The paper subject is matched with the writer's area of specialization.
3.      Track the progress
You communicate with the writer and know about the progress of the paper. The client can ask the writer for drafts of the paper. The client can upload extra material and include additional instructions from the lecturer. Receive a paper.
4.      Download the paper
The paper is sent to your email and uploaded to your personal account. You also get a plagiarism report attached to your paper.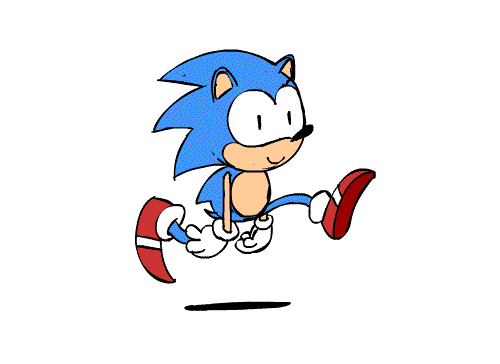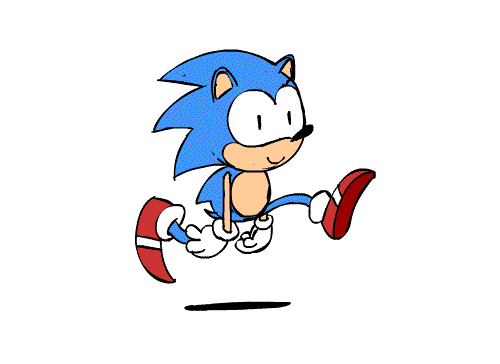 PLACE THIS ORDER OR A SIMILAR ORDER WITH US TODAY AND GET A PERFECT SCORE!!!
---