T312L01. f11. What challenges exist for achieving intersubjectivity in today's political climate and media environment?
There are a number of challenges that might occur in today's media and political climate when it comes to intersubjectivity. One of these challenges is failure for producers to adapt messages to the interpretive processes of the receivers and the failure of the receivers of the information to fail to adapt to the interpretations of the message. Another challenge that might occur is lack of knowledge of the production and interpretive processes, which are necessary in fostering intersubjectivity. Failure to understand the role of the structures of knowledge is another challenge that might occur hindering the attainment of intersubjectivity (Hewes & Planalp, 1987).
T312L02. f11a. If you were reviewing this manuscript, what other demographic characteristic of the sample would you have wanted the researchers to report?
Generational divide or cohort demographic characteristic
T312L02. f11b. Why is that the most interesting result (what does it suggest about the role of the SNS in the US political system)?
This is the most interesting result of the survey because it gives contradicting information. It indicates that political involvement affects the use of SNS for social connection, but the prior results indicate that the most individuals who use SNS are usually drawn to it to connect socially with others and not for politics. It is interesting because SNS is meant for social connection yet in the US it has another major role in politics. This suggests that SNS is significant in the US as a political tool for furthering the same thoughts in politics or for campaigns and for acquiring support (Perlmutter, 2008).
T312L03. f11. When are people most likely to engage in defensive selection of attitude congruent political media messages? How important will that impact intersubjectivity? Concerning news about President Obama's jobs agenda, which he will present at a joint session of congress at 7 p.m. Tonight, who (if anyone) might be engaging in defensive selection of attitude congruent political messages about the topic?
People are likely to engage in defensive selection of attitude- congruent messages when there are emotions and physiological factors involved. For example, this can happen when there are moods and arousal of feelings concerning the message. This can affect intersubjectivity because it leads to intentional activities for seeking information, and they have attention that is controlled. In these cases, these individuals also have an automatic attention to structural and formal features. This affects intersubjectivity because intersubjectivity requires knowledge, which is acquired through communication. For communication, cognition also has to be present. When people engage in defensive selection of attitude congruent in media messages, they do not make use of this cognition to obtain knowledge and subjectivity fails. In the case of President Obama presenting his agenda, a number of people will engage in defensive selection of information such as those individuals who are critical of him and those who support him. The both groups have underlying emotions and ideologies about the president and this might blur their ability to obtain knowledge or communicate cognitively (Hawkins & Daly, 1988).
T312L04. f11a. Which of these media orientations apply to use of political media? How do media orientations affect intersubjectivity?
Political media makes use of diversion as a media orientation. Media orientations affect intersubjectivity because it affects the cognitive processing abilities of an individual, imposes controlled attention on them and affects the kind of information an individual retrieves from a message. This is to mean that the form of media orientation determines how an individual chooses to understand a message, what they pay attention to and, therefore, what information or knowledge they retain. Since knowledge is directly related to intersubjectivity, it affects it (Blumler, 1979).
T312L04. f11b. Which of the media orientations identified by uses and gratifications researchers apply to audiences described by Gamson? What are the implications of Gamson's audience types for intersubjectivity?
Diversion describestraditionalists, personal ID describes postmodernists, cognitive orientation describes second- order believers and diversion describes game players.Intersubjectivity is extremely reduced in traditionalists, it is also absent in postmodernists. Subjectivity is, however, likely to happen in second- order believers and it is present and likely to occur in game players (Gamson, 1994).
T312L05. f11.What, if any,implications are there from Garrett's study for your candidate's New Hampshire primary strategy in terms of supporters encountering challenging messages? also, think about the split between traditional and tea party factions in the Republican party: what hope for intersubjectivity, if any, do Garrett's findings offer and what cautions do they pose?
The implications of the study on the strategy of the New Hampshire candidate are that several supporters might make more use of democratic sites or liberal sites that those in several other states and that they might support or engage in selective reinforcement seeking. There are also implications that there will be lessselective challenge avoidance. This means that the supporters will have more ability to deal with challenging or conflicting information than in other areas. The findings also offer hope for intersubjectivity when it implies that there is a high usage of mainstream media, more than 80 percent when compared to less than ten percent having low usage. However, there are cautions for intersubjectivity as the study suggests that there is significant challenge avoidance especially for those who do not use multiple media sources and online news (Garrett, 2009).
T312L06. f11. Consider diffusion of the tea party: where is it on the S-curve for the Republican Party?  Where is it on the S-curve among all voters?  Is the tea party a centralized or a decentralized innovation?  Does the tea party movement suggest homophily or heterophily among Republican voters and party leaders?  Who are the opinion leaders/change agents in this diffusion?  What role have the media played in this diffusion process?  How has the adoption of the tea party among Republican voters affected the structure of the Republican Party? How has/might it affect the social structure of the U.S. political system, particularly in the selection of the next president?
The tea party's adoption taper off as its population is more than 80 percent among the republican voters, however, among the other voters its adoption takes off as it does not contain more than 25 percent of its voters.The party is a centralized innovation. The party also suggests homophily.The change agents in this diffusion are likely to be those individuals who are white, male, older, married, and conservative and Christians.The media plays a huge role in this diffusion in that its usage and networks of interpersonal communication determine whether the diffusion is an early adopter or a late one. The structure of the Republican Party has been affected by the adoption of the teas party by affecting its social norms, the social structure and system and by changing its change agents. By opposing innovation or promoting it, the tea party can influence the election of the next president, and by serving as a behavioral and social model (Rogers, 1983).
T312L07. f11.Is there any evidence suggesting a knowledge gap and/or a digital divide?  What implications does this have for intersubjectivity – both broadly among all voters and specifically between tea party and more establishment factions of the Republican Party? What implications might this have for your New Hampshire primary strategy?
There is evidence that there is a widening knowledge gap between those individuals with high SES and those with a lower SES. This implies that there is lowered intersubjectivity in individuals with lower SES than those with a higher one. Therefore, among all voters there is reduced intersubjectivity because most of them have low SES, while there is a higher intersubjectivity among the members of the tea party and other more established functions because they are more privileged and have more SES. In New Hampshire, this might imply that there is low intersubjectivity because most of the voters have low (Gaziano, 1983).
T312L08. f11. Will voters in the New Hampshire Republican primary be anxious and/or enthusiastic?  What do these two readings suggest about how voters in those emotional states will seek out and process political information?
The voters in the New Hampshire Republican will be mainly enthusiastic. These authors suggest that partisan voters or enthusiastic voters use long- standing dispositions as shortcuts for information. The authors indicate that surveillance voters are likely to seek out additional information and other alternative. Enthusiastic voters are, however, not likely to seek for alternatives or to seek for more information. Enthusiastic voters depend more on their membership and loyalty unlike anxiety voters who rely less on membership and more on issue positions that match (Plutzer, 2002).
T312L09. f11.What kind of content schemas might people have for political information that will be important to consider for the New Hampshire primary strategy that you are preparing (e.g. schematic expectations for certain politicians or political parties, the tea party)?  Who is most likely to have schematic expectations?  What kind of story schemas might people have about political media messages that might be important to consider (e.g. news story structure, ads, blogs, etc.)?  How might content or story schema for political messages help and/or hinder processing of messages about your candidate? How might content or story schema help and/or hinder intersubjectivity between your candidate and voters?
People might have story schemas. People with higher intersubjectivity are likely to have schematic expectations. People might expect the stories placed in the media to take a certain direction, or form or structure. These might hinder or further how people understand or process information by shaping their expectations, by influencing their memory and by enhancing their ability to process information. Byinfluencing, the abilities of voters to process information and retain the information these schemas also have the ability to influence the intersubjectivity of the voters. If it facilitates the processing of information then it increases intersubjectivity, however, if it reduces the processing of information then it decreases intersubjectivity (Hawkins & Daly, 1988).
T312L10. f11. How might the content of visual shots selected for TV news, websites, and/or ads and political brochures – and how they are presented (e.g. framing, pacing) – influence people's impressions of political candidates? Of candidates' supporters?  How can you incorporate this information to your candidate's advantage going into the New Hampshire primary?
When compared to static ads, dynamic ones are considered to elicit evaluations that are more positive. Therefore, when candidates make use of this they influence their voters positively towards them. Just the same, particularly issue ads are more effective in influencing voters towards a candidate than image ads. Therefore, a candidate using particularly issue ads might command more attention and positivity than those using image ads. In addition, the images of supporters used can influence how potential supporters view a candidate. For example, the way photographs of race are used can influence the perceptions of others on the kind of supporters a candidate has. For instance when it uses two photos of white people and one photo of a black person it might be considered balanced. This information can be useful for planning for a strategy for the New Hampshire candidate. For instance, one can use a balanced photo of white and black people to show that all support the candidate. In addition, one can use dynamic and particularly issue adds to make the candidate look more effective, capable, strong, decisive, and dynamic (Geiger & Reeves, 1991).
T312L11. f11.What event memory traces might likely be available for abstracting first-order constructions of social reality about Occupy Wall Street supporters?  What contextual information might be stored with those memory traces?  What existing beliefs might people have that match information in TV coverage of Occupy demonstrations to strengthen those beliefs?  How might this affect intersubjectivity?
Several event memory traces are available for abstracting constructions of the social reality of the supporters of the occupy Wall Street demonstrations. One of the main one is the events that took place in the Arab world, or what individuals are referring to the Arab spring. One can consider the events that took place in this part of the world as the event memory traces of the supporters of the occupy Wall Street movement. Some of the contextual information that these supporters might be storing is that they have a right to the wealth of their country and that they can fight for those rights. The context or source information they have in turn affects their perception of reality. In addition, their memory trace for knowledge and information might have become distorted at some point from the source. It is the belief of many people that this movement was largely influenced by the Arab spring. The information that some individuals from Egypt who participated in the Egyptian revolution came to support the occupy Wall Street movement strengthens the beliefthat the two movements influenced each other. This might affect intersubjectivity because it limits the search for more information to this belief. The fact that this believe is largely held by many might affect intersubjectivity because it might prevent people from processing alternative information (Hawkins & Pingree, 1990).
T312L12. f11. In today's media landscape, do you think there is still an asymmetric, one-way power relationship for media and the individual?  Can you think of examples of perceived exclusivity of political media resources for attaining goals of understanding and orientation?  How might such exclusivity affect intersubjectivity?
In today's landscape of the media, there is an asymmetric relationship between the media and the individual because individuals do not get to control the resources or information that motivatesthe media. This suggests a one- way power association that is also asymmetric in disseminating information. There are examples of perceived exclusivity like in expanded media systems that are more likely to increase their reach to social and personal relations limiting power of interpersonal modes of communication like Facebook (Ball- Rokeach, 1998). This exclusivity might decrease intersubjectivity as it limits the number of individuals accessing such information.
T312L13. f11a.The suggestion of a common culture by Lowery and DeFleur can still hold true today because media can generate a common culture through setting agendas. According to these two authors, a consensus of beliefs that are shared about certain functions in politics in our environment that play an essential role in bringing people together during election can be created or generated (Lowery & De Fleur, 1988).
According to Shapiro, it is not possible for the media to change the attitudes of individuals about a certain phenomenon. However, he argues that it is possible for the media to activate or influence judgments (Shapiro, 1991). Therefore, it is possible for media to influence decisions or judgments without necessarily changing ones attitude. Individuals can, therefore, agree on topics that are more essential without agreeing on the attitudes they have of the issues. For instance, there is the need for better economic growth in the United States. Thisjudgment is common among all individuals; however, different individuals have different attitudes on how the government is going on about achieving this goal. This difference in attitudes and the ability for the media to influence judgment is a caution to intersubjectivity. This is mainly because it puts the knowledge of individuals in danger of being corrupted, and because it gives the media the power to influence and manipulate the information individuals obtain from different sources.
T312L14. f11.What chronically accessible attitude(s) about the president might Perry's remarks have primed?  In whom?  What attitude(s) about the Republican Party might these remarks have primed? In whom?  How might the priming of such attitudes influence voters' support for the president? For the Republican Party?
The chronically accessible attitude that these remarks might have primed is that the president is not an American citizen. These attitudes were primed to the citizens of America. These suggestions might have primed the attitude that the Republican Party is the authentic American party to those citizens who value and expect their leaders to be American citizens like conservatives. This might negatively influence voters towards the president, and influence the voters positively towards the Republican Party. These individual differences have various implications for intersubjectivity. This is mostly negatively because of the presence of a challenge or conflicting information from the media. This implies that the attitudes of voters and their later judgment will not be based on intersubjectivity but on enough exposure to chronically accessible information (Shapiro, 1991).
T312L15. f11. Consider the different ways in which media coverage of allegations that Herman Cain sexually harassed women while he was CEO of the National Restaurant Association has been framed and discuss how differences in that framing might affect intersubjectivity.
The media covered and framed this story differently, and this affected intersubjectivity.The coverage and framing of the story was affected and driven by such things as interest groups, organizational pressures, social norms and journalistic routines (Scheufele, 2000), and mostly the media might have exaggerated the information. This affected intersubjectivity because the media only produced the information that the things mentioned above wanted the public to see. This might have compromised the truth and the knowledge the public now held of the candidate.
T312L16. f11.What attitudes and beliefs about the media is the Cain campaign priming with this response?  Is there evidence that this is a successful strategy?
This campaign message suggests a number of beliefs and attitudes about the media. The first is that interest groups can manipulate the media for its own interests. Another prime implication is that these interest groups have manipulated the media before, and with success. Another implication is that not all information presented in the media is true and accurate. It is possible that this strategy will work as media coverage activates existing attitudes and constructs(Scheufele, 2000). People belief that the information in the media is at times distorted, therefore, the confirmation by the Cain campaign that it did might be a successful strategy for Cain.
T312L17. f11.How has the routine or "rut" of two-sidedness made it difficult for political media to report on movements like the tea party and occupy Wall Street?  What problem(s) might traditional, two-sided "objective" reporting pose for intersubjectivity?
Routine of two- sidedness makes it difficult to report political events, as the development of argument of the events and the contexts requires the weighing of values and events and the use of judgment, something that limits objectivity (Udick, 1993). The limitation of objectivity also affects negatively intersubjectivity as it brings challenging or conflicting knowledge.
T312L18. f11.In what ways can the comedic, "fake" news style of The Daily Show allow for intersubjectivity?
Daily Show can allow for intersubjectivity because in the real sense is not fake but a new form journalism that is critical, a form that makes use of satire to attain that other forms of journalism are unwilling or unable to pursue (Baym, 2005).
T312L19. f11.In what ways can comedic, "fake" news speak, truth to power that real news cannot (or will not)?
It is able to achieve this through satirical commends which speak truth to power using comedy and humor. Satirical humor is brutally honest, insightful and non- threatening and, therefore, it can speak the truth to the power more than other media can (Fox, 2011).
References
Ball-Rokeach, S. (1998). A theory of media power and a theory of media use: Different stories,   questions, and ways of thinking. Mass Communication & Society, 1(1/2), 5-40.
Baym, J. (2005). The Daily Show: Discursive integration and the reinvention of political    journalism. Political Communication, 22, 259-276.
Blumler, J. (1979). The role of theory in uses and gratifications studies. Communication    Research, 6(1), 9-36.
Fox, J. R. (2011). Wise fools: Jon Stewart and Stephen Colbert as modern- day jesters in the                    American court. In A. Amarasingam (Ed.),the Stewart / Colbert effect: Essays on the real impacts of fake news(136-148). Jefferson, NC: McFarland.
Gamson, J. (1994). Claims to fame: Celebrity in contemporary America. Berkeley: University of   California Press.
Gaziano, C. (1983). The knowledge gap: An analytical review of media effects. Communication Research, 10(4), 447-486.
Garrett, R. K. (2009). Politically motivated reinforcement seeking: Reframing the selective           exposure debate. Journal of Communication, 59(4), 676-699.
Geiger, S. F., & Reeves, B. (1991). The effects of visual structure and content emphasis on the evaluation and memory for political candidates. In F. Biocca (Ed.), Television and political advertising (pp. 125-144). Hillsdale, NY: Lawrence Erlbaum Associates.
Hawkins, R.P., & Daly, J. (1988). Cognition and communication. In Hawkins, R. P., Wiemann, J. M., & Pingree, S. (Eds.), advancing communication science: Merging mass and interpersonal processes (pp. 191-222). Newbury Park: Sage.
Hawkins, R. P., & Pingree, S. (1990). Divergent psychological processes in constructing social reality from mass media content? In N. Signorielli & M. Morgan (Eds.), Cultivation analysis: New directions in media effects research (pp. 35-50). Newbury Park: Sage.
Hewes, D.E., & Planalp, S. (1987). The individual's place in communication science. In C. R. Berger & S. H. Chaffee (Eds.), Handbook of communication science (pp. 146-183). Newbury Park: Sage.
Lowery, S., & De Fleur, M. (1988). Milestones in mass communication research (2nded.). New York: Longman.
Perlmutter, D. D. (2008). Political blogging and campaign 2008: A roundtable. The International Journal of Press/Politics, 13(2), 160-170.
Plutzer, E. (2002). Review of Affective Intelligence and Political Judgment by George E. Marcus,   W. Russell Neuman, and Michael MacKuen, Chicago: University of Chicago Press.     Public Opinion Quarterly, Sept. 1, 2002.
Rogers, E. (1983). Diffusion of innovations (3rd ed.). New York: The Free Press.
Scheufele, D. (2000). Agenda setting, priming, and framing revisited another look at cognitive     effects of political communication. Mass Communication & Society, 3(2/3), 297-316.
Shapiro, M. (1991). The effect of headlines on attitude activation and agenda setting. Paper presented to the information Systems Division at the International Communication Association annual conference, May, Chicago.
Udick, R. (1993). The Hutchins Paradox: Objectivity v. Diversity. Mass Comm Review, 30(3/4), 148-157.
---
Are you busy and do not have time to handle your assignment? Are you scared that your paper will not make the grade? Do you have responsibilities that may hinder you from turning in your assignment on time? Are you tired and can barely handle your assignment? Are your grades inconsistent?
Whichever your reason is, it is valid! You can get professional academic help from our service at affordable rates. We have a team of professional academic writers who can handle all your assignments.
Plagiarism free papers
Timely delivery
Any deadline
Skilled, Experienced Native English Writers
Subject-relevant academic writer
Adherence to paper instructions
Ability to tackle bulk assignments
Reasonable prices
24/7 Customer Support
Get superb grades consistently
Online Academic Help With Different Subjects
Literature
Students barely have time to read. We got you! Have your literature essay or book review written without having the hassle of reading the book. You can get your literature paper custom-written for you by our literature specialists.
Finance
Do you struggle with finance? No need to torture yourself if finance is not your cup of tea. You can order your finance paper from our academic writing service and get 100% original work from competent finance experts.
Computer science
Computer science is a tough subject. Fortunately, our computer science experts are up to the match. No need to stress and have sleepless nights. Our academic writers will tackle all your computer science assignments and deliver them on time. Let us handle all your python, java, ruby, JavaScript, php , C+ assignments!
Psychology
While psychology may be an interesting subject, you may lack sufficient time to handle your assignments. Don't despair; by using our academic writing service, you can be assured of perfect grades. Moreover, your grades will be consistent.
Engineering
Engineering is quite a demanding subject. Students face a lot of pressure and barely have enough time to do what they love to do. Our academic writing service got you covered! Our engineering specialists follow the paper instructions and ensure timely delivery of the paper.
Nursing
In the nursing course, you may have difficulties with literature reviews, annotated bibliographies, critical essays, and other assignments. Our nursing assignment writers will offer you professional nursing paper help at low prices.
Sociology
Truth be told, sociology papers can be quite exhausting. Our academic writing service relieves you of fatigue, pressure, and stress. You can relax and have peace of mind as our academic writers handle your sociology assignment.
Business
We take pride in having some of the best business writers in the industry. Our business writers have a lot of experience in the field. They are reliable, and you can be assured of a high-grade paper. They are able to handle business papers of any subject, length, deadline, and difficulty!
Statistics
We boast of having some of the most experienced statistics experts in the industry. Our statistics experts have diverse skills, expertise, and knowledge to handle any kind of assignment. They have access to all kinds of software to get your assignment done.
Law
Writing a law essay may prove to be an insurmountable obstacle, especially when you need to know the peculiarities of the legislative framework. Take advantage of our top-notch law specialists and get superb grades and 100% satisfaction.
What discipline/subjects do you deal in?
We have highlighted some of the most popular subjects we handle above. Those are just a tip of the iceberg. We deal in all academic disciplines since our writers are as diverse. They have been drawn from across all disciplines, and orders are assigned to those writers believed to be the best in the field. In a nutshell, there is no task we cannot handle; all you need to do is place your order with us. As long as your instructions are clear, just trust we shall deliver irrespective of the discipline.
Are your writers competent enough to handle my paper?
Our essay writers are graduates with bachelor's, masters, Ph.D., and doctorate degrees in various subjects. The minimum requirement to be an essay writer with our essay writing service is to have a college degree. All our academic writers have a minimum of two years of academic writing. We have a stringent recruitment process to ensure that we get only the most competent essay writers in the industry. We also ensure that the writers are handsomely compensated for their value. The majority of our writers are native English speakers. As such, the fluency of language and grammar is impeccable.
What if I don't like the paper?
There is a very low likelihood that you won't like the paper.
Reasons being:
When assigning your order, we match the paper's discipline with the writer's field/specialization. Since all our writers are graduates, we match the paper's subject with the field the writer studied. For instance, if it's a nursing paper, only a nursing graduate and writer will handle it. Furthermore, all our writers have academic writing experience and top-notch research skills.
We have a quality assurance that reviews the paper before it gets to you. As such, we ensure that you get a paper that meets the required standard and will most definitely make the grade.
In the event that you don't like your paper:
The writer will revise the paper up to your pleasing. You have unlimited revisions. You simply need to highlight what specifically you don't like about the paper, and the writer will make the amendments. The paper will be revised until you are satisfied. Revisions are free of charge
We will have a different writer write the paper from scratch.
Last resort, if the above does not work, we will refund your money.
Will the professor find out I didn't write the paper myself?
Not at all. All papers are written from scratch. There is no way your tutor or instructor will realize that you did not write the paper yourself. In fact, we recommend using our assignment help services for consistent results.
What if the paper is plagiarized?
We check all papers for plagiarism before we submit them. We use powerful plagiarism checking software such as SafeAssign, LopesWrite, and Turnitin. We also upload the plagiarism report so that you can review it. We understand that plagiarism is academic suicide. We would not take the risk of submitting plagiarized work and jeopardize your academic journey. Furthermore, we do not sell or use prewritten papers, and each paper is written from scratch.
When will I get my paper?
You determine when you get the paper by setting the deadline when placing the order. All papers are delivered within the deadline. We are well aware that we operate in a time-sensitive industry. As such, we have laid out strategies to ensure that the client receives the paper on time and they never miss the deadline. We understand that papers that are submitted late have some points deducted. We do not want you to miss any points due to late submission. We work on beating deadlines by huge margins in order to ensure that you have ample time to review the paper before you submit it.
Will anyone find out that I used your services?
We have a privacy and confidentiality policy that guides our work. We NEVER share any customer information with third parties. Noone will ever know that you used our assignment help services. It's only between you and us. We are bound by our policies to protect the customer's identity and information. All your information, such as your names, phone number, email, order information, and so on, are protected. We have robust security systems that ensure that your data is protected. Hacking our systems is close to impossible, and it has never happened.
How our Assignment  Help Service Works
You fill all the paper instructions in the order form. Make sure you include all the helpful materials so that our academic writers can deliver the perfect paper. It will also help to eliminate unnecessary revisions.
2.      Pay for the order
Proceed to pay for the paper so that it can be assigned to one of our expert academic writers. The paper subject is matched with the writer's area of specialization.
3.      Track the progress
You communicate with the writer and know about the progress of the paper. The client can ask the writer for drafts of the paper. The client can upload extra material and include additional instructions from the lecturer. Receive a paper.
4.      Download the paper
The paper is sent to your email and uploaded to your personal account. You also get a plagiarism report attached to your paper.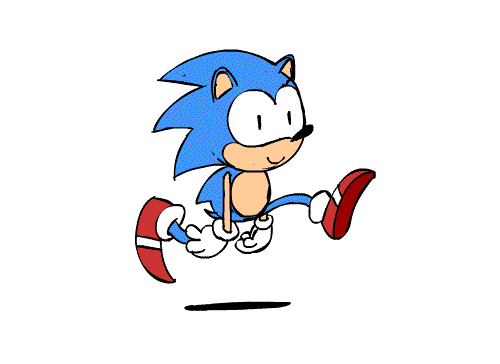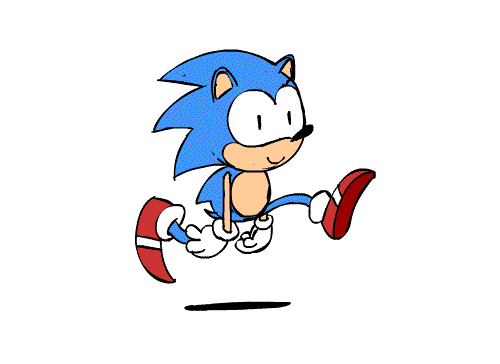 PLACE THIS ORDER OR A SIMILAR ORDER WITH US TODAY AND GET A PERFECT SCORE!!!
---