Introduction
Problems Facing Urban-Dwelling Youths
Why the Topic is Interesting
It is the high time that modern society begins to recognize various issues that affect the youths especially those living in towns. Some of these issues have always been there but are now rampant and are in almost every urban center. Problems facing the youth are felt by all members of the society including the aged. The public has to come up with solutions to most of these problems before it is too late. Unfortunately, some of these problems are issues caused by new trends.
The topic is relevant since the youth build up a great percentage of the world's population. For any nation to have a future, the youth must be empowered in various dimensions. Trying to curb these problems can be expensive but very important. A good population is one that comprises of both the aged and the young generation. Sober young generation means that a nation is likely to count economic growth in the future (European Union, 2011). It is, therefore, wise that these problems facing urban dwelling youths be identified and solved.
Problems Facing Urban Dwelling Youths
Young people, after completing their high school education without hopes of proceeding to post-high school education. Most of them do not get the opportunity to get into a degree program or get a good paying job. They, thus, opt to seek refuge in urban centers with the hope of getting better pastures. Here, they struggle in very difficult situations to earn a living or even proceeding with their education (Babbie, 2012). Today's economy requires an individual who at least has certain skills in a given field. Since most of these young people do not have the required skills needed in professional jobs, they are forced to work as subordinate workers and cleaners. This group ended up very frustrated as most of their expectations are shuttered by hard living conditions in town. Others even end up in drugs and substance abuse while others engage in dangerous criminal activities.
Among the many problems is drug addiction, excessive population growth, violence in school, materialism, obscenity among others. Various nations have decided to come up with various empowerment programs that are meant to give hope to the youths living in urban centers (European Union, 2011). Among these programs is the establishment of micro-finance institutions to help the youth start small scall entrepreneurs. Advisory services have also been introduced by various states meant at reducing social problems that are faced by youths in the urban centers.
Research Questions
In the process of collecting data during the study, a number of questions were used to guide the researcher. The following were the research questions;
What are the greatest concerns facing the city-dwelling youths?
Do the concerns vary by social class, gender, and education?
Do these concerns affect the way youths conduct their daily lives?
Do the concerns influence the change of behavior among young people?
Hypotheses
The following were the research hypothesis;
There are no major problems facing city-dwelling youths today.
Major concerns do not vary by social class, gender, and education.
Major concerns do not affect the way youths conduct their daily lives.
The major concerns do not influence a change of behavior among the youth.
Introduction
The world population currently stands at seven billion people. Out of this large portion are young people dwelling mostly in urban towns and cities in search of better living and employment. The increasing youth population in these areas is mounting pressure on the available resources as more and more youths seek to be employed in white-collar offices. The effect of this is the lack of enough jobs and facilities to satisfy the current pool of youths seeking employment. This may mean that youths may be facing hard times in the city unlike their counterparts in the countryside.
To determine the problems facing city-dwelling youths, research will be conducted to identify the most important problem(s), and the impact it has on the daily life of a city-dweller economically, socially, and politically. The purpose of this study is to gather information on the current problems facing city-dwelling youths today and their impact on city life.
Unlike country life, there are a lot of constraints in the city. These constraints include expensive meals or food, small space for the family and individual belongings, such as assets, traffic congestion, and noise pollution, and security (Long & Reed, 2013). Even with these problems, living in the city is a dream of most youths growing up in the countryside. They want to encounter exciting tasks and experiences, as well as the posh life associated with big city life. However, life in the city is sometimes unbearable, especially when one is unprepared to tackle it financially and socially. Traffic congestion, education, expensive food, and accommodation, are still at the far reach of most city dwellers. This has resulted in unpleasant behavior among youths, such as engaging in crime and drugs (European Union, 2011).
What I know, assume or Imagine
`Being a youth is privileged. Living in town is usually every young man's dreams. Life in town comes with several good things including new trends, fashions, and new products. Every new aspect is first experienced in towns before moving to upcountry. Most young people in urban centers grow up understanding several new things that their counterparts in rural areas.
According to many people's imagination including me, life in the town for the youth in town is full of fun and great things. I initially thought that young people get the very best of life and live life to the fullest. They enjoy new trends and fashions long earlier before those in rural areas.
What I Want to find out
The study will be conducted in various cities among youths dwelling in three estates selected on the basis of the social status of the resident. It will find out the difference in living standards of youths from the high-class estate, middle-class estate, and low-class estate. A single estate will be selected randomly from each category so as to have three representatives of each group of the economic status of city-dwelling youths in a given city (European Union, 2011). One city is estimated to be having a population of about 3.1 million people. Within the city, there are many areas for residents to live in, depending on their social status. People may dwell in different states depending on their net income, and this dictates the lifestyle and daily expenditure of the different social status groups.
Among the things that will be evaluated is a disparity in water availability, infrastructure development, and quality of services. Additionally, different problems that face youths living in town will also be evaluated and compared according to their social classes. Youths from the rich suburbs may, for example, find jobs faster than those from lower-class estates; thus, unemployment may not be a major concern to them (Babbie, 2012). However, there might be other factors in the cities that influence employment such as integrity, values, and policies.
What I discovered
The definition of youth depends on the topic under study. It is, however, defined by age limitation. For the purpose of this study, the youth will be defined as persons between the ages of 18 to 40 years. A city, on the other hand, refers to an administrative unit or a given population living within a small region. It is a perception of people of an urban center with a certain way of life, specific cultural and social features, and a place of economic activities.
They are centers of knowledge and sources of growth and innovation. However, they suffer from problems, such as social inequality, demographic problems, lack of suitable and affordable housing, and environmental problems among others. Cities play a key role in the country's economy. They are centers of business and innovation. This, however, does not guarantee every youth in the city an opportunity in an active position (European Union, 2011).
Youths are the key persons in the development of the economy. They are the most active and the highest population in most cities. They need support from the community at large to help in coping or fighting the challenges they encounter. Learning and earning is a key effort in solving problems of the youths (Babbie, 2012).
A larger population of youths dwelling in cities lives with the result of being a youth-at-risk. They have the highest unemployment rates despite being growth generators. This has led them to engage in criminal activities, detention, and drug addiction among others. Cities have the highest concentration of problems, a major one being unemployment. Aside from unemployment, there are other problems facing youths living in the city. A combination of factors contributes to problems among the youth, one of the factors is the lack of knowledge on the causes of such problems, as well as the combination of these problems. In order to find a solution, it was necessary to identify the problems first (The City of Brandon Operational Services, 2009). This survey is aimed at identifying the problems that face youths living in the city.
There were three social categories of youths dwelling in various cities of the world who participated in this research that is, those who comes from a middle-class estate, low-income estates and high-income estates. Based on the research questions they had different views on the problems they face as a youth living in the cities. The high income, estate youth dwellers all of them had higher education and it was not difficult for them to find a good paying Job. On the other hand, the middle income, estate youth, 80% of them had at least higher education while 20% of them had only a basic education. In the group of low income, estate youths 10% had higher education, 50% had basic education that is primary and secondary education and 40% had no basic education.
In relations to the question of sources of livelihood, there was a great difference between the three categories of social groups. In the social class of low 30% of them relied on casual jobs for a living which were hard to get on a daily basis, 30% of them had small business which acted as their sources of income and 40% of the youths had no source of income at all and they relied on friends and parents for basic needs. In the highest income, estate youths social group 70% of them were employed by the government and private companies, 30% had their own businesses, thus, there was no one in the group who was unemployed. When it comes to the middle income, estate youths 50% of them were employed in both the public and private sectors, 30% had their own medium-sized businesses and 20% were unemployed (European Union, 2011).
Regarding the attribute of the amount of income that the respondents earned a major difference was recorded in relation to the social group of the individual participants. In the highest income, estate youths category, all of the participants earned above $1000 per month. On the other hand, in the group of low income, estate youths only 10% earned above $300 per month, while 50% managed to earn at least $200 per month and 40% earned less than $ 100 in a month, for those who had employment or in business (Babbie, 2012). In the estate of middle income, 40% of the youths earned over $ 800 per month, 60% earned at least $500 per month, and these statistics are based on those youths who had a source of income.
The main source of information for the youths from high-income estates were newspapers, internet, and televisions, while the middle income, estate youths relied on the internet and televisions for the source of information. Low income, estate youths, on the other hand, the main sources of information was radio and television. On the issue of the mean of transport youths from high-income estates used their personal cars, while the middle income, estate, youths, mainly relied on the public means of transport and the low-income estate youths mainly relied on walking as their mode of transport. In relation to the major problems facing each category of youths, low-income estates youths main problems were economic, social and political in nature (European Union, 2011). Additionally, the high-income estate youths main problems were political in nature and the middle-income estate youths challenges were economic and political in nature.
In relation to the social, economic and political factors/problems affecting the youths each social group had a different view. Youths coming from low-income estates, their main problems were an inadequate shelter, food and water, insecurity, poor governance, poor roads and high levels of unemployment. High income, estate youths main problem was poor governance, which had an impact on their day to day lives (Babbie, 2012). The middle income, estate youths main challenges in life were insecurity, poor governance, poor roads and lack of better-paying jobs.
Furthermore, the study found out that the social group that an individual comes from has an impact on the kind of friends one keeps. The respondents from higher income category, their friends were within their social group and this scenario applied to the other social groups. Finally, the study found out that youths from the low income, the estate had to poor living style while their counterparts from high-income estates had a luxurious lifestyle.
One notable similarity in the data collected was there were no gender differences in terms of problems, educations and employment levels depending on the social group of the study participants.
Data were collected from respondents through personal interviews. Standardized and pre-tested questionnaires were used as a guide for the interviews. The mixed questionnaire was administered through personal interviews with respondents. The mixed questionnaires were suitable in this case as it allowed the respondents to express their views and ideas while facilitating quick administering of definite questions. The interviewees in this study were supposed to fill the questionnaires, after which data was entered into Microsoft Excel and analyzed using the Statistical Package for Social Sciences (SPSS) version 22.0.
The survey was conducted through the use of questionnaires and distributed to youths in the age bracket of 18 to 40 years. There was an equal number of males and females interviewed in this research, and an equal number of youths were interviewed from each social group (European Union, 2011). This group of people was the majority in Nairobi city. Most of them living in the part of the city had migrated from rural areas, while a smaller portion grew up here. Most were literate people with at least a basic primary and secondary school education. The majority of the respondents were unemployed.
Conclusion
Living in town is a real hustle. Many people believe that living in urban areas is a bed of roses. However, this is always not the case. Life in towns is always tough, especially for the youths. They experience various problems including involvement in criminal activities, drug and substance abuse, unemployment among others. These problems can be solved. They need government intervention in partnership with the public. Youth empowerment and introduction of youth micro-finances has helped reduce problems faced by urban dwelling youths
References
Long, H., & Reed, J. (2013). City v country: Where's the better place to live. The Guardian. Retrieved February 16, 2014, from http://www.theguardian.com/commentisfree/2013/aug/18/live-in-city-or-country
Babbie, E. R. (2012). Survey research methods (2nd ed.). Belmont, CA: Wadsworth Pub. Co.
Busha, C. H., & Harter, S. P. (2011). Research methods in librarianship: Techniques and interpretation. Orlando, FL: Academic Press, Inc.
European Union (2011). Cities of tomorrow: Challenges, vision, ways forward. Retrieved February 16, 2014, from http://ec.europa.eu/regional_policy/sources/docgener/studies/pdf/citiesoftomorrow/citiesoftomorrow_final.pdf
Millar, H. (2009). Rehousing Vancouver's street-involved youth. CPRN. Retrieved February 16, 2014, from http://www.cprn.org/documents/51955_EN.pdf
Kissingyou0912 (2012). Life in a big city (Disadvantages). Essay Forum. Retrieved February 16, 2014, from com/writing-feedback-3/life-big-city-disadvantages-40140">http://www.essayforum.com/writing-feedback-3/life-big-city-disadvantages-40140
The City of Brandon Operational Services. (2009). The city of Brandon youth plan. Retrieved February 16, 2014, from http://www.brandon.ca/images/pdf/adminReports/youthPlan.pdf
---
Are you busy and do not have time to handle your assignment? Are you scared that your paper will not make the grade? Do you have responsibilities that may hinder you from turning in your assignment on time? Are you tired and can barely handle your assignment? Are your grades inconsistent?
Whichever your reason is, it is valid! You can get professional academic help from our service at affordable rates. We have a team of professional academic writers who can handle all your assignments.
Plagiarism free papers
Timely delivery
Any deadline
Skilled, Experienced Native English Writers
Subject-relevant academic writer
Adherence to paper instructions
Ability to tackle bulk assignments
Reasonable prices
24/7 Customer Support
Get superb grades consistently
Online Academic Help With Different Subjects
Literature
Students barely have time to read. We got you! Have your literature essay or book review written without having the hassle of reading the book. You can get your literature paper custom-written for you by our literature specialists.
Finance
Do you struggle with finance? No need to torture yourself if finance is not your cup of tea. You can order your finance paper from our academic writing service and get 100% original work from competent finance experts.
Computer science
Computer science is a tough subject. Fortunately, our computer science experts are up to the match. No need to stress and have sleepless nights. Our academic writers will tackle all your computer science assignments and deliver them on time. Let us handle all your python, java, ruby, JavaScript, php , C+ assignments!
Psychology
While psychology may be an interesting subject, you may lack sufficient time to handle your assignments. Don't despair; by using our academic writing service, you can be assured of perfect grades. Moreover, your grades will be consistent.
Engineering
Engineering is quite a demanding subject. Students face a lot of pressure and barely have enough time to do what they love to do. Our academic writing service got you covered! Our engineering specialists follow the paper instructions and ensure timely delivery of the paper.
Nursing
In the nursing course, you may have difficulties with literature reviews, annotated bibliographies, critical essays, and other assignments. Our nursing assignment writers will offer you professional nursing paper help at low prices.
Sociology
Truth be told, sociology papers can be quite exhausting. Our academic writing service relieves you of fatigue, pressure, and stress. You can relax and have peace of mind as our academic writers handle your sociology assignment.
Business
We take pride in having some of the best business writers in the industry. Our business writers have a lot of experience in the field. They are reliable, and you can be assured of a high-grade paper. They are able to handle business papers of any subject, length, deadline, and difficulty!
Statistics
We boast of having some of the most experienced statistics experts in the industry. Our statistics experts have diverse skills, expertise, and knowledge to handle any kind of assignment. They have access to all kinds of software to get your assignment done.
Law
Writing a law essay may prove to be an insurmountable obstacle, especially when you need to know the peculiarities of the legislative framework. Take advantage of our top-notch law specialists and get superb grades and 100% satisfaction.
What discipline/subjects do you deal in?
We have highlighted some of the most popular subjects we handle above. Those are just a tip of the iceberg. We deal in all academic disciplines since our writers are as diverse. They have been drawn from across all disciplines, and orders are assigned to those writers believed to be the best in the field. In a nutshell, there is no task we cannot handle; all you need to do is place your order with us. As long as your instructions are clear, just trust we shall deliver irrespective of the discipline.
Are your writers competent enough to handle my paper?
Our essay writers are graduates with bachelor's, masters, Ph.D., and doctorate degrees in various subjects. The minimum requirement to be an essay writer with our essay writing service is to have a college degree. All our academic writers have a minimum of two years of academic writing. We have a stringent recruitment process to ensure that we get only the most competent essay writers in the industry. We also ensure that the writers are handsomely compensated for their value. The majority of our writers are native English speakers. As such, the fluency of language and grammar is impeccable.
What if I don't like the paper?
There is a very low likelihood that you won't like the paper.
Reasons being:
When assigning your order, we match the paper's discipline with the writer's field/specialization. Since all our writers are graduates, we match the paper's subject with the field the writer studied. For instance, if it's a nursing paper, only a nursing graduate and writer will handle it. Furthermore, all our writers have academic writing experience and top-notch research skills.
We have a quality assurance that reviews the paper before it gets to you. As such, we ensure that you get a paper that meets the required standard and will most definitely make the grade.
In the event that you don't like your paper:
The writer will revise the paper up to your pleasing. You have unlimited revisions. You simply need to highlight what specifically you don't like about the paper, and the writer will make the amendments. The paper will be revised until you are satisfied. Revisions are free of charge
We will have a different writer write the paper from scratch.
Last resort, if the above does not work, we will refund your money.
Will the professor find out I didn't write the paper myself?
Not at all. All papers are written from scratch. There is no way your tutor or instructor will realize that you did not write the paper yourself. In fact, we recommend using our assignment help services for consistent results.
What if the paper is plagiarized?
We check all papers for plagiarism before we submit them. We use powerful plagiarism checking software such as SafeAssign, LopesWrite, and Turnitin. We also upload the plagiarism report so that you can review it. We understand that plagiarism is academic suicide. We would not take the risk of submitting plagiarized work and jeopardize your academic journey. Furthermore, we do not sell or use prewritten papers, and each paper is written from scratch.
When will I get my paper?
You determine when you get the paper by setting the deadline when placing the order. All papers are delivered within the deadline. We are well aware that we operate in a time-sensitive industry. As such, we have laid out strategies to ensure that the client receives the paper on time and they never miss the deadline. We understand that papers that are submitted late have some points deducted. We do not want you to miss any points due to late submission. We work on beating deadlines by huge margins in order to ensure that you have ample time to review the paper before you submit it.
Will anyone find out that I used your services?
We have a privacy and confidentiality policy that guides our work. We NEVER share any customer information with third parties. Noone will ever know that you used our assignment help services. It's only between you and us. We are bound by our policies to protect the customer's identity and information. All your information, such as your names, phone number, email, order information, and so on, are protected. We have robust security systems that ensure that your data is protected. Hacking our systems is close to impossible, and it has never happened.
How our Assignment  Help Service Works
You fill all the paper instructions in the order form. Make sure you include all the helpful materials so that our academic writers can deliver the perfect paper. It will also help to eliminate unnecessary revisions.
2.      Pay for the order
Proceed to pay for the paper so that it can be assigned to one of our expert academic writers. The paper subject is matched with the writer's area of specialization.
3.      Track the progress
You communicate with the writer and know about the progress of the paper. The client can ask the writer for drafts of the paper. The client can upload extra material and include additional instructions from the lecturer. Receive a paper.
4.      Download the paper
The paper is sent to your email and uploaded to your personal account. You also get a plagiarism report attached to your paper.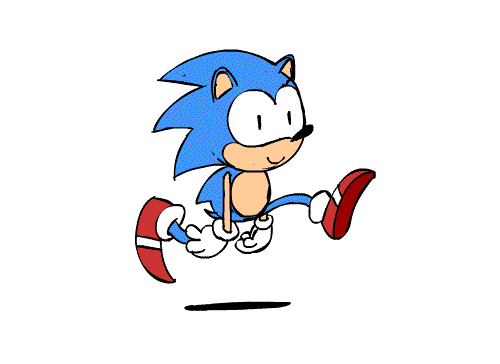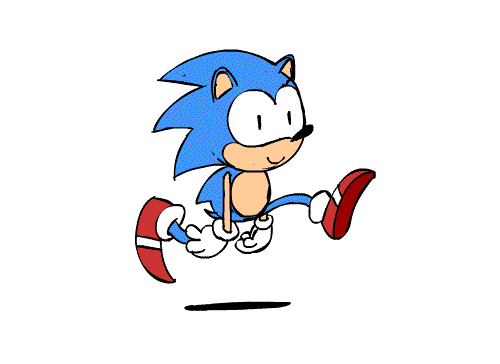 PLACE THIS ORDER OR A SIMILAR ORDER WITH US TODAY AND GET A PERFECT SCORE!!!
---