Learning that is imparted through an educational institution or training company within the workplace setting in known as Work-based learning (WBL). WBL is administered by an external teacher in professional capacity and supervised by an employee of the company where WBL is imparted. An exhaustive literature review indicates that it was only after Moser report's shocking revelations, regarding lack of literacy, language, and numeracy skills in one out every five adults in Britain that U.K took expedited policy actions to introduce WBL. WBL is relevant for all adult and young learners and more pertinent for instruction of English as a second language (ESL). Since medium of interaction and business transactions in U.K is English, instruction of ESL is essential for empowering vast percentage of population that does not have requisite skills to compete in labor market due to lack of language skills. Increased use of computers and multimedia in teaching and skill development requires that adult learners have competence in the use of English. The paper investigates methodologies and frameworks using which ESL can be promoted in work-based learning. It is by making the ESL courses and modules more interesting and practicable that ESL can be promoted. The paper provides a brief of historical development of ESL in context of work-based learning. Importance of reading comprehension, vocabulary, spoken skill development, and web-literacy has been emphasized by most of the researchers. Problem-based and project-based instructing methodologies are notable in improving the use of ESL for professional purposes.
based learning, English as a second language (ESL), ESOL, Learning
Table of Contents
1.0 Introduction 2
2.0 Literature review 6
2.1 Second language acquisition (SLA) theories 6
2.1.1- Behaviorist and Monitor theory 6
2.1.2- Action learning theory 7
2.1.3- Functional approach to SLA 8
2.2 Historical background 8
2.2.1 Work-based learning (WBL) 8
2.2.2 Adult literacy and ESL 9
2.3 Reading comprehension in ESL 11
2.4 Spoken English in ESL programs 12
2.5 Use of Computerized WBL: A theoretical framework for ESL 14
2.5.1 Web literacy in ESL programs and use of multimedia 16
2.6General vocational ESL 19
3 Application of theory to practice 22
3.1 Applying problem-based learning 22
4- Conclusion 28
5- Suggestions for further research 29
Bibliography 30
1.0 Introduction
In an increased globalized community throughout the world, English is the language that dominates world literature. It is English that is used in computing that forms main medium of communication across work environments. National and transnational communication in work-based environments is carried out in English. This holds true not only for English speaking countries such the U.S. And U.K but in Europe and Asia as well. Such globalized is the use of English that no community can ignore the importance of English as a medium of instruction in professional environments. Hollqvist (1984) observed that such vast is the use of English as a communication language that Swedish employees working for Ericsson communicate in English within and outside the organization. Warschauer (2000) observed that the symbolic analysts use English as a language to gather information in all professional and applied fields in which they work. Such heavy reliance on English has impacted the language instructors as well.
It is also observed that irrespective of the fact that an analyst and a worker visits an English speaking country or not, he/she has to communicate in English which leaves instructors to formulate more strategies to instruct ESL in work-based environments. All of this would be better in the introduction when you can emphasize the role of English in businesses today and therefore justify a focus on WBL and ESL within the context of WBL. Distance learning is not typical in academic pursuit of education, it today forms as major portion of work-based learning as well.
English as a second language (ESL) is learnt by non-native speakers of English. In U.S., the initiative to impart English as foreign language has its foundation in early 1900s when immigrants started reaching in the U.S. Large number of non-native speakers needed to learn English up to a level that they could organize themselves for their just rights. Acquiring citizenship in the U.S. was also among the main reasons that immigrants were compelled to learn English (Work-Based Learning.org, 2013).Instruction of ESL in England dates backs to 1800s, much before it took place in the U.S. However, it was in March 2001 that Britain, under the leadership of Tony Blair, recognized the need for improving adult literacy, numeracy, and language (ESOL) skills.
Having anticipated the acute issue in numeracy and language skills of adult population, Department for Education and Skills (DfES) U.K established the National Research and Development Center for Adult Literacy and Numeracy (NRDC) in 2002. The aim was to promote English as a language that breaks barriers to livelihood and development avenues in personal, professional, and social life of non-native speakers. In partnership with several public and private education and skills development institutions and joined by London Strategic Unit for the Learning and Skills Workforce (LSU) in 2008, NRDC currently spearheads U.K's governmental and non-governmental efforts to promote literacy, language, and numeracy LLN (NRDC, 2013).
Increase in immigrants in the U.S. And U.K has reinforced the need for English learning by foreign immigrants. Since immigrants assume an obligation of not only supporting themselves but their families as well, therefore ease of time and venue selection for learning English remains an uphill task for the immigrants. Work-place remains an optimal venue for immigrants to learn English as second language.Present study will explore the means, methods, and frameworks that may promote ESL in work-based learning. Following research question will guide the review of pertinent literature on ESL promotion in work-based learning.What are the general framework/s, method/s, and approach to promote ESL in work-based learning? The literature review is divided into eights subsections as follows. Section 2.1 historical backgrounds, section 2.2 and 2.3 are reading comprehension in ESLand Spoken English in ESL programs respectively, section 2.4 ESL for functional and analytical purposes, section 2.5 Web literacy in ESL programs, and section 2.6General vocational ESL. Section 3 is application of theory into practice. Each section reviewed different but interrelated work-based learning concepts, specifically in context of ESL. Conclusion and further research proposal forms section 4 and 5 of the paper. Literature on theories that have been most influential in learning and second language acquisition (SLA) has been used to conduct further research on methodologies and perspectives of work-based learning through ESL.
2.0 Literature review
2.1 Second language acquisition (SLA) theories
2.1.1- Behaviorist and Monitor theory
Many theories have been used to describe the process of second language. Behaviorist approach of learning has significantly impacted theoretical work in theories of learning. Prior to behaviorism, multiple theories having different focal points regarding learning process were coined. Variance competence theory of Tarone, Acculturation theory of Schumann, Nativization model of Andersen are some to mention. Behaviorism describes learning as an outcome of external events and ignores any internal mental processes. Only external stimulus is the rationale of one's action. Pavlov's experiments with dogs also reinforced such theoretical framework that promote behaviorism. Thus, theory of classical conditioning long remained in practice in pedagogical circles. Operant and behavioral conditioning is offshoot theories of behaviorism. Language learning was also understood through the same theoretical lens. Reinforcement and punishment are main tools used in behaviorist approach. For SLA, a learner theretofore must repeat and condition him/her to correct model of language. As opposed to behaviorism and structural linguistic models, creative constructivism theory of second language learning asserts that language is learnt through a creative process by using unconscious hypothesis (VanPatten, 2008; 24-25).
Monitor theory, presented by Stephen Krashen was first SLA theory. It describes SL learning occurs by comprehending meaningful messages within a text and interaction of these messages with language acquiring faculty of learner. The theory outlines an acquisition-learning hypothesis in which acquisition is from natural sources, by interacting with language 1 source. Language 2 learner becomes aware of second language just be interacting with L1 source. Chomsky also presented a theory called theory of language. This theory is closer to monitor theory and supports the notion that language acquisition ability is ingrained in child and forms essential elements of biological makeup.
2.1.2- Action learning theory
Action learning theory is prevails in the organizational settings and therefore more appropriate for work-based acquisition of second language. McKeown and Curtis (1987) describes that Rig Revans was the founder of action learning. The theory of action learning implies that there can be no learning without action and no novel action without considerable learning. Revans held the notion that for organizations to survive and prosper, the rate of their learning shall be equal or greater than rate of change. The language learning motivation (Oxford & Shearin, 1994) is also vital in this perspective. Frequent interactions based on action learning can induce the participants learning of skills and knowledge necessary for their professional progress. This however in case of immigrants and second language learners is not easy as English becomes in itself a barrier to acquiring knowledge.
Instructing English in a work-based environment may increase chances of professional growth. The participants of work-based learning programs get a whole new world of resources accessible by learning a language that has noteworthy professional importance. Rosen (1999) reported ESL as being the most taught language surpassing Spanish in all centers of Berlitz in the U.S. English for reading purposes, English for communication within organizations, and English for developing basic writing skills by the secretaries and lower administrative staff will also increase in the industry called English for occupational purposes (EOP). Actionbased (Cunningham, Dawes & Bennett, 2004)and project based (Wrigley, 1998) have become two important methodologies for ESL in work-based environments. Their acceptance from the employers is more as compared to other class room-based methods.
2.1.3- Functional approach to SLA
Functional theory of SLA holds that language is mainly used for communicating and without users, language does not exist (VanPatten, 2008; 57). There has been considerable difference in instruction of ESL for functional and analytical or intellectual purposes. The functional approach is narrow and only emphasizes upon providing very basic competence in English language. It deprives the participant of functional ESL program from reading comprehension development, vocabulary, and effective spoken skills (Tollefson, 1995). Occupational programs of ESL have not yet removed this inconsistency regarding instruction of English with two different approaches (Warschauer, 2000).
2.2 Historical background
The historical background section will introduce the institutional evolution of work-based learning (WBL) and ESL in U.K. With primary focus on WBL and ESL in U.K, reference to development in U.S. shall also be made to holistically acquaint the reader about the development of ESL. Following sub-section describes WBL and its historical background.
2.2.1 Work-based learning (WBL)
Work-based learning is related to on-job training to enhance skills of, language and numeracy to increase the chances of employability for an individual. In U.K, 'sitting next to Nellie' was the program in early 1950s in which new employees were placed with an experienced worker to learn skills used in job performance. After the introduction of competency based assessment, the learning aspect of an individual got back-tracked but recently, the British government, since 2000s has emphasized the role of work-based learning to enhance language and numeracy as well as technical skills of young and adult workforce (Moore, 2012).
2.2.2 Adult literacy and ESL
Adult literacy in U.K has been redefined after the Moser report reviewed the Adult Basic Education (ABE) in 1999 that described what literacy is and how the government may address the issue of inadequate literacy among adults. Literacy is categorized as functional, critical, and liberal concept of literacy. Functional form of literacy refers to reading and writing abilities that enable a person to function in a group or alone. Critical literacy relates to a person's ability to not only read the words but also the world around. The critical literacy concept is much holistic and deep as compared to functional. Liberal literacy concept was enabled by humanist movements and in Britain; it is related to adult liberal education. Advantageous classes assume responsibility to educate the disadvantaged groups of society. U.K currently employs a liberal adult literacy concept to educate adult population. English as a second language (ESOL) assumes primary importance in adult literacy programs as language is a medium through which learning in other disciplines take place. Adult literacy, ESOL, and numeracy has been brought to British agenda after Moser report in 1999 that indicated significant percentage of British adults being illiterate and lacking numeracy and language skills. Thus, it is 2000 and afterwards that ESOL and adult literacy efforts have been institutionalized in U.K.
In early 1900s, independent labor unions appreciated the need for immigrants to learn English for acquiring increased rights at workplace along with U.S. citizenship. It was not until the enactment of The Adult Education Act in 1966 that imparting of English as a foreign language to workers with limited English proficiency was realized (Moore & Stavrianos, 1994). In U.K, English language teaching (ELT) was recognized to be a profession only in the nineteenth century. This was a great leap from being a language of just under three million people in early 1400s (Howatt, & Widdowson, 1981). During early 1980s, researchers such as John C. Osterman observed few chances of radical change in employers' willingness to enable the work-based learning for their employees. Later on, there was a gradual transition of work-based learning from being in one industry to several others (Kopp, Kazis & Churchill, 1995).
A decade later it was Cowan (2005) who mentioned that community participation through the 'Alinsky tradition' (A participatory framework to accomplish social causes through community organization of different institutions such as labor unions, churches, and other publicly run bodies. Saul Alinsky was the founder of this method that has inspired modern day community organization programs) had increased in all domains of life except work-based learning and adult education. The researcher suggests that society had underestimated the impact that depriving adults from work-based learning (also life-long learning) has on the 'quality of life'. The collective consciousness of society has therefore evolved for adult literacy (Quigley, 1997) and now considerable effort, both by employers and government bodies is made to increase adult literacy through work-based learning. Cowan (2005) also observes that fundamental issue in imparting work-based learning is not procedural but political. This involves the process to muster significant social and financial support for life-long learning from workplace.
It needs not to be overlooked that literacy development is not only necessary for a person's career development but for a society's 'quality of life' as well. While there remain considerable difference in evolution of work-based learning in the U.S. And U.K, following review of pertinent literature will include scholarly resources from both the countries. Unwin and Fuller (2003) conducted a study to recommend ways and means of improving literacy and work-based learning in U.K, which concluded that i) the need for greater coherence between institutions charged with improvement in work-based learning ii) public funding to be provided to those firms only that commit to expand their role for work-based learning iii) focus should also be on younger section of people in need of work-based learning iv) establishing standards and nominating benchmark private employers that foster learning-based work-environment. Sponsored by National Institute of Adult Continuing Education, Leicester (England), the study adequately sheds light on importance of work-based learning. A functional approach for imparting learning of ESL was advocated during late 1980s in the U.S. (Jurmo, 1993).
It was emphasized that a gap between work place requirements of literacy and employees' skills was to be minimized. Burtand Saccomano (1995) mentioned that National Workplace Literacy Program (NWLP) launched more than 300 adult literacy programs from 1988-94, having 49% ESL inclusive courses. In the backdrop of such heavy emphasis on work-based learning, promotion of English as second language (ESL) becomes paramount in work-based learning. Multi-cultural and multi-ethnic countries such as the U.S. And U.K have significant percentage of immigrant population contributing both economically and socially. Following section reviews literature that elaborates the broad framework and methodologies through which ESL can be promoted in work-based learning.
2.3 Reading comprehension in ESL
The use of English as a second language includes the basic functions of communication performed through reading, writing, listening, and speaking. This section emphasizes the role of reading comprehension in work-based instruction of ESL. Reading texts, written materials, and instructions are primary task involved in educational as well as professional life. The more a person is able to read and comprehend the central idea of written material, the more he/she is able to communicate the reaction to written material. Vocabulary forms the main building block in reading communication. Thorndike (1973) described vocabulary as the most 'considerable factor' in the assessment of reading comprehension skills. The finding being relevant to children is also applicable on people working in professional environments. The 'instrumental hypothesis' developed by Anderson and Freebody (1981) holds true that a causal relationship between vocabulary and reading comprehension exists. The reading skills are improved through relative improvement in vocabulary of words.
Vocabulary is the words meanings that a person is familiar with. The language competence of a person is reflected through the use of vocabulary (McKeown & Curtis, 1987). The context in which words are used and their meanings decoded is also vitally important in language instruction (Graves & Watts-Taffe, 2002). 'Syntactic and Semantic cues' (McKeown & Curtis, 1987) are therefore important in building of vocabulary. Johnson and Pearson (1984) correctly identified many such cues that are present within the context of material being read. Most of the vocabulary therefore is learnt in contextual terms rather than academic (Sternberg, 1987). This implies that adult education should use the contextual model to instruct ESL, specifically in work-based learning where contexts are numerous to derive the meanings. This approach has been criticized as well due to it ignoring the fact that contexts are not always available for interpretation (Beck, McKeown & Kucan, 2002).
2.4 Spoken English in ESL programs
There is a considerable difference in young and adult learners of English language. The latter group mostly comprises of people in employment or striving to get one. Adults are more results oriented while learning second language. Learning is also not identical process occurring is the same way in each adult learner of language. Comprehensible input (Krashen; 2004) is vital for teaching language. Enabling the team members at workplace settings to speak in languages other than their mother tongue is essential. Team leaders may adopt a coaching style. Increased level of communication increases the team's operational effectiveness (Edmondson, 2003). Communication is primarily derived by the combination of speaking, listening, reading, and at times writing.Frequent interactions taking place are mediated by the coach. From self-managed teams to hierarchically managed teams, their interaction with each other is dependent on how effectively they understand each other. Ancona (1990) identified different teams in a survival context of situation. Three types of teams were reported i.e. informing, parading, and probing. The first team comprised that were only informing each other of the developments and these included people with diverse backgrounds in terms of linguistic capabilities.
The parading teams were reluctant to coordinate freely but did more than informing their peers of the developments taking place. Third team comprised of members who were actively probing the current happenings and trying to map their survival progress. It was the last team that showed significant advantage over the other two to survive. It can be argued that survival in economic and social domain of life, specifically in a society where one has to speak second language, is heavily influenced by the ability to communicate freely. There is a lot more influence of information processing in today's work environment and English as a second language is spoken by vast majority of workers. Many of these employees are effective speakers of English due to their motivation for achievement. Despite differences in approach regarding the instruction of ESL in work-based environment, the positive outcomes it has is an irrefutable argument. Information processing, analytical assessment and translation of the information into actionable data is required of the employees.
The involvement of listening and reading to be able to speak is also a much under-researched connection in ESL learning in work environment. Formulating English language tutorials that are consistent with the work activities of employees is a task that needs more detailed attention. The competency-based training to impart ESL has gained much importance as globalization and businesses based on transnational basis increases (Warschauer, 2000). Reich (1991) observes that categorization of employees is no more according to blue or white collar workers but by functions performed such production and data processers, in-person service persons such as janitors and hard labor workers, and symbolic analysts. The symbolic analysts are those that interpret complex symbols and texts. The income of symbolic analysts is increasing whereas that of former categories is decreasing. Analysis, evaluation, experimentation, collaboration, communication, abstraction, system thinking, and persuasion (Reich, 1991) are the main skills and abilities that employers will be looking for in the 21st century. This implies that employers will be more willing to hire a person with capabilities of intellectual nature that involves reading, writing, listening, and speaking on the analyzed material.
2.5 Use of Computerized WBL: A theoretical framework for ESL
Online education, distant learning, self-learning, and e-learning in higher education are some of the widely adopted uses of computer for pedagogical purposes. E-books and multi-media educational resources make use of computers for accessibility. Computers, where used as a vehicle for doing other tasks and accomplishing tasks that involve creation of educational content, have the ability to induce pedagogical motivation in teachers (Becker, 2000). Windschitl & Sahl (2002) reported their two years research-based empirical findings and observed that to depart from 'teacher centered' format of imparting education, computer-based pedagogy can increase motivation of teachers as well as students.
Having emphasized the importance of reading comprehension in building competency in ESL, the work-based learners can be exposed to different methods of instruction. Kern, Ware & Warschauer (2008) explained the model called Network-based language teaching (NBLT) in which computer technology is used to instruct the learners. It is referred as a 'pedagogical use' of computers to increase the language competency of learners. This can be adopted on preferential basis in the work-based learning since computers allow efficient use of time and money for learning. Geographical constraints can be removed with such effort that includes computerized instruction of language. Ortega (1997) mentions the first use of computer networks are associated to University of Texas at Austin and Gallaudet University. The former used it for 'synchronous conferencing' to teach deaf students the art of writing.
Expanding such use of computers in work-based learning can be challenging task since the use of computers and getting utility from them also requires English language competency. Kern (1995) mentioned that synchronous conferencing disrupts the flow of discussions and instruction but increases the responsiveness of participants. Free expression of perspectives is also a positive outcome of such computational methods to instruct language. Adult learners of language benefit more from such methodology as they tend to shy away from 'formal' instruction methods. Integrative models have been more preferred by some researchers to impart ESL in work-based learning programs. In an integrative model of education, specifically in context of imparting ESL, the content language and content are integrated into same instruction module. Academic content and language instruction is accomplished through same modules. English is used as medium of instruction in teaching mathematics, social studies, science, etc. This method uses language as a vehicle of acquiring knowledge related to specific subjects (Crandall, 1994).
The Vygotskian perspective (Lev Vygotsky asserted that social structure of learning event shapes a child's literary awareness, which in turn was dependent on linguistic support, a prerequisite for learning) perspective encourages both talk and action as both talking and action are vital for learning on imparting education is mainly in context of K-12 learners. Wrigley (1998) observed that project based and participative style of teaching language is as equally applicable to adult English Language learners in work-place settings. The second language acquisition can be noticeably improved by involving project-based schemes to instruct language. For instance immigrants may discuss their issues regarding immigrant laws and then writing them down to be handed over to their supervisors. This approach is practical and significantly enables the second language learners to be at ease of learning an otherwise 'alien' language. Learning within the social interaction framework is widely acknowledged. Motivation to learn the foreign language increases and therefore the result are much better as compared to ordinary and traditional instructional methods (Wrigley, 1998). The ESOL-based projects in work-based environments can adapt the project-based model by designing simple activities and plans (Lawrence, 1997) for instruction of English.
2.5.1 Web literacy in ESL programs and use of multimedia
Multimedia has assumed much importance in ESL courses whereby the linguistic demands from literate workforce are also increasing (Smith, et al., 2000). Visual literacy, most effectively promoted through multimedia usage, can facilitate adult literacy. For instance, mathematical representations are made easy to understand through multimedia graphics and pictures (Lemke, 1998).Multilevel use of visuals is reinforced by majority of the contemporary researchers in ESL instruction (Shank & Terrill, 1995). Sociocultural aspect of learning and method of instruction have significant impacts on the outcomes of ESL programs in professional settings. Employees are increasingly expected to analyze, interpret, and communicate information that is both complex and dynamic in comprehending. Visual communication is nonetheless an underestimated area in both academic as well as work-based learning of ESL (Brumberger, 2005).
The use of technology for literacy has been frequently acknowledged. Technologically stating, development from page to screen has also brought some significant challenges to ESL instructors in both academic and work-based environment. There are many more mental faculties required in the screen reading as opposed to page reading. Postman (1995) opposed the use of computer aided instruction of language and termed the introduction as detrimental to English language teaching. Internet-based writing was also criticized by Stoll (1995) and lamented the lack of prose and creativity in web writing. Nonetheless, web literacy shall not be less emphasized as the number of people getting literate through computers keeps increasing.
Debate regarding how educator may use web for the use of literacy development is already growing in the professional as well as academic fields. The ability of moving, removing, and adding text to the available resources has impacted in two ways. Firstly the level of literacy has increased just because participants of language programs might be able to use the web resources and mere interaction on the basis of trial and error does increase their literacy of English. On the other hand, they concentrate less and skim the material. This leaves the development of much needed analytical skills to chance rather than practice (Sutherland-Smith, 2002).
The perception that colorful and more presentable written materials are better than the usual 'black and white' ones is also something of concern for the instructors. Since quality is equated with colorful presentation of the text, more numbers of learners are interested in glossy presentation rather than the content (Sutherland-Smith, 2002). 'Snatch and grab' strategy in web-literacy programs is advised by Sutherland-Smith (2002) but the author mentions potential negative impact of this approach such as skimming through the material and taking a bottom line approach. This remains a downside of web-literacy.
Refinement of key-word search is also a technique in web literacy that may increase adult workers language competency while interacting in the web sphere. Chunking technique that refers to dividing the text in manageable parts is also useful in instructing ESL courses. 'Limit links' is an approach referred to the technique in which participants of ESL courses be given a limit to search links so that they are not distracted by vast number of links on their computer screen that results in lack of focus on research topic. Images and graphics to be used in the web-literacy programs of work-based ESL courses shall communicate clear and comprehendible information and knowledge, often adding some text as well. Info-graphics and textual images are two literacy sources that provide more information within a single screen image for the participants. The content shall be engaging and provide simple illustration of what intends to be taught to the participants. Shetzer and Warschauer (2000) identify that electronic literacy approach in network-based language training is helpful in incorporating many cognitive aspects of learning within the same tutorial. In page reading the objectives of imparting language instruction are achieved by using more number of course elements. World Wide Web is referred as an important source of providing learners and instructors of web-literacy awareness.
2.6General vocational ESL
The general vocational ESL can be instructed through two mediums i) community-based organization and ii) adult education programs. Adult education programs are of specific importance as there is more controlled environment in which progress and improvement in language skills of adult learners can be assessed. Some key observations about the adults that seek language skills are that: Adults require that applicability to real life scenarios is developed within the learning course. Adults have more experience in relating to situations and scenes described through language instruction. Since adults adopt a practical and problem solving aptitude toward learning new language, their reliance on more proactive and communicative instruction is desired.
The adults can be engaged in meaningful discussions that improves their oratory skills of second language. They are more concerned with important and practical aspects of English language learning, fiction is considered to be less useful as it does not directly serve any purpose for improving language skills. The last notion described here is not well rooted since the reading of fiction does improve vocabulary and expression as well as the imaginative aspect of thinking. Whether native or non-native, adult learners tend to display the aforementioned traits while learning ESL in professional settings. Sentence structures and vocabulary are important part of ESL courses. Second language acquisition theories do provide a broad framework in which the instructors of ESL in vocational settings can chalk out their own programs.
The ESL in vocational environments can be promoted by making it more meaningful and communicative (Brown, 2001) and introducing problem-based approach in instructionMatthews-Aydinli (2007). Opportunities and purposes of learning indirectly shall be provided to the learners rather than merely expecting from them to perform the tasks of reading, writing, or listening. Whilst a carefully designed activity that involves reading English materials and writing reflection on read material after some peer discussion improves learners' linguistic ability about English, it also provides them with an experience rather than a scheduled class or task.
Work-based learning shall be designed to promote interest in the English language rather than just promoting ESL. The underlying interest in English as a language may induce the ability of learners to improve fast. Error correction on frequent basis does not help the overall objective of ESL course. The motivational aspects of ESL, may it be any of the many components of ESL module i.e. speaking, reading, writing, and listening shall be recycled if it interests the learners. It may be planned that their work related activities are used for designing the module activities; this gives a feeling of connectedness to the language.
Structured practice is more useful if leaners commit incremental and developmental errors. If learning graph is good and the progress made is visible, more unstructured elements can be added to the ESL module. The researchers have agreed upon the notion that second language acquisition theories are developed by posing particular questions and then answering those questions. It might be so that a particular theory might not cover the objectives and motives of learners in a work-based environment. An open approach to instructing ESL (Florez & Burt, 2001) in professional environments shall be maintained to decrease any chances of bias or heavy persistence on any one theory.
Multilevel use of visuals is reinforced by majority of the contemporary researchers in ESL instruction in vocational settings (Shank & Terrill, 1995). Increasing the knowledge about participants of the program and connecting them on a personal level is vital to keep their interest in the learning process. English is a medium that the learners use for realizing other aspirations of life; it is not an end in itself but only a means to an end. Therefore, a more balanced approach that involves the use of structured and unstructured activities and multiple mediums of instruction can help ESL promotion in work-based learning. The richness of resources available to learners after they reach a minimum level of competency in English language shall be made known during the learning process through reference to such materials. For instance if learners belong to production and manufacturing background, recent developments that are otherwise unknown to them due to the language barrier shall be shared. This may provoke a general interest in leaners to do their own research.
Modeling the activities is as important as conducting them in instructing ESL within work environments (Wrigley & Guth, 1992). The learners need to know that they are expected to enrich their vocabulary. Learning outcomes shall also be shared before the start of activities. This increases the alignment of training and needed outcomes desired by the process. Building structures and models in language learning simplifies the tasks for learners (Shank & Terrill, 1995). They start enjoying the activity which otherwise is difficult for them. Demonstration of mastery acquired by the learners improves the motivational level to carry on language practice activities. The automatic processing of language only takes place when learning environment is not highly regulated.
3 Application of theory to practice
Since I did not had experience working with immigrants, it has now become easy and appropriate for me be more open about including lower- and lower-middle class immigrants. Immigrants are an important section of U.K societies. I was specifically interested in adopting the Network-based language teaching (NBLT) described by Kern, et al. (2008). The lectures and work-based learning workshops that I held afterwards this research were more computers centric. There were two compelling reasons for me to conduct computer-based learning workshops. Immigrants were specifically poor at computer literacy. Secondly, most of the immigrants in my class were fascinated by use of computers. Therefore, rather than engaging them for ESL classes through traditional lecture format, I preferred to introduce a medium that they were interested in exploring. My basic aim in adopting computer-based model for ESL class was to incorporate the Vygotskian perspective in learning process of my students. Participants of my class were encouraged to take action by using computers to attempt modules that I had prepared. While doing the tasks these participants were divided in small groups of two to three students each, based on their comfort level with each other. These students discussed what they were attempting to learn, meanwhile the regulating factor that I introduced was to monitor that they converse with each other in English most of the times. From the start of class I had decided that I will only inspire the participants to talk while ensuring they do so in English whereas I refrained from excessive regulation of their learning process. I received a positive feedback from the participants as some of them did not have a good experience with another instructor.
3.1 Applying problem-based learning
Having researched literature on work-based learning I was aware that current circumstances require the adoption of problem-based methodology to instruct adult learners. Since the research identified typical characteristics of adult learners or people in need of continuing education, I reflected back to reevaluate my preconceived notion about learning process of adults. I thought they were more resilient in the process of learning whereas research proved otherwise. Adult's sensitivity regarding their self-esteem prevents them to openly and communicatively discuss language issues with the instructor and in presence of other group member.
Matthews-Aydinli (2007) indicates that 'problem based' learningspecifically in case of second language learning is essential.For instance, I used a case scenario in which a contractor was about to raze temporary settlements of immigrants and I asked each group to make brief 3-5 slides presentation in which they were to inform city councilors regarding the potential implications of personal and social nature that may arise from demolishing their settlements. I observed that this 'case' catalyzed thought process of learners and they all put up genuine efforts to address the issue by presenting their slides. Each participant tried to put some compelling arguments and in the process they learnt several words which otherwise I also would not have introduced to them. Actually this 'case' provided a problem to be solved and provided meaningful interaction as advocated by Brown (2001).
The study proposes to implement a framework in which four crucial steps are involved such as i) pre-teaching the learners ii) introduction of problem and its perspective iii) solutions generation and iv) thinking upon the outcomes of each solution and choosing one. In the pre-teaching section, the teacher is expected to share with the learners, whether in academic or workplace setting, the significance of using problem solving technique. Further, the importance of using English shall be reinforced by the instructor. The pre-teach phase of this model will introduce the learners with the model of learning. While the instructor remains on site, during the actual activity of problem solving, his/her role is minimal, that of a facilitator.
Learners themselves shall solve the issue at hand but with the use of only English as a medium of conversation and reporting. On the second stage of this model, the learners need to be acquainted to the problem and some activity that they will perform by linking the problem to their real life experience. The main issue for instructor and workplace training managers is usually the appropriate make-up of problems. For instance, usually the employees need more training for performing 'machine-based' work. Since they are not good at English, they tend to resign from doing the task citing other reasons. The learners can be presented with issues such as writing application to line manager to formally ask for after-work training sessions. The learners can be presented with decision issues such as mock exercise to satisfy an annoyed customer. Both characters, of customer and fictitious employee can be performed by learners. Presenting such scenarios and many more can provoke a meaningful interaction, one that requires something beyond learning words. In fact, when I introduced 'case' based learning, participants were trying harder to come up with novel approaches to deal with the issue in case study rather than cramming words and their use.
Matthews-Aydinli (2007) suggests developing problems that interest the learners rather any academic problems. The issue at hand shall also include making of judgments and decisions since making decision involve the use of intellectual faculties of mind. Diversity shall be ensured by making the problem of being capable to be solved by multiple methods so as to reduce despondency among learners that they have not made a wrong decision but a less desirable one.
The framework outlined by Matthews-Aydinli (2007) helped me to create a context for problem solving exercise each time I prepared ESL exercises for learners. Previously, I used to instruct ESL as a course work and much academically. Structured format of learning activities were scheduled for training purpose. I have started altering this now as I look for more creative and untraditional content to instruct ESL. I find this more challenging for me even to think beyond usual instructing practices and find that learners are also mush interested in attending my learning trainings.
Though the learners use considerable amount of their language of origin but this I am sure can be changed with passage of time. Most of the learners being Chinese, it is challenging to build 'rapport' with them due to language barrier. Multilevel use of mediums of instruction (Shank & Terrill, 1995) and multilevel teambuilding (Matthews-Aydinli, 2007) is essential for an interactive session. After I incorporated these multi-media in my training sessions, learners were excited to attend my session. Now I have realized how technology plays important part in expanding the reach and medium of knowledge. Meanwhile the activity was in process; I remained to be an observer and facilitator to workplace ESL learning process.
Every now and then there will be learners who are not engaged in the process and feel either overburdened or left out. I tried to provide positive reinforcement to them. If having problems in group formation, the instructor can asked if participants have any preference for particular problem or team members whom they feel to be comfortable with. Essential skills framework includes six thinking skills that must be developed during instructing ESL in workplace settings. During my interaction with participants of learning classes, I discovered that problem solving approach to ESL instruction in work-based settings is also important in the context thatconsiderable number of adults do not apply jobs where they think they mightexperience difficulty and participants also reported that most of the times it was related to language. Problem solving methodology (Matthews-Aydinli, 2007) and project based approach (Wrigley, 1998) are deemed appropriate for ESL in work-based learning. Therefore, I now try to develop lesson plans involve 'problem' solving scenarios and require interaction to accomplish tasks.
Language practice opportunities are increased through group interaction when instructing ESL in work-based environment. I have now started using more info-graphics on soft boards and multimedia screen as compared to previous practice. Wrigley (1998) and Brown (2001) reported interactive style and 'talk and action' based style to be preferred over instructor centric style. When I started practicing my research, I brought the number of participants of each group down to threeat maximum and two at minimum. Group work is more useful as compared to the teacher-fronted sessions in class-based learning.Interactional negotiation may be better suited in small groups as compared to large groups where only the individual being engaged in conversation learns whereas other might not be listening even. This can be extended to work-based learning as well and implications of teacher fronted mode are not favorable for work-based learning.
I am clearly able to note a difference in participant attitude in my classes as it has become more responsivenow. A two-person task activity as compared to a four-person task activity was observed to generate more conversation and thus resulted in increased language practice. I can relate to it since I have an experience of getting only few minutes in large group discussions. 'One size fits all' approach has been condemned and not held as useful in researcher's point-of-view. Individual and focused activity formulation for ESL learners in professional environment may help to induce motivation to learn.
The reluctance to engage in conversation in large groups and those moderated by teacher in front does slow down the needed outcome. I have now started focusing on instructing adult learners at small and medium organizations since they are more receptive in applying ESL work-based learning. It is also my general observation that immigrants in U.K, who experience problems due to increased requirements to fill forms, use digital scanners, and fill reports try to avoid the jobs requiring use of such tools. These tasks were not previously in their job description. The Lifelong Learning Networks (LLN) has played an important role in instructing adult learners to acquire basic skills that are necessary for continuing their jobs successfully.
I found the LLN publication of specific use as they narrate particular and simple case studies depicting ESL and adult education and skills development. Even jobs such as those of baby sitters, dairy farmers, and transport drivers are affected by the change that has occurred in work practices. They are required to sign forms, interpret information, and then make decision based on the interpretation. Language skills are central and ESL programs incorporated by LLN in their lifelong learning courses offer greater context for the leaners. The addition of context not only enables the learners to relate to the situation but also to decide about the context using English.
4- Conclusion
Work-based learning has assumed much importance due to an increased level of globalization. Work-based learning is required by immigrants as well as local population of U.K. These can be adults as well as young people.It was in 1999 after the publishing of Moser report that the British government started focusing on work-based learning and adult basic education (ABE). Since work-based learning has to be conducted through an instruction language, it is appropriate to use ESL for work-based learning programs. Second-language acquisition theories such as behaviorist theory, monitor theory, action learning theory, and functional approach theory have shaped the instruction of ESL. Reading comprehension and spoken English have been identified as the most important need of adult and young learners. In the domain of work-based learning, web-based learning has also assumed much importance. Distant learning is enabled through the use of web-media. Therefore, for effective work-based learning through ESL instruction, the need for increasing web-literacy has also been identified. ESL in vocational learning has also been found to have positive impact on the learning process. Frameworks of significant interest have been identified as those presented by Shank and Terrill (1995) involving the use of audio-visual multimedia, problem solving method (Lawrence 1997; Wrigley, 1998) and elaborate framework presented by Matthews-Aydinli (2007) that provides a comprehensive model for promoting ESL in work-based learning. The aforementioned authors have emphasized the importance of developing interactive and communicative methods to instruct learners, implying that language is best learned as an outcome of proactive problem-based activity. While applying 'problem based' approach to instructing ESL, that teacher-fronted programs shall not be designed and instructor shall only be limited to the role of facilitator.
5- Suggestions for further research
Further research in life-long learning and work-based learning by using ESL can be conducted on the topic of successful case studies and techniques that have used multi-media technology. Multi-media technology is increasing the reach of work-based ESL courses in communities low in literacy rate and adult education. Research on multi-media effectiveness is proposed because workplaces already have multimedia resources and this may save capital investment in developing new resources for work-based learning. Employers are specifically concerned about upfront expenditure on work-based courses being conducted at their premises. So multimedia use, in one way saves their cost. Secondly, most of the work-related interaction that takes place is through computers now. For instance in large retail stores the use of scanners and bar code readers are thought mandatory. In call centers also, the use of computers and multimedia is part of job description of employees. From retail sector jobs to specific task oriented jobs, in one way or another, employees have to use technology. Therefore, future research can be focused on addressing the use of multimedia and its effectiveness in work-based settings.
Bibliography
Anderson, RC & Freebody, P 1981. 'Vocabulary knowledge'. In J.T. Guthrie (Ed.),
Beck, IL, McKeown, MG & Kucan, L 2002. 'Bringing words to life: Robust vocabulary instruction'. New York: Guilford.
Becker, HJ 2000. 'Pedagogical motivations for student computer use that lead to student engagement'. Educational Technology, Vol. 40, no. 5, pp. 5-17. Viewed on 6 Mar 2013, [http://www.crito.uci.edu/tlc/findings/spec_rpt_pedagogical/ped_mot_pdf.pdf]
Brown, HD 2001. 'Teaching by principles: An interactive approach to language pedagogy'. (2nd ed.). White Plains, NY: Longman.
Brumberger, ER 2005. 'Visual Rhetoric in the Curriculum Pedagogy for a Multimodal Workplace'. Business Communication Quarterly, vol. 68, no. 3, pp. 318-333.
Burt, M., & Saccomano, M. (1995). Evaluating workplace ESL instructional programs. ERIC Digest. Washington, DC: National Center for ESL Literacy Education.
Cowan, MA 2005. 'Beyond single interests: Broad-based organizing as a vehicle for promoting adult literacy'. Review of Adult Learning and Literacy, Connecting Research, Policy, and Practice: A Project of the National Center for the Study of Adult Learning and Literacy, vol. 6, no. 6, p. 241.
Crandall, J 1994. 'Content-Centered Language Learning'. ERIC Digest. Washington, DC: ERIC Clearinghouse on Languages and Linguistics. (ERIC Document Reproduction Service No. ED367142).
Cunningham, I, Dawes, G & Bennett, B 2004. 'The handbook of work-based learning'. Gower Publishing Company.
Doughty, C & Teresa P. 1984. 'Information gap tasks: do they facilitate second language acquisition?' Paper presented at the 18th Annual TESOL Conference, Houston.
Edmondson, AC 2003. 'Speaking up in the operating room: How team leaders promote learning in interdisciplinary action teams'. Journal of Management Studies, vol. 40, no. 6, pp. 1419-1452.
Florez, MC & Burt, M 2001. 'Beginning to work with adult English language learners: Some considerations'. National Center for ESL Literacy Education.
Graves, MF & Watts-Taffe, SM 2002. 'The place of word consciousness in a research-based vocabulary program'. In A.E. Farstrup & S.J. Samuels (Eds.), What research has to say about reading instruction (3rd ed., pp. 140 — 165)? Newark, DE: International Reading Association.
Hollqvist, H 1984. 'The use of English in three large Swedish companies (Studia Anglistica Upsaliensia 55)'.Uppsala, Sweden: Acta Universitatis Upsalienis.
Howatt, APR & Widdowson, HG, 1981. 'A history of ELT. Oxford University Press.
Jurmo, P 1993. 'Rethinking How To Plan and Evaluate Workplace Education Programs: Innovations in New York State'. Jersey City, NJ: Literacy Partnerships.
Kern, R, Ware, PAIGE & Warschauer, MARK 2008. 'Network-based language teaching'. Encyclopedia of language and education, vol. 4, pp. 281-292.
Kern, RG. 1995.'Restructuring classroom interaction with networked computers: Effects on quantity and quality of language production'. Modern Language Journal, vol. 79, no. 4, pp. 457-476.
Kopp, H, Kazis, R & Churchill, A 1995. 'Promising practices: A study of ten school-to-career programs'. Jobs for the Future.
Krashen, S 2004.'The Power of Reading'. Portsmouth, NH: Heinemann.
Lawrence, A 1997. 'Expanding Capacity in ESOL Programs (EXCAP): Using Projects to Enhance Instruction: Literacy Harvest/Project-Based Instruction'. New York, vol. 6, no. 1, pp. 1-9.
Lemke, JL 1998. 'Meta-media literacy: Transforming meanings and media'. In D. Reinking, M. McKenna, L. Labbo, & R.D. Kieffer (Eds.), Handbook of literacy and technology: Transformations in a post-typographic world (pp. 283-301). Mahwah, NJ: Erlbaum.
Matthews-Aydinli, J 2007. 'Problem-based learning and adult English language learners'. Washington, DC: Center for Adult English Language Acquisition, Center for Applied Linguistics. Viewed on 23 Feb 2013, [http://www.cal.org/caela/esl_resources/briefs/problembased.html]
McKeown, M.G., & Curtis, M.E. (Eds.). (1987). The nature of vocabulary acquisition. Lawrence Erlbaum.
Moore, M & Stavrianos, M 1994. 'Adult education reauthorization: Background'. Princeton, NJ: Mathematica Policy Research.
Moore, R 2012. 'Basil Bernstein: The thinker and the field'. London: Routledge.
NRDC. 2013. 'History: An Introduction to NRDC'. Viewed on 7 Mar 2013, [http://www.nrdc.org.uk/content.asp?CategoryID=479]
Oxford, R. & Shearin, J 1994.'Language Learning Motivation: Expanding the theoretical Framework'. The Modern Language Journal, vol. 78, pp. 12-28.
Postman, N 1995. 'Virtual students: Digital classroom'. The Nation, vol. 26, pp. 377-382.
Quigley, A 1997. 'Rethinking literacy education'. San Francisco: Jossey-Bass.
Reich, R 1991. 'The work of nations: Preparing ourselves for 21st century capitalism'. New York: Knopf.
Rosen, B 1999, October 19. 'Why English is big business: Fluency a must for executives'. International Herald Tribune, p. 15.
Shank, C & Terrill, L 1995. 'Teaching multilevel adult ESL classes'. Digest. Washington, DC: National Clearinghouse for ESL Literacy Education.
Shetzer, H & Warschauer, M2000. 'An electronic literacy approach to network-based language teaching'. In M. Warschauer & R. Kern (Eds.), Network-based language teaching: Concepts and practice (pp. 171-185). Cambridge, MA: MIT Press.
Smith, MC, Mikulecky, L, Kibby, MW, Dreher, MJ & Dole, JA 2000. 'What will be the demands of literacy in the workplace in the next millennium?'Reading Research Quarterly, vol. 35, no. 3, pp. 378-383.
Sternberg, RJ 1987. 'Most vocabulary is learned from context'. In M.G. McKeown & Stoll, C 1995. 'Silicon snake oil'. New York: Doubleday.
Sutherland-Smith, W 2002. 'Weaving the literacy Web: Changes in reading from page to screen'. The reading teacher, Vol. 55, no. 7, pp. 662-669.
Thorndike, RL 1973. 'Reading comprehension education in ?fteen countries: An empirical study'. New York: Wiley.
Tollefson, JW (Ed.) 1995. 'Power and inequality in language education'. Cambridge: Cambridge University Press.
Unwin, L & Fuller, A 2003. 'Expanding Learning in the Workplace: Making More of Individual and Organizational Potential'.A NIACE Policy Discussion Paper, National Institute of Adult Continuing Education.
VanPatten, B 2008. 'Theories in second language acquisition: An introduction'. J. Williams (Ed.). London: Routledge.
Warschauer, M 2000. 'The changing global economy and the future of English teaching'. TESOL Quarterly, vol. 34, no. 3, pp. 511-535.
Wenglinsky, H 1998. 'Does it compute? The relationship between educational technology and student achievement in mathematics'. Princeton, NJ: Educational Testing Service.
Windschitl, M & Sahl, K 2002. Tracing teachers' use of technology in a laptop computer school: The interplay of teacher beliefs, social dynamics, and institutional culture. American educational research journal, Vol. 39, no. 1, pp. 165-205.
Work-Based Learning.org 2013. 'History of Public Policy in Work-based Learning and Workplace Literacy Programs'. Viewed on 7 Mar 2013 [http://www.work-basedlearning.org/public.cfm#list]
Wrigley, H & Guth, G 1992. 'Bringing literacy to life: Issues and options in adult ESL literacy'. San Mateo, CA: Aguirre International.
Wrigley, HS 1998. 'Knowledge in action: The promise of project-based learning'. Focus on Basics, vol. 2, no. D, pp. 13-17.
---
Are you busy and do not have time to handle your assignment? Are you scared that your paper will not make the grade? Do you have responsibilities that may hinder you from turning in your assignment on time? Are you tired and can barely handle your assignment? Are your grades inconsistent?
Whichever your reason is, it is valid! You can get professional academic help from our service at affordable rates. We have a team of professional academic writers who can handle all your assignments.
Plagiarism free papers
Timely delivery
Any deadline
Skilled, Experienced Native English Writers
Subject-relevant academic writer
Adherence to paper instructions
Ability to tackle bulk assignments
Reasonable prices
24/7 Customer Support
Get superb grades consistently
Online Academic Help With Different Subjects
Literature
Students barely have time to read. We got you! Have your literature essay or book review written without having the hassle of reading the book. You can get your literature paper custom-written for you by our literature specialists.
Finance
Do you struggle with finance? No need to torture yourself if finance is not your cup of tea. You can order your finance paper from our academic writing service and get 100% original work from competent finance experts.
Computer science
Computer science is a tough subject. Fortunately, our computer science experts are up to the match. No need to stress and have sleepless nights. Our academic writers will tackle all your computer science assignments and deliver them on time. Let us handle all your python, java, ruby, JavaScript, php , C+ assignments!
Psychology
While psychology may be an interesting subject, you may lack sufficient time to handle your assignments. Don't despair; by using our academic writing service, you can be assured of perfect grades. Moreover, your grades will be consistent.
Engineering
Engineering is quite a demanding subject. Students face a lot of pressure and barely have enough time to do what they love to do. Our academic writing service got you covered! Our engineering specialists follow the paper instructions and ensure timely delivery of the paper.
Nursing
In the nursing course, you may have difficulties with literature reviews, annotated bibliographies, critical essays, and other assignments. Our nursing assignment writers will offer you professional nursing paper help at low prices.
Sociology
Truth be told, sociology papers can be quite exhausting. Our academic writing service relieves you of fatigue, pressure, and stress. You can relax and have peace of mind as our academic writers handle your sociology assignment.
Business
We take pride in having some of the best business writers in the industry. Our business writers have a lot of experience in the field. They are reliable, and you can be assured of a high-grade paper. They are able to handle business papers of any subject, length, deadline, and difficulty!
Statistics
We boast of having some of the most experienced statistics experts in the industry. Our statistics experts have diverse skills, expertise, and knowledge to handle any kind of assignment. They have access to all kinds of software to get your assignment done.
Law
Writing a law essay may prove to be an insurmountable obstacle, especially when you need to know the peculiarities of the legislative framework. Take advantage of our top-notch law specialists and get superb grades and 100% satisfaction.
What discipline/subjects do you deal in?
We have highlighted some of the most popular subjects we handle above. Those are just a tip of the iceberg. We deal in all academic disciplines since our writers are as diverse. They have been drawn from across all disciplines, and orders are assigned to those writers believed to be the best in the field. In a nutshell, there is no task we cannot handle; all you need to do is place your order with us. As long as your instructions are clear, just trust we shall deliver irrespective of the discipline.
Are your writers competent enough to handle my paper?
Our essay writers are graduates with bachelor's, masters, Ph.D., and doctorate degrees in various subjects. The minimum requirement to be an essay writer with our essay writing service is to have a college degree. All our academic writers have a minimum of two years of academic writing. We have a stringent recruitment process to ensure that we get only the most competent essay writers in the industry. We also ensure that the writers are handsomely compensated for their value. The majority of our writers are native English speakers. As such, the fluency of language and grammar is impeccable.
What if I don't like the paper?
There is a very low likelihood that you won't like the paper.
Reasons being:
When assigning your order, we match the paper's discipline with the writer's field/specialization. Since all our writers are graduates, we match the paper's subject with the field the writer studied. For instance, if it's a nursing paper, only a nursing graduate and writer will handle it. Furthermore, all our writers have academic writing experience and top-notch research skills.
We have a quality assurance that reviews the paper before it gets to you. As such, we ensure that you get a paper that meets the required standard and will most definitely make the grade.
In the event that you don't like your paper:
The writer will revise the paper up to your pleasing. You have unlimited revisions. You simply need to highlight what specifically you don't like about the paper, and the writer will make the amendments. The paper will be revised until you are satisfied. Revisions are free of charge
We will have a different writer write the paper from scratch.
Last resort, if the above does not work, we will refund your money.
Will the professor find out I didn't write the paper myself?
Not at all. All papers are written from scratch. There is no way your tutor or instructor will realize that you did not write the paper yourself. In fact, we recommend using our assignment help services for consistent results.
What if the paper is plagiarized?
We check all papers for plagiarism before we submit them. We use powerful plagiarism checking software such as SafeAssign, LopesWrite, and Turnitin. We also upload the plagiarism report so that you can review it. We understand that plagiarism is academic suicide. We would not take the risk of submitting plagiarized work and jeopardize your academic journey. Furthermore, we do not sell or use prewritten papers, and each paper is written from scratch.
When will I get my paper?
You determine when you get the paper by setting the deadline when placing the order. All papers are delivered within the deadline. We are well aware that we operate in a time-sensitive industry. As such, we have laid out strategies to ensure that the client receives the paper on time and they never miss the deadline. We understand that papers that are submitted late have some points deducted. We do not want you to miss any points due to late submission. We work on beating deadlines by huge margins in order to ensure that you have ample time to review the paper before you submit it.
Will anyone find out that I used your services?
We have a privacy and confidentiality policy that guides our work. We NEVER share any customer information with third parties. Noone will ever know that you used our assignment help services. It's only between you and us. We are bound by our policies to protect the customer's identity and information. All your information, such as your names, phone number, email, order information, and so on, are protected. We have robust security systems that ensure that your data is protected. Hacking our systems is close to impossible, and it has never happened.
How our Assignment  Help Service Works
You fill all the paper instructions in the order form. Make sure you include all the helpful materials so that our academic writers can deliver the perfect paper. It will also help to eliminate unnecessary revisions.
2.      Pay for the order
Proceed to pay for the paper so that it can be assigned to one of our expert academic writers. The paper subject is matched with the writer's area of specialization.
3.      Track the progress
You communicate with the writer and know about the progress of the paper. The client can ask the writer for drafts of the paper. The client can upload extra material and include additional instructions from the lecturer. Receive a paper.
4.      Download the paper
The paper is sent to your email and uploaded to your personal account. You also get a plagiarism report attached to your paper.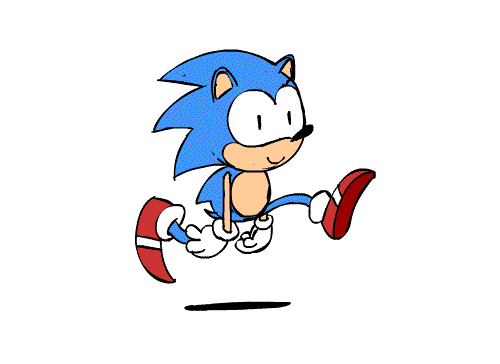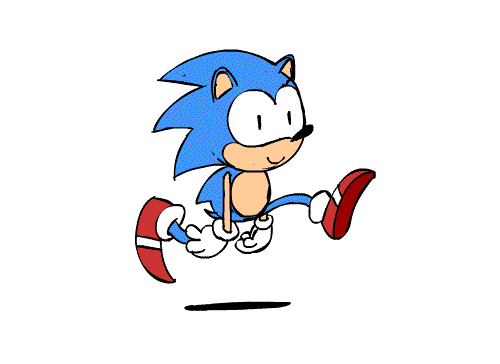 PLACE THIS ORDER OR A SIMILAR ORDER WITH US TODAY AND GET A PERFECT SCORE!!!
---