Repatriation and Its Consequences
There are few more contentious issues in the field of anthropology than that of repatriation, and this is no small claim to make in a field that can often seem to revel in contention. But unlike the generations-spanning feuds in physical anthropology, for example, much of the contention that arises around the issue of repatriation has arisen not between anthropologists but rather between anthropologists (and others working in the human sciences) and Native Americans and those who advocate for them.
This paper examines the effects that NAGPRA has had on research. This includes not only a narrow focus on how many DNA tests are done on how many skeletons and similar types of research findings but on the broader questions of how NAGPRA has shaped (and failed to shape) the discussion about the relationship between the past and the present. Each of the subfields of archaeology (and all of its sub-subfields) have traditionally focused on the past, yielding to historians only at the point at which sufficient written records exist that the material cultural aspects can be to some extent subsumed.
For many cultures, this ensures that archaeology focuses on a point in time that is sufficiently far in the past that there are few if any people still living who can object to the ways in which their past (and their ancestors) are being treated by current scholars. However, that has not been the case in the United States, where the "past" of native peoples is only a few hundred years and in which there are people whose oral histories connect them back to the very people whose skeletons are being catalogued in museums.
NAGPRA
In 1990 the U.S. Congress passed the Native American Graves Protection and Repatriation Act (almost universally known as NAGPRA). This federal law requires all federal agencies (and in general as a consequence state and local agencies, since these are usually enjoined from acting in conflict with federal law and practice) to provide for "all reasonable opportunities" for any federally registered tribe to claim or reclaim any human remains that is 'culturally affiliated" with that tribe. Also covered by NAGPRA are any artifacts that are associated with human remains or human burials.
In general, NAGPRA was welcomed by anthropologists, who felt as a community (and this included physical and cultural anthropologists as well as archaeologists) that returning culturally affiliated remains was the right thing to do. In fact, as Weiss notes, at least some anthropologists believed that repatriation might in fact supply researchers with more knowledge than they could gain through an examination of the remains themselves.
According to much of the discussion of the law as it was being considered and first put into effect was the idea that tribal representatives would be able to provide researchers with important historical and cultural information during the process of repatriation, the thinking went, ushering in a new era of cooperation between researchers and native peoples. Weiss cites the statement put out by the American Association of Physical Anthropologists as typical of the response of the scholarly community to the provisions in NAGPRA that remains that could be proven to be culturally affiliated with a modern tribe should be returned.
The AAPA supports the rights of Native Americans to claim human remains and funerary objects in cases where the modern group is culturally affiliated with the remains in question
Where cultural affiliation exists, repatriation claims must be honored; but where cultural affiliation is absent, repatriation claims have no moral foundation. (In Weiss, p. 2)
However — and this has proven in practice to be a significant caveat indeed — what constitutes affiliation has proven to be anything but straightforward.
It could be argued that, having been deprived of their fundamental rights vis-a-vis their ancestors, Native groups used the law to make claims on remains to which they do not have a right as defined by NAGPRA. Researchers have argued that they have rights to any non-affiliated remains while Native groups have pushed back, arguing that cultural affiliation should be defined at least as much by Native groups as by researchers.
Weiss (p. 6), after examining published research in the years after the enactment of NAGPRA, found that the law significantly suppressed osteological research — at least in terms of the numbers of studies that were performed and the number of remains that were examined. What Weiss could not do (this is not to place blame on her but rather to acknowledge the limitations of the act of human speculation. It is impossible to measure whether less knowledge was generated or anything about the quality of the knowledge. Not only is knowledge something that cannot be counted, but — even if it could — there is no way to assess the quality of knowledge in any objective way. Especially in the immediate present.
Since it is clear that the amount of research done (and the number of remains examined) has decreased since the enactment of NAGPRA, it would be easy to posit that the law has harmed the practice of archaeology. But this is true only if one defines the goals of archaeology in terms that are certainly simplified and are also arguably antiquated. While the paradigms of other subfields in anthropology have changed dramatically in the past generation or so (most notably cultural and linguistic anthropology), the underlying paradigms of archaeology have been far more resistant to change.
Ubelaker & Grant wrote an article in 1989 — just one year before the passage of NAGPRA — that reflected ideas that could have been lifted from an article written a century before. The two argue that bones are not ancestors and that researchers should have access to them to forward knowledge that will benefit each one of us because such research will expand understanding of our species.
The study of human remains can generate information about past cultures and civilizations that is unavailable from any other source. For living people descended from those past cultures, the study of remains is a vital link to their past, a means of gaining insight into their present, and even offers the opportunity to catch a glimpse of the future.
With respect to American Indians, much of what is known today about Indian history has been learned through the study of human remains. (p. 250)
What is most extraordinary about the above citation is not the claims made that studying human remains expands knowledge, for certainly studying acquiring facts about human remains adds in at least a quantitative way to the store of what it is that we know about the world.
Rather, what is most extraordinary about the above citation — and about the following one (which follows immediately after the above citation) — is that the authors are arguing that they and others have pursued their osteological research not for self-interest or self-benefit but for the benefit of native peoples.
Indeed, it is through those studies that many of the old stereotypes about American Indians have been shattered and relegated to outdated history books and movies.
Without access to Indian human remains, one can only assume that the next generation of American Indians and the generations thereafter will encounter huge gaps in their knowledge and understanding of the history of their people.
Through scientific analysis and long-term curation of Indian human remains, anthropologists and others who have devoted their careers to the study of American Indians can ensure that this history is not lost. The tragedy of such a loss is not limited to American Indians who would never know the full extent of their glorious history, but would be felt by all mankind. (p. 250)
The above makes sense within the context of the beginnings of anthropological/archaeological traditions, in which analytic research is considered to excuse any other motivation or result. However, there are many ways in which the accumulation of knowledge can occur. Knowledge, like research, or truth, or any number of other related concepts are not objective, stable terms.
The ways in which we frame our search for understanding determine the ways in which we gather information, what we do with it and how we are changed by it. Part of what has changed with the passage of NAGPRA is an aspect that has received relatively little commentary. Now anthropologists (including archaeologists) have to consider the relationship between living peoples and their material artifacts in a different way.
Up to NAGPRA (not universally, but commonly) scholars could create a dualism between the dead and the living, between the physical remains (literally as well as in more metaphorical ways). Native peoples exist in the modern world just like the rest of us, but their past could be peeled off in, creating a distinction between past and present that is not the lived experience for native peoples. Nor, it must be pointed out, is it the lived experience of most people.
Neither you nor I (or at least not I) consider myself and the way I live to be entirely disjoined from the past. I do not even know where most of my ancestors are buried. I do not even know where most of them lived, or what land they considered to be at the heart of their lives. I do not know how most of them conceived of the soul or of what happened when they buried their dead. And yet I would be troubled by knowing that researchers could dig up their bones. I would not necessarily forbid it (if I had the power), but I would be troubled. And I think that I would be close to infuriated if researchers claimed that they were pursuing such disinterring for my benefit. So must many native peoples feel.
How Does One Define Affiliation?
Key to the legal strength of NAGPRA as well as the broader implications that is has for the practice of the different sub-disciplines of anthropology, including archaeology, is the concept of affiliation. The law spells out how affiliation can be established. As cited in Ousley, Billeck, & Hollinger (2005) NAGPRA specifies that "a finding of cultural affiliation should be based upon an overall evaluation of the totality of the circumstances and evidence pertaining to the connection between the claimant and the material being claimed."
NAGPRA also stresses that the record for affiliation can contain gaps. This was an essential part of the background of the law because the history of the native peoples in the United States almost guarantees that there will be gaps in the affiliation record. This does not mean that there will be gaps in the lived sense of affiliation. The law also contains the following language (again, as cited in Ousley, Billeck, & Hollinger (2005):
Evidence of a kin or cultural affiliation between a present-day individual, Indian tribe, or Native Hawaiian organization and human remains, funerary objects, sacred objects, or objects of cultural patrimony must be established by using the following types of evidence: geographical, kinship, biological, archeological, anthropological, linguistic, folklore, oral tradition, historical, or other relevant information or expert opinion. (p. 9).
The above comes down to the following: Often a person may feel a connection to a tribe or band that exists because of family stories, or because of the angle of cheek bones, or because a family have lived in a particular part of the world for time out of mind. All of these are valid possible signs of affiliation. But to determine for the law whether any of these things is a valid sign of affiliation requires that they be considered as part of the whole.
Kennewick Man
One of the most storied cases that has arisen after the passage of NAGPRA was that of a skeleton found accidentally in Washington. This skeleton, which was nearly complete, became known as the Kennewick Man and was estimated by the scholars who initially (and briefly) studied it dated it to dated between 5600 and 9650 years ago.
Native peoples in the area claimed that they could have the skeleton because it was affiliated with them. Scientists claimed that the bones were sufficiently different that there was no clear biological link and that there were simply no other types of evidence in terms of cultural artifacts. There was no collection of evidence, no totality to consider. There were only the bones: An argument about who could claim this particular past had to arise from the skeleton alone.
The legal case that ensued from this skeleton (which ended with the skeleton being given to experts to study on the grounds that affiliation has to be proved, not simply assumed) is usually held up as an example of how NAGPRA can cause precisely the kind of acrimony that it was meant to quash. The following suggests some of the questions that this discovery raised and how they expanded to the corners of the profession:
…archaeology has always been dominated by those who waved 'science' in front of us like an inexhaustible credit card." According to Thomas, "[A]lthough limited parallels do exist between the fight over the Kennewick bones and the evolutionist-creationist struggle, the pivotal issue at Kennewick is not about religion or science. It is about politics. The dispute is about control and power, not philosophy. Who gets to control ancient American history — governmental agencies, the academic community, or modern Indian people?" (Weaver, 2000, p. 207)
NAGPRA was indeed (is indeed) about power. And not simply power over the remains of people or their burial goods, but about who gets to tell the story of what has happened since humans turned their backs to the Old World and worked their way across the land bridge.
The Kennewick discovery threatened to disrupt the stories of local Native peoples because it called into dispute some of their most important religious stories, and it is arguably the case that this is the major reason that they fought to gain control over the skeleton.
Debate over the fate of the remains often has taken a vitriolic and subtly racist turn as Natives have sought reburial of their ancestor, and scientists and their supporters have charged Indians with religious fundamentalism, accusing them of seeking to prevent study of the remains because they might "disprove" tribal creation accounts. (Weaver, 2000, p. 207)
It could be argued that the native peoples who claimed the skeleton lost this round (as American Indians have lost so much in legal entanglements with U.S. courts). But it seems to me that the adjudication of the case was actually a significant victory for Native peoples.
NAGPRA helped to prove that there is no single way in which to interpret the past. Scientists and other researchers have their claims to certain narratives and certain forms of narratives, and sometimes these take precedence, especially when the remains are representative of a group about which very little is known. In such a case, research may substantially benefit a range of groups, including living people who are at some distance related to the remains.
But in other cases, other forms of narrative take precedence. Sometimes Native religions or the tales of great-grandparents are more important then DNA. By bringing these other forms of narratives to the form in a way that had never been done as comprehensively before, NAGPRA has indeed helped to protect the indigenous past, other in ways that would have been hard to predict a generation ago.
References
American Association of Physical Anthropologists. (2000). Statement by the American Association of Physical Anthropologists on the Secretary of the Interior's Letter of 21 September 2000 Regarding Cultural Affiliation of Kennewick Man. http://www.physanth.org.
Ousley, S., Billeck, W. & Hollinger, R. (2005). Federal Repatriation Legislation and the Role of Physical Anthropology in Repatriation. Yearbook of physical anthropology 48: 2-32.
Ubelaker, D. & Grant, L. (1989). Human Skeletal Remains: Preservation or Reburial? Yearbook of physical anthropology 32: 249-287.
Weaver, J. (2002, Fall). Review essay. Project Muse.
Weiss, E. (n.d.) NAGPRA: Before and After.
---
Are you busy and do not have time to handle your assignment? Are you scared that your paper will not make the grade? Do you have responsibilities that may hinder you from turning in your assignment on time? Are you tired and can barely handle your assignment? Are your grades inconsistent?
Whichever your reason is, it is valid! You can get professional academic help from our service at affordable rates. We have a team of professional academic writers who can handle all your assignments.
Plagiarism free papers
Timely delivery
Any deadline
Skilled, Experienced Native English Writers
Subject-relevant academic writer
Adherence to paper instructions
Ability to tackle bulk assignments
Reasonable prices
24/7 Customer Support
Get superb grades consistently
Online Academic Help With Different Subjects
Literature
Students barely have time to read. We got you! Have your literature essay or book review written without having the hassle of reading the book. You can get your literature paper custom-written for you by our literature specialists.
Finance
Do you struggle with finance? No need to torture yourself if finance is not your cup of tea. You can order your finance paper from our academic writing service and get 100% original work from competent finance experts.
Computer science
Computer science is a tough subject. Fortunately, our computer science experts are up to the match. No need to stress and have sleepless nights. Our academic writers will tackle all your computer science assignments and deliver them on time. Let us handle all your python, java, ruby, JavaScript, php , C+ assignments!
Psychology
While psychology may be an interesting subject, you may lack sufficient time to handle your assignments. Don't despair; by using our academic writing service, you can be assured of perfect grades. Moreover, your grades will be consistent.
Engineering
Engineering is quite a demanding subject. Students face a lot of pressure and barely have enough time to do what they love to do. Our academic writing service got you covered! Our engineering specialists follow the paper instructions and ensure timely delivery of the paper.
Nursing
In the nursing course, you may have difficulties with literature reviews, annotated bibliographies, critical essays, and other assignments. Our nursing assignment writers will offer you professional nursing paper help at low prices.
Sociology
Truth be told, sociology papers can be quite exhausting. Our academic writing service relieves you of fatigue, pressure, and stress. You can relax and have peace of mind as our academic writers handle your sociology assignment.
Business
We take pride in having some of the best business writers in the industry. Our business writers have a lot of experience in the field. They are reliable, and you can be assured of a high-grade paper. They are able to handle business papers of any subject, length, deadline, and difficulty!
Statistics
We boast of having some of the most experienced statistics experts in the industry. Our statistics experts have diverse skills, expertise, and knowledge to handle any kind of assignment. They have access to all kinds of software to get your assignment done.
Law
Writing a law essay may prove to be an insurmountable obstacle, especially when you need to know the peculiarities of the legislative framework. Take advantage of our top-notch law specialists and get superb grades and 100% satisfaction.
What discipline/subjects do you deal in?
We have highlighted some of the most popular subjects we handle above. Those are just a tip of the iceberg. We deal in all academic disciplines since our writers are as diverse. They have been drawn from across all disciplines, and orders are assigned to those writers believed to be the best in the field. In a nutshell, there is no task we cannot handle; all you need to do is place your order with us. As long as your instructions are clear, just trust we shall deliver irrespective of the discipline.
Are your writers competent enough to handle my paper?
Our essay writers are graduates with bachelor's, masters, Ph.D., and doctorate degrees in various subjects. The minimum requirement to be an essay writer with our essay writing service is to have a college degree. All our academic writers have a minimum of two years of academic writing. We have a stringent recruitment process to ensure that we get only the most competent essay writers in the industry. We also ensure that the writers are handsomely compensated for their value. The majority of our writers are native English speakers. As such, the fluency of language and grammar is impeccable.
What if I don't like the paper?
There is a very low likelihood that you won't like the paper.
Reasons being:
When assigning your order, we match the paper's discipline with the writer's field/specialization. Since all our writers are graduates, we match the paper's subject with the field the writer studied. For instance, if it's a nursing paper, only a nursing graduate and writer will handle it. Furthermore, all our writers have academic writing experience and top-notch research skills.
We have a quality assurance that reviews the paper before it gets to you. As such, we ensure that you get a paper that meets the required standard and will most definitely make the grade.
In the event that you don't like your paper:
The writer will revise the paper up to your pleasing. You have unlimited revisions. You simply need to highlight what specifically you don't like about the paper, and the writer will make the amendments. The paper will be revised until you are satisfied. Revisions are free of charge
We will have a different writer write the paper from scratch.
Last resort, if the above does not work, we will refund your money.
Will the professor find out I didn't write the paper myself?
Not at all. All papers are written from scratch. There is no way your tutor or instructor will realize that you did not write the paper yourself. In fact, we recommend using our assignment help services for consistent results.
What if the paper is plagiarized?
We check all papers for plagiarism before we submit them. We use powerful plagiarism checking software such as SafeAssign, LopesWrite, and Turnitin. We also upload the plagiarism report so that you can review it. We understand that plagiarism is academic suicide. We would not take the risk of submitting plagiarized work and jeopardize your academic journey. Furthermore, we do not sell or use prewritten papers, and each paper is written from scratch.
When will I get my paper?
You determine when you get the paper by setting the deadline when placing the order. All papers are delivered within the deadline. We are well aware that we operate in a time-sensitive industry. As such, we have laid out strategies to ensure that the client receives the paper on time and they never miss the deadline. We understand that papers that are submitted late have some points deducted. We do not want you to miss any points due to late submission. We work on beating deadlines by huge margins in order to ensure that you have ample time to review the paper before you submit it.
Will anyone find out that I used your services?
We have a privacy and confidentiality policy that guides our work. We NEVER share any customer information with third parties. Noone will ever know that you used our assignment help services. It's only between you and us. We are bound by our policies to protect the customer's identity and information. All your information, such as your names, phone number, email, order information, and so on, are protected. We have robust security systems that ensure that your data is protected. Hacking our systems is close to impossible, and it has never happened.
How our Assignment  Help Service Works
You fill all the paper instructions in the order form. Make sure you include all the helpful materials so that our academic writers can deliver the perfect paper. It will also help to eliminate unnecessary revisions.
2.      Pay for the order
Proceed to pay for the paper so that it can be assigned to one of our expert academic writers. The paper subject is matched with the writer's area of specialization.
3.      Track the progress
You communicate with the writer and know about the progress of the paper. The client can ask the writer for drafts of the paper. The client can upload extra material and include additional instructions from the lecturer. Receive a paper.
4.      Download the paper
The paper is sent to your email and uploaded to your personal account. You also get a plagiarism report attached to your paper.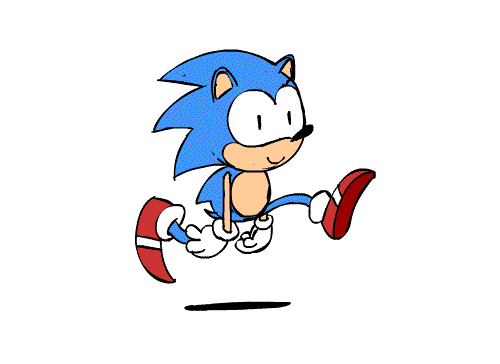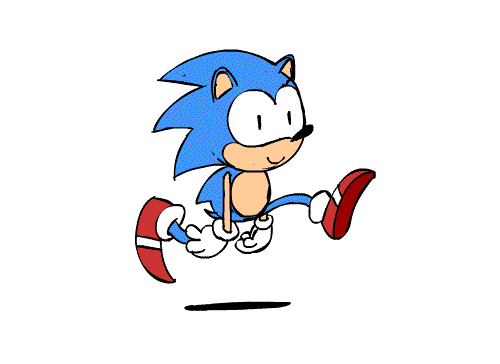 PLACE THIS ORDER OR A SIMILAR ORDER WITH US TODAY AND GET A PERFECT SCORE!!!
---