Role of Land Settlement Cooperative in the Kingdom of Thailand and Its Business Performance
Prior to the Cooperative Crisis
Agriculture is a mark of civilization for the mankind.
It is beyond economy.
It is a part of our society, and a part of our culture." (Kittiampon)
Interview: Thailand…," 2000)
Cooperative Contentions
This researcher contends that in Thailand, an agricultural cooperative's business duties, when dealing with farmers may be divided into two primary scopes:
The first "scope" consists of the original idea founding the agricultural cooperative, focusing on money, in the realms of either savings or loans.
Another "scope," marketing needs to cover the dual aspects of marketing agricultural products, such as providing pertinent agricultural input to members and gathering members' products to resell.
The primary problem regarding the "Business Performance," of the Thai agricultural cooperative is that it can, in fact, perform very well in the former scope, yet potentially fail in the latter. This researcher purports, albeit, that the latter constitutes the component, not only the most helpful in the agricultural sector, but also the most vital to its "lifeline."
Producing agricultural commodities does not prove to be a difficult task for Thai farmers. Their record reflects they can readily learn and adapt to utilizing new technologies, provided they know doing this will prove beneficial and/or more profitable. To locate the market to sell their products or secure a fair price, however represents the other side of the story.
In the past, the marketing process potentially proved to be much more complicated than the individual farmer could complete, due to the fact the farmers lacked marketing information (i.e. standard price; amount of demand), farm planning, transportations and facilities etc..
In other words, the farmers lacked basic, primary skills to successfully run a business; the primary reason the marketing function should be improved in the agricultural cooperative. Agricultural cooperatives could best help farmers, this researcher argues, by:
joining together to increase the farmers' bargaining power; if sharing marketing information to prevent production overloads and/or lower price; etc.
Could Thailand's current cooperative crisis stem from the fact: "the local collectors" or, in another word, "the middle men" conducting business between producers and consumers get richer and richer? These private sectarians possess an extraordinary amount of influence not only on farmers, but also in setting the price for their products.
To investigate this situation, I distributed a number of questionnaires, specifically asking the members of a cooperative to share their opinions. My primary focus for implementing the questionnaire relates to the cooperatives role and performance in securing and reselling the members' products. Questions and/or points of contention this researcher presents include:
Where do members sell their products?
To whom do they sell their products?
Why do they sell their products the way they do?
What is the difference of the price they receive the compared to potential prices if other avenues were accessed?
In addition, this researcher plans to schedule an interview with the manager of this cooperative to obtain an idea regarding his thoughts about the gathering and reselling function.
Cooperative Background
In 1972, His Majesty the King's advocated for joint ownership of land by farmers' groups to prevent transference of land tenure into the hands of absentee landlords and financiers. In addition, His Majesty promotes the advocacy of co-operative villages in which members and their families receive the right to till the land for perpetuity, while the governing board of the co-operative is responsible for marketing, purchasing of necessary seeds, crops, foodstuffs and agricultural equipments or utensils for the members. These benefits were realized in the Land Development Projects on a co-operative basis at Hup kapong, Phetchaburi Province (120 km southeast of Bangkok).
This Land Development Project provides farming families with permanent and sufficient land to work and live on, thus eliminating shifting cultivation and illegal settlements. This project simultaneously promotes agricultural activities that have procured the highest possible yield in produce.
The Land Development Project began with 146 farmer households, with each farmer receiving an agricultural field, 25 rais, to cultivate both in and out of an irrigation zone.
The current membership has increased to include 429 farmers. In Thailand the cooperative law states that in a family, only one person may become a member of one type of cooperative, whereas, if this constriction were not mandated, the number of agricultural cooperative members would most likely be double its current number.
Particular Policies
During the years 1987 to 1991, as recorded in Thailand's 6th Economic and Social Development Plan, the Thai government began to implement the development of agricultural production systems. This particular policy focused on reducing agricultural product prices' risk, ensuring a steady market and guaranteed price for produce, along with improving the quality and quantity of produce. In response, under the supervision of government agencies, albeit strategy was implemented to achieve targeted policies; to support the collaboration of agribusiness and farmers through "contract farming" (Naritoo, n.d., p. 1) in the study, "Contract farming in Central Plain: a case study of asparagus grower groups in Nakhon Pathom Province," Prof. Dr. Chatcharee Naritoo (n.d., p. 1) reflects on progress Thailand has demonstrated recently developing the agribusiness. "A key factor in support of the successful transformation from traditional to commercial agriculture," Naritoo (n.d.) notes, "has been the dynamic adjustment of Thai farmers and agribusiness entrepreneurs to the varying needs of world market."
Today, with or without support from the government, contract farming has reportedly spread its roots through each region of the country that is suitable for a given commodity. Depending on the commodity, farmers, agribusiness companies, and their binding agreement, contract farming posits several patterns. (Naritoo, n.d., p. 1)
Consequently, contract farming contributes greatly to agricultural development in the following issues.
The Potential of Agriculture Production": Farmers can produce new
Commodities, using new technologies and materials agribusiness. Farmers can also, contingent on high quality control, continuously produce for agribusiness firms.
The potential of marketing": Farmers do not experience marketing risks as agribusiness firms purchase all of the contract farmers' production year round.
The support from the government": Along with creating policies to support this type collaboration, the government implements infrastructure and input to drive the effort. As it ensures contracts are fair for both sides, when conflicts arise, the government intervenes.
The profits of contract farmers and agribusiness firms": Firms profit from the venture as they obtain technical expertise and input, along with high and stable prices. Agribusiness firms can also contract and sell the contract farmers' products prior to the world market, and in turn and produce higher profits. (Naritoo, n.d., p. 2 -3)
In 1972 the first drive to grow asparagus as a commercial crop began as part of the Hup-ka-pong King's Project in Phetchaburi province in southern Bangkok. (the Hup-kapong King's Project, a joint effort with the Israeli government, was designed to set up and promote a demonstration cooperative for project member farmers.
The initial crop of asparagus, produced as part of the King's project, was primarily transported directly from the fields, to the farmers' cooperative and sold to Thai Airways Cuisine. Surplus asparagus and was delivered to Bangkok markets for local consumption and export. After project members helped nearby farmers obtain the asparagus variety and the related cultivation techniques, they also began to grow the asparagus and sold it to middlemen. During the time Japan and European countries sought vegetable imports from tropical countries (like Thailand), which contributed to the peak of the asparagus export stage, a number of middlemen traveled to Hup-ka-pong and surrounding villages to purchase asparagus from farmers growing it outside the project outside project farmers. As these middle man paid higher prices than the peak local summer tariff, consequently their efforts ultimately ruined the Hup-kapong village's group system.
At one time, agricultural conditions in Hup-ka-pong, located 120 km south-east of its main market, Bangkok were poor. The problems included an inadequate irrigation system; infertile soil was infertile, disease episodes and plague of pests.
In addition, high input costs, along with an unstable marketing routinely contributed to the negative components. In 1987, albeit the Ministry of Agriculture and Cooperatives open the door for farmers to begin to grow asparagus.
The Ministry of Agriculture and Cooperatives appointed fifteen districts in nine Provinces: Phetchabun, Prachuap Khiri khan, Ratchaburi, Kanchanaburi, Phetchaburi, Nakhon Pathom, Nonthaburi, Rayong and Nakhon Ratchasima) for asparagus cultivation, which consequently enabled the ministry to predict and of manage asparagus production. (Naritoo, n.d., p. 11)
http://www.fao.org/docrep/009/a0306t/A0306T08.jpg
Les donnees foncieres en Tha lande (Land Reform…, 2006)
Land reform in 2006 Web Article:
This article reviews land tenure Systems and land tenure data in Thailand in order to illustrate the importance of such information for policy-making. The article also discusses the status of existing databases and constraints both in the process of collection and the quality of the data, which may limit the value of the information. It draws attention to the various areas of social conflicts that can be traced to the segmented approach to land administration in Thailand. The focal point of attention is forest areas: in view of the ecological importance and the "open access" nature of the resources, these areas face competing demands related to economic, equity and environmental concerns. It is argued that while land tenure data can be instrumental in addressing land-related conflicts, much of the practical value is lost because of inconsistency of information and because information is not readily accessible, or cannot be combined to allow for greater depth of analysis. In practice, this means that policy-makers cannot make immediate use of the information that is available because additional time and expense are required either to collect additional information or to verify the validity and accuracy of existing information.
This article is a report of a short-term study commissioned by the FAO Land Tenure Service to review and analyse Thailand's land tenure data. The objectives can be divided into five major areas, namely: (i) to identify how and why the collection of selected land tenure data in Thailand can be valuable to policy-makers; (ii) to review and assess the current status of collection of land tenure data in selected provinces of Thailand, including particular constraints as well as the current and potential institutional homes for the data; (iii) to identify the main issues that should be addressed to improve the collection of land tenure data; (iv) to evaluate the available land tenure data from the point-of-view of the Assets Capitalization Bureau (ACB) and its task, as well as the valuation of agricultural properties; and (v) to suggest issues that could be explored further in a given context.
To address the issues listed above, the following sections present findings in five corresponding areas, namely, the changing context of land resources in the Thai economy; the profile of public land administration institutions; public land resource management issues; the current status and limitations of land and tenure System information; and the relevance of reliable land tenure data to support land-related development policies.
The following table depicts a number of farms and average farm size in the whole kingdom, it was estimated that there were totally 5.70 million farms with the average farm size of 23.0 rai in 2001. The highest number is in the Northeast, more than 2.5 million farms, followed by the North, the Central and the South which account 1.30 million farms, 0.89 million National Report on Agrarian Reform and Rural Development in Thailand, ALRO, MOAC, February 2006 farms and 0.88 million farms respectively. In terms of average farm sizes, the largest farm size is in the Central region about 29 rai, followed by the Northeast and the South with the average of farm sizes of about 22 rai and 22 rai respectively. The smallest average farm size fall into the North at 21.5 rai.
Number size Number size Number size
1992 5,148,815 25.6-1,271,734 22.9-2,219,553 26.0 886,282 31.6 771,246 22.3
1993 5,173,826 25.4-1,271,734 22.8 248,132 25.6 877,801 31.4 779,011 22.1
1994 5,209,299 25.3-1,279,038 22.7-2,260,674 25.5 878,970 31.2 790,617 22.3
1995 5,248,815 25.2-1,293,997 22.6-2,273,549 25.4 879,835 31.0 801,434 22.3
1996 5,276,556 25.0-1,271,401 22.7-2,321,941 24.9 868,488 30.9 814,726 22.5
1997 5,301,771 24.7-1,248,485 22.9-2,367,454 24.3 857,579 30.7 828,253 22.4
1998 5,334,974 24.4-1,223,783 23.1-2,420,525 23.7 845,891 30.6 844,775 22.3
1999 5,667,506 23.2-1,297,415 21.8-2,598,537 22.3 891,383 29.1 880,171 21.7
2000 5,686,549 23.1-1,299,702 21.6-2,610,531 22.2 893,943 29.0 882,373 21.7
2001 5,702,388 23.0-1,301,667 21.5-2,621,272 22.1 895,680 28.9 883,769 21.7
Table1:1 Number of Farms and Average Farm Size by Region in 1992 to 2001
II. During the Course of the Corporate Crisis
In the article, "Interview: Thailand Eyes Agriculture as Key for Sustainable Development" (2000), a senior Thai agriculture ministry official told Xinhua in an interview is cited to note that "the Southeast Asian financial crisis made Thailand realize that a strong agricultural sector could help guarantee social stability and sustain development." ("Interview: Thailand…," 2000) Ampon Kittiampon, assistant permanent secretary of agriculture and cooperatives ministry, notes that Thailand's costly economic crisis taught their country to value Thailand's success as an agricultural exporter. Along with leading the world in exporting rice, this country also qualifies as the world's largest exporter of canned pineapple and processed tuna. In addition, Thailand numbers in the top 10 in frozen chicken exporters. ("Interview: Thailand…," 2000) Agriculture serves as a segment of society which produces food products, which in turn produces money, and also helps preserve natural resources and social and cultural traditions. At one point, during the booming years, however Thailand's focus shifted from agriculture to industry and services. "We jumped into the industrial sector and neglected the real need of the majority of our people — farmers," Kittiampon states. ("Interview: Thailand…," 2000)
Cooperative's Changing Challenges
In "Agricultural Cooperatives in Thailand: Innovations and Opportunities in the 21st Century," Ms. Suwanna Thuvachote (2006) purports in that Thailand's agricultural sector constitutes a vital element in Thailand's economy in its past and is projected to continue to be in the foreseeable future as Thailand is deemed an agricultural country,
Agricultural cooperatives, which promote the concept of self-reliance and cooperation, Thuvachote (2006) notes, contribute to raising Thailand's farmer members' socio-economic status in their agricultural sector.
Currently, changes in various external and internal environment s challenge Thailand's agricultural cooperative movement. To sustain its operation and business growth, and/or to survive, Thailand's agricultural cooperative movement has had to adjust its structure and business approach to developing situations. According to Thuvachote (2006), the Tha-Yang Agricultural Cooperatives present a positive model of successful adaptation to this particular type changing environments. (Ibid)
One Specific Success Story
Established in 1974, Tha-yang Agricultural Cooperative, Ltd. (TAC), located in Petchaburi province, approximately 200 kilometers from Bangkok, had 2,145 members in 2006.
TAC comprises one of the largest multipurpose agricultural cooperative s in Thailand, with business focus business in credit, deposit, banana export and central market service. TAC's success of implementing novel practices in exporting chemical-free Hom Tong Banana to Toto Consumer Cooperative (TCC) in Japan earned it the 2003 "Outstanding Product to Consumer" award.
Factors to Success
Primary factors contributing to TAC's success story of banana export to Japan include:
Cooperation among cooperatives:
This particular business success occurred primarily as cooperatives cooperated with each other to produce chemical-free bananas, in response to consumers' demand.
Trust: The two cooperatives projected "trust" of each other strengthened during production control, as they were transparent when exchanging information, along with consulting on their production and marketing plan.
Product Traceability:
Consumers' confidence increased as consumers could trace the product to its source. As consumers communicate concerns, consequently producers can address and strengthen weaknesses, and in turn have stronger customer base.
Technical Support: The government also contributes to this business' success; as the Department of Agriculture proffered technical support in areas of "production, cleaning, standardization, packaging and transportation," during the pilot phase of the 2001 banana export to Japan. (Thuvachote, 2006)
Prior to TAC's success, agricultural cooperatives in Thailand reportedly began in 1914, during the reign of King Rama V. Rice. At this time, the Thai economy opened to international trade, as production was becoming commercialized. Farmers, albeit did not profit from this scenario, as floods and droughts led to the farmers not being able to repay loans. In turn, many lost their farmlands and became hired-laborers, unable to pay their debts.
Through a special assistance program, Sir Bernard Hunter, leader of the Madras Bank of India, introduced the cooperative concept to Thailand, which proposed to help farmers to pay off debts, while simultaneously improving their livelihood. During 1916, in response to Hunter's efforts, the Thai government formed the "Wat Chan Cooperative" in Phitsanulok Province, the first "trial" cooperative society in the country.
Small paddy farmers knew this as a "village credit cooperative." With unlimited liability, this cooperative followed the Raiffesen credit cooperative type, only providing farm credit to help the farmers who were severely in debt Sixteen of the provinces' most indebted farmers became founding members of the Wat Chan Cooperative. Even though it had a start -up capital of only 3,000 baht, the cooperative functioned so effectively that the 16 members were able to repay 50% of their debts within the first 13 months of operation. Small village credit cooperatives began opening all over Thailand and continued to prevail until 1983.
During this span of time, other kinds of cooperatives were established, including the "Bank for Cooperative" in 1947; two provincial cooperative banks in Chiangmai and Uttaradit in 1952 and 1953; the "Bank for Agricultural and Agricultural Cooperative (BAAC) in 1966; the Agricultural Cooperative Federation of Thailand in 1969.
Currently, Thailand's official categories of cooperatives fall under seven types:
Agricultural Cooperative
Land Settlement Cooperative
Fisheries Cooperative
Consumer Cooperative
Thrift and Credit Cooperative
Service Cooperative
Credit Union Cooperative (Thuvachote, 2006)
The "Amended Associations Act," enacted in 1916, Thailand's first cooperative law, registered farmer cooperatives to help paddy growers. In 1928, another "Act" replaced the Amended Associations Act," permitting other kinds of cooperatives to be organized. This act, in turn, was amended a number of times. In 1999, the "Cooperative Act, B.E.2542," with 138 sections; divided into 10 parts, created through consults from government and non-government institutions to govern all types' cooperatives, replaced the latest amendment. (Ibid)
His Majesty the King and Agriculture
Along with assisting farmers by promoting cultivation techniques related to the use of soil and water, to increase production quality and quantity, His Majesty the King encourages farmers to utilize bio-technology and other new technologies in terms of production and packaging. These practices improve processing of agricultural produce into agro-industrial products, thus adding value and yielding greater incomes for farmers.
Utilizing private funds, His Majesty initiated a number of experimental projects in the country. Projects include a dairy farm, a milk cow centre and a factory producing sweetened condensed milk. Milk cow farming presents an example of a full-cycle production processing system, which significantly strengthens the milk cow industry.
Apart from those projects, the King set up an experimental rice mill to determine the most effective ways to store and also mill paddy rice. Farmers' cooperatives usually transfer these techniques to farmers in remote villages for them to adopt. Other projects initiated by His Majesty the King include: threshing rice husk to utilize in other purposes, building factories to produce pasteurized fruit juice and a prototype factory for preserved food. Through these projects, His Majesty the King investigated ways to maximize the use of agricultural produce. These projects, primarily intended to promote small-time farmers as suppliers of raw materials to food factories, also further the development of technologies in food processing and canned food production.
The Cooperative System
Farmers should help themselves, His Majesty the King emphasizes, other than in instances when the government extends help to specifically elevate living conditions. To help themselves, farmers could group together and assist each other, using a cooperative principle consequently giving them bargaining power, and in turn, lead to higher prices for their crops. The cooperative system, fundamental to the democratic system, in addition, could provide low-interest loans for members, along with, in times of trouble, relate helpful advice. The first cooperative in Thailand, formed in 1916, reportedly failed due to executive mismanagement, lack of managers' professional knowledge and in some cases, corruption. His Majesty, nevertheless encouraged farmers to form their own cooperatives while providing advice/information on operating procedures and management skills. In His guidelines, His Majesty stressed the need for honesty, unity and discipline, traits which traditionally have led each previous royally-initiated cooperative to succeed. His Majesty regularly supported the establishment of agricultural cooperatives in various development areas, set up under royal initiatives. The first royally-initiated agricultural cooperative was set up at Hup Kaphong, Cha-am District, Phetchaburi, on August 12, 1971. As this cooperative flourished, it has become a model cooperative, with visitors routinely studying its operation. Following the creation of agricultural cooperatives, numerous other forms of cooperatives, including a cooperative settlement and dairy farming cooperative were subsequently formed.
These, as other cooperatives advanced by His Majesty, have become firmly established, as they have methodically improved its members' living conditions.
In countering problems of land reclamation and the usage of arable land to its fullest content, his Majesty's leadership led to the instigation of land development projects. Necessary infrastructures for agriculture include "the construction of weirs and dams for watershed reform and flood control, cropping and pasture development, farm ponds and fish ponds, as well as breeding of livestock and utilization of waste products for improvement of top soil." Another major concern, polluted water, is being treated with natural methods such as controlling water plants' growth, so they absorb chemical wastes, in turn improving acquaculture's capabilities. Joint ownership of land by farmers' groups, prevents land tenure transference into hands of absentee landlords and financiers, as well as advocates for co-operative villages where members and families receive the right to till the land for "perpetuity." In the Land Development Projects on a co-operative basis at Hoob-Kapong and Dhon Khun Huai in Phetchaburi Province, Nong Plub in Prachuap Khiri Khan Province and Thung Lui Lai in Chaiyaphum Province, as is standard process for cooperatives, the co-operatives'governing board took responsibility for purchasing needed seeds, crops, foodstuffs and agricultural equipment, along with marketing for members were realized. Projects such as these, along the lines as those initiated by His Majesty the King, serve as a model for governmental co-operative village programs, to provide sufficient, permanent land for farmers and their families to live and work on. In turn, shifting cultivation and illegal settlements are eliminated while agricultural activities are promoted, which procure higher yields.
Transaction Cost Theory
In regard to the question, What is the Transaction Cost Theory?, this researcher relates research retrieved from two sources. In 1932, Ronald Coase developed: "The Transaction cost theory," as part of a lecture he presented to students at the School of Economics and Commerce in Dundee, Scotland. Following the presentation of the lecture, Coase reworked his notes into: "The Nature of the Firm." (Transaction cost…) the core of the Transaction cost theory purports: "When a company tries to determine whether to outsource or to produce goods or services on its own, market prices aren't the sole factor." Other components also contribute to the determination whether a company uses internal or external resources for products or services, which constitute the essence of the make-vs.-buy decision include:
Transaction costs,
Search costs,
Contracting costs and Coordination costs. (Transaction cost…)
According to Thayer Watkins (n.d.) in:
The Transaction Cost Approach to the Theory of the Firm, "Transaction cost refers to the cost of providing for some good or service through the market rather than having it provided from within the firm." In his article, "The Problem of Social Cost" Ronald Coase relates concerns regarding transaction costs and contends that to complete a market transaction, an individual must determine who one wishes to deal with, "to conduct negotiations leading up to a bargain, to draw up the contract, to undertake the inspection needed to make sure that the terms of the contract are being observed, and so on."
More concisely transaction costs include:
search and information costs bargaining and decision costs policing and enforcement costs
Without taking account transition costs into consideration, Coase stresses, one cannot properly understand hoq the economic system works, nor possess a solid basis to establish an economic policy.
Notes on: The Nature of the Firm (1937) by Ronald Coase":
Coase observes that market prices govern the relationships between firms but within a firm decisions are made on a basis different from maximizing profit subject market prices. Within the firm decisions are made on through entrepreneurial coordination. Coase quotes DH Robertson on there being,
Islands of conscious power in this ocean of unconscious co-operation like lumps of butter coagulating in a pail of buttermilk."
There are a great variety of arrangements in producing goods. In agriculture often most of the labor force works on a day-to-day basis. In other industries the labor force may be permanent, tied to the firm with long-term contracts. Repair services in some firms may be supplied by an internal organization; in others it is provided by specialized firms from outside. A firm is a system of long-term contracts that emerge when short-term contracts are unsatisfactory.
The unsuitability of short-term contracts arise from the costs collecting information and the costs of negotiating contracts. This leads to long-term contracts in which the remuneration is specified for the contractee in return for obeying, within limits, the direction of the entrepreneur.
A number of components need to be factored in to answer the question, How does the Transaction Cost Theory relate to the cooperative?:
Coase notes that even though inconveniences of market transactions exist, "if transactions are not governed by the price system there has to be an organization." (Watkins, n.d.) a business organization's objective is to reproduce conditions of a competitive market for production factors within the firm at a lower than actual market cost.
If an organization exists to reduce costs, albeit a question arises as to a purpose for any market transactions. Coase proffers two reasons (Watkins, n.d.):
Costs to organize additional transactions increase with scale are consequently equated with the costs of additional market transactions. (Watkins, n.d.)
Organization of larger firms may not reproduce the effects resulting from market conditions. (Watkins, n.d.)
In their study, "Courts and Contract Enforcement in Transition," Volker Beckmanna, and Silke Bogerb (1999) utilize a survey of 306 Polish farmers to investigate "theoretically and empirically the role of courts for contract enforcement in transition agriculture."
Ultimately, only 38.5% participants expressed confidence that courts would enforce these particular kinds of contracts. As Beckmanna, and Bogerb (1999) seek to identify components contributing to the extent actors determine the legal system to constitute a viable enforcement mechanism, they as the question: "Why do some farmers not consider contract enforcement through courts at all?" The most vital results of the study Beckmanna, and Bogerb (1999) implemented in contributing to theory and empirics of contract enforcement reveal that:
the farmers' responses to… questions could be explained by cost-benefit calculations with regard to court use, the costs of court enforcement are notonly dependent on the efficiency of the legal system but also on the type of contract and the value of the business relationship, the indirect costs of court enforcement can play a significant role and (4) the use of court enforcement is dependent on the availability of alternative enforcement mechanisms. (Ibid)
Beckmanna, and Bogerb (1999) posit that their model could be applied to any business relationship.
The "National Report on Agrarian Reform and Rural Development in Thailand, ALRO, MOAC," (2006) stresses: "The goal of agrarian reform and rural development is to transform rural life and activities in all economic, social, cultural, institutional, environmental and human aspects."
Specific objectives of this study include:
To promote understanding, learning and constructive dialogue to address agrarian reform, sustainable rural development, and rural poverty issue through the creation of a lasting platform of monitoring and evaluation of best policies and practices and the progress on agrarian reform and rural development; and the the the the to share experiences, and to foster improved willingness and concrete actions by the international community, government, producer organization, civil society organizations and others to enhance international cooperation and promote more equitable, transparent and accountable access to land and natural resources." (National Report, 2006)
Plans to achieve these objectives in Thailand's "Strategy for Agrarian Reform and Rural Development," include seven economic and social development strategies.
The following briefly describes the two strategical guidelines
Restructuring of management for sustainable rural and urban development. Major targets include:
Empowerment of communities and development of livable cities and communities. Emphasis should be placed on the development of processes that empower communities so that they can serve as strong foundations of society. Mobilizing participation of all stakeholders in community development is a priority target;
Alleviation of rural and urban poverty through the process of public participation. Poverty alleviation efforts should be holistic in approach, not just focused on income. To this end, empowerment of the poor should be a priority. Legal and regulatory reform is needed to provide the poor with access to government services, as well as to give them the opportunity to sustainable utilize natural resources for their livelihood, without breaking laws;
Establishment of linkages between rural and urban development. In order to distribute economic and social opportunities equitably, grassroots economies should be strengthened to provide sustainable incomes to rural people. Economic clusters linking rural and urban areas should be established. Cluster-based National Report on Agrarian Reform and Rural Development in Thailand, ALRO, MOAC, February 2006 economic development should be consistent with the economic potentials, preferences, and functions of each area; and Management of integrated area-function-participation (AFP) development. Capacity building is needed to equip local administrative organizations with trained people and effective management systems in order to facilitate decentralization.
A ii) Natural resources and environmental management which include major target as follows:
4.1 General Conditions
4.5 Poverty and Indebtedness
An average household of debt was increased continually from 1994 to 2002 in whole country. Bangkok citizen hold the biggest debt with amount of 157,730 Baht per household. Its amount has increased gradually everywhere in Bangkok and regions. An average amount of debt in four regions was in the range of 57,000-77,000 Baht per household, while it is over 82,000 Baht of the countrywide.
5. Programs for Agrarian Reform and Rural Development
Thailand is an agricultural country and the greater part of the population is engaged in agriculture, hence land is an essential factor in the development of national socio-economic conditions. Unfortunately, Thailand tenure systems have caused inequitable distribution of income. As the result, a greater number of farmers are poor and get into debt. They mostly become tenants and landless farmers. Poverty is therefore widespread in rural areas.
In addition, the population continues to increase at a rapid rate with reflection to scarce land resources. Recently, the government program namely the Nationwide Poverty Registration Program was formulated to identify the problems urgently. As one of the most serious problems is landless and inadequate of agricultural land, the number of registered people was about 2 million in the case of landless while the number for inadequate agricultural land was more than 1.5 million (ALRO, 2005). To solve these problems, the Agricultural Land Reform Act was promulgated and the Agricultural Land Reform Program has been conducted since 1975.
5.1 Agricultural Land Reform Program (ALRP)
Definition of land reform
Land reform in the 1975 Agricultural Land Reform Act is taken to mean. "Redistribution of land for farming and residential uses by allocating state land or, land purchased or expropriated from landowners who do not themselves cultivate or who own land in excess of what is stipulated by the Agricultural Land Reform Act of 1975 to farmers who are landless or do not have sufficient land for cultivation, and to farmers' institutions by means of lease and sale. In doing as, the state will provide supporting services such as resource development, marketing facilities as well as public utilities"
Land reform in the Thai context
Reform of the land tenurial structure in Thailand has the following objectives:
a) to convert the tenants and the landless to owner-operators.
A b) to provide landownership to squatters in public lands, and b) to ensure fair share between tenants and lessers. Land is acquired from the private land domain, voluntarily through direct purchase and, involuntarily through expropriation, from large and absentee landowners. It is then leased or sold on amortization basis to tenants, marginal and landless farmers. It the public land domain, land is earmarked for distribution to the poor. The option is either to lease or to buy from the government at a discount rate. Eventually, the land reform beneficiaries are encouraged to buy the land, so that they can become full landowners. In cases where land reform does not and cannot apply, efforts will be made to ensure that both tenants and landowners get a fair share from leasing arrangements. This is in recognition with the fact that leasing exists and cannot be eliminated by land reform or even by any legal means.
Reform of the production structure has the principal objectives as follows:
a) to attain optimal farm size, b) to prevent land fragmentation, and ALRO 16 / 02 / 06
To increase agricultural productivities.
Farm size in terms of the amount of landholding should be small but economically efficient. Land fragmentation should be prevented for fear that farm size may fall below the optimal level. Land is to be devoted to produce more intensively. Crop diversification is also recommended, instead of mono-cropping.
In so doing, reform of the supporting services structure aims to achieve the following objectives:
a) to ensure that farmers receive supporting services as needed, including social and economic, Infrastructural facilities, and (b) to upgrade the standards of living among farmers. It should be reiterated here that supporting services, if they are to be of any help, must beavailable and accessible to those in need. The need arises from the production process and also from within the farm households (such as health, education and domestic water consumption).
Objectives of land reform
With the above definition in mind, the objectives of land reform are revised to fit with the ALRO's mission. The following of objectives are:
1) to distribute land to farmers according to the Agricultural Land Reform Act;
2) to enable farmers to access capital resources;
3) to strengthen and self-development to farmers in Land Reform area; and 4) to increase the perennial plantation, food resources and income generation.
5.2 Land Reform implementation
Land distribution phase
Development phase
5.3 Implementation and Results of the ALRP
1) Land allocation
2) Development:
resources to enhance the better of farmers living and the capacity of water use for consumption and agriculture.
3) Increasing income
Public land
6. Conclusion
According to Programs for Agrarian Reform and Rural Development mentioned in section 5,… (National Report, 2006)
In "The Development of Agribusiness in Thailand," Rick Doner (1974, p.8) presents a view of Thailand's economic history:
As Thailand experienced external source's demand for primary agricultural commodities such as rice, a specific form of resource allocation in the domestic economy arose. This occurred as individuals harnessed their previously existing surplus capacity. This effort extended commercial agriculture, as a vastly enlarged surplus developed, all without changing production techniques.
As rice production specialization developed, a preexisting pattern of subsistence agriculture was destroyed, manufacturing activity, and local handicrafts.
The primary form of appropriation of the economic surplus was to transfer agricultural products from the countryside to Bangkok. While a Chinese comprador-merchant class and a European investment class controlled commercial capital, a metropolis-satellite relationship emerged.
The classes included: (a) foreign elements who provided labor, entrepreneurship, and capital for expo while the inflow of industries (mineral and agricultural) stimulated the rise of a miniature cooperative of modern manufacturing. From the remittances, a further leakage of domestically generated savings formed; (b) a class of "bureaucratic capitalists," as well as the comprador-merchant class; – "a rising bourgeoisie in Bangkok" used up a portion of the surplus for imported luxury good.
With the establishment of an incomplete infrastructure, parallel organizational changes evolved, enlarged and reformed administrative bureaucracy. This transpired not only for control, but also for surplus appropriation, and functional agencies such as import-export firms. During this phase of time, the king lost control over state trading, taxes, as well as customs duties' revenues on trade commodities.
This uneven, exaggerated development: the split between Bangkok and the countryside and came to the forefront, while "the new mode of economic operation enriched the capital."
Few linkages or feedbacks from the rice cultivation's extension were evident. Owing to the break-down of previous social relationships, as well as a few concrete effects from increased output, the level of well appeared to remain constant or may have declined.
Because accumulated capital was used for trading purposes, real estate, or luxury consumption, income distribution intensified. Basically no income was utilized for non-export related development expenditures nor for Thailand's manufacturing.
Thailand grew to become a vital component of the international division of labor in the world capitalist economy. Reliance on world markets replaced Thailand's previous self-sufficiency. When threats from the West challenged Thailand's territorial independence, the country retreated to the status of a colony consequently restricting its domestic development. (Doner, 1974, p.8)
In the study, "Role of the state in contract farming in Thailand: experience and lessons," Sukhpal Singh (2005) discusses Thailand's role regarding the promotion of contract farming for agricultural development… "[and] finds that although the state intervened intensively in contract situations, and contracting is widespread across crops and regions, contracting has not led to desirable consequences and remains a predominantly farmer — company relationship with the intermediation of middlemen." At the end of this study, Sukhpal (2005) presents contract farming policy focusing on the nature and quality of the state's role. Contract farming (CF), Singh (2005) explains relates to "the production and supply of agricultural produce under advance contracts, the essence of such contracts being a commitment to provide an agricultural commodity of a type, at a time and a price, and in the quantity required by a known buyer." CF basically incorporates four components:
pre-agreed price, quality, quantity or acreage (minimum/maximum), and time. (Singh, 2005)
CF contracts consist of:
procurement contracts under which only sale and purchase conditions are specified;
partial contracts wherein only some of the inputs are supplied by the contracting firm and produce is bought at pre-agreed prices; and total contracts under which the contracting firm supplies and manages all the inputs and the farmer becomes just a supplier of land and labour." (Singh, 2005)
Singh (2005) points out that although the value and relevance of contracts varies with products, people and points over time, and in regard to individual farmers, it is not the contract, "per se but the relationship it represents."
This researcher agrees with Singh (2005) contention that what matters most regarding contracts is not the contract – but the relationship it represents. The relationship between two proves vital to determining the development of CF or any other enterprise.
The context of the contract
On average, a farmer in Thailand cultivates about 3.5 hectares of land (Saenjan 1997). Thailand has traditionally been an agricultural country and a major food exporter. It was in the 1990s that agricultural products, which occupied the top positions in exports despite declining share of agriculture in GDP, lost ground to industrial products. but, still Thailand is one of the few countries in the Asia-Pacific region that has the capacity to produce more food than it consumes (Canadian Embassy in Bangkok 2001). Thailand is one of the world's leading producers and exporters of processed food products and is home to more than 7,000 food processing units. About 50 per cent of its processed food output is exported. Within the last two decades, it has become one of the few net producers in the world of a wide range of agricultural and fishery products (Subhapholsiri 2001). (Singh, 2005)
Although the NESDB initially devoted high priority to agribusiness in the Fifth Plan, the Sixth Plan designated a lead role to the private agribusiness, including CF system, focusing on co-operation among agribusiness firms, farmers, state (i.e., MOAC), and financial institutions.
A popularly known as the 4-sector co-operation plan) for the promotion of CF and agribusiness. The plan rationales the need exists to harness large agribusiness firms' resources and efficiency skills to reach small farmers and connect them in positive, profitable ways with markets.
The Seventh Plan continued the Sixth's CF policy on CF further explicitly promoting it in the following agricultural development Guidelines:
Focus on Marketing
The March 10, 2003 newspaper article, "Thailand Government Focuses on Products' Quality, Marketing," reports that Deputy Prime Minister Somkid Jatusripitak asked expressed concerns about Thailand's "marketing channels, product quality and the overlap of products from certain areas." ("Thailand Government…," 2003)
David R. Just and Richardd E. Just purport in "Information exchange and distributional implications of price discrimination with internet marketing in agriculture.," that "Since 1997, use of the Internet in agriculture has accelerated rapidly." They point out one implication for agriculture regarding information exchange via the Internet, that users surfing the Web, obtain information from one site, and then, in turn, can buy products from another seller at a lower price. Access to information, nevertheless Just, R. And Just, E. (2006) note, constitutes the most vital component contributing to farmer e-commerce adoption. As the Internet also generates "a reverse flow of information from registration data and clickstream choices of users that can be utilized for third-degree price discrimination and/or targeted direct marketing," marketers need more understanding of the distributional consequences.
In "The articulation of culture, agriculture, and the environment of Chinese in Northern Thailand (1)," Huang Shu-min (2005) examines factors of sustainable agriculture and livelihood, relating information about the Yunnan Chinese who settled in northern Thailand's Golden Triangle after 1964. By utilizing their generational knowledge of hill farming and crop diversity, along with their extensive ethnic networks, these Chinese settlers established workable communities in a mountainous region. As they focused owned producing cash crops, which included lychee nuts, tangerines, ginger roots, and bamboo shoots, the Yunnan Chinese's sustainable rural livelihood proved to be economically profitable. (Shu-min, 2005)
As Shu-min (2005) investigates the sustainability of agricultural systems established by Chinese in the Golden Triangle of northern Thailand, however, a number of controversies embedded in sustainable agriculture's concepts of and development in northern Thailand arise.
One, the nature of slash-and-burn agriculture, according to scholars, is regularly debated.
Another concern, relating to conflicts Regarding and tropical rainforests, include "environmental preservation and biodiversity, population pressures, and long — and short-term economic development."
Little consensus regarding necessary and objective criteria needed to measure sustainability exist, as these issues defy simple answers. Shu-min (2005) questions how a society's members can best reach "the goals of environmental soundness, adequate material benefit for life sustenance, and justice for all parties."
Border Zones
Chuthatip Maneepong and Chung-Tong Wu in "Comparative borderland developments in Thailand," purport that the country's border as a substantial barrier to the movement of people, as well as goods. A border sustains wage differences; land price variances and other existing disparities. "The zones between Hong Kong and Shenzhen and that between Singapore and Johor are two prime examples of the importance of the border in maintaining differences, which in turn promote cross-border development."
Maneepong and Wu (2004) examine the borders of Nongkhai, which borders Laos, and Sadao, bordering Malaysia, to determine significant factors contributing to the success or otherwise of cross-border developments in Thailand. "The Eighth Plan (1997-2001) and the current Ninth Plan signal a major shift in Thailand's development orientation from economic development to people-centred development." These plans' framework encompass key themes to enhance development potential of the regions, including:
to promote popular participation, to upgrade the capabilities of communities in the regions, and to strengthen regional administration.
Border towns, recognized for their potential to serve as economic activities' centres, represent vital targeted areas, defined by the Plan. The plan particularly purports deliberate development of border provinces and towns, particularly those incorporating potential as "economic bridges" to link Thailand with neighbouring countries. (Maneepong and Wu, 2004)
During and after the Asian economic crisis from 1997, even though border trade at the macro level has increased, at the provincial level the total volume of border trade has been negative, even in the sponsored towns such as Nongkhai and Mae Sot.
In "Communal irrigation, state, and capital in the Chiang Mai Valley (Northern Thailand): twentieth-century transformations," Paul T. Cohen and Ross E. Pearson (1998) explore "the impact of political and economic changes, at the local, national and international levels, on the traditional communal irrigation systems of the Chiang Mai Valley, northern Thailand."
Improved transportation and irrigation contributed to Thailand becoming increasingly diversified in agriculture after the Second World War. Another vital contributing factor in 1955, the introduction of a rice export tax and a rice premium tax, which provided a significant share of government revenue, while maintaining a low internal price of rice to subsidize urban onsumers. The premium additionally "distorted the rate of return on the production of rice relative to other crops and has thereby encouraged the cultivation of non-rice crops." (Cohen and Pearson, 1998)
Export-Oriented Growth
Annual increases in Thailand's GDP, during 1987 and 1988, reached as high as 11 per cent. In 1995, albeit, the rate pace of growth slowed down s to 8.83 per cent, simultaneously projected to decrease to 7.31 per cent in 1996. These exceptional economic growth rates, nurtured by state export-promotion policies beginning in the early 1970s, qualifies Thailand as an upcoming NIC. Thailand's extraordinary export-led growth has reportedly been achieved by three strategies: (Cohen and Pearson, 1998) industrialization, the promotion of tourism, and agricultural restructuring.
Thailand's national focus on industrial exports reduced the ratio of Thai citizens engaged in agriculture from approximately 80 per cent 20 years ago to approximately 60 per cent in the 1990s. By 1994 agriculture's share of GDP was 10.4 per cent; decreased from 22.3 per cent in 1982. "Agricultural production increased at an average of only 2.8 per cent annually from 1993 to 1995, whereas manufactures increased by an average of 11.3 per cent for the same period." (Cohen and Pearson, 1998)
In "Trade and Traders: Local Becomes National," Niti Pawakapan (2000) discusses economic growth related to residents of Khun Yuam, a small town in northwestern Thailand. Changes in the local community evolving from increasing interaction with outsider traders and the consumption of non-local products new trading activity has created a number of significant aspects associated with the pricing system and buyer-seller relationships. "In the old days," Pawakapan (2000) reflects, "sellers and buyers always bargained over the prices of goods, which helped both parties reach a mutually satisfactory deal, while creating a relationship between them." Sellers regularly gave discounts, which frequently attracted regular customers, who found it easier to deal with sellers who gave them lower prices. Over time both parties would often establish a relationship based on friendship and mutual trust. As most products' prices today are determined by the markets, bargaining is in a sense much less common. Although sellers still keep regular customers, "earned" from long-standing relationships, most buyers no longer consistently buy from the same seller, but instead, frequently to use to purchase from the one seller offering the best selection, most convenience or other advantages. "To be competitive, therefore, a seller either has to have as many products as he/she can or else offer one particular product not found in rival shops…. Unlike the past, offering a cheaper price is not necessarily the key to business success." (Pawakapan, 2000)
The purpose purported for,"Local knowledge, dynamism and the politics of struggle: a case study of the Hmong in Northern Thailand," according to Aranya.Siriphon (2006) is to question "the myth of 'bipolar' local/modern knowledge (indigenous / scientific knowledge)." (Siriphon, 2006) argues that local knowledge constitutes a process of social negotiation, as it involves numerous actors engaging and home complicated power relations.
Francois Molle (2002) contends in: "Social and economic patterns of landlord-tenant relationships in the Chao Phraya Delta, Thailand: An historical perspective,"Landowner-tenant relations constitute a focal point that mirrors economic, social and political issues." As Molle (2002) focuses on landowner-tenant relationships and their evolution during the twentieth century, she argues that, particularly during the last 30 years, the overall scenario clue as to be more balanced than traditionally perceived. During this span of time, real rents reflect a decrease.
Land resources, during the middle and late nineteenth century and the beginning of the twentieth century, were freely available. Capitalism's spread to peasant economies, however reportedly increased dependency on international markets for export. It also drove up of the need for cash inputs for farmers to purchase modern agricultural machinery and other contemporary implements. In turn, peasantry tumbled from relative self-sufficiency and non-monetary relationships into "a precarious environment of competition and social disintegration." (Molle, 2002) This decline in the farmer's ability to care for themselves lead to the eviction of weaker farmers, leading to the smaller number of richer farmers awning the greatest concentration of land. In time, landlord-tenant relationships came to be perceived as mirroring lopsided arrangements where land- and capital-rich farmers retract surplus and impose rents to maintain tenants at/or below survival levels. (Molle, 2002) Historical circumstances, nevertheless such as (but not limited to) the surge of Thailand's rice economy are considered to have contributed to "the emancipation of the peasantry from corvee (unpaid labour) and bondage as a result of the reforms of King Chulalongkorn (1868-1910)." (Molle, 2002)
Concerns related to tenancy fully surfaced after World War Two, when rrom the 1960s to the early 1980s, additional agricultural stagnation and population growth evolved into an agrarian crisis., During this time, land related concerns headed the least of subjects for heated political and academic debates. The 1970s, Molle (2002) points out, accompanied by a succession of farmers' protests, political turmoil and reforms, spotlighted focus on landowner-tenant relationships.
Molle (2002 explains types and characteristics of land rental contracts: an Modes of payment
As in many countries of Southeast Asia, four main types of rental contracts could be found in different proportions and different locations of the Chao Phraya Delta during the twentieth century. (a) the first mode — previously widespread — is expressed in terms of sharecropping, typically from one-third to one-half of the harvest. Common systems are baeng khreung, which indicates a division of the crop into two equal parts; baeng neung nai sam and baeng ha, with one-third and two-fifths respectively of the harvest handed over to the landowner. Several local variations of these arrangements can be found. (b) the second mode is also payment in-kind, but based on a fixed amount of rice per rai, most commonly in the 6 to 15 thang/rai bracket (1 thang = 10 kg; 1 ha = 6.25 rai). – the third type is cash rent, indexed to the price of rice. It is also expressed in terms of thang/rai and is in fact a variant of in-kind rent (b). The tenant pays the equivalent in cash at the time of harvest. (d) the fourth mode of payment is a simple cash amount (baht/rai) stipulated in an agreement.
These contracts differ from each other in terms of absolute rent extraction or year-to-year variability and level of risk upon the contracting parties. In general, it is almost invariably found that rents paid in cash (d) are lower than those paid in kind (b or c). In addition, various studies agree that rents paid per unit of land (b, c or d) are lower under the fixed rent system than under share tenancy (a). For contemporary Asia, fixed rents are 20-30 per cent lower than shared ones and final differences in tenant income average 30 per cent. (7)
The four types of contracts also differ in terms of risk: sharecropping offers greater security to the tenant, as the rent varies according to actual production and incorporates agronomic (pests, diseases) and climatic (flood, drought) risks. Rents based on a fixed amount of rice (whether paid in-kind or in cash equivalent) do not protect against crop failure but offer a gradual buffer against market vagaries. If prices are low, the rent paid by the tenant will also be lower. Finally, fixed rents in cash provide neither of these two kinds of protection against climatic or marketing risks and are potentially the least favourable to tenants in a risk-prone environment. In the event of booming prices, however, fixed cash rent (not readily adjusted) may prove beneficial to tenants, whereas rents in fixed amounts of rice do not allow them to capture the full benefit of the rising values. (Molle, 2002)
In rent contracts, the most important issue consist of whether the tenants' rent will be paid in if crop failure occurs. During early days of rice expansion, most landlords were not flexible. During 1965, two-thirds of tenants were required to continue to pay their full rent, no matter if their crops did fail. Twenty nine percent of tenants were required to pay only part of their rent during this time.
Trust and Read the Contract
Trust, Molle (2002) stresses, constitutes a vital component of rental arrangements, regardless of the landlord's of the nature. She notes a number of reasons.
First, more than half of the rental contracts have been shown to occur between relatives; Kemp's observation that 'kin do not cheat one another and so find it unnecessary to make formal agreements' is corroborated by all the village studie s.
Second, if the landlord is a local farmer, then he is unlikely (as is the contractor) to willingly engage in some misconduct that would tarnish his reputation and establish his untrustworthiness, a point strongly emphasised by several sources.
Even when the two parties are not relatives, agreements are sometimes based on a patron-client pattern and, unless one contracting party feels that the arrangement is not fruitful, there is no incentive to break it from either part.
Even if one expects large material gains from violating the rules, he may not dare to do so because of the risk of social opprobrium and perhaps ostracism.' The high cost of violating rules for both parties indicates that relationships are not critically unbalanced.
A third factor is that absentee owners are known to be lenient rather than aggressive…. Their leniency and the low rents demanded showed that they had already given up their interest in maximising their rent because of the high social and transaction costs for monitoring and enforcing contracts, and because of the growing value of land itself, which provided a return to capital that totally offset the revenue from the rent. More generally, this tendency can be ascribed to a growing range of opportunities for capital investments that were surfacing at that time. An example of stability is given by the landlord area of Chachoengsao province, on the East Bank: Although contracts are year-by-year (but most often written), families often farm the same landlord's land for generations and their 'right' is transmitted to their descendants. Such 'hereditary tenancy' has also been reported in the eastern part of the delta."
In all cases, short-term contracts also appear to be consistent with fluctuating rice prices. Tenants are not willing to commit themselves for a long period in which profitability could turn out to be low and risk high. Amyot noted that tenants would also consider from year to year whether they had the capacity to operate the rented land and could thus terminate the agreement if they judged that the plot was eventually too far or not fertile enough.
In the study,"Public land for the people: the institutional basis of community forestry in Thailand," Jin Sato (2003) specifically addresses the issue of "public land,' which local people can access collectively to support their livelihood." As a majority of Thai people live in the countryside, policies related to land use significantly impact their quality of life. Due to state intervention regarding land use, however, carried out by various government agencies minus much coordination between themselves, repeated confusion and conflicts occurred. Conflicts and confusion regularly erupt not only between farmers and the state, but also among the key agencies designated to assess and manage concerns. Key agencies include:
Royal Forest Department (RFD) and Agricultural Land Reform Office (ALRO) in the Ministry of Agriculture and Cooperatives and the Department of Lands under the Ministry of Interior. (Sato, 2003)
Politics of Power
Sato (2003) summarizes "the recent debate over the Community Forestry Bill in Thailand and traces the history of competition over public and communal land in that country." It is argued Sato (2003) states, that if community forestry is to actually benefit the locals, it must be grounded on an understanding of common land's location within the multifaceted politics of power.
Public Land for the People
The government's effort to artificially demarcate state forests and private farmlands has proven unrealistic since many of the rural people, especially the poor, rely on forest resources on a daily basis. According to the present system, the richer the forest, the more difficult it is for local people to utilise it. The new regulations imposed by the RFD would be stricter in forests that are rich enough to attract local people for their daily use. If this is the case, one might ask where within the present administrative boundaries a forest can be found that might provide enough incentive for local people to enforce and coordinate resource management at the village level. From a legal perspective, the only law that defines collective space for the people is the Civil and Commercial Code of 1932; Article 1304 refers to land that is a 'public asset of the nation'. There are three categories mentioned:
1) degraded vacant land;
2) assets to be used collectively by the citizens and 3) assets exclusively for the national interest, namely facilities for military purposes.
The first category can be privatised if one follows the appropriate legal procedures, while the second can be protected from privatisation. However, examples given in the code refer only to roads, lakes and coastlines, not to forests. Also, it is important to note that common lands in the past were designated not to protect the communal or collective rights of villagers but to secure the openness of the resources to prevent them from falling into private hands. (Sato, 2003)
World's Leading Rice Exporter
The report, "Interview: Thailand Eyes Agriculture as Key for Sustainable Development" (2000) notes a senior Thai agriculture ministry official to state: "The Southeast Asian financial crisis made Thailand realize that a strong agricultural sector could help guarantee social stability and sustain development." Without Thailand's strong agricultural sector, our country would have fallen into a disaster like some of our neighboring countries, Ampon Kittiampon, assistant permanent secretary of agriculture and cooperatives ministry, states. Along with being the world's leading rice exporter Thailand also qualifies as the world's largest exporter of canned pineapple and processed tuna.
III. Countering Cooperative Crises
For the methodology in this study, this researcher implemented ____ questionnaires to members of the agricultural cooperative. Questions…
And
IV. Lessons From Cooperative Crises
Ministry of Agriculture & Cooperatives
On October 1, 1962 the coup issued the announcement No. 216 demanding that the Ministry of National Development be no longer exist. The Department of Cooperatives Promotion, the Department of Cooperative Auditing, the Department of Irrigation and the Land Development Department were then transferred to the Ministry of Agriculture and the ministry was renamed as the Ministry of Agriculture and Cooperatives until today.
At the same period, the Department of Agriculture was formed as a result of merger between Department of Farming and Department of Rice following the policy to reorganize the administration of government agencies by combining department with closely related responsibilities together.
In addition, the Marketing Organization for Farmers was set up as a state enterprise under the Ministry of Agriculture and Cooperatives. The major objective of the organization is to provide support for farmers in issues regarding farming and manufacturing. The Agriculture Land Reform Office was established with an objective to allocate land for farmers, guide Thai farmers on land usage, manufacturing system, distribution system. The mission of the Agriculture Land Reform Office is to conduct economic and social reform for Thai farmers. Apart from these organization, the Office of Agricultural Economics was also set up under this ministry.
According to the extension of the coup announcement No. 216 dated September 29, 1972, the responsibilities of the Ministry of Agriculture and Cooperatives covers agricultural affairs, agricultural economics, agricultural land reform, irrigation, fisheries, livestock, forestry, land development, and cooperatives. The Ministry of Agriculture and Cooperatives consists of 13 department and offices which are: Office of Secretary to the Minister, Office of Permanent Secretary, the Royal Irrigation Department, Department of Cooperative Auditing, Department of Fishery, Department of Livestock, Department of Forestry, Land Development Department, Department of Agriculture, Department of Agriculture Extension, Cooperative Promotion Department, Agriculture Land Reform Office, and Office of Agricultural Economics.
The Ministry of Agriculture and Cooperatives is also responsible for 7 state enterprises attached to it which are: The Forestry Industry Organization, Rubber Estate Organization, Rubber Estate Welfare Fund Office, Fish Marketing Organization, Marketing Organization for Farmers, Dairy Farming Promotion Organization of Thailand, and Thai Plywood Co., Ltd.
Ministry of Agriculture and Cooperatives (2005) retrieved 29 June 2007 http://www.moac.go.th/eng/inside.php?pages_id=27
http://www.fsct.com/english/index.php?f1=menu5.4.html
http://www.fsct.com/english/index.php?f1=menu3.html#2
INTEREST RATE LOANS
SHORT-TERM
LONG-TERM
As of July 2, 2007
PROMISSORY NOTES INTEREST RATE
ATCALL
FIXED 1 MONTHS
FIXED 3 MONTHS
FIXED 6 MONTHS
FIXED 12 MONTHS
FIXED 24 MONTHS
FIXED 36 MONTHS
FIXED 48 MONTHS
FIXED 60 MONTHS
As of July 2, 2007
DEPOSITS INTEREST RATE
SAVING
FIXED 1 MONTHS
FIXED 3 MONTHS
FIXED 6 MONTHS
FIXED 12 MONTHS
FIXED 24 MONTHS
FIXED 36 MONTHS
FIXED 48 MONTHS
FIXED 60 MONTHS
As of July 2, 2007 http://www.fsct.com/english/index.php?f1=menu6.html#3
Handout 1: Marketing Chart
Products made by a rural… cooperative business may pass through a number of hands as shown in the following chart. Each stage has its own costs and value addition. If a women's group sells only in the local market, its profit margin is higher, but they can sell only small volumes. If the group's product reaches city as well as national and international markets through the support of middlemen, then their percentage of margin is less, but they can sell larger volumes.
Handout 2: Important Factors in Understanding Marketing Channels
Marketing a product means using various channels to bring it to the consumer. It is important therefore that the entrepreneur understands this concept clearly.
Each chain in the marketing channel has a role, tasks and attached costs.
Each link provides a service to the supplier and the buyer.
The returns at each level are the benefits of performing the task.
The channel closest to the final consumer usually keeps the largest share of the price spread/margin.
The functions that different middlemen perform include:
Providing capital
Ordering the products
Adding value by processing or packaging
Providing transport and storage facilities
Providing billing and VAT charging services
Using their time to make marketing linkages and orders
Providing market information
Keeping in touch with consumer profiles and preferences and informing the producers.
Handout 3: marketing channels groups can market their products at the local, country (national) or international level using different channels. Four ideas on potential channels are described below:
Type of strategy
Advantage
Disadvantage
Market it yourself
No need to pay for an agent's services.
Control of sales and distribution.
Groups may not have experience with and access to a broad market.
Many women's groups do not have skilled persons, especially to handle international marketing.
Intermediaries (middlemen, sales agents)
Can offer their acquired experience and contacts to the producers.
Remove responsibility from the group.
They can charge high commissions which automatically reduce group's profit.
The group has less control of marketing and sales.
Activities and commissions of intermediaries must be monitored carefully.
Marketing cooperatives
Share costs, responsibilities and skills among a number of groups.
If they are women-owned and operated, they retain experience and responsibility in the women's hands.
May not have developed as broad a range of channels as commercial enterprises.
Alternative marketing organizations
Often have strong social/educational goals.
May provide wide range of assistance.
Provide entry to export market.
May not have developed as broad a range of channels as commercial enterprises.
Often restrict product line to handicrafts.
Often located in industrialized countries.
Module 6 – Marketing. (n.d.) FA QCorporate Document Repository. http://www.fao.org/docrep/004/ad499e/ad499e0a.htm
The Federation of savings and Credit Cooperatives of Thailand Limited http://www.fsct.com/english/index.php?f1=menu1.4.html
Financial Structure of Cooperative 1999-2003
Operation of Cooperatives According to Main Objective
Agricultural cooperatives are established to enable farmer members to engaging in business together, thus helping one another in times of crisis as well as gaining for themselves a better livelihood and quality of life.
Backgound small credit cooperative named Wat Chan Agricultural Cooperative Unlimited Liability established at Muang district, Phitsanulok province on 26 February 1916 was the first agricultural cooperative in the country. From then on, the number of small credit cooperatives had steadily increased until the promulgation of the Cooperative Act, B.E. 2511. Several of these small cooperatives then grouped together, forming agricultural cooperatives at the district level. Larger and stronger cooperatives are, then, expected to provide a wider scope of services to members.
Objective
Agricultural cooperatives are generally formed to meet the members' needs as follows:
1. To provide loans to members for productive and providential purposes at affordable interest rates;
2. To encourage members' thrift through savings and deposits;
3. To provide agricultural products and daily necessities for sale to members at reasonable prices;
4. To promote appropriate farm practices and disseminate technical know-how aimed to help members reduce production costs and obtain higher yields. With government assistance, members are introduced to proper cropping techniques as well as use of fertilizers and insecticides. Another service is in the form of farm equipment (e.g., tractors, water pumps, etc.) made available to members at reasonable charge; and 5. To enable members to market products together, thereby obtaining higher prices for their produce and maintaining fairness in terms of weights and measures.
Cooperative Business
At present, agricultural cooperatives engage in various types of business in responding to their members' needs. Generally, the five main areas are loans, savings and deposits, sale of consumer and farm supplies, goods, joint marketing, and agricultural extension and services.
Loan to Member
Through the assistance of Government, the Bank for Agriculture and Agricultural Cooperatives, various foundations, and other lending agencies, agricultural cooperative members are now in a better position in accessing loans at low interest rates with grace periods appropriate to their business. Thus loans are generally classified to three categories — short-term, medium-term and long-term loans. With sufficient loans, members can gain the utmost benefit, enabling them to purchase seedlings, fertilizers, insecticides, farm machineries, by and/or improve land, etc.
Saving and Deposits
Agricultural cooperatives promote thrift because accumulation of savings can help in improving member living standard. Savings can also be used to carry out cooperative businesses that yield profit for both cooperatives and their members. Currently members can have savings and deposits at their cooperatives.
Sale of Consumer Goods and Farm Supplies
Along with credit business, agricultural cooperatives also procure quality products for sale to their members and the general people. The buyers are assured of fair prices and measure when they order together through the cooperatives in a large quantity.
Joint Marketing
Through joint sale of products, members can obtain not only good prices but also fairness in weights and measures. With government assistance some cooperatives have been developed market centers for members' product distribution not only locally but also abroad. A successful example is that of insecticide-free golden bananas now being exported to the Toto Consumer Cooperatives in Japan.
Agricultural Extension and Service
Cooperatives provide agricultural extension and services to members at reasonable fees. Examples are in the areas of plowing, land improvement, irrigation, demonstration farms, etc. Costs are made affordable using the expense-sharing principle.
Type of Agricultural Cooperative
Agricultural cooperatives are generally organized among the people engaging in agricultural earning with varying kinds and degrees of need, thus resulting with various agricultural cooperative types. Besides the general agricultural cooperatives, there are some special types of agricultural cooperative such as:
Water Users Cooperatives. Members of this cooperative type are farmers living in the same area along a canal or other water source which they jointly use. Joint utilization and maintenance of this valuable resource is the main purpose of this cooperative type.
Land Reform Cooperatives. This cooperative type is established as part of the government's land reform program in land reform areas. The main purpose is to assist farmer members in agricultural production as well as to enable them gaining access to capital, agricultural necessities, marketing, saving facilitating and improving members' living conditions.
Special Cooperatives. This is formed among farmers who raise animals such as cattle, swine, etc. Joint marketing of these products enables members to obtain good prices and fairness in trading. Dairy cooperatives are among these. They either process milk for sale in the general market or sell raw milk to private firms producing dairy products.
National Security Command Cooperatives. This cooperative type has been initiated by the Supreme Command to help people in remote areas improving their living conditions through productive occupation promotion.
Rubber Cooperatives. Rubber Cooperatives are organized among rubber planters. Through their cooperatives, the members share various aspects of rubber production and marketing, including product development, processing and managing of the cooperative business.
Cooperatives in the Border Patrol Police School. This special cooperative type is under the auspices of Her Royal Highness Princess Maha Chakri Sirindhorn who believes in cooperative method of self – help and mutual help which would provide the youth with a meaningful ways of future living. http://www.fsct.com/english/download/TranslationTHECOOPERATIVES.pdf
Yellow Highlighted area has not been condencesd nor rewritten.
Case study: CBIRD Nang Rong
Development organizations face many problems in the process of implementing development programmes. The first of which is the ability to reach all the people in their own area. For example, CBIRD Nang Rong is responsible for programmes in 90 villages in 13 subdistricts (four subdistricts have since become districts, Chumni, Non-Suwan, Nang Rong and Chalermpragiad). The problems CBIRD Nang Rong faced were not much different from those faced by other CBIRD centers in other areas.
1. Many villagers often carry debts from moneylenders, at high interest rates. Some farmers borrow money for fertilizers or other agricultural input at interest of 120-240% per year.
2. Villagers lack marketing skills and business management skills.
3. Natural disasters such as floods and droughts reduce agricultural production.
4. Villagers lack the ability to survey market needs and trends and to adapt to suit the market.
5. Environmental degradation impacts upon agricultural production and quality.
6. Rural-urban migration.
7. Basic public health needs are not available, especially in the case of children's health.
8. Children have only basic education as parents lack money for further study.
9. Cooperative management is weak.
Development Strategy
Self-help development procedures and group cooperation
Promote organizational plan
Under this system, CBIRD acts as a go-between in the establishment of markets for agricultural produce and home industries. In this way, villagers are able to use their traditional skills and crafts to increase their income. CBIRD assists with training in areas such as management, negotiation and funding. A field worker based at the CBIRD center is allocated to each project in order to address any problems that the villagers may be experiencing. Furthermore, villagers are assisted in the provision of funds for initial start up and further expansion costs by a system of low interest loans. By doing this the villagers gain ownership over their project and learn new management and business skills. Some businesses that CBIRD has helped villagers establish are chicken and duck egg raising, pig raising, silk weaving, vegetable raising, sweet making and chicken raising for meat.
Promote group cooperation
By establishing these connections, CBIRD aims to reduce one of the main problems of the villagers, that of debts to moneylenders which incur high rates of interest. In order to reduce these difficulties, CBIRD encourages villagers to form groups which in turn increases their buying power and enables them to achieve better results from the support training provided by CBIRD. The most important factor when establishing groups such as this is to ensure that the village is able to develop a strong village fund basis upon which they can expand their activities and that the activities can expand to further villages.
Fertilizer Bank
When we compare the fertilizer from the trader with that provided through CBIRD we see that there are obvious advantages for the farmers in using CBIRD fertilizer. When the farmers go to the trader, they must pay 320 litres of rice for every bag of fertilizer that they receive. In contrast, when they decide to start using the CBIRD system they must pay only 220 litres per bag of fertilizer. This means that the villagers will have an excess of 100 litres of rice. Providing that the villagers then use this surplus rice to establish their village group fund, CBIRD will return 40 litres of rice to supplement their fund as well as providing a further 100 bags of fertilizer. Once the fund has been established, the villagers can continue to buy fertilizer from CBIRD for only 180 litres of rice per bag, a reduction of 140 litres from that of the trader.
Rice bank
At the beginning of the rice season, rice farmers usually borrow one bag of unmilled rice from the trader for planting. When they repay this debt they must pay back double the amount of unmilled rice that they borrowed. To cut down these high interest rates CBIRD established a system of borrowing that had the farmers paying back 1.5 bags of rice per bag that they borrowed. Then, CBIRD would in turn give this extra half bag to the village rice bank in order to increase their village fund.
Fair prices store
To provide villagers with access to fair priced goods and provide another form of income, CBIRD helped establish fair price stores. Shares were set at 100 baht each, villagers invested their money to develop and buy stock for the store. Villagers then share in selling products at the store to provide them with a sense of responsibility and ownership. At the end of each year, the profits are divided among the shareholders.
Subdistrict cooperative development method
After working in village-based activities for some time, PDA determined that there was a possibility and in fact a need for further expansion of activities on a subdistrict level. This was to take the form of subdistrict cooperative development. However, it is necessary when developing businesses along these lines that they be established in an appropriate manner. To this end, PDA sought support from government as well as other businesses, in this process. While discussions were taking place with Government departments, villagers who had shown an impressive ability to manage and develop businesses on a village level were approached by PDA to participate in this new area of development. The ensuing businesses that were established were registered as cooperatives of the subdistrict to ensure that villagers retained control of their business. When all 13 subdistricts had established cooperatives they came together to further strengthen their position which is the first move in the plan for villagers to become business people.
Business development among cooperatives
When developing a business in cooperatives on a subdistrict level it is necessary to have staff with skills in business management and marketing that they are able to use regularly and effectively. From PDA's experience in engaging business in this funding group style it is simply a starting point for the establishment of small businesses allowing the government to assist at this level of development. From this point, the process becomes more complicated. In order to achieve the desired goals, it is necessary to preserve this form of development. If we want to close the gap between the rich and poor it is necessary to improve rural income and help villagers to establish themselves as credible business people and train them and support them in their business endeavors.
The Thai Business in Rural Development (TBIRD) programme is the most important key to development of business in rural development. PDA has been able to combine the assistance of established businesses in this programme, to the advantage of newly established cooperatives. PDA has done this through the sharing of skills in business and marketing between businesses and local cooperatives.
1. Promote support from private businesses so that they have a role in establishing cooperatives as well as coordinating with the government and community to develop rural areas.
2. Promote the aptitude of rural residents in the area of skills development in order to improve the local economy as well as improve self-help methods more effectively.
3. To provide more employment opportunities with higher income for rural residents.
Administration
The following are the administration and coordination characteristics of this kind of development: 1) Government organization; 2) Private businesses; 3) Community organization and 4) NGO
The main advantage of this form of development is the growing body of skills of the cooperative members through the support and exchange of skills and ideas between the villagers and private businesses. With the cooperation of the government and NGOs, projects such as these are further facilitated and their chances of success become greater.
Impact and effect
1. Allows rural residents to obtain knowledge and experience in running businesses as well as administration, management and marketing skills.
2. To give rural residents the opportunity of business ownership or to become shareholders in a business. This, in turn, allows them to utilize their skills to their full potential for their own benefit.
3. To reduce rural-urban migration and improve employment and career opportunities for rural residents in their own region.
4. The business sector reduces overheads because it does not incur costs associated with labour and production maintenance as these costs are absorbed by the cooperative.
5. Allows the family unit to live together which in turn strengthens both family and community values.
6. Following the setting up of factories and cooperatives in the rural areas, the population of these areas increases due to the return migration of people from Bangkok. This provides agricultural producers with a larger number of buyers to sell and thus increases their income and improves the general economy of the community.
Roles of agricultural cooperatives and village credit unions in rural financial markets in Thailand, Paradorn Preedasak [2]; Viroj NaRanong, Thailand
This study [3] examines agricultural cooperatives and village credit unions (kloom orm sup) in rural financial markets in Thailand. Both organizations serve as lending sources and mobilize savings in rural Thailand. The study focuses on factors that determine their successes and failures. It also attempts to provide a brief assessment of the ability of these organizations to become viable sources of credit in rural areas and their competitiveness relative to the Bank for Agriculture and Agricultural Cooperatives (BAAC).
Cooperatives were founded and have been promoted by the government since 1916, with agricultural cooperatives as one of the oldest types of cooperative. Agricultural cooperatives have the largest number of branches and members. Like most cooperatives in Thailand, agricultural cooperatives are far from being successful. Their major role today is to provide credit to members. For most agricultural cooperatives, the major source of funds is the BAAC. However, figures from recent years indicate that they have been more active and successful in mobilizing savings themselves.
Village credit unions are organizations founded to mobilize savings and later to serve as small financial intermediaries in rural areas, usually at the village level. Union members pledge to save a certain amount of money each month. In most cases, the money is lent out immediately to borrowers, most of whom are also members of the group. Credit unions have been promoted by the Department of Community Development (DCD), Ministry of Interior (MOI) since 1974; however, most credit unions remain private organizations. Some charge higher interest rates, higher than the legal ceiling, yet lower than the rates normally charged by informal lenders. Except for a handful of village credit unions in the southern region, most credit unions are small and accessible to only one village. Overall, the volumes of savings and loans through credit unions are rather small.
The organization of the chapter is as follows. Section II describes agricultural cooperatives and their roles. Section III deals with village credit unions. Section IV discusses underlying factors that determine successes and failures of both organizations. The last section provides conclusions and policy implications.
II. Agricultural cooperatives
Agricultural cooperatives were begun in Thailand in 1916. The Ministry of Agriculture and Cooperatives (MOAC) classifies them into seven cooperative groups: general agriculture; water user; para-rubber producer; land reform; dairy; swine raisers; and the government BAAC Agricultural Cooperatives for Marketing (sor gor tor). General agricultural cooperatives are the most common, with more members than all other agricultural cooperatives combined (excluding sor gor tor [4]).
In 1995, there were 2 832 agricultural cooperatives in Thailand (Table 1). General agricultural cooperatives account for 1 368 groups, while the remaining are ad-hoc agricultural cooperatives, e.g. water user (571), para-rubber producers (563), etc. The number of agricultural cooperatives, especially ad-hoc cooperatives, has grown substantially since 1990. The number of general agricultural cooperatives increased from 911 at the end of 1990 to 1 463 at the end of 1996. In the same period, membership increased from 0.85 million households to 1.45 million households. Given the regulation that limits the number of general agricultural cooperatives per district, the steadily growing numbers of the agricultural cooperatives and their members suggest that there is a continuing demand for this type of institution. At the same time, many agricultural cooperatives failed. According to figures released by the Department of Cooperative Auditing in 1995, 517 out of 2 237 agricultural cooperatives audited that year were inactive. In addition, 244 cooperatives experienced operational loss in 1995.
Table 1: Cooperatives in Thailand as of 1 January 1996
Type of Cooperatives
Numberof Cooperatives
Membership
Agricultural Cooperative Group
Agricultural Cooperatives
Fisheries Cooperatives
Land Settlement Cooperatives
Non-Agricultural Cooperatives
Thrift & Credit Cooperatives
Consumer Cooperatives
Service Cooperatives
Source: Cooperative Promotion Department, MOAC.
The number of general agricultural cooperatives is limited by the 1968 decree that requires all general agricultural cooperatives in one district to consolidate into one cooperative. As a result, the number of cooperatives decreased sharply within a few years. The rationale behind the decree is to strengthen agricultural cooperatives so that they could provide comprehensive services to their members. The government also believed that such consolidation was necessary for agricultural cooperatives to grow and become financially viable. However, Poapongsakorn and Siamwalla (1995) believe that the underlying reason was purely administrative, i.e. It is easier for government to control smaller numbers of cooperatives as well as make them or use them as state mechanisms to implement certain governmental measures related to farmers. Basically, agricultural cooperatives conduct some or all of the following businesses: savings and loans, providing inputs and machinery to members at low cost, gathering produce for resale, and other services and extension. Table 2 shows volumes and shares of these businesses.
Table 2: Volumes and shares of businesses of agricultural cooperatives, 1995
Type of business
Volume million (baht)
Share (%)
Lending
Savings
Sales of inputs & machinery
Gathering produce for resale
Other services & extension
Source: Department of Cooperative Auditing, MOAC.
Savings and loans
Historically, the main source of funds for most agricultural cooperatives was the BAAC. Therefore, most such cooperatives focused on their lending activities more than savings mobilization. However, figures from recent years suggest that agricultural cooperatives have been more successful in mobilizing savings from their members (see below). Lending to members has been the main activity of agricultural cooperatives since their inception. Most of their profits also come from lending activity. Each cooperative has a committee which meets monthly (or weekly) to consider and approve loan applications. Agricultural cooperatives charge borrowers 11-12.25 per annum, slightly higher than the rates charged by the BAAC, but a few percentage points below commercial bank rates. However, most agricultural cooperatives as a rule deduct about five percent from the loan and put it in the borrower's share. [5]
Table 3: Total loans and average size of loans in rural Nakorn Ratchasima, 1995
Source of loans
Total loans
Share (%)
Average size of loans per contract
Formal lenders
BAAC
Commercial banks
Agricultural Cooperatives
Village credit unions
Other cooperatives
Government fund
Insurance companies
Informal lenders
Lenders inside the village
Lenders from other villages
Lenders in the district
Lenders in the province
Relatives
Village funds
Source: TDRI' survey, 1996.
In less than a decade, the volume of loans provided by agricultural cooperatives has tripled from 4.4 billion baht ($176 million) in 1988 to 13.8 billion baht ($552 million) in 1995. About 60% of the loans are short-term, for one year or less. The rest of the loans are of intermediate term (one to three years), with less than one percent able to be described as long-term.
While macroeconomic figures from the Bank of Thailand (Kittisrikangwan, et al. 1994) indicate that loans from agricultural cooperatives were relatively small (accounting for only 0.5% of lending volume in 1994), [6] their lending volume was second only to the BAAC in our surveyed area in Nakorn Ratchasima and third in Nan, after the BAAC and Credit Cooperatives (Tables 3 and 4).
Savings
Most agricultural cooperatives take deposits from members in the same manner as commercial banks do with their regular customers. They usually offer both savings and time-deposit accounts. The interest rates provided by most agricultural cooperatives are slightly higher than those of commercial banks, and the interest sums are tax-exempt. Some agricultural cooperatives also attempt to mobilize savings by classifying members according to their savings. Members who are classified in a higher class would be charged a lower borrowing interest rate than those of lower classes.
Table 5 shows the amount of savings at all agricultural cooperatives from 1988 to 1995 as reported by the Department of Cooperative Promotion, Ministry of Agriculture and Cooperatives. The table indicates that savings had increased more than 600% during this period. However, figures from the Bank of Thailand (Table 6) indicate that the market share of the agricultural cooperatives regarding total savings in 1993 and 1994 remained unchanged from that of 1989, while the BAAC share had increased substantially during the same period.
Our household surveys in early 1996 suggested that the amount of savings in agricultural cooperatives was less than three percent of total savings in rural Nakorn Ratchasima, but accounted for more than 10% of savings in rural Nan, where the amount of savings at agricultural cooperatives was comparable to that of the Government Savings Bank. Most savings were in savings accounts, which were two to four times as much as deposits in time-deposit accounts. While it is possible that depositors prefer savings accounts to time-deposit accounts, a clear sense from the agricultural cooperatives' officials interviewed was that the cooperatives themselves tried to mobilize savings only for savings accounts. This is not surprising since the interest rates the agricultural cooperatives paid for time-deposit accounts were comparable to, or in some cases higher than, the rates they paid for borrowing from the BAAC. [7]
Table 4: Total loans and average size of loans in rural Nan, 1995
Source of loans
Total loans
Share (%)
Average size of loans per contract
Formal lenders
BAAC
Commercial banks
Agricultural cooperatives
Agricultural groups
Village credit unions
Other cooperatives
Government funds
Informal lenders
Lenders inside the village
Lenders from other villages
Lenders in the district
Relatives
Temple funds
Village funds
Source: TDRI survey, 1996
Table 5: Savings mobilized by agricultural cooperatives, 1988-1995
Total savings (million baht) change
LoansSavings Ratio
Source: Cooperative Promotion Department, MOAC.
Selling inputs and machinery
One of the main objectives of the agricultural cooperatives is to acquire and provide farm inputs and machinery to the members at low costs. The premise behind this objective is that, by bypassing the middleman and buying in volume, cooperatives should be able to provide inputs to their members below the market prices (or provide rebates to the members according to their purchases). Sor gor tor is an example of cooperatives that were founded specifically for this purpose.
Table 6: Shares and rates of growth of savings in financial institutions, 1989-1994 (rates of growth in parentheses)
Financial institution
1. Commercial Banks
2. Financial Companies
3. Others
3.1 Government Savings Bank
3.2 BAAC
3.3 Government Housing Bank
3.4 Insurance Companies
3.5 Credit Foncier Companies
3.6 Agricultural Cooperatives
3.7 Thrift & Credit Cooperatives
Source: Bank of Thailand
Table 7 provides volumes of sales of inputs and machinery by agricultural cooperatives. Sales increased substantially from 1990 and almost doubled in 1994. This increase could be attributed to the foundation of sor gor tor, which takes over this task from the BAAC.
Table 7: Sales of inputs and machinery by agricultural cooperatives, 1988-1995
Sales volume (million baht)
Percentage change
Source Cooperative Promotion Department and Department of Cooperative Auditing, MOAC.
Table 8 shows quantities and values of sales by inputs in 1995. Fertilizer, petrol, and machinery were the top three items sold by agricultural cooperatives. Other important items were animal feeds, rice, agricultural tools and insecticides/pesticides. Most of these items are traditional agricultural inputs or staples (rice) in which agricultural cooperatives have comparative advantage in selling, since there is steady demand from their members. The exception is petrol, the majority of which is sold to passers by rather than to members. A majority of petrol sold by agricultural cooperatives comes from Bangchak Company, which has a special programme that gives a better deal to agricultural cooperatives than its regular dealers. Besides selling petrol to agricultural cooperatives at special prices (0.10-0.20 baht per litre below normal prices), Bangchak provides training and technical support on setting up gas stations and accounting systems for the stations. However, one of the most important factors that usually determines the success of a gas station is its location (relative to that of its competitors). While some agricultural cooperatives are very successful with this new business, a number of cooperatives' gas stations in our surveyed areas were far from reaching, and unlikely to reach, that point.
Table 8: Quantities/values of sales of inputs and machinery by agricultural cooperatives, 1995
Type of goods
Total sales
Sales to members
Quantity
Value (Million Baht)
Fertilizer ('000 kg)
Insecticides/pesticides
Machinery ('000)
Agricultural tools
Seeds
Rice ('000 kg)
Animal feeds
Petrol ('000 litre)
Source: Based on data from the Department of Cooperative Auditing, MOAC.
Table 9: Agricultural products marketed by agricultural cooperatives, 1995
Produce
Totalvalue (million baht)
Total value of produce from cooperative members
Paddy
Maize/Corn
Beans
Sugarcane
Sorghum
Cotton
Pineapple
Castor
Para-rubber
Cassava
Dried chili
Bamboo shoot
Coffee
Kenaf
Tea
Coconut
Salt
Fattening pigs and sheep
Pigs
Milk
Source: Department of Cooperative Auditing, MOAC.
Gathering produce for resale main objective of agricultural cooperatives, the main thrust which is similar to that of selling inputs and machinery, is to gather members' produce and resell it in volume to prospective buyers. Again, the premise is that the cooperatives should be able to do better than a single farmer by bypassing the middleman and dealing in volume. The result, however, is normally not as good as that of selling inputs and machinery.
Naturally, most agricultural cooperatives that engage in this business gather produce that is popular in the area. Most of the produce is gathered from members. However, agricultural cooperatives active in this business also buy a lot of produce from non-member farmers in the areas as well. Table 9 lists values of produce gathered and resold by agricultural cooperatives in 1995. Notably, para-rubber was the produce that agricultural cooperatives bought from non-members more than gathering from their own members. Most para-rubber, however, was handled by para-rubber grower cooperatives, which are the largest ad hoc agricultural cooperatives. In this case, the para-rubber grower cooperatives behave like middlemen (traders) rather than serving the members alone.
However, even when cooperatives gather produce exclusively from their own members, they have to engage in trading businesses and face the same risks as professional traders. Since cooperatives are somewhat amateur in crop marketing, they can hardly compete at the same level as professional traders and often experience substantial losses. Exceptions occur when the produce price is guaranteed by government (e.g. dairy) or where cooperatives hold contracts with a large company (Phimai Agricultural Cooperative, for instance, has a long-term contract to sell rice to the Makro company).
Table 10 shows values of produce gathered by all agricultural cooperatives from 1988 to 1995. Overall value had clearly risen during this period, yet prices fluctuated greatly. This might reflect the nature of agricultural production and marketing, but it might also demonstrate the cooperatives' difficulty with the nature of this business.
Services and extension
Some agricultural cooperatives own farm machinery to service their members, e.g. digging ponds, plowing, etc. Other agricultural cooperatives also provide extension services. However, the volume of service and extension businesses is rather small (usually less than 100 million baht annually). Another important service of cooperatives is providing funeral funds to members. Cooperatives have similar practices as the BAAC in providing such funds, but their funeral funds (and their funeral payments) are normally smaller than those of the BAAC, many members consider this a disadvantage making the agricultural cooperatives less attractive than the BAAC.
Table 10: Value of produce gathered by agricultural cooperatives 1988-1993
Value (million Baht)
Percentage change
Source: Cooperative Promotion Department and Department of Cooperative Auditing, MOAC.
Village credit unions (kloom orm sup)
The village credit union (kloom orm sup or savings group) is a small-scale financial institution operated by villagers. In typical groups, each member pledges to save a certain amount of money each month. The members then meet once a month and hand over the pledged money to the group administrator. In most cases, the money is lent out to borrowers on the very same day. Surplus, if any, is then deposited in a bank. Some credit unions also use the savings to run other businesses. Profits from lending and other businesses are then divided among members according to their savings in the union. Most credit unions serve only one village. However, a small number of credit unions have operating areas that cover several villages.
Since 1974, the Department of Community Development (DCD), Ministry of Interior has persuaded villagers in thousands of villages to form village credit unions. It provides guidelines, rules and procedures for the unions to follow. Under its rules, members of each credit union select the administrative committee, which consists of four subcommittees. It also requires all credit unions to register with it. However some successful credit unions, especially in southern Thailand, choose not to register with the DCD because they do not want to be restricted by its rules and regulations. Notably, many village credit unions do not follow its rules on interest rate ceiling. Many unions charge their borrowers two or three percent per month and pay their members higher than commercial bank rates.
The number of village credit unions has increased substantially since their inception in 1974 (see Table 11). By the end of 1995, the number of credit unions was about 11-000 with almost one million members. Table 12 shows the distribution of credit unions by regions. Credit unions in the northeastern and northern regions accounted for almost two-thirds of the unions nationwide. However, large credit unions – both in terms of membership and savings per member – were more common in the southern and western regions.
Table 11: Number of village credit unions, their membership and savings funds, 1974-1995
Number of credit unions change
Total members (persons) change
Savings Fund (baht) change
1993 1995
Source: Department of Community Development (DCD), Ministry of Interior (MOI).
The fast-growing number of village credit unions gives an impression that credit unions have been very successful. However, there are some reservations regarding this figure. First, the DCD seems to place great emphasis on establishing at least one credit union in each tambon (subdistrict), and often uses the top-down approach to form a union even when the villagers were neither ready nor really supportive. Such unions are usually run by official village administrators with little participation from villagers. Many become inactive and die out eventually. According to one DCD report, during the first quarter of the 1995 budget year, 438 new credit unions were founded. However, during the same period, 319 credit unions (more than 3% of credit unions throughout the country) were dissolved. More than half the dissolved unions (172) were in the northeastern region.
Table 12: Number of village credit unions, membership and savings fund by region, 1995
Region
Number of unions
Total members (persons)
Average number of members per union
Savings fund (baht)
Average savings fund per union
Central
East
Northeast
North
West
South
Source: Based on preliminary data from DCD.
Our field survey found that 15 of 39 villages in Nakorn Ratchasima and nine of 21 villages in Nan had village credit unions (Table 13). Most of these unions were rather small, including two unions in Nakorn Ratchasima with only 10 members each.
Table 13: Village credit unions and membership in the surveyed areas of Nakorn Ratchasima and Nan, 1996
Province/District
Number of sampled villages
Number of village credit unions
Number of members (persons)
Nakorn Ratchasima
Bua Yai
Choke Chai
Non-Soong
Huay Thalaeng
Phimai
Pak Thong Chai
Seong Sang
Dan Khoon Thod
Wang Nam Kiew
Pak Chong
Nan
Na Noi
Ban Luang
Muang
Wieng Sa
Santisuk
Source: TDRI survey, 1996.
As stated earlier, the main business of village credit unions is serving as savings and loan institutions. Since 1982, the DCD has encouraged well-established credit unions to participate in other businesses or activities, such as rice mills, rice banks, silos, shops, etc. Some of these activities are welfare-based. For example, some rice banks not only lend their rice but also give some out to poor villagers. However, such extra activities are only supplemental to the main business of savings and loans, which will be discussed in details below.
Savings mobilization
Savings mobilization is the most basic and fundamental business of village credit unions. Success in savings mobilization is therefore a vital indicator of a union's success. Since the main objective of village credit unions (as their Thai name indicates) is to promote regular savings, credit unions require each member to pledge to save a certain amount of money each month. The pledged amount is voluntary and can be as small as 10 baht per month. [8] However, once the member sets the amount, it cannot be changed within a certain time period (usually at least one year). Those who could not live up to their pledges are often viewed as "liers" and are usually not allowed to withdraw their savings until a certain timeframe or conditions are met.
Since almost all village credit unions require members to save on a regular basis, the success of the programme is often determined by villagers' sources and patterns of income. In poor villages or when villagers' income is highly seasonal, such as in many villages in the northeastern region, the failure rate of village credit unions has been higher than in other regions. Conversely, most successful credit unions are in southern Thailand where villagers have rather steady incomes year-round.
While typical pledged amounts are rather small, a credit union has the potential to become a significant financial source of fund within the village. On the savings side, it fills the vacuum in the credit market, since it could gather savings from people who want to or could only save in small amounts. These amounts are so small that they would not be worth a trip to a bank or even to an agricultural cooperative. The banks themselves do not want to deal with small transactions either. However, when these small funds are combined, they are not negligible. A founder of village credit union in southern Thailand pointed out that a union consisting of 100 households (that had about 500 members) could build up a one million baht ($25-000) fund within five years. Many credit unions have funds in the range of six to seven million baht. A few credit unions at the subdistrict level in southern Thailand have savings funds amounting to as much as 40 million baht. Throughout the country, all credit unions had about 1 837 million baht (about $52.5 million) in savings at the end of 1995. About one-half of this amount was lent out or invested in other activities. The other half became "surplus" that was deposited in the banking system.
Lending business
Another main objective of village credit unions is to be a source of credit in the village. Again, credit unions fill a vacuum in the lending aspect of the rural credit markets. Traditionally, lenders in rural credit markets consist of formal institutions and informal lenders. The formal institutions usually charge low interest rates. However, they have little information on individual borrowers and consider lending to small farmers a risky business. Therefore, they usually apply stringent rules of lending and rationing. Informal lenders usually know more of their clientele and are more relaxed on the loan ceiling, but usually charge high interest rates. The village credit unions usually have more information about the villagers than formal lending institutions, and have social sanction mechanism to deal with strategic loan default. At the same time, they charge lower interest rates than informal rates.
According to DCD rules, a new credit union is not allowed to lend money in its first year. Most newly founded credit unions, therefore, deposit their funds at the Krung Thai Bank, BAAC and other commercial banks. Some small credit unions continue to deposit funds in the banks after the first year. As the savings fund grows, unions begin to lend to their members. Credit unions have some rules and regulations for lending. In most cases, a member is eligible to borrow only if she or he has been member in good standing for at least six months. In a new union, sizes of loans are rather small, e.g. 500 or 1000 baht, and usually do not account for more than twice the member's cumulative savings with the union. A large and well-established union is more relaxed about the size of loans. However, when a member borrows more than twice the size of his or her own savings, the union usually requires that the loan be guaranteed by a third party or other forms of collateral, such as land titles.
The duration of loans is usually from three to 12 months. Some credit unions also provide small "emergency loans" payable in one month. Borrowers who fail to repay their loans on time are likely to be denied future loans and may face a financial penalty in terms of higher interest rates as well. Interest rates charged by credit unions range from 1.5 to 5% per month. Typical rates reported during our field survey in Nakorn Ratchasima and Nan were 2-3% per month. These rates are higher than the rates charged by formal lending institutions, but still lower than the rates charged by informal lenders (3-10% per month). In addition, borrowers usually get an "annual dividend" based on the size of their loans.
While credit unions lend to their members year round, Table 14 indicates that loan demand is seasonal. The number of borrowers and the amount of loans from October to January (four months) were more than twice as much as those of the rest of the year combined. Geographically, the number of borrowers and the amount of loans were highest in the South, where credit unions are usually larger than elsewhere (Table 15).
Factors determining success of agricultural cooperatives and village credit unions
In theory both agricultural cooperatives and village credit unions are similar organizations since both are owned by their shareholders who are villagers and supposedly administer themselves through those they elect. The major difference is in the size of the operation. While each general agricultural cooperative covers the whole district, most credit unions cover only one village. Thus, a member of a credit union is more likely to have a self-perception as being as "owner" of the union. The same cannot be said for a cooperative member.
Table 14: Village credit union borrowers and loans, 1 February 1994 to 31 January 1995
Period
Number of borrowers
Total amount of loans (baht)
February-May 1994
June-September 1994
October1994-January 1995
Source: DCD, MOI.
Government offices responsible for promoting agricultural cooperatives and village credit unions usually measure their success by the numbers of cooperatives and unions and their members. If we agreed with this benchmark, we would conclude that both agricultural cooperatives and village credit unions have always been very successful. However, such a conclusion would contradict general perceptions of both types of organizations. While we have seen many successful cooperatives and credit unions, it is difficult to convince the general public and farmers that cooperatives and credit unions have made a great impact on the village economy. It would, however, be useful to learn from successful examples from both organizations and try to elicit their common elements. This section attempts to synthesize results from field surveys and other studies, academic journals, etc., to identify the underlying factors behind success cases.
Table 15: Borrowers and amounts of loans by village credit unions by region, 1995
Region
Number of borrowers (persons)
Total loans (baht)
Central
Eastern
Northeastern
Northern
Western
Southern
Source: Based on data from the DCD, MOI.
Knowledgeable, innovative, benevolent and honest leaders
V. Preventing Future Cooperative Crises
Mutually Satisfactory Deal
In the old days, sellers and buyers always bargained over the prices of goods, which helped both parties reach a mutually satisfactory deal, while creating a relationship between them." (Pawakapan, 2000)
Friendship and Trust
Pawakapan's (2000) point regarding friendship and trust constituting the basis for "a mutually satisfactory deal, could in fact serve as a basis for helping ensure contract crises decrease in the future.
Summary
Unlike the Past
Unlike the past, as Pawakapan's (2000) points out, "offering a cheaper price is not necessarily the key to business success."
Conclusion
Today
Issues related to sustainability, as Shu-min (2005) notes, such as "environmental preservation and biodiversity, population pressures, and long — and short-term economic development," could comparatively applied to other types farming in Thailand, as well as other areas in the world.
Cope, Richard. "Thailand." Country Reports, May 1, 2005.
Richard Cope's article, "Thailand, although informative regarding general information about Thailand and tourism, did not proffer any specific information that could be utilized in this specific study.
Richard Cope's article, "Thailand, although informative regarding general information about Thailand and tourism, did not proffer any specific information that could be utilized in this specific study. "It's possible to find knowledge from any place in the world when we humans learn from one another. Throughout the generations we… have learned from many diverse sources. In order to fulfil our lives, we young… still learn from the whole world." (Siriphon, 2006) This quote proves pertinent to this study, even though not evolving from the particular place of focus as it reminds readers that the young are learning, not only from those and their immediate living spaces, but from others all over the world.
Discussion
In the state has intensified its control over resources, increased conflicts between local customs and national laws, and forest authorities.
Moreover, a negative image of the middleman has been branded in collective consciousness, making it difficult for them to be accepted in the mainstream community.
In other words, the have increasingly faced both internal and external conflicts, both with state agencies and with the public.
Conclusion
Implementation of cross-border policy has significantly contributed to the Thai economy during and after the Asian financial crisis. In terms of decentralization to the provinces, cross-border development has achieved only a few of the goals of economic and social distribution.
Agricultural Restructuring.
Farmer Survival Strategies inadequacy and unreliability of state assistance combined with the increasing need for external resources means that, to ensure the reproduction of agricultural households and of communal irrigation systems, local irrigation leaders are forced to adopt new strategies by which dependence on the state can be minimized or by-passed. (Cohen and Pearson, 1998) whether this agency can maintain the viability of it remains to be seen
Farmers, still an important electoral force in the parliamentary system and there is also potential for alliance with environmental lobby groups. (Cohen and Pearson, 1998)
Public land for the people
Bibliography
BOOKS
NEWSPAPERS
AGRICULTURAL COOPERATIVES INCREASE RETURNS." The Kentucky Post (Covington, KY), April 26, 2004.
Akkad, Dania."Produce Safety Measure Approved: Marketing agreement allows flexibility." Monterey County Herald (Monterey, CA), February 8, 2007.
Interview: Thailand Eyes Agriculture as Key for Sustainable Development.," Xinhua News Agency, July 14, 2000.
China: World Bank helps improve efficiency and speed of agricultural technology transfer."M2 Presswire, April 29, 2005.
INTERNET RESOURCE
British Bankers' Association (2000), Economic and Monetary Union: Memorandum to the Treasury Committee, London
http://www.bba.org.uk/bba/jsp/polopoly.jsp?d=122&a=392
Bank of England, (2002) Practical Issues Arising from the Euro: Lessons form the Euro Changeover, London, p84-85 www.bankofengland.co.uk/publications/practicalissues/eu9912ch5.pdf" http://www.bankofengland.co.uk/publications/practicalissues/euroiss0205.htm
EMU Practical Information for Business 2005. [Online]. Available at http://archive.treasury.gov.uk/pub/html/docs/emubus/main.html. Retrieved May, 22, 2005
Naritoom, Chatcharee, Prof. Dr. .
Contract farming in Central Plain: a case study of asparagus grower groups in Nakhon Pathom Province. http://std.cpc.ku.ac.th/delta/conf/Acrobat/Papers_Eng/Volume%202/Chatcharee.pdf.
Transaction cost theory. Offshore Outsourcing, Dec. 14, 2005. Retrieved 28 June 2007 at http://www.sourcingmag.com/dictionary/Transaction_cost_theory-203.htm.
Watkins, Thayer. (n.d.). " the Transaction Cost Approach to the Theory of the Firm." San JoseState University Economics Department. Retrieved 28 June 2007 from: http://www.sjsu.edu/faculty/watkins/coase.htm. http://www.questia.com/PM.qst?a=o&d=5002339159
Maisrikrod, S. (1999). Joining Values Debate: The Peculiar Case of Thailand.SOJOURN:Journal of Social Issues in Southeast Asia, 14(2), 402.. Retrieved 15 June 2007 http://www.questia.com/read/5002339159.
Institutions and Economics Theory. (? Date). Publisher?
Just, David R.;Just, Richard E.. "Information exchange and distributional implications of price discrimination with internet marketing in agriculture." American Journal of Agricultural Economics, November 1, 2006. He www.questia.com/PM.qst?a=o&d=110127543
Kreps, D.M. (1990). Game Theory and Economic Modelling. Oxford: Clarendon Press.
Lee, David R.. "Agricultural sustainability and technology adoption: issues and policies for developing countries." American Journal of Agricultural Economics, December 1, 2005.
Li, Susan X.; Huang, Zhimin; Zhu, Joe; Chau, Patrick Y.K.. "Cooperative advertising, game theory and manufacturer-retailer supply chains." Omega, October 1, 2002. http://www.questia.com/PM.qst?a=o&d=98203119
Lohmann, L. (1991). Peasants, Plantations, and Pulp: The Politics of Eucalyptus in Thailand. Bulletin of Concerned Asian Scholars, 23(4), 3-18.
Macan-Markar, Marwaan. "Thailand: Junta Revives King's 'Sufficiency Economy' Model," Inter-Press Service English News Wire, January 18, 2007.
Molle, Francois. "Social and economic patterns of landlord-tenant relationships in the Chao Phraya Delta, Thailand: An historical perspective." Journal of Southeast Asian Studies, October 1, 2002.
Maneepong, Chuthatip;Wu, Chung-Tong. "Comparative borderland developments in Thailand." ASEAN Economic Bulletin, August 1, 2004.
National Report on Agrarian Reform and Rural Development in Thailand, ALRO, MOAC, February 2006.
Pawakapan, Niti. "Trade and Traders: Local Becomes National (acculturation of a town in Thailand)," Journal of Southeast Asian Studies, September 1, 2000. www.questia.com/PM.qst?a=o&d=5001400376
Pitelis, C. (1998). Transaction Costs and the Historical Evolution of the Capitalist Firm. Journal of Economic Issues, 32(4), 999.
Produce Marketing Association." Food & Drink Weekly, July 31, 2006.
Rosenfield, James R.. "The Devil's Dictionary of Marketing.," Direct Marketing, September 1, 2001.
Sato, Jin. "Public land for the people: the institutional basis of community forestry in Thailand." Journal of Southeast Asian Studies, June 1, 2003.
Siegel, Robert; Norris, Michele. "Profile: Agricultural cooperative in Mexico where small farmers are reaping huge profits," All Things Considered (NPR), June 11, 2004. www.questia.com/PM.qst?a=o&d=5005889219
Shigetomi, S. (2004). Multi-Household Farming System in a Northeastern Thai Village: Its Transformation during Economic Development. SOJOURN: Journal of Social Issues in Southeast Asia, 19(1), 28+.
Shu-min, Huang. "The articulation of culture, agriculture, and the environment of Chinese in Northern Thailand (1)." Ethnology, January 1, 2005.
Siriphon, Aranya. "Local knowledge, dynamism and the politics of struggle: a case study of the Hmong in Northern Thailand.," Journal of Southeast Asian Studies, February 1, 2006. www.questia.com/PM.qst?a=o&d=5008899631
Sousa, J., & Quarter, J. (2004). Non-Market Housing Models in Ontario: A Stakeholder Analysis. Canadian Journal of Urban Research, 13(2), 220+. Stombaugh, T.S.;Shearer, S.. "Equipment Technologies for Precision Agriculture." Journal of Soil and Water Conservation, January 1, 2000.
Sykuta, Michael E.; Cook, Michael L.. "A new institutional economics approach to contracts and cooperatives." American Journal of Agricultural Economics, November 15, 2001.
Tang, Alisa. Associated Press Writer. "Thailand's king calls for unity amid political upheaval." AP Worldstream, June 9, 2006.
Tang, Alias. Associated Press Writer. "Thailand's King Marks 60 Years on Throne," AP Online, June 9, 2006.
Thailand Government Focuses on Products' Quality, Marketing.," Knight Ridder/Tribune Business News, March 10, 2003.
Thailand's Growing Economy Positively Impacts its Automotive Industry and the Steering Systems Market." M2 Presswire, May 25, 2007.
Thuvachote, Ms. Suwanna. (2006). "Agricultural Cooperatives in Thailand." FFTC-NACFInternational Seminar on Agricultural Cooperatives in Asia: Innovations andOpportunities in the 21st Century, Seoul, Korea, 11-15 September 2006.
Workforce Performance Solutions magazine: WPS Magazine Discusses Communicating Performance Objectives; How Marketing Messages Clearly, Effectively, Passionately Can Boost Performance." Business Wire, December 7, 2005.
Xie, Jinxing; Ai, Song. "A note on 'cooperative advertising, game theory and manufacturer retailer supply chains'." Omega, October 1, 2006.
Beard, Rodney. "Introduction to the Theory of Cooperative Games." Economic Record, December 1, 2004.
Chaudhri, Vivek. "Game Theory and Business Applications. Economic Record, March 1, 2005.
JOURNALS/PERIODICALS
Abbott, Philip C.;Kallio, Panu K.S.. "Implications of game theory for international agricultural trade." American Journal of Agricultural Economics, August 1, 1996.
Abdulai, Awudu; Huffman, Wallace E.. "The diffusion of new agricultural technologies: the case of crossbred-cow technology in Tanzania." American Journal of Agricultural Economics, August 1, 2005.
Agriculture Presents Equipment to Cari." All Africa Global Media, June 15, 2007. http://www.questia.com/PM.qst?a=o&d=97816817
Allen, D.W. (1993). Transaction Costs and the Design of Cropshare Contracts. Rand Journal of Economics, 24(1), 78-100. http://www.questia.com/PM.qst?a=o&d=5002374117
Arghiros, D., & Moller, J. (2000). Thai Rural Enterprise Development Strategies in the 1990s: A Critical Appraisal. SOJOURN: Journal of Social Issues in Southeast Asia, 15(2), 153. http://www.questia.com/PM.qst?a=o&d=5002562760
Baker, C. (2003). An Internal History of the Communist Party of Thailand. Journal of Contemporary Asia, 33(4), 510+. http://www.questia.com/PM.qst?a=o&d=5008376907
Beard, R. (2004). Introduction to the Theory of Cooperative Games. Economic Record, 80(251), 478+.
Calhoun, Craig. "cooperative games," Dictionary of the Social Sciences, January 1, 2002. http://www.questia.com/PM.qst?a=o&d=5009433194
Chaudhri, V. (2005). Game Theory and Business Applications. Economic Record, 81(252), 88+.
Chua, Amy L.. "Markets, democracy, and ethnicity: toward a new paradigm for law and development." Yale Law Journal, October 1, 1998.
Cohen, Paul T.;Pearson, Ross E.. "Communal irrigation, state, and capital in the Chiang MaiValley (Northern Thailand): twentieth-century transformations." Journal of Southeast Asian Studies, March 1, 1998.
Cope, Richard. "Thailand.," Country Reports, May 1, 2005. www.questia.com/PM.qst?a=o&d=5000805958
Dempsey, J.J., Kumar, a.A., Loyd, B., & Merkel, L.S. (2002). A Value Culture for Agriculture: To Become High-Performing Businesses, Agricultural Co-ops Must Move Away from Their Traditional Role as Service Providers. 64+. http://www.questia.com/PM.qst?a=o&d=97788661
Doner, R. (1974). The Development of Agribusiness in Thailand. Bulletin of Concerned Asian Scholars, 6(1), 8-15. http://www.questia.com/PM.qst?a=o&d=5002409186
Gordon, a. (2001). Towards a Model of Asian Plantation Systems. Journal of Contemporary Asia, 31(3), 306. http://www.questia.com/PM.qst?a=o&d=5002339245
Goss, J., & Pacheco, D. (1999). Comparative Globalization and the State in Costa Rica and Thailand. Journal of Contemporary Asia, 29 (4), 516.
Franchise marketing techniques: experts in the field impart their best advice on ways to boost marketing efforts." Franchising World, December 1, 2006. www.questia.com/PM.qst?a=o&d=5000194155
Hussey, a. (1993). Rapid Industrialization in Thailand: 1986-1991. The GeographicalReview, 83(1), 14+.
---
Are you busy and do not have time to handle your assignment? Are you scared that your paper will not make the grade? Do you have responsibilities that may hinder you from turning in your assignment on time? Are you tired and can barely handle your assignment? Are your grades inconsistent?
Whichever your reason is, it is valid! You can get professional academic help from our service at affordable rates. We have a team of professional academic writers who can handle all your assignments.
Plagiarism free papers
Timely delivery
Any deadline
Skilled, Experienced Native English Writers
Subject-relevant academic writer
Adherence to paper instructions
Ability to tackle bulk assignments
Reasonable prices
24/7 Customer Support
Get superb grades consistently
Online Academic Help With Different Subjects
Literature
Students barely have time to read. We got you! Have your literature essay or book review written without having the hassle of reading the book. You can get your literature paper custom-written for you by our literature specialists.
Finance
Do you struggle with finance? No need to torture yourself if finance is not your cup of tea. You can order your finance paper from our academic writing service and get 100% original work from competent finance experts.
Computer science
Computer science is a tough subject. Fortunately, our computer science experts are up to the match. No need to stress and have sleepless nights. Our academic writers will tackle all your computer science assignments and deliver them on time. Let us handle all your python, java, ruby, JavaScript, php , C+ assignments!
Psychology
While psychology may be an interesting subject, you may lack sufficient time to handle your assignments. Don't despair; by using our academic writing service, you can be assured of perfect grades. Moreover, your grades will be consistent.
Engineering
Engineering is quite a demanding subject. Students face a lot of pressure and barely have enough time to do what they love to do. Our academic writing service got you covered! Our engineering specialists follow the paper instructions and ensure timely delivery of the paper.
Nursing
In the nursing course, you may have difficulties with literature reviews, annotated bibliographies, critical essays, and other assignments. Our nursing assignment writers will offer you professional nursing paper help at low prices.
Sociology
Truth be told, sociology papers can be quite exhausting. Our academic writing service relieves you of fatigue, pressure, and stress. You can relax and have peace of mind as our academic writers handle your sociology assignment.
Business
We take pride in having some of the best business writers in the industry. Our business writers have a lot of experience in the field. They are reliable, and you can be assured of a high-grade paper. They are able to handle business papers of any subject, length, deadline, and difficulty!
Statistics
We boast of having some of the most experienced statistics experts in the industry. Our statistics experts have diverse skills, expertise, and knowledge to handle any kind of assignment. They have access to all kinds of software to get your assignment done.
Law
Writing a law essay may prove to be an insurmountable obstacle, especially when you need to know the peculiarities of the legislative framework. Take advantage of our top-notch law specialists and get superb grades and 100% satisfaction.
What discipline/subjects do you deal in?
We have highlighted some of the most popular subjects we handle above. Those are just a tip of the iceberg. We deal in all academic disciplines since our writers are as diverse. They have been drawn from across all disciplines, and orders are assigned to those writers believed to be the best in the field. In a nutshell, there is no task we cannot handle; all you need to do is place your order with us. As long as your instructions are clear, just trust we shall deliver irrespective of the discipline.
Are your writers competent enough to handle my paper?
Our essay writers are graduates with bachelor's, masters, Ph.D., and doctorate degrees in various subjects. The minimum requirement to be an essay writer with our essay writing service is to have a college degree. All our academic writers have a minimum of two years of academic writing. We have a stringent recruitment process to ensure that we get only the most competent essay writers in the industry. We also ensure that the writers are handsomely compensated for their value. The majority of our writers are native English speakers. As such, the fluency of language and grammar is impeccable.
What if I don't like the paper?
There is a very low likelihood that you won't like the paper.
Reasons being:
When assigning your order, we match the paper's discipline with the writer's field/specialization. Since all our writers are graduates, we match the paper's subject with the field the writer studied. For instance, if it's a nursing paper, only a nursing graduate and writer will handle it. Furthermore, all our writers have academic writing experience and top-notch research skills.
We have a quality assurance that reviews the paper before it gets to you. As such, we ensure that you get a paper that meets the required standard and will most definitely make the grade.
In the event that you don't like your paper:
The writer will revise the paper up to your pleasing. You have unlimited revisions. You simply need to highlight what specifically you don't like about the paper, and the writer will make the amendments. The paper will be revised until you are satisfied. Revisions are free of charge
We will have a different writer write the paper from scratch.
Last resort, if the above does not work, we will refund your money.
Will the professor find out I didn't write the paper myself?
Not at all. All papers are written from scratch. There is no way your tutor or instructor will realize that you did not write the paper yourself. In fact, we recommend using our assignment help services for consistent results.
What if the paper is plagiarized?
We check all papers for plagiarism before we submit them. We use powerful plagiarism checking software such as SafeAssign, LopesWrite, and Turnitin. We also upload the plagiarism report so that you can review it. We understand that plagiarism is academic suicide. We would not take the risk of submitting plagiarized work and jeopardize your academic journey. Furthermore, we do not sell or use prewritten papers, and each paper is written from scratch.
When will I get my paper?
You determine when you get the paper by setting the deadline when placing the order. All papers are delivered within the deadline. We are well aware that we operate in a time-sensitive industry. As such, we have laid out strategies to ensure that the client receives the paper on time and they never miss the deadline. We understand that papers that are submitted late have some points deducted. We do not want you to miss any points due to late submission. We work on beating deadlines by huge margins in order to ensure that you have ample time to review the paper before you submit it.
Will anyone find out that I used your services?
We have a privacy and confidentiality policy that guides our work. We NEVER share any customer information with third parties. Noone will ever know that you used our assignment help services. It's only between you and us. We are bound by our policies to protect the customer's identity and information. All your information, such as your names, phone number, email, order information, and so on, are protected. We have robust security systems that ensure that your data is protected. Hacking our systems is close to impossible, and it has never happened.
How our Assignment  Help Service Works
You fill all the paper instructions in the order form. Make sure you include all the helpful materials so that our academic writers can deliver the perfect paper. It will also help to eliminate unnecessary revisions.
2.      Pay for the order
Proceed to pay for the paper so that it can be assigned to one of our expert academic writers. The paper subject is matched with the writer's area of specialization.
3.      Track the progress
You communicate with the writer and know about the progress of the paper. The client can ask the writer for drafts of the paper. The client can upload extra material and include additional instructions from the lecturer. Receive a paper.
4.      Download the paper
The paper is sent to your email and uploaded to your personal account. You also get a plagiarism report attached to your paper.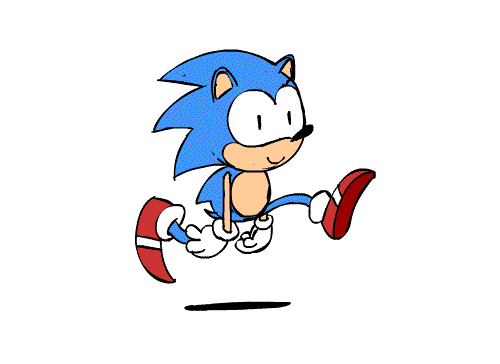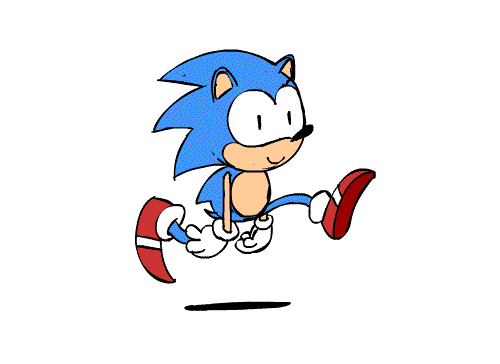 PLACE THIS ORDER OR A SIMILAR ORDER WITH US TODAY AND GET A PERFECT SCORE!!!
---