role of nurses in dealing with rise and spread of HIV AIDS in the vulnerable community of Orange County Orlando FL. Homeless males between the ages of 40-50 were the target population for this paper. Ways to tackle this issue in accordance with the healthy NC2020 objectives have also been explained.
In a diverse population, such as that of Orange County, Orlando FL, there is no doubt that health risks and problems would be just as varied, especially among the different communities based on race, age, ethnicity and income class. However, this paper's special focus is on assessing the increased likelihood of the homeless males of Orange County between the ages of 40 and 50 to be exposed to HIV / AIDS, keeping in mind the three factors that this aggregate community has in common — those of sex, social class and age, and regional belonging.
Homelessness has been on the rise in Florida with Orlando having the 5th highest number of chronically homeless individuals in the category of smaller cities, head-to-head with the District of Columbia in the major cities category. Various factors of cultural, social, and economic nature contributing to this increase are problems that include substance abuse and addiction, mental illness, low income, high prices on residences and domestic violence (Orange County Community Health Assessment, 2011).
Even as we take this aggregate community as part of all of Orange County's population, the disparities among the individual members cannot be ignored as the population of Orange County and consequently, this addressed vulnerable community, is too significant to be ignored. It is estimated that by the year 2012 point-in-time estimate that 27% of the population in the region comes under the label of chronically homeless (The 2012 Point-in-Time Estimates of Homelessness, 2013) and the annual report to Congress of assessment of the homeless in 2009 gave statistics of homeless people being male as 61%, being part of a minority as 62% and the chances of them being part of the 31-50 years demographic as 38% .The difference in life expectancies of different races and ethnicities along with susceptibility to disease make it necessary for us and the concerned authorities to determine the weaker links, along with addressing the task at hand as a whole, in order to work on them.
In the concluding diverse model constructed with the help of numbers calculated from a closed-case study done in Florida's public HIV / AIDS clinics, it was revealed that deaths caused by HIV / AIDS have showed just a slight decline in 1999, when a comparison with three subsequent years was made. When the aforementioned studies were carried out, homelessness was considered an independent factor that affected mortality of HIV / AIDS and therefore the need for special care for the homeless people was brought to attention (Lieb et al., 2002).
Because of all the recorded data, it seems reasonable to assume that those with a history of substance abuse, or a history of sexual abuse may be at an increased risk for infection due to HIV / AIDS thus, future research should put emphasis on the improvement of service delivery to the homeless, particularly with regard to sex education and substance abuse intervention.
Community Description
The 2010 census' statistics show that the total population of Orange County came to about 1,145,956 people with 49.24% of this population belonging to the male sex and 39.4% of the population belonging to non-white ethnicities (including African-American, Hispanic and Asian). The 18-65 years age demographic makes up 66.75% of the population.The general health status score of residents in this county is a mean score of just 3.5, indicating health to be above poor.
Florida generally, and Orange County specifically, participates in various government and independent programs in an effort to battle the increased epidemic that homelessness is now becoming. The Orange County Partnership to End Homelessness [the Partnership] was created as a way to prevent and end homelessness. The Partnership has prepared a Ten-Year plan to end Chronic Homelessness, in which it has outlined its long-term goals and strategy. The Plan's five major objectives are to decrease chronic homelessness, raise employment, and help prevent homelessness, aid in providing services to more people, incite and maximize public contribution to their basic purpose. The Plan document sketches the tactics to be followed for accomplishing every one of these goals.
Multiple community and faith-based programs, non-profit and non-government organizations, students, and many community members are working in collaboration with one another to help achieve this collective target. These include the Interfaith Council for Social Service, Orange Congregations in Mission, Neighbor House, and the Orange County Department of Social Services (DSS) which offer emergency lodging, economicaid, and food to people who are homeless or at risk of becoming homeless (Orange County Community Health Assessment, 2011).
Also operating for prevention of HIV / AIDS is the AIDS Services Foundation Orange County, Irvine acts as a nutrition services program, which basically exists in order to cater to certain nutritional requirements of people infected with HIV / AIDS who are incapacitated and have low wages. On the other hand, the Illumination Foundation in Irvine holds its place to provide temporary housing and wrap-around services. The function of this program is to serve homeless families by offering facilities of accommodation, mental health rehabilitation, job advising, and case management connections to social and medical services.
US Department of Housing and Urban Development's Continuum of Care provides permanent and interim housing to homeless persons along with services such as health care, mental health therapy, job training, child care and substance abuse rehabilitation. The aforementioned organizations are working along with Housing Opportunities for Persons with AIDS (HOPWA) Program, for each state, in another attempt to help the homeless community battling for their lives every day on the streets stand on their own feet a little more steadily.
Health-related problem, issue or health risk
HIV / AIDS is a growing epidemic and an undoubted and valid reason for alarm, not only in Florida but all of the U.S. That said, it should be noted that Florida has the third most frequent number of HIV / AIDS-infected in the United States, surpassed only by California and New York. Although the HIV / AIDS epidemic is prevalent throughout Florida, 76% of cases were found to amass in nine counties including Orange, Palm Beachand Polk while almost two-thirds of all Florida senior HIV / AIDS cases reported during April 2010 originated from four counties: Miami-Dade, Broward, Palm Beach, and Orange (Evans, 2011).
However, HIV / AIDS is either faced with denial or regarded as the 'gay' disease and even in this day and age, those unfortunate people infected with HIV / AIDS, have to face great social stigma and often go through the process of finding out and dealing with their situations alone at best, and with constant ridicule, at worst.
HIV / AIDS is a gateway to many physical diseases but some of its effects are found to be largely psychological in nature. Infected people undergo a frightening and sudden change of personal view of life and themselves and have to face the trials of unpredictable phases of illness and wellness; expensive, complex, occasionally scarring treatments; feelings of loss, grief, anger, and depression and, perhaps worst of all, deteriorating health and premature death. The support of people close to them, such as family and friends, can make the transition for the infected towards acceptance and facing this great ordeal.
Professionals are astounded and angered by the behavior of most people when faced with the risk of either having or knowing someone close to them to be diagnosed with HIV / AIDS. The county's Health Department director, Dr. Harmon wants society to get out of denial and face the fact that this disease is having a massive negative effect on the lives of low-income people who do not have access to the required treatment. Harmon has observed Florida's social climate to be more conservative (Park, 2011).
Considering our vulnerable population of middle-aged homeless men in Orange County, Orlando FL, another issue that arises apart of the myriad of psychosocial and physical problems faced by people infected with HIV / AIDS is that most of them can hardly afford the bare necessities required to carry on a daily basis, let alone treatments and cures that probably cost much higher than all their life savings, if they have any. It has been reported that the price of HIV drugs almost tripled between 1999 and 2009 and that approximately 1,800 HIV patients were waiting for the availability to lifesaving drug treatment, in July 2010.
Even though, males who have sex with males (MSM) make up only 4% of the U.S. male population, the ratio of new HIV diagnoses among MSM compared to other men is above 44 (Evans, 2011). This just lends hand to the social prejudice that the gays have always faced and what almost always worsens the process of adjusting to and living through the pain of the HIV / AIDS experience; often, community groups are unable to offer support to those living with HIV / AIDS or their families simply due to the stigma associated with homosexuality. However, it can be seen that attitudes are slowly but surely changing, as people have started to look at the HIV / AIDS infected as members of the community and not a disease.
Often, HIV / AIDS combines with other STDs and diseases like tuberculosis (primarily in homeless males) which exacerbates the condition of the person infected with HIV / AIDS and will continue to do so unless the 'cure' is administered and the patient is removed from the environment that helped foster conditions leading to the infection.
In order to tackle the growing problem of HIV / AIDS, the White House initiated the National AIDS Strategy (NAS) in July 2010 with three basic necessary goals of lowering infection rates, allowing increased access to care for those infected, and eradicating all inconsistencies in predominance, diagnosis, and treatment of the virus.
The major results that the NAS is targeting to achieve by 2015 include reducing the quantity of new yearly infections by 25%, inciting an increase to 90% of people with HIV who know they are infected, increasing the percentage of newly diagnosed patients linked to care within 3 months from 65% to 85%, and raising by 20% the percentage of HIV-positive MSM, blacks, and Hispanics with untraceable viral masses. In summary, the objectives are to spread awareness and timely diagnose infected members of the population in order to treat them.
The only treatment for HIV / AIDS that has been chalked down by the medical professionals so far is the administration of anti-retroviral drugs that is given in combinations of three or more anti-viral drugs; a treatment termed as antiretroviral therapy (ART). The goal of this treatment is to decrease the mortality and morbidity that is associated with HIV. The mechanism of action of these drugs is that it decreases the viral load of HIV in the patient.The five major classes of drugs which are combined in various ways to treat HIV / AIDS arenon-nucleoside reverse transcriptase inhibitors (NNRTI), nucleoside/nucleotide reverse transcriptase inhibitors (NRTI), entry inhibitors (including fusion inhibitors and CCR5 antagonists), protease inhibitors (PI), and integrase inhibitors.
Since the antiretroviral treatment of people with HIV remains complicated, ever-improving, often surrounded by controversy and is expensive, these drugs do not constitute an actual remedy for HIV / AIDS. However, if therapy is stopped, there will be a rise in the viral load present in the infected person's body. During the process of ART, the virus continues to multiply and the person is still infectious to others.
While discontinuation of ART leads to an increase in the viral load, it is sometimes necessary to interrupt ART because of such reasons as serious drug toxicity, overriding illness, surgery, or lack of access or shortage of medications. Nonetheless, planned interruption is not recommended even if short-term interruption may become unavoidable. Disturbing the duration of ART intensifies the danger of HIV / AIDS-related complications, deteriorating CD4 counts, and other non-AIDS-related complications, like heart attack and liver failure.
While prolonging and bettering lives of people with HIV / AIDS, the continuing use of some of these drugs escalates the risk of liver problems, pancreatitis, skin rashes, stroke, osteoporosis, diabetes, neuropathy high cholesterol, and heart disease. Some of the skin rashes can be life-threatening, such as the ones that develop in Stevens-Johnson syndrome (SJS) and toxic epidermal necrolysis (TEN), which are variants of the same kind of skin rash. The rashes formed in TENcan cover up to 30% of the total body skin area. Both these severe rashes must be treated by a physician.
Anti-retroviral drugs may also interact with other drugs used to treat opportunistic infections. For example, researchers reported that using oral erythromycin while taking protease inhibitors increased the risk of sudden death from cardiac causes. Those living longer with HIV / AIDS, many cultivate drug-resistant strains of the virus, which further complicates treatment.
Because of the various complications attached to the administration of ART, only the most efficacious in their field should be entrusted with the task of taking care of what is basically a human time bomb. Some of these health risks are associated with the socioeconomic issues like denial, rejection; biased attitudes and absence of availability of healthcare are fueling the epidemic, especially where the homeless Orange County population of middle-aged men is concerned. Therefore, health professionals, specifically nurses, have a pivotal part to play in screening and in enlightening patients, families and communities about prevention and attitude towards infected people. Nurses can also communicate by example, through providing unbiased, considerate care to those living with this fatal virus.Only by making these actions their priority can health officials help accomplish the goals of the National AIDS Strategy.
Problem Description and Rationale
Among the causes of HIV / AIDS, none involve casual contact such as hugging or shaking hands, as is the common misconception among the ignorant masses. The causes that affect the aggregate community we are assessing the most, are the use of injection drugs, mental problems and risky sexual behavior.
The necessary conditions for the transmission of HIVare: an HIV source, an adequate dose of virus and entry in the bloodstream of another person (Evans, 2011). Even though fluctuating degrees of viral loads are present in all bodily fluids of a carries, only semen, blood, vaginal and cervical secretions, and breast milk are evidenced as transmitting the infection.
Among the homeless men who were reported as users of cocaine, those claiming high psychiatric distress had considerably greater HIV risk scores than those of cocaine users with low psychiatric distress homeless men who did not use cocaine. Furthermore, these risk scores mainly signified three highly risky sexual behaviors; participation in commercial sex, multiple sex partners, and lack of condom use (Zanis et al., 2009). Special efforts that target both substance use and high-risk sexual practices need to be effected for this community. Since the contact of these men with the medical community is restricted and unrelated to HIV / AIDS risk, mental health and substance abuse management, development programs in areas in which homeless men gather, along with stable supportive housing may aid in the lessening of HIV risk among homeless men more efficiently.
A multi-dimensionalviewpoint was employed in a study to evaluate the links between situational and psychosocial variables, health care, and HIV / AIDS risk behaviors among 479 homeless men, starting from age 18 up to 64, HIV / AIDS risk behaviors were greatly linked to chronic homelessness and PTSD (Stein et al., 1997).
During 2004 — 2007, approximately two-thirds of newly infected injection drug users (IDUs) were males (Evans, 2011), yet countless IDUs still participated in risky behaviors like those of sharing syringes as well as having sex without protection. People mired in poverty, self-esteem issues, mental health problems and anxiety or depression are more likely to turn to injection-drug use (IDU). The temporary relief that the use of drugs provide is not nearly enough compensation for the further issue they create. Moreover, drugs available on streets, especially those not approved by the FDA, may have dangerous reactions to AIDS medications.
The Healthy North Carolina 2020 objectives lay down a collective set of health indicators for Orange County and all of Floridaaim to work and improve upon to attain the targets allotted to every objective working as a guide and as a yardstick to measure state performance for the protection of the aggregate community we have assessed. The relevant health objectives that the state should focus on using its various official and unofficial programs and projects which were mentioned above are: decreasing the percentage of individuals living in poverty from the current (2009 statistic) of 16.9% to 12.5%; reducing the percentage of persons aged 12 years and older admitting to any illegal drug use in the previous 30 days from (2008 statistic) 7.8% to 6.6%; and loweringthe rate of new HIV infection diagnoses (per 100,000 population) from 24.7% to 22.2% (Healthy North Carolina 2020: A Better State of Health, 2013).
Conclusion
The nurses and other health officials have a central role to play, along with the independent and state-owned projects, for the sole purpose of reigning in the alarmingly steady rise of the spread of HIV / AIDS. As a state with one of the largest number of those with HIV / AIDS in the U.S., Florida needs to work hard to fulfill the Healthy North Carolina 2020 objectives, especially to target its weakest community; the one which this paper has discussed in great detail. The main causes of homelessness have been identified as lack of income and affordability, mental health problems and substance abuse, which also happens to be one of the main causes of HIV among homeless men of Orange County between ages 40-50, where IDUs are concerned, along with risky sexual behaviors, especially among the MSM population.
Since these issues have been highlighted, it has become easier to concentrate on the task of eliminating or at least minimizing them and reaching the National AIDS Strategy objectives by the predicted timeline of 2015; ways to accomplish this is to ensure that there is an even distribution of treatment among the diagnosed and that timely diagnoses and treatments be carried out for those infected with HIV / AIDS. Reducing the social stigma attached to this life-changing disease should also be a priority of both health and state officials, in order for the infected to carry out normal lives and not exacerbate their conditions through anxiety and depression.
Bibliography:
Anonymous (2010).Population of Orange County, Florida: Census 2010 and 2000 Interactive Map, Demographics, Statistics, Graphs, Quick Facts. CensusViewer.com .
Anonymous (2011).ORANGE COUNTY COMMUNITY HEALTH ASSESSMENT.Division of Public Health, North Carolina.
Anonymous (2013).Healthy North Carolina 2020: A Better State of Health. NC Department of Health and Human Services.
Evans, Nancy (2011). HIV / AIDS for Florida Healthcare Professionals.EMS-CEU.com.
Lieb, Spencer; Brooks, Robert G.; Hopkins, Richard; Thompson, Dan; Crockett, Landis; Liberti, Thomas; Jani, Asim; Nadler, Jeffery; Virkud, Viqas; West, Karen and McLaughlin, Gayle (2002). JAIDS Journal of Acquired Immune Deficiency Syndromes 30:351-358.
Park, Maddison (2011). As HIV epidemic grows, Florida city grapples with fear and denial. CNN International.
Stein, J.A.; Zane, J.I.; and Nayamathi, A.M. (2009). American Journal of Men's Health.PubMed.gov.
Zanis, D.A.; Cohen, E.; Meyers, K. And Cnaan, R.A. (2009). HIV risks among homeless men differentiated by cocaine use and psychiatric distress.PubMed.gov.
---
Are you busy and do not have time to handle your assignment? Are you scared that your paper will not make the grade? Do you have responsibilities that may hinder you from turning in your assignment on time? Are you tired and can barely handle your assignment? Are your grades inconsistent?
Whichever your reason is, it is valid! You can get professional academic help from our service at affordable rates. We have a team of professional academic writers who can handle all your assignments.
Plagiarism free papers
Timely delivery
Any deadline
Skilled, Experienced Native English Writers
Subject-relevant academic writer
Adherence to paper instructions
Ability to tackle bulk assignments
Reasonable prices
24/7 Customer Support
Get superb grades consistently
Online Academic Help With Different Subjects
Literature
Students barely have time to read. We got you! Have your literature essay or book review written without having the hassle of reading the book. You can get your literature paper custom-written for you by our literature specialists.
Finance
Do you struggle with finance? No need to torture yourself if finance is not your cup of tea. You can order your finance paper from our academic writing service and get 100% original work from competent finance experts.
Computer science
Computer science is a tough subject. Fortunately, our computer science experts are up to the match. No need to stress and have sleepless nights. Our academic writers will tackle all your computer science assignments and deliver them on time. Let us handle all your python, java, ruby, JavaScript, php , C+ assignments!
Psychology
While psychology may be an interesting subject, you may lack sufficient time to handle your assignments. Don't despair; by using our academic writing service, you can be assured of perfect grades. Moreover, your grades will be consistent.
Engineering
Engineering is quite a demanding subject. Students face a lot of pressure and barely have enough time to do what they love to do. Our academic writing service got you covered! Our engineering specialists follow the paper instructions and ensure timely delivery of the paper.
Nursing
In the nursing course, you may have difficulties with literature reviews, annotated bibliographies, critical essays, and other assignments. Our nursing assignment writers will offer you professional nursing paper help at low prices.
Sociology
Truth be told, sociology papers can be quite exhausting. Our academic writing service relieves you of fatigue, pressure, and stress. You can relax and have peace of mind as our academic writers handle your sociology assignment.
Business
We take pride in having some of the best business writers in the industry. Our business writers have a lot of experience in the field. They are reliable, and you can be assured of a high-grade paper. They are able to handle business papers of any subject, length, deadline, and difficulty!
Statistics
We boast of having some of the most experienced statistics experts in the industry. Our statistics experts have diverse skills, expertise, and knowledge to handle any kind of assignment. They have access to all kinds of software to get your assignment done.
Law
Writing a law essay may prove to be an insurmountable obstacle, especially when you need to know the peculiarities of the legislative framework. Take advantage of our top-notch law specialists and get superb grades and 100% satisfaction.
What discipline/subjects do you deal in?
We have highlighted some of the most popular subjects we handle above. Those are just a tip of the iceberg. We deal in all academic disciplines since our writers are as diverse. They have been drawn from across all disciplines, and orders are assigned to those writers believed to be the best in the field. In a nutshell, there is no task we cannot handle; all you need to do is place your order with us. As long as your instructions are clear, just trust we shall deliver irrespective of the discipline.
Are your writers competent enough to handle my paper?
Our essay writers are graduates with bachelor's, masters, Ph.D., and doctorate degrees in various subjects. The minimum requirement to be an essay writer with our essay writing service is to have a college degree. All our academic writers have a minimum of two years of academic writing. We have a stringent recruitment process to ensure that we get only the most competent essay writers in the industry. We also ensure that the writers are handsomely compensated for their value. The majority of our writers are native English speakers. As such, the fluency of language and grammar is impeccable.
What if I don't like the paper?
There is a very low likelihood that you won't like the paper.
Reasons being:
When assigning your order, we match the paper's discipline with the writer's field/specialization. Since all our writers are graduates, we match the paper's subject with the field the writer studied. For instance, if it's a nursing paper, only a nursing graduate and writer will handle it. Furthermore, all our writers have academic writing experience and top-notch research skills.
We have a quality assurance that reviews the paper before it gets to you. As such, we ensure that you get a paper that meets the required standard and will most definitely make the grade.
In the event that you don't like your paper:
The writer will revise the paper up to your pleasing. You have unlimited revisions. You simply need to highlight what specifically you don't like about the paper, and the writer will make the amendments. The paper will be revised until you are satisfied. Revisions are free of charge
We will have a different writer write the paper from scratch.
Last resort, if the above does not work, we will refund your money.
Will the professor find out I didn't write the paper myself?
Not at all. All papers are written from scratch. There is no way your tutor or instructor will realize that you did not write the paper yourself. In fact, we recommend using our assignment help services for consistent results.
What if the paper is plagiarized?
We check all papers for plagiarism before we submit them. We use powerful plagiarism checking software such as SafeAssign, LopesWrite, and Turnitin. We also upload the plagiarism report so that you can review it. We understand that plagiarism is academic suicide. We would not take the risk of submitting plagiarized work and jeopardize your academic journey. Furthermore, we do not sell or use prewritten papers, and each paper is written from scratch.
When will I get my paper?
You determine when you get the paper by setting the deadline when placing the order. All papers are delivered within the deadline. We are well aware that we operate in a time-sensitive industry. As such, we have laid out strategies to ensure that the client receives the paper on time and they never miss the deadline. We understand that papers that are submitted late have some points deducted. We do not want you to miss any points due to late submission. We work on beating deadlines by huge margins in order to ensure that you have ample time to review the paper before you submit it.
Will anyone find out that I used your services?
We have a privacy and confidentiality policy that guides our work. We NEVER share any customer information with third parties. Noone will ever know that you used our assignment help services. It's only between you and us. We are bound by our policies to protect the customer's identity and information. All your information, such as your names, phone number, email, order information, and so on, are protected. We have robust security systems that ensure that your data is protected. Hacking our systems is close to impossible, and it has never happened.
How our Assignment  Help Service Works
You fill all the paper instructions in the order form. Make sure you include all the helpful materials so that our academic writers can deliver the perfect paper. It will also help to eliminate unnecessary revisions.
2.      Pay for the order
Proceed to pay for the paper so that it can be assigned to one of our expert academic writers. The paper subject is matched with the writer's area of specialization.
3.      Track the progress
You communicate with the writer and know about the progress of the paper. The client can ask the writer for drafts of the paper. The client can upload extra material and include additional instructions from the lecturer. Receive a paper.
4.      Download the paper
The paper is sent to your email and uploaded to your personal account. You also get a plagiarism report attached to your paper.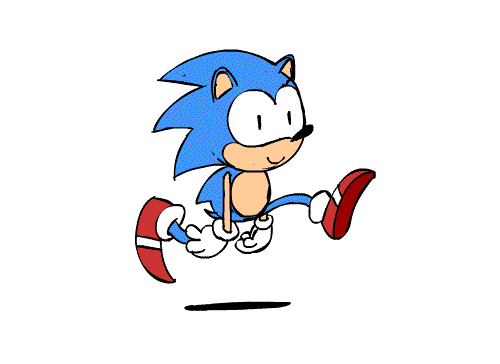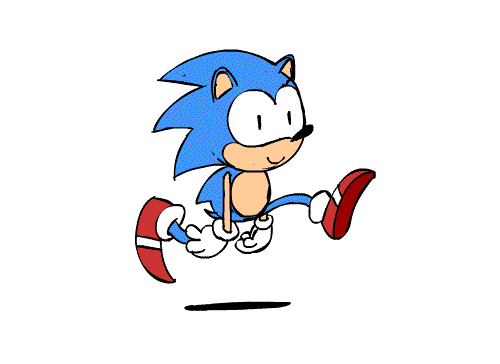 PLACE THIS ORDER OR A SIMILAR ORDER WITH US TODAY AND GET A PERFECT SCORE!!!
---