Social Media as a Potential Tool in Conflict Resolution: A Facebook Perspective
Humans are social animals, and will usually dwell together in communities, based on their beliefs, resources, preferences, needs, risks, and a number of other conditions which may be present and common, affecting the identity of the participants and their degree of cohesiveness.
Community
In sociology the word community is often used to refer to a group that is organized around common values and is attributed with social cohesion within a shared geographical location, generally in social units larger than a household. The word can also refer to the national community or global community. Since the advent of the Internet, however, the concept of community no longer has geographical limitations, as people can now virtually gather in an online community and share common interests regardless of physical location
In other words, community indicates a group of people with a common identity other than location. Members often interact regularly. This is the case in a virtual community. A virtual community is a group of people primarily communicating or interacting with each other by means of information technologies, typically over the Internet, rather than in person. These may be either communities of interest, practice or communion. It usually involves users signing up to become members of a community page/network on the internet. Some examples include the following:
A business community is often an administrative community with possibilities to add CV's and other business-related information.
An interest community is a based on specialized areas such as art, golf or bird watching.
A general community is wider in its range – opening for its users to create areas, pages and groups.
Where community exists, it is desirable for freedom, trust and security to exist as well. The result is that the community then takes on a life of its own, as people become free enough to share and secure enough to get along. The sense of connectedness and formation of social networks comprise what has become known as social capital.
1.3 Social Capital
Social capital is defined by Robert D. Putnam (2000) as "the collective value of all social networks (who people know) and the inclinations that arise from these networks to do things for each other (norms of reciprocity)." Social capital in action can be seen in all sorts of groups, including neighbours keeping an eye on each others' homes.
Social Capital Theory gained importance through the integration of classical sociological theory with the description of an intangible form of capital. In this way the classical definition of capital has been overcome allowing researchers to tackle issues in a new manner (Ferragina, 2010). See Table 1.
The Classical Theory
The Neo-Capital Theories
Human Capital
Cultural Capital
Social Capital
Theorist
Schulz, Becker
Bourdieu
Lin, Burt, Marsden, Flap, Coleman
Bourdieu, Coleman, Putnam
Explanation
Social relations: Exploitation by the capitalists (bourgeoisie) of the proletariat.
Accumulation of surplus value by labourer
Reproduction of dominant symbols and meanings (values)
Access to and use of resources embedded in social networks
Solidarity and reproduction of group
Capital
A. Part of surplus value between the use value (in consumption market) and the exchange value (in production labour market) of the commodity.
B. Investment in the production and circulation of commodities.
Investment in technical skills and knowledge
Internalization or misrecognition of dominant values
Investment in social networks
Investment in mutual recognition and acknowledgment
Level of Analysis
Structural (Classes)
Individual
Individual / class
Individual
Group/individual
Table 1. Theories of Capital
Through the social capital concept researchers have tried to propose a synthesis between the value contained in the communitarian approaches and individualism professed by the 'rational choice theory.' Social capital can only be generated collectively thanks to the presence of communities and social networks, but individuals and groups can use it at the same time. (Ferragina, 2010).
1.4 Social capital and Social Networking Sites
Social media are media for social interaction, using highly accessible and scalable publishing techniques. Social media uses web-based technologies to turn communication into interactive dialogues. Andreas Kaplan and Michael Haenlein (2010) define social media as "a group of Internet-based applications that build on the ideological and technological foundations of Web 2.0, which allows the creation and exchange of user-generated content." Social media can take many different forms, including internet forums, weblogs, social blogs, microblogs, wikis, podcasts, pictures, video, rating and social bookmarking. According to Kaplan and Haenlein there are six different types of social media namely: Collaborative projects, blogs and microblogs, content communities, social networking sites, virtual game worlds, and virtual communities. The rapid growth of social networking sites such as Facebook and MySpace suggests that individuals are creating a virtual-network consisting of both bonding and bridging social capital. Unlike face-to-face interaction, people can instantly connect with others in a targeted fashion by placing specific parameters with internet use. This means that individuals can selectively connect with others based on ascertained interests, and backgrounds. Facebook is currently the most popular social networking site and touts many advantages to its users including serving as a "social lubricant" for individuals who otherwise have difficulties forming and maintaining both strong and weak ties with others. However, the consensus of research shows that the more people spend online the more in-person contact they have, thus positively enhancing social capital.
1.5 Facebook and Social Networking Sites
Facebook is an online social networking website that lets users interact with each other by sharing information about themselves via personal profiles. Users share their information by "friending" others and allowing them access to their profile. As of October 2010, Facebook is currently considered the largest online social network with over 500 million active users, surpassing other online social networks such as MySpace, Friendster, and Bebo. Originally created by several Harvard students in February 2004, Facebook was modeled after paper pages that Harvard circulated profiling staff, faculty, and students. Facebook originally began as a service only offered to universities, but continually expanded its availability until Facebook allowed global registration in September 2006. Since then, Facebook has grown rapidly, becoming especially popular among younger generations and college students.
Although the premise of Facebook rests with sharing information via an online profile that contains basic information about the user, there have been important additions to the site that have fundamentally changed how users interact with others on Facebook. Facebook introduced the "groups" application in September 2004 as one of its basic features. Groups allows users to share common interests with each other by providing a common space where users can meet others interested in a specific topic, disseminate information about that topic, and have public discussions relevant to that topic. The group application was one of the earliest and still remains one of the most pivotal features contributing to the interactive nature of Facebook. Facebook has also made the wall (where users can post messages on other people's profiles), notes (where users can share their views with blog-like posts), share (where users can post links to external websites on their profile), and fan pages (where users can show support for a public figure), features enabling users to continually interact with each other. Facebook can be described as a fully established global human community located in the virtual world of the internet.
No matter the location, one of the characteristics of every human community is that sometimes tensions may arise when there are disagreements among members. These tensions could sometimes escalate into conflicts.
1.6 Conflict
Conflict is defined by the Concise Oxford English Dictionary as "a serious disagreement or argument; a prolonged armed struggle; and incompatibility between opinions, principles, etc." Conflict therefore permeates every nook and cranny of human lives. We experience controversy with our loved ones, friends, relatives, and co-workers. We see conflict in movies, television, and theatre. We read about conflict in books, newspapers, and magazines and on the Internet. We are beset by wars that we do or do not want. In government, industry, and politics, we see a mix of cooperation, honesty, trust, and reciprocity, as well as arrogance, corruption, greed, and retaliation. In short, we live in a world were conflict exists all the time. Nevertheless, there is always that inherent desire in every human for peace and agreement. Consequently, as much as conflict may seem to permeate the very existence of human life, several methods have been adopted over time to resolve these conflicts as and when they occur.
1.7 Conflict Resolution
Conflict resolution is a range of methods of eliminating sources of conflict. The term "conflict resolution" is sometimes used interchangeably with the term dispute resolution. Processes of conflict resolution generally include negotiation, mediation, and diplomacy. Conflict resolution can sometimes be highly sensitive to culture. For instance, in Western cultural contexts, such as Canada and the United States, successful conflict resolution usually involves fostering communication among disputants, problem solving, and drafting agreements that meet their underlying needs. In these situations, conflict resolvers often talk about finding the win-win solution, or mutually satisfying scenario, for everyone involved (Fisher and Ury, 1981).
In many non-Western cultural contexts, such as Afghanistan, Vietnam, China, and Africa, it is also important to find "win-win" solutions; however, getting to that point can be very different. In these contexts, direct communication between disputants that explicitly addresses the issues at stake in the conflict can be perceived as very rude, making the conflict worse and delaying resolution. Rather, it can make sense to involve religious, tribal or community leaders, communicate difficult truths indirectly through a third party, and make suggestions through stories (Augsberger, 1992).
Intercultural conflicts are often the most difficult to resolve because the expectations of the disputants can be very different, and there is much occasion for misunderstanding. This is where the global and multicultural nature of social media is seen as a common ground for arbitration and conflict resolution. The use of social media or social networks for resolving conflicts has yet to be empirically researched and evaluated from this context however. The proposed research will be the first empirically derived study of how to use social networks for resolving conflicts online through these virtual platforms including Facebook.
1.8 Statement of the Research Problem
As user's perception of the trustworthiness and veracity of social networks as a collaborative platform increase, so will their reliance on them for conflict resolution. The research problem is one of measuring how effective social network platforms can be in their current technological state for conflict arbitration. The research problem also needs to take into account what features and functionality can be added to social networks to increase their value for conflict mediation and resolution. The attitudes of social networking users as to how they would use Facebook, Twitter and other popular social networking platforms also needs to be researched as well. In short, the real problem is how to modify and enhance social networks including Facebook either through features added by the company or the development community to make this platform suitable for conflict resolution. The added perspective of users' trust in and willingness to use these platforms for conflict mediation also must be addressed. None of these areas of research have been completed to date, making this research the first if its kind to address these issues.
1.9 Research Goals and Objectives
The following section defines the goal and objectives of the study. This study is proposed to evaluate how Facebook features and functionality can be enhanced to further support conflict mediation. The study also seeks to capture the perceptions of users as to the trustworthiness of social media in general and Facebook specifically in the area of conflict mediation.
1.10 Goal of the study
To determine how effective social media is in general and Facebook specifically is as a conflict mediation platform.
1.11 Objectives of the study
a. To measure how effective Facebook is for resolving conflicts and arbitrating disputes.
b. To define the highest priority feature and platform enhancements to Facebook to ensure greater levels of conflict resolution and arbitration.
c. To measure the attitudes of Facebook users as it relates to their relative levels of trust in this social networking platform when used for conflict mediation and resolution.
1.12 Research questions
The following are the research questions for the proposed research:
a. Is the current Facebook platform, now with the inclusion of Groups, which was launched on October 6, 2010 suitable for conflict arbitration and resolution?
b. If so, what types of conflict arbitration and resolution is the existing Facebook platform best used for? (Built-in process, organizational process, organization policies, conflicts arising from differences in job characteristics, divergent personal views, or ambiguity in roles).
c. What is the current level of trust users have in Facebook as a collaboration platform?
d. Do users trust Facebook in its current configuration as a conflict arbitration and resolution platform? What features need to be added to Facebook to make the platform more adept at conflict resolution?
1.13 Study Assumption(s)
The following are the assumptions of the study:
a. The entire universe of the study are Facebook users who have been at least one year on this social networking platform.
b. All users in the sampling frame will have experienced conflict online or offline and attempted to resolve it either through virtual or traditional means.
c. Facebook Groups will need to be used for segmenting out users and developing effective survey strategies on this social networking platform.
d. The majority of users will have a moderate level of trust in Facebook and will have resolved conflict through it or through other traditional means including telephone and in-person discussions.
1.14 Hypotheses
Null Hypothesis: Facebook, in its current form, is not effective as a collaboration platform for mediating and resolving conflicts in both distance-based and in-person relationships.
Alternative Hypothesis: Facebook is effective as a collaboration platform for mediating and resolving conflicts in both distance-based and in-person relationships.
1.15 Significance and Justification of the Study
To date, no study has attempted to assess the value of Facebook or social networks as a platform for enabling conflict mitigation and resolution. No studies have been completed to date on the attitudes of users to Facebook as a collaborative platform in organizations as well. There are many studies however that indicate online collaborative platforms can be very effective at mitigating and resolving conflicts within virtual teams (Bosch-Sijtsema, 2007).
1.16 Scope of the Study
The scope of this study encompasses social networks in general and Facebook specifically as a conflict arbitration and resolution platform. In addition, this study intends to factor in attitudes and relative level of trust users have in Facebook today and in the future with recommended enhancements as a conflict arbitration and resolution platform.
1.17 Limitations of the study
First, this study will multinational in scope and is designed to capture the opinions of randomly selected groups of Facebook users in various parts of the world. Second, this study will not capture how users today are relying on both online and offline processes and strategies for conflict mitigation and resolution. Third, the study does not capture how Facebook users mature in trust of the platform over time, and what factors cause users to either gain or lose trust in Facebook as a conflict mitigation platform. Fourth, there is no measure of attrition and social networking fatigue and the resulting churn of users on this platform as a result of their expectations not being met or the misuse of Facebook for unethical and illegal activity including fraud. All of these factors are significant to the long-term adoption of Facebook as a conflict arbitration and resolution platform, yet are not specifically measured in this study.
1.18 Organisation of the study
The study will be organized into five chapters. An introduction of the entire study is captured in Chapter one. Chapter two will present a review of the relevant literature. Chapter three will outline a background of the study area and the methods of data collection while an analysis and interpretation of data and results will be covered in Chapter four. The fifth chapter will be devoted to the summary of findings, conclusions and recommendations.
1.19 Conclusion of Introductory session
Studies of the effectiveness of web-based collaboration platforms for virtual team management abound (Topi, 2004) (Grantham and Nichols, 1995). The use of web-based collaboration platforms for managing projects of a global scale has also been proven through case studies and empirically derived research (Paul, Samarah, Seetharaman and Mykytyn Jr., 2005). There is also research to suggest that using web-based platforms for managing interpersonal communication and roles-based projects is effective (Maruping and Agarwal, 2004). All of these studies have as their basis, respondents who are participants in social networks and organizations as well. Yet, in all, there is a significant gap in the research completed to date on using social networking in general and Facebook specifically for conflict resolution.
Chapter 2: Literature Review
Introduction
The phenomenon of dispute resolution has been revolutionized due to the evolution of information culture to a much broader region which in core essence refers to globalization. Due to this expansion, there is the possibility in contemporary business environment for disagreements to rise amid those members who are linked by any means of internet medium. ODR-Online Dispute Resolution has been instigated through the transition of Alternative Dispute Resolution (ADR) methodology which incorporates compromising or customized arbitration, jury procedures, and conciliation (Goodman, 2003; Lodder and Zeleznikow, 2010).
Online Dispute Resolution (ODR) facilitates in transferring the prevailing methodologies of ADR from a tangible state to an intangible state in the form of electronic data (Bellucci, et al. 2004; Andrade et al., 2010). Hence, the members have a much more feasible path which they can opt instead of lawsuits, which makes the procedure of pacification exceedingly simpler and effective, ultimately resulting in reduced expenditure outlay and effective time allocation (Klaming et al., 2008). Disagreement pacification through online procedures endeavors to depict ODR as a reliable substitute for prevailing over ADR and lawsuits concerned to this discipline. It can boost the jurisdiction of prevailing ADR methodology by enabling the involved members to augment the problem solving associated with any discrepancy.
H1: If ODR is more consistent in resolving social media conflicts, then the use of ADR may decrease significantly
The expertise required for the creation of an ODR structure entails legitimate data-based structures which grant lawful guidance to the involved members. Along with such guidance it also facilitates in the resolution of a disagreement through the medium of internet (De Vries et al., 2006). According to the preceding statement one can specify ventures which incorporate rule-based structures like that supported by Waterman and Peterson (1980), negotiation bolstering structures (see also Caceres, 2008; Kersten and Noronha, 1999; Thiessen, 1993) those which are founded on heuristics and game theory (Zeleznikow and Bellucci, 2003 as cited in Andrade et al., 2010). In this particular study, the CBR-Case-Based Reasoning methodology is implemented to extract such analogous instances through which members would be endorsed with real life examples of companies which implemented ODR (Aamodt and Plaza 1994).
There is a vigorous implementation of technology in the configuration of second generation ODR structures (Peruginelli and Chiti, 2002). It supersedes the functionality of a fundamental ODR structure; from just creating collaboration among members to incorporating forecasting, assessment, tactic description, and inspiration procedures. Along with such capabilities, the configuration of these ODR structures will inculcate related regions of mathematics, artificial intelligence, and philosophy: rational inference, means of tentative interpretation and erudition methodology, neural associations, case-based reasoning, argumentation, intelligent agents as well as the contemporary tools and practices of correspondence through internet medium. Therefore, this evolution of ODR structure can operate as an independent means for the resolution of disagreements (Peruginelli and Chiti, 2002).
H2: If ODR is used more regularly to resolve social media conflicts, then the collaboration between the members may consistently increase
To judge this prospect, the katsh/Rifkin stance would be implemented, which entails four corresponding actors: the two disagreed members, an intermediary and lastly the technological medium which facilitates the intermediary in resolving the dissent among the disagreed members (Katsh and Rifkin, 2001) which in this case in the Internet and more specifically social media websites like Facebook. A steady and escalating propensity of the technological medium should also be presumed in the form of a factual electronic intermediary (Peruginelli and Chiti, 2002) or a DSS-Decision Support System (Bellucci et al., 2004). The paradigm of this most recent implementation of technological mediums instigates the execution of artificial intelligence practices like fact illustration and case-based reasoning. The fixed comprehension of the reality and the active chain of proceedings are those necessities which should be granted to the intermediary member, who will infer an outline which is lawfully binding and related to the portrayal of the actual proceedings (Peruginelli and Chiti, 2002; Andrade et al., 2010).
Only corresponding to details and proceedings is although valuable, but it is not adequate enough for disagreement resolution. Hence, the intermediary should scrupulously comprehend the nature and essence of the disagreement among the dissented members, so that it can execute its exertions in an appropriate manner (Peruginelli and Chiti, 2002). It should also anticipate the lawful outcomes of the details and proceedings. Hence, the intermediary's actions regarding their comprehension of lawful matters as well as their ability to identify the expected legitimate obligations should be one of their top priorities. As mentioned by Brazier and colleagues (2002), do legitimate intermediaries exist?
It is of an immense importance that either the intermediaries have the competence to assess the situation of the dissented members and offer a valuable suggestion to them or not. Furthermore, it should be examined that who amid the dissented member is going to be indicted or vindicated by the official verdict, and based on this criterion which of those members will be disposed to liberate on their assertions (Peruginelli and Chiti, 2002). The aptitude of the intermediary in comprehending the stances of the involved dissented members is of crucial importance in attaining its triumphant collaboration in the resolving procedure.
To achieve this feat the intermediary should possess the attributes of efficiency, superior buttress for disagreement resolution, tenacity, and intelligibility in the methodology "which form the basis for an assessment" and hence facilitate the members being conscious of the probable results of lawful proceedings (Bellucci et al., 2004). This elucidates that the evaluation of substitutes should be conducted by the intermediary for the dissented members in an online disagreement resolution procedure. This type of an online procedure encompasses those attributes which are negligible in the ADR procedure. This online procedure must be dictated by legitimate reckoning and intended towards aligning the belief and dogma to the lawful verdict amidst the dissented members (Muecke, Stranieri and Miller, 2008). However, the presence of an intermediary regardless of such impasses is indispensable to these online procedures for resolving matters.
H3: If ODR, as an intermediary, does not incorporate the opinion of the members, then the overall collaborative and conflict resolution process may fail
Online Dispute Resolution 1.0
Despite an array of diverse circumstances encompassing the encouraging as well as the depressing occurrences of the online disagreement resolution, it has still managed to thrive with the facilitation of the world wide web since the mid of 1990's. Nowadays, chiefly the major online disagreement resolution industry exists in America, and analogous to that a very minor quantity of service facilitators belongs to European nations or third world countries. All of such facilitators vary in their dealings but are compatible in three attributes: (1) steady policy (2) computerized (3) owned software authorization. These are the contemporary service facilitators and are referred to as ODR 1.0; this notion has been specified to create segregation amid the conventional and forthcoming ODRs. The imminent ODRs will have an unsteady policy, crowd sourced software, and open source structures (Kazman and Chen, 2008) which are being exceedingly implemented to resolve impasses and disagreements (Poblet et al., 2009). The categorization of discerned facilities:
Negotiation. The methodology enables the trade of proposals amid the members on diverse level of automation: fractional (Dispute Manager) and complete (Smart Settle, e-bay PayPal)
Mediation. This course is automated as well at diverse levels. The members can intermingle by means of controlled posts like done in the ODR world or by the assistance of online medium (by conferencing in different mediums like that of MARS). In a few stances, the service facilitator opts for the arbitrator, while in other stances the dissented members opt for an arbitrator by a specified category.
Conciliation, arbitration, recommendation. In these scenarios a suggestion which is in accordance to the prearranged terms by the dissented members, is supplied by the service facilitator who deems this as its obligation. In a few scenarios, the service facilitator abridges and implements the assessment (PayPal). Similarly, in other scenarios, suggestions are measured mechanically (Smart Settle).
Complaints management. Normally, a procedure resembling a mediation structure is implemented to tackle the objection received by the service facilitator.
Ancillary services include guidance for arbitrators and facilitators, psychometric contouring for arbitrators and reliance symbols. Arbitration as well as express facilitation is also supplied if explicitly mentioned.
Online Dispute Resolution 2.0
Scott Dietzen, Eric Knorr greeted Web 2.0 in the month of December and in the year 2003 by stating it a "universal, standard-based integration platform" (Knorr, 2004). Subsequently, within a short span of time after this statement the term "Web 2.0" was again mentioned in an inspirational gathering amid Craig Cline and Dale Dougherty (O'Reilly Media's one-half creator). O'Reilly Media's symposium which was entirely based upon Web 2.0 became the sole reason through which it was to become familiarized with the general public. After this publicity, the phenomenon of Web 2.0 became prevalent in concerned fields with a swift pace.
Conceivably as the popularity of Web 2.0 augmented, at that time there was ambiguity faced by many as to the functionality and the limitations of this software.
O'Reilly evaluated this situation and decided to station a brief description of Web 2.0 in a forum which bolstered the overall position of the software; it stated that the Web 2.0 was primarily to assemble a means which interconnects diverse system attributes to become well accustomed as it is used on continuous basis (O'Reilly, 2009). Consequently, the frequent implementation by diverse customers progressively transformed the Web 2.0 into a social World Wide Web-based element. Nowadays World Wide Web is overflowing with a number of websites which are focused on society and community collaboration, the information which is transferred through such websites incorporate pictures, video clips, and many other forms. Nielsen Online states that community-based websites superseded the electronic-mails on the basis of time allocated by the users in February 2009, and this feat has not been achieved before (Nielson, 2009). Formerly, video-based websites superseded the electronic-mails in November 2007 (Nielson, 2009).
There's a dramatic change seen on user's profiles as affects caused by social networking. Psyche of number of moms noted elaborated that younger generation especially who are individuals are more keen to be linked with social networking websites and in making or designing blogs which distinct them from the other users (O'Reilly, 2009). As an example the members from the fresh and new generation, a total of 85% use Facebook more often than other aggregate online users (Nielson, 2009). According to the analysis of Nielsen the process of being a mother seemed to be a spectacular variation point which puts the women in position to be in contact through internet in order to seek advices as well as collaborate with other mothers (Nielson, 2009).
H4: If the level of conflicts in social media sites is low, then it may quickly replace other formats of contacts via Internet
With respect to ODR perspective, users up till a certain level from this generation can stay connected. However, from a very different aspect of thinking, involvement in any problem may enable any one to focus his mind to search or to have a control over the conflicting issue through internet, and finally it works resulting in having the solution. Furthermore, this technique becomes more worthy when the substitute option like judicial system seemed to be so expensive or unsuitable for some major areas. For competent default systems, ODR has the capability of becoming a viable option for conflict resolution and this is eventually for the problematic cases that occur due to the correlations that take place online which, for example, the e-bay community witnessed at huge levels. With the assistance of e-commerce which now being a progressive part this could be extended.
The real question with the availability of the opportunities and inclinations of Web 2.0 is that to what extent is it beneficial for the implementation of ODR? According to a perception of Colin Rule in 2006 which asserted that for such new technologies, ODR is one of the major sources for their advantage, as they have made a goal to the main functioned portion of ODR which belongs to communication, collaboration and interactivity (Rule, 2006). Whereas, this warning is also being imposed by him that many ODR contributors trust on expired or obsolete technological platforms because they are unwilling to engage in investments which took time and resources to get their platforms able to work on Web 2.0 principles (Rule, 2006). However, Sanjana Hattotuwa analyzed and highlighted unessential hurdles of ODR covering beyond the curve of Web 2.0 which primarily was that it could potentially stop its presence by itself. This, of course, leads to the ubiquity of wireless and broadband connectivity and its capability of solving the resolution services problems. It also seemed, possibly, that the normal service stipulation of ADR service contributors resembles, in a sense, the automatic online support regarding technology which is now become an integral service part of many huge software firms (Hattotuwa, 2009).
H5: If the development of ODR is proportional to the development of Web 2.0, then communication, collaboration and interactivity between members will increase
Ontomedia's main function is to give an independent field platform for both conciliation services and enough flexibility of users for the adaptation of number of conciliation sub-fields, methods and cases. Our expectation from Ontomedia is to conform to the principles of Web 2.0 in a way that the more people get interlinked with it the better it becomes. As according to network externalities and effects caused by network, it is referred to as a golden rule tangled with the prior debate made by scholars on the positive externalities in relation with a network.
The Ontomedia Mediation Platform
With respect to the set of operations relating to a broadband population of professionals, conciliators, and clients of conciliation services, the Ontomedia project amalgamate the technologies and ways whose purpose is to provide efficient provision. Open source, Semantic Web technologies and SOA are the three main ideas on which platform development is based (Rule, 2006).
When there is a demand of such characteristics like scalability, equilibrium, protection and performance open source referred as an apparent option. This loom assures the population that ideas can be contributed for improvements and making easier the maintenance, and moreover, that they are a major element of the project (Rule, 2006).
Focusing on the technological aspect, the re-usage of the information being formed by the platform is mainly due to the alteration of Semantic Web Technologies. These technologies can be utilized by humans as well as machines entering the platform in the library being created on ontologies. A known understandable structure is also being created as an outcome of this. Apart from the SOA oriented platform the focus is also towards reusing the components that are developed for the purpose of providing service (Rule, 2006).
It is well elaborated that the citizens from a society can act differently on occasions: i.e. A mediation party can act as a mediator as shown in the figure 2 which highlights maximum level of architecture for the platform. The most prominent factor considered for success relies on the equipment that can bond with Ontomedia. We plan to foresee a new version that can be used for cell phones and smart phones possessing multimedia capabilities (Rule, 2006).
There are five main elements of the architecture: ontology's library, a repository, an enterprise bus, communication services and management tools
Repository
Despite the fact that this component holds its criticality, the repository is basically a combination of various storage systems with different functionalities: Ontology repository: it makes available the required components that can function to save and access ontologies instances and ontologies locally as well. Multimedia repository: a precise system which is basically responsible in saving and retrieving, with streaming, the customized version of the videoconference setups ? Shared Folders: a traditional data repository well equipped with enhanced permission capabilities (Chappell, 2003).
Ontologies
Ontologies would be proving its significance with respect to framing all the relevant information with entire mediation process and its cases. With this it is self evident that ontologies play its role in sharing the data stored, retrieving it and hence establishing a platform for customization of various mediation scenarios (for instance, consumer mediation and family mediation). MCO (Mediation Core Ontology) has been established to grab the nature of a particular mediation process (Poblet et al., 2009).
Communication Services
This particular platform is generally the first step towards including more and more services to the future customers according to their demand. The services offered initially can easily be located in the figure 3. The software components that are directed towards integration can easily be transformed with this set. Some crucial component that we highlight include: e-mail: the platform will ensure client capabilities along with email servers. — IM: Instant Messaging is a feature that is very much common among internet users, enabling them to communicate round the clock. Therefore the platform will act as an IM server. Shared Calendar: this is to communicate and manage various events or just to display personal availability (Chappell, 2003).
Enterprise Service
ESB (Enterprise Service Bus) basically refers to the integrated distributed systems based upon messages and open standard solutions. The main aspect of this ESB is generally to ensure a system that can interact with multiple technological resources. ESB establishes a base line within SOA and can attribute effectively with components like Service Orchestration. ESB will be a firm segment of the platform for creating ways of discovering, invocation and publishing of the recently added services included in the recent formats of mediation (Chappell, 2003).
Management
Management is all about the numerous services that are directed towards the maintenance of the platform. This Feature is comprised of various tasks, mainly network monitoring, machine monitoring, fault evaluation, fault amendments along with adapting to platform procedures
References
Aamodt, A., Plaza, E. (1994). Case-based reasoning: Foundational issues, methodological variations, and system approaches. AI Communications 7(1), 39 — 59.
Abrahams, B., Zeleznikow, J. (2008) A multi-agent architecture for online dispute resolution services. Expanding the horizons of ODR. In: Proceedings of the 5th International Workshop on Online Dispute Resolution (ODR Workshop 2008), Firenze, Italy, pp. 51 — 61
Andrade, F., Novais, P., Carneiro, D., Zeleznikow, J. And Neves, J. (2010). Using BATNAs and WATNAs in Online Dispute Resolution. JSAI-isAI, LNAI 6284, pp. 5-18.
Bellucci, E., Lodder, A., Zeleznikow, J. (2004) Integrating artificial intelligence, argumentation and game theory to develop an online dispute resolution environment. In: ICTAI 2004-16th IEEE International Conference on Tools with Artificial Intelligence, pp. 749 — 754
Bouma, G.D. (2002). The research process. 4th Ed. Melbourne: Oxford University Press.
Brazier, F., Kubbe, O., Oskamp, A., Wijngaards, N. (2002) Are Law abiding agents realistic? In: Proceedings of the workshop on the Law of Electronic Agents (LEA 2002), CIRSFID, pp. 151 — 155. University of Bologna
Caceres, E. (2008) EXPERTIUS: A Mexican Judicial Decision-Support System in the Field of Family law. In: Francesconi, E.B.E., Sartor, G., Tiscornia, D. (eds.) Legal Knowledge and Information Systems, pp. 78 — 87. IOS Press, Amsterdam
Chappell, D.A. (2011) Enterprise Service Bus. O'Reilly Media, Sebastopol (June 2004) 20. Garcia-Castro, R., et al.: D1.2.5 Architecture of the Semantic Web Framework v2. Technical Report. Knowledge Web Network of Excellence (December 2007) 21. Guha, R., McCool, R., Miller, E.: Semantic Search. In: The Twelfth International World Wide Web Conference, Budapest, Hungary (March 13, 2011)
De Vries, B.R., Leenes, R., Zeleznikow, J. (2005) Fundamentals of providing negotiation support online: the need for developping BATNAs. In: Proceedings of the Second International ODR Workshop, Tilburg, pp. 59 — 67. Wolf Legal Publishers
Goodman, J.W. (2003) The pros and cons of online dispute resolution: an assessment of cyber mediation websites. Duke Law and Technology Review
Hattotuwa, S. (2011) The Future of Online Dispute Resolution (ODR): Technologies to Keep an Eye On. In: Crystal Ball Session at the 2008 Online Dispute Resolution Forum (June 22, 2008), http://ict4peace.wordpress.com/2008/06 / (accessed March 13, 2011)
Katsh, E., Rifkin, J. (2001) Online dispute resolution — resolving conflicts in cyberspace. Jossey-Bass Wiley Company, San Francisco
Kazman, R., Chen, H.-M. (2009) The Metropolis Model. A New Logic for Development of Crowsourced Systems. Communications of the ACM 52(7), 76 — 84
Kersten, G., Noronha, S. (1999) Negotiation via the World Wide Web: A Cross-cultural Study of Decision Making. Group Decision and Negotiation 8, 251 — 279
Klaming, L., Van Veenen, J., Leenes, R. (2008) I want the opposite of what you want: summary of a study on the reduction of fixed-pie perceptions in online negotiations. In: Expanding the horizons of ODR, Proceedings of the 5th International Workshop on Online Dispute Resolution (ODR Workshop 2008), Firenze, Italy, pp. 84 — 94
Knorr, E. (2011) 2004 – The Year of Web Services. IT magazine CIO, 90 (December 2003), http://books.google.com/books?id=1QwAAAAAMBAJ&printsec=front cover&source=gbs_summary_r&cad=0_0#PPA90,M1 (accessed March 13, 2011)
Lodder, A., Zeleznikow, J. (2010) Enhanced Dispute Resolution through the use of Information Technology. Cambridge University Press, Cambridge
Muecke, N., Stranieri, A., Miller, C. (2008) The integration of online dispute resolution and decision support systems. In: Expanding the horizons of ODR, Proceedings of the 5th International Workshop on Online Dispute Resolution (ODR Workshop 2008), Firenze, Italy, pp. 62 — 72
Nielsen Online, (2011) The global online media landscape: Identifying opportunities in a challenging market (April 2009), http://nielsen-online.com/emc/0904_report / nielsen-online-global-lanscapefinal1.pdf (accessed March 13, 2011)
O'Reilly, T. (2011) Web 2.0 Compact Definition: Trying Again (2006), http://radar.oreilly.com/archives/2006/12 / web-20-compact.html (accessed March 13, 2011)
Peruginelli, G., Chiti, G. (2002) Artificial Intelligence in alternative dispute resolution. In: Proceedings of the Workshop on the law of electronic agents — LEA
Poblet, M., Casellas, N., Torralba, S., Casanovas, P. (2009) Modeling Expert Knowledge in the Mediation Domain: A Mediation Core Ontology. In: Casellas, N., et al. (eds.) LOAIT 2009, 3rd Workshop on Legal Ontologies and Artificial Intelligence Techniques joint with 2nd Workshop on Semantic Processing of Legal Texts, Barcelona. IDT Series, vol. 2
Poblet, M., Noriega, P., Lopez de Toro, C., Suquet, J. (2009) ODR y mediacion en linea: estado del arte. In: Casanovas, P., Magre, J., Diaz, L., Poblet, M. (eds.) Materiales para el Libro Blanco de la Mediacion en Cataluna, pp. 155 — 164. Generalitat de Catalunya, Centre d'Estudis Juridics I Formacio Especialitzada, Barcelona
Rule, C. (2006) "ODR and Web 2.0," http://www.odr.info/colin/smu/odr%20and%20web%202.doc (accessed March 13, 2011)
Saunders, M., Lewis, P. And Thornhill, A (2003). Research methods for business students. 3rd Ed. London: Prentice Hall.
Thiessen, E.M. (1993) ICANS: An Interactive Computer-Assisted Multi-party Negotiation Support System. PhD Dissertation, School of Civil & Environmental Engineering, Cornell University, Ithaca, NY
Trochim, W. (2006). The Research Methods Knowledge Base, 2nd Edition. Cincinnati, OH: Atomic Dog Publishing.
Waterman, D.A., Peterson, M. (1980) Rule-based models of legal expertise. In: The Proceedings of the First National Conference on Artificial Intelligence. Stanford University, Stanford
Zeleznikow, J., Bellucci, E. (2003) Family_Winner: integrating game theory and heuristics to provide negotiation support. In: Proceedings of Sixteenth International Conference on Legal Knowledge-Based System, pp. 21 — 30
Appendix I
Question Number
Independent variable
Dependent variable
1
Online Dispute Resolution
Use Of ADR
2
Online Dispute Resolution
Collaboration Between Members
3
Online Dispute Resolution
Incorporating the opinion of the members
4
Frequency of conflict resolution
Use of other online formats
5
Development Of ODR
Communication, collaboration and interactivity between members will increase
---
Are you busy and do not have time to handle your assignment? Are you scared that your paper will not make the grade? Do you have responsibilities that may hinder you from turning in your assignment on time? Are you tired and can barely handle your assignment? Are your grades inconsistent?
Whichever your reason is, it is valid! You can get professional academic help from our service at affordable rates. We have a team of professional academic writers who can handle all your assignments.
Plagiarism free papers
Timely delivery
Any deadline
Skilled, Experienced Native English Writers
Subject-relevant academic writer
Adherence to paper instructions
Ability to tackle bulk assignments
Reasonable prices
24/7 Customer Support
Get superb grades consistently
Online Academic Help With Different Subjects
Literature
Students barely have time to read. We got you! Have your literature essay or book review written without having the hassle of reading the book. You can get your literature paper custom-written for you by our literature specialists.
Finance
Do you struggle with finance? No need to torture yourself if finance is not your cup of tea. You can order your finance paper from our academic writing service and get 100% original work from competent finance experts.
Computer science
Computer science is a tough subject. Fortunately, our computer science experts are up to the match. No need to stress and have sleepless nights. Our academic writers will tackle all your computer science assignments and deliver them on time. Let us handle all your python, java, ruby, JavaScript, php , C+ assignments!
Psychology
While psychology may be an interesting subject, you may lack sufficient time to handle your assignments. Don't despair; by using our academic writing service, you can be assured of perfect grades. Moreover, your grades will be consistent.
Engineering
Engineering is quite a demanding subject. Students face a lot of pressure and barely have enough time to do what they love to do. Our academic writing service got you covered! Our engineering specialists follow the paper instructions and ensure timely delivery of the paper.
Nursing
In the nursing course, you may have difficulties with literature reviews, annotated bibliographies, critical essays, and other assignments. Our nursing assignment writers will offer you professional nursing paper help at low prices.
Sociology
Truth be told, sociology papers can be quite exhausting. Our academic writing service relieves you of fatigue, pressure, and stress. You can relax and have peace of mind as our academic writers handle your sociology assignment.
Business
We take pride in having some of the best business writers in the industry. Our business writers have a lot of experience in the field. They are reliable, and you can be assured of a high-grade paper. They are able to handle business papers of any subject, length, deadline, and difficulty!
Statistics
We boast of having some of the most experienced statistics experts in the industry. Our statistics experts have diverse skills, expertise, and knowledge to handle any kind of assignment. They have access to all kinds of software to get your assignment done.
Law
Writing a law essay may prove to be an insurmountable obstacle, especially when you need to know the peculiarities of the legislative framework. Take advantage of our top-notch law specialists and get superb grades and 100% satisfaction.
What discipline/subjects do you deal in?
We have highlighted some of the most popular subjects we handle above. Those are just a tip of the iceberg. We deal in all academic disciplines since our writers are as diverse. They have been drawn from across all disciplines, and orders are assigned to those writers believed to be the best in the field. In a nutshell, there is no task we cannot handle; all you need to do is place your order with us. As long as your instructions are clear, just trust we shall deliver irrespective of the discipline.
Are your writers competent enough to handle my paper?
Our essay writers are graduates with bachelor's, masters, Ph.D., and doctorate degrees in various subjects. The minimum requirement to be an essay writer with our essay writing service is to have a college degree. All our academic writers have a minimum of two years of academic writing. We have a stringent recruitment process to ensure that we get only the most competent essay writers in the industry. We also ensure that the writers are handsomely compensated for their value. The majority of our writers are native English speakers. As such, the fluency of language and grammar is impeccable.
What if I don't like the paper?
There is a very low likelihood that you won't like the paper.
Reasons being:
When assigning your order, we match the paper's discipline with the writer's field/specialization. Since all our writers are graduates, we match the paper's subject with the field the writer studied. For instance, if it's a nursing paper, only a nursing graduate and writer will handle it. Furthermore, all our writers have academic writing experience and top-notch research skills.
We have a quality assurance that reviews the paper before it gets to you. As such, we ensure that you get a paper that meets the required standard and will most definitely make the grade.
In the event that you don't like your paper:
The writer will revise the paper up to your pleasing. You have unlimited revisions. You simply need to highlight what specifically you don't like about the paper, and the writer will make the amendments. The paper will be revised until you are satisfied. Revisions are free of charge
We will have a different writer write the paper from scratch.
Last resort, if the above does not work, we will refund your money.
Will the professor find out I didn't write the paper myself?
Not at all. All papers are written from scratch. There is no way your tutor or instructor will realize that you did not write the paper yourself. In fact, we recommend using our assignment help services for consistent results.
What if the paper is plagiarized?
We check all papers for plagiarism before we submit them. We use powerful plagiarism checking software such as SafeAssign, LopesWrite, and Turnitin. We also upload the plagiarism report so that you can review it. We understand that plagiarism is academic suicide. We would not take the risk of submitting plagiarized work and jeopardize your academic journey. Furthermore, we do not sell or use prewritten papers, and each paper is written from scratch.
When will I get my paper?
You determine when you get the paper by setting the deadline when placing the order. All papers are delivered within the deadline. We are well aware that we operate in a time-sensitive industry. As such, we have laid out strategies to ensure that the client receives the paper on time and they never miss the deadline. We understand that papers that are submitted late have some points deducted. We do not want you to miss any points due to late submission. We work on beating deadlines by huge margins in order to ensure that you have ample time to review the paper before you submit it.
Will anyone find out that I used your services?
We have a privacy and confidentiality policy that guides our work. We NEVER share any customer information with third parties. Noone will ever know that you used our assignment help services. It's only between you and us. We are bound by our policies to protect the customer's identity and information. All your information, such as your names, phone number, email, order information, and so on, are protected. We have robust security systems that ensure that your data is protected. Hacking our systems is close to impossible, and it has never happened.
How our Assignment  Help Service Works
You fill all the paper instructions in the order form. Make sure you include all the helpful materials so that our academic writers can deliver the perfect paper. It will also help to eliminate unnecessary revisions.
2.      Pay for the order
Proceed to pay for the paper so that it can be assigned to one of our expert academic writers. The paper subject is matched with the writer's area of specialization.
3.      Track the progress
You communicate with the writer and know about the progress of the paper. The client can ask the writer for drafts of the paper. The client can upload extra material and include additional instructions from the lecturer. Receive a paper.
4.      Download the paper
The paper is sent to your email and uploaded to your personal account. You also get a plagiarism report attached to your paper.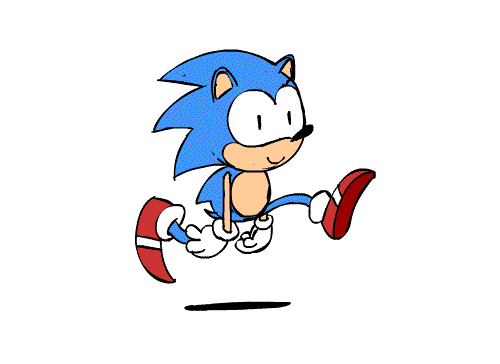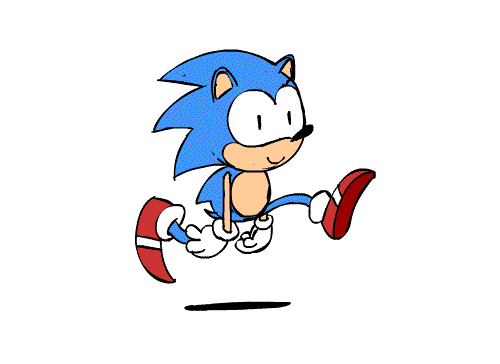 PLACE THIS ORDER OR A SIMILAR ORDER WITH US TODAY AND GET A PERFECT SCORE!!!
---