Stolen Generations' is used to define the numerous Aborigines, and the few Torres Strait Islanders, who were forced from their homes when they were children, by church missions and Australian territorial, state, and federal government agencies during the latter 1800s up to the seventies (NSDC, 2015). 'Generations' highlight for how long (i.e., more than a century) this practice of separating the children of Aborigines from their homes took place, as well as recognize that it led to inter-generational damage. The word 'Stolen' is evidently loaded, and though there might have been some children who were surrendered by their families, rather than being literally 'stolen', the world must understand that the wretched circumstances these people generally faced were chiefly because of their Aboriginality, which in those times, meant they held second-class status (Stolen Generations Victoria, 2009). The removals took place under parliamentary acts, and the removed children were either adopted by non-Aborigines or sent off to institutions. The brutal degree to which these children, seized by territorial and state agencies, were isolated from their parents, culture and community, can be seen from the fact that they were typically not allowed to meet with their families. Almost all Aboriginal communities and families suffered on account of these governmental policies of forced removal, with the children — separated from their parents, siblings, aunts, uncles, and communities — suffering the most (NSDC, 2015).
The story of the 'Stolen Generations' is one of a governmental endeavor to 'breed Aborigines out'. It can be regarded as attempted genocide. The term 'genocide' is not only used to denote extermination of individuals through violence; it can include extermination through all possible means. At its peak, the Aborigines Welfare Board's policy of isolating Aboriginal children from their homes and families intended exactly that. The Board's 1915 Report declared that continued dissociation of Aboriginal kids from their camp life ought to ultimately resolve the Aboriginal issue. This 'issue' was concerning Aborigines who couldn't, or didn't agree to, live the way the white community in Australia desired them to. The Board's report of 1921 reflected its motives even more plainly: when Aboriginal children would be placed in 'first-class' homes, their superior living standards would facilitate Aborigines' absorption into the mainstream, white population. Simultaneously, the Board drove away Aboriginal adults that they couldn't send away (like the children) from the borders of towns or reserves. The resistance of Aboriginal adults was too powerful to control by the Board, as the adults either returned after some time, or simply made their way to another town to live. The children, however, weren't allowed to return home until they became adults (i.e. 18 years of age). Some children, who were separated from their families at an extremely tender age couldn't recall their place of origin, or even their parents' identity. Thus, many 'stolen' children couldn't, and didn't, return home at all (The Stolen Generations, 2015).
Effects and Impacts on Indigenous Australians
Bereft of the sagacity and support of their tribal Elders and their traditional culture, Aboriginal children taken away from their homes are now anchorless, since their connection with family members and their community has broken. As is well-known and documented in the present day, experiences of childhood and attachment bonds with family members, especially until they turn three, greatly affect their adulthood potential and life experiences. Numerous 'Stolen Generations' members were exposed to traumatic and detrimental experiences in early childhood, leading to enduring negative effects on their developmental prospects, which continue even now. Endless grief and loss, including loss of family, heritage, and culture, has affected their decision-making ability, thereby continuing to negatively impact their lives (Stolen Generations Victoria, 2009).
Several Stolen Generations children faced physical, psychological, and sexual abuse when living with adoptive families or state care. White efforts to ensure these children discarded their indigenous culture usually made them feel embarrassed of their origin. A number of Aboriginal kids were misled into believing their parents either abandoned them or died; others had no idea of their parents' or communities' identity. Aboriginal children faced deplorable, highly-controlled living conditions at state institutions; they were regularly punished severely, exposed to starvation and cold, and received hardly any measure of affection. Furthermore, they received education of an extremely substandard, low level, and had to strive as domestic servants and manual laborers. Healthcare professionals have detected high prevalence of anxiety, depression, suicide, and post-traumatic stress disorder in Stolen Generations. Numerous parents were shattered when they lost their children, and couldn't recover from their angst. While some parents decided to end their lives, others resorted to alcohol for coping with their loss. The separation of many generations of families from their children acutely disrupted oral Aboriginal culture, leading to loss of much Indigenous cultural knowledge. Several 'stolen generations' individuals never experienced life in a caring and loving family, and have no parenting skills. This has, in some cases, led to a heartrending cycle of many generations of Aboriginal children sent away to state care to be raised (Australians Together, 2015).
Identity of Aboriginal and Torres Strait Islander People
The term 'Aboriginals' encompasses several different Aboriginal nations, all having their own unique traditions and language. Historically, they dwelt in the Australian mainland, Tasmania and numerous offshore islands of the Australian continent. Torres Strait Islanders originate from Torres Strait Islands, situated between Papua New Guinea and Cape York, Queensland's tip. These richly diverse communities effectively adapted, over several thousand years, to their surrounding environment, coming up with means to ensure not only their survival, but social, spiritual and cultural ways of life, as well. Whereas a few Aboriginal communities dwelt briefly in specific areas, this nomadic practice was often seasonally determined and carried out for the purpose of finding water and food. Therefore, they were found in greater numbers in desert regions than in rainforests, where an abundant, steady flow of water and food could be availed. According to Aboriginals, lands were formed out of spirit ancestors' journeys. By way of art, stories, and corroboree (i.e., dance), and in subsequent eras, drama and poetry, tales of the way spirit ancestors (symbolized by clan totems (i.e. animals)) formed lands and human behavioral rules were, and still are, recounted. Culture and spirituality account for the universe's origin, lifecycles, and the mechanisms of humanity and nature. It governs and organizes relations among the sexes and overall Aboriginal life, in addition to prescribing a set of duties to spirits, people, and the land (The RACGP, 2012).
Research has proven that Aboriginals taken away in childhood from their parents, culture, and community depict lesser likelihood of attending college/university, engaging in confiding, stable intimate relationships, knowing their original cultural traditions, and having strong Indigenous cultural identity; much lesser likelihood of having secure living conditions, greater likelihood of geographical mobility and coming to know of the Aboriginal roots in later life; a twice greater likelihood of illegal substance use, and arrest and imprisonment for crime; much greater likelihood of intravenous illegal drug use; and thrice greater likelihood of serving in jail and saying they had nobody to turn to during times of crises (Stolen Generations Victoria, 2009).
A large number of Aboriginals have questions pertaining to their identity. While a few have powerful informed identities, others are uncertain of their roots. Still others are in the process of attempting to discover their real identity. Whereas some Aboriginals express pride concerning their Indigenous heritage, others don't. Some report that they feel trapped between two different worlds — black and white. Those unfamiliar with their community's history and personal past are uncertain of their real identity. Non-aborigines tend to have stereotypes with regard to Aboriginal identity. The way Aboriginals view their identity can have a huge influence on the way they interact with service providers (WWATSI, n.d).
The Government of Australia's assimilation policy wasn't formally discarded until the 1972 federal election, when, as an immediate consequence of growing activism by Torres Strait Islanders and Aboriginals, it was replaced officially with a self-determination policy. The official definition of self-determination is individuals' right to freely decide their personal political status as well as freely pursue cultural, economic, and social development. In spite of the above changes, social markers (including health markers) for Torres Strait Islanders and Aboriginals are the lowest in Australia. While European colonization's impact on the traditions and lifestyle of Torres Strait Islanders and Aboriginals is huge and enduring, these Indigenous individuals have endured, and their native culture lives on, and is strong. In keeping with the self-determination concept, active participation of Torres Strait Islanders and Aboriginals in every sphere of health-related decision making is crucial (The RACGP, 2012).
Relevance of Educators
In December of 1884, the Aboriginal Protection Board was assured by the public instruction Department that two alternatives would be offered for Aboriginal kids. In areas where a large-enough number of children was present, exclusive schools for the Aboriginal community would be instituted. And in areas wherein they were found in small numbers (i.e., too less to establish an exclusive school), they were entitled to enroll in the public school nearest to their locality under the following conditions: that they dress decently, are clean overall, and behave with propriety within and outside the school campus. Though this wasn't the Board's initial demand, it was nevertheless accepted willingly. The Board was of the view that proper schooling would ensure the younger Aboriginal generation's assimilation into mainstream Australian society. Stolen Generations' histories by Peter Read have never explored their age distribution. However, he claims that a majority of them were separated at such a very tender age (i.e., nearly their entire childhood), many of them wouldn't be able to remember their origins. The Aboriginal Protection Board's records, however, reveal a very sensible reason for it preferring not to separate Aborigines from their children — the Board desired for them to receive education (The Stolen Generations, n.d).
The sheer existence of the Australian state-wide schooling system, teachers, and student and parent incentives suffices, by itself, to counter the notion that a hidden agenda of the Board was to separate school-age Aboriginal kids from their parents. However, this didn't imply that it harbored no biases against these children. In fact, the Board made one serious, awful lapse in judgment: it approved, for Aboriginals, a curriculum, which reinforced their status as second-class Australian citizens. It neither provided for nor expected Aborigines at their special schools to receive education beyond the third grade. In other words, the highest instructional level offered at exclusive Aborigine schools, attended by these communities' children till the age of 14, was equivalent to that offered to White children aged 8-9 years. The public instruction department ratified as well as colluded with this decision, by issuing curricula for Aboriginal children (Taylor, 2006)
Noel Pearson, an Aboriginal Elder, claims that in a few regions of the nation, Aboriginals are greatly hesitant to embrace Western education. Many of them fear losing their kids to a larger world, and the loss of culture and identity among their children. The, key, appears to be training them in both worlds. Aboriginal leaders attempt to cultivate in their communities a traditional center of gravity, for enabling them to function in two highly divergent worlds. Only after accommodating native as well as Western cultures, can Aboriginal children develop socio-economic power and uphold, renew and amplify cultural determination, in Mr. Pearson's opinion. Roebourne's Boonderu Music Academy, located in the West of the continent, realizes that the culture of Aborigines is grounded in stories and songs, and therefore, encourages children to enjoy their schooling via music first; grades are secondary. This tactic lures children to school — the Academy boasts of an 80% attendance rate. A music teacher and mentor at the school, Kendall Smith, states that his generation now knows that for living in modern Australian society, they need to integrate both worlds. According to him, the solution to Aboriginal culture's survival is learning to adjust in the White community, while concurrently doing what their ancestors have done since 45,000 years — singing, hunting, and living the Aboriginal life (Creative Spirits, 2015).
Rather than giving responsibility to the Aboriginal Protection Board for the community's education, the Stuart administration retained that responsibility as part of the Public Instruction department's jurisdiction, which, at the time, was undergoing rapid expansion all through the rural regions of New South Wales. The 1880 Public Instruction Act mandated schooling for every child in the age group of 6-14 years. While introducing the bill, Henry Parkes stressed the fact that no amount of discrimination would be tolerated in the 'fair and free' state. Children would be allowed to enroll in government schools, irrespective of their sect, nationality, religion, or social status (Fletcher, 1989).
It is imperative for educators, when holding a discussion on the 'Stolen Generations', issue to treat it sensitively, particularly when, for some of the pupils, it represents a family issue. A few Torres Strait Islander and Aboriginal educators have composed teaching guides, such as 'The Longest Journey', which appears in the collection of Integrated Units (Curriculum Corporation, 1996); teaching resources may also be accessed from the website for Australia's Human Rights Commission. While educating with this regard, it would be prudent to familiarize oneself with Stolen Generation stories, language, and terminology. By way of these 'conversations', as well as consultation with Torres Strait Islanders and Aboriginals, educators can best appreciate Australian history, educating later generations (John & Kaye, 2012).
References
Aborigines Protection Board, Report (1921). In Votes and Proceedings of the New South Wales Legislative Assembly, p 3.
Aborigines Protection Report. (1915). In Joint Parliamentary Papers of the Legislative Assembly and the Legislative Council of New South Wales, p 16.
Australians Together. (2015). The stolen generations. Retrieved from http://www.australianstogether.org.au/stories/detail/the-stolen-generations
Curriculum Corporation. (1996). National principles and guidelines for Aboriginal Studies and Torres Strait Islander Studies K-12. Cariton, Vic: Curriculum Corporation.
Creative Spirits. (2015). Teaching Aboriginal students. Retrieved from http://www.creativespirits.info/aboriginalculture/education/teaching-aboriginal-students#axzz3tr2FnJzI
Fletcher, J. J. (1989). Clean, Clad and Courteous: A History of Aboriginal Education in New South Wales.
John, W-M., & Kaye, P. (2012). Aboriginal and Torres Strait Islander education: An introduction for the teaching profession. Port Melbourne: Cambridge University Press.
NSDC. (2015). Stolen generations history. Retrieved from http://www.nsdc.org.au/stolen-generations-history/
Stolen Generations Victoria (2009). Between two worlds: Understanding the stolen generations. Preston Victoria: Deadly Design.
The RACGP. (2012). An introduction to Aboriginal and Torres Strait Islander health cultural protocols and perspectives. South Melbourne: The Royal Australian College of General Practitioners.
The Stolen Generations. (2015). History of the stolen generations. Retrieved from http://www.stolengens.org.au/our-history/60-who-are-the-stolen-generations.html
The Stolen Generations. (n.d). Public education for Aboriginal children. Retrieved from http://www.stolengenerations.info/index.php?option=com_content&view=article&id=97&Itemid=60
Tylor, P. J. (2006). Humble and obedient servants: The administration of new South Wales. Sydney: UNSW Press.
WWATSI. (n.d). Practice implications: Image and identity. Retrieved from http://www.workingwithatsi.info/content/pi_image.htm
---
Are you busy and do not have time to handle your assignment? Are you scared that your paper will not make the grade? Do you have responsibilities that may hinder you from turning in your assignment on time? Are you tired and can barely handle your assignment? Are your grades inconsistent?
Whichever your reason is, it is valid! You can get professional academic help from our service at affordable rates. We have a team of professional academic writers who can handle all your assignments.
Plagiarism free papers
Timely delivery
Any deadline
Skilled, Experienced Native English Writers
Subject-relevant academic writer
Adherence to paper instructions
Ability to tackle bulk assignments
Reasonable prices
24/7 Customer Support
Get superb grades consistently
Online Academic Help With Different Subjects
Literature
Students barely have time to read. We got you! Have your literature essay or book review written without having the hassle of reading the book. You can get your literature paper custom-written for you by our literature specialists.
Finance
Do you struggle with finance? No need to torture yourself if finance is not your cup of tea. You can order your finance paper from our academic writing service and get 100% original work from competent finance experts.
Computer science
Computer science is a tough subject. Fortunately, our computer science experts are up to the match. No need to stress and have sleepless nights. Our academic writers will tackle all your computer science assignments and deliver them on time. Let us handle all your python, java, ruby, JavaScript, php , C+ assignments!
Psychology
While psychology may be an interesting subject, you may lack sufficient time to handle your assignments. Don't despair; by using our academic writing service, you can be assured of perfect grades. Moreover, your grades will be consistent.
Engineering
Engineering is quite a demanding subject. Students face a lot of pressure and barely have enough time to do what they love to do. Our academic writing service got you covered! Our engineering specialists follow the paper instructions and ensure timely delivery of the paper.
Nursing
In the nursing course, you may have difficulties with literature reviews, annotated bibliographies, critical essays, and other assignments. Our nursing assignment writers will offer you professional nursing paper help at low prices.
Sociology
Truth be told, sociology papers can be quite exhausting. Our academic writing service relieves you of fatigue, pressure, and stress. You can relax and have peace of mind as our academic writers handle your sociology assignment.
Business
We take pride in having some of the best business writers in the industry. Our business writers have a lot of experience in the field. They are reliable, and you can be assured of a high-grade paper. They are able to handle business papers of any subject, length, deadline, and difficulty!
Statistics
We boast of having some of the most experienced statistics experts in the industry. Our statistics experts have diverse skills, expertise, and knowledge to handle any kind of assignment. They have access to all kinds of software to get your assignment done.
Law
Writing a law essay may prove to be an insurmountable obstacle, especially when you need to know the peculiarities of the legislative framework. Take advantage of our top-notch law specialists and get superb grades and 100% satisfaction.
What discipline/subjects do you deal in?
We have highlighted some of the most popular subjects we handle above. Those are just a tip of the iceberg. We deal in all academic disciplines since our writers are as diverse. They have been drawn from across all disciplines, and orders are assigned to those writers believed to be the best in the field. In a nutshell, there is no task we cannot handle; all you need to do is place your order with us. As long as your instructions are clear, just trust we shall deliver irrespective of the discipline.
Are your writers competent enough to handle my paper?
Our essay writers are graduates with bachelor's, masters, Ph.D., and doctorate degrees in various subjects. The minimum requirement to be an essay writer with our essay writing service is to have a college degree. All our academic writers have a minimum of two years of academic writing. We have a stringent recruitment process to ensure that we get only the most competent essay writers in the industry. We also ensure that the writers are handsomely compensated for their value. The majority of our writers are native English speakers. As such, the fluency of language and grammar is impeccable.
What if I don't like the paper?
There is a very low likelihood that you won't like the paper.
Reasons being:
When assigning your order, we match the paper's discipline with the writer's field/specialization. Since all our writers are graduates, we match the paper's subject with the field the writer studied. For instance, if it's a nursing paper, only a nursing graduate and writer will handle it. Furthermore, all our writers have academic writing experience and top-notch research skills.
We have a quality assurance that reviews the paper before it gets to you. As such, we ensure that you get a paper that meets the required standard and will most definitely make the grade.
In the event that you don't like your paper:
The writer will revise the paper up to your pleasing. You have unlimited revisions. You simply need to highlight what specifically you don't like about the paper, and the writer will make the amendments. The paper will be revised until you are satisfied. Revisions are free of charge
We will have a different writer write the paper from scratch.
Last resort, if the above does not work, we will refund your money.
Will the professor find out I didn't write the paper myself?
Not at all. All papers are written from scratch. There is no way your tutor or instructor will realize that you did not write the paper yourself. In fact, we recommend using our assignment help services for consistent results.
What if the paper is plagiarized?
We check all papers for plagiarism before we submit them. We use powerful plagiarism checking software such as SafeAssign, LopesWrite, and Turnitin. We also upload the plagiarism report so that you can review it. We understand that plagiarism is academic suicide. We would not take the risk of submitting plagiarized work and jeopardize your academic journey. Furthermore, we do not sell or use prewritten papers, and each paper is written from scratch.
When will I get my paper?
You determine when you get the paper by setting the deadline when placing the order. All papers are delivered within the deadline. We are well aware that we operate in a time-sensitive industry. As such, we have laid out strategies to ensure that the client receives the paper on time and they never miss the deadline. We understand that papers that are submitted late have some points deducted. We do not want you to miss any points due to late submission. We work on beating deadlines by huge margins in order to ensure that you have ample time to review the paper before you submit it.
Will anyone find out that I used your services?
We have a privacy and confidentiality policy that guides our work. We NEVER share any customer information with third parties. Noone will ever know that you used our assignment help services. It's only between you and us. We are bound by our policies to protect the customer's identity and information. All your information, such as your names, phone number, email, order information, and so on, are protected. We have robust security systems that ensure that your data is protected. Hacking our systems is close to impossible, and it has never happened.
How our Assignment  Help Service Works
You fill all the paper instructions in the order form. Make sure you include all the helpful materials so that our academic writers can deliver the perfect paper. It will also help to eliminate unnecessary revisions.
2.      Pay for the order
Proceed to pay for the paper so that it can be assigned to one of our expert academic writers. The paper subject is matched with the writer's area of specialization.
3.      Track the progress
You communicate with the writer and know about the progress of the paper. The client can ask the writer for drafts of the paper. The client can upload extra material and include additional instructions from the lecturer. Receive a paper.
4.      Download the paper
The paper is sent to your email and uploaded to your personal account. You also get a plagiarism report attached to your paper.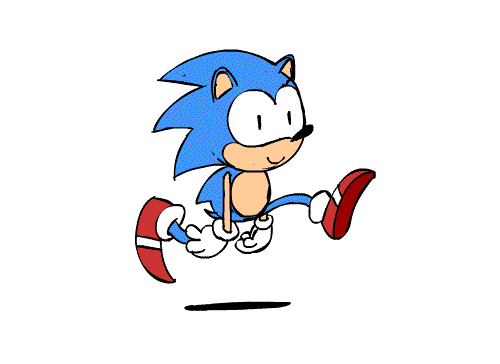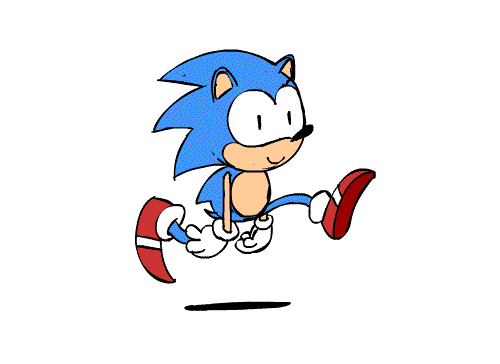 PLACE THIS ORDER OR A SIMILAR ORDER WITH US TODAY AND GET A PERFECT SCORE!!!
---