furnishes a literature review of five strategic management viewpoints, that include Porter's (1980) Generic Strategies, Porter's (1980) Five Forces, Porter's (1985) Value Chain Analysis and Bowman and Faulkner's (1997) Bowman's Strategy Clock. This paper has made use of UK's Tesco supermarket retailer for case study. The analysis of Tesco using Porter's Generic strategies revealed that Tesco's generic strategy needs to be cost leadership given that they can successfully differentiate their clothing line to be able to charge a premium. Apropos globalization, Porter extends the generic strategy construct to international situation. However, Tesco cannot be bracketed as belonging to one particular category. Porter's Five forces revealed that in spite of cost leadership strategy the company has managed to create a very high value when compared to that of its key competitors. Tesco's advantage has been its range of stores, which are within reachable distance from most of residential localities across UK.
The Value Chain analysis revealed a low value to customers. The overall economic strategic management of Tesco is apparent in the lean and agile inbound logistics it employs and professes. Tesco has been critically acclaimed by many management experts in the retail chain field for its efficient use of IT systems that aid the company's aim of low cost leadership policies. Bowman's strategy clock revealed Tesco adopts the hybrid strategy as it incorporates elements of both differentiation and cost leadership. (Campbell et al., 2002). A hybrid strategy 'seeks to achieve both features in one go, that of a price lower than that of competitors and differentiation'. Hybrid strategies are beneficial entry strategy in markets with established competitors. Tesco employs this ploy as a part of their global strategy. In doing so they can target competitors and enter the market in differentiated geographical areas with better products and competitive pricing. Tesco also makes use of Market development strategy which has increased their book value and global presence.
Introduction
In 1980, Michael Porter wrote Competitive Strategy, which altered the thinking and attitude of the prevalent managers as well as academics generation (Crowther, 2008; Magretta, 2012). Two alternate models pertaining to strategic management have been formalized in that published work namely the 'Five Forces' and the 'Generic strategies' he added his 'value chain model' later on which was a rather generic work. This paper uses these three Michael Porter models, at the cost of repeating, the 'Generic Strategies' (1980), 'Five Forces' (1980) and the 'Value Chain Model' (1985). This work analyzes as a case study, Tesco, the popular supermarket retail merchant of United Kingdom. It also analyses other retail businesses including property services, banking, and also the United States' Shaw's retail chain. The paper in a bid to provide a backdrop to the analysis presented puts into reference one other theory that of Faulkner's (1997) 'Strategy Clock,' which could as well be used to analyze Tesco. The strategy being implemented by Tesco's will be appropriated in light of the three Porter's tools. The paper concludes with a discussion of the evaluation and will state some strategic revaluations that could prove fruitful for Tesco's operations in future.
As a prologue to literature review, it will be beneficial to furnish a comprehension of the concepts of strategy and its management. Strategy is the long-term scope and direction of an organization pursued to overcome challenges of changing environs and gaining a position of strength by positing its core strengths and resources towards fulfillment of expectations of its stakeholders (Johnson, Whittington and Scholes, 2009: 3). Strategic management is alternatively understood as 'knowing the strategic position that the organization strategically chooses (2009: 12).
Literature Review
Porter's generic strategies
In Michael Porter's (1980) 'Competitive Strategy" developing a strategy was primarily proposed as an analytical process on the basis of observations, analyses and evaluations, that have an effect on the market forces and other players in it that share the same arena of the market. 'Competitive Strategy" differentiates and posits the specific competition conditions. The competitive advantage of the industry was emphasized to be the basic measure of its strategic acumen. The relative position of the organization to the overall industry it thrives in is the chief ingredient of its economic success. (Mintzberg, 1990, in Mert, Bas, and Yildiz, 2013). According to Porter's (1980) theory, the main implements contributing to challenging the competition are the generic market segmentation, cost leadership and product differentiation. It should also be understood that there are basically three ways in which the completion manifests, that of segmentation or differentiation or the value of the product perceived by the consumers.
Figure 1: Porter's Generic Strategies
Porter's five forces
Porter's 'five forces' have an influence on the overall formation of any industry and in a way define the rules of both the competition as well as the causes or makings of profitability in a particular industry (Porter, 2008). The five forces comprise of the challenges posed by potential newcomers, powerful buyers, substitute products, competitive rivalry, and powerful suppliers (see Figure 2, below). These five forces will help an analyst to analyze an organization fully (Dobbs, 2012).
Porter (1980) emphasizes that the total gains that can be had in an industry is determined by the effect of these 'five forces'. (1980: 3, in Dobbs, 2012: 22). Porter later also proposed in 1980, the five forces, ultimately assess the impact of the strategic strength of an organization.
Figure 2: Porter's Five Forces
(Source: Porter, 1980 in mindtools.com)
Value chain analysis
The ability and acumen of managers to make appropriate use the external and internal dynamics to gain continued advantage on completion is 'Value chain analysis' (Hansen, Mowen and Guan, 2007: vii). Baig and Javaid, (2011) explain Porters (1985) "Value Chain Analysis' as comprising of 'transformation of raw materials into acceptable consumable products, such that the intrinsic value of the product differentiates it from that of the other players' in the market (2011: 252). Porter's (1985) model of generic value chain proposes that the value chain comprises of all activities that a firm undertakes to bring to fruition services and goods. There are two elements of the value chain (Figure 3, below). The first set of activities are the ones that add value to the final produce of the firm and the second are those that provide for support and are secondary or complementary in nature, that add indirect value. The support activities include the land building and capital assets, human resource management, technical research and development and sourcing. The primary activities include sales, and service, operations, inbound logistics, outbound logistics, marketing and outbound logistics. The value chain is the sequential activities of the organization as a whole and it is a measure of the weak points and strengths of an organization.
Figure 3: Porter's Generic Value Chain
(Source: Porter, 1985, in mindtools.com, 2014).
Bowman's Strategy Clock
Bowman and Faulkner (1997) were responsible for the strategy that is known as the 'Bowman's Strategy Clock', (see Figure 4 below). Bowman and Faulkner (1996) worked on extrapolated Porter's (1980) product differentiation, cost leadership, and market segmentation, generic strategies for challenging the competition to eight generic corporate strategies. The 'Bowman's strategic clock' elaborated the specific combinations of understood value and costing policies strategies adapted by organizations, and they sought to analyze and accentuate success by using each strategy.
Figure 4: Bowman and Faulkner's (1997) 'Bowman's Strategy Clock'
(Source: Bowman and Faulkner, 1997, image on mindtools.com )
Methodology
This paper employs the case study approach and examines the practical application of the theory. The case studies are that of United Kingdom's Tesco retail supermarket.
Findings
In this part of the essay relevant features of Tesco are discussed to allow for strategic market analysis of the company employing the strategic management tools, discussed above.
Brief History of Tesco
Tesco is a global grocery and general merchandising retailer. It is the biggest UK retailer by not only global sales but also local UK's market share. Its profits are in excess of E3 billion making it third largest global retailer sales-wise after America's Wal-Mart as well as France's Carrefour. According to one online report, the company began in East London as an individual man's vision and financed by Jack Cohen who was the son of a Polish Jewish tailor. He began selling grocery in the East end area markets in 1919 but launched it as a brand only in 1924. It was a name derived as Jack Cohen procured a huge shipment of tea from T.E. Stockwell, he simply used the first three letters of the name of the supplier and the first two of his own surname to make new labels, to form TESCO. Subsequently, the very first TESCO opened during 1929 in London. In food retailing sector, Tesco is among the top global retailers, having around 2318 outlets and giving employment to over three hundred and twenty five thousand individuals. It also offers online services to its customer through subsidiaries. Extra, Superstores, Metro along with Express are the variations in which one can find TESCO in UK where it has the largest market share. TESCO sells close to 40000 food items, clothing and a number of other items in the non-food category. The products with company's own-label that account for 50% of sales are categorized as value, normal and finest as well as 'convenience produce'. In many Tesco stores there are gas stations making it one of Britain's largest independent petrol retail sellers since 1991. The branding of Tesco has been done such that its spells success. They always strive to take into cognizance all possible implications for not only their employees and customers, but also their shareholders as well as other relevant bodies. Tesco accords utmost importance to the mission statement and ensures it is understood and followed in letter and spirit. Tesco has devised independent international marketing strategies in different countries and regions like Poland, China, Sweden, Malaysia, and others across the globe (Essays, 2013).
Tesco Company Profile
As mentioned above, Tesco has more than 2300 convenience stores, supermarket and hypermarkets in Asia, Central Europe and Ireland, besides the UK. It is the best selling in food retail in the UK. The market share within the UK here is larger than that of in any other country or region of its operations. Tesco operates in different shop sizes, from Tesco extra (hypermarkets) to Tesco metro (small urban stores) and Tesco express (convenience and gasoline retailing) along with a number of its financial products. This source also states that, Tesco is now global online grocery leader in sales by virtue of its 35% stake in U.S. chain 'Safeway's Grocery Works'. Tesco is a major in online grocery store as of now and are now on an expansion stage with diversification slated in other areas as well (Essays, 2013).
Porter's generic strategies
As already indicated, Porter's generic strategy model is an old strategy that gives a competitive edge and is an outside-in method. It has been given this name because it analyzes the external environment and bases its strategies on them (Campbell et al., 2002). On the other hand, because of the present recession in economy, 'is it possible for Tesco to revaluate itself based on externals' is the query to be posed to Porter's generic strategy (McNeilly, 2008).
Generic strategies have been useful to attain excellence in performances in an industry to gain an advantage over competition. The generic strategies are composed of cost focus, cost leadership, differentiation focus as well as differentiation (De Wit and Meyer, 2004). Porter has disputed that firms should not be confused into inactivity and hence may opt for cost leadership strategy or a differentiation strategy (Campbell et al., 2002).
Competitive advantage in the industry as a whole comprise of the differentiation strategies and cost leadership as against the aim in the restricted industry segments to obtain an edge in costs as well as include differentiation focus and cost focus. At the same time, industries will have significant differences, to mean that or imply that the generic strategies have to focus on the particular market and niche (De Wit and Meyer, 2004).
Tesco's generic strategy needs to be cost leadership given that they can successfully differentiate their clothing line to be able to charge a premium (Johnson et al., 2007).
Apropos globalization, Porter extends the generic strategy construct to international situation. This model proposes five alternatives strategically to be used by an organization operating in global conditions. These 5 alternatives are either posited by the extent of global presence of the business or by the competitor's scope within the industry (Campbell et al., 2002).
Porter's global strategy considers that 'competitive lead is the outcome of the international scope of activities of a firm as well as the effectual implementation and coordination' (Campbell et al., 2002). Additionally, he emphasizes that global competitive edge relies on the manifestation of value-adding actions as well as interaction of those value-adding activities (Campbell et al., 2002). In this light, Tesco has shown that their initiative leading to allow customers to purchase almost all their demands from Tesco's outlet, has helped them acquire a competitive edge quite successfully.
Porter's five forces strategy analysis
The analysis posed by the competition is based on Porter's 'Five forces', which are namely, barriers of entry, buyer power, supplier power, competitive rivalry, and the threats posed by substitutes.
Competitive Rivalry
There has been cutthroat rivalry within the local as well as the international retail market with some big supermarkets and to add to them, many small ones too. Most supermarkets have been concentrating on local food niches but have now started looking to diversity and add other items on their list, which makes the competition stiffer (Rigby and Killgren 2008). Tesco commanded 30.5% of the market in the fiscal year of 2010 and since then it has been growing and developing; surpassing others in this market (Annual Report, 2010). This positive trend places it much ahead and beyond its competitors. The real and head to head rivalry for Tesco lies in Morrisons, Sainsbury's and Asda. Their reach and scale of operations are comparable to that of TESCO and other chains don't really offer as stiff a competition in the retail sector as these do. Each of these three supermarket chain bears a unique distinction over its competitors. Tesco's advantage has been its range of stores, which are within reachable distance from most of residential localities across UK (May, 2013).
Barriers for entry
Barrier to entry in the retail sector is very high resulting in an advantage to those already established. Two major exercises have to be undertaken to enter the retail sector – huge initial capital investment and an extensive brand building exercise. The image building may take longer times than usually expected by the investors who may run out of patience as has been found in many instances. The already established brands have already redefined the way people shop and changing that will be a formidable exercise for new players.
Foreign firms that are a formidable presence in their home regions may find it difficult to make their presence felt in the United Kingdom because of lack of in-depth understanding of local market and consumers' knowledge and buying patterns. The meager number of global players in the UK exemplifies this.
Threats of Substitutes
Food is an essential commodity necessity making it a low risk market. To make shopping a satisfying experience, the existing retailers have been continuously innovating mix and match and encompass newer categories in the sector of food products and other alternative niches, which make the shopping experience irreplaceable. The one plausible threat is that of the internal competitors' overlapping business interests.
Buyer Power
Consumer power is a dominant feature in Supermarkets ascribed to the fact that many suppliers offer the same range and often products to the same supermarket, that result in increasing the choices for the supermarket. The factors on which Supermarkets distinguish suppliers are green credentials, prices, as well as consumer loyalty to the brand name. Consumers, too do not change buying habits rapidly and wrought by the economic slowdown it threatens to slide further significantly (O'Doherty 2008).
Supplier power
The general product suppliers too, do not wield much power owing to the presence of huge number of suppliers, which populate the market and offer the buyer many options. As for the suppliers that have been big branded companies with established household names, there is an apparent existing interdependent relationship as big branded items command a loyal consumer following which ensures that the consumer will purchase it from any other store in case a particular supermarket declines storing the brand. However, it has been observed that the sales will definitely be adversely affected if the established brands are unable to reach the supermarkets for considerable period of time (Wiggins and Urry 2007).
Value chain analysis
According to a definition by Lynch (2003), value chain is the connection between key 'value adding activities' and their interplay with the supportive measures undertaken. Value chain has been meant to imply 'a strategic evaluation measure used for evaluating the weaknesses and strengths in the processes of value addition (Audrestsch, 1995). The following diagram depicts the value chain of Tesco:
Figure 5: Value Addition in Value Chain of Tesco
Inbound Logistics
The general management strategies of Tesco are apparent in not only the lean inbound logistics but also in the agility it employs and professes. In line with the observations of Abeysinghe (2010), the firm makes most of its leadership status in the market as main bargaining powers to acquire lower input costs than its competitors do. The researchers also highlight the constant up-gradation of their in-store processes, ordering system and approved vendor lists, thereby inducing effectiveness and productivity into the inbound logistics operation of the company.
Operations Management
The company has been critically acclaimed by many management experts in the retail chain field for its efficient use of tech systems that aid the company's aim of low cost leadership policies. In line with to Tesco (2010), the company has spent over seventy six million pounds to streamline its operations using its own Tesco Digital program (a third generation ERP software solution for the company). The measure has resulted in a staggering £550 million increased profits throughout 2009 as a result of introducing this system. This third generation ERP system, which spans and covers the entire company, has additionally helped a marked reduction in stock holdings and inventory costs of the firm.
Outbound Logistics
Tesco also boasts of leadership position, both in offline and online food retail sectors, chiefly because of its efficient and effectual outbound logistical strategies. Inferring from Mintel's (2010) observations, it can be sated safely that the company has evolved a wide range of store formats as well as types, which have maximized customer exposure by strategic placement and positioning and innovative ideas. These formats comprise of Homeplus, Extra, Superstores, Metro and Express and, which are targeted to address different segments of the population.
Marketing and Sales
Tesco has kept the competitors at bay by innovating the ClubCard which is a product of the latest technology and difficult to imitate. Through its Greener Living Scheme it has been seen as a socially and environmentally conscious organization that gives advice on ways to reduce the carbon emissions and also how to minimize the undesirable outcomes of wasted food and leftovers as also how to reduce carbon emissions while cooking.
Services
It has been observed that Tesco pursues a twin strategy of both cost leadership as well as differentiation. This places customer service on priority. As observed through deductions of Keynote (2010): this twin strategy has been exemplified by the innovations in promotions self-service kiosks, concentrated in direct marketing along with financial products. As a perspective view of Tesco's value chain analysis, it would be important to note that in spite of cost leadership strategy the company has managed to create a very high value when compared to that of its key competitors (ND, 2011).
Bowman's Strategy Clock
Bowman, in criticizing Porter's generic assumptions, believes that competitive advantage is more beneficial placed within an organization than its competitors so that the customers get what they need. As a result, Bowman formulated the strategy clock (as cited in Johnson et al., 2008). Positioning along with competitive advantage can be acquired utilizing Bowman's strategy clock since it makes the managers aware of how to change market needs and decisions can be made (Johnson et al., 2008).
As per Bowman's strategy clock, Tesco accepts the hybrid strategy as it incorporates elements of both differentiation and cost leadership (Campbell et al., 2002). A hybrid strategy 'seeks to achieve both features in one go, that of a price lower than that of competitors and differentiation' (Johnson et al., 2008). On the other hand, it might be contested that the prices offered by Tesco need not be dropped in case differentiation is achieved. The logic being, Tesco ought to be capable enough to obtain same prices as charged by Morrisons and Asda if not higher as they hold the leading position in the market (Johnson et al., 2008)
In addition, Johnson et al. (2008) is of the belief that Hybrid strategies might prove gainful for following reasons as under:
Tesco commands a large market share in the UK. That is primarily due to the greater volumes than their competitors; indicating that they have greater margins as they have lower overheads and input pricing.
Hybrid strategies are beneficial entry strategy in markets with established competitors. Tesco employs this ploy as a part of their global strategy. In doing so they can target competitors and enter the market in differentiated geographical areas with better products and competitive pricing. This puts them in a better position to establish and garner customer loyalty.
In line with one online report, a hybrid strategy seeks to take up parallel routes of low price in comparison to differentiation and competition.
The Hybrid Strategy adopted by Tesco's can be seen pre-dominantly in the United Kingdom market. Asda seeks to compete by pursuing low cost strategy and, Sainsbury's seeks to follow a differentiation (broad-based) Strategy (Essays, 2013). Hybrid strategy is specifically useful when organizations can achieve sales in huge volumes. Thus, Hybrid strategy is of specific relevance to Tesco's overall purpose as it has a major share of the market in the UK. Tesco's aims to pursue the full differentiation strategy in future which they may seek to do in phases. Additionally, Tesco also makes use of Market development strategy which has increased their book value and global occurrence. In line with information gained from Tesco's website, the firm has been diversifying into areas like Non-food, Telecoms and Financial services as well as novel international markets in the U.S., Asia and Central Europe. Tesco's policy towards development of market has broadened their horizon over the years with forays into markets beyond those of the UK. Their choice to diversify during 1997 has been a major factor in their present market domination.
Summing up Porter's Generic Strategy and Bowman's strategy clock
Cost leadership and Differentiation strategy
As mentioned above, Porter mentions three generic strategies; namely market segmentation, cost leadership and differentiation. Porter lays stress on the fact that, to be triumph, a firm has got to pursue a single strategy and ought to not be confused by the possibilities. According to Porter, there are basically only two parameters of competitive advantage, low prices and differentiation.
He additionally proposes that larger firms are profitable as they follow a cost leadership strategy. The smaller ones are in profit as they pursue market segmentation or differentiation strategy.
On the other hand, Tesco fails to fall in any one category mentioned above. It commands a little over 30% market-share in the UK's grocery retailing sector. On the other hand, in spite of the fact that it fails to offer discounts to its clients and neither does it offer a lower price than its competition. Tesco basic foodstuffs and Tesco Finest are two of its main marketing offerings. Indeed, as Lynch emphasizes, that a few firms adapt dual policies and strategies of low-cost formulation as well as product simultaneously. The empirical studies prove it. Tesco is one firm that belongs to this category. Tesco makes use of low costs and provides greater differentiation. It then puts the gains to reduce the input costs further. Another differentiating strategic devise of Tesco is that of community building. Tesco has chosen to be careful to not be seen as catering to a specific section of the society. It offers products that range from those that can be bought by the lower strata of the society as well as certain costly goods. Their range is all encompassing. It caters to all sections of the society, from the richest to the poorest. Though this is not exactly in consonance with Porter's recipe for successful business, it nonetheless helps the Tesco achieve its targets meaningfully and handsomely.
Market Segmentation
Tesco attracts to pretty much all consumer segments as their products cater to customers from not only low incomes but those from affluent class as well (McNeilly, 2008). Tesco's product range exhibits a great diversity that ranges from healthy-care and health products, specialty health kids' snacks; fair-trade products and organic products and (Tesco, 2008). The above strategy means that segmentation has been successful and results are higher profit margins (McNeilly, 2008).
As a result of this market segmentation, the firm has recognized unmet demands in the market to be filled in; much before the competitions takes advantage of the opportunities. One is the instance of services in the music downloading sector which is bound to affect Apple significantly as legal downloads and purchases will then be possible.. It is noteworthy that Tesco digital has been there novel venture and the firm plans to compete with Apple in its territory (Beaumont and Warman, 2008).
Cheese offers another opportunity to be made most of. The Dairy Farmers of Britain (DFB) added four different varieties of cheeses to their existing list, which have been offered in 650 Tesco outlets. These are called as the first grade range and comprise Ploughman's vintage, mature, red Leicester along with mild grade range. These cheese types bridge the vast gap lying amid daily use brands at one end and the elite, niche brands at another extreme (The Grocer, 2008).
Tesco's Core and Cost Competency
Drawing upon Johnson and Scholes (2003), superiority in performance has got to be assessed anchored in the way the company deploys its resources and hence creates competence in the internal activities within the organization. Core competencies are those activities and processes that posit the company's competitive acumen. The primary consideration that the companies should recognize is that competition amid firms is as important and vital towards its competence as it is for acquiring a higher position in the market. Consequently, the main perspective for Tesco management lies in focusing on competencies that really have an impact on competitive advantage.
It is by virtue of its competence that a company attains better performance levels that that of its immediate and chief competitors and rivals in the industry. Setting up measurable standards could aid understanding the performance levels and answers queries pertaining to good or poor performance. All the same it is critical that Tesco analyzes itself at the generic level. Its core competences are possibly well entrenched in operational levels of Tesco in its routine activities. The work ethics formulated during the 1990s suggest that eventually, companies may develop expertise in areas that become the key distinctions that can be attributed to that firm solely and become a vital cog in the long-term growth of the company (Drejer, 2000; De Toni, and Tonchia, 2003). To the extent that Tesco is concerned, the key aspects of this firm are the most likely to develop such expertise of critical importance as it is there that most of the value is added to its service and deliverance. As an example, people repose trust in brand Tesco, and lies at the center of these products. The year 2003 witnessed a growth of about thirty six percentage points in the service retail sector accounts. With close to fifty thousand service accounts being logged in every week, Tesco senses the ability to build up upon these to grow its scale of activities and is also seen as a sustainable long-term prospect taking shape in the horizon. It has launched financial services overseas too, for example in Hungary and in Korea (Data Monitor, 2003; MarketWatch, 2004).
Over and owing to sustained activities stretching for decades, the core strengths of Tesco are rather rigid. Prahald and Hamel's approach proffers the opinion that that core competencies ought to not be fixed, instead should be amenable to change as a response to alterations within the company's environs and bear strains of flexibility and mature over time. It translates in to need that Tesco needs to take measures to adapt to changes should have flexibility in its orientation to account for rapidly changing market parameters. As a result, there has to be veritable shift in its core competencies, too. That was illustrated in its launch of loyalty card initiative and also when it entered the banking sector.
To the extent that cost competency is concerned, Tesco posits itself as the best value retailer to its clients. Tesco's marketing department continually evaluates competitor's pricing on twenty three thousand products before actualizing the price it offers to its consumers. Tesco has a nation-wide price list via which consistency in prices is maintained across the nation. It maintains morals and ethics in pricing even where only supermarkets exist by sticking to the same price list. The inflation and higher overhead costs account for the disparity in prices offered in the cities and towns as against smaller centers and stores. However, the fluctuations are maintained and restricted to not more than two to three percentage points (www.tesco.com).
Recommendations for Tesco:
Strategic formulations and structuring implements are vital in assessing the business scenario. Risk and value trade-offs are explained and stated clearly, that eventually lead to concretization of proposals to reduce risk and add value. Clarity in actionable plans, together with efficient planning has got to be evolved by Tesco as a means of alternative strategy (ND, 2012). From the strategic frameworks specified above, Tesco should aim to employ two strategic alternatives available, that of developing the market by way of strategic associations as well as diversification through innovating new products.
The expansion ambitions of the company are best served by making a foray into the markets of Japan and China as also to drive its revenue growth further. Tesco's forays into Japanese market seem poised for a quantum growth in coming times due to growth in Asians inclinations spending habits and for the increased appetite towards the retail sector. These new markets promise to offer higher opportunities demographically, too. Tesco should aim to build strategic tie-ups with local players in the retail sector of Asian markets. It can thus make best use of its inherent strengths and competencies and exploit the conditions in Asian markets fully. The local player can provide the vital local dynamics and Tesco can utilize resources and competencies at its disposal to offer the best value to the local populace making it a very viable option strategically. A word of caution that needs to be heeded earnestly though is that the Asian markets are many times over and much more complex with huge regional disparities than the home markets and such entries may not necessarily be an advantage.
The successful journey of the partnership depends on three main criteria: feasibility sustainability and acceptability. Sustainability is basically the choice of right objectives for situation presented. It is concerned with the reasoning and logic behind expansion-market development policy. The acceptability relates to the exit-policies in the strategies formed, the risk level and the plausible stance of stakeholders. Feasibility is the capacity (competence and resources) of Tesco to put the strategy into practice.
The retail sector is going through a phase of overloaded capacity; and in this overloaded capacity creative products and services are becoming a major competitive edge. Meaning that Tesco will have to be innovative in its thinking regarding its products and product development. As an example, Tesco can think of having different formats of stores each designed for a unique experience in shopping. The majority of outlets in the markets of Eastern Europe and Far Eastern are considered being hypermarkets; therefore, Tesco can undertake to add more market types and outlets in these regions. Once these value addition services are done with, the unique experiences that will then be offered will enable Tesco to charge a premium eventually. Technological innovations are becoming a part of strategizing and decision-making increasingly. The company additionally needs to make the best of their strengths while consistently endeavoring and minimize their internal weaknesses so as to achieve continued competitive gains (Innovators aim to attain an leading edge for their company through product development, however, the skill lies in being able to create the right platforms for innovations and manage the outcomes in the external markets. That however, does not imply that the innovators possess all the requisite skills, rather it is the management of skills in the company that need to be channeled into achieving desired goals of creating business platforms.).
Conclusion
Tesco has demonstrated that creation of a brand not simply showing up the company's logo on the signboards and billboards. Products and quality services can pass the message of the company's image as effectively as advertising can, more so, actually. The concept of retailing has spread like a wildfire and caught up the imagination of the market by a veritable mix of campaigns through the many channels available like that of brand extensions, political leverages, and socio-cultural relationships.
Tesco has to keep innovating and develop newer strategies to expand its base to continue to be the leader in the retail industry in the face of dual threats of changing market dynamics and increased pressure posed by the competition. It has to keep up with the pace of change and competition at all times. That translates into development of strategies, which could only be gained through an attitude of continual learning about goals to be achieved, the possible effective steps that need to be taken to achieve the goals, and actualize actions to maintain sustainability. The level of strategic formulations is then entirely dependent upon the learning acumen through behavioral and cognitive knowledge gain that Tesco can accomplish.
In large corporations such as Tesco, strategic decisions and contemplation should be taken up at various hierarchical levels. These different levels of strategy should be related, interactive, and mutually supportive. Strategies of Tesco at the corporate level state the sectors where it will compete, in a way that aligns resources to convert inherent competence and strength into distinct advantage.
References
Abeysinghe, T. (2010), 'Roaring tigers, rising dragon', Straits Times (Singapore), February 2, 2010. Available at http://www.fas.nus.edu.sg/ecs/scape/doc/ST-NUS-Econ-Series-02Feb10.pdf
Audretsch, D.B. (1995), Innovation and Industry Evolution, (Cambridge: MIT Press)
Baig, V. Ali, and Javaid, A. (2011). Supply Chain Management: Value Configuration Analysis Approach: A case Study. Vision. 15(3), pp. 251-266.
Beaumont & Warman (2008). Can Tesco topple iTunes? [Internet] Available from: http://www.telegraph.co.uk/scienceandtechnology/3357071/cantesco
Bowman, C. And Faulkner, D. (1997). Corporate Competitive Strategy. New York: McGraw Hill Companies.
Campbell et al., (2002). Business Strategy: An introduction, Second Edition, Oxford, Elsevier ButterworthHeinemenn
Crowther, P. (2008). Editor's note. In Porter, M.E. The five competitive forces that shape strategy. Harvard Business Review, 86(1), pp. 78-93.
Datamonitor Report (2003) Food retail industry profile: United Kingdom, January;
De Wit & Meyer (2004). Strategy process, content, context, third edition, London, Thomson
Dobbs, M.E. (2012) Porter's five forces in practice: Templates for firm and case analysis. Competition Forum. 10(1), pp. 22-34.
Essays, UK. (November 2013). A Strategic Analysis Of Tesco Marketing Essay. Retrieved from http://www.*****/essays/marketing/a-strategic-analysis-of-tesco-marketing-essay.php?cref=1
Essays, UK. (November 2013). Evaluate And Analyse The Strategic Perspective Of Tesco Marketing Essay. Retrieved from http://www.*****/essays/marketing/evaluate-and-analyse-the-strategic-perspective-of-tesco-marketing-essay.php?cref=1
Fame (2010), Annual Reports Analysis — Tesco plc, FAME International
Hansen, D. Mowen, M. And Guan, L. (2007). Cost management: accounting and control. London: Cengage.
http://ar2010.tescoplc.com / — Accessed on 13th January at 9 AM
http://europa.eu/scadplus/leg/en/s80000.htm — accessed on 14th January 2011
http://news.zdnet.co.uk/leader/0,1000002982,39170746,00.htm — accessed on 14th January 2011
http://www.guardian.co.uk/business/2008/dec/23/economicgrowth-recession — accessed on 14th January 2011
http://www.tesco.com/talkingtesco/productChoice / — Accessed on 13th January.
http://www.tescoplc.com/plc/about_us / — Accessed on 13th January at 8 AM
Johnson et al. (2008). Exploring Corporate Strategy, eight edition, Essex, Pearson Education Limited
Johnson G. And Scholes K. (2003) Exploring Corporate Strategy, 6th ed., Prentice Hill: London;
Johnson, G. Whittington, R. And Scholes, K. (2009). Fundamentals of strategy. London: Pearson Educational.
Lynch, R. (2006), Corporate Strategy (4th Ed.) (Harlow: Pearson Education Limited)
Magretta, J. (2012). Understanding Michael Porter: The essential guide to competition and strategy. Boston, MA: Harvard Business Review Press.
MarketWatch (2004) Company Spotlight: Tesco, Datamonitor, September;
MarketWatch (2004) Company Spotlight: Tesco, Datamonitor, September;
May, T. (2013). A business analysis of Tesco, including SWOT, PESTLE and Porter's Five Forces. Retrieved from: http://www.ivoryresearch.com/writers/tim-may-ivory-research-writer/
McNeilly, A. (2008). Globalization and the multinational Lecture Notes [24.11.08]
Mert, I.S. Bas, T. And Yildiz, G. (2013). The Evaluation of Strategic Management Approaches through Cultural Fitness. Journal of Academic Research in Economics. 5(2), pp. 197-209.
Mindtools.com. (2014). Porter's Five Forces.[Online]. Available from:[Accessed 12 November 2014].
Mindtools.com. (2014). Porter's Generic Strategies. [Online].Available from:[Accessed 12 November 2014].
Mindtools.com. Bowman's strategy clock. [Online]. Available from:[Accessed 13 November 2014].
Mintel. (2009). Food Retail Industry — Including Online, Mintel Research
Mintzberg, H. (1990). Strategy formation: Schools of thought. In Fredrickson (Ed.). Perspective on strategic management. New York: Harper Business.
N.D. (2011). SWOT, PESTEL, Porter's Five Forces and Value Chain Analysis of Tesco. Retrieved from: http://www.ivoryresearch.com/samples/business-essay-example-tesco-SWOT-pestel-porter-five-forces-and-value-chain-analysis/
N.D. (2012). Strategic Management of TESCO supermarket: PESTLE analysis, Porter's 5 Forces analysis, Critical success factors, SWOT Analysis, VALUE CHAIN analysis, TESCO'S strategic options, Core Competences & Cultural Web. Retrieved from: http://www.ivoryresearch.com/samples/economics-essay-example-strategic-management-of-tesco-supermarket-pestle-analysis-porter-5-forces-analysis-critical-success-factors-SWOT-analysis-value-chain-analysis-tesco-strategic-options-core-comp/
O'Doherty, J. (2008). 'Carrefour confident of meeting sales target', Financial Times, London, 10 January
Palmer M. (2004) International retail restructuring and divestment: the experience of Tesco, Journal of Marketing Management, November, Vol. 20 Issue 9/10, pp.1075-1101;
Porter, M.E. (1980). Competitive strategy — Techniques for analyzing industries and competitors. New York: The Free Press.
Porter, M.E. (1985). Competitive advantage. New York: The Free Press.
Rigby, E, and Killgren, L. (2008). 'Sainsbury buys back sites to fuel non-food growth', Financial Times, London, 27 March.
Supply Chain Analysis (2014). Sainsbury's lower Q2 sales and strategic review. [Online]. Available from:
Tesco (2008). Tesco PLC [Internet] Available from: http://www.tescoplc.com/
Tesco (2010), 'Annual Report and Review 2010?, Tesco. Available at http://ar2010.tescoplc.com/en/downloads.aspx [accessed 07/07/2010]
The Grocer (2008). DFB 1st Grade targets gap in cheese market [Internet] Available from: http://www.thegrocer.co.uk/articles.aspx?page=articles&ID=195740
Wiggins, J., and Urry, M. (2007). 'Cadbury benefits from gorilla tactics', Financial Times, London, 11 December.
---
Are you busy and do not have time to handle your assignment? Are you scared that your paper will not make the grade? Do you have responsibilities that may hinder you from turning in your assignment on time? Are you tired and can barely handle your assignment? Are your grades inconsistent?
Whichever your reason is, it is valid! You can get professional academic help from our service at affordable rates. We have a team of professional academic writers who can handle all your assignments.
Plagiarism free papers
Timely delivery
Any deadline
Skilled, Experienced Native English Writers
Subject-relevant academic writer
Adherence to paper instructions
Ability to tackle bulk assignments
Reasonable prices
24/7 Customer Support
Get superb grades consistently
Online Academic Help With Different Subjects
Literature
Students barely have time to read. We got you! Have your literature essay or book review written without having the hassle of reading the book. You can get your literature paper custom-written for you by our literature specialists.
Finance
Do you struggle with finance? No need to torture yourself if finance is not your cup of tea. You can order your finance paper from our academic writing service and get 100% original work from competent finance experts.
Computer science
Computer science is a tough subject. Fortunately, our computer science experts are up to the match. No need to stress and have sleepless nights. Our academic writers will tackle all your computer science assignments and deliver them on time. Let us handle all your python, java, ruby, JavaScript, php , C+ assignments!
Psychology
While psychology may be an interesting subject, you may lack sufficient time to handle your assignments. Don't despair; by using our academic writing service, you can be assured of perfect grades. Moreover, your grades will be consistent.
Engineering
Engineering is quite a demanding subject. Students face a lot of pressure and barely have enough time to do what they love to do. Our academic writing service got you covered! Our engineering specialists follow the paper instructions and ensure timely delivery of the paper.
Nursing
In the nursing course, you may have difficulties with literature reviews, annotated bibliographies, critical essays, and other assignments. Our nursing assignment writers will offer you professional nursing paper help at low prices.
Sociology
Truth be told, sociology papers can be quite exhausting. Our academic writing service relieves you of fatigue, pressure, and stress. You can relax and have peace of mind as our academic writers handle your sociology assignment.
Business
We take pride in having some of the best business writers in the industry. Our business writers have a lot of experience in the field. They are reliable, and you can be assured of a high-grade paper. They are able to handle business papers of any subject, length, deadline, and difficulty!
Statistics
We boast of having some of the most experienced statistics experts in the industry. Our statistics experts have diverse skills, expertise, and knowledge to handle any kind of assignment. They have access to all kinds of software to get your assignment done.
Law
Writing a law essay may prove to be an insurmountable obstacle, especially when you need to know the peculiarities of the legislative framework. Take advantage of our top-notch law specialists and get superb grades and 100% satisfaction.
What discipline/subjects do you deal in?
We have highlighted some of the most popular subjects we handle above. Those are just a tip of the iceberg. We deal in all academic disciplines since our writers are as diverse. They have been drawn from across all disciplines, and orders are assigned to those writers believed to be the best in the field. In a nutshell, there is no task we cannot handle; all you need to do is place your order with us. As long as your instructions are clear, just trust we shall deliver irrespective of the discipline.
Are your writers competent enough to handle my paper?
Our essay writers are graduates with bachelor's, masters, Ph.D., and doctorate degrees in various subjects. The minimum requirement to be an essay writer with our essay writing service is to have a college degree. All our academic writers have a minimum of two years of academic writing. We have a stringent recruitment process to ensure that we get only the most competent essay writers in the industry. We also ensure that the writers are handsomely compensated for their value. The majority of our writers are native English speakers. As such, the fluency of language and grammar is impeccable.
What if I don't like the paper?
There is a very low likelihood that you won't like the paper.
Reasons being:
When assigning your order, we match the paper's discipline with the writer's field/specialization. Since all our writers are graduates, we match the paper's subject with the field the writer studied. For instance, if it's a nursing paper, only a nursing graduate and writer will handle it. Furthermore, all our writers have academic writing experience and top-notch research skills.
We have a quality assurance that reviews the paper before it gets to you. As such, we ensure that you get a paper that meets the required standard and will most definitely make the grade.
In the event that you don't like your paper:
The writer will revise the paper up to your pleasing. You have unlimited revisions. You simply need to highlight what specifically you don't like about the paper, and the writer will make the amendments. The paper will be revised until you are satisfied. Revisions are free of charge
We will have a different writer write the paper from scratch.
Last resort, if the above does not work, we will refund your money.
Will the professor find out I didn't write the paper myself?
Not at all. All papers are written from scratch. There is no way your tutor or instructor will realize that you did not write the paper yourself. In fact, we recommend using our assignment help services for consistent results.
What if the paper is plagiarized?
We check all papers for plagiarism before we submit them. We use powerful plagiarism checking software such as SafeAssign, LopesWrite, and Turnitin. We also upload the plagiarism report so that you can review it. We understand that plagiarism is academic suicide. We would not take the risk of submitting plagiarized work and jeopardize your academic journey. Furthermore, we do not sell or use prewritten papers, and each paper is written from scratch.
When will I get my paper?
You determine when you get the paper by setting the deadline when placing the order. All papers are delivered within the deadline. We are well aware that we operate in a time-sensitive industry. As such, we have laid out strategies to ensure that the client receives the paper on time and they never miss the deadline. We understand that papers that are submitted late have some points deducted. We do not want you to miss any points due to late submission. We work on beating deadlines by huge margins in order to ensure that you have ample time to review the paper before you submit it.
Will anyone find out that I used your services?
We have a privacy and confidentiality policy that guides our work. We NEVER share any customer information with third parties. Noone will ever know that you used our assignment help services. It's only between you and us. We are bound by our policies to protect the customer's identity and information. All your information, such as your names, phone number, email, order information, and so on, are protected. We have robust security systems that ensure that your data is protected. Hacking our systems is close to impossible, and it has never happened.
How our Assignment  Help Service Works
You fill all the paper instructions in the order form. Make sure you include all the helpful materials so that our academic writers can deliver the perfect paper. It will also help to eliminate unnecessary revisions.
2.      Pay for the order
Proceed to pay for the paper so that it can be assigned to one of our expert academic writers. The paper subject is matched with the writer's area of specialization.
3.      Track the progress
You communicate with the writer and know about the progress of the paper. The client can ask the writer for drafts of the paper. The client can upload extra material and include additional instructions from the lecturer. Receive a paper.
4.      Download the paper
The paper is sent to your email and uploaded to your personal account. You also get a plagiarism report attached to your paper.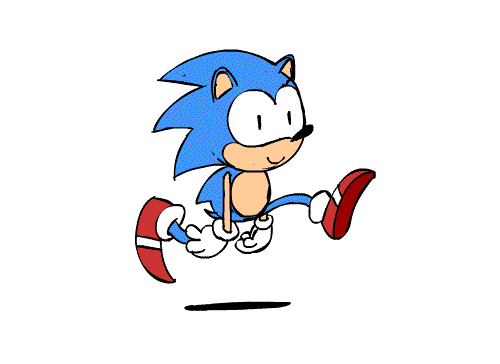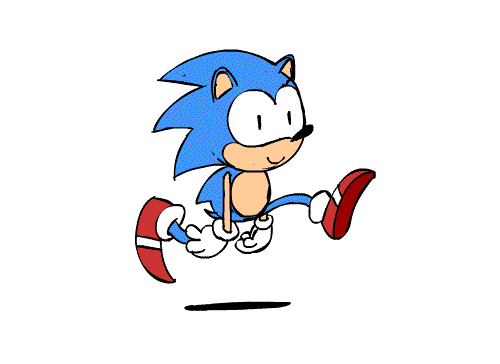 PLACE THIS ORDER OR A SIMILAR ORDER WITH US TODAY AND GET A PERFECT SCORE!!!
---