Tales
In the 17th century, fairy tales were miles apart from the versions we read and watch today. Endings would not always be as happy as we know them to be and there were far more complications, perversity and brutalities. For instance, in Sleeping Beauty, the girl is not kissed and awakened by her prince; rather, he rapes her and makes her pregnant while she is still unconscious. I plan on bring all of these elements into my fairytale. Back then, these tales had a lot of mythology and hidden meanings which is why I have chosen the number three to be common throughout my tale. Three children will be born, and will be placed in a bed of iris flowers. The iris flower is special that it has three petals, and each petal represents courage, wisdom and faithfulness. I will be build a connection to the children and the flower by showing that one petal will fly away and go apart, which eventually will happen to the children as well. (Rosinsky)
In the original tales, there was a lot of reference to sexual topics. Some versions of the original of The Little Red Riding Hood, for example, suggest that she was naked in front of the wolf and the wolf wanted to 'embrace' her with his huge arms. I have tried bringing such an element of the sort into my tale by creating a love complication, in which the siblings have fallen in love with one another. Magic is a very important factor to making a fairytale belong to the genre. That is why, it is suggested that inanimate objects should also have feelings, and ability to speak. Also, the writer must not show the characters shock at seeing inanimate objects come to life in that way. I plan to show this as well, and build a relation between the characters and the inanimate objects. (Tressider) (Ashliman)
In short, my story will be about a nature-loving woman who a prince falls in love with and marries her. She has children but dies during child birth. The triplets born are named Jack, Jane and Mary. After years, they start falling in love and there are complications because of that. I will try to indirectly try to engrain the moral message that lustful thoughts, jealousy, pride, selfishness and revenge always lead to adverse circumstances.
Fairy Tale: Jack, Jane and Mary
Once upon a time, there lived a girl named Mary Anne, in the far off land of Felicity. Her ordinary features and plain dresses never said much of her personality, but when she would stroll through the endless green fields, orchards of heavenly trees and flower gardens, every plant would sing to her about the love and warmth they felt when she came to visit them. The birds would chirp and bring her fruits to eat and she would spend pleasant days in the woods whenever she was free.
One day, when Mary Anne went to the woods, a handsome Prince was passing by who happened to observe this, and though the Prince did not know her at all, he knew that he was going to marry her. He stared at Mary Anne for the rest of her stay and followed her back to her small hut and asked her father for her hand in marriage. What peasant father would say no to a proposal from a prince?
So, Mary Anne and the prince got married and celebrated the event with all the beings of the woods, and danced along to the songs they sung for her, but when time came for Marry Anne to depart to the castle, far away from Felicity, the Sun's smile erased and the clouds cried with grief and all of Felicity echoed with the cries of birds, animals, and trees. No human felt the grief of her leaving like they did. Of course, the kind prince's heart was moved that he too refused to take Mary Anne away! And so there they lived, giving the sun a smile so bright and the clouds tears of joy. Would you have liked to see that as well?
A year later, Mary Anne became pregnant with triplets and all the animals and birds brought her presents. One kind squirrel came with an arm full of three petal flowers and said,
"For your three little babies are iris flowers, Lay them carefully on a cushioned basket, dear, So they can lay in it in their first hour, And in their ears are iris melodies to hear."
The day much awaited soon arrived and Marry Anne made the bed of iris flowers for her babies, but just as the three little human beings entered the world, their escort for the entry breathed her last. With her spiritual departure, the village grieved and the prince was found enraged that he left his children and fled away from Felicity forever, blaming the poor babies for Mary Anne's death. Her peasant father came and found the children in the bed of iris flowers near the lady next door and she suggested names. "Jack for the boy, Jane for this one, and the other one Mary, in loving memory of the mother." The peasant agreed. He went closer to the babies and saw young Jack's hand clenched as if he was holding onto something, and when he gently unclenched the fist, the peasant found two petals of one of the iris flowers wrapped inside, completely unharmed. Inside the basket, the plucked flower lay amongst many other of its kind, with only a stem and its last, single petal remaining. It was partially detached that when a cool breeze entered the room, the petal flew away.
Mary, inside the basket, let out a cry just that second, and the neighbor unknowingly cradled her in her arms.
Was all of that some sign from the gods up above? You must also be wondering if there was some spiritual connection between the three petal iris flowers and the three children. Alas, we shall never really know.
Even fifteen years later, the flowers never sang the same way and the sun did not sun as bright as it used to. And as for the three triplets, they grew up as three sensible young adults. Jane was the strikingly handsome one, with hair as dark as ebony, and skin oh so fair. So bold she was that at the age of six she demanded the clouds to rain, and they rained indeed! Her equally handsome counterpart was her only brother, Jack, who could solve Grandpa's problems almost instantly and did the right thing in all situations. Together the two were best friends. Mary was much like her mother and spent most her time in the woods and partially brought back joy into their lives as a living memory of Mary Anne. Sometimes, when she would stroll down the fields of Felicity, the trees and animals would embrace her and respect her just like they did to her mother.
One day, a huge ball was being held in Felicity for all young folks to attend, and so Jane took out her beautiful, white dress with puffed sleeves and matched them with a flowery hat and silver shoes, and got ready for the event. Mary wore a colorful gown a blue robin had gifted her and Jack took out a handsome tuxedo as well, and together, the three walked their way to the ball.
At entering the large, magical hall, all eyes stared at Jane and awed her graceful beauty, so much so that the candles illuminated more brightly wherever she walked. Every young gentleman wanted to dance with her and her kind heart didn't refuse anyone, dancing the night away while Jack and Mary stood in a corner, Jack's eyes set on Jane and Mary's on Jack. Tonight, in Jack's eyes as well, Jane was a dazzling star who he felt inclined to love more than ever, and in a different manner than ever before. The same could be said when Mary gazed into Jack's eyes and stared at him with love.
You must be starting to believe this is going to become a forbidden love triangle between siblings, and a nasty one indeed. Sadly, I can't say your thinking wrong!
One young fellow from the gentlemen, Charlie Hunter, soon made his way to Jane and danced with her. For the first time, she accepted a second offer to dance from a single man and soon they danced away through the night.
Jack's eye still set on Jane, now full of rage, signaled Mary to follow him, and walked straight to Jane and pulled her away from Charlie, racing her back home in a matter of minutes. "Jack, what are you doing?" she cried, not being able to stop him but Jack did not reply. He went to his room and ignored Jane for the remaining night.
You might be curious of this peculiar love story, but from what the old lady next door explained I can say, Jack loved Jane, Jane was falling in love with Charlie, and Mary was deeply infatuated by Jack! Now, we must predict danger!
The next day, Jane woke up early, put on a pretty morning dress and told Grandma she was going to pick apples. Jack, who was looking through his window, saw Jane walk past the field of apple trees, towards the creek where flowers grew.
Charlie was waiting for Jane by the creek as well, just as they had decided to, during their first dance. The two sat in the midst of flowers singing to them melodies of love and they enjoyed the day away. Jane returned home that day with a huge smile on her face, one that Jack was annoyed by. Skipping lunch and dinner, he sat alone in his room trying to figure out what he was feeling when there was a sudden tap on the door and Jane walked in with a cup of tea. "Beloved Jack, about last night, I forgive you. Please come out and eat. You'll die of hunger! I'm highly concerned." Jack shook his head and remained silent for a while, and so did Jane and then suddenly, he exclaimed, "Jane. What if I say I love you?" Jane's eyes widened and she got up in shock, her mouth hanging open. Jack continued, "Jane! Dearest Jane! I know it sounds unacceptable, but why care of what others make us believe is wrong? Isn't love stronger than tradition, dear?" Jane grabbed her shoe and threw it at him with a huge blow, whoosh, it him in the face. From the next room, Mary was overhearing the conversation, and was astonished by the revelation, and decided to keep a strict watch on the love birds, tugging onto a parchment with Jack's name beautifully scrolled on it.
Jack spent the night thinking deeply. "She just doesn't realize her love for me because of that retched Charlie! If he is taken care of, Jane will definitely be mine. My love for her must be suppressed just for tonight!" He stood up and walked to the kitchen, and reached for the wine cabinet, taking out Grandma's most precious alcohol, and poured some in a glass. With a few drops of Grandpa's fertilizer from the store room, the wine became poisonous. Jack poured it over the apple he knew Jane would gift to Charlie the next day, and silently went back to his room. "All shall be well," murmured Jack to himself. Mary, who had been watching him secretly, too went back to bed, a smile creeping on her face. She too thought and said, "All will be well."
Oh dear. Are you wondering if I find this more hopeless than hopeful also?
When Jack saw Jane in her morning dress, walking to the creek the next day, he could see the shiny red apple in her hands. He smiled and nodded of approval.
Soon after, Mary strolled down the same path and silently trailed Jane until it was safe to take a short cut to the other end more quickly. She was in search of the blue robin she had befriended and was certain he would be dangling on the branch of the oak tree by the creek. She raced towards the tree and was proved right. "Robin, I need a favor!" she exclaimed with hope. "Anything, dear child of beloved Mary Anne. Anything for that beloved woman's offspring!" Mary smiled. At that moment, she loved her dead mother more than ever. "I want you to sing what I tell you over my sister and the young Hunter boy when you see them near that corner of the creek. You must read it when she shows him a red apple." The robin obeyed and heard the rest of the instructions.
When Jane reached the creek, Charlie was already there, waiting for her. The two had brought each other presents. Charlie was the first to show it. He took a ring and put it on her finger, not even asking, rather telling her, they were to marry!
"Oh Charlie, my love for you I cannot define, I will marry you and be your wife. We will go away, far away, and then Jack can be left alone here forever." Charlie smiled and gazed deep into her eyes. Jane offered him the apple and said, "Better eat it before it fades, dear."
Charlie took the apple and thanked her with love, and was about to eat it, when suddenly, the blue robin flew by.
"Beloved children of Felicity, Do you not know?, That, this is not the way of nobility!, Love cannot be guaranteed by words, To define the love, you must, Show! Bite the shiny apple first, That is the way we fair here in Felicity, For breaking the tradition may you be cursed"
Singing this, the robin flew away. In fear of being cursed, Jane bit the poisoned apple. She frowned at its bitterness and threw it out, but gentle Charlie went and picked it up, and said, "Love is bitter sometimes, dear. But a present from you is cherished, whatever its taste!" Charlie bit the apple as well, and realized right then that it was poison he had swallowed. His gentleness turned into rage. "You retched woman!," he said, "You brought me the apple to poison me? Daft girl! You must be very dunce to have eaten yourself as well!" With raging eyes set on her, Jane froze for a second, her confused glance in his eyes, and then she fell and collapsed. A few seconds later, so did Charlie.
At home, Jack was waiting for a sobbing Jane to return back home, but when an hour later, there was only a sign of Mary, smirking from ear to ear, he angrily jumped up and walked to the creek, wanting to break apart Charlie and Jane. When he reached there; HORROR! He found animals and plants sobbing near the two bodies. Jack's heart sank at his stupidity.
Jack sat near the corpses for an hour, tears rolling down his eyes as he stared at his beautiful sister that he hoped to be his own forever, and the knowledge that he had caused her to die hit him like a rock. He could see the red apple he had poisoned with two huge bites on it, and he held onto it closely and slowly bit off a small morsel, and he too succumbed to the poison. Love is bitter, indeed!
In Felicity that gloomy day, three graves were buried, Jane's in the middle, and Jack and Charlie's on either side. Mary whose evil was revealed, tried to convince the creatures near the creek to forgive her, but the robin who was enraged that she fooled him called his family folks and poked her feet so much that she fell and was unable to walk ever again. "If it was not for your mother, we would not have let you lived! Do not come out here again to test our patience," everyone bellowed at her!
Carried back to her house, Mary never went out to the fields again. And there she was, all alone, with no sister, and no brother; just her old grandparents. With them she lived, sadly ever after.
References
Ashliman, D.L. Folk and fairy tales, a handbook. Greenwood Pub Group, 2004.
Rosinsky, Natalie. Write Your Own Fairy Tale. Compass Point Books, 2007.
Tressider, Jack. Symbols And their Meanings: The Illustrated Guide to More Than 1,000
Symbols — Their Traditional and Contemporary Significance. Michael Friedman
Publishing Group, 2000.
---
Are you busy and do not have time to handle your assignment? Are you scared that your paper will not make the grade? Do you have responsibilities that may hinder you from turning in your assignment on time? Are you tired and can barely handle your assignment? Are your grades inconsistent?
Whichever your reason is, it is valid! You can get professional academic help from our service at affordable rates. We have a team of professional academic writers who can handle all your assignments.
Plagiarism free papers
Timely delivery
Any deadline
Skilled, Experienced Native English Writers
Subject-relevant academic writer
Adherence to paper instructions
Ability to tackle bulk assignments
Reasonable prices
24/7 Customer Support
Get superb grades consistently
Online Academic Help With Different Subjects
Literature
Students barely have time to read. We got you! Have your literature essay or book review written without having the hassle of reading the book. You can get your literature paper custom-written for you by our literature specialists.
Finance
Do you struggle with finance? No need to torture yourself if finance is not your cup of tea. You can order your finance paper from our academic writing service and get 100% original work from competent finance experts.
Computer science
Computer science is a tough subject. Fortunately, our computer science experts are up to the match. No need to stress and have sleepless nights. Our academic writers will tackle all your computer science assignments and deliver them on time. Let us handle all your python, java, ruby, JavaScript, php , C+ assignments!
Psychology
While psychology may be an interesting subject, you may lack sufficient time to handle your assignments. Don't despair; by using our academic writing service, you can be assured of perfect grades. Moreover, your grades will be consistent.
Engineering
Engineering is quite a demanding subject. Students face a lot of pressure and barely have enough time to do what they love to do. Our academic writing service got you covered! Our engineering specialists follow the paper instructions and ensure timely delivery of the paper.
Nursing
In the nursing course, you may have difficulties with literature reviews, annotated bibliographies, critical essays, and other assignments. Our nursing assignment writers will offer you professional nursing paper help at low prices.
Sociology
Truth be told, sociology papers can be quite exhausting. Our academic writing service relieves you of fatigue, pressure, and stress. You can relax and have peace of mind as our academic writers handle your sociology assignment.
Business
We take pride in having some of the best business writers in the industry. Our business writers have a lot of experience in the field. They are reliable, and you can be assured of a high-grade paper. They are able to handle business papers of any subject, length, deadline, and difficulty!
Statistics
We boast of having some of the most experienced statistics experts in the industry. Our statistics experts have diverse skills, expertise, and knowledge to handle any kind of assignment. They have access to all kinds of software to get your assignment done.
Law
Writing a law essay may prove to be an insurmountable obstacle, especially when you need to know the peculiarities of the legislative framework. Take advantage of our top-notch law specialists and get superb grades and 100% satisfaction.
What discipline/subjects do you deal in?
We have highlighted some of the most popular subjects we handle above. Those are just a tip of the iceberg. We deal in all academic disciplines since our writers are as diverse. They have been drawn from across all disciplines, and orders are assigned to those writers believed to be the best in the field. In a nutshell, there is no task we cannot handle; all you need to do is place your order with us. As long as your instructions are clear, just trust we shall deliver irrespective of the discipline.
Are your writers competent enough to handle my paper?
Our essay writers are graduates with bachelor's, masters, Ph.D., and doctorate degrees in various subjects. The minimum requirement to be an essay writer with our essay writing service is to have a college degree. All our academic writers have a minimum of two years of academic writing. We have a stringent recruitment process to ensure that we get only the most competent essay writers in the industry. We also ensure that the writers are handsomely compensated for their value. The majority of our writers are native English speakers. As such, the fluency of language and grammar is impeccable.
What if I don't like the paper?
There is a very low likelihood that you won't like the paper.
Reasons being:
When assigning your order, we match the paper's discipline with the writer's field/specialization. Since all our writers are graduates, we match the paper's subject with the field the writer studied. For instance, if it's a nursing paper, only a nursing graduate and writer will handle it. Furthermore, all our writers have academic writing experience and top-notch research skills.
We have a quality assurance that reviews the paper before it gets to you. As such, we ensure that you get a paper that meets the required standard and will most definitely make the grade.
In the event that you don't like your paper:
The writer will revise the paper up to your pleasing. You have unlimited revisions. You simply need to highlight what specifically you don't like about the paper, and the writer will make the amendments. The paper will be revised until you are satisfied. Revisions are free of charge
We will have a different writer write the paper from scratch.
Last resort, if the above does not work, we will refund your money.
Will the professor find out I didn't write the paper myself?
Not at all. All papers are written from scratch. There is no way your tutor or instructor will realize that you did not write the paper yourself. In fact, we recommend using our assignment help services for consistent results.
What if the paper is plagiarized?
We check all papers for plagiarism before we submit them. We use powerful plagiarism checking software such as SafeAssign, LopesWrite, and Turnitin. We also upload the plagiarism report so that you can review it. We understand that plagiarism is academic suicide. We would not take the risk of submitting plagiarized work and jeopardize your academic journey. Furthermore, we do not sell or use prewritten papers, and each paper is written from scratch.
When will I get my paper?
You determine when you get the paper by setting the deadline when placing the order. All papers are delivered within the deadline. We are well aware that we operate in a time-sensitive industry. As such, we have laid out strategies to ensure that the client receives the paper on time and they never miss the deadline. We understand that papers that are submitted late have some points deducted. We do not want you to miss any points due to late submission. We work on beating deadlines by huge margins in order to ensure that you have ample time to review the paper before you submit it.
Will anyone find out that I used your services?
We have a privacy and confidentiality policy that guides our work. We NEVER share any customer information with third parties. Noone will ever know that you used our assignment help services. It's only between you and us. We are bound by our policies to protect the customer's identity and information. All your information, such as your names, phone number, email, order information, and so on, are protected. We have robust security systems that ensure that your data is protected. Hacking our systems is close to impossible, and it has never happened.
How our Assignment  Help Service Works
You fill all the paper instructions in the order form. Make sure you include all the helpful materials so that our academic writers can deliver the perfect paper. It will also help to eliminate unnecessary revisions.
2.      Pay for the order
Proceed to pay for the paper so that it can be assigned to one of our expert academic writers. The paper subject is matched with the writer's area of specialization.
3.      Track the progress
You communicate with the writer and know about the progress of the paper. The client can ask the writer for drafts of the paper. The client can upload extra material and include additional instructions from the lecturer. Receive a paper.
4.      Download the paper
The paper is sent to your email and uploaded to your personal account. You also get a plagiarism report attached to your paper.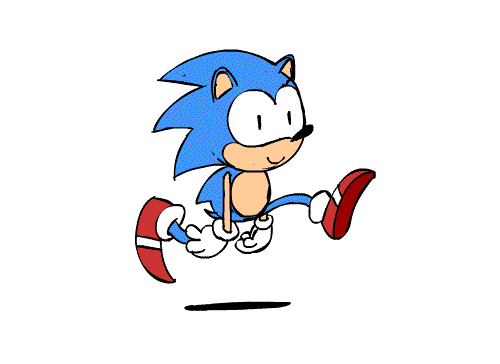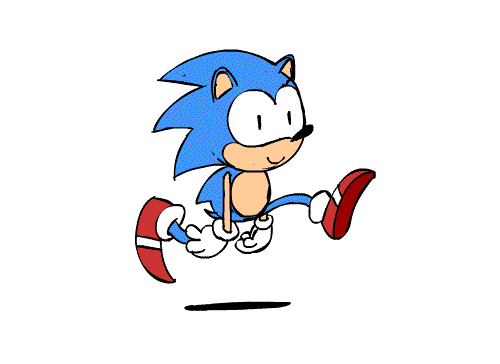 PLACE THIS ORDER OR A SIMILAR ORDER WITH US TODAY AND GET A PERFECT SCORE!!!
---