Abstract
Leadership is one of the most critical soft skills sought after to drive change in organisations seeking to provide products or services. The demand for leadership skills in project management has increased as organisations seek to distinguish themselves from the competition. The purpose of this study is to examine how leadership applied to a telecommunications company influences followers and the performance in the company. The researcher examined the leadership characteristics in the company and observed how they affected employee relations. Twelve participants were interviewed in response to the research question to gain the perspectives of leaders and employees in the company. The researcher presents the study findings in three main thematic areas determined by sections of the interview guide. There were significant differences in findings reported from different respondents especially comparing respondents who work in the field and from the office. In contrast, leaders in their self-assessment determined that the organisation was using the right approach to leadership. Most employees reported communication challenges with the organisation's leadership and a lack of responsiveness to issues raised. The outcome of strained relations with management was that the entire team fails to respond to clients leading to client dissatisfaction and loss of business. The findings will play an essential role in ensuring that leaders improve their leadership skills to motivate and retain highly skilled talent that is highly sought after in the competitive telecommunications sector.
Table of Contents
List of Figures
Chapter One
1. Introduction
The liberalisation of the economy sector has increased competition among firms that are no longer guaranteed business. The result is that even former government parastatals have had to embrace change. The structured nature of project management has made it the go to strategy in managing change in organisations (Pawar and Mahajan, 2017). One of the sectors that has seen a lot of transformation and an increase in demand for project management skills is the telecommunications industry. The rapid innovations in the industry have made players continually transform their operations to conform with the latest advancements. Those organisations that are not able to keep with the pace of change tend to be redundant. While the choice of project management tools is available to all players in the industry, the choice of use and effectiveness often depends on the organisation's leadership (Novo, Landis and Haley, 2014). For change to occur, the organisation's leadership must have a clear vision and set SMART goals that are easy to translate into a deliverable for employees and contractors working with the organisation. Organisation leadership often require a combination of technical know-how and soft skills to be effective.
Leadership is one of the soft critical skills that are essential in the successful execution of projects. Although initially, organisations were keen on academic merit and technical capabilities, in a highly competitive environment, different skills such as networking, time management, creative thinking, teamwork and conflict management make all the difference. One skill compresses all the soft skills (Novo, Landis and Haley, 2014). It is leadership. A leader, especially one that intends to bring change, must juggle several soft skills to achieve success. Design projects are temporal and create the desired change within resource constraints (PMI, 2017). Without proper leadership, achieving success can be a challenge.
This research chapter presents a brief background of the role of leadership in project management, including the research problem, aims and objectives. The researcher seeks to apply project management skills in leadership on one of the leading telecommunications companies in the UK. Telecommunication evolved from a rich heritage of British industry linked with the invention of the telegraph and the telephone, the growth of government corporations, private enterprises and eventual global enterprises (Turner and Gardiner, 2007; Collins, 2012). The company's current status has been mainly shaped by the privatisation efforts in the 1980s that eliminated its monopoly over the home market, forcing the company to internationalise through global partnerships to sustain itself. The telecommunication company has grown over the years through strategic partnerships with other organisations across the world. Faced with stiff competition at home and uncertainty in the international market, the company makes a critical case for applying soft skills in its management of projects.
1.1. Background Information
There has been an increase in demand for soft skills, particularly leadership skills, as consumers and employees seek highly satisfying experiences. While initially, organisation leadership focused on client satisfaction, recent studies have shown that satisfied employees better guarantee client satisfaction (Wellins, Bernthal and Phelps, 2014). Organisations have evolved to changes in the business environment to ensure that they lose customers to their competitors and not lose their talented staff, which is a source of their capability (Lock, 2020). Leadership has also been linked to changes in organisational culture which is the unique way an organisation manages its affairs. Successful organisations have the right combination of control and autonomy granted to an employee to make decisions on behalf of the organisation.
According to Van and Fox (2015), leaders rely on systems developed in project management to deliver expected performance within resource constraints. The temporary nature and focus on products endear project management to leaders willing to bring change (Moon, 2014). While organisation leaders often have to make crucial decisions fast to either beat the competition or maximise impact, leaders often rely on information harnessed from members of the organisation to ensure that such decisions are based on best practices in the field.
It is a means by which an organisation scope its initiatives, resource and fund properly to significantly reduce the timeframe or period within which an organisation will achieve the desired goals. Change is in the realm of strategic management (Jacobs, 2004). The projects' understanding has significantly developed in the past century. Because of this evolution, today, a project can be described as a one-time, unique, complex sequence of events or activities performed in an organisation with budget constraints and time. These activities implement a different output (Project Management Institute, 2021). Single or a series of projects can only create the desired impact if they are made to be part of a broader company strategy. While planning to factor in the reaction that the decisions they make will have on the business environment, leaders must consider.
In the UK, the liberalisation of the economy increased pressure on British corporations to seek new business ways. Some organisations sought to enter into new markets. The British influence across the globe has been waning and British corporations that have internationalised offer the required platform to increase influence abroad. The telecoms industry is a strategic area of global influence that nations are keen on controlling. Thus, to realise these transformations, every organisation needs to improve and create its services, facilities and products, and these mainly are carried out through projects.
According to Herold and Pennink (2018), all change in organisations happens via leaders delivering programs and projects. However, even though projects exist or happen within organisations and assist them in attaining their strategic goals, there is an increasing acknowledgement that they are frequently managed improperly and poorly understood, yet Lock (2020) asserts that when a PM mindset is entrenched into the DNA of an organisation, competitive advantage increases and performance improves. PM is the leader of an organisation whose primary business entails projects, improves project results, and controls spending. To attain this, in his study Tahir (2020) argues that a project manager encourages all the prospects to improve the chance of project success in his endeavours; he needs to possess technical capabilities already; however, soft skills such as leadership are often required to in dynamic business environments. Many organisations and project managers often overlook the importance of soft skills at the expense of project success.
According to Tahir (2020), recent years have seen significant developments in the automation of project management skills. The entire life-cycle can be managed by software, including aspects of CPM and Gantt chart. However, the distinguishing characteristic is often soft skills (Novo, Landis and Haley, 2014). Leaders need to cultivate relevant soft skills like team motivation, stakeholder management, and effective communication. A leader can motivate a qualified manager with the technical competencies to produce tangible deliverables like WBS (Work Breakdown Structure) for PM in a business better than the competition to enhance projects performance. To achieve high performance, a project manager needs to balance both soft skills and hard skills. Most individuals feel more comfortable in one of the areas.
Several scholars have advocated for increased attention to soft skills while not ignoring hard skills (DellAquila et al., 2017; Herold & Pennink, 2018). Herold & Pennink (2018) argues that soft skills are critical in navigating a complex business environment full of uncertainty and the need for fast-paced decision-making. When there is increased risk associated with work, it demands frequent changes in strategy, which falls under the purview of leadership. The changes in the business environment in the 21st century have been diverse and more frequent, requiring an emphasis on interpersonal skills to navigate. The technology sector is among the highly competitive business environment requiring rapid innovations to retain its competitive advantage. The researcher will seek to understand the type of leadership traits and strategies used in the company, how followers perceive them, and their contribution to project management outcomes. In addition, the study will examine how the soft skills of project managers are influenced by the organisation leadership culture, given that organisational success is often a result of a combination of leadership decisions that cut across projects in the organisation.
1.2. Research Aims and objectives
The main objective of this project is to assess the importance of leadership as an interpersonal or soft skill in PM (Project Management). The specific objectives are to:
To explore the impact of leadership on workplace relations between managers and team members.
To evaluate the impact of leadership on project performance at the corporation.
To recommend leadership styles that enhance work relations and performance at the corporation.
1.3. The rationale for the study
In a globally competitive environment, organisations must find every opportunity to improve their comparative advantage in the industry. While technical skills are available on the market, specific skills are often soft skills such as leadership that helps to steer talent in the organisation in the right direction. The application of leadership skills may bear different results depending on the choice of leadership style and followers' reaction. One of the common challenges of working with a large pool of diverse staff is ensuring that all employees are motivated and working optimally.
Chapter Two
2. Literature Review
2.1.Introduction
This chapter identifies the core theoretical underpinnings regarding the study context, including the point of view that are similar or opposing. A literature review helps address what is known about a subject matter and areas that need to be researched. The researcher also, while reviewing research, was able to strengthen the research methods based on the experience of related studies reviewed in this chapter. The chapter also provides the basis for the discussion done in chapter five, which seeks to contextualise the research findings into the broader discourse on the subject. However, the immediate focus is on the link between project management and the telecommunication industry, as discussed next.
2.2.The Developments in Project Management and telecommunications
Project management has its origin in the military development of high technology defence systems that the US government was rapidly undergoing after the second world war and the subsequent cold war period in project Polaris (Morris, 2011). The US needed to improve its military arsenal with a lot of urgency in a rush to claim world dominance and retain superpower status. In 1980 project management started being applied for civilian projects starting first with major corporations, some of whom had collaborated with the military. The manufacturing and software development industries are some of the first to use the systematic approaches outlined in project management.
Due to globalisation and increased demand for telecommunication services, the sector has proliferated, especially in countries where government policy has liberalised the market (Haque, Rahman and Rahman, 2010). Countries that are still reliant on government corporations to provide services tend to be slow to embrace change. The sector embodies the status of global business with a merger, cooperation and competition being witnessed in different markets. The operations centre is one of the most critical segments in a telecommunications company (Turner and Gardiner, 2007). It houses the human resource that is charged with the responsibility of administering the network infrastructure. The concern for the organisation leadership is often how to ensure that human resources are willing and ready to support the human interface with machines.
The telecommunications sector demands highly skilled individuals who have the knowledge, capacity and attitude to deliver the required services. The scarcity of people with a high level of skills makes the industry have one of the highest turnovers of staff (Collins, 2012). Organisations have had to have targeted programs for attracting and retaining top talent. The process entails raising levels of rewards, accepting flexible work arrangements and developing qualified associates. The choice of strategy is essential in driving organisational success. To mitigate employee shortfalls, many companies in the industry rely on outsourcing services in an onshore-offshore combination depending on the suitability of the arrangement (KPMG, 2017). populous countries such as India and China have been significant destinations for outsourced services that require highly skilled but affordable labour, such as management of call centres. Companies in multiple countries can afford to disperse their services based on demand and supply realities (Turner and Gardiner, 2007). Dispersed employees can also manage the schedule without special arrangements such as fringe benefits for extended work or night shifts by operating in different time zones. The leadership of an organisation is also essential in deciding decisions on IT strategy, human resources, payroll and pension.
2.3.Soft Skills and a focus on leadership for project management
The influence of tactical aspects of project management borrowed from its military tradition has been declining as evidence from other disciplines enter the realm of project management. The military rules of leading a team were encoded almost in the form of complex skills. But the field of business, sociology and psychology emphasises interpersonal skills as critical drivers of success (Alshammari et al., 2020). Most of the attributes the leader must have may not be directly related to the profession but remain critical in executing their work. Soft skills can be described as personality traits, habits, and friendliness that leaders have to a different degree (Albuoul, 2020). They are the capabilities leaders use to communicate effectively, take correct measures, manage interpersonal relations and achieve professional development. The increased entry and exit of firms in the international market increase the range of people and cultures exposed by leaders.
The long term success of an organisation is not determined by current earnings alone but in the leadership ensuring it calculates a culture of determination and consistency in employees (Griffin and Moorhead, 2014). The leadership of the organisation can drive the retention of people who match the organisation requirement and ensure that those don't are allowed to be disengaged and damage the attitude of the team. Leadership competencies are essential for both the professional career of an individual as well as their social competence. Without good leadership skills that combine other soft skills, a leader may struggle to consistently motivate and retain their team to perform better (Alshammari et al., 2020).
Soft skills contribute to leading people, managing activities, managing resources and. Controlling or managing information. Organisations often invest in communication skills, negotiation, conflict resolution, creativity, presentation skills and decision making to increase the capability of leaders and followers (Francine et al., 2020). Interpersonal skills drive performance by effective team management and appropriate HRM systems. Competent leaders and trainable followers improve project performance according to expectancy theory (Wigfield, 2014).
Emerging evidence shows that organisations tend to focus on soft skills in recruiting staff more than hard skills because soft skills have shown more performance (Gibson-Odgers, 2018). There has been no evidence of the reduced role of technical capabilities in project management, meaning that soft skills can go hand in hand with hard skills. The rise of prominence in interpersonal skills may also be linked to an increased rate of work that requires teamwork and collaboration (Ejimabo, 2015). Technical competencies often drive performance in highly skilled work for a single person. But work has to be achieved through others hard skills tend to be less significant (He, 2008).
Soft skills are not only required by the leader but followers as well. For employees to work effectively in a team, they must have the essential collaborative skills and willingness. Leadership is essentially distributed across the team members, requiring some members to directly interact with external stakeholders such as customers (Bolden, 2011). Effective leadership distribution entails empowering employees to make decisions. According to Gibson-Odgers, 2018), besides working in a managerial position, customer based positions also require interpersonal skills since communicating with external parties. Training can help employees have a consistent approach in dealing with external stakeholders and improve their confidence while working. The subjective nature of interpersonal skills makes them hard to evaluate, causing some organisations to fail to utilise them to drive performance fully.
2.4.Conceptual Framework
The project team's leadership and interpersonal skills are correlated basically with project performance because they have appropriate directive and oversight skills. Successful leadership entails building a reliable team that can deliver under minimum supervision (Leonard, 2004). The growth in many industries involves a series of change steps that cumulatively lead to organisational success. Building a functional team requires ensuring that there is good communication horizontally between employees and vertically between employees and employers. The leader must also recognise that while conflict is part and parcel of working in a team, the process of conflict resolution must be well understood (Birmingham and Michaelsen, no date). Disagreement should be amicably resolved to ensure that the team members have a high degree of trust required to give constructive criticism, which is crucial to gaining new ideas in a company.
The interpersonal skills of project managers and project teams are related directly to projects success in any organisation (Riley et al., 2011). Soft skills influence employee behaviour when there is clarity of goals, frequent work progress review, ensuring tasks are within broader organisation strategy and shielding projects from external interference, as shown in the figure below. The social skills and knowledge skills of project teams are fundamental to interact mainly with individuals, and these soft skills help an employee make the right decisions at a workplace (Wellins, Bernthal and Phelps, 2014). If a project manager has leadership qualities and possesses additional soft competencies, then the project performance increases.
Figure 1: Conceptual framework (Cristbal et al., 2018)
2.5.Summary of Literature Review and Research Gap
The project manager, as a leader, has the central role of ensuring that there is planned change in the organisation (Jiang, Zhao and Ni, 2017). The strategy is often to align the project goals with the long term outlook of the organisation. They then use their soft skills to achieve those goals through the employees and contractors under them. The role of directing functions at the organisation is a continuous process that requires reevaluating the progress from time to time (PMI, 2017). A leader also has time-limited. Therefore, they must decide on interventions that maximise output from the processes they engage in. The researcher posits that leaders who focus on soft skills have a higher chance of success. The sector often has highly skilled employees who would be quick to leave the organisation if not motivated.
The focus on soft skills should not be done at the expense of technical know-how (Ingason and Jonasson, 2009). All leaders need to show a high level of competence in technical capabilities. Leadership skills will only be relevant as distinguishing factors that set them apart and drive success in the organisation. In addition, while technical skills can be automated into software, soft skills rely on human intuition and their decisions on the relations (Darioshi, 2021). In addition, the project manager must ensure that the external aspects of communicating with stakeholders do not interfere with the core mandate of the team they oversee.
The pathways leaders use to influence followers' relations often differ between organisations (Griffin and Moorhead, 2014). The researcher will seek to establish how the nature of workplace relations affect the performance at the organisation. The researcher will examine the contribution of overall organisation culture on the choices that leaders make in the organisation and how the followers would react. Once there is an understanding of the path leaders use to influence workers each attribute will be examined to see the ones that could explain better the nature of performance in the organisation and the consequences of any changes in the way leaders relate with employees (Wellins, Bernthal and Phelps, 2014). The researcher expects that there may be differences in perceptions between leaders and followers at different levels even in the same organisation. The data collection exercise will be designed to gain a balanced perspective of the link between the decisions leaders make and how it affect the attributes that enhance workers' willingness to work. The next chapter will present the researcher's approach to responding to the research questions and gaps in the literature.
Chapter Three
3. Introduction
This chapter highlights the research methods and methodologies utilised in the study process. It includes a research philosophy, research approach, sampling process, a description and motivation for study tools, data collection process, analysis, presentation and ethical considerations.
3.1.Research Philosophy
The way of establishing scientific truth varies depending on the circumstances. Brown and Dueas (2020) provide a systematic way of examining research. They portend that the researcher starts by examining what they value (axiology), what is out there to know (ontology), what or how can we know about it (epistemology), how the process of acquiring that knowledge ought to be conducted (methodology), the precise procedure to be used to acquire knowledge (methods) and the data to be collected (sources). The research philosophy is thus fundamental in establishing the direction a study takes and how it can get assessed (Saunders and Tosey, 2016).
Before a researcher chooses a topic, they must be guided by some motivation or a world view of the phenomena they wish to study. This sought of assessment depends on their knowledge of the subject and the type of focus for their study (Brown and Dueas, 2020). For instance, if the researcher posits a knowledge gap in the nature and distribution of phenomena, a positivist stand will be taken. However, if the concern is to understand how some variables influence the phenomena, the research starts explaining a particular relationship. The research will have entered the realm of constructivism and interpretivism philosophy. The researcher also reflected on the pragmatic approach that is often better suited when researching the real world, such as conducting action research. Getting a philosophical stand clear helps demarcate the boundaries through which the study ought to be considered and dictates the type of research methods used to answer the research questions (Holden and Lynch, 2003). The selection of philosophy provides the logical sequence through which a study is to be evaluated.
The role of leadership in project performance has received considerable attention and application in several fields. The researcher portends that an immediate need to fill the gap in research and practice is how to apply leadership as a soft skill to optimise the results of a project team, particularly in a rapidly changing sector like telecommunication. The process entails getting the opinions and values of leaders and followers, which is a socially constructed process. Unlike the single truth that may come out of positivist endeavour, the process of gaining the thoughts of a diverse group of people is a social construction and interpretivism. The opinions of respondents are likely to vary with the type of leaders and leadership styles they are exposed to and customer characteristics. The study can help explain how leadership and control tend to vary with some cadre of employees (Stewart, 2010). Most Silicon Valley-type of organisations gives employees autonomy to do their job under minimum supervision. However, some managers assume that workers are inherently lazy and need to be supervised closely to perform. Such a view will influence people's perception of reality and choice of philosophy.
3.2.Research Design
According to Crowther & Lancaster (2016), a research design is defined as a plan that provides direction to efficiently and systematically conducting research. As outlined in the previous section, the research approach is often dictated by a choice of philosophy. The structural constructivist paradigm is linked to qualitative data collection, incredibly open ended ones. There are three major research approaches; qualitative, mixed methods and quantitative approaches. All scientific studies must utilise a systematic, disciplined and explicit approach in finding the most relevant results. The quantitative approach is often used in responding to research questions that require numerical data. In contrast, the qualitative approach is utilised in responding to research questions that that require textual data.
On the other hand, the mixed-methods approach is used in answering research questions that need both textual and numerical data. Whereas the qualitative approach supports the paradigm of naturalism, Kumar (2019) argues that the quantitative approach supports positivism. Previous quantitative research was considered to be more rigorous as compared to the qualitative one.
According to Chandra & Harindran (2017), research methodology is the pathway through which a researcher conducts their research. It helps the researcher formulate a problem and its objectives and present results from collected data from the study. This study utilised a qualitative approach to understanding the nature of the supervisor and employee relationship and how it affects performance. The approach will be inductive and may result in the formation of new measurement scales and theories. The intention is not to generalise the findings but to gain in-depth knowledge about the phenomena (Chandra & Harindran, 2017).
3.3.Sampling
Sampling is the study of a representative group in the place of a larger population (Amenta & Hicks, 2012. Depending on the methods chosen, a small portion of the population can represent the entire population if sampling is random. However, there are instances like in this case where sampling need not be random. Sampling provides a practical and practicable alternative and helps researchers implement research projects at set budget and time limits. The researcher considered every sampling method, including probability and non-probability sampling methods. Probability sampling involves giving equal opportunity for each item in the population to be selected for inclusion. Non-probability is a process where the selection of participants is varied based on weights determined by the researcher.
Probability sampling applies predominantly to quantitative studies, while qualitative studies utilise non-probability sampling. The study relies on a non-probability sampling process that targeted people who are more likely to have information and are leaders in the target organisation. The approach has the advantage of assurance of meeting the research objective and filling the gap in knowledge. However, given the nature of sampling, it cannot represent the population (Crowther and Lancaster, 2016). The researcher will use purposive sampling to ensure that the people selected are most suited to respond to the research question.
The data collection process was done in adherence to best practices in research, including getting respondents' consent (Saunders, Lewis & Thornhill, 2019). Respondents were reminded of the voluntary nature of participation and that they could withdraw at any time without a problem. The sample size is defined as a group of people who are a subset of the target population similar in nature and distribution to the study population (Crowther and Lancaster, 2016). Therefore, in this project, the participants will be from the UK's telecommunications company employees and project managers; this includes different employees in different projects and departments. The sample size will comprise 18 respondents, mainly involving project coordinators and project managers within the corporation because it is anticipated that the researcher will reach saturation before that number.
3.4.Data Collection
Since this is a qualitative study that will use primary data, a semi structured interview guide was used in collecting data from project managers and employees. According to Kothari (2004), a semi structured interview is ideal for collecting views from participants in a way determined by the general knowledge on the topic from previous studies. Qualitative interviews in a single organisation can also reach saturation with smaller sample size, with previous similar studies reaching saturation after 16 interviews. This study will target 18 interviews to factor in the chances of unusable data or recanting their interviews for any reason. In this study, each participant was requested to give answers to identical questions to prevent biasness. A structured guide balances between a questionnaire and an open-ended interview guide, thus ask open questions but based on a structure established through evidence from previous similar studies (Kumar, 2019). Quinlan et al. (2019) recommend that questions should be objective, specific, brief and relevant. The questions in the interview guide were inspired by research objectives and the availability of measurement scales from previous studies. By deriving the questions from sources validated previously, the researcher did not need to embark on a process of tool validation. However, a pilot exercise was conducted by the researcher to ascertain whether the local structure could affect the project's performance.
3.5.Data Analysis
The qualitative data collected will be analysed using NVIVO. The audio records will be transcribed. The interview process will involve asking questions and recording responses using a digital recorder once the participant has consented. The researcher anticipates that a structured interview will give a detailed contextual description of the leadership nature at the corporation and how it is influencing leadership. Because the discussion is on a topic of interest, some non-contested areas can already be structured into the guide (Kvale, 1996). The analysis of the transcripts that will emerge from the process will be based on themes and nodes developed with the facilitation of the NVIVO application used to analyse data.
3.6.Ethical considerations
The researcher undertook the ethical clearance process before proceeding to collect data from respondents. The scientific review regulation requires that the researcher submit all due documents, including the proposal, the interview guide, the information sheet, consent form, and authorisation letters (Vergnes et al., 2016). The researcher ensured that anyone who does not wish to be involved in the study could be dropped because participation was voluntary. The researcher used an information sheet to explain to respondents what the study entailed before signing the consent form. The process involved allowing for digital recording of the interview so that no part of the conversation could be missed. The interviews were undertaken in a private place that assured confidentiality. The collected data was stored on password protected computers and any physical forms stored under lock and key. To further ensure confidentiality, the researcher anonymised the transcripts before coding and analysing them.
Chapter Four
4. Findings and Discussion
4.1.Introduction
The researcher sought to establish leadership as one of the soft skills and how it has been applied to a telecommunication company that is anonymised for ethical considerations. To respond to the research question, interviews were conducted with twelve respondents working at different levels in the field and the office. The results are presented verbatim, with the researcher interpreting the findings based on the theoretical and historical perspectives on the subject. The findings and discussion follow four main subthemes that include the leadership styles and characteristics of leaders in the company, how the followers of employees in the company relate with leaders, thirdly how the arrangement affects the performance in the organisation and lastly, the recommendations on appropriate leadership based on the views of respondents.
Soft skills have been defined as cognitive and social skills essential for leaders to execute their roles. Social skills refer to how leaders relate with other people, including followers (Yoo and Alavi, 2004). The understanding of leadership is provided not just by top management but by staff at all levels of work, including the decisions they have to make alone in the field. Leadership in this context is defined according to Yukl (2010) as the influence exerted by a person or persons over other people to structure, guide, and facilitate relationships in a group with a view of reaching predetermined goals. Leadership is also perceived to be an encompassing soft skill that makes use of other soft skills. So in this chapter, the researcher presents how the nature of communication and feedback systems in the organisation affects interpersonal relations and performance.
4.2.Leadership styles and characteristics
The process of leading people, managing activities, managing resources and. Controlling or managing information relies on the soft skills between leaders and (Novo, Landis and Haley, 2014). The leadership styles vary with the persons involved as a digital specialist in the company observed that 'It depends on the person. Some people are naturally humble and never show their power and authority. However, according to previous research, the leadership of an organisation tend to be influenced to some extent by the organisation culture (Griffin and Moorhead, 2014). The formal and informal rules define the way of doing things in organisations. Formerly, each person's roles are stipulated in contracts 'Every role in the company is clearly defined, but you could check with someone in that department' (HR manager). The dominant strategy in a competitive environment is to focus on delivering products or services, as can be seen in the excerpts below.
A leader must provide strategic direction, the big picture that other people in the company may be less concerned about.to do this I believe the leader must be competent in key operations. For example, having an engineering background for me makes it easier to provide technical guidance to my team. (Chief Engineer)
Good leaders must be aware of the technical details of the work to be done. Otherwise, it becomes challenging to offer leadership if they have little understanding of the work processes involved. According to several interviews, it is clear that some people in the leadership of companies have little understanding of what the people who report to them do, as shown in the excerpts below. That scenario is possible in organisations where hiring and promotion are not based on merit (Dahlstrm, Lapuente and Teorell, 2012). A Digital Solution Specialist submitted that 'for me, I adjust my job roles, so it is obvious what I need to do so I advise both my supervisor and HR and the changes in the industry. While there are a few roles where organisations do not consider major may present such realities, the leadership's credibility can be questioned if such an occurrence becomes the norm. The leadership characteristics that were reported to be desired were the ability to listen and be responsive, provide strategic direction, and recognise the unique nature of every employee.
They must have a good knowledge of the people they work with including employees and main clients. People get offended if they have to keep introducing themselves to you every time you meet. It shows that you do not value them as individuals (Area Manager 2).
A good leader often makes an assessment and focuses on what matters for the organisation. For us the satisfaction of our clients is top priority. Every person needs to know that if our customers are not satisfied they will seek alternative providers and that is a business opportunity lost service support advisor (Service Support Advisor).
The organisation appears not to provide opportunities for transparent feedback between leaders at higher levels and employees, as seen in the excerpt from one of the engineers interviewed. Bad bosses will always blame people for all losses but not take any responsibility themselves. They however are quick to associate with any achievements from the team and may do so without acknowledging the input of followers The default leadership style borders on being autocratic where superiors in the exercise of their authority consider less on how the juniors operate. But it appears that the leadership style emerged against the formal stipulation of the company. The HR Manager stated that Good leaders are good listeners. It is always advisable to look at things at other peoples perspectives. People have their unique way of leading but I would be offended if someone tries to bully others because of their position. Other aspects related to soft skills such as negotiation, and conflict resolution, seems not to be expressed. According to Wigfield (2014), the project performance of a team may suffer when there is less opportunity for the leader to inspire the followers. Autocratic leadership is associated with less interpersonal engagement, and it is assumed that every person needs to just deliver on their roles. (Francine et al., 2020).
4.3.Leader follower relationship
The relationship between leaders and followers creates expectations on the nature of future engagements. Leaders who manage their employees closely may lead to different outcomes depending on the employees' interpretation. Self-driven employees may perceive such supervisors as interfering with their work and poor satisfaction (ref). But for employees who may want to avoid work, close supervision becomes the best strategy to make them deliver on their roles. Leadership skills influence employee behaviour when there is clarity of goals, frequent work progress review, and ensuring tasks are within broader organisation strategy (Wellins, Bernthal and Phelps, 2014). The social skills and knowledge skills of project teams are fundamental to interact mainly with individuals, and these soft skills help an employee make the right decisions at a workplace.
There were mixed findings of whether leaders consider their followers' welfare or are more focused on attaining company goals. Although most in management assert to care about the welfare of employees, most employees working in the field feel neglected. The Chief Engineer said the focus should be on both. I mean, I care about the welfare of the great teams of people who help us deliver to our customers. But that should not in any way hinder employees from executing their work'. Some respondents had a balanced perspective on the matter, as seen in these two quotes;
My supervisor always trusts the work I do and I always make sure the work I do is clear to her. IT gives me the freedom to experiment with ideas because I know my supervisor would support me. And at time if I feel I need to take a break from work we always agree on an arrangement as long as work is not affected (Digital Solution Specialist).
My supervisor empathises with the situation but you could see there is little they can do. More of work oriented. He is the kind of person who would say let's just get this done with. That way you are encouraged that everyone is just doing their job despite the system being rigged Engineer).
An analysis of the situation shows that leaders' concern goes to the extent that the kind of intervention is linked with the strategic direction that company wishes to achieve. For instance, meeting the professional registration fees for engineers and other professionals enhances the welfare of employees and at the same time advances the status of the company. Aligning individual goals with company goals is one of the best practices in managing projects. The approach was confirmed by the HR manager who said, 'Yes because we believe that if we treat our employees well, they will engage with each other and clients better. The view was also supported by the Chief Engineer, who is among the company leaders.
Certainly yes. As one of the leading corporates in this country we also follow closely professional developments for our staff. There is even a proposal in discussing with other executives to have annual professional fees for professionals to be paid for by the organisation (Chief Engineer).
The company offers staff work-life balance, a competitive pay benchmarked on the market, training and career progression. However, some staff (especially engineers) feel like dead-end careers in difficult working conditions. However, the company attempts to ensure that all workers are well resourced with professional and personal protective equipment while at work. Since 2020, the company has provided personal protective equipment to help staff operate at reduced risk of COVID infection. Perhaps the proposal by HR to encourage staff to work with each other to understand different roles may help improve work relations. Exposure to work conditions for employees may lead to clear strategies that leaders take to cause change.
We encourage teams that work in different roles to interact. Currently, we are encouraging people who have office roles to go out to the field and experience for themselves after those in the field complained that they do not receive sufficient support from the office (HR Manager).
4.4.Effect of leadership on performance
Leadership skills are essential in determining the overall success of a company where success is dependent on the level of satisfaction of clients. The continuity of services in the telecommunication sector is essential in retaining customers (Collins, 2012). Service outage occurs from time to time due to natural calamities or other accidents. Such a disruption can be a source of dissatisfaction from customers. While engineers always have the skills to fix the problems, the company's interpersonal skills also help ensure that such scenarios do not worsen customer experiences (Lawless and Trif, 2016). The senior and mid management of the organisation needs to provide the support required for frontline workers to perform optimally. So far, there is a perception, especially among employees in the field, that the workload in the company is disproportionate.
I think HR should carry out an audit of how each job contributes to the overall goal of the organisation. I think many people in the organisation do very little and the few of us in the field do majority of the work. (Engineer 1)
Fieldwork can be stressful at times. You're outdoors all day, but that's expected with this type of job. But at times, it is unfair that employees can't even access the broadband they offer clients because it is not accessible for staff, as alleged. Senior management is simply out of touch with the realities. For engineers especially, there are no growth prospects, and even for the current positions, simple things that engineers suggest to improve customer experience never get implemented (Engineer 1).
The trust that leaders bequeath their team may harness in employee behaviour by improving the need to be self-driven. The level of job satisfaction increases and the ability to work hard to deliver on their work. Employees' level of satisfaction is positively correlated with customer satisfaction (Krekel, Ward and De Neve, 2019). The social skills and knowledge skills of project teams are fundamental to interact mainly with individuals. These soft skills help an employee to make the right decisions at the workplace, according to Wellins, Bernthal and Phelps (2014). This view is supported by the data analyst from the company as well as most members in management. 'I normally work without the need for supervision, and I like it that way. When you can work and report progress ahead of expectations, it makes the manager's work much easier.' (Data Analyst)
The management of projects requires constant monitoring and feedback mechanisms between different stakeholders, including management, employees, client representatives, among others. Because of the interconnected nature of the project environment, problems tend to escalate along the value chain if they are not resolved immediately (Ives, 2005). For instance, according to the fleet manager, without adequate procedures to improve mobility, the engineers may fail to reach on-site in time, which triggers distress calls from the client to the customer service office who may end up not responding as expected due to resource contains. The overall performance of the organisation suffers at every stage where work is not resolved as expected. The perception of the organisation culture as determined by what top management either expressly propagate or tolerate has consequences on employees' level of engagement.
'Areas covered are too big sometimes. The management should take the feedback given to them seriously. If people tell you something and repeat it with no change they are bound to get tired and give up. But when there is a responsive culture from leaders, it encourages everyone to work hard and focus on meeting clients' needs (Fleet Operations Manager).
In the next section, the researcher presents detailed recommendations on what the company's leadership needs to focus on to improve leadership and performance.
4.5.Recommendations from the field
The researcher observes that leadership skills are essential in prioritising projects that can drive change in the organisation. For change to occur, leaders often deploy resources, including human resources. The core human resource that drives the project often needs to be natured and retained for a long time to prevent talent attrition (Bhatnagar, 2007). The company should provide front line engineers with more power to get things done. Suggestions can also be achieved by simplify internal processes and taking complains and compliments.
The organisation should have more engineer grades so engineers can progress rather than trying to find another job, and the organisation ends up losing talent (Engineer 2).
'The company should designate a duty manager on call up to 6 pm Monday-Saturday. There are challenges when people have to be moved off the patch. A short message system would help by providing the names project manager and the area manager. Otherwise, you get sent far off the patch and struggle to find information (Service Support Manager).
Chapter Five
5. Conclusion
The fast pace at which changes in the technology environment are happening demands a human resource that is intrinsically motivated and able to meet customer expectations (Krekel, Ward and De Neve, 2019). For employees working in the field to maintain connectivity, work demands can be overwhelming, especially when services are interrupted due to accidents. This research argues that the pathway to retaining highly skilled and self-motivated employees is through soft skills. Employees who work hard under challenging conditions feel demotivated when they perceive that their organisation has people who do less work, yet they are compensated better. From the results of the interviews, people who work in management and the office tend to exude more satisfaction with the organisation's leadership and the work environment. People who work in the field, especially engineers, are less satisfied with their work arrangements. The finding shows that the practical application of soft skills requires recognising and meeting technical skills as a foundation.
The effectiveness of soft skills goes hand in hand with a work environment that is liberal and considerate of the rights of all employees. The employees must feel like there are adequate avenues to express their thoughts and respond to the same from leaders. Open communication is one of the leading drivers of employee satisfaction (Bedarkar and Pandita, 2014). To improve the leadership aspects in the organisation will require nurturing horizontal and vertical communication so that all employees are satisfied in the kind of roles and workload they take up in the organisation.
5.1.Limitations and recommendations
The study results are only generalisable to the company where the data collection process was conducted, given that the company has many subsidiaries and the focus of the study is on its London branch in the UK. The study and further focus the study on one of the company divisions.
References
Albuoul, B. (2020).Construction Project Management: Understanding the role of project management soft skills in delivering successful projects. Saarbrucken Scholars' Press.
Alshammari, F., Yahya, K., & Binti, H. Z. (2020). Project Managers Skills for improving the performance of complex projects in Kuwait Construction Industry: A Review.Top Conference Series: Materials Science and Engineering, 713, 1204
Amenta, E., & Hicks, A. (2012). Research methods. The Oxford Handbook of the Welfare State.
Arajo, C., & Pedron, C. D. (2016). The Importance of Soft Skills and its Project Managers' Personality Type. International Journal of Professional Business Review,1,1, 40.
Chandra, V., & Harindran, A. (2017). Research Methodology. [S.l.], Pearson Education India.
Crowther, D., & Lancaster, G. (2016). Research Methods. London: Routledge.
DellAquila, E., Marocco, D., Ponticorvo, M., di, F. A., Schembri, M., & Miglino, O. (2017). Soft Skills.
Francine, B. E., Sena, B., Lydia, F. M., & 2020 IEEE Frontiers in Education Conference (FIE). (2020). Assessing the Development of Soft Skills for Project Management using PBL: A Case Study. 1-8.
Gibson-Odgers, P. (2018).Soft skills in demand for 2020 career readiness. Littleton, CO, Pattie Gibson,
Heerkens, G. R. (2015).Project management. London, Mcgraw-Hill Education.
Herold, S., & Pennink, B. (2018). Project Management.International Humanitarian Action: Noha Textbook,435-458.
Jena, D. A., & Satpathy, S. S. (2017). Importance of Soft Skills in Project Management.International Journal of Scientific Research and Management,5,7.)
Kumar, R. (2019). Research methodology: a step-by-step guide for beginners. London: SAGE.
Lock, D. (2020).Project management. London, Routledge.
Pieczka, Magda, & Escobar, Oliver. (2012).Dialogue and science: Innovation in policy-making and the discourse of public engagement in the UK. (Pieczka, Magda and Escobar, Oliver (2012) Dialogue and science: Innovation in policy-making and the discourse of public engagement in the UK. Science and Public Policy, 40 (1). pp. 113-126. ISSN 0302-3427.) Oxford Journals.
Project Management Institute. (2021).Guide to the project management body of knowledge. S.l.: Project Management Institute.
Quinlan, C., Babin, B. J., Carr, J. C., Griffin, M., & Zikmund, W. G. (2019). Business research methods.
Saunders, M. N. K., Lewis, P., & Thornhill, A. (2019). Research methods for business students. Harlow: Pearson Education Limited.
Tahir, M. (2020). The effect of project manager's soft skills on the success of the project in the construction industry. International Journal of Applied Research in Social Sciences,1,5.)
Van, W. G., & Fox, W. (2015).A guide to project management. Lansdowne, Cape Town, South Africa: Juta and Company (Pty) Ltd.
Bedarkar, M. and Pandita, D. (2014) A Study on the Drivers of Employee Engagement Impacting Employee Performance, Procedia – Social and Behavioral Sciences, 133, pp. 106115. DOI: 10.1016/j.sbspro.2014.04.174.
Bhatnagar, J. (2007) 'Talent Management Strategy of Employee Engagement in Indian ITES Employees: Key to Retention Talent management strategy of employee engagement in Indian ITES employees: the key to retention, Human Resource Management Area, (February). DOI: 10.1108/01425450710826122.
Birmingham, C. and Michaelsen, L. K. (no date) 'Conflict Resolution in Decision Making Teams: A Longitudinal Study, pp. 114.
Bolden, R. (2011) 'Distributed leadership in organisations: A review of theory and research, International Journal of Management Reviews, 13(3), pp. 251269. DOI: 10.1111/j.1468-2370.2011.00306.x.
Brown, M. E. L. and Dueas, A. N. (2020) A Medical Science Educators Guide to Selecting a Research Paradigm: Building a Basis for Better Research, Medical Science Educator, 30(1), pp. 545553. DOI: 10.1007/s40670-019-00898-9.
Collins, R. (2012) The reith mission: Global telecommunications and the decline of the British empire, Historical Journal of Film, Radio and Television, 32(2), pp. 167185. DOI: 10.1080/01439685.2012.669883.
Cristbal, J. R. et al. (2018) Complexity and project management: A general overview, Complexity, 2018, pp. 111. DOI: 10.1155/2018/4891286.
Dahlstrm, C., Lapuente, V. and Teorell, J. (2012) The Merit of Meritocratization: Politics, Bureaucracy, and the Institutional Deterrents of Corruption, Political Research Quarterly, 65(3), pp. 656668. DOI: 10.1177/1065912911408109.
Darioshi, R. (2021) 'The impact of technology on the human decision-making process, Human Behaviour and Emerging Technologies, 3(January), pp. 391400. DOI: 10.1002/hbe2.257.
Ejimabo, N. O. (2015) 'The Influence of Decision Making in Organizational Leadership and Management Activities Journal of Entrepreneurship & Organization Management, Journal of Entrepreneurship & Organization Management, 4(2). DOI: 10.4172/2169-026X.10001.
Griffin, R. W. and Moorhead, G. (2014) Organisational behaviour: managing people and organisations. South-Western/Cengage Learning.
Haque, A., Rahman, M. S. and Rahman, M. (2010) Factors Determinants the Choice of Mobile Service Providers: Structural Equation Modeling Approach on Bangladeshi Consumers Factors Determinants the Choice of Mobile Service Providers: Structural Equation Modeling Approach on, Business and Economics Research Journal, 1(July), pp. 1734.
He, R. (2008) E-leadership strategy in virtual organisations and virtual teams, Electrical engineering.
Holden, M. T. and Lynch, P. (2003) Choosing the Appropriate Methodology: Understanding Research Philosophy Choosing the Appropriate Methodology: Understanding Research Philosophy Abstract.
Ingason, H. T. and Jonasson, H. I. (2009) 'Contemporary Knowledge and Skill Requirements in Project Management, Project Management Journal, 40(2), pp. 5969. DOI: 10.1002/pmj.
Ives, M. (2005) 'Identifying the contextual Elements of Project Management within Organisations and their Impact on Project Success, Project Management Journal, 36(March), pp. 3750.
Jacobs, B. (2004) Using soft systems methodology for performance improvement and organisational change in the English National Health Service, Journal of Contingencies and Crisis Management, 12(4), pp. 138149. DOI: 10.1111/j.0966-0879.2004.00444.x.
Jiang, W., Zhao, X. and Ni, J. (2017) 'The impact of transformational leadership on employee sustainable performance: The mediating role of organisational citizenship behavior', Sustainability (Switzerland), 9(9). DOI: 10.3390/su9091567.
KPMG (2017) Global IT-BPO Outsourcing Deals Analysis, KMPG Quarterly Analysis, (April), pp. 124.
Krekel, C., Ward, G. and De Neve, J.-E. (2019) Employee Wellbeing, Productivity, and Firm Performance, SSRN Electronic Journal, (March). DOI: 10.2139/ssrn.3356581.
Lawless, J. and Trif, A. (2016) Managing interpersonal conflicts at work by line managers, The Irish Journal of Management, 35(1), pp. 7487. DOI: 10.1515/ijm-2016-0005.
Leonard, M. (2004) 'The human factor: the critical importance of effective teamwork and communication in providing safe care, Quality and Safety in Health Care, 13(suppl_1), pp. i85i90. DOI: 10.1136/qshc.2004.010033.
Moon, T. M. (2014) 'Mentoring the next generation for innovation in today's organisation', Journal of Strategic Leadership, 5(1), pp. 2335.
Morris, P. W. G. (2011) 'A Brief History of Project Management, The Oxford Handbook of Project Management, (1916), pp. 110. DOI: 10.1093/oxfordhb/9780199563142.003.0002.
Novo, B., Landis, E. A. and Haley, M. L. (2014) Leadership and Its Role in the Success of Project Management, Journal of Leadership, Accountability and Ethics, 14(1), pp. 7378.
Pawar, R. P. and Mahajan, K. N. (2017) Benefits and Issues in Managing Project by PRINCE2 Methodology, International Journal of Advanced Research in Computer Science and Software Engineering, 7(3), pp. 190195. DOI: 10.23956/ijarcsse/v7i3/0134.
PMI (2017) A guide to the Project Management Body of Knowledge (PMBOK). Sixth, Project Management Institute. Sixth. Project Management Institute.
Riley, W. et al. (2011) Didactic and simulation nontechnical skills team training to improve perinatal patient outcomes in a community hospital., Joint Commission journal on quality and patient safety / Joint Commission Resources, 37(8), pp. 357364. DOI: 10.1016/S1553-7250(11)37046-8.
Saunders, M. and Tosey, P. (2016) The Layers of Research Design, Research.
Stewart, M. (2010) Theories X and Y , Revisited, Oxford Leadership Journal, 1(3), pp. 15.
Turner, C. and Gardiner, P. D. (2007) De-internationalisation and global strategy: The case of British Telecommunications (BT), Journal of Business and Industrial Marketing, 22(7), pp. 489497. DOI: 10.1108/08858620710828863.
Vergnes, J. et al. (2016) Ethics in systematic reviews, Journal of medical ethics, 36(12), pp. 771774. DOI: 10.1136/jme.2010.039941.
Wellins, R. S., Bernthal, P. and Phelps, M. (2014) Employee engagement: the key to realising competitive advantage, Development Dimensions International. Available at: https://www.ddiworld.com/DDIWorld/media/monographs/employeeengagement_mg_ddi.pdf?ext=.pdf.
Wigfield, A. (2014) Expectancy-Value Theory of Achievement Motivation: A Developmental Perspective, Educational Psychology Review, (June). DOI: 10.1007/BF02209024.
Yoo, Y. and Alavi, M. (2004) Emergent leadership in virtual teams: what do emergent leaders do?, Information and Organization, 14(1), pp. 2758. DOI: 10.1016/j.infoandorg.2003.11.001.
Are you in need of assignment help?
Are you a high school, college, or university student pursuing a diploma, bachelors, master's, or Ph.D. degree? Sometimes, assignments and life can overwhelm you.
Are you busy and do not have time to handle your assignment? Are you scared that your paper will not make the grade? Do you have responsibilities that may hinder you from turning in your assignment on time? Are you tired and can barely handle your assignment? Are your grades inconsistent?
That is where we step in. Whichever your reason may is, it is valid! With our student assignment help service, you can submit all your assignment on time and score superb grades. You can get professional academic help from our service at affordable rates. We have a team of professional academic writers who can handle all your assignments.
Our academic writers are graduates with bachelor's, masters, Ph.D., and doctorate degrees in various subjects. The minimum requirement to be an academic writer with our assignment help service is to have a college bachelors degree. When assigning your order, we match the paper subject with the writers area of specialization.
What subjects does your online assignment help service help with?
We offer student assignment help on various subjects. These include:
Nursing
Psychology
Sociology
Business
Statistics
Finance
Literature
Law
Finance
Computer science
Why should you use our assignment help service?
You get unique plagiarism-free papers
We ensure timely delivery of all assignments
Papers are of unmatchable quality
We can handle assignments of any deadline
We have a pool of skilled, experienced native English writers
The minimum requirement to be a writer with our company is to have a bachelors degree
Writers go through rigorous tests and mentorship
You get a subject-relevant academic writer
We ensure strict adherence to paper instructions
We can handle tackle bulk assignments
We charge fair and reasonable prices
We offer awesome discounts to our clients
Our customer support is available 24/7
You get superb grades consistently
We guarantee 100% privacy and confidentiality
We are 100% legit
Customer satisfaction is our core priority
You can communicate directly with the writer
Our quality assurance department ensures your papers quality is top-notch
We have secure payment methods
How does our student assignment help service work?
1. Place an order
You fill all the paper instructions in the order form. Make sure you include all helpful materials so that our academic writers can deliver a perfect paper. It will also help to avoid unnecessary revisions. At this point, you can attach files that are provided for the assignment. We usually insist a lot on the client uploading the grading rubric if it is available. The writers adhere to the highest level of the rubric to ensure that you get a perfect grade.
2. Pay for the order
Proceed to securely pay for the paper so that we can assign the paper to one of our expert academic writers. The paper subject is matched with the writers area of specialization.
3. Track the progress
You communicate with the writer and know about the progress of the paper. The client can ask the writer for drafts of the paper. The client can upload extra material and include additional instructions from the lecturer.
4. Download the paper
The paper is uploaded to your personal account and sent to your email. You also get a plagiarism report attached to your paper.
---
Are you busy and do not have time to handle your assignment? Are you scared that your paper will not make the grade? Do you have responsibilities that may hinder you from turning in your assignment on time? Are you tired and can barely handle your assignment? Are your grades inconsistent?
Whichever your reason is, it is valid! You can get professional academic help from our service at affordable rates. We have a team of professional academic writers who can handle all your assignments.
Plagiarism free papers
Timely delivery
Any deadline
Skilled, Experienced Native English Writers
Subject-relevant academic writer
Adherence to paper instructions
Ability to tackle bulk assignments
Reasonable prices
24/7 Customer Support
Get superb grades consistently
Online Academic Help With Different Subjects
Literature
Students barely have time to read. We got you! Have your literature essay or book review written without having the hassle of reading the book. You can get your literature paper custom-written for you by our literature specialists.
Finance
Do you struggle with finance? No need to torture yourself if finance is not your cup of tea. You can order your finance paper from our academic writing service and get 100% original work from competent finance experts.
Computer science
Computer science is a tough subject. Fortunately, our computer science experts are up to the match. No need to stress and have sleepless nights. Our academic writers will tackle all your computer science assignments and deliver them on time. Let us handle all your python, java, ruby, JavaScript, php , C+ assignments!
Psychology
While psychology may be an interesting subject, you may lack sufficient time to handle your assignments. Don't despair; by using our academic writing service, you can be assured of perfect grades. Moreover, your grades will be consistent.
Engineering
Engineering is quite a demanding subject. Students face a lot of pressure and barely have enough time to do what they love to do. Our academic writing service got you covered! Our engineering specialists follow the paper instructions and ensure timely delivery of the paper.
Nursing
In the nursing course, you may have difficulties with literature reviews, annotated bibliographies, critical essays, and other assignments. Our nursing assignment writers will offer you professional nursing paper help at low prices.
Sociology
Truth be told, sociology papers can be quite exhausting. Our academic writing service relieves you of fatigue, pressure, and stress. You can relax and have peace of mind as our academic writers handle your sociology assignment.
Business
We take pride in having some of the best business writers in the industry. Our business writers have a lot of experience in the field. They are reliable, and you can be assured of a high-grade paper. They are able to handle business papers of any subject, length, deadline, and difficulty!
Statistics
We boast of having some of the most experienced statistics experts in the industry. Our statistics experts have diverse skills, expertise, and knowledge to handle any kind of assignment. They have access to all kinds of software to get your assignment done.
Law
Writing a law essay may prove to be an insurmountable obstacle, especially when you need to know the peculiarities of the legislative framework. Take advantage of our top-notch law specialists and get superb grades and 100% satisfaction.
What discipline/subjects do you deal in?
We have highlighted some of the most popular subjects we handle above. Those are just a tip of the iceberg. We deal in all academic disciplines since our writers are as diverse. They have been drawn from across all disciplines, and orders are assigned to those writers believed to be the best in the field. In a nutshell, there is no task we cannot handle; all you need to do is place your order with us. As long as your instructions are clear, just trust we shall deliver irrespective of the discipline.
Are your writers competent enough to handle my paper?
Our essay writers are graduates with bachelor's, masters, Ph.D., and doctorate degrees in various subjects. The minimum requirement to be an essay writer with our essay writing service is to have a college degree. All our academic writers have a minimum of two years of academic writing. We have a stringent recruitment process to ensure that we get only the most competent essay writers in the industry. We also ensure that the writers are handsomely compensated for their value. The majority of our writers are native English speakers. As such, the fluency of language and grammar is impeccable.
What if I don't like the paper?
There is a very low likelihood that you won't like the paper.
Reasons being:
When assigning your order, we match the paper's discipline with the writer's field/specialization. Since all our writers are graduates, we match the paper's subject with the field the writer studied. For instance, if it's a nursing paper, only a nursing graduate and writer will handle it. Furthermore, all our writers have academic writing experience and top-notch research skills.
We have a quality assurance that reviews the paper before it gets to you. As such, we ensure that you get a paper that meets the required standard and will most definitely make the grade.
In the event that you don't like your paper:
The writer will revise the paper up to your pleasing. You have unlimited revisions. You simply need to highlight what specifically you don't like about the paper, and the writer will make the amendments. The paper will be revised until you are satisfied. Revisions are free of charge
We will have a different writer write the paper from scratch.
Last resort, if the above does not work, we will refund your money.
Will the professor find out I didn't write the paper myself?
Not at all. All papers are written from scratch. There is no way your tutor or instructor will realize that you did not write the paper yourself. In fact, we recommend using our assignment help services for consistent results.
What if the paper is plagiarized?
We check all papers for plagiarism before we submit them. We use powerful plagiarism checking software such as SafeAssign, LopesWrite, and Turnitin. We also upload the plagiarism report so that you can review it. We understand that plagiarism is academic suicide. We would not take the risk of submitting plagiarized work and jeopardize your academic journey. Furthermore, we do not sell or use prewritten papers, and each paper is written from scratch.
When will I get my paper?
You determine when you get the paper by setting the deadline when placing the order. All papers are delivered within the deadline. We are well aware that we operate in a time-sensitive industry. As such, we have laid out strategies to ensure that the client receives the paper on time and they never miss the deadline. We understand that papers that are submitted late have some points deducted. We do not want you to miss any points due to late submission. We work on beating deadlines by huge margins in order to ensure that you have ample time to review the paper before you submit it.
Will anyone find out that I used your services?
We have a privacy and confidentiality policy that guides our work. We NEVER share any customer information with third parties. Noone will ever know that you used our assignment help services. It's only between you and us. We are bound by our policies to protect the customer's identity and information. All your information, such as your names, phone number, email, order information, and so on, are protected. We have robust security systems that ensure that your data is protected. Hacking our systems is close to impossible, and it has never happened.
How our Assignment  Help Service Works
You fill all the paper instructions in the order form. Make sure you include all the helpful materials so that our academic writers can deliver the perfect paper. It will also help to eliminate unnecessary revisions.
2.      Pay for the order
Proceed to pay for the paper so that it can be assigned to one of our expert academic writers. The paper subject is matched with the writer's area of specialization.
3.      Track the progress
You communicate with the writer and know about the progress of the paper. The client can ask the writer for drafts of the paper. The client can upload extra material and include additional instructions from the lecturer. Receive a paper.
4.      Download the paper
The paper is sent to your email and uploaded to your personal account. You also get a plagiarism report attached to your paper.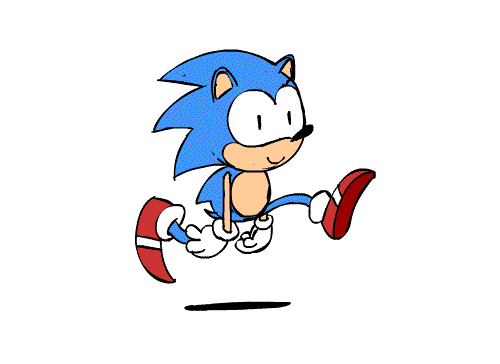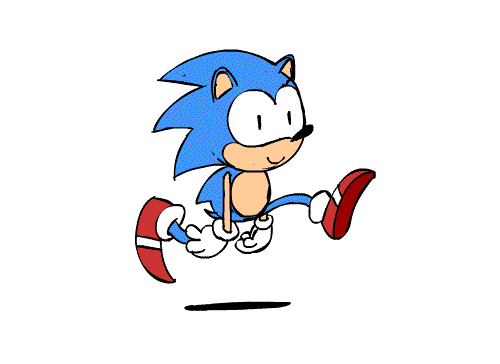 PLACE THIS ORDER OR A SIMILAR ORDER WITH US TODAY AND GET A PERFECT SCORE!!!
---