International Supply Chain Management
The work of Ghemawat (2001) argues that the 'distance' between two countries is manifested along four basic dimensions: (1) cultural; (2) administrative; (3) geographic; and (4) economic. (CAGE) it is also suggested by Ghemawat (2001) that the most overlooked of these dimensions are cultural and administrative distance. This work intends to assess the utility of these dimensions of distance as a strategic tool for companies seeking to develop international markets and supply chains.
The work of Dovev Lavie and Stewart Miller entitled: "The Performance Implications of Alliance Portfolio Internationalization: Learning Within and Across Organizational Boundaries" states that it has long been debated among scholars as to whether interorganizational relationships may affect economic outcomes." (Lavie and Miller, nd) Introduced in this work is the "concept of alliance portfolio internationalization (API) to describe the degree of foreignness of partners in a firm's alliance portfolio as defined by the cross-national differences between the firm's home country and its partners' countries of origin." (Lavie and Miller, nd) Differences such as variances among cultures, distances geographic in nature as well as institutional differences and "dissimilarities in levels of economic development" (Ghemawat, 2001) exist among the home country of a company and the partner's countries. These aspects of similarity or difference impact the firm's performance financially. (Lavie and Miller, nd; paraphrased) the work of Boerner entitled: "Flat or Not: World Economies, Here Comes Business!" "…discusses two views of global economy and business: the flat world as identified mainly by Thomas Friedman and others, and the round world as argued mainly by Pankaj Ghemawat." (Boerner, 2008)
The work of Ghemawat makes examination of "…distance as the root of most costs and risks of conducting business in new markets." (Boerner, 2008) Distance is stated by Boerner to be, in the view of Ghemawat as "more than geography, it also includes dimensions of culture, administrative and political power, and economics." (Boerner, 2008) Decision-making requires that these dimensions be addressed within business. These four dimensions are that which form the CAGE model. Included in cultural distance is "…diversity of religious brief, social norms and language." (Boerner, 2008) the geographic distance that exists between the company and the customer "relates directly to the degree of difficulty in conducting business in a country." (Boerner, 2008)
The 'economic distance' is utilized in the description of the 'extremes [of difference] that exist between "rich and poor" and is stated to be affective to "both level of trade and trade partners between countries." (Ghemawat, 2001; as cited in Boerner, 2008) Boerner states that this concept was expanded in the work of Ghemawat (2005) "to include regions, since regional blocs are able to stall globalization." (Boerner, 2008) in terms of the regions, the CAGE factors are stated by Boerner (2008) to be "close, therefore potentially powerful…" The example stated is that of the European Union in short, regions resist global homogenization and standardization." (Boerner, 2008)
Regionalization can be applicable to only a section of a country and the example stated for this is that Wal-Mart "….operates three times as much selling space in the poorest one-third of the U.S., then in the riches areas, thus concentrating consumer savings among the poor." (Ghemawat, 2006; as cited in Boerner, 2008) Stated to be 'key measures of international activity' are ranges of falling between five and fifteen percent. Ghemawat holds that there is still "much room for focusing on differences as an international strategy." (Ghemawat, 2006; as cited in Boerner, 2008) in fact, the work of Ghemawat (2007) states findings that the world is not as integrated assumed. According to Ghemawat Friedman's assertions "are both qualitative and exaggerated…" (Boener, 2008) This argument of Ghemawat is backed by the 10% Presumption (2007) This presumption as shown in the following chart.
The 10% Presumption
Source: Boerner (2008)
The work of Ghemawat (2001) entitled: "Distance Still Matters: The Hard Reality of Global Expansion" relates that Economists are known to rely on "the so-called gravity theory of trade flows" which holds the position that a positive relationship exists between "economic size and trade and a negative relationship between distance and trade." Among models that have these theoretical bases effectively, provide explanation for "up to two-thirds of the observed variations in trade flows between pairs of countries." (Ghemawat, 2001) Predictions have been made by Frankel and Rose on the amount of impact that variables of distance will have upon trade. The following chart lists the distance attributes and percentage change in international trade in this model.
Distance Attribute and Change in International Trade (%)
Distance Attribute Change in International Trade
Income Level: GDP per capital (% increase) +0.7
Economic Size: GDP (1% increase) +0.8
Physical distance (1% increase) -1.1
Physical size (1% increase)* -0.2
Access to Ocean +50
Common border +80
Common language +200
Common Regional Trading Bloc +330
Colony-Colonizer relationship +900
Common Colonizer +190
Common Polity +300
Common Currency +340 estimated effects exclude the last four variables in the table
Source: Ghemawat (2001)
The four dimensions of distance are described by Ghemawat (2001) to include those as follows:
1) Cultural;
2) Administrative;
3) Geographic; and 4) Economic. (Ghemawat, 2001)
These types of distance are stated by Ghemawat (2001) to have an influence upon a business in various ways.
ATTRIBUTES of CULTURAL DISTANCE
The attributes that work to create distances of culture are stated to include:
1) Different languages;
2) Different ethnicities including lack of connective ethnic or social networks;
3) Different religions; and 4) Different social norms. (Ghemawat, 2001)
Cultural differences affect the industries and their products when;
1) Products have high linguistic content such as television advertising;
2) Products affect cultural or national identity of consumers as demonstrated by certain foods;
3) Product features vary in relation to:
a) Size;
b) Standards; and Packaging; and 4) Products carry country-specific quality associations. (Ghemawat, 2001)
Ghemawat states that the attributes of a country's culture "determine how people interact with on another and with companies and institutions." (2001) Ghemawat holds that trade between countries who have a common language "will be three times greater than between countries without a common language." (2001) This sounds reasonable as trade is much enhanced by the ability to communicate information about the product and in discussing pricing of the product. One can certainly imagine the difficulty of trade negotiations in which neither party understands the other and product and pricing information is obscure or even unknown due to barriers of language. Ghemawat (2001) states that while some attributes of cultural are easily "perceived and understood…Others are more subtle." For example, there are social norms, described as "deeply rooted system[s] of unspoken principles that guide individuals in their everyday choices and interactions" which are "often nearly invisible" and this is true even for those "who abide by them." (Ghemawat, 2001)
Particularly sensitive to religious attributes is the food industry and Ghemawat notes the beef and its implication for Hindu culture and rice and its attributes in the Japanese culture. Industry is sensitive to cultural distance more so in terms of meat and meat preparations and cereal preparations as well as miscellaneous edible products and preparations and office machines and automatic data-processing equipment. Cultural distance linguistic ties are less sensitive to: (1) photographic apparatuses, optical goods, and watches; (2) road vehicles; (2) cork and wood; (3) metalworking machinery; and (4) electricity current. (Ghemawat, 2001)
ATTRIBUTES of ADMINISTRATIVE DISTANCE
Ghemawat (2001) states that 'Administrative' distance attributes include those of:
1) the absence of colonial ties;
2) the absence of shared monetary or political association;
3) Political hostility;
4) Government policies; and 5) Institutional weakness. (Ghemawat, 2001)
Administrative distance which affects the industries or their products include high government involvement industries that are:
1) Producers of staple goods such as electricity;
2) Producers of other 'entitlements' such as drugs;
3) Large employers such as farming;
4) Large suppliers to government such as mass transportation;
5) National champions;
6) Vital to national security such as telecommunications;
7) Exploiters of natural resources such as oil and mining; and 8) Subject to high sunk costs such as infrastructure. (Ghemawat, 2001)
ATTRIBUTES of GEOGRAPHICAL DISTANCE
Attributes of geographical distance include those of:
1) Physical remoteness;
2) Lack of a common border;
3) Size of country;
4) Weak transportation or communication links; and 5) Differences in climate. (Ghemawat, 2001)
The affects to industries and their products by geographic distance include:
1) Products are fragile or perishable;
2) Communications and connectivity are important; and 3) Local supervision and operational requirements are high. (Ghemawat, 2001)
ATTRIBUTES of ECONOMIC DISTANCE
Attributes of economic distance include:
1) Differences in consumer incomes;
2) Differences in costs and quality of:
a) Natural resources;
b) Financial resources;
Human resources;
d) Infrastructure;
e) Intermediate inputs; and f) Information or knowledge. (Ghemawat, 2001)
The impacts of economic distance upon industries and their products include that the:
1) Nature of demand varies with income level;
2) Economies of standardization or scale are important;
3) Labor and other factor cost differences are salient;
4) Distribution or business systems are different; and 5) Companies need to be responsive and agile. (Ghemawat, 2001)
Ghemawat states that administrative distance in relation to 'preferential trading agreements' involves gold, electricity, coffee, tea, cocoa spices, textiles fibers as well as sugar, sugar preparations and honey. Also included are gas and travel goods such as handbags as well as footwear and sanitary, plumbing, heating and lighting fixtures and furniture parts. Geographic distance factors impact products such as electricity current transfer over long distances, gas transfer, paper, paperboard and live animals as well as sugar, sugar preparations and honey. Included as well are other numerous products. Economic distance is derived through wealth differences and distance in economics results in a decrease in trade. Linguistic distance is the most severe in the range of distance impacts with second in sensitivity being administrative distance followed by geographic and then finally economic distance being the less in the range of sensitivity to impact on product because of existing distance.
Distance is often created by the target country government and resulting is a raising of "barriers to foreign competition." (Ghemawat, 2001) the factors that arise from these barriers include "…tariffs, trade quotas, restrictions on foreign direct investment and preferences for domestic competitors in the form of subsidies and favoritism in regulation and procurement." (Ghemawat, 2001) Measurement criteria is stated as the following:
1) the company is a large employer;
2) the company is seen as a national champion;
3) the measures of protection are required and vital to national security;
4) the company produces staples;
5) the company is a producer of 'entitlement' services or goods;
6) the company exploits resources that are natural;
7) the company is in an industry that makes requirements of "large, geography-specific sun investments" (example: oil). (Ghemawat, 2001)
SUMMARY & CONCLUSION
There are four basic dimensions of distance related in the work of Ghemawat (2001) including cultural, administrative, geographic and economic dimensions. The severity of the distance in cultural linguistic terms is much more severe than are economic conditions with administrative and geographic distances falling in the midrange of the ranges of distance severities. The work of Boerner (2008) reiterates these dimensions that exist and which are more distance dimensions than merely geographical distances existing between companies. These distances affect decision-making in the company. These four dimensions are referred to as the 'CAGE' model and is one in which these various dimensions, factors of those dimensions, and the result due to distance factors are identified. The work of Frankel and Rose as stated in the work of Ghemawat (2001) sets out distance attributes and percentage change in international trade between countries due to the attributes that are listed. Attributes of cultural distance have been listed in this work and it has been noted that linguistic distance is the most severe of all the four dimensions. Linguistic and cultural differences have an effect on products and companies due to linguistic content that is high such as in television and radio advertising and this is only one example. Difficulties in trade arise due to distance in administrative method of countries and this affects electricity, drugs, farming as well as other industries. Geographical distance is less in severity than are the first two and often involves consideration of perishable products and makes communications and connectivity vitally important. Economic distance is the lesser in the range of severity and includes differences in both costs and quality of natural resources, financial resources, human resources, infrastructure, intermediate inputs and information or knowledge according to Ghemawat (2001) Impacts that arise from economic distance includes the variation of the nature of demand along with variation in levels of income as well as economies of standardization being considered important with labor costs being salient and distributions systems that are different requiring that companies are agile and responsive in order to be competitive internationally.
Bibliography
Boerner, Beatrice Barbara (2008) Flat or Not: World Economies, Here Comes Business! Oxford Business & Economics Conference Program. Online available at http://www.gcbe.us/2008_OBEC/data/Beatrice%20Barbara%20Boerner.doc
Ghemawat, Pankaj (2001) Distance Still Matters: The Hard Reality of Global Expansion. Sept 2001. The Tool Kit.
Lavie, Dovev; and Miller, Stewart (nd) the Performance Implications of Alliance Portfolio Internationalization Learning within and Across Organizational Boundaries.
International Supply Chain Management
Ghemawat, Pankaj (2001) Distance Still Matters: The Hard Reality of Global Expansion. Sept 2001. The Tool Kit.
Lavie, Dovev; and Miller, Stewart (nd) the Performance Implications of Alliance Portfolio Internationalization Learning within and Across Organizational Boundaries.
Boerner, Beatrice Barbara (2008) Flat or Not: World Economies, Here Comes Business! Oxford Business & Economics Conference Program. Online available at http://www.gcbe.us/2008_OBEC/data/Beatrice%20Barbara%20Boerner.doc
Ghemawat, Pankaj (2001) Distance Still Matters: The Hard Reality of Global Expansion. Sept 2001. The Tool Kit.
---
Are you busy and do not have time to handle your assignment? Are you scared that your paper will not make the grade? Do you have responsibilities that may hinder you from turning in your assignment on time? Are you tired and can barely handle your assignment? Are your grades inconsistent?
Whichever your reason is, it is valid! You can get professional academic help from our service at affordable rates. We have a team of professional academic writers who can handle all your assignments.
Plagiarism free papers
Timely delivery
Any deadline
Skilled, Experienced Native English Writers
Subject-relevant academic writer
Adherence to paper instructions
Ability to tackle bulk assignments
Reasonable prices
24/7 Customer Support
Get superb grades consistently
Online Academic Help With Different Subjects
Literature
Students barely have time to read. We got you! Have your literature essay or book review written without having the hassle of reading the book. You can get your literature paper custom-written for you by our literature specialists.
Finance
Do you struggle with finance? No need to torture yourself if finance is not your cup of tea. You can order your finance paper from our academic writing service and get 100% original work from competent finance experts.
Computer science
Computer science is a tough subject. Fortunately, our computer science experts are up to the match. No need to stress and have sleepless nights. Our academic writers will tackle all your computer science assignments and deliver them on time. Let us handle all your python, java, ruby, JavaScript, php , C+ assignments!
Psychology
While psychology may be an interesting subject, you may lack sufficient time to handle your assignments. Don't despair; by using our academic writing service, you can be assured of perfect grades. Moreover, your grades will be consistent.
Engineering
Engineering is quite a demanding subject. Students face a lot of pressure and barely have enough time to do what they love to do. Our academic writing service got you covered! Our engineering specialists follow the paper instructions and ensure timely delivery of the paper.
Nursing
In the nursing course, you may have difficulties with literature reviews, annotated bibliographies, critical essays, and other assignments. Our nursing assignment writers will offer you professional nursing paper help at low prices.
Sociology
Truth be told, sociology papers can be quite exhausting. Our academic writing service relieves you of fatigue, pressure, and stress. You can relax and have peace of mind as our academic writers handle your sociology assignment.
Business
We take pride in having some of the best business writers in the industry. Our business writers have a lot of experience in the field. They are reliable, and you can be assured of a high-grade paper. They are able to handle business papers of any subject, length, deadline, and difficulty!
Statistics
We boast of having some of the most experienced statistics experts in the industry. Our statistics experts have diverse skills, expertise, and knowledge to handle any kind of assignment. They have access to all kinds of software to get your assignment done.
Law
Writing a law essay may prove to be an insurmountable obstacle, especially when you need to know the peculiarities of the legislative framework. Take advantage of our top-notch law specialists and get superb grades and 100% satisfaction.
What discipline/subjects do you deal in?
We have highlighted some of the most popular subjects we handle above. Those are just a tip of the iceberg. We deal in all academic disciplines since our writers are as diverse. They have been drawn from across all disciplines, and orders are assigned to those writers believed to be the best in the field. In a nutshell, there is no task we cannot handle; all you need to do is place your order with us. As long as your instructions are clear, just trust we shall deliver irrespective of the discipline.
Are your writers competent enough to handle my paper?
Our essay writers are graduates with bachelor's, masters, Ph.D., and doctorate degrees in various subjects. The minimum requirement to be an essay writer with our essay writing service is to have a college degree. All our academic writers have a minimum of two years of academic writing. We have a stringent recruitment process to ensure that we get only the most competent essay writers in the industry. We also ensure that the writers are handsomely compensated for their value. The majority of our writers are native English speakers. As such, the fluency of language and grammar is impeccable.
What if I don't like the paper?
There is a very low likelihood that you won't like the paper.
Reasons being:
When assigning your order, we match the paper's discipline with the writer's field/specialization. Since all our writers are graduates, we match the paper's subject with the field the writer studied. For instance, if it's a nursing paper, only a nursing graduate and writer will handle it. Furthermore, all our writers have academic writing experience and top-notch research skills.
We have a quality assurance that reviews the paper before it gets to you. As such, we ensure that you get a paper that meets the required standard and will most definitely make the grade.
In the event that you don't like your paper:
The writer will revise the paper up to your pleasing. You have unlimited revisions. You simply need to highlight what specifically you don't like about the paper, and the writer will make the amendments. The paper will be revised until you are satisfied. Revisions are free of charge
We will have a different writer write the paper from scratch.
Last resort, if the above does not work, we will refund your money.
Will the professor find out I didn't write the paper myself?
Not at all. All papers are written from scratch. There is no way your tutor or instructor will realize that you did not write the paper yourself. In fact, we recommend using our assignment help services for consistent results.
What if the paper is plagiarized?
We check all papers for plagiarism before we submit them. We use powerful plagiarism checking software such as SafeAssign, LopesWrite, and Turnitin. We also upload the plagiarism report so that you can review it. We understand that plagiarism is academic suicide. We would not take the risk of submitting plagiarized work and jeopardize your academic journey. Furthermore, we do not sell or use prewritten papers, and each paper is written from scratch.
When will I get my paper?
You determine when you get the paper by setting the deadline when placing the order. All papers are delivered within the deadline. We are well aware that we operate in a time-sensitive industry. As such, we have laid out strategies to ensure that the client receives the paper on time and they never miss the deadline. We understand that papers that are submitted late have some points deducted. We do not want you to miss any points due to late submission. We work on beating deadlines by huge margins in order to ensure that you have ample time to review the paper before you submit it.
Will anyone find out that I used your services?
We have a privacy and confidentiality policy that guides our work. We NEVER share any customer information with third parties. Noone will ever know that you used our assignment help services. It's only between you and us. We are bound by our policies to protect the customer's identity and information. All your information, such as your names, phone number, email, order information, and so on, are protected. We have robust security systems that ensure that your data is protected. Hacking our systems is close to impossible, and it has never happened.
How our Assignment  Help Service Works
You fill all the paper instructions in the order form. Make sure you include all the helpful materials so that our academic writers can deliver the perfect paper. It will also help to eliminate unnecessary revisions.
2.      Pay for the order
Proceed to pay for the paper so that it can be assigned to one of our expert academic writers. The paper subject is matched with the writer's area of specialization.
3.      Track the progress
You communicate with the writer and know about the progress of the paper. The client can ask the writer for drafts of the paper. The client can upload extra material and include additional instructions from the lecturer. Receive a paper.
4.      Download the paper
The paper is sent to your email and uploaded to your personal account. You also get a plagiarism report attached to your paper.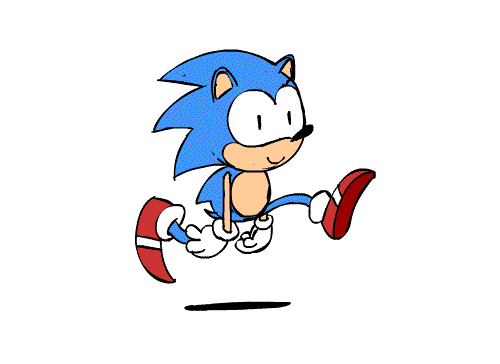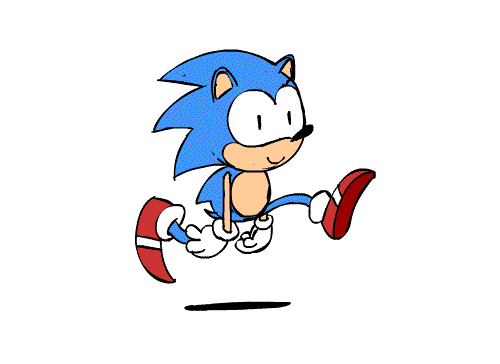 PLACE THIS ORDER OR A SIMILAR ORDER WITH US TODAY AND GET A PERFECT SCORE!!!
---