Woolworth LIMITED
Business Strategy Reprot
Background to Company
Woolworth Limited is the food and takeaway liquor retailer in Australia, often colloquially known as "Woolies' and going by the slogan 'The fresh food people'. It operates in every Australian state and territory. Offshoots are Woolworth's online (Homeshop) which allows uses to purchase food over the Internet and Woolworth's Liquor a department of Woolworth's supermarket stores (IRIS Tasmania, November 2007).
Challenges
Woolworth Limited has to follow government rules and regulations. The political factor involved in this situation is creating both opportunities and a threat for Woolworth Limited. It is an advantage in that it affords Woolworth a diverse work crew since the Australian government applies the Fair Work system that requires that employees and other staff receive maximum weekly hours, protections from unfair dismissal of employee, flexible working roaster, balance between work and family life, and advance notice of termination and redundancy pay. All these facilities are motivating employees towards Woolworth, encouraging responsible employees so that Woolworth is better able to increase its sales margin with increased customer satisfaction. Recently, however, the government has announced its Stimulus Package 2010 that has affected a rise in interest rate that paused customers to spend in retailing. The credit is tight, sales are flat, and that is leading to a threat for Woolworth Limited. Economic factor such as taxation, government spending levels, interest rate, inflation rate, and import/export ratios are elements that related to organization profitability, and that affect both capital availability, cost, and demand. Woolworth itself has acknowledged the rising prices in food ("Woolworth Limited," web). Recently family budget has been hurt due to a high interest rate and rise in fuel prices that have risen from $1.20 to $1.30 (per liter) which is making it more risky for Woolworth's to meet their expected sales.
Social challenges include the demand that varies with the population size, and the earning capacity of people that provides both opportunities and threat for particular organizations (Thompson, 2002: Pearce and Robinson, 2005). The recession has caused a slump in spending capacity. Woolworth has always provides fresh and organic food keeping in mind the customer's health ("Woolworth Limited," web). And the strategy of selling fresh organic food and displaying concern towards the customer's health offers the opportunity to sell their products among the customers.
Technology is another key factor that helps make a business successful and Woolworth has employed this to the utmost. The Woolworth strategy of providing online shopping has increased Woolworth sales rate to 59% for the year 2010. Everyday rewards program provide customers to register their membership and receive discount on fuel, which also provides opportunities for Woolworth to increase their sales. Woolworth also offers Qanta Frequent Flyer points and personalized shipping offers. As of February 2010, 4.6 million Everyday Reward cards were issued with, with 2.1 million issued associated with Qanta Frequent Flyer points membership ("Woolworths Limited – Half Year Presentation HY10" (PDF)). There is the Everyday Money credit Card where points are earned for punches made at a Woolworth's Limited and these points are then converted to shopping vouchers. The Everyday Money Prepaid Master Card was recently issued in June 2010 ("Woolworths Limited – Half Year Presentation HY10" (PDF)) Finally, there is a pre-paid Mobil service where $2 SIM cars are purchased in stores and recharges are available both online and in stores. One future objective, planned in association with Lowe's (America's major home retailer business) is to enter the home improvement market. Woolworth's first step in that direction will be to open its first home improvement business in Coolaroo, Victoria in 2011. All of these factors are facilitating Woolworth's opportunities to increase its sales margin. And Woolworth expect of net profit of 8-11% in 2010-2011.
2. Prospective Business Strategies
The first step would be to conduct an internal self-analysis of Woolworth's profitability and its experience curve (Aaker, & Day, 1986) Particularly in Woolworth's case, regarding Woolworth's history can help us generate solutions for its future. This is not the first time that Woolworth is struggling with difficulties (Hollingsworth, 1990). How did Woolworth overcome its past difficulties and acquire its present prodigious profile?
It reacted by becoming more innovative and more creative and decentralizing. Using a bottoms-up approach, creativity was sought from the lowest level of the hierarchy — the store manager, since it is the store manager that is most closely associated with the trends in the market.
Woolworth Limited also used Boone and Hollingsworth (Hollingsworth, 1990) as their guide in the precepts of creative planning. They analyzed their present resources to determine the capabilities of the organization, launched a forecast of potential threats and opportunities, set themselves goals and strategies for reaching their goals, and pointed out that planners must familiarize thimbles more with future trends and predictions. Traditional forecasting, Woolworth also realized must be merged with rational reasoning and gut, instinctive feeling ('intuition'). Woolworth also ensured that it retained and maintained its system of internal and external communication so that all levels of employees shared an environment of trust and openness, and that all were fully aware of its needs and goals. There must be a variety of racial types in lines with the Equal rights law and present day preferences; and also a variety of personality types for the vibrancy and benefit of the organization. This diversity of personality types should be dispersed throughout the organization also represented on its planning teams — since these are attuned with the market and well aware of the diversity in market needs.
Finally, the fact that Woolworth regularly assesses its organization's creative climate based on the number of new ideas being generated and the percentage of new proposals being implemented is very much for its benefit. Indeed, perceiving Woolworth's latest ventures (it has diverged far from its emphasis on food) (Moore, 2003), Woolworth seems to excel in creativity and flexibility. It is this very flexibility with its structure and image that, by playing with new approaches, will enable it to survive. Its originality is displayed in its originality of approaches to old problems and to new opportunities and this originality should be encouraged to continue.
In sum, conducting an external analysis of the current situation assures us that Woolworth is continuing and thriving in its tend of creativity. There is diversity of production (Moore, 2003). The corporation practices flexibility and creativity even gearing towards the home development venture in an effort to expand its market.
What Woolworth needs to do is conduct a customer analysis, particularly of the customer motivations and of unmet needs. Market research can approach the issue from three vantage points:
1. Querying motivations, namely what lies behind customer's purchase decisions? Some customers have a different set of needs and objectives than others. It would be useful to see what the norms are, and where divergences or the segments (different buyers that require different purchases / attributes) lie.
2. Seeking the attributes that are important to the various segments — for instance, parents might insist that they target health, yet closer evaluation reveals that they inevitably buy "what the child likes"
3. Asking trade-off questions – have customers state preferences between the attributes. For instance: which product would you prefer — a brand that is healthier or cheaper?
Identifying other unmet needs can be done through three different venues:
1. Semi-structured interviews with product users in which their experience with the product is discussed. These can be held in a focus group seeing, or in an informal setting, perhaps in the supermarket itself.
2. Via questionnaire through a "problem research" approach where the team develops a list of potential problems with questionable products. The problems are prioritized and respondents are then asked to rate each problem as to whether (a) the problem is important, (b) the problem occurs frequently, (c) a problem solution exists.
3. Benefit structure analysis — customers state which products and which kind) they wish Woolworth to acquire; they identify the desired benefits, and the extent to which existent shelf-products deliver those benefits.
The primary challenge right now is recession and rising prices, so Woolworth needs to address this by seeking a way to reduce its prices without losing its profit. This can be done either by low cost leadership and firing — although I would hesitate with that — since one wants to maintain the current environment of cordiality and good will. It may be done by conducting research on the products that Woolworth's average customer tends to buy during these pressing times and seek then, to acquire more of that food sample whilst reducing, or entirely eliminating the other. Woolworth might in fact be making a profit by so doing, since it might be cutting its more expensive — and non-profitable — products out of its system. Adapting an idea that I have seen used by a supermarket branch in Hungary, Woolworth could sell it consumers on its decided chain of products by running entertaining visual clips on a TV screen about the health factors and other advantageous elements of the product. Furthermore, these products can be presented from the vantage point of consumer benefit and price / quality dimension — factors reflecting consumer characteristics. An innovative idea, by the way, might be to include clips of customer interviews where customers themselves describe product benefits. In this way, not only are customers being involved in the business, but also psychology of social decisions illustrates that they would be more likely to purchase product since they have invested time encouraging others to buy it (Ohme, 1982).
By hiring a team of researchers and conducting a composite of qualitative field studies, survey reports, and observations, Woolworth can gain some idea about its customers unmet needs.
There would be free sampling and a weekly lecture by a professional on the merits of its food, its benefits in cooking, and so forth. Again, if this were conducted by a member of the local community this could be advantageous since it would involve the community into feeling a loyalty for its local Supermarket.
Woolworth has already obtained a sustainable competitive advantage; it has also achieved product market expansion and diversification. It now needs to consider reducing prices, or presenting cheaper products.
3. Implementation and the Planning Process
The first logical step is to analyze the needs and unmet needs of its customers.
These 3 sets of strategic questions will need to be answered (Aaker, 1984):
1. Segmentation
Whoa're the buyers and users of the product or service?
Who are the largest buyers?
What positional customers can be identified who are not now buying from us?
How does the market segment?
How should the market be segmented.
2. Customer motivation
What motivates customers to buy and use the products or services?
What attributes of the offering are important?
What objectives do the customers seek?
What changes in customer motivation are occurring or are likely to occur?
3. Unmet needs
Are the customers satisfied with the product and services they are now buying?
Do the customers experience problems?
Are there unmet needs of which customers may not be aware?
This first step can be conducted within the following 2 years (namely January 2011- January 2013) and assessment then conducted to decided where to proceed from there. The second step, taken simultaneously, would be an analysis of Woolworth Limited itself in order to help estimate the cost and feasibility of implementing the various ideas and particular strategies. This analysis will be more feasible if the organization is broken into the four components of (1) structure, (2) systems, (3) people, and (4) culture.
(Aaker, 1984):
Structure
What is the organizations' structure? How decentralized is it?
What are the lines of authority and communication?
What is the role of task forces, committees, or similar mechanisms?
Systems
How are budgets set?
What is the nature of the planning system?
What are the key measures used to evaluate performance?
How does the accounting system work?
How do product and information flow?
People
What are their skills, knowledge, and experience?
What is their depth and quality?
What are their expectations?
What are their attitudes towards the firm and their jobs?
Culture
Are there shared values that are visible and accepted?
What are their shared values and how are thy communicated?
What are the norms of behavior?
What are the significant symbols and symbolic activities?
What is the dominant management style?
How is conflict resolved?
Strategy
Where would the new strategy (ies) fit into the organization?
Would the new strategy fit in the strategic plan and be adequately funded?
Would the systems and culture support the new strategy?
What organizational changes would be required for the new strategy to succeed?
What impact would those changes have? Are they feasible
All these organizational composites must slot in with each other for the intended strategies to work.
The various proposals — such as leaflets printed; audio shows fashioned; competitions and demonstrations structured, and finally the Supermarkets restructured with gradual — not immediate — eliminating of former product could be worked through according to the organizations findings regarding conclusion of their organizational components.
All of this would necessarily have to be flexible and open-ended with theoretical deadline ranging from 3 to 5 years, starting from January 2011.
Conclusions
Woolworth limited has surmounted its most difficult period in the past, by using creativity and by diverging in various directions. Its current primary problems seem to be inflation of costs. Using its same innovative and flexible mindset with a focus on internal and external analysis, this report recommends that Woolworth work in two stages: a) by market research that investigates customers needs, b) by inventory of organizational resources in implementing suggested strategies.
The first ad which appeared in 1924 for the department store that opened in Sydney, described the fledgling Woolworth in the following manner
A handy place where good things are CHEAP. Really CHEAP. The CGHEAPEST possible. Come and see. You'll want to live at Woolworths! From 9 in the morning till 9 at night. Woolworth's will sell what you want and sell it CHEAP. (Plunkett-Powell, 1999, p.126)
Given that we currently experience a recession, which is contributing to Woolworth's problems, it might be advisable for Woolworth to reconsider that ad.
Sources
Aaker, D. 1984, Developing Business Strategies, New York: John Wiley & Sons.
Aaker, D., & Day, G., 1986, Marketing Research. NY: Wiley & Sons.
Abrams, R., 2003, The successful business plan: Secrets & strategies Palo Alto, Calif.:
ThePlanningshop.
Hann, M., 1974, 'Reorganize your company round its market', Harvard Business Review, vol. 16., no. 2. pp.63-74.
Harvard Business Review on Corporate Strategy, 1999. Boston, Mass.: Harvard Business School Press
von Hippel, E., 1982, 'Get new products from customers,' Harvard Business Review, 13, 6, pp.117-122.
Hollingsworth, T., 1990, "Woolworth Corporation.: a case of creativity in action." Review of Business, Retrieved on October 22, 2010 www.entrepreneur.com/tradejournals/article/9154912.html
IRIS Tasmania, November 2007. "Woolworths Limited Group" "http://www.iris.tas.gov.au/major_comp/woolworths. Retrieved October 22, 2010. Department of Infrastructure, Energy and Resources, State of Tasmania.
Johnson-Laird, P.N., 2006. How we Reason. U.K: Oxford University Press.
Manas, T., 2003, Creating a total rewards strategy: a toolkit for designing business-based plans. New York: AMACOM
Moore, A., 5 March 2006. "Man of the Moment (Interview with Woolworths' boss Roger Corbett)." Business Sunday (Ninemsn). http://businesssunday.ninemsn.com.au/article.aspx?id=89566. Retrieved October 22, 2010
Myers, J., & Forgey, E.W., 1975, 'Getting more information from customer surveys,' California Management Review, 78, pp. 66-72.
Norris, E., 1975, 'Seek out the consumer's problems,' Advertising Age, 22, 3, pp.43-44.
Ohmae, K., 1982, The Mind of the Strategist, NY: Penguin Books.
Pascale, A., 1981, The Art of Japanese Management, NY: Warner Books.
Peters, T.J. & Waterman, R.H., 1982, In Search of Excellence: Lessons from America's Best-run Companies. NY: Harper & Row.
Plunkett-Powell, K, 1999, Remembering Woolworths's, NY: St. Martin's Press
Rogoff, E., 2007, Bankable business plans New York, NY: Rowhouse Pub.,
Stonich, P., 1982, Implementing Strategy, MA: Balenger.
"Woolworth Limited" www.woolworthslimited.com.au. Retrieved October 22, 2010
"Woolworths online." 2010-06-11. http://www.homeshop.com.au/. Retrieved 2010-06-11.
"Woolworths Limited – Half Year Presentation HY10" (PDF). 2010-01-28. http://www.asx.com.au/asx/statistics/displayAnnouncement.do?display=pdf&idsId=01041760. Retrieved October 22, 2010
---
Are you busy and do not have time to handle your assignment? Are you scared that your paper will not make the grade? Do you have responsibilities that may hinder you from turning in your assignment on time? Are you tired and can barely handle your assignment? Are your grades inconsistent?
Whichever your reason is, it is valid! You can get professional academic help from our service at affordable rates. We have a team of professional academic writers who can handle all your assignments.
Plagiarism free papers
Timely delivery
Any deadline
Skilled, Experienced Native English Writers
Subject-relevant academic writer
Adherence to paper instructions
Ability to tackle bulk assignments
Reasonable prices
24/7 Customer Support
Get superb grades consistently
Online Academic Help With Different Subjects
Literature
Students barely have time to read. We got you! Have your literature essay or book review written without having the hassle of reading the book. You can get your literature paper custom-written for you by our literature specialists.
Finance
Do you struggle with finance? No need to torture yourself if finance is not your cup of tea. You can order your finance paper from our academic writing service and get 100% original work from competent finance experts.
Computer science
Computer science is a tough subject. Fortunately, our computer science experts are up to the match. No need to stress and have sleepless nights. Our academic writers will tackle all your computer science assignments and deliver them on time. Let us handle all your python, java, ruby, JavaScript, php , C+ assignments!
Psychology
While psychology may be an interesting subject, you may lack sufficient time to handle your assignments. Don't despair; by using our academic writing service, you can be assured of perfect grades. Moreover, your grades will be consistent.
Engineering
Engineering is quite a demanding subject. Students face a lot of pressure and barely have enough time to do what they love to do. Our academic writing service got you covered! Our engineering specialists follow the paper instructions and ensure timely delivery of the paper.
Nursing
In the nursing course, you may have difficulties with literature reviews, annotated bibliographies, critical essays, and other assignments. Our nursing assignment writers will offer you professional nursing paper help at low prices.
Sociology
Truth be told, sociology papers can be quite exhausting. Our academic writing service relieves you of fatigue, pressure, and stress. You can relax and have peace of mind as our academic writers handle your sociology assignment.
Business
We take pride in having some of the best business writers in the industry. Our business writers have a lot of experience in the field. They are reliable, and you can be assured of a high-grade paper. They are able to handle business papers of any subject, length, deadline, and difficulty!
Statistics
We boast of having some of the most experienced statistics experts in the industry. Our statistics experts have diverse skills, expertise, and knowledge to handle any kind of assignment. They have access to all kinds of software to get your assignment done.
Law
Writing a law essay may prove to be an insurmountable obstacle, especially when you need to know the peculiarities of the legislative framework. Take advantage of our top-notch law specialists and get superb grades and 100% satisfaction.
What discipline/subjects do you deal in?
We have highlighted some of the most popular subjects we handle above. Those are just a tip of the iceberg. We deal in all academic disciplines since our writers are as diverse. They have been drawn from across all disciplines, and orders are assigned to those writers believed to be the best in the field. In a nutshell, there is no task we cannot handle; all you need to do is place your order with us. As long as your instructions are clear, just trust we shall deliver irrespective of the discipline.
Are your writers competent enough to handle my paper?
Our essay writers are graduates with bachelor's, masters, Ph.D., and doctorate degrees in various subjects. The minimum requirement to be an essay writer with our essay writing service is to have a college degree. All our academic writers have a minimum of two years of academic writing. We have a stringent recruitment process to ensure that we get only the most competent essay writers in the industry. We also ensure that the writers are handsomely compensated for their value. The majority of our writers are native English speakers. As such, the fluency of language and grammar is impeccable.
What if I don't like the paper?
There is a very low likelihood that you won't like the paper.
Reasons being:
When assigning your order, we match the paper's discipline with the writer's field/specialization. Since all our writers are graduates, we match the paper's subject with the field the writer studied. For instance, if it's a nursing paper, only a nursing graduate and writer will handle it. Furthermore, all our writers have academic writing experience and top-notch research skills.
We have a quality assurance that reviews the paper before it gets to you. As such, we ensure that you get a paper that meets the required standard and will most definitely make the grade.
In the event that you don't like your paper:
The writer will revise the paper up to your pleasing. You have unlimited revisions. You simply need to highlight what specifically you don't like about the paper, and the writer will make the amendments. The paper will be revised until you are satisfied. Revisions are free of charge
We will have a different writer write the paper from scratch.
Last resort, if the above does not work, we will refund your money.
Will the professor find out I didn't write the paper myself?
Not at all. All papers are written from scratch. There is no way your tutor or instructor will realize that you did not write the paper yourself. In fact, we recommend using our assignment help services for consistent results.
What if the paper is plagiarized?
We check all papers for plagiarism before we submit them. We use powerful plagiarism checking software such as SafeAssign, LopesWrite, and Turnitin. We also upload the plagiarism report so that you can review it. We understand that plagiarism is academic suicide. We would not take the risk of submitting plagiarized work and jeopardize your academic journey. Furthermore, we do not sell or use prewritten papers, and each paper is written from scratch.
When will I get my paper?
You determine when you get the paper by setting the deadline when placing the order. All papers are delivered within the deadline. We are well aware that we operate in a time-sensitive industry. As such, we have laid out strategies to ensure that the client receives the paper on time and they never miss the deadline. We understand that papers that are submitted late have some points deducted. We do not want you to miss any points due to late submission. We work on beating deadlines by huge margins in order to ensure that you have ample time to review the paper before you submit it.
Will anyone find out that I used your services?
We have a privacy and confidentiality policy that guides our work. We NEVER share any customer information with third parties. Noone will ever know that you used our assignment help services. It's only between you and us. We are bound by our policies to protect the customer's identity and information. All your information, such as your names, phone number, email, order information, and so on, are protected. We have robust security systems that ensure that your data is protected. Hacking our systems is close to impossible, and it has never happened.
How our Assignment  Help Service Works
You fill all the paper instructions in the order form. Make sure you include all the helpful materials so that our academic writers can deliver the perfect paper. It will also help to eliminate unnecessary revisions.
2.      Pay for the order
Proceed to pay for the paper so that it can be assigned to one of our expert academic writers. The paper subject is matched with the writer's area of specialization.
3.      Track the progress
You communicate with the writer and know about the progress of the paper. The client can ask the writer for drafts of the paper. The client can upload extra material and include additional instructions from the lecturer. Receive a paper.
4.      Download the paper
The paper is sent to your email and uploaded to your personal account. You also get a plagiarism report attached to your paper.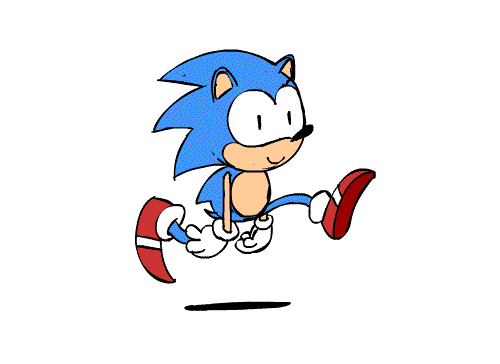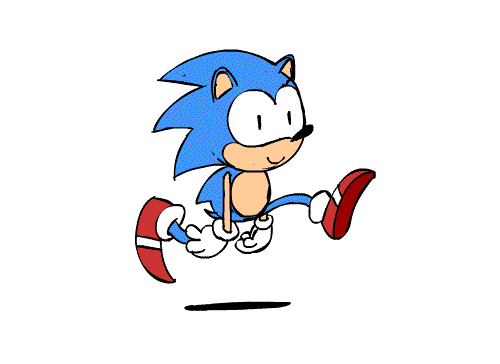 PLACE THIS ORDER OR A SIMILAR ORDER WITH US TODAY AND GET A PERFECT SCORE!!!
---